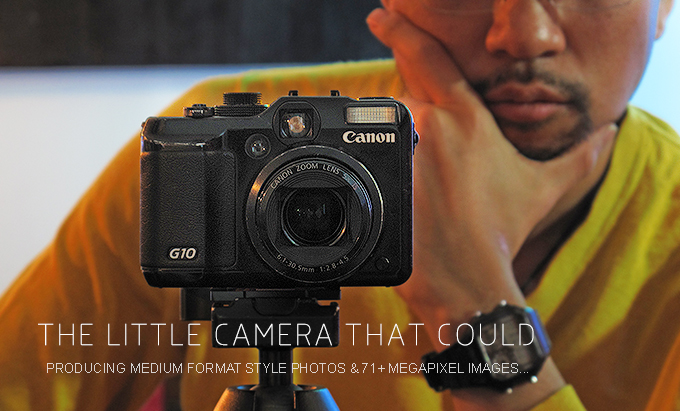 The little camera that could. The Canon G10
By Seong Kim
Experimenting with a used $100 camera I purchased online 2 weeks ago. The seller of the camera asks "how come you want this old thing?" I told him it's for experimental purposes as I am in pursuit of creating medium format style images with a point and shoot camera.
With many years of searching for the best system that suits my needs I have come to a realization that most camera's out there do the exact same thing. My analogy to this statement is this… "A silver pen is a silver pen which could cost $500 or more… and a plastic pen is a plastic pen where you can receive for free from a business with their logo on it. They both do the same thing, however the person that is behind the pen and writes the stories is what truly matters." Unless you're using a crayon that's a completely different story but I won't get into that here.
When I landed on the famous President Barack Obama's Inauguration image by David Bergman, totalling in size of an amazing 1474 megapixels (59783 x 24658 pixels) I was blown away to say the least. I said to myself "This camera must be some sort of crazy expensive system…" Excited as I was, I kept reading the details of how this shot was produced. When I saw the words+numbers Canon G10 my jaws dropped and I said to myself… "I MUST DO THIS." Immediately I searched online for a used Canon G10 and poof, on sale via local resident for $100. Next I pursued to look for the Epic Gigapan system Mr. Bergman used and luck has it, my local camera shop had all three models. Double smile for me as I did not have to wait if I were to have purchased it online… Even better, they had the exact unit I needed as a their floor model and it was on sale… Without hesitation I said to the manager "I'll take it."
Back at the studio, I setup the camera and Epic system and after a few test shots and viewing youtube tutorials, I created my first medium format style image consisting of 9 shots.
Using MF systems such as the H4D's and the classic 500CM's… also the high res DSLR "D800E" of course these camera's IQ is far beyond what the little guy can produce… However to the normal eye, and none photo world, people probably won't realize which is which… But to the avid camera tech enthusiasts and professionals I am sure you'll see the difference… H4D 40 at $20K and Canon G10 at $100 a big price gap…
So after producing this 9 shot image totalling a 71 mega pixel count… Not even close to Mr. Bergams Obama image of 220 images at 1474 mega pixels you can still see the great IQ at only 71 mega pixels with 9 shots taken with the Canon G10. After stitching the images together, I ran a large format test print 34″ x 35″ at 300 DPI. The results are fantastic.
Without further ADO, below are the results of the Canon G10 + Epic system which produced my first medium format style image. Pretty impressive for a 14.7 Megapixel point and shoot camera… Full size images and virtual view is available for your pleasure.
Thank you kindly,
Seong Kim // www.seongkim.com
Calgary, Alberta, Canada
Screen shots at full view + 100% crop + Virtual view of entire image towards the end.
Printed on 54 inch wide format printer // 4 colour process, my printer prints with a tint and did not bother to adjust as this is a test print to view the image quality specifically the resolution not colour. Please excuse the difference you will see between the screen shots and virtual view.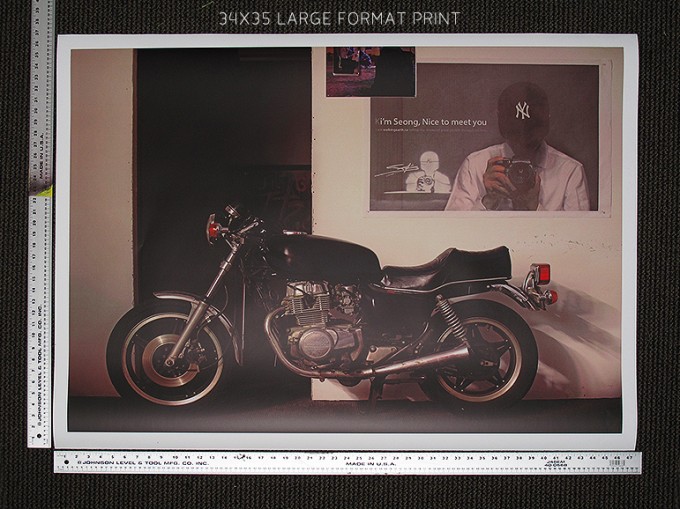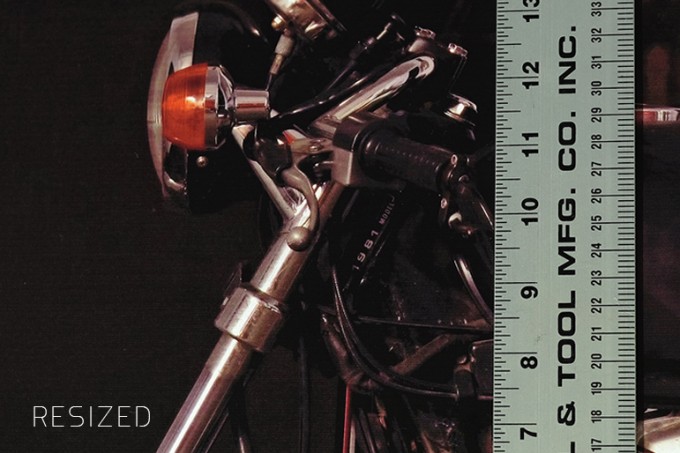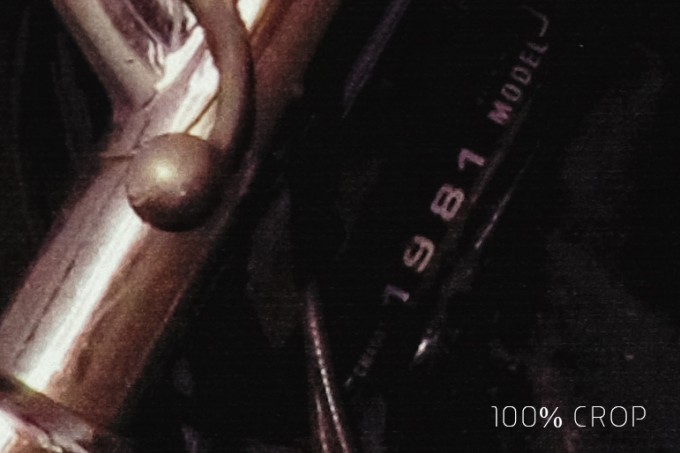 –
Pretty sharp for a little guy. "This is a photo of the print"