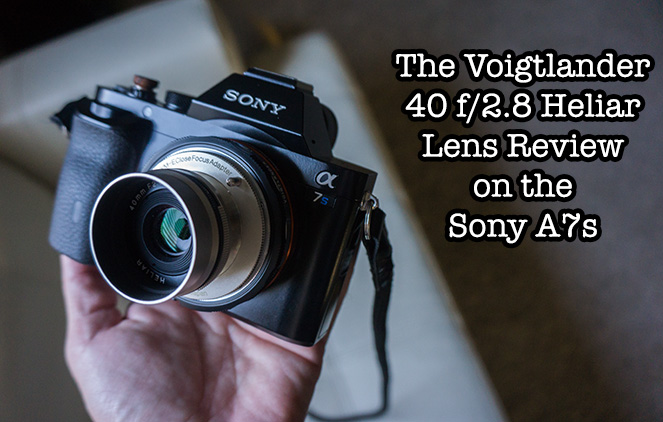 The Voigtlander 40 2.8 Heliar Aspherical Lens for Sony FE Review
*See my full Sony A7s review HERE*
I have had this new Voigtlander 40mm f.2.8 Heliar lens for almost 2 weeks now (Thanks to CameraQuest.com) and it is a unique lens to be sure. On one hand, it looks like an old classic lens and on the other, it is actually a modern-day lens made to modern-day standards by Voigtlander. It is a lens made for the Sony E or FE mount (It is a full frame lens) yet it was made in Leica M mount. Even while being made with a Leica M mount, it can not be used on a Leica M as there would be no way to focus the lens…
Yes, this lens does not have any focusing mechanism built into it. It is not auto focus or manual focus! As it comes out of the box, it is NO FOCUS as you will need an adapter to focus this lens.
If you have not watched my video on this lens, do so below to get an idea of what I am talking about
It all sounds confusing but it really isn't. What Voigtlander has done is create a lens for the Sony system, cameras such as the A7, A7r and A7s while keeping the lens tiny and jewel like. It's al metal construction and nickel finish is gorgeous and the lens is collapsible as well making for a very compact lens on any Sony camera. All you need is the Voigtlander VM-E close focus adapter, which is the Leica M to Sony E adapter. When using this adapter (which is a must) you use the adapters focusing mechanism to focus the lens. I keep my VM-E Close Focus adapter on the A7s all of the time as most of the lenses I use on it are M mount lenses. So snapping this guy on is no problem at all.
This is a file from RAW, NOT HDR. The DR of the Sony A7s is HUGE and the things you can do with one file is astonishing. Shot at f/5.6 and ISO 100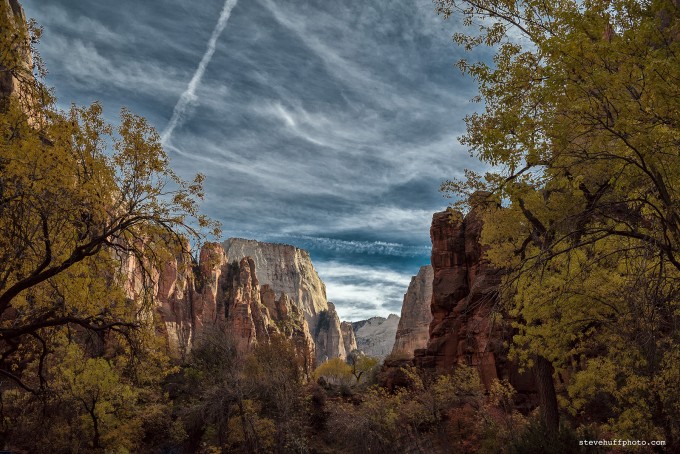 and a crop from the above scene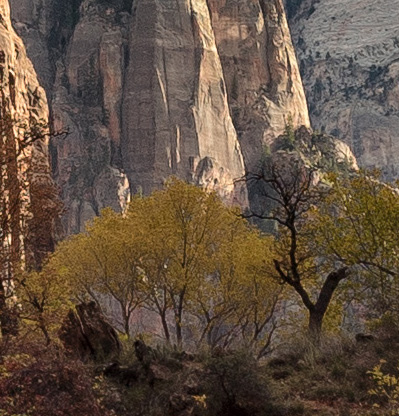 At $400 or so for the lens itself, it seems VERY inexpensive when you consider it is a small, well made collapsible f/2.8 prime that comes with a metal hood. metal cap, and smaller cap for those who do not want to use the hood. $400 is nothing in the world of lenses like this, and yes, this is very much like a Leica M mount Voigtlander lens. The lens gets more expensive when you add in the $300 Adapter but even so, at $700 it is a lens that after using it for a couple of weeks I wanted to keep. IN fact, I slightly preferred it to a mint+++ Leica 50 ELmar f/2.8 collapsable when it came to IQ, sharpness, and Bokeh.
WOW.
Using this lens on the Sony A7s (my Fave Sony A7 camera) I tested it in high contrast B&W JPEG mode. I love HC B&W and while I feel the Sony delivers TOO much contrast (as I found out when reviewing the images) the lens had no fault. It was sharp even when wide open and provided the typical Voigtlander Bokeh which delivers a classic look reminiscent of rangefinder glass. Click images for larger. Remember, these were in HIGH CONTRAST B&W JPEG mode on the A7s, so this is why they are so dramatic and high contrast!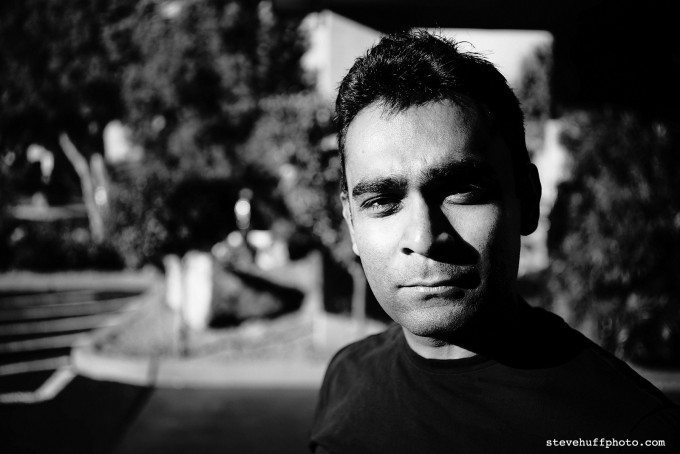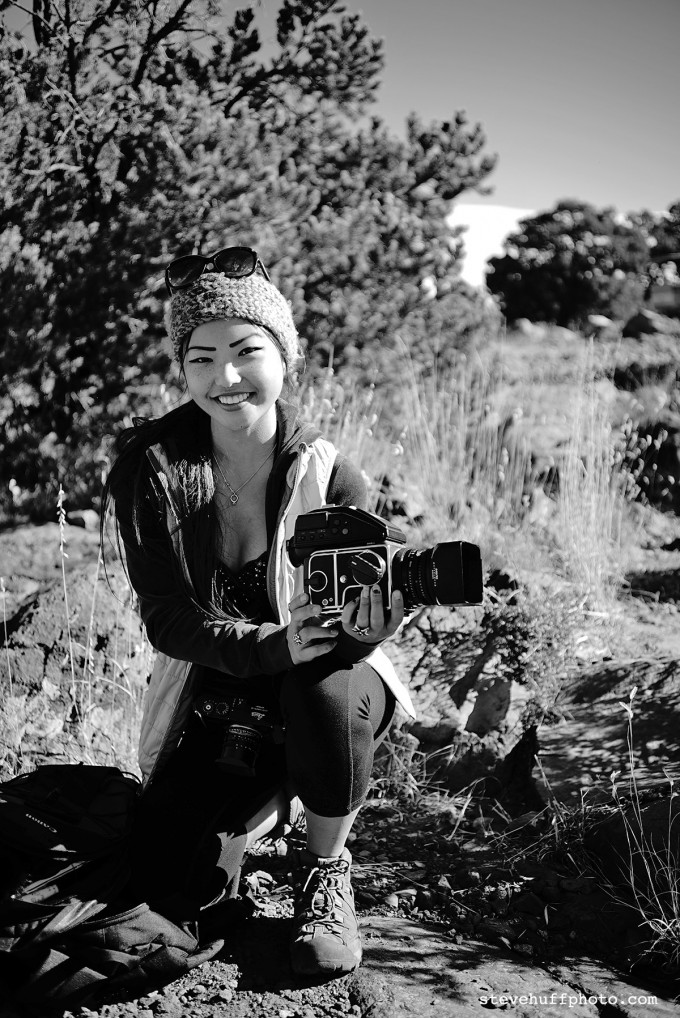 When I opened the box the lens was so tiny I was thinking…"this may not be a good lens". Coming in at $400 or so, it seems like this would be an average lens with average optics. When I put the lens on my Sony A7s with the Voigtlander Adapter I was impressed with the build quality and feel. The collapsible action was easy and smooth, just as easy and smooth as any classic Leica I have used. When I twisted the aperture dial is when I was surprised. It is a clickless design so it is EASY to move. This was the only thing about this lens that I did not care for. There were 2-3 times when I thought the lens was at f2.8 and I later found out the dial slipped to f/22.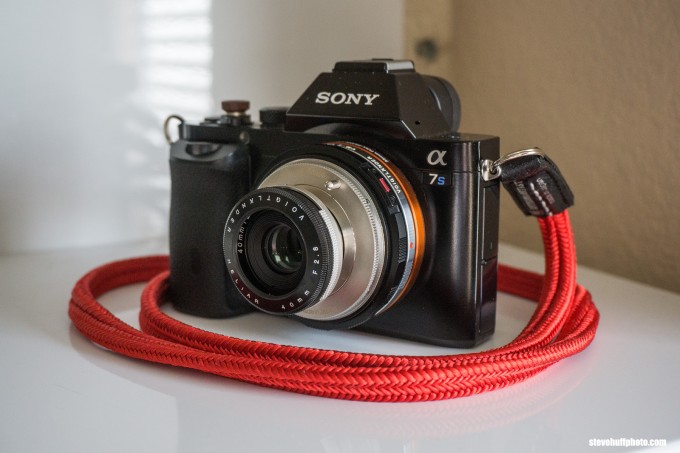 I feel that they could have added clicks or at least made it a little stiffer.
After evaluating the build and feel I started to shoot with it..and I was very surprised by the performance in color and B&W. It was very nice..organic…flowing…and yes, it had some of that rangefinder glass rendering. I also found the lens to be super sharp at the focus point with pleasing Bokeh and contrast/snap.
Just a JPEG here but this was mid day in Phx AZ yet the lens rendered the scene in a non harsh way (think I had the camera set to VIVID)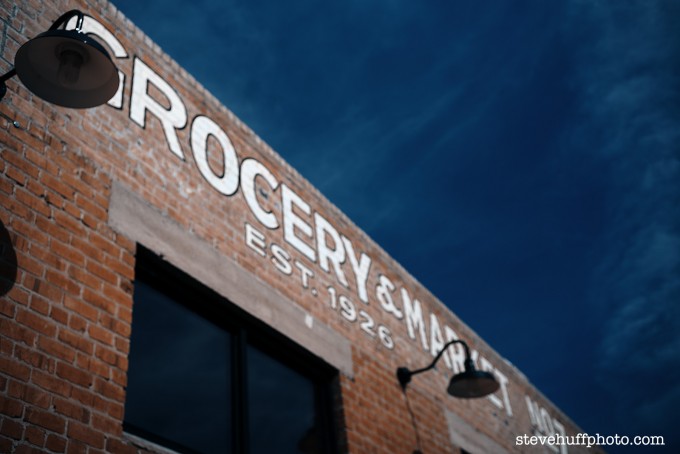 –
Here is an out of camera image set to f/2.8 – click it for larger. One thing I found with this lens wide open is that it will vignette slightly. You can see evidence of this in the photo below..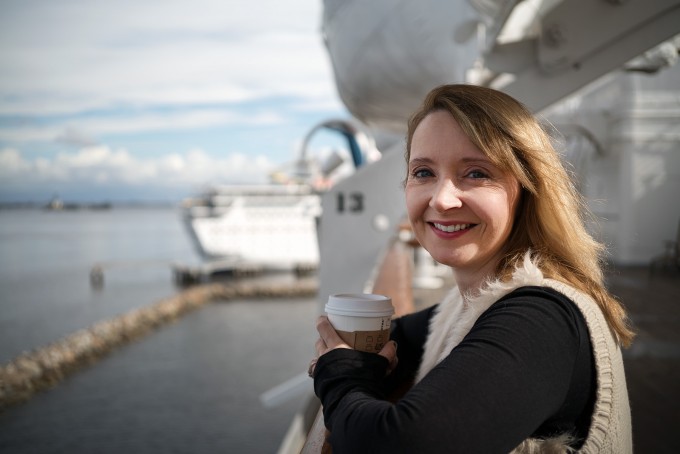 –
The color is fantastic with this lens…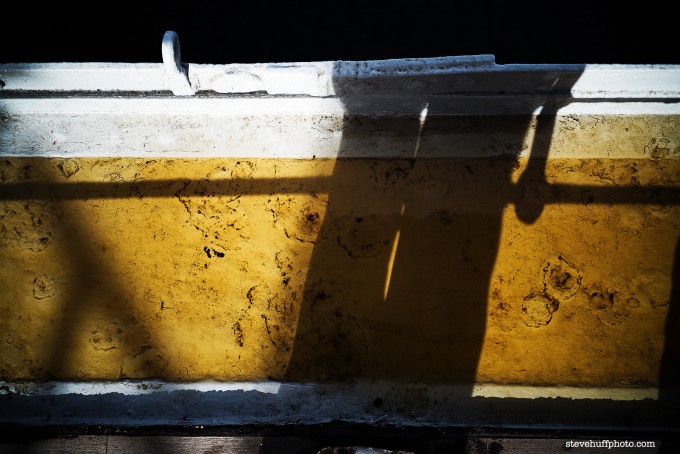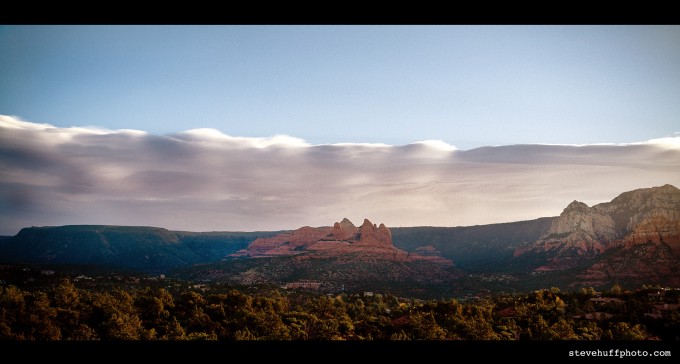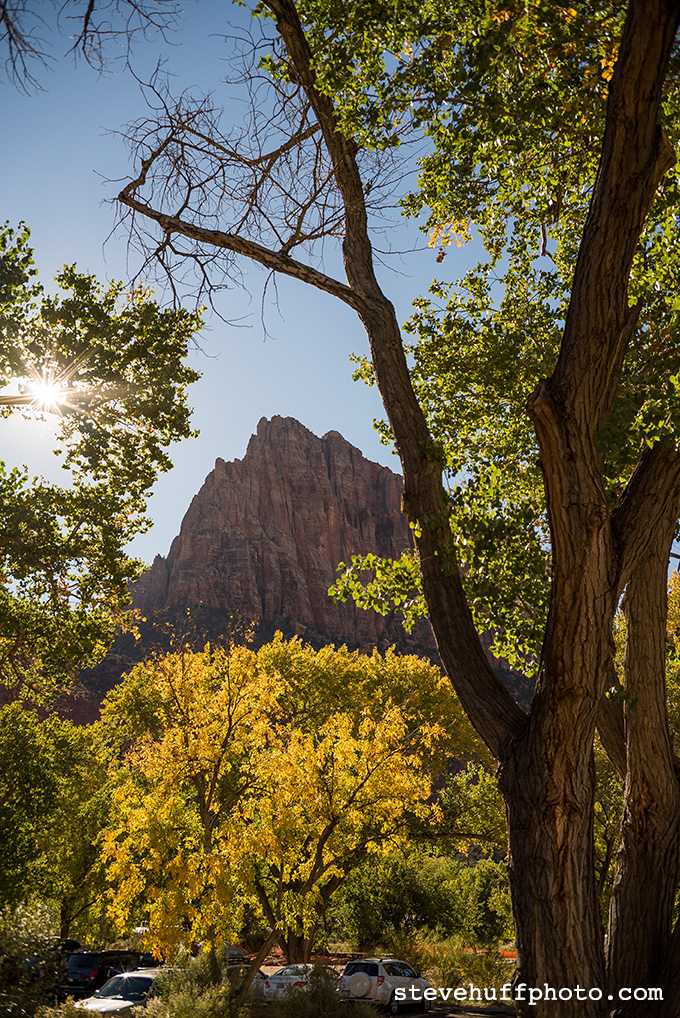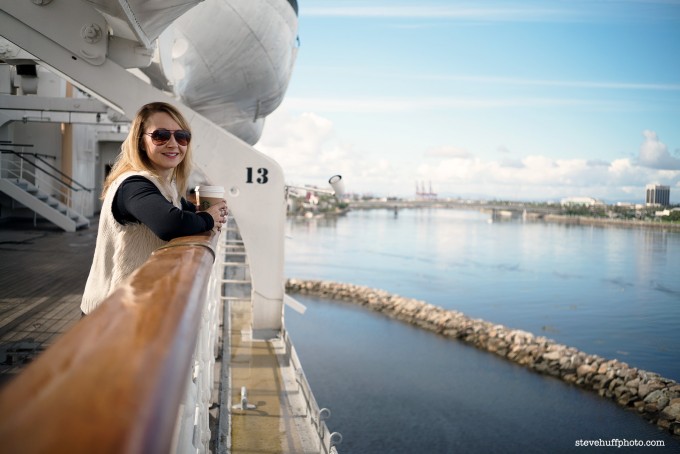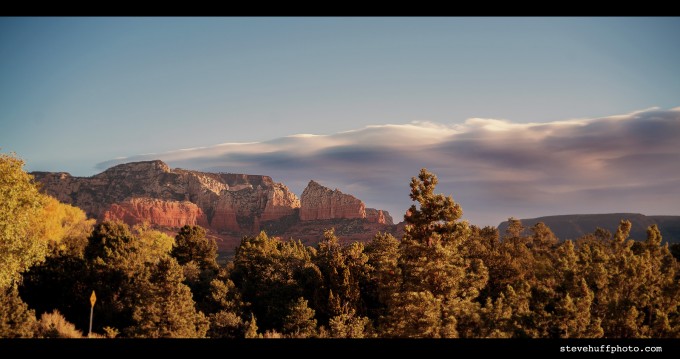 The more I shot with the combo of A7s and this Voigtlander 40 2.8 the more I really enjoyed it. The color rendering was beautiful, and the bokeh was very pleasing as already stated. It is always nice to slow down and use a beautiful prime lens that is built to OLD standards. Standards that give you that solid and small build, smooth operation and great image quality overall. I could not believe how sharp this lens was, even wide open. It beat my Sony/Zeiss 35 2.8 which is larger, built to a lower standard, and is more expensive. The Sony has AF but this Voigtlander was a sinch to manually focus on the A7 series of bodies. I use focus peaking and I nail it 95% of the time. When the situation is more critical, like a portrait I may use magnification as well.
Click on this one to see a larger and better version. I focused on the eyes and having f/2.8 is just right for this type of shot as the eyes, nose and face will be in focus unlike using an f/1.4 aperture for a similar shot. This is right out of camera from RAW and was just a quick snapshot, INSIDE without any lighting or flash. NO problem for the Sony A7s, which is a master of ANY light. 
This lens is very nice for portraits…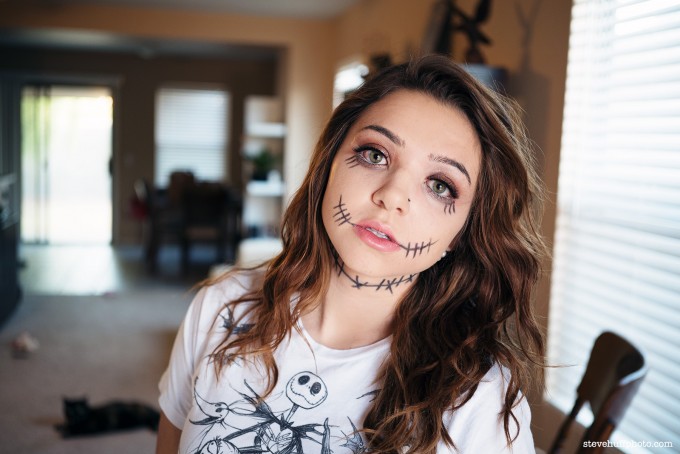 Putting it to the test…
I decided to bring the lens to my Southwest Road Trip which was AMAZING! Almost 30 of us embarked on a FIVE day journey aboard a fully chartered bus as we hit Zion National Park, Antelope Canyon and Sedona AZ. It was my best workshop/road trip EVER and if I ever do another one, this will be the one that all others are based on. It was fantastic. I shot the 40 2.8 for portraits and some scenic shots to give it a test and it never let me down though it did have the slight vignetting and in one case, flare. When points into the sun directly you will get some flare, much like the standard Leica 50 Summicron.
What I loved about this combo is that I could use it in any light with the Sony A7s even though the lens is a "slower" f/2.8 design and not an f/1.4. As I get older I am noticing that I am starting to appreciate slower lenses such as f/2.8 designs because it allows for great shaprness, easier focus and still some fantastic shallow DOF when used on full frame sensors such as the Sony A7 series. Below is a series of portraits I did in JPEG with the camera once again set to high contrast B&W. Again, you can use this setup in ANY light from bright to almost pitch darkness.
Yes, they are contrasty but this is due to the camera setting.
This first image was shot at ISO 8000 inside a somewhat dim restaurant. Shot wide open at f/2.8 and direct from camera.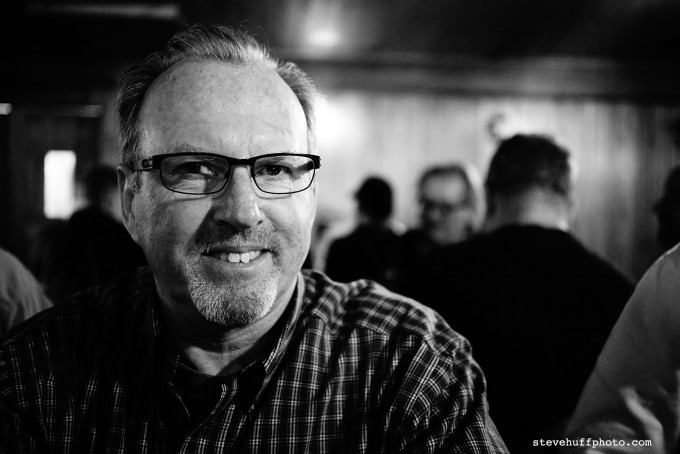 –
Another in very harsh light but I like it. Wide open once again…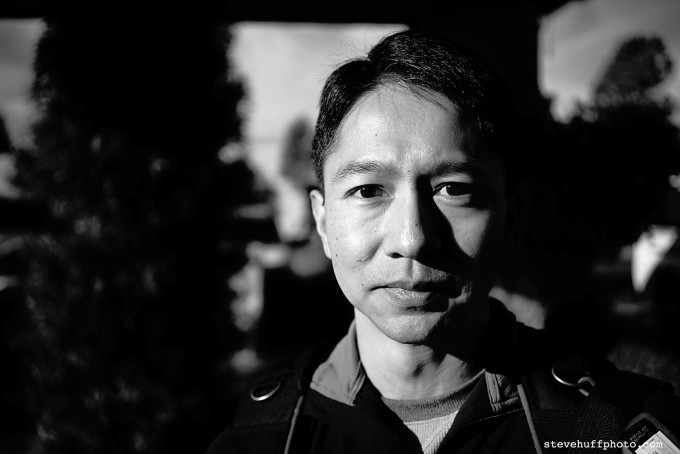 –
…and a few more in the same lighting…all JPEG HC B&W on the A7s with 40 at 2.8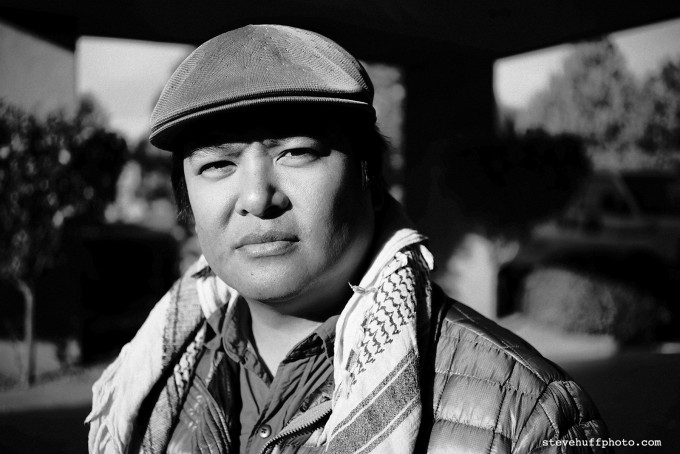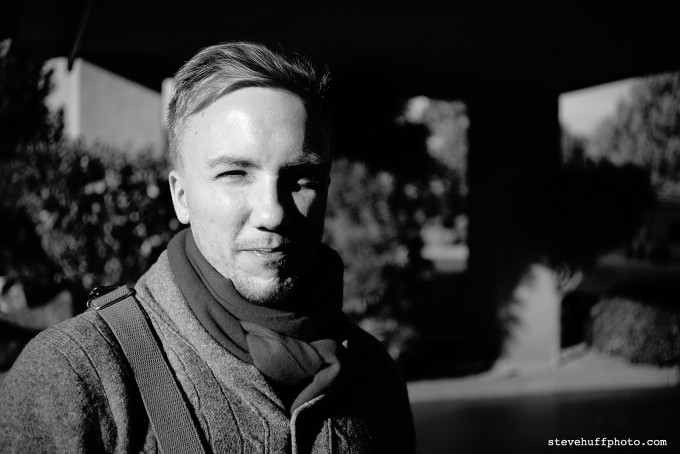 After using this lens and having so many see it and ask me about it I decided that I enjoyed it so much that I should buy it. I already have the $300 adapter so spending $400 for a gorgeous collapsible lens that gives stellar performance is a no brainer. It is small, it is gorgeous, it is stellar in its  rendering. It has three faults, or things that could have been improved upon…
The clicks aperture dial that moves too easy

It can flare if shooting direct into sun

It will vignette slightly wide open and it is noticeable on a full frame Sony.
Aimed direct to the sun (which was above the frame) the lens flared here…
Other than that, I really feel that Voigtlander has been upping their game lately with the lenses they have released in the past year or so. This is another one that will go down in history as a beautiful and awesome Voigtlander lens. It gives us that little bit of classic (Vignette and Bokeh), little bit of modern (sharpness and pop) and overall a very nice and pleasing rendering.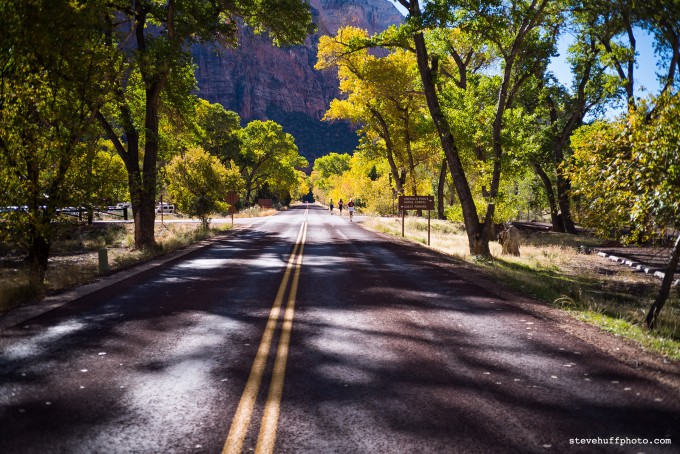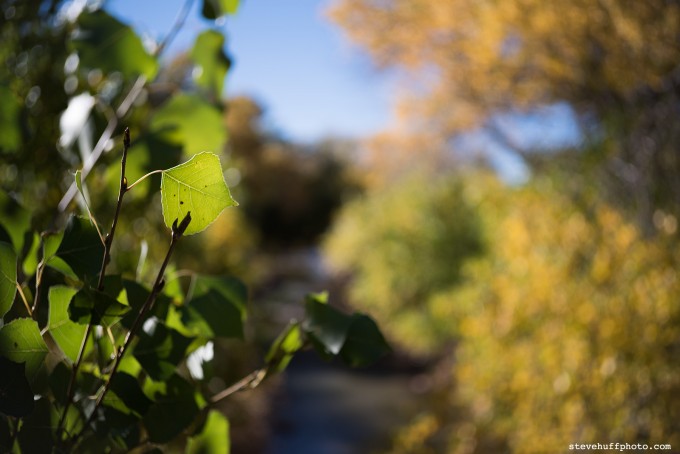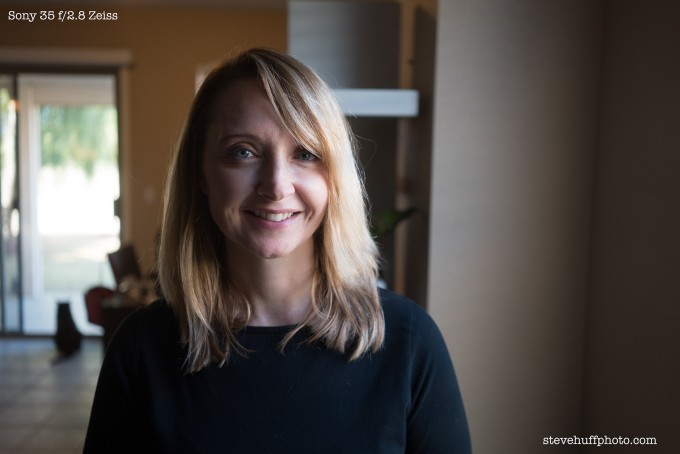 The quick bottom line on the Voigtlander 40 2.8 Heliar for the Sony E mount
If you want an old school looking lens with fabulous performance in color or B&W and you shoot with a Sony A7 series camera or even a Sony NEX or APS-C body, then this one is a cracking lens. The lens claim to fame is that it is VERY compact! When collapsed, it is only 12.6mm and when expanded for use it is only 21.4mm in length. As stated previously, it is usable on full frame or APS-C NEX cameras. The lens has a 37mm filter size and will close focus to .5m. I love the classic Nickel finish. If you do not mind manual focusing and slowing down, all the better. I found it easy to focus on the A7s and it was a pleasure to use. The 40mm focal length is interesting as it is in between the famous and classic 35 and 50 focal lengths. It took a few days of using it to really get where it was but after I got it I loved it 🙂 Many of you know I really only review and recommend gear that I LOVE and would buy myself…and yes, I purchased this one for keeps!
Highly Recommended!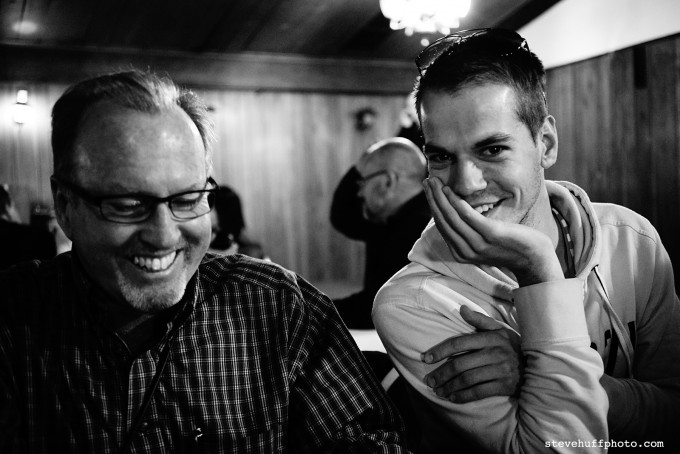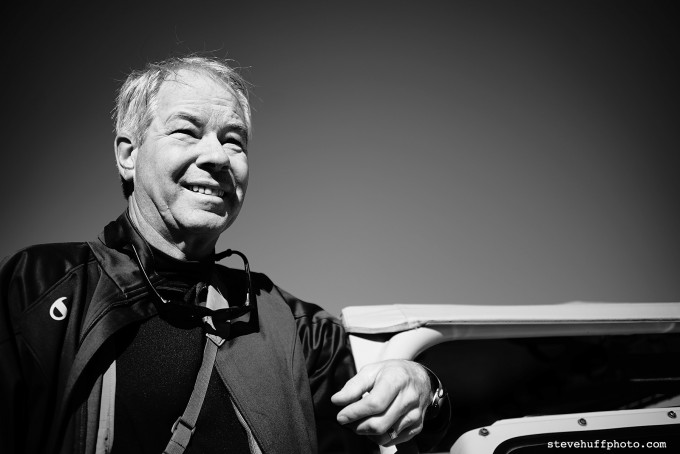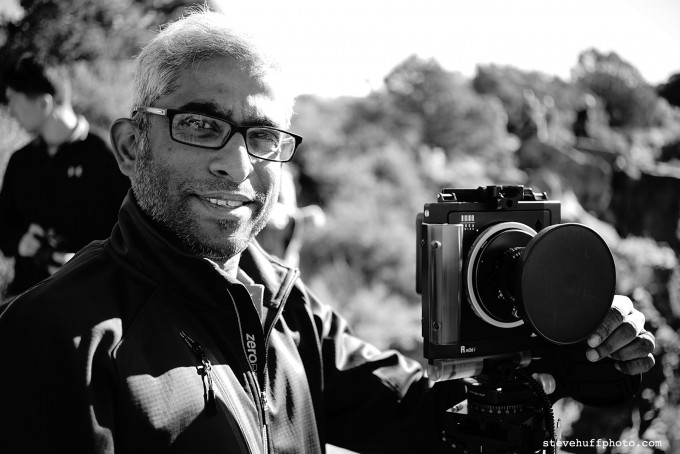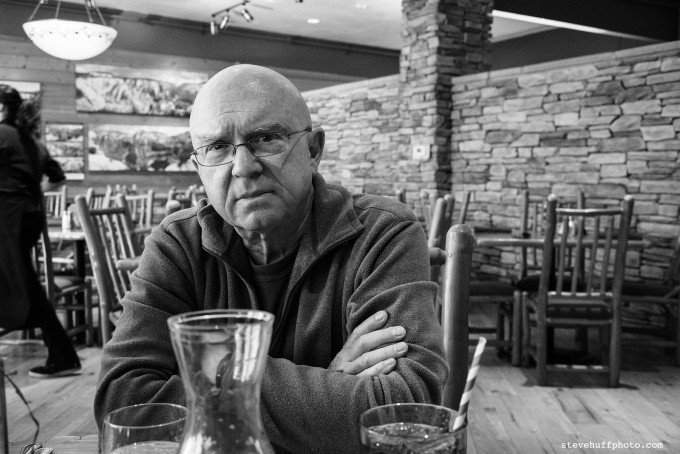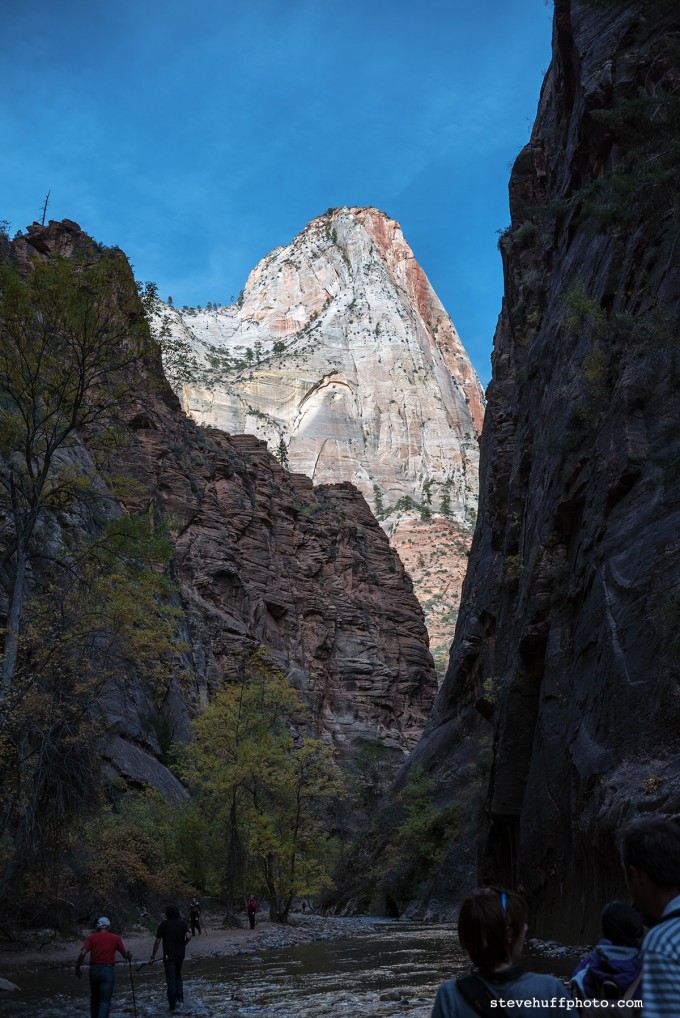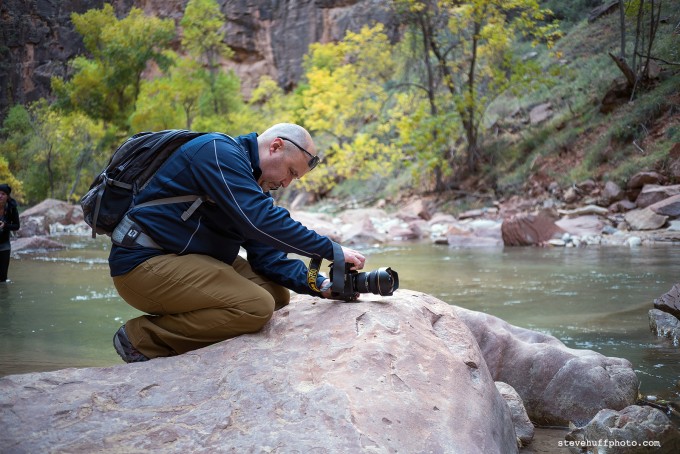 Where To Buy?
Mine came from CameraQuest.com and you can purchase the lens or adapter at the direct links below:
Order the Voigtalander 40mm f/2.8 HERE
Order the Voigtlander VM-E Close Focus Adapter HERE
Order the Sony A7s (My #1 Camera since its launch) – at Amazon HERE or B&H Photo HERE
—————————————————–
PLEASE! I NEED YOUR HELP TO KEEP THIS WEBSITE RUNNING, IT IS SO EASY AND FREEE for you to HELP OUT!
Hello to all! For the past 5 years I have been running this website and it has grown to beyond my wildest dreams. Some days this very website has over 200,000 visitors and because of this I need and use superfast web servers to host the site. Running this site costs quite a bit of cash every single month and on top of that, I work full-time 60+ hours a week on it each and every single day of the week (I received 200-300 emails a DAY). Because of this, I need YOUR help to cover my costs for this free information that is provided on a daily basis.
To help out it is simple. 
If you ever decide to make a purchase from B&H Photo or Amazon
, for ANYTHING, even diapers..you can help me without spending a penny to do so. If you use my links to make your purchase (when you click a link here and it takes you to B&H or Amazon, that is using my links as once there you can buy anything and I will get a teeny small credit) you will in turn be helping this site to keep on going and keep on growing.
Not only do I spend money on fast hosting but I also spend it on cameras to buy to review, lenses to review, bags to review, gas and travel, and a slew of other things. You would be amazed at what it costs me just to maintain this website. Many times I give away these items in contests to help give back you all of YOU.
So all I ask is that if you find the free info on this website useful AND you ever need to make a purchase at B&H Photo or Amazon, just use the links below. You can even bookmark the Amazon link and use it anytime you buy something. It costs you nothing extra but will provide me and this site with a dollar or two to keep on trucking along.
AMAZON LINK (you can bookmark this one)
B&H PHOTO LINK – (not bookmark able) Can also use my search bar on the right side or links within reviews, anytime.
Outside of the USA? Use my worldwide Amazon links HERE!
You can also follow me on Facebook, Twitter, Google + or YouTube. 😉
One other way to help is by donation. If you want to donate to this site, any amount you choose, even $5, you can do so using the paypal link HERE and enter in your donation amount. All donations help to keep this site going and growing!
 I do not charge any member fees so your donations go a long way to keeping this site loaded with useful content. Thank you!