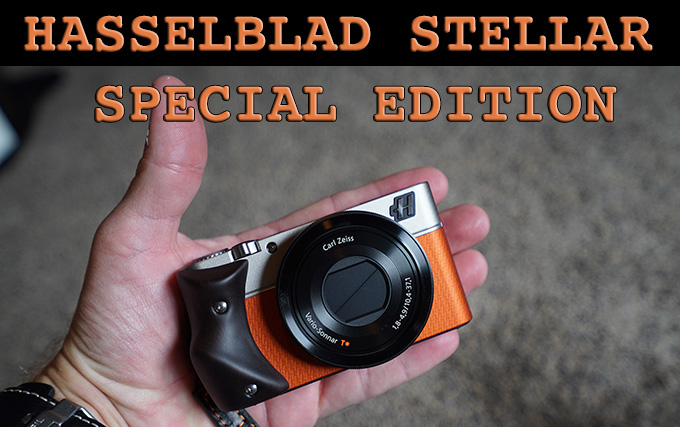 Hasselblad Stellar Special Edition Video & Samples!
**B&H Photo has a few of these left, blowing them out at 70% off at $999**
Many of you e-mailed me asking for an update once I had the Hasselblad Stellar SE in hand. Well, mine did arrive and it is a beautiful little camera. If course we all know it is a Sony RX100 V1 in a Hasselblad disguise but the cameras high end extras, design, wooden grip and sturdier controls as well as offering Adobe Lightroom software makes it stand out from the standard (now $500) RX100 V1. Much like the Leica D-Lux is the same camera as the LX100 yet $400 more expensive. Same concept.
My quick look video is below!
It has become the "thing to do" in the photo world to trash this Hasselblad, but this was well deserved as Hasselblad went insane with the pricing out of the gate at $3500 for this SE model. I will tell you now that this camera is in no way worth $3500. So since its launch it was laughed at, trash talked and made fun of (though not as much as the LUNAR which is even more insane with pricing and has an ugly design) ONLY due to price and the fact that it is an RX100 with some new cosmetics and sturdier dials, etc.
Leica has been doing this for years with Panasonic cameras and raising the price, but they kept it in check, sticking with a $400-$600 price premium, not a $3000 price premium as Hasselblad attempted. Now that we can obtain one for $999 instead of $4000, it makes it MUCH easier to swallow and the reality is that this camera is nothing to balk at , laugh at or out down. It is a VER capable and beautiful camera.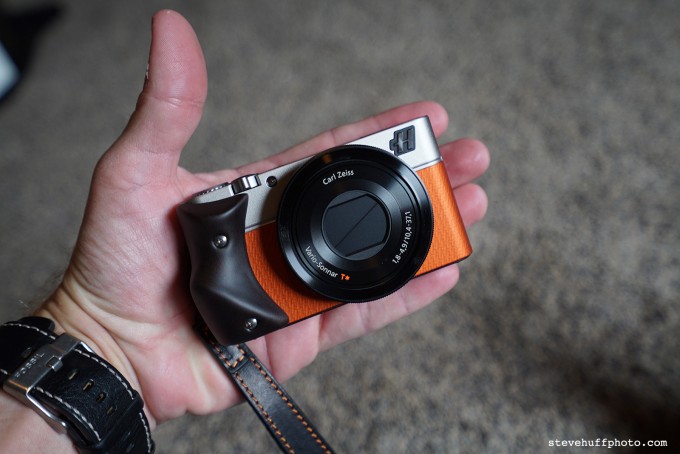 After snapping some images with it I was reminded how lovely the original RX100 renders an image (slightly different and more organic than the II and III) and while the III has the most nag for the buck with the pop up EVF, the Stellar SE, now that it is 70% off ($2300 OFF) it makes for a special buy. B&H Photo have sold out of one color but have a few left of the others and once they are gone they are gone for good. Other shops did not reduce the cost of this camera so stores like Amazon are still selling it for $3500-$4200. Other shops who carry this camera are sticking with the $3500- price tag which means when B&H Sells out, there could be a possible resale on eBay profit so I will buy a couple more to do just that 😉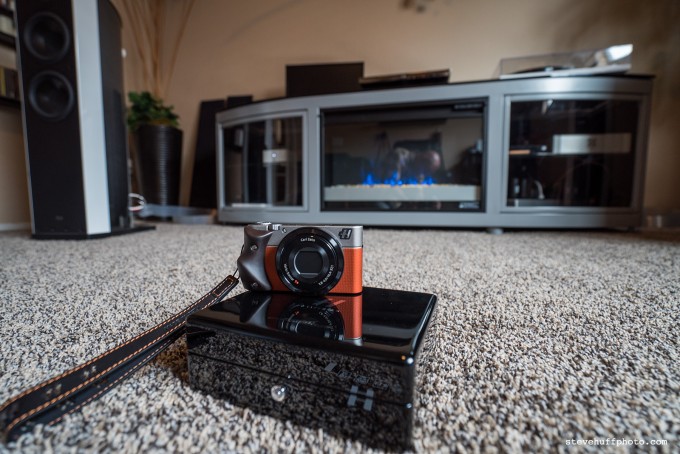 In the flesh the camera looks killer (IMO) and I bought the orange as for me, it sticks out and screams "what the hell is that"?!?!? The main thing I prefer over the standard version is the wooden grip, it is perfectly placed for maximum gripe and comfort.
To those who say "you are buying old tech, and it is just GAS" well..I say those who chase the latest tech are the most guilty of gas! This camera, the RX100 V1 is highly capable of gorgeous and stunning results. Just see this post here for proof of that.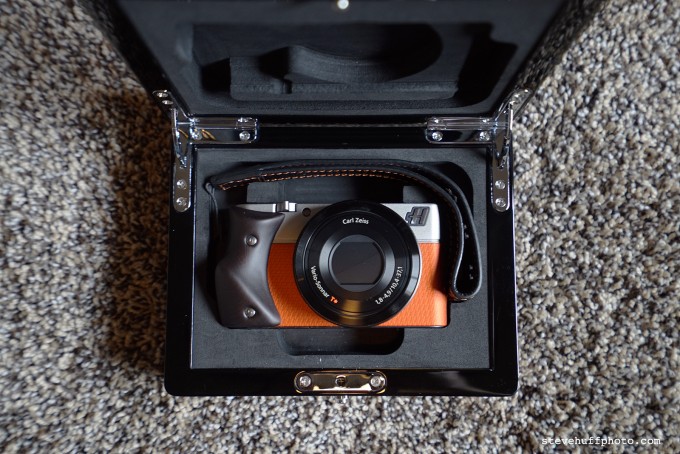 It will take gorgeous images today and in 5 years it will as well. Cameras made in trees last 2-3 years are mostly all fantastic today just as they were years ago. Look at the Nikon DF using the old D4 sensor. Amazing camera.
Differences of the Stellar SE over the standard Sony RX100?
Different cosmetics
Hasselblad name
Italian Leather Strap & Wrist Strap included
Wooden Storage/Display box Included
Exotic Wooden Grip
Metal parts and sturdier dials
Adobe Lightroom Included
Now 2X the cost instead of 8X the cost of the RX100 V1 😉 
In any case, I recommend either the RX100 V1 for under $500 or this Hasselblad version of it for $999. Either would make an awesome X-Mas gift for the special photo enthusiast in your life.  Other great options are the new Panasonic LX100 or even Fuji X100T. 
PS – Oh! Before I forget...For those of you who are angry, bitter, full of negativity and hate about me posting the deal on this camera, get over it. Your negative remarks will not be approved if that is what you decide to leave. Cameras are PERSONAL CHOICE and we buy what we enjoy, like, use and cameras that can be fun, inspirational and ones that get the job done. If someone wants to buy a Leica M for $8000, so be it! If someone wants a Canon Rebel, then good for them. If someone wants a Leica D-Lux over an LX100, more power to them. If someone wants a 70% off Stellar over an RX100 then that is cool as well. Beauty is in the eye of the beholder, and to me this camera is gorgeous. It was just insanely priced before and that is what made it the laughing stock that it was. At $999 it is a great buy, and again, one that can be resold later for more (mark my words), so nothing to lose 🙂 I may buy 3 more just to sell later!
UPDATE Dec 3rd 2014: Some stats..over the past three days nearly 30 of these have been sold from my link to B&H Photo here. This means that 30 of you bought one after reading this. The interesting thing? Orange has been the top color with over 22 sold! White sold 5 and black sold 3. I figured most would go for the classic black but it appears many of you have the same taste as me  and went for the orange! My guess is that B&H has about 20 of each color and it started with two orange combos, one sold out. For those who asked, I will be doing a just for fun crazy compare between this camera, the X100T and the Lx100 soon! 
UPDATE Dec 5th 2014: I just re-read an article I wrote about the Stellar SE when it was announced and it is funny as I said "I would pay $1000 for one" and here we are, at $999. Priced just right. You can see that article here. 
You can buy the RX100 V1 HERE or the Hasselblad Stellar SE HERE. 
My 1st three snaps with the Hasselblad Stellar SE at home!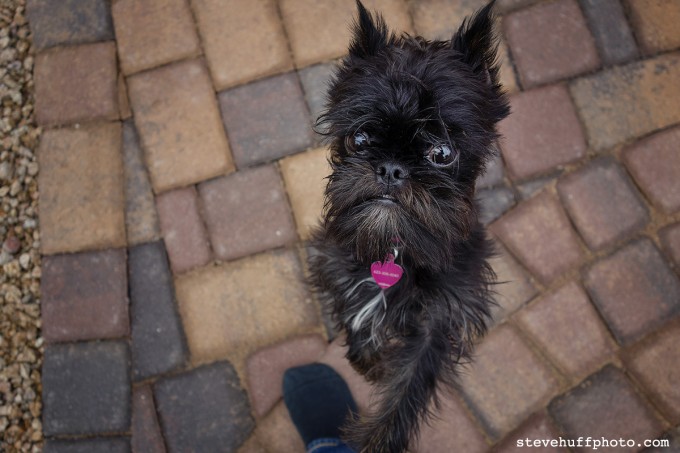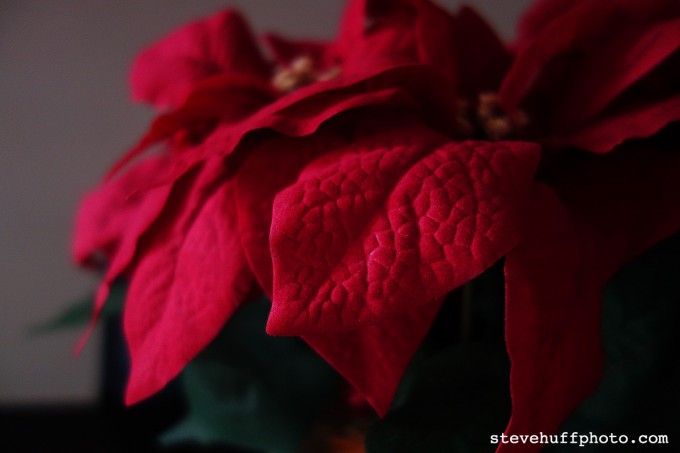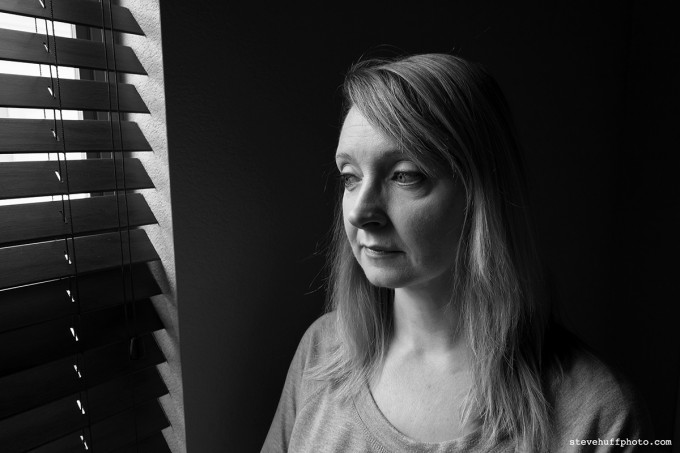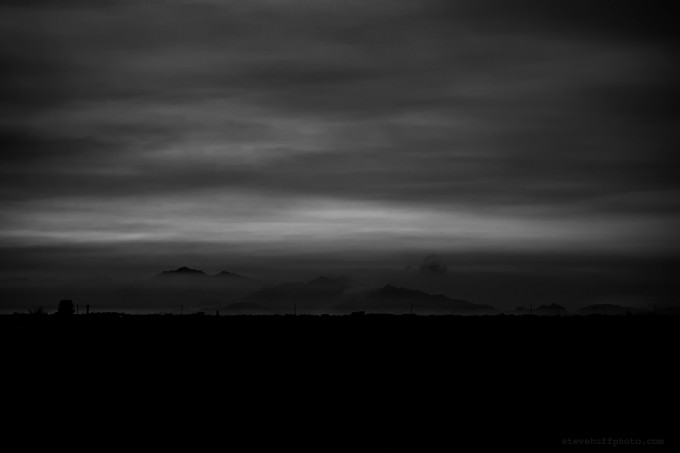 –
For reference, Amazon has one listed for $4,250 as of December 2nd 2014 – $999 at BH is a great buy.

–