The Power of the Olympus E-M5 II – Long Exposures
By Steve Huff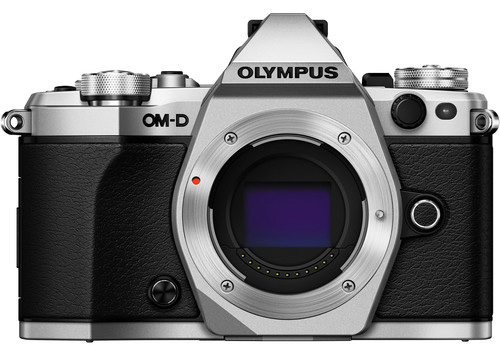 Remember when I said that Olympus is a company that INNOVATES? They seem to surprise the hell out of me with every camera release. After the amazing E-M5 Mk I I thought…what else can they do? Then they released the E-M1 which is a POWERHOUSE, and I have owned one since release and now own a beautiful silver version. The system, the lenses, the capabilities..are pretty much unrivaled by ANYONE, even the Big C and N.
Now with the E-M5 MkII they did it again. Updated and upgraded the 5 Axis IS to a 5 Stop Performance increase, added a side swivel LCD, put in the large EVF of the E-M1, and added the High Res 40Mp shot mode (creates 107MB RAW files) and the camera also has the Live Time and Live Composite features of the E-M1 and other Olympus Micro 4/3 Cameras.
My review will be coming soon for the E-M5II but just wanted to share an image from last night. I was out with Alex McClure, a friend of mine who lives not too far from me who happens to be an Olympus Visionary. We headed out to a spot in the Desert that he knew of and set out to shoot star trails. With Alex giving me some tips (I have never done this before) it took literally 3 minutes to be off and running.
A video I did showing the E-M5II and E-M1 side by side
The Lens I used was the wonderful
Panasonic 8mm Fisheye
. The total exposure time? Just around 40 MINUTES! This was using LIVE COMPOSITE which NO OTHER camera system has. Basically you set it to Live Composite…then take ONE image. The camera exposes the scene perfectly so your subject (in my case below, the cacti) is perfectly exposed. You then press the shutter again and it stays open while giving you LIVE Updates on your LCD showing real time exposure. What it was doing was taking 20 second exposures and stacking them in camera. We shot for around 40 minutes at ISO 1000.
After closing the shutter, the finished image popped up on my LCD in about 10 seconds. What you see below is direct from camera, JPEG.
Super easy, super simple. All I needed was the camera, a tripod and a lens. Pretty amazing for 40 minutes of 20 second exposures. Never again will I have to stack images in photoshop. Never again will I have to worry about exposure or over exposure. Normally, just leaving the shutter open would have overexposed the cactus but with Live Composite, no worries. It is genius.
LIVE COMPOSITE MODE  – E-M5 II – Around 40 minutes of 20 second exposures, automatically done in camera. The camera does ALL the work. ISO 1000. The E-M1 also does this. This makes these tools my personal pref for night time long exposure work. It's just SO easy and foolproof.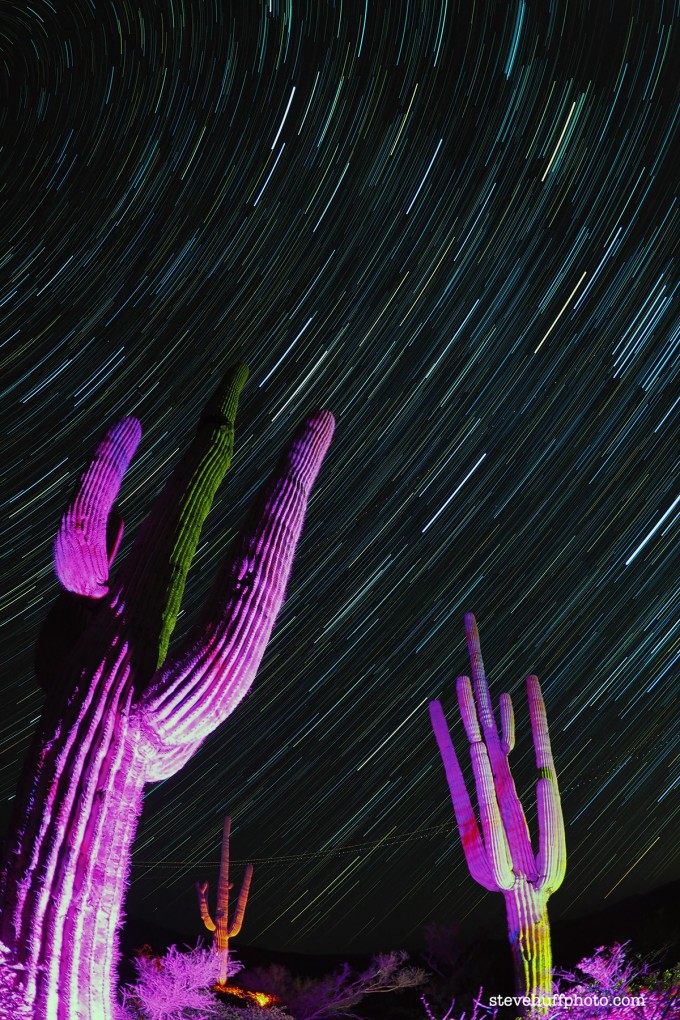 PRE-ORDER the Olympus E-M5II – Ships in less than 2 weeks!
–
Two more images but these were shot with my E-M1 and were much shorter, using LIVE TIME not LIVE COMPOSITE