Instax fun, fun, fun!
In memory of my father, Andre Lietaert.
By Ivan Lietaert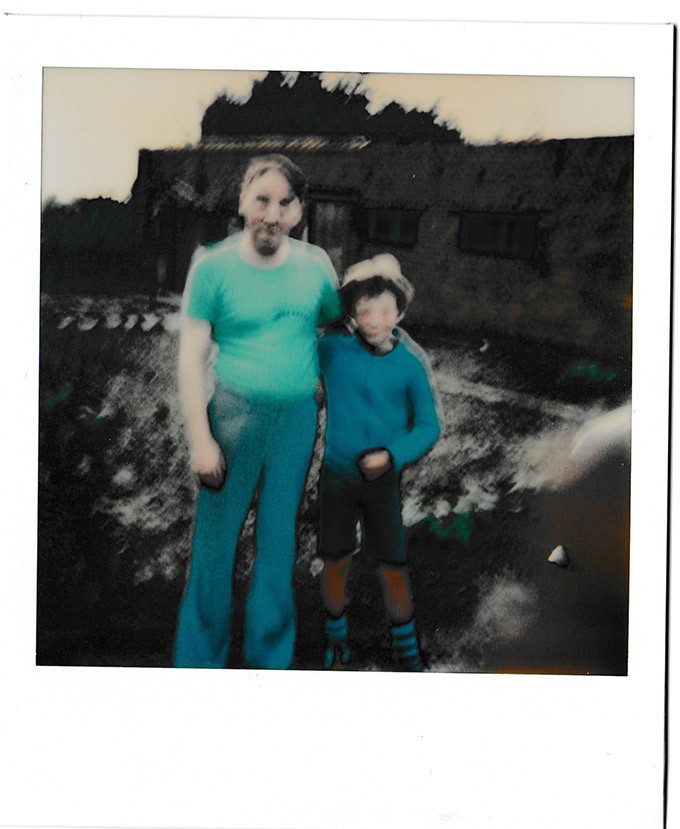 On the 28th of February, my father, Andre Lietaert died. As my family and I were coming terms with this loss, we were going through old shoe boxes filled with pictures and old photographic albums, sifting through the pictures covering a whole life of 78 years. Then I suddenly came across a picture I had totally forgotten it even existed: a polaroid picture of me and my dad, shaky and awkward in color, between 35 and 40 years old. It must be the oldest picture I have of the two of us. In the days and weeks that followed, I was on an emotional ride, and my attention shifted to organising the funeral and more mundane tasks that needed to be done.
But that polaroid had nested deep inside my brain and soon after, I started doing research about instant pictures anno 2015. I quickly came across Fujifilm's take on the instant picture: the Instax cameras. Until some weeks ago, I was so preoccupied with digital photography (and video), I didn't even know that instant film is still around, or put to words even better: instant film is coming back. Polaroid stopped producing their instant film, but enthusiasts recreated the original film, and now have a huge following with their "Impossible Project", I learned. And then there is Fujifilm's Instax, quite popular in Asia, but less known here in Europe.
After quite extensive research, I decided to jump the wagon and I bought the Instax Mini 90 Neo Classic, Fujifilm's most advanced camera, targeted towards the creative enthusiast.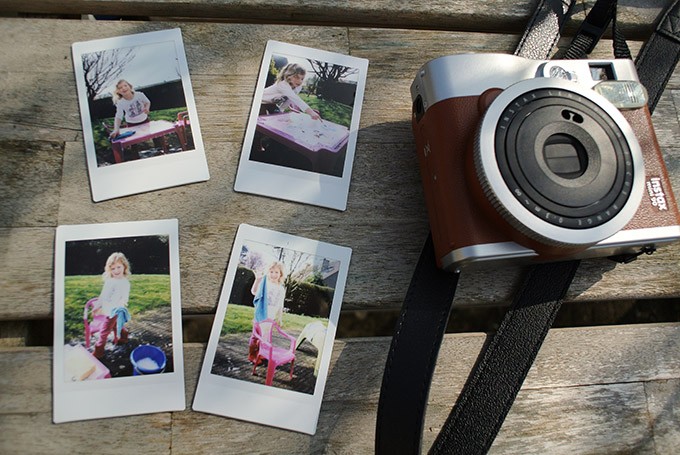 Now, the thing is that using this camera requires a whole different approach and technique compared to digital photography. There is no chimping, no snapping, no shooting tens or hundreds of pictures and then simply deleting the bad ones. No! Taking an Instax picture is an event, it produces a unique print, that will cost you about 1 euro or 1 dollar. So immediately it makes you much more considerate and careful about the framing and the lighting, and even then, you will from time feel guilty when a shot failed. Basically, as when shooting film, it slows down the whole photographic process, and then, of course, there is the exciting waiting game as the picture is developing right there in your hands. As the picture leaves the camera after exposure, a rolling mechanism spreads the developing chemicals across the photographic paper and the development starts. After a minute or so – speed depends on the ambient temperature – the first details appear, and the picture is fully developed after approximately 10 minutes, when the chemical process comes to a halt.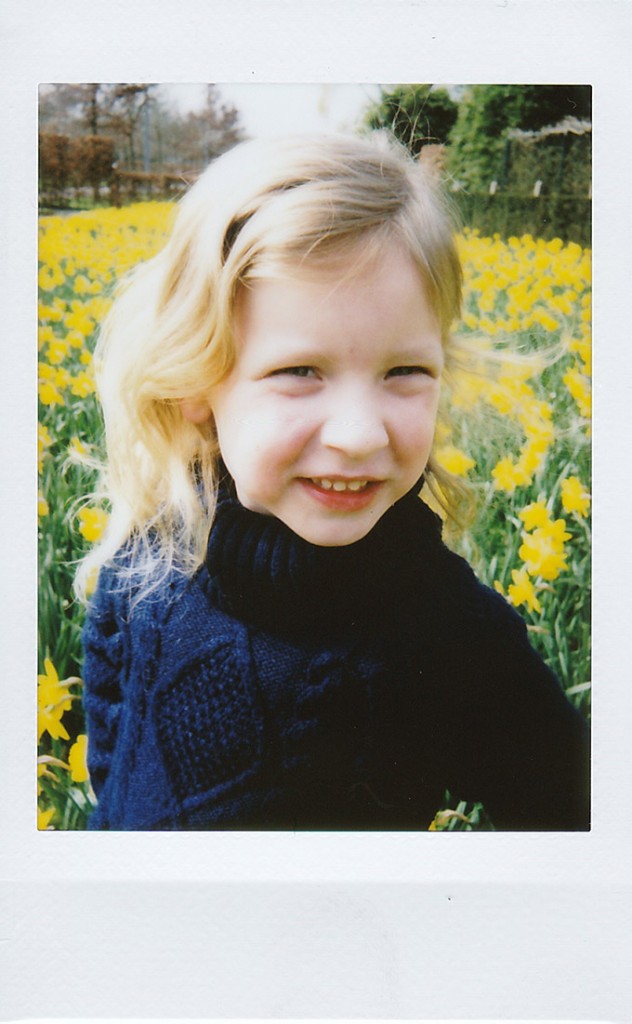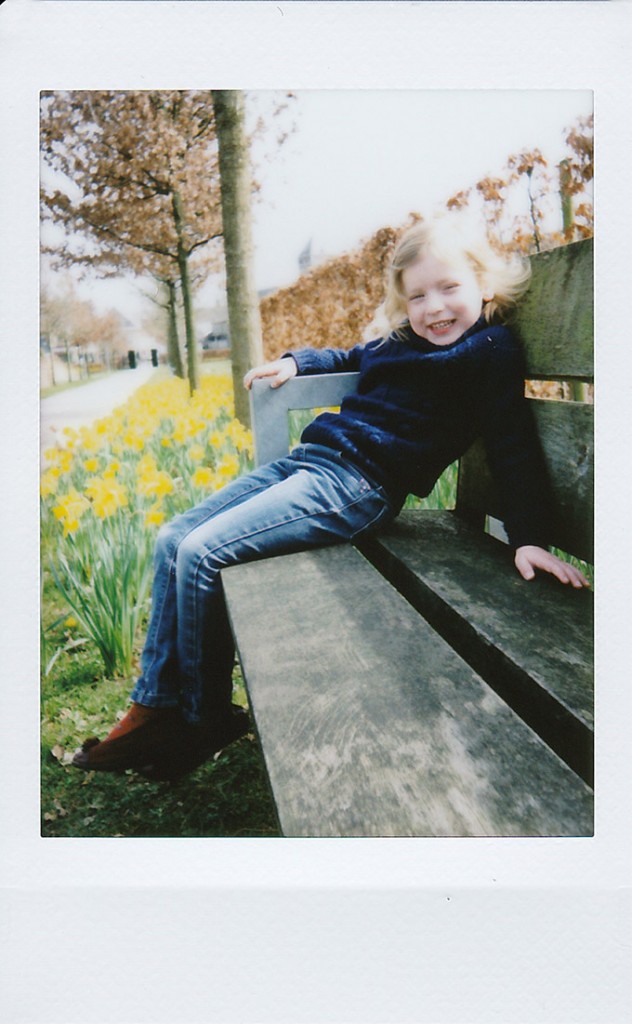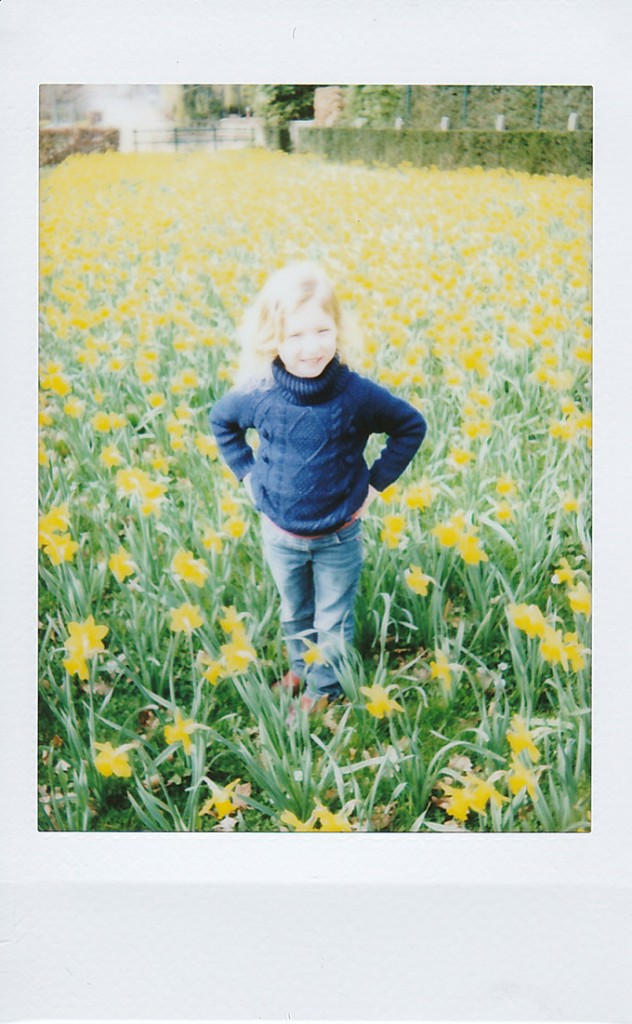 So I took my little daughter to the park and shot my first packet of 10 instax pictures there. I soon found out that this kind of photography is definitely lo-fi, with quite unsharp results, and the lighting/metering is tricky as well, with various degrees of success. But I found the whole thing so intriguing, I was hooked, I guess, and by the end of the week, I had ordered an Instax 210 online, which takes Instax Wide pictures, double the size of the Instax Mini. Both Instax cameras have been around for several years now, and I find them to be both quite well built, though plastic, of course.
Instax has been marketed in various ways. First, there is the 'fun approach'. Young children love instant pictures; they are fascinated by the pictures as they slowly, as if by magic, appear. Kids (and their parents!) will love it when you give them the pictures to take home, much more than staring at your phone, or the back of your camera. It is great fun at parties – for the young and the old – and the people take home a lasting memory of the event.
Second, Instax is also targeted towards the hipster crowd, male and female; the younger generation of creative people, fashionable, who appreciate the things that really matter. Especially the Mini 90, with its sleek, retro-modern Fujifilm design, seems targeted at young fashionistas and cool, macho hipsters.
There is yet another, more relevant argument to consider: Print It Or Loose It! As this campaign article explains, up to 70 per cent of the youth between 16 and 24 already have lost pictures of important events in their life (due to drive crashes, faulty memory cards, stolen phones etc). Not convinced? Read more about the phenomenon called data rot here. With the Instax camera, you get instantly printed pictures and they will last a lifetime, and beyond. So even in the scenario a global, cataclysmic event, in let's say 50 years time, your Instax pictures will survive and be a testament to posterity! So here are a couple of my pictures that illustrate how families are likely to take advantage of the Instax cameras.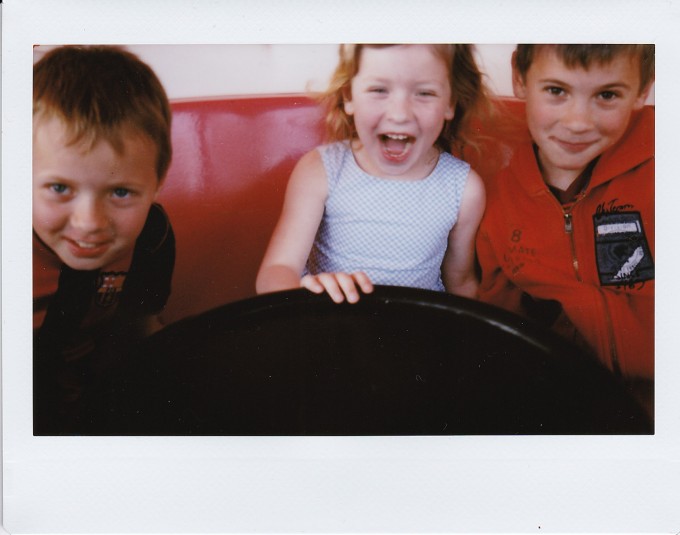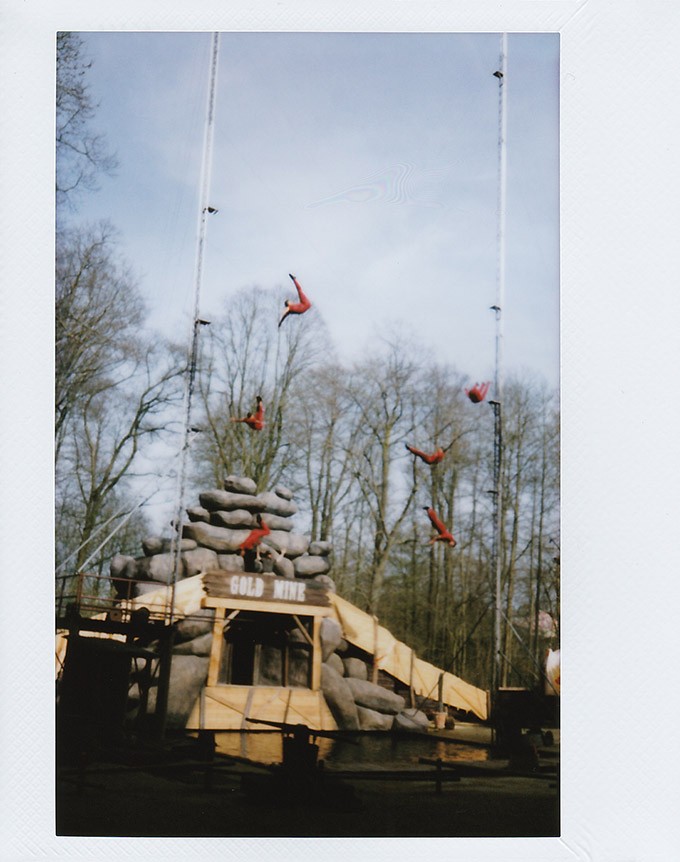 None of the Instax cameras have a true manual mode; in fact, I tend to get good results in auto mode, but still the outcome of each shot is quite unpredictable. My Instax Mini 90 has a tendency to slightly overexpose, which can be a nuisance. Also, the flash seems to have a mind of its own, ignoring my input. Both cameras have a fixed aperture (F12), there is no zoom and there is little tweaking possible as far as exposure is concerned: one can darken or lighten a picture, and that is it. The Mini 90 has a built in macro mode which allows the closest distance to be 30 cm. The Instax Wide comes with a macro/selfie clip-on lens. The macro mode is interesting for detailed close ups, and it also allows to create a background blur… sort of.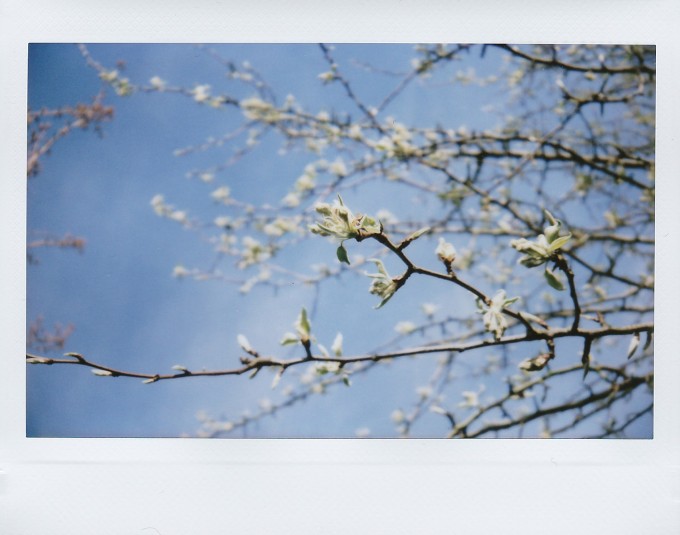 I have used both cameras for some weeks now, and I have still not made up my mind which camera I like best: they both have their positive sides, and their drawbacks. The Mini 90 is small and has lots of creative modes (macro mode, party, kids, double exposure, bulb, darken/lighten). The mini pictures are slightly smaller than a credit card. The Instax Wide is much bulkier, ridiculous really, but renders a picture double the resolution and size of the Mini; also, the great Robert Frank, yes the one of the legendary, groundbreaking photographic book 'The Americans', owns one and was quoted saying it takes pictures of "very high quality". Mind you, this Instax 210 costs only about 70 euros… If you can't seem to choose between the mini and the wide, like me, buy both because they are dirt cheap anyhow!
The Mini 90 has the most creative modes and my favourite is the 'double exposure'; here are two results. Again, the outcome of the technique is quite unpredictable, which is actually a good thing, because it is all very exciting.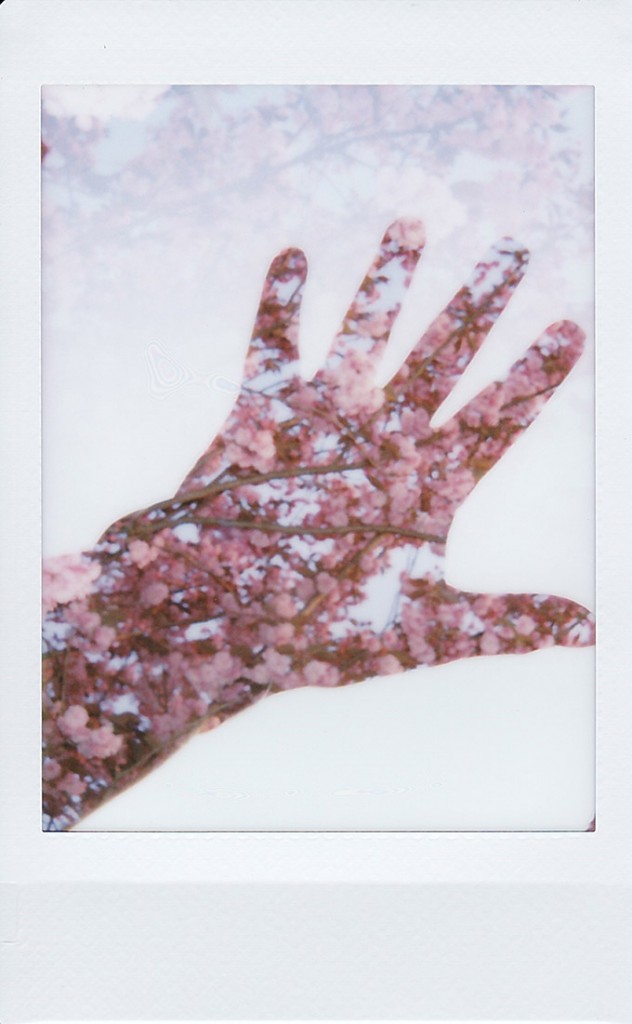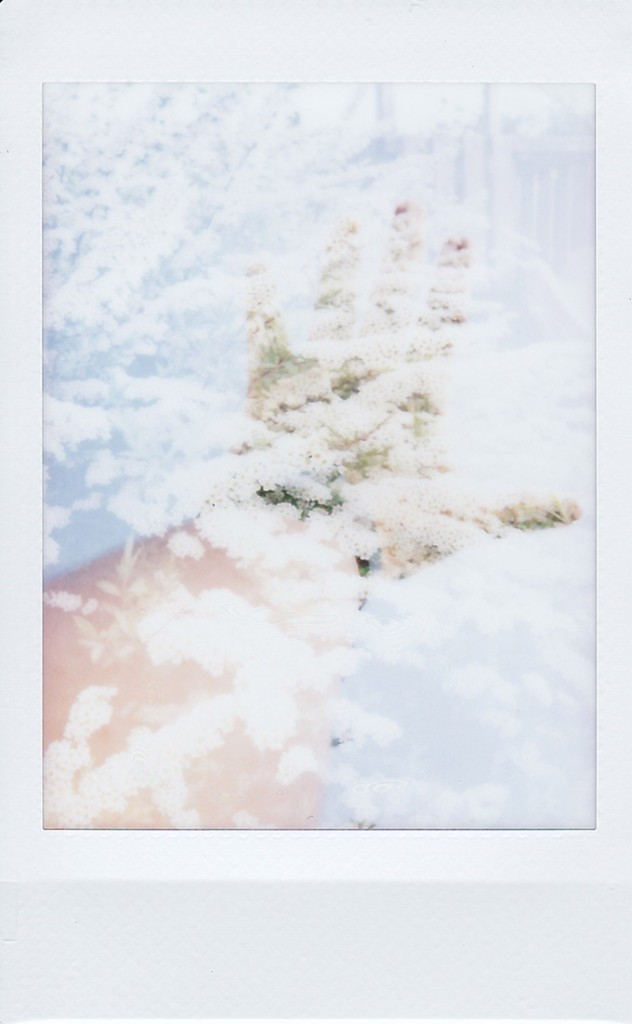 Really, these Instax cameras stimulate creativity a lot, and soon I was laying out the pictures on my scanner, with various fabrics, cloths and shirts on top them giving this as a result, like a scrapbook. It is great fun, and if you don't have a scanner, just organise the instants on a nice surface, take out your mobile phone, and take a digital picture of them. Remember: it is likely that the original instant picture will outlive yourself and the digital scan/picture you made of them!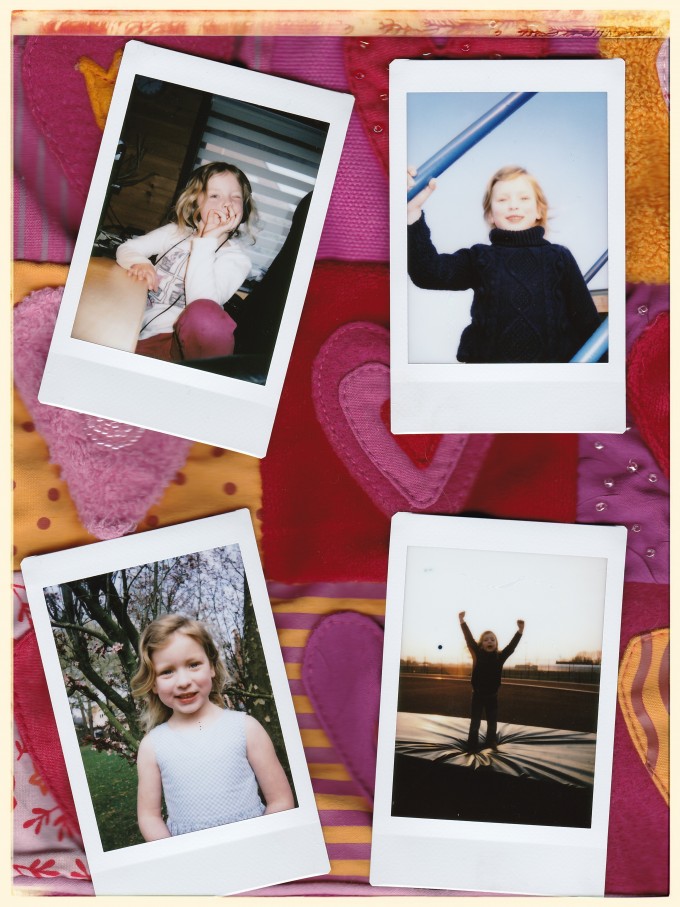 Admittedly, these two fun, dumbed down, plastic toy cameras had rekindled my photographic enthusiasm! I have even dreamed about them, really! But then I started wondering about how useful they would be in a more serious context. What about the unimpressive latitude/dynamic range of the Instax? And, when you start pixel peeping, these instax pictures are awfully unsharp, aren't they? So my next step was to look at what could be done with them in post, creating a digitally remastered instant picture! I soon discovered that these Instax prints get even better when you add a bit of sharpness and detail. Then I discovered that they can be easily successfully worked upon in post, with various, very unique results. I prefer using the official Google+ app, these days, for my post work, and usually, adding just a few tweaks and effects, will give quite a spectacular, atmospheric result. Below is a picture I took at Polygon Wood, a World War One cemetery nearby where I live – the Ypres/Passchendaele region in Flanders, Belgium. The first is a scan of the original Instax. Those under that one are various tweaked images I got in Google+. Now, I'm not saying these are masterpieces, but they clearly illustrate my point.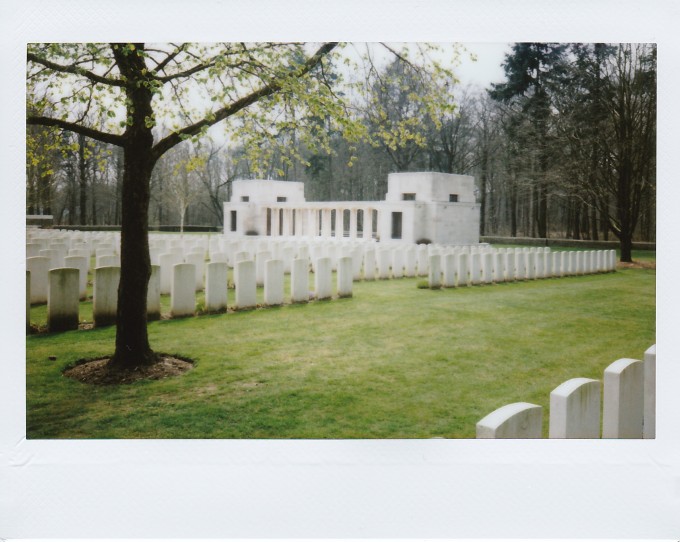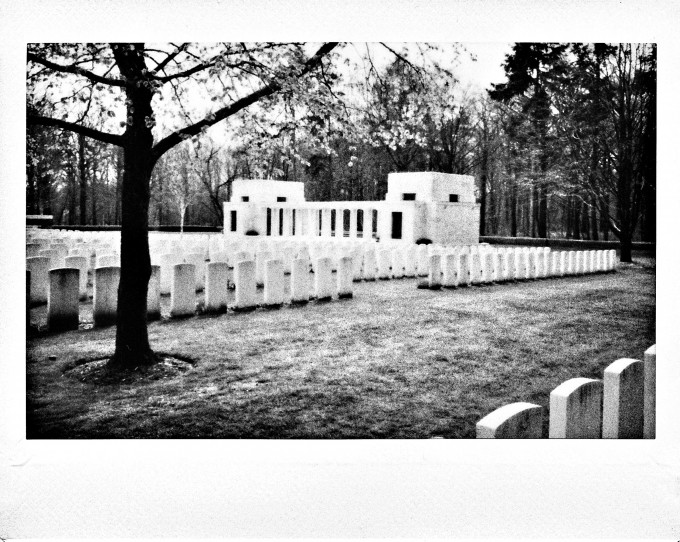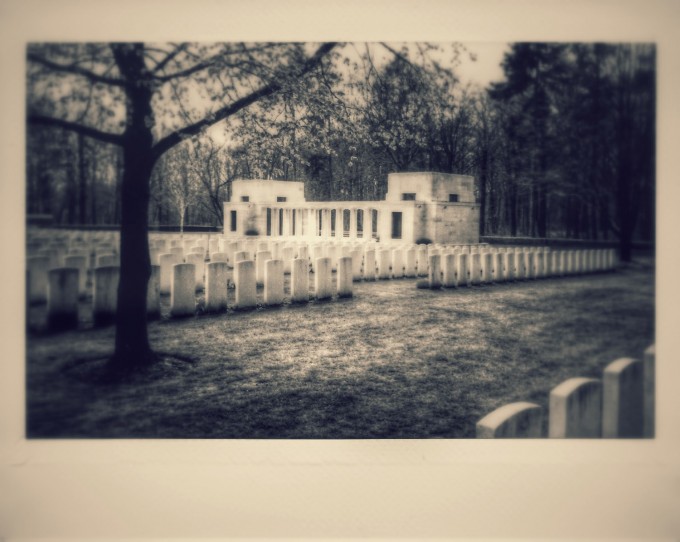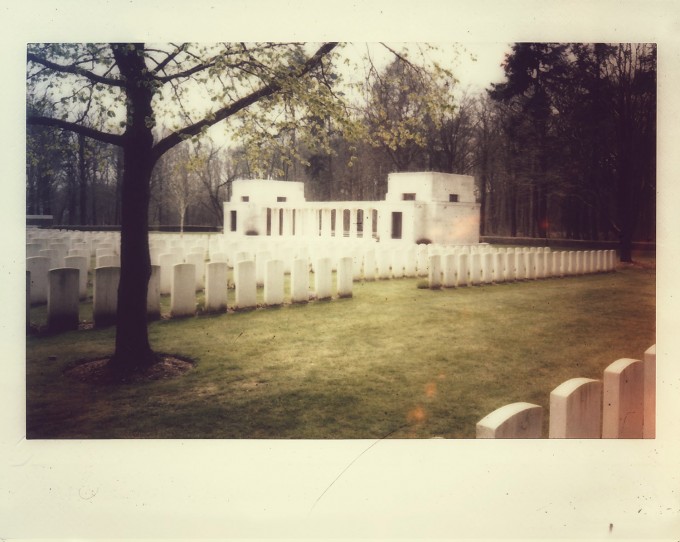 Finally, I must warn you, dear reader, on at least two points. First, shooting Instax is highly addictive, and it is not a cheap addiction. So before you go out with one of these, make sure you are in a serene, meditative, controlled mood; if not, Instax costs will eat your wallet empty soon enough.
Second, using Instax may open the gate to analogue photography. I may introduce you, like it did with me, to a whole different photographic universe of laid back, slow paced photography… which, of course, is not a bad thing, is it?
Ivan Lietaert,
Belgium
https://www.flickr.com/photos/ivanlietaert/