The Olympus E-M5II goes to Israel
by Rob Willliams
I wanted to give back to the site because this is the #1 place I respect for reviews of new & innovative cameras and lenses. Your site helped me narrow down my camera search to the A7II and EM5II at the start of 2015. There are other great cameras out there, but I became hooked by in-body stabilization. After renting both and giving them a good run, I finally settled on the Olympus because of the ergonomics and controls. I felt like I could operate and switch my settings easier in the heat of the moment. Plus, I really appreciated the lens availability and compact size.
Photo 1: Tel Aviv Beach. 1/200 at f/10, ISO 200, EM5II with 12-40mm @ 40mm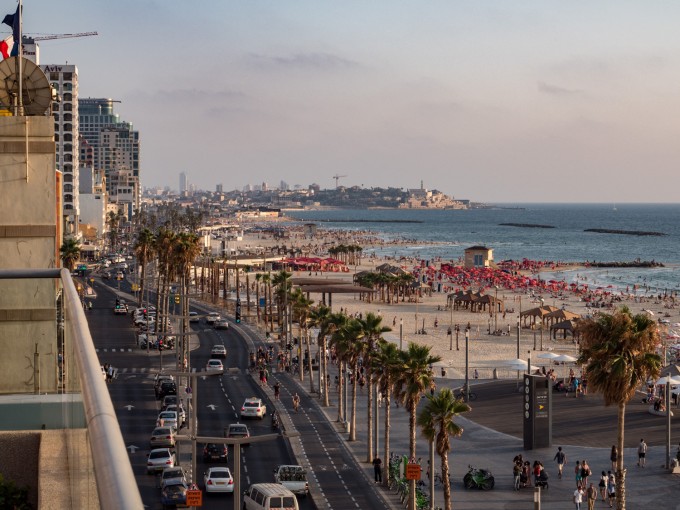 I would recommend anyone trying to choose a new camera go out and rent a few – there's no substitute for having it in your hands in real situations. I have to admit I really wanted full frame, but at the end of the day I chose the camera that I knew I would carry around with me. I'm happy to say I always have it with me, and I've been able to capture some nice moments because of that.
Many day trips and two long foreign trips into the new camera, and I can say I love it. I don't find it limiting in any scenario. If it's dark, I feel fine pushing to 3200 or even 5000 ISO and can hand-hold down to 1/4 second — and if that's not enough, I have my 25mm/1.8 in the bag. If it's super bright outside, the 1/16000 electronic shutter helps. If I'm in a sensitive area, that same electronic shutter can shoot silently. If I want shallow DOF, shooting up close with a telephoto gives me all I need. If there's some cool moving visuals, I can capture some 60 fps 1080p video – not really my thing, but I like that I can.
Photo 2: Tel Aviv Residence. 1/1250 at f/4.0, ISO 200, EM5II with 12-40mm @ 32mm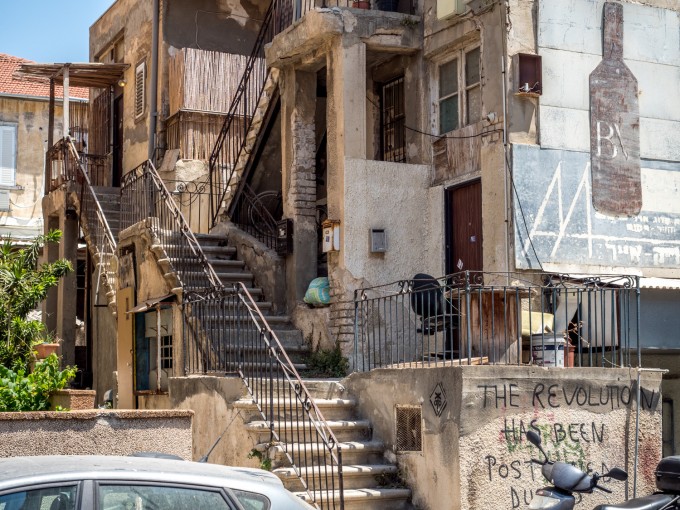 –
Photo 3: Cows in Megiddo. 1/640 at f/5.6, ISO 200, EM5II with 40-150mm @ 150mm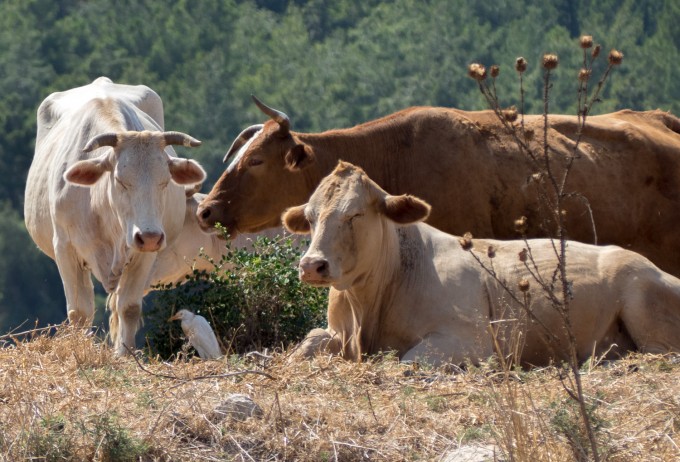 –
Photo 4: Sea of Galilee. 1/1000 at f/4.5, ISO 1600, EM5II with 12-40mm @ 40mm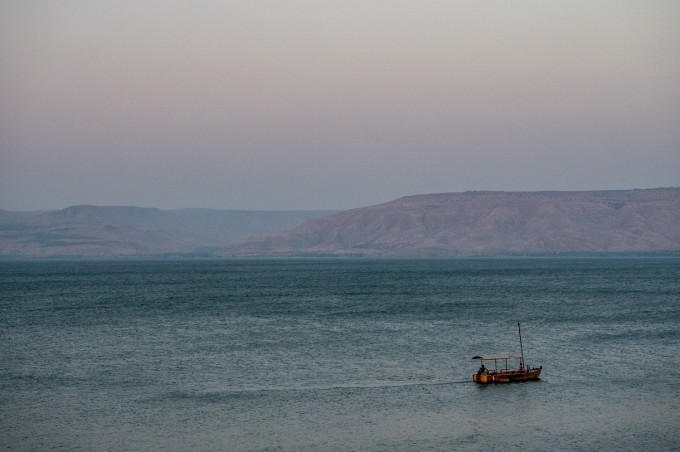 I originally gravitated toward the excellent primes, but after trying the Olympus 12-40mm pro zoom, I can't put it down. It has the exact range I want in almost every situation, and is sharp through the range when shot wide open at f/2.8. The weight is pretty hefty, but the camera body is light so it makes up for it. The combo is light enough where I don't even have aches after 8+ hour days of shooting, when using the Black Rapid Metro strap system.
My kit is the Olympus EM5II, primary lens being the 12-40mm f/2.8 zoom. For longer reach, I carry the lightweight and ridiculously cheap Olympus 40-150 f/4.0-5.6 – it's like $99 so an unbelievable deal. At night, after a long day, I usually switch over to the Olympus 25mm f/1.8 prime because it's lightweight and has spectacular low light performance.
Photo 5: Jericho. 1/640 at f/8.0, ISO 200, EM5ii with 12-40mm @ 40mm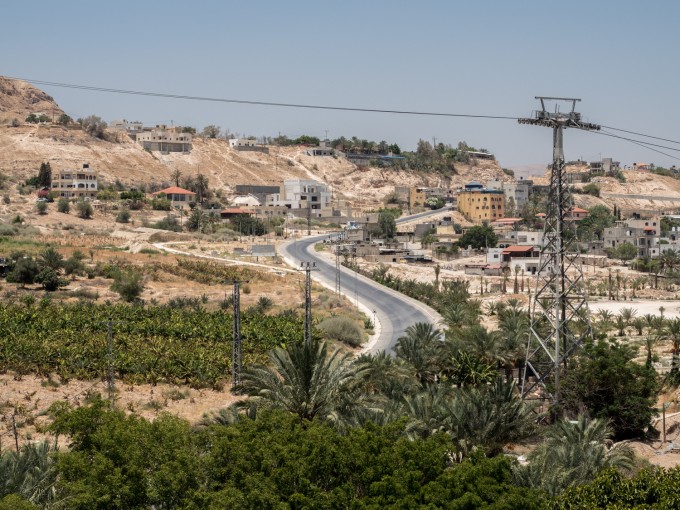 –
Photo 6: Masada Fortress by the Dead Sea. 1/1600 at f/5.6, ISO 200, EM5ii with 12-40mm @ 24mm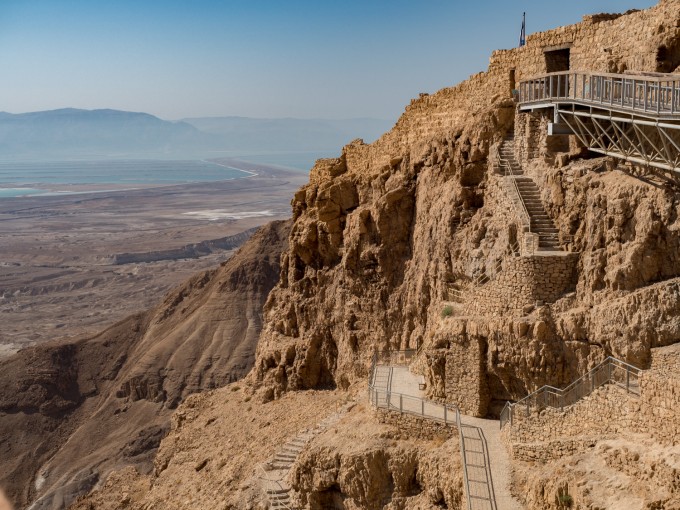 Today I wanted to share a few photos I captured in Israel last month. This is a great destination for travel or street photographers, and I highly recommend it. The Old City of Jerusalem alone is worth the plane ticket — never have I seen so many interesting sights within 1 square km. Everywhere is very photo friendly, and if you are concerned about safety, don't be. I felt comfortable the entire trip, even in the "bad" areas. Tel Aviv is a modern metropolis with a lot of great places to eat, and in addition to the holy sites there is a surprising amount of history to see, like some of the largest remaining Roman bath houses and theaters. This wasn't primarily a photo trip for me, but I was able to get a few decent shots. I hope you enjoy the photos below!
Photo 7: Old City Jerusalem Jewish Quarter. 1/640 at f/5.6, ISO 200, EM5ii with 12-40mm @ 40mm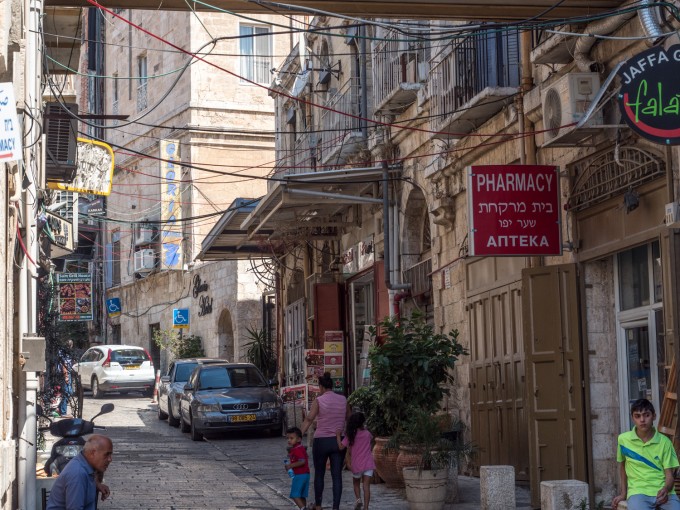 –
Photo 8: Man at museum. 1/15 at f/2.8, ISO 200, EM5ii with 12-40mm @ 32mm.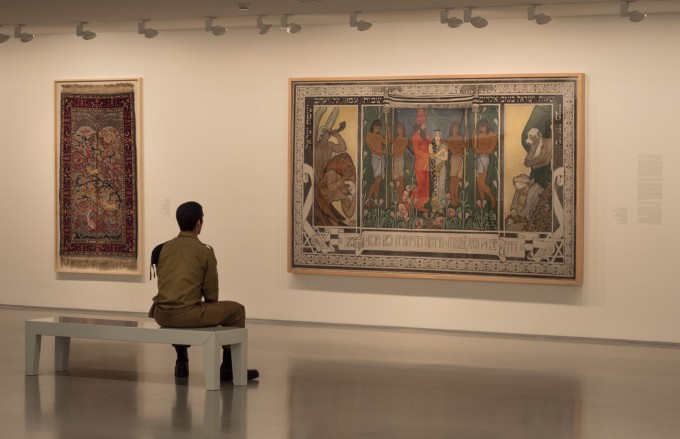 I'm just an amateur photography who does this for fun, but some day I may try to dip my toes into food and restaurant photography. You can check out some of my other recent work on my Flickr page: https://www.flickr.com/photos/rwilliz/albums.
Thanks, and any feedback is welcome,
Rob Williams