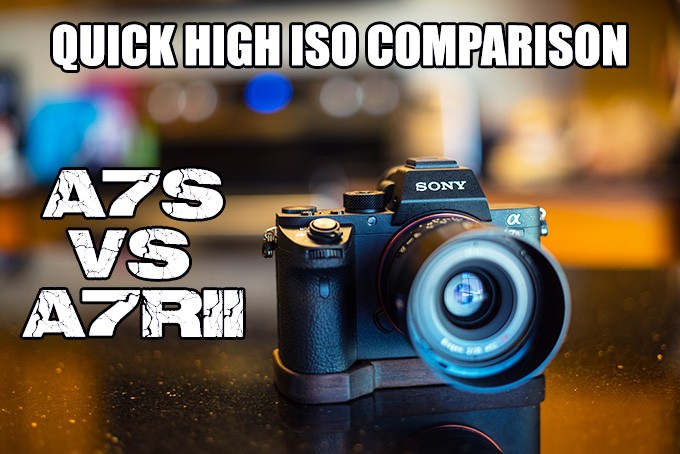 Quick high ISO Comparison! Sony A7s vs Sony A7RII
Many h ave been asking me to do a high ISO comparison with the Sony A7RII vs the all time high ISO king, the Sony A7s. The Sony A7s is a special camera for a few reasons, one of them being the extreme low light capabilities which came about due to Sony using a 12MP sensor. The less MP on a full frame sensor usually means better low light or high ISO performance. With the new resolution monster, the A7RII, any were expecting high ISO to be mediocre. This is not the case. In fact., it looks DAMN good against the A7s. Think about it..12MP vs 42MP and the 42MP sensor is not far off. AT ALL.
As always with my ISO tests I let the camera choose exposure as this is how 99% of people use these, either in A mode, S mode or even AUTO mode. In other words, very few manually expose these cameras, so here is the output from each as exposed by the meter in each camera. What you see is what you get.
Also, these are from RAW and all noise reduction was off. Sony made some claims saying the A7RII is a NO COMPROMISE camera due to the new sensor design, Meaning, you can have high res and great high ISO all in one. Now imagine when they redo the A7s with the new sensor tech..this is when I think we will hit ISO 1 million and have it be usable. 😉 My older A7s review is HERE if you missed it! Also, before you ask, the grip on the A7RII above is the JB Designs A7RII wooden grip. 
Click each image for larger view and full 100% crops! I will go all the way to the top ISO in my full review which will be up within 2-3 weeks!