The Sony RX1R II Now Up For Pre-Order! Ships Nov 25th!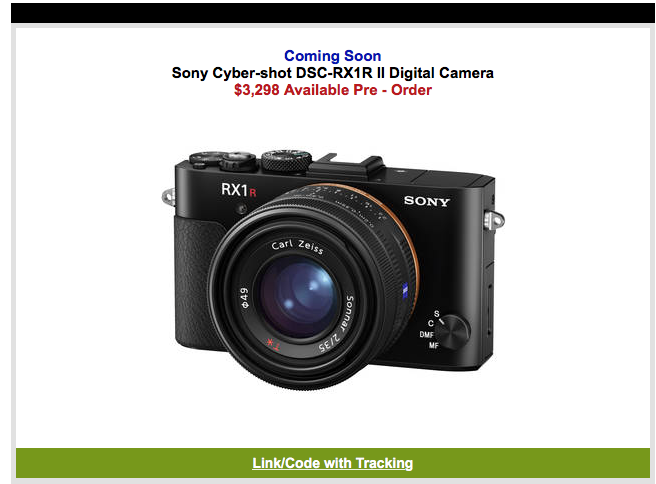 The LONG Awaited successor to the Sony RX1 and RX1R is now ready and available for pre order at B&H Photo HERE! The camera will start shipping November 25th (just a couple weeks) and as always with Pre Orders, 1st come, 1st serve. I always pre order cameras I am excited about because A: I can change my mind before it ships..B: I am not charged until it ships and C: I will be among the 1st to get it!
Even today there is not much that can reach the RX1R for beautiful image quality. The lens, the sensor..had something special about it, even today. The only issue today with the RX1 Mark 1 is the AF was slower than most had hoped for. With the RX1RII sony sped up the AF, added a nice pop up EVF, a new 42 MP sensor and believe me, this guy is SMALL, much smaller than an A7 series body.
In all honesty, probably my favorite Sony camera ever is the RX1 and RX1R for its amazing low light abilities, organic quality of the files and the small take anywhere size.
If YOU are one who has been waiting for this one, go get it now at B&H Photo HERE!