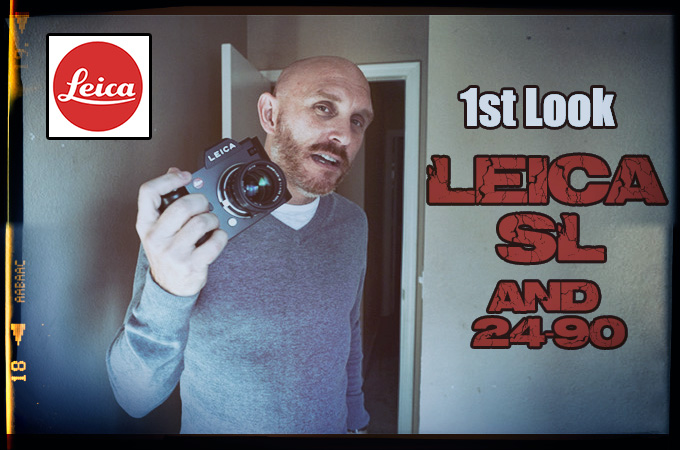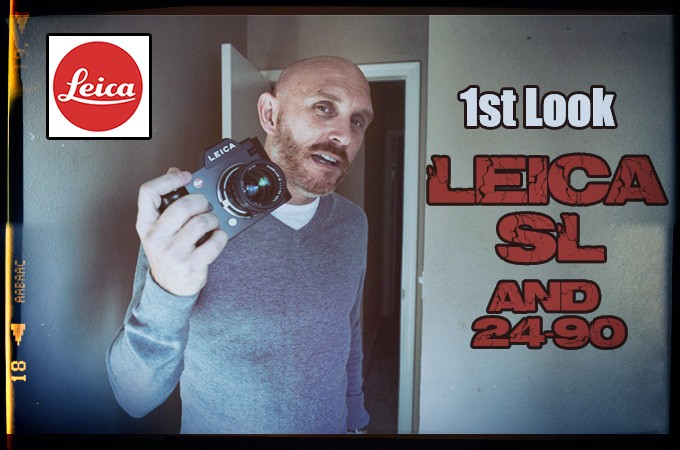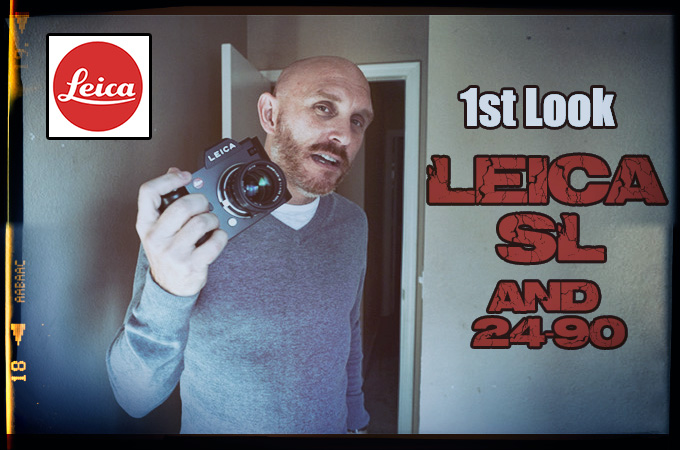 LEICA SL – 1st HANDS ON Look! 
So today I received a Leica SL and 24-90 Lens along with an M adapter so I could test M lenses on this new Leica. This is a loaner that I received to test for a while as the one I ordered for myself (from Ken Hansen) will not be in for a little while. In any case, this new Leica SL is absolutely incredible in build with a pro feel that not many cameras have besides the Leica S. In fact, it feels and looks more like a Mini S but with a full frame 35mm sensor instead of a medium format sized sensor.
My 1st Look Video Below!
When you look at it from this perspective, the SL is not a Sony A7 copy..instead it is like a whole new class of camera. Leica says they are aiming for pro users, and I can see this now as any studio shooter, wedding shooter or concert shooter would fall deeply in love with the SL. Even the 24-90 f/2.8-f/4 lens is stunning in its quality from build to image quality, which renders much like a superb prime lens would.
I have to eat my words on what I wrote about the SL based on 1st thoughts of the specs and images. Now that it is in hand, and I have studied it, shot with it a little and experienced this amazing drop dead gorgeous EVF, dual SD slots, pro battery, and full weather sealing..I can say the SL is in a class all by itself, even when compared to the Canon 1d's and D4's of the world.
It's larger than a Sony A7 series body but not by much. In fact, in the video you will see that it is not much larger than an M 240. With M lenses, this EVF ROCKS and makes it a breeze to shoot with M glass…much easier than even the M 240 and the IQ beats the M as well due to the new sensor.
Three quick snaps 10 minutes after getting the camera. These are just snapshots of my house, in my house and outside of my house. I wanted to see the color, detail and pop of the 24-90 Zoom. In my upcoming full review I will have TONS of image samples just as I always do for my big reviews. 
Last two are with the 50 Lux ASPH
These are all Out Of Camera images and color looks great indoor and out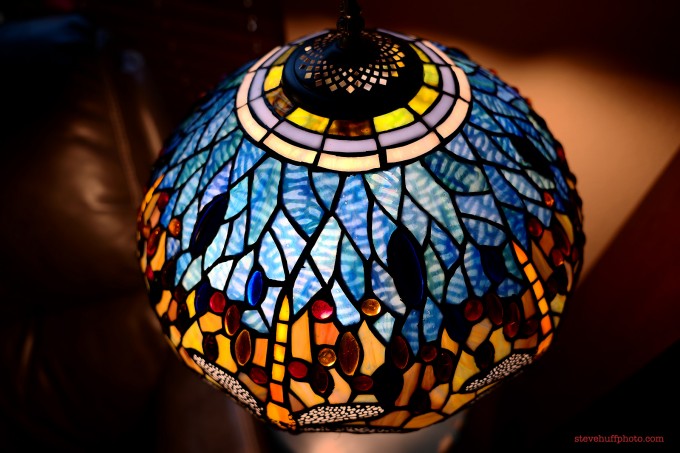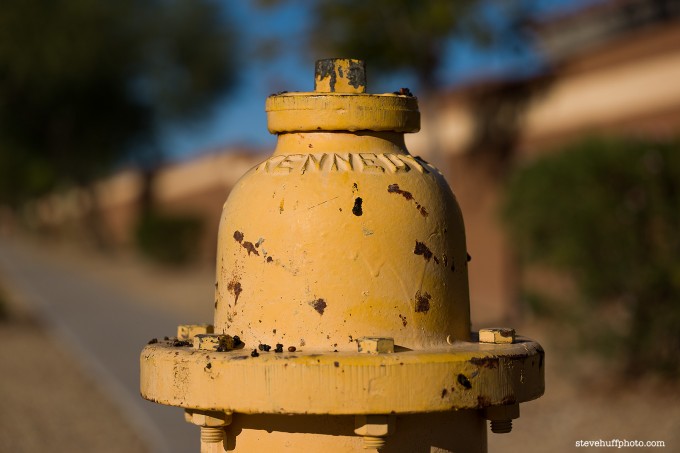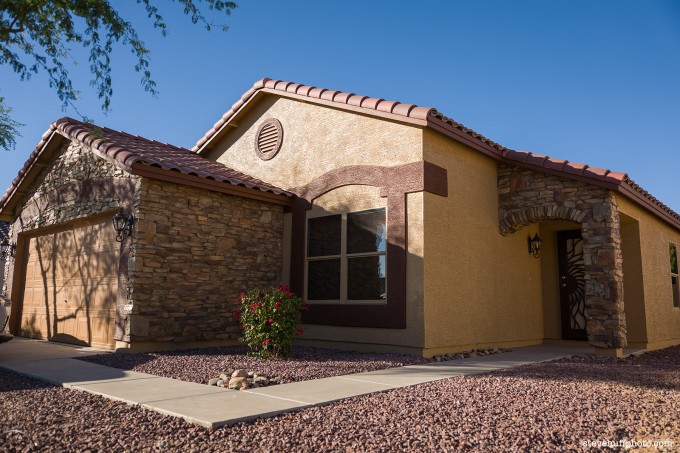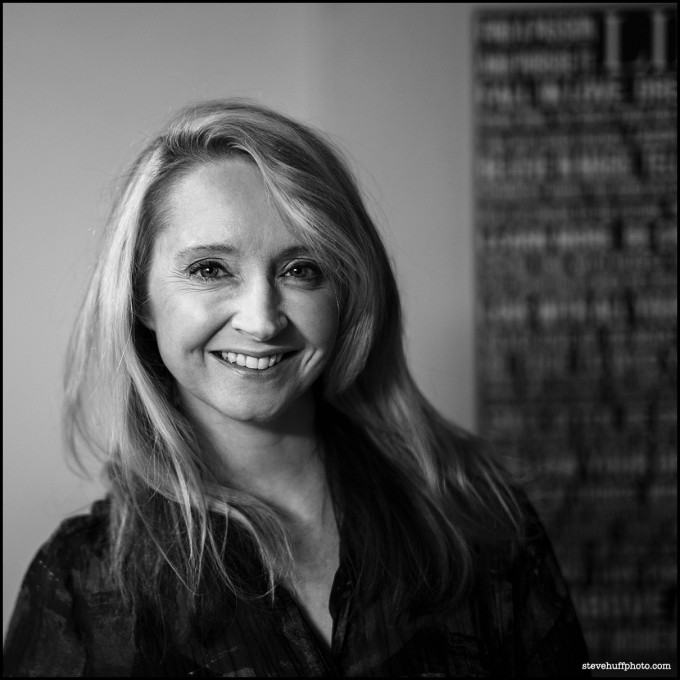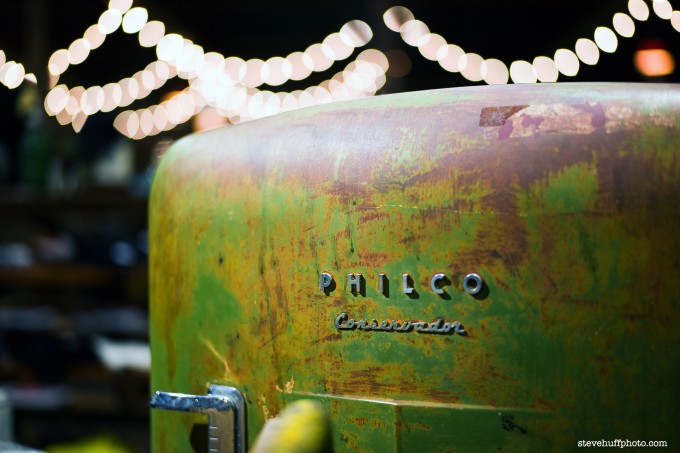 Shooting the SL with something like a 28 Elmarit, 35 cron and 50 lux would be so much fun and provide stunning IQ.
My full massive review will include video samples, comparisons to the Sony A7RII, Leica M 240 and even the Sony RX1RII. It will include TONS of images samples, crops, ISO tests and usability reports. It may be my most jam packed review to date so will take around 3 weeks to do. So….
Stay tuned 😉
Steve
PS – You can order a Leica SL from Ken Hansen (khpny19@aol.com), PopFlash.com, B&H Photo or Leica Store Miami