TWO Shots. Leica Q vs the Leica SL with 28 Elmarit M
JUST FOR FUN to see differences in color rendering and AWB performance of these two cameras. With that said, I was testing a 28 Elmarit on the SL and figured it would be a nice alternative to the 24-90 Zoom (due to size). Since the Q uses a 28mm lens, I figured "why not". I snapped a photo of my table lamp with each camera and shot in RAW format. I then loaded my SD card and exported the RAW files to JPEG's without any added PP or tweaks. The color as you see  below is exactly what came out of each cameras RAW file, and what a difference it is.
The SL is warm, rich and a little more bolder than real life. The Q is way cooler in color temp and not really like what I see in real life. Interesting as both of these use the same sensor, but as I say, IQ is much more than a sensor. The way it is implemented makes a huge difference. IN the SL, it is tweaked and implemented differently than the Q, which is why we get two different looks from two cameras that use the same sensor.
This is not a sharpness, bokeh or scientific test. This was specifically to test the color output from each camera without tweaks as many have asked me why or how I could rate the SL higher in IQ than the Q and this shows why. The SL AWB is superior to any camera I have used, and while not perfect, it is as close to it as I have seen in AWB from any digital.
BOTH samples are super, but both are somewhat different. My wall behind the lamp in real life is sort of tan/mocha and the SL shot nailed that color. The Q made it appear off white.
Must click the images to see them correctly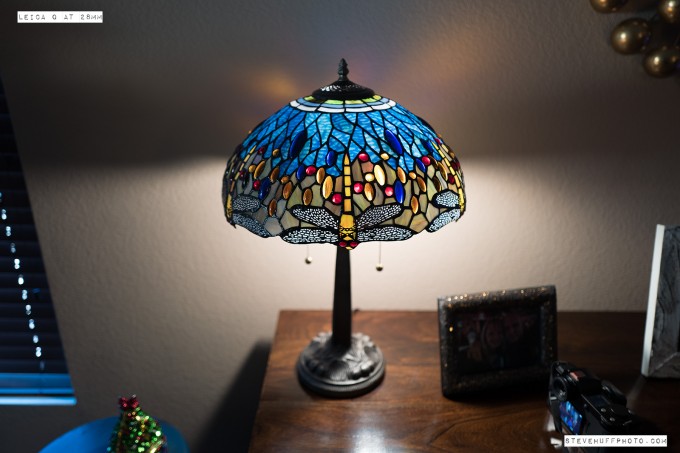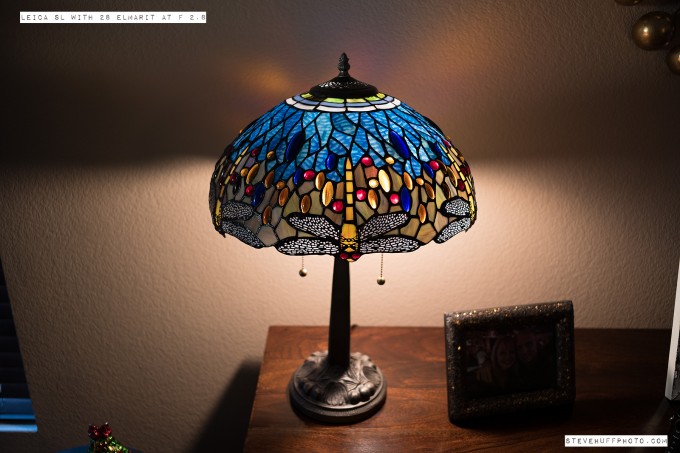 BTW, my Sony RX1RII review will be up THIS Friday! Finally! Then I will start working on my Part 2 review of the Leica 50 APO lens, as used on the SL (Part 1 was the M and Sony A7s). That should be ready to post in 1-2 weeks from now. I will say this…the 50 APO is still IMO the best 50 in the world, and it should be for the cost. On the M and SL it is just so "right".
Check back tomorrow for more guest posts and then Friday for my RX1RII review!