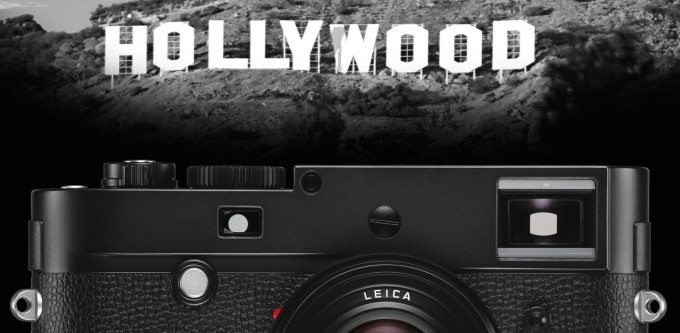 STREET SHOOT: Hollywood Blvd.
By Darwin Nercesian
If you are looking for a target rich environment for a little street photography, there are almost always those local spots where we all know we can go to strike gold. Is this cheating? No, not really, but it certainly helps get the creative juices flowing. For me, well, I have the distinct pleasure of being both close enough and far enough from the famed Hollywood Blvd, home of Mann's Chinese Theatre, the Hollywood Walk of Fame, and of course, millions upon millions of locals and tourists that flood the street daily to get a glimpse, or perhaps just feel like they are in the thick of it. So when I got the call to accompany a few photographer friends into this jungle for a day street photography, it was simply an offer I could not refuse.
As always, I hit the street with my companions of choice, my trusty Leica M-P 240 an M246 Monochrom, and my 3 go to lenses, the 35mm Summilux FLE, 50mm Summilux ASPH, and 50mm Summicron APO. Ultimately, however, it was the M246 and the 50mm APO that saw the most action.
While Hollywood Blvd is thought of as more of an adult's playground, apparently it can be fun for children of all ages.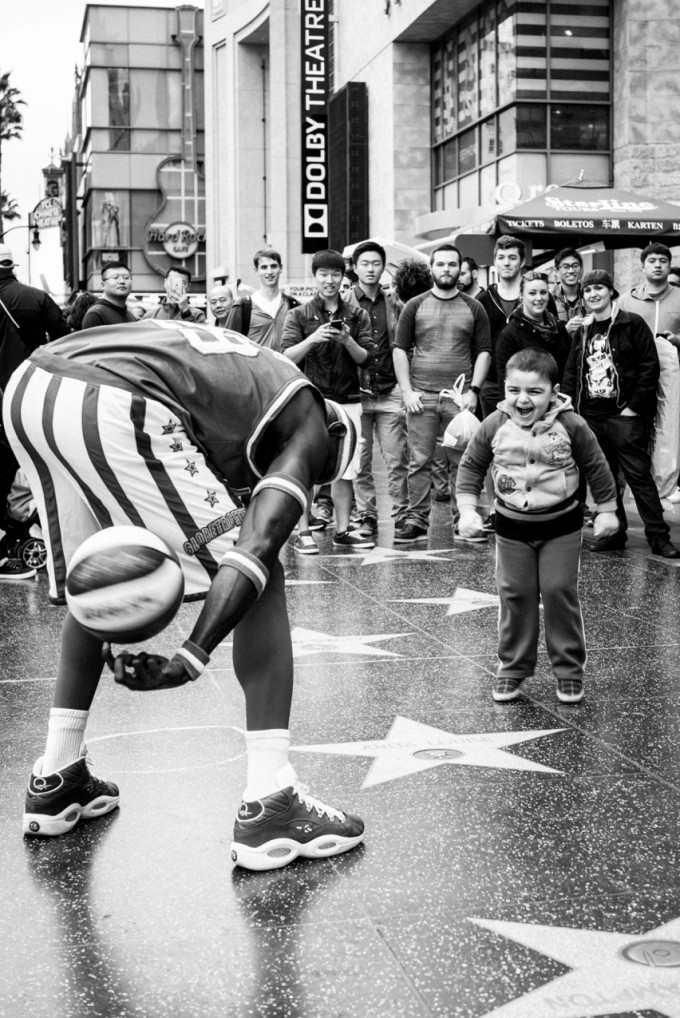 This kid was having a blast, the the Globetrotter could not be more entertaining to the little guy. This went on for some time andwas a joy to watch. Lets just hope he doesn't grow up and take advice from this guy.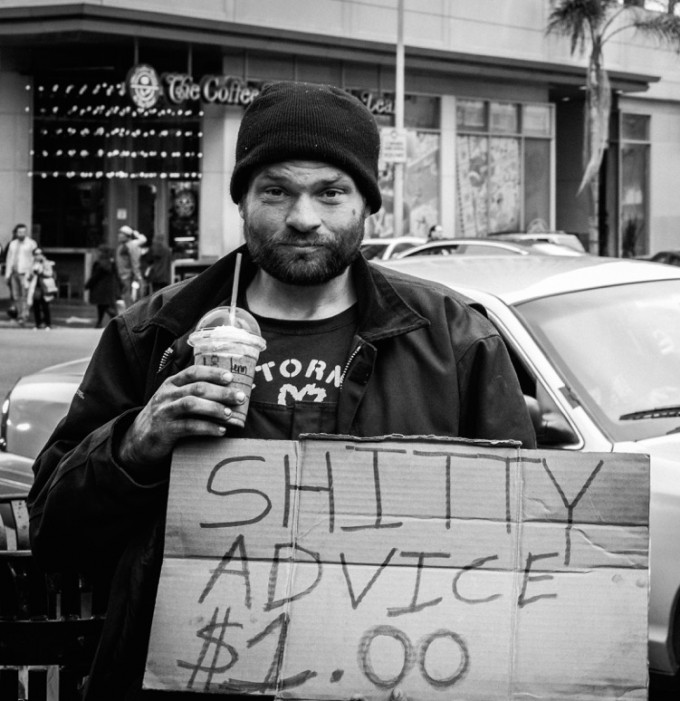 And speaking of less than stellar advice, here is one I wouldn't recommend, but then again, I take sides with Indiana Jones when it comes to the slithery in nature. Too bad this isn't sin city because the symbolism really struck me here.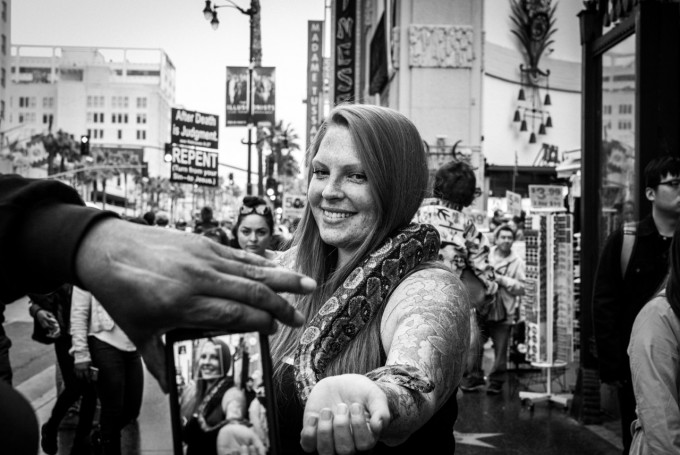 But giant reptiles were not all that was lurking on this day, and something march larger, and perhaps much more sinister was afoot. It is always great to be aware of your surroundings, lest you be caught off guard…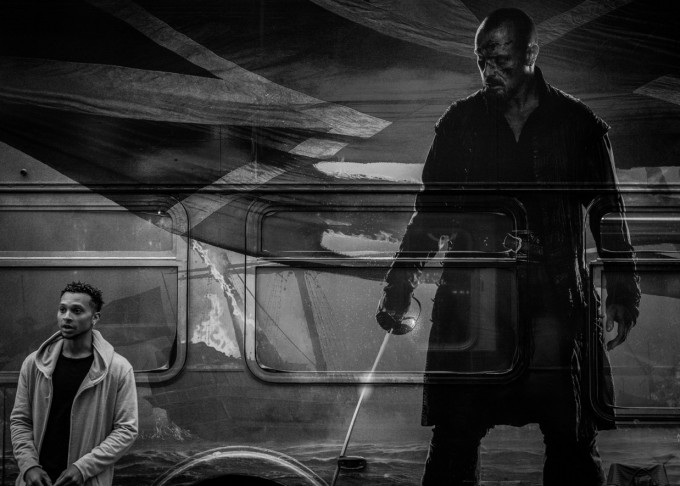 But no matter where evil lurks, there is always a watchful eye keeping the people safe. One need not look too far on this stretch of the boulevard to find a hero, and in this case, the calm fell over me when I noticed that we were under the protection of none other than…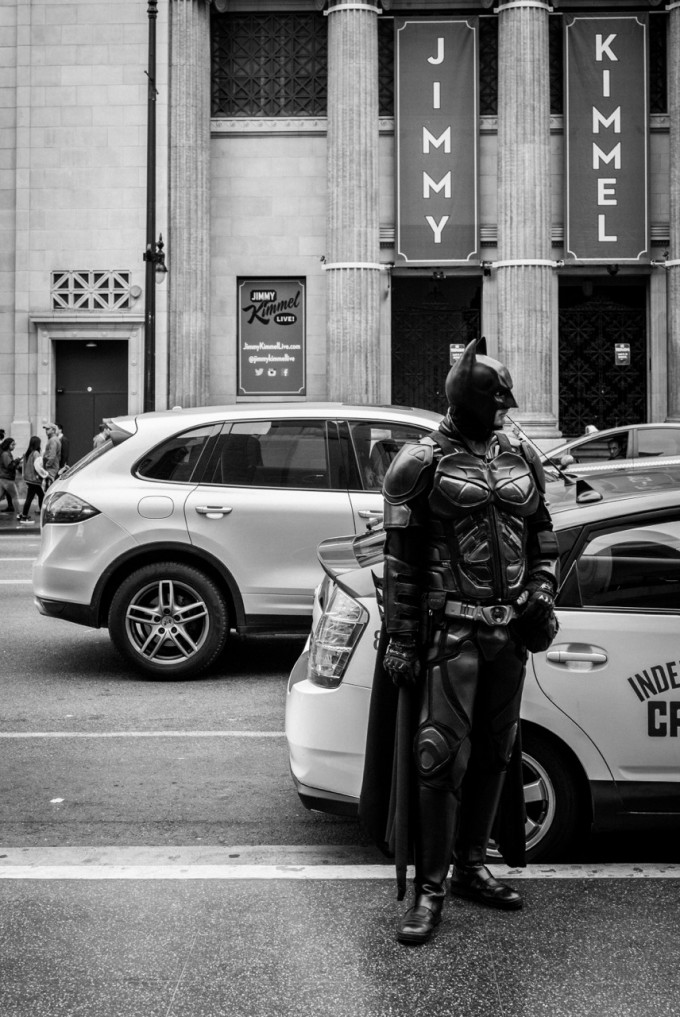 And so it was that people celebrated the day, paying tribute to the arts, each in their own way.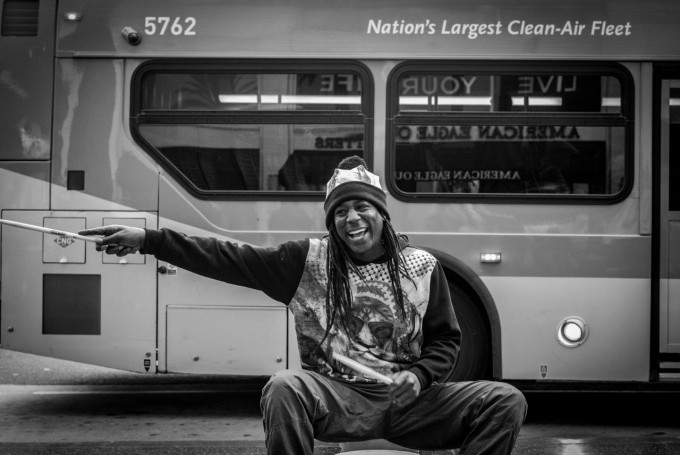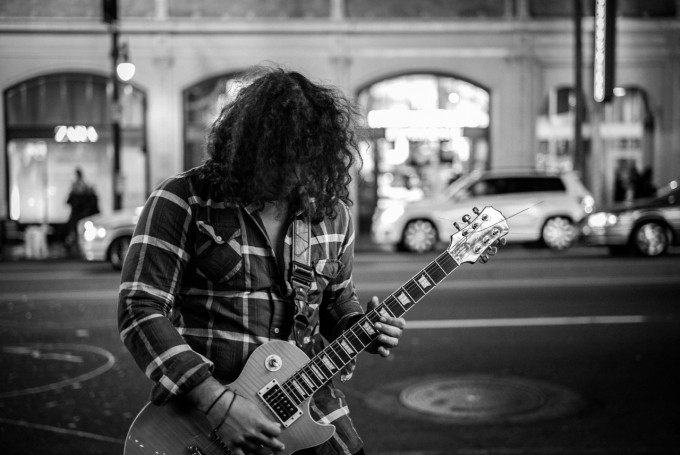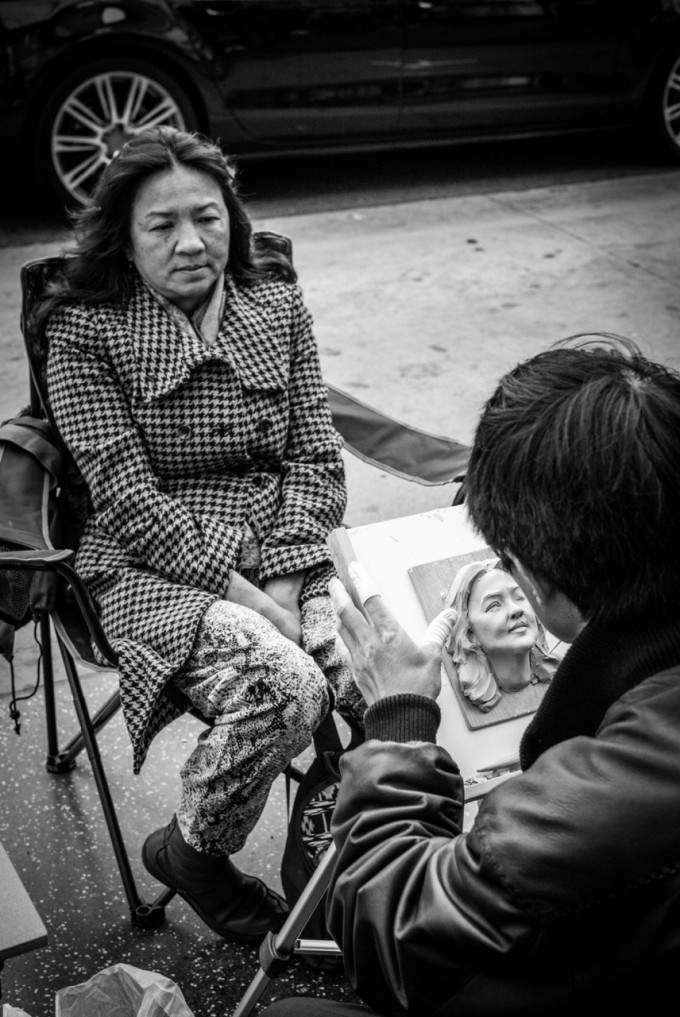 While people from all walks of life shared common distractions…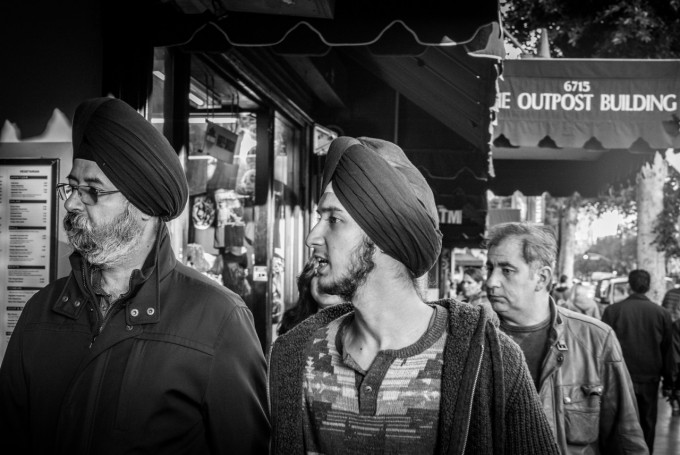 Because who doesn't like a slice of pie?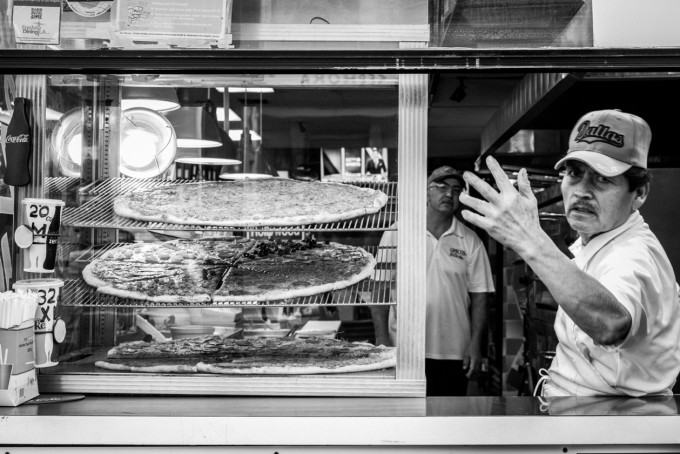 But in the end, after a long day amongst the stars (the ones embedded in the sidewalk), we found our true calling. In the midst of the glitz and glamour (not really), we learned that the lesson to take with us was, "Defend Democracy in Poland".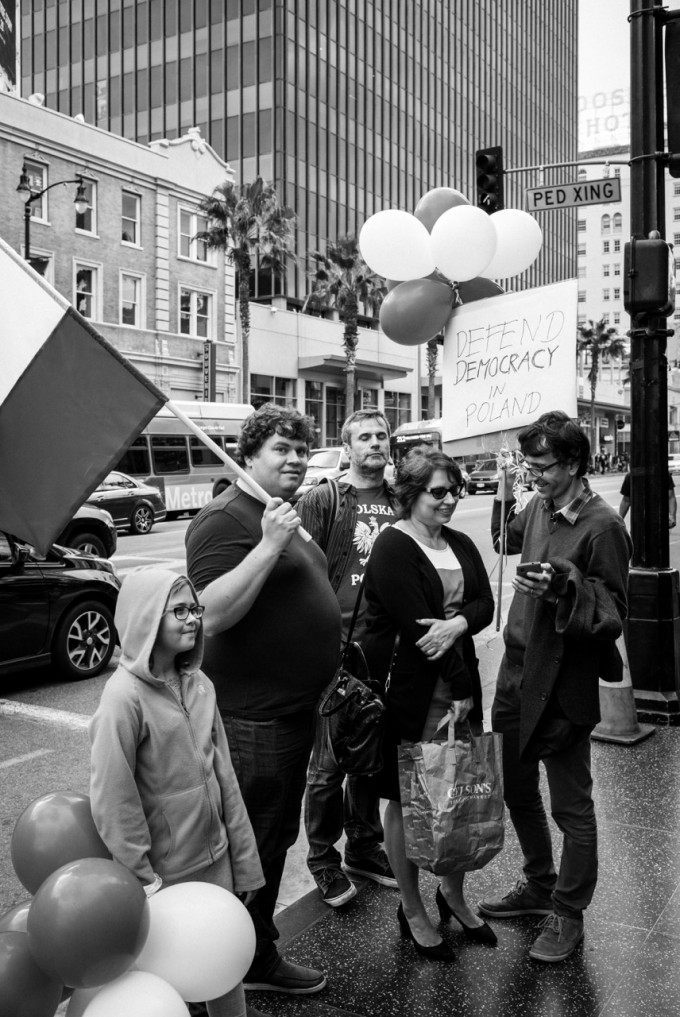 My name is Darwin Nercesian. I am an architectural, street, and travel photographer based in Los Angeles, CA. You can see more of my work at: www.dna-image.com