Crazy Comparison Part 2: Fuji X-M1, Leica M 240, Olympus E-M1 and Panasonic GX7
Woooooooo! It never fails, ever! Every time I have done a crazy comparison (and I have done many over the years) people get all kinds of bent out of shape. Anyone who knows me or this site will know I do these comparisons FOR FUN. They are real results, posted for all to see but these are cameras that are not even meant to be compared! The X-M1 is the budget Fuji. The GX7 is the top end Panasonic and the Leica..well, we all know what that is.
But it is fun sometimes to put underdogs in a race to see if they can get close to winning. It's a classic game really. Does anyone not remember the tortoise racing the rabbit in old Saturday Morning cartoons? So to all of you getting all bent out of shape and the Fuji owners feeling like they need to attack and defend, relax. All I am doing is showing real results from all cameras. I was motivated to do this because so many trash Micro 4.3 as a system when they have zero clue about what it is, what it does or the results that can indeed come from it. It's just as capable as APS-C as i have always said but in many ways MORE SO. Why? Because you will never miss a shot due to dodgy AF. You will have a solid well made machine that inspires you. You will have a selection of some of the best fast primes available. But a camera is a personal choice. We all have different likes, different passions and different opinions.
So as I showed in the 1st test, Micro 4/3 can hang with the big guys, and it appears I ruffled some Fuji feathers with my own opinions on the Fuji build and AF. I have been saying it since the X-Pro 1 launch and it still remains. The Fujis need work to be exceptional. I strongly feel Fuji is working on this and in 2014 we may see something special from them. Then when everyone upgrades and says "Wow, it is so much faster to focus and I never miss a shot"…well, then my honest comments on the current X bodies will prove to be true 🙂 It will happen. Watch and see.
When you own a camera system and are dedicated to it there is something that happens along the way. You forgive it for its shortcomings..you bond with it and you have no idea what other cameras can do because you shoot your camera. I do that with the Leica! I like shooting it so much that I forgive it for its off-color in some lighting, I forgive it for being $7000 and I forgive it for having a slow clunky EVF 🙂 Many feel the way I do about their Fuji or Olympus or Sony or Panasonic as I do about my Leica. But whatever we do, we should never lose track of WHY we use what we use. Because we love it, enjoy it and it makes us want to go out and photograph. Whatever that camera is for you it is the right one 🙂
In fact, we should not even worry about new cameras or new tech as long as we are happy with our current camera. But we live in a "Disposable Society" where we buy, sell, buy sell and buy and sell. Sites like mine do not help this either! Believe me, I am well aware.
At the same time, many of us love technology. We enjoy using new cameras, testing them, trying out new lenses. It brings us joy as it is apart of our passion. So in many ways it is perfectly fine because we only live once, might as well enjoy it while we can.
What I am getting at is that these comparisons are called "Crazy Comparisons' for a reason. Have fun with it and take it for what it is, a comparison of mismatched cameras. 🙂
I will always stand by my word though as I do not lie or make up nonsense for  the sake of it. I report my true feelings so if I say the Fuji bodies feel cheap to me, that is what I mean. If I say the Pansonic GX7 has a cheap feeling dial it is because I feel it does. If I say the Leica is overpriced it means I feel it is. None of this means camera A, B or C is crap. They are all fantastic in their own way.
In any case, enjoy the next set of comparisons which will include a high ISO test and another image shot at f/2 with each camera.
BTW, to those who say I hate Fuji, I do not. The fuji X100 and X100s are some of the best cameras you can get and the X100s focuses as a Fuji should. It is one that Fuji improved and they did a great job. They need to do this in a new X-Pro 2 and X-E2 and then we will be getting somewhere.
—
HIGH ISO TEST
For this test I am testing ISO as I ALWAYS have for the past 5 years, so those who want to complain about it I suggest you do not even look at the results. 
I test cameras in a real world way, always have, always will. I take a camera and use it as 99% of buyers would. I turn it on and use it. I do not set the metering to match another brand of camera, I use the cameras metering as is. ALL cameras have different ISO discrepancies. ALL of them. What is ISO 1600 on one camera is not really 1600 on another. Just how it is. But when I use say a GX7 I am not trying to set it to meter like a Sony RX1. No, I use it as it is. So this test will be done with each camera metering how  they meter at any given ISO so you see WHAT YOU WILL GET from said camera. Real world. 
So each camera was set to ISO 3200 for this test as that is as high as most of us ever will go and many will not even touch that high of an ISO these days. But for the sake of testing, ISO 3200 sounds good.
With all of that out-of-the-way, let us take a look at three cameras with three different sensor sizes and what to expect from ISO 3200 with each one in a normally lit home environment. Testing high ISO with studio lights is ridiculous. Who shoots high ISO in a studio light environment? No one. Again, real world because with less light we see the true ISO performance when we will really be using high ISO. 
YOU MUST CLICK THEM FOR FULL SIZE and The Olympus E-M1 was delivered just as I was setting up this test so I included it in this ISO test!
Leica M 240 ISO 3200 – f/8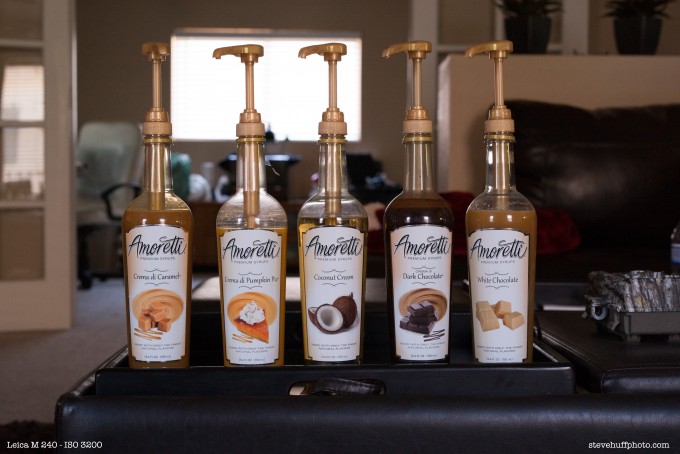 –
Fuji X-M1 ISO 3200 – f/8
–
Panasonic GX7 ISO 3200 – f/8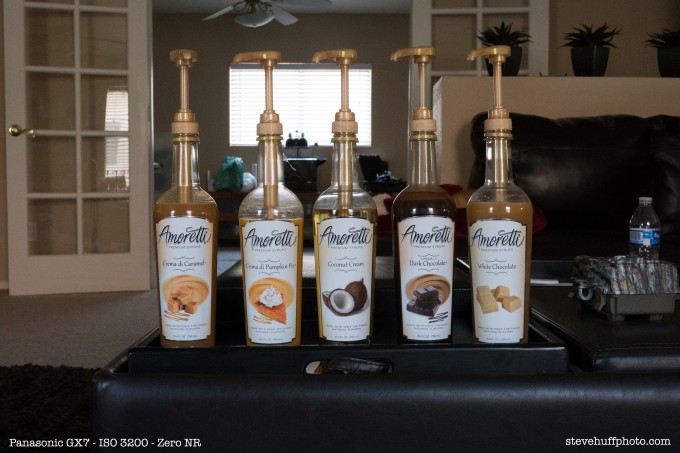 –
and the Olympus E-M1 which was delivered just as I was setting up this test! – ISO 3200 – f/8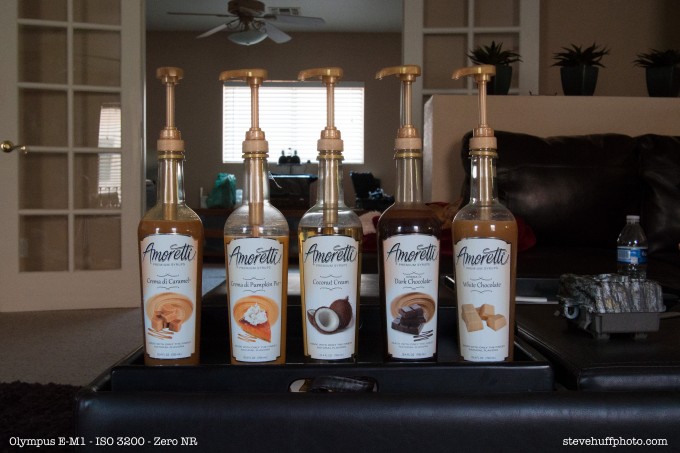 –
100% crops to make it easier

The CLEAR winner at ISO 3200 is the Leica – richness, color, noise..all beats the other three. The Fuji is next in line with a sharp image (all were shot at f/8 on a tripod) and some noise where the Micro 4/3 are still looking good IMO and up there with many APS-C cameras. In print or web size, you would not even see the noise and this is at 3200! Even so, the Leica is VERY far ahead here IMO, as it should be for that kind of premium 🙂
One more image from RAW test (Olympus E-M1 was not in my hands for this one)
Leica M 240 – 50 Summilux at f/2 – MUST click it to see larger/full size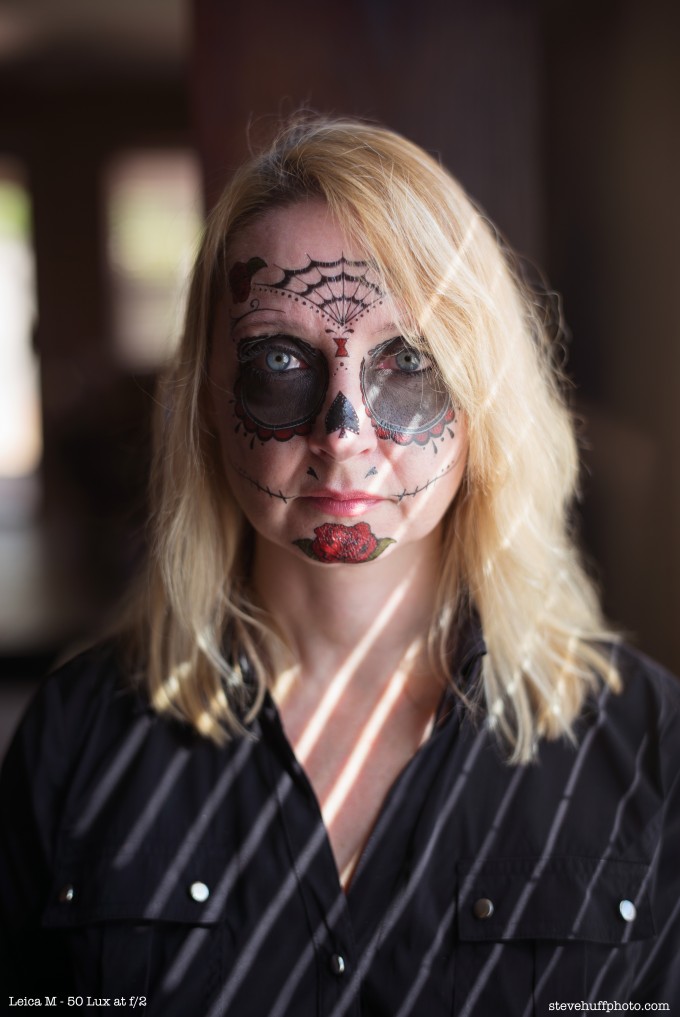 –
Fuji X-M1 – Zeiss Touit 32 1.8 at f/2 – MUST click it to see larger size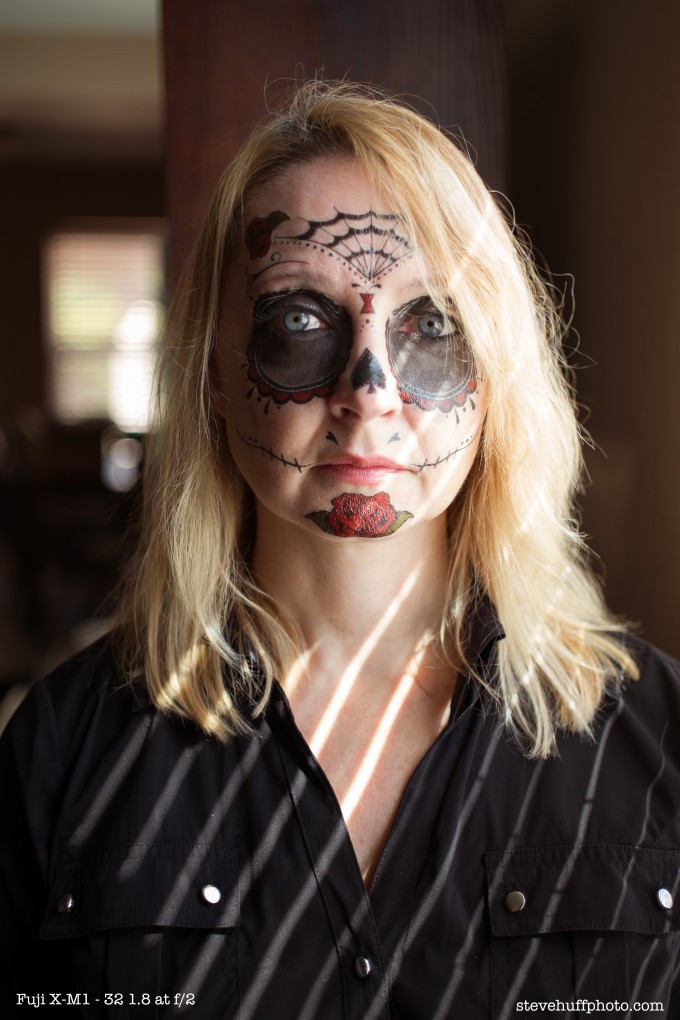 –
GX7 – Nokton 25 at f/2 – from RAW – resized – MUST click it to see it correctly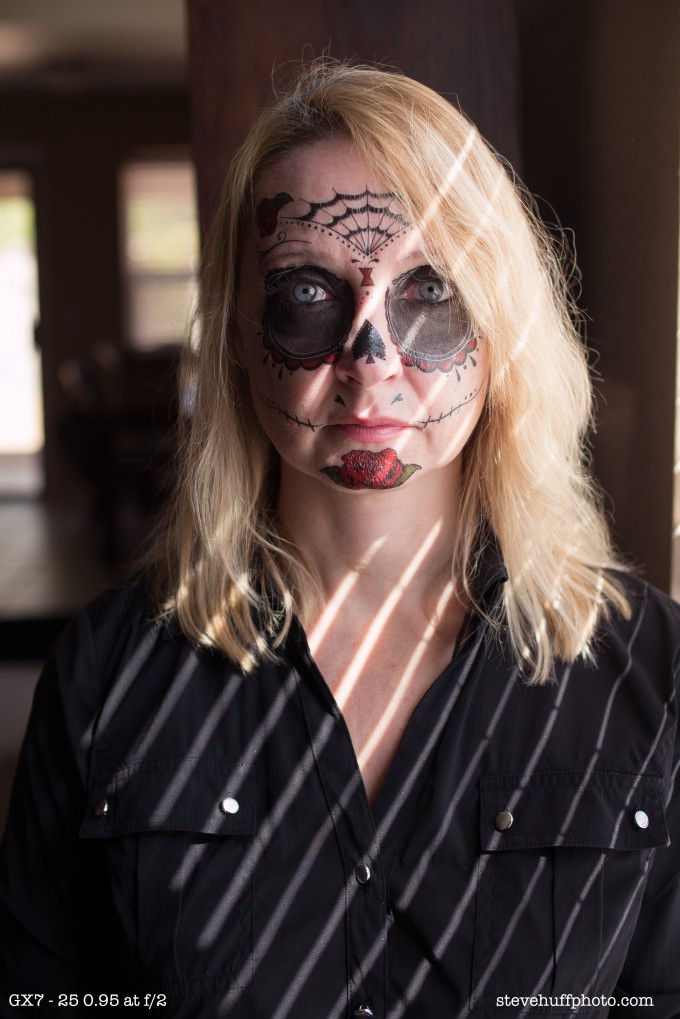 –
So there you go. You can take a look at the samples and see for yourself. They are all good at producing lovely looking files. 🙂 Me, I prefer the GX7 and M 240 as I find the Fuji to be off color and not as good looking of a file. If this were taken in Studio light, the Fuji would have shined. But in natural light, the other two, to me, do a better job.
Steve
I will leave you with one from the GX7 and 25 0.95 wide open and up at the closest focus distance. Some funky color PP here as well 🙂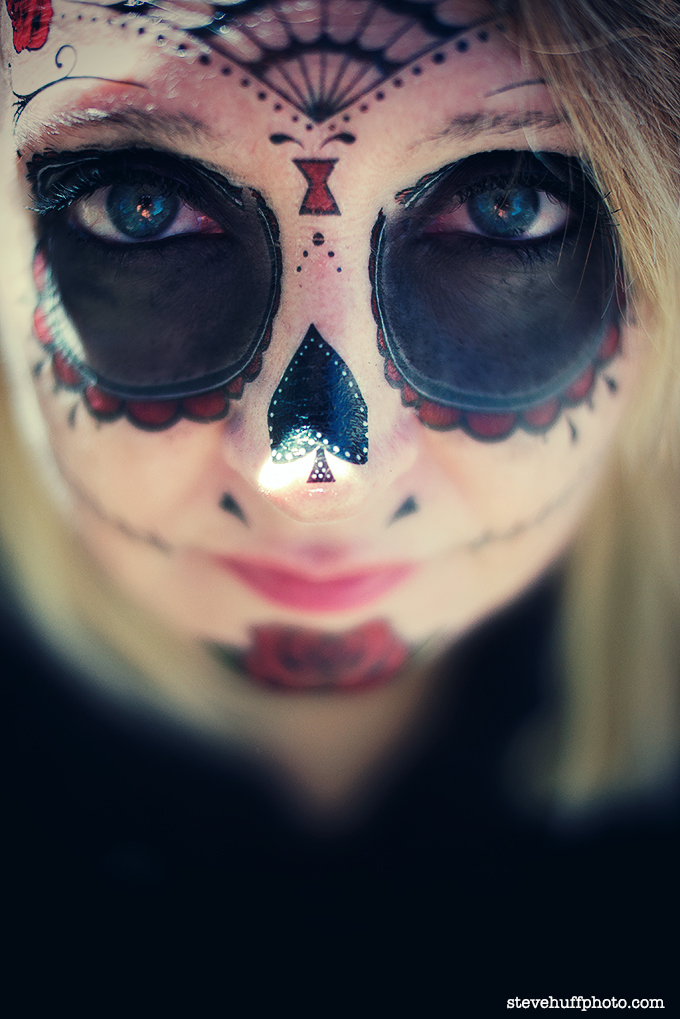 HELP ME TO KEEP THIS SITE GOING AND GROWING!! IT'S EASY TO HELP OUT & I CAN USE ALL THE HELP I CAN GET!
PLEASE Remember, anytime you follow my links here and buy from B&H or AMAZON,
 this helps to keep my site going. If it was not for these links, there would be no way to fund this site (and the cost these days to keep it going is pretty damn high), so I thank you in advance if you visit these links. I thank you more if you make a purchase! I have nifty search bars at the upper right of each page so you easily search for something at either store! I currently spend 10-14 hours a day working on this site and the only way that I can pay for it is with your help, so thank you! Currently my traffic has been increasing but my funds to pay for the site has been decreasing, so any help would be GREATLY appreciated!
Even if  you buy baby food, napkins or toothpicks at Amazon it helps this site, and you do not pay anything extra by using the links here. Again, you pay nothing extra by using my links, it is just a way to help support this site, so again, I thank you in advance 

 More info is here on how you can help! If you enjoyed this article/review, feel free to leave a comment at the bottom of this page and also be sure to join me on twitter, my facebook fan page and now GOOGLE +