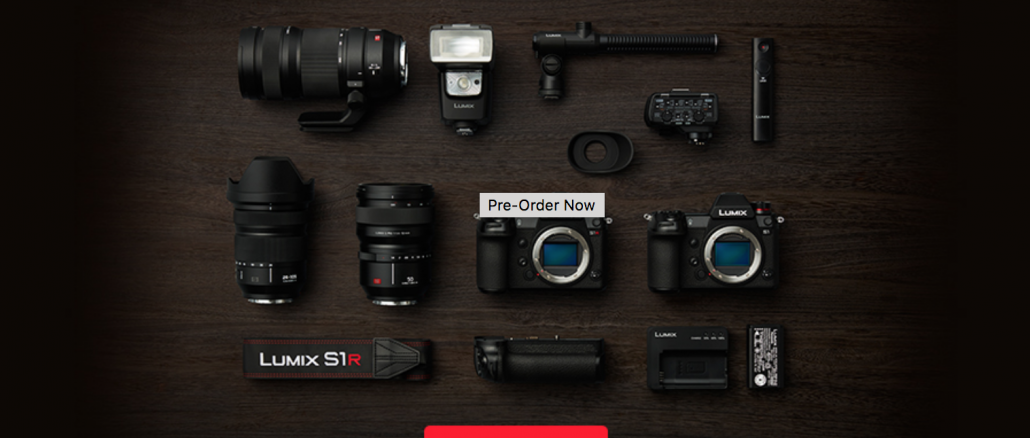 The Panasonic S1 and S1R. Seriously HOT Cameras.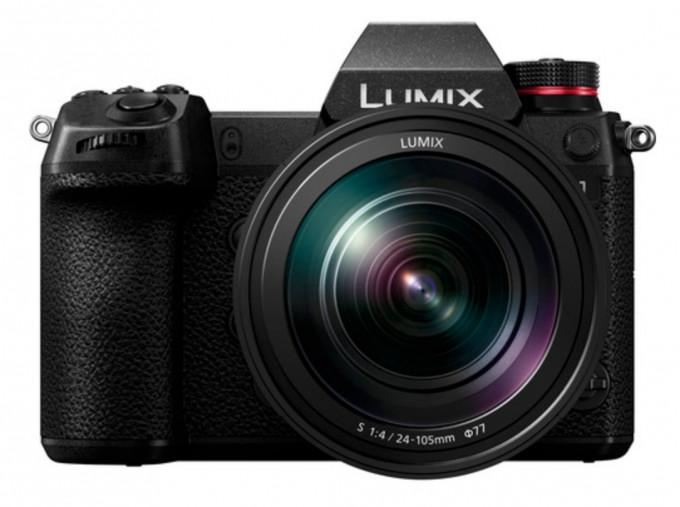 I get the feeling that the Panasonic S1 and S1R may be the most anticipated camera of 2019. Sure, the Nikon, Canon and Sony's are out there but this one is different in my opinion as it offers almost everything I personally love in a camera and uses a mount near and dear to my heart. Maybe it is my own emotion but I am liking what I am seeing here in the new S1 and S1R cameras. Mostly the $2499 24 Megapixel S1.
It's made by Panasonic and they have partnered with Leica (and Sigma for glass) to create a full frame hot rod that has some of the flavor of one of my favorite cameras ever, the Leica SL (See my extensive SL review HERE).
Using the Leica L mount, this new Panasonic S1 and S1R offer a few things that stand out. For starters, a great looking rugged body. The EVF will be the best on the market, surpassing the previous best which was, yep, in the Leica SL. Panasonic has always been very video centric with their cameras and the S1 and S1R seem to keep that tradition going though these are not full out, all out video machines. With 4K 60/30/24 options and 10 bit internal (some options there as well) it seems that this camera will be at home for photos and for video.
This camera puts off a great vibe and seems to be the next evolution of Panasonic. After this, I am not sure they will keep focusing so much energy on Micro 4/3 but rather creating new bodies within this line. That's my prediction. Not saying they will abandon M 4/3, as they will not, but look for their focus to shift to these bodies and future bodies with full frame. 
Super Size. 
I will say right now that the Leica SL, which is the Leica L mount flagship and still going strong four years after its launch, is an amazing camera but the native lenses made for it, while beautiful and some of the best quality lenses I have ever used, are well..HUGE! It seems Panasonic has been able to make similar focal lengths here (24-105 f/4, 50 1.4 and even a 70-200) while keeping the size down (when compared to those SL lenses). See my Leica SL 50 1.4 Lens review HERE. See my Leica SL 90-280 Review HERE. Yes, these lenses can be used on the S1 and S1r!
But I expect some great glass to come from Panasonic, Sigma and Leica in the future.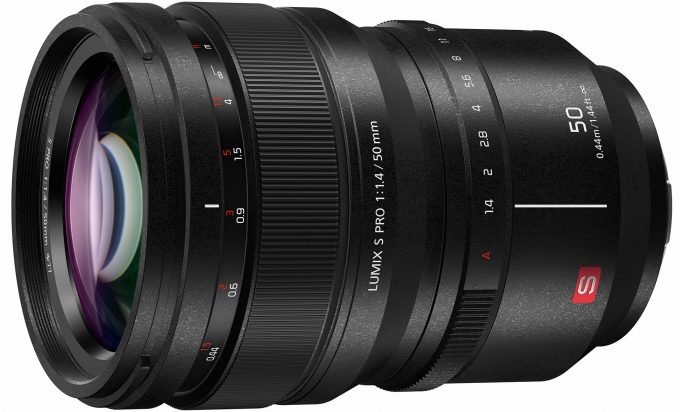 Specs of the S1 and S1R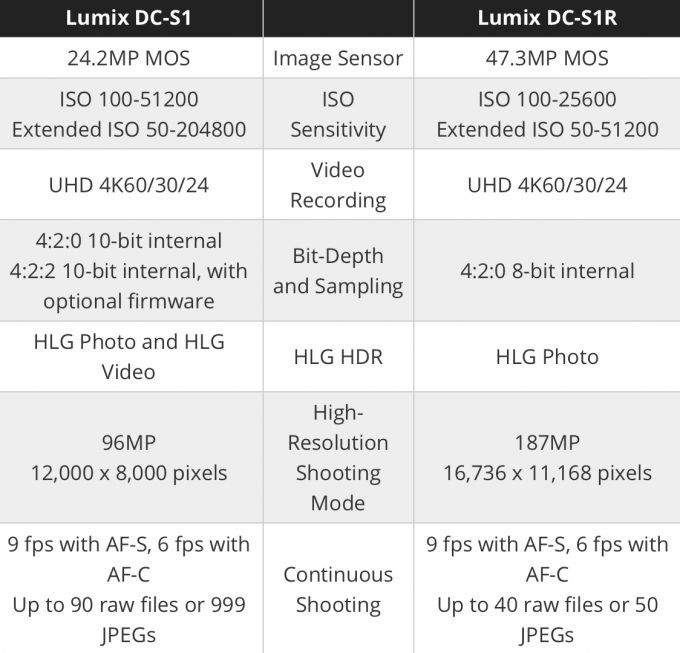 Versatile
Right out of the gate the S1 and S1R will be able to use Leica SL and T lenses. It will be able to mount Leica M mount glass from a variety of manufacturers via the M mount to TL adapter and if it is as awesome as using the SL with M glass, some of you will be in for a treat.
Sigma will also be making lenses for this system which also means those of you who own an SL can mount those, and these new Panasonic lenses to your SL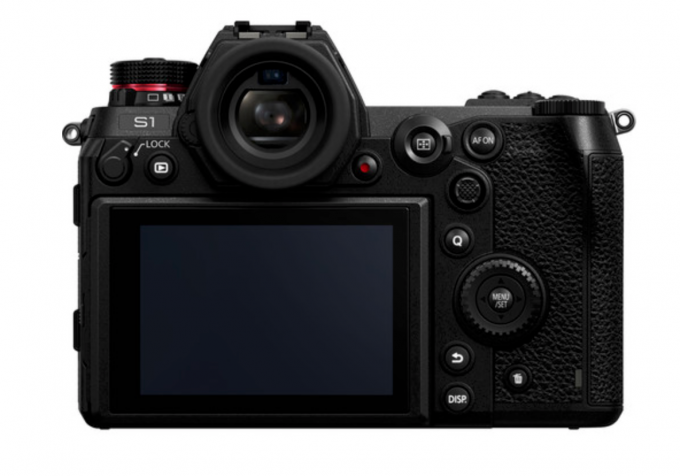 Full frame for me is and always has been the best format. It's smaller than medium format (which is a more slow going kind of shooting) yet larger than APS-C and Micro 4/3, and we all know that the smaller we go with the sensor this means more noise creeps in and we get even less Dynamic Range. Today full frame has matured to where cameras like the Sony A7 series, A9 series, Canon EOS-R and Nikon Z are all fantastic and deliver amazing image quality in almost any situation.
If I can be honest…
This has made reviewing cameras a tad boring for me as I feel ALL cameras are great, and we can nitpick all we like for drama and views but at the end of the day all cameras released today at these levels are better than 99% of US.
If we can not get great shots or video from these tools today, that is on us, not the camera. ; ) Today we should pick a camera that speaks to our heart and soul, one that we can bond with and appreciate. A camera that is special to us for one reason or another. For me, that would still be Leica and I have considered going back to my roots here on this site and my YouTube, and only reviewing Leica (or Leica related) gear and using Leica gear. I may do this by the end of this year, as Leica is what gets my blood pumping and that means that this Panasonic is also getting my blood pumping. It does use the Leica mount and this to me is awesome.
S1 or S1R?
The Panasonic S1 is the one I would go for as it hits the 24MP Sweet Spot, and seems to have the capability for better video quality. It's over $1100 more for the R and all we are getting is megapixels going from 24 to 47. Me, I will take 24 MP over 47 any day as I feel less MP on a large sensor will give better performance in some ways over more MP on that same sensor. Also, I can print a 20X40 with 24 MP and it will look beautiful.
At $2497 for the S1, this comes in at $500 less than the new Olympus EM1X (which I have in hand) and only $500 more than the Sony A7III (I would take this over a Sony A7III).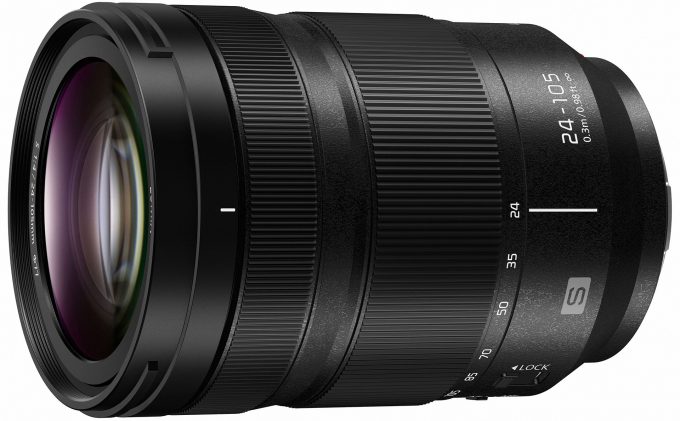 I have not yet tested the S1 but I am excited about it, and these days this is hard to do (get me excited about a camera). As I said, one of my all time fave top 2 cameras is the Leica SL (top is the Leica M, any version) and this is sort of modeled after it but without it's all out build (The SL is SPECIAL in build and feel, until you shoot with one you may not understand), simple menus and feel. Even so, Panasonic took some cues from the SL and for most this will be a preferred camera as it has traditional controls.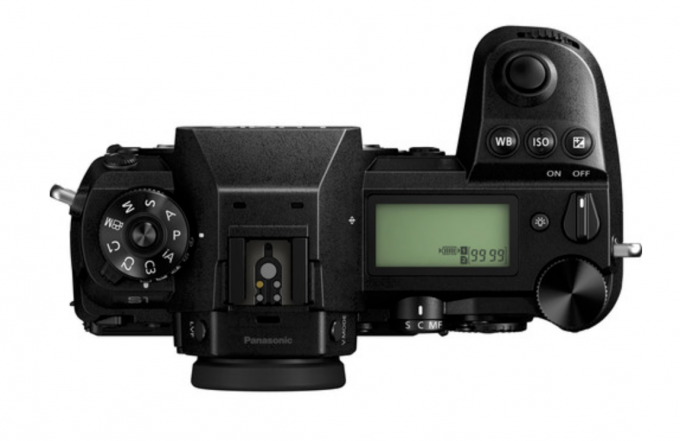 Herky Jerky and other stuff. 
Yep, 5 Axis is here and rated to 5.5 stops. Amazing. Low light AF as low as -6 EV. Amazing again. While the AF is contrast based only it does use Panasonic's DFD system which is pretty fast and locks focus in as little as 0.8 seconds. Slow motion up to 180 FPS at full HD which is 6X slow motion. 4K 60 is here but the camera will crop to APS-C size when shooting in this mode. There is a limit to recording at 29 min and 59 seconds.
This camera is being portrayed as a mainly STILLS camera with video capabilities but my guess is Panasonic will release a "gh5" version soon that focuses more on video.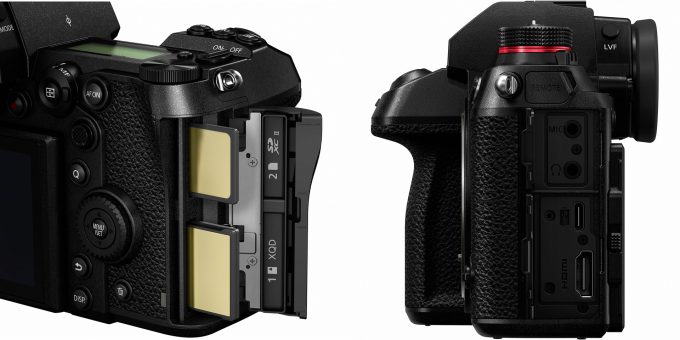 The camera is weather sealed, built to a rugged standard, offers TWO card slots and get this, has an SD and QXD slot! The 5.76 Million Dot EVF will be GORGEOUS and also uses USB-C.
This camera seems to tick many of the right boxes, and Panasonic makes quality cameras with fantastic image quality. Yep, this will be a hit for Panasonic, make no mistake.
Me, I have missed my Leica SL (again) ever since letting it go many months ago. This is a camera I will be taking a serious look at.
NOW Available to Pre Order!