Twenty Four Hours with the Leica Q
by Andrew Gemmell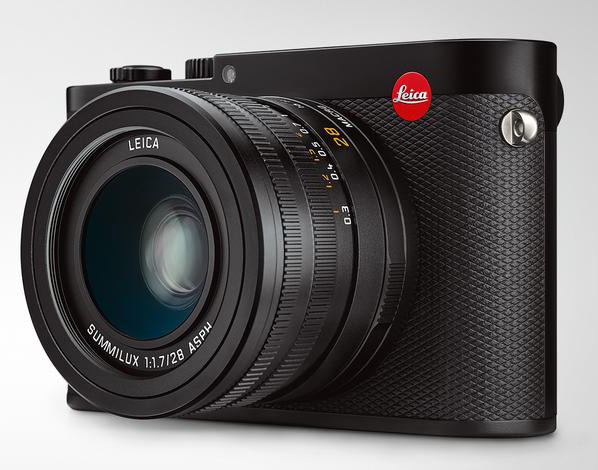 I've been thinking of buying a digital camera suitable for street photography recently. I've been using film for the past 2 years and it does grow a bit tiresome after a while and sometimes it's just nice to be able to shoot, adjust on the run and keep going knowing you won't be up for film processing costs!
I was fortunate enough to be offered a Leica Q to borrow for a day. The owner had a window open so I grabbed the opportunity to see what the hype was about. The first thing I noticed, even though it's not a rangefinder it was very Leica like with intuitive and simple controls. This camera really does make the process simple. Limited menu's and certainly less controls than most other options in this class.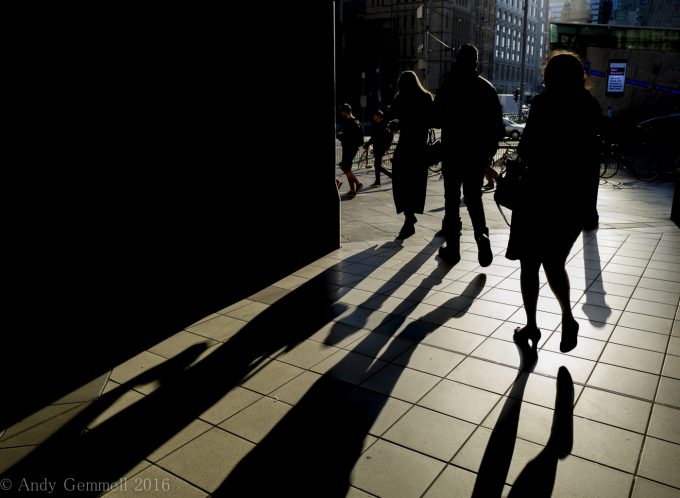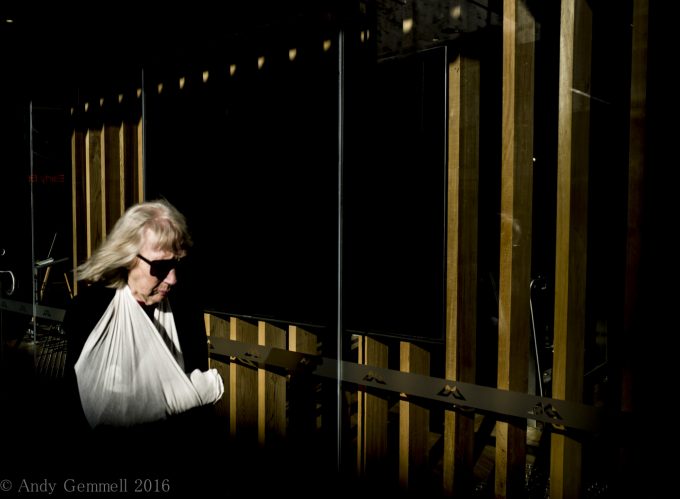 Control – ideally as photographers if we can control our shutter, aperture, ISO and focusing it's really all we need. The Q lets you do this very easily for the first three of those and as for focus the AF was fast and hit the spot 9 out of 10 times. Granted I didn't use this camera during the evening so couldn't comment on performance in very low light. Having used the Monochrom in the past it was like using a rangefinder, minus the rangefinder!
Features – the macro I tried a couple of times and I could see it being a feature you could call on from time to time. The frame selector down to 35mm and then 50mm was easy to apply on the run and personally I could see myself using the 35mm though rarely the 50mm.
Lens – Can't complain here. This lens is superb and at 28mm is ideal for street photography and to an extent broader documentary photography. I usually prefer 50mm as a focal length. I did find this lens does force you to move closer to your subject and with that think about that challenge more as you walk through the streets. In that respect I genuinely think it could really help people, like me, to bring yourself into the moment more than I have in the past. If I'm learning then that's a good thing.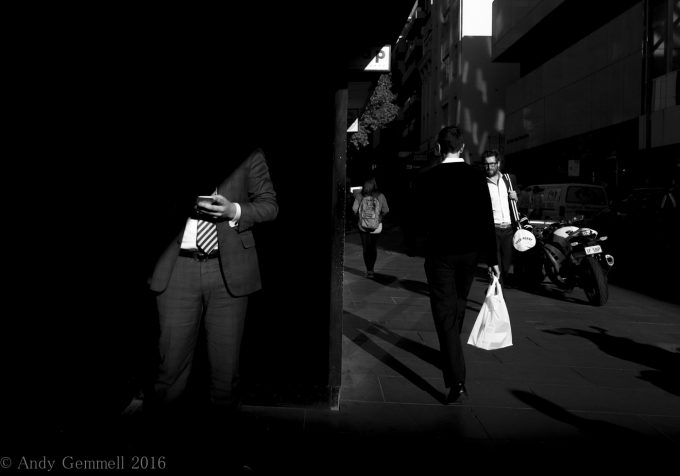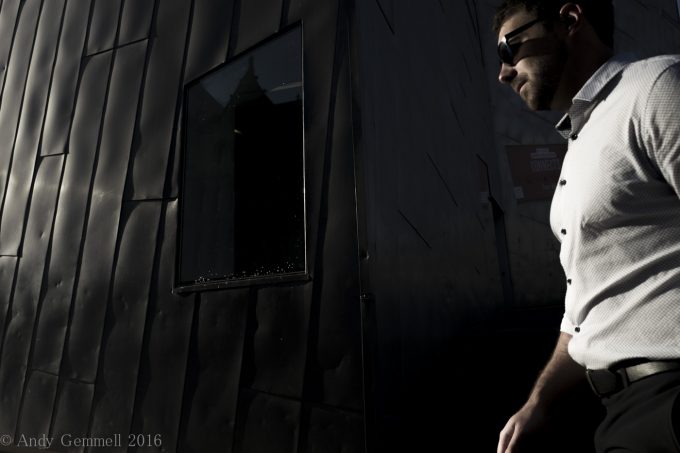 Conclusion
All in all it's a very nice camera. I've used the Leica Monochrom, the original Fuji x100, the original Olympus EM5 and on pure specs, simplicity and suitability for street this would be no.2 for me behind the original Monochrom (Though even I admit that is an apples vs oranges comparison)! It's now "getting on" in this fast paced world, so will be very interesting to see what Leica do next with the Q. I can't comment on the x100T (improved alot from the x100 from all reports), Ricoh GR or RX1R as direct competitors and no doubt they'd all have there own strengths and weaknesses.
All images in this post were shot with the Leica Q.
Thanks Steve and Brandon for continuing to run a great photographic reference site.
Regards
Andy
Buy the Leica Q at Ken Hansen (khpny19@aol.com), PopFlash, B&H Photo or Amazon