Three from Me
by David Jones
Hi,
The Gent covering his face was a street shot taken in a Sheffield cafe in UK. He sat next to me and my family, ordered soup and sat with his head in his hands until his order arrived. It was taken with a Fuji XT1 35mm 1.4 lens. To me its a shot that makes me pleased that I always carry a camera.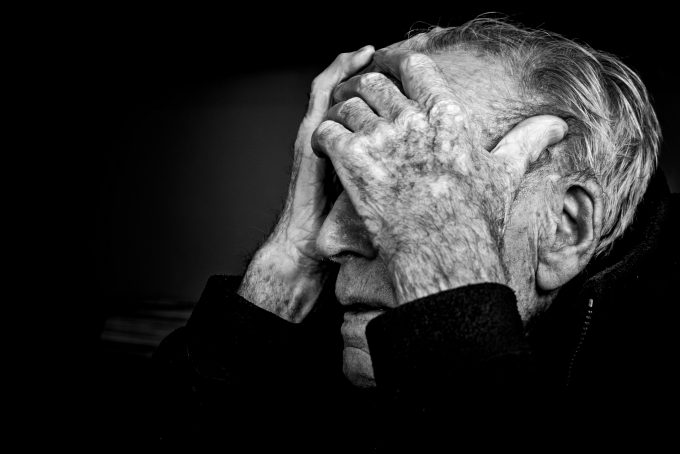 –
The shot of the man and baby was taken As I was testing light for another shot I was about to take for a personal project I had been working on. The project was called intimate-inanimate and centered upon individuals and their most personal single possession. This shot was just taken as he held his child whilst I set the lighting. It was taken on Canon 5d mk3 and 85mm 1.8.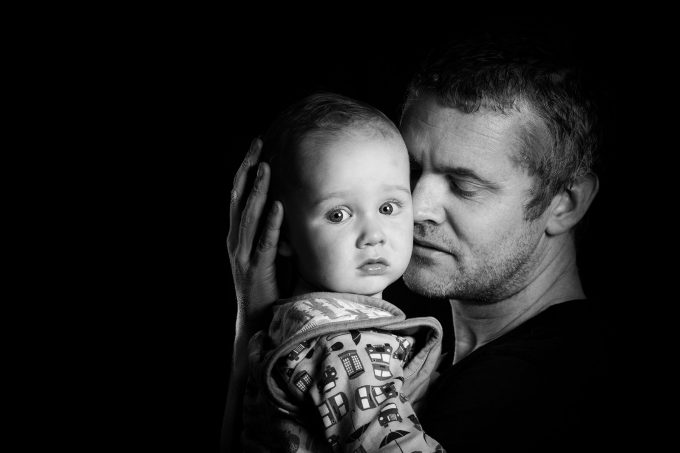 –
The landscape was also taken on a 5d mk3 and was shot In Fleetwood Uk. I was shooting a local press story but the subject was running late so I took my camera for a walk on a nearby beach and found this scene, another reason to always have a camera handy and to look for scenes and subjects you may not be originally looking for.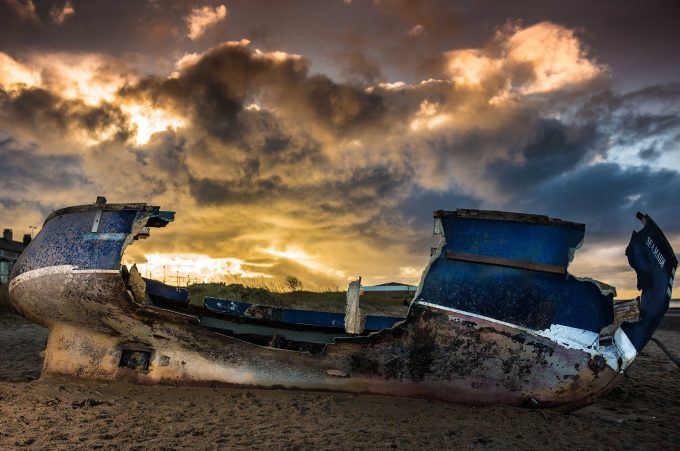 Dave