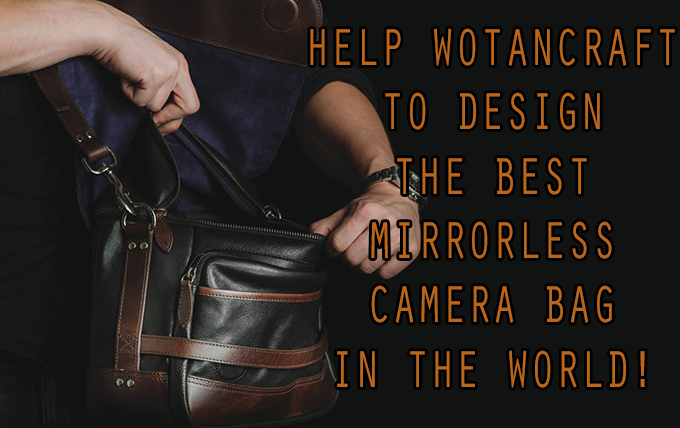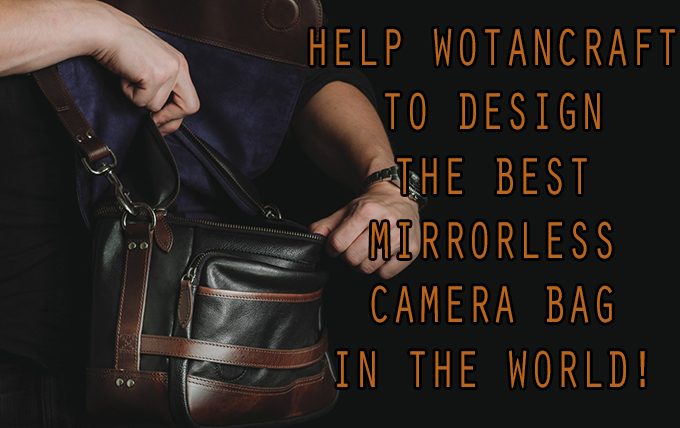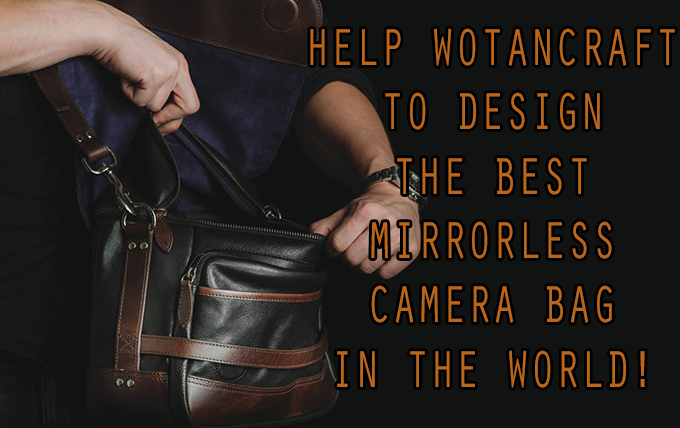 Wotancraft wants YOUR HELP to design the best Leather Mirrorless Camera bag in the world!
By Steve Huff
OK guys, how cool is this? Wotancraft approached me and asked if I would want to help them design and create their next gen RYKER bag, and they want to make the BEST leather mirroless camera bag in the world, but they want input and feedback from REAL WORLD users who use these bags on a daily basis, both ME and YOU, the everyday photo enthusiast.
MANY here own a Ryker, and for me, it remains my #1 goto bag even when others come and go. But Wotancraft want to make it even better. The ultimate.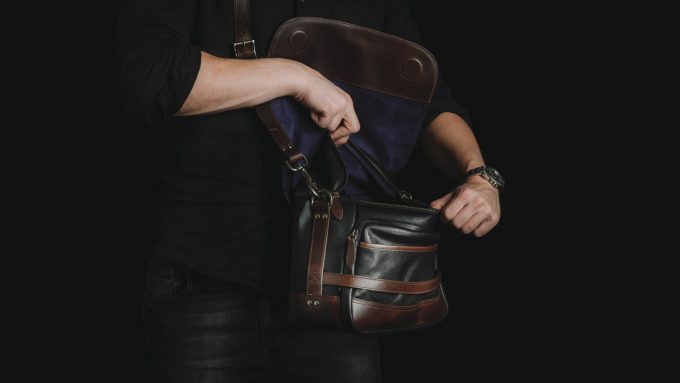 The next gen Ryker is going to be amazing with all of the help from YOU, I just know it. Wotancraft makes UBER high quality bags, and ate above the norm when it comes to leather quality, feel, function, comfort and design. All hand made with the attention to detail and quality.
From the Wotancraft  designer Albert Yuan "I want to create something breathtakingly beautiful, with simple but thoroughly thought out functionality. It will be something that people deeply love and appreciate, and I will not hold back for this to be achieved."
But this is so so cool guys!
*Wotancraft has told me that In 2016, they are preparing to take things to another level… they want to greatly improve the Ryker design, to make it the "BEST LEATHER CAMERA BAG IN THE WORLD"*
*They told me that they have chosen this website, Steve Huff Photo, to be their ONLY source of inspiration. They welcome any comments from Steve Huff Photos community, THAT MEANS YOU!*
*They also said that "it will not be cheaper than the current Ryker"*
Take a look at my video below, THEN leave a comment here to let me and Wotancraft know WHAT YOU WANT TO SEE in their next premium next gen Ryker bag! Me, Id like to see 2-3 things added and maybe the strap changed but I will make a post about my thoughts soon, but first, I'd love to hear your thoughts on what Wotancraft can do to make this new bag even better.
My video announcing this awesome collaboration between STEVEHUFFPHOTO and Wotancraft and YOU!
So let's get to it, and let's leave our comments below as to what we want to see in the new Ryker! Wotancraft is not going to start on it until they get feedback from all of us, so let's give it to  them! THANK YOU ALL! You can see more on the original Ryker at
Wotancraft HERE.
Steve
Leave your comments below!!