Bag Giveaway Daily Inspiration #7
by Bernd Reinhardt
(From Steve: This is entry #7 of #30 for the big bag giveaway! Entries are no closed for this as we have all 30 needed. After all 30 are posted, the readers here will vote for their faves and the top 7 of 30 will win a great bag from great companies like HOLD FAST GEAR, TENBA, WOTANCRAFT, ONA and more!)
Hi Steve,
I have been a longtime reader of your blog. I am a cinematographer by profession and I take stills in my spare time. I exhibit here and there.
I have been shooting Leicas since 2005 when I bought a Leica MP and a 35mm lens. I used to shoot almost exclusively black and white back then. The release of the M8 really changed my photography and turned me into a color photographer. I exhibited my color photographs in several group and solo shows, and I completely stopped shooting black and white for many years. When Leica released the original MM, I got a chance to try out a demo for a week and it brought me back to seeing and photographing in black and white.
I had been in a little bit of a funk with my photography at that point, so I dug out my MP and set myself a goal of shooting at least one roll of black and white film per week. I am the father of two children, so since I don't have much time to photograph by myself, I make them my subject matter during our adventures together. Last year, after the release of the second generation Leica MM, I finally bought a used demo MM1, which I shoot alongside my M9 and film cameras.
I took this photograph on an annual road trip with my friend Tom Munroe. We stopped at this old gas station along Old Route 66 in the Mojave desert. The sun had set and I took this photograph with a 50mm summilux aspherical wide open at 1.4 with the shutter set to 1/45s on Fuji Neopan 400.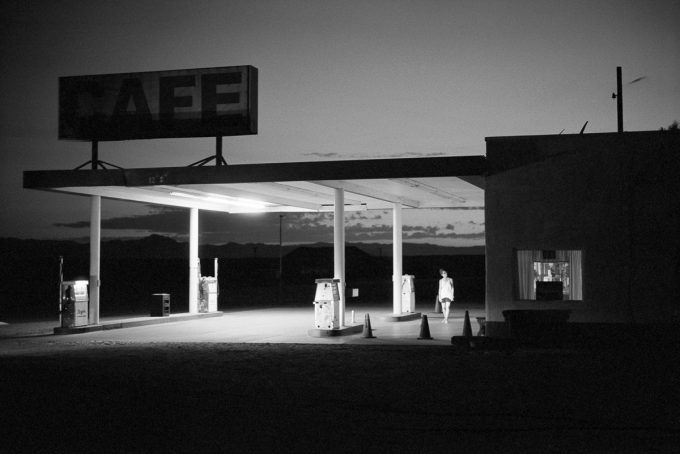 –
On our walk home from the park, my son found a spiderweb and he is showing it off to his sister. I quickly took this shot with an old 35mm summicron V.4 on the Leica M Monochrom.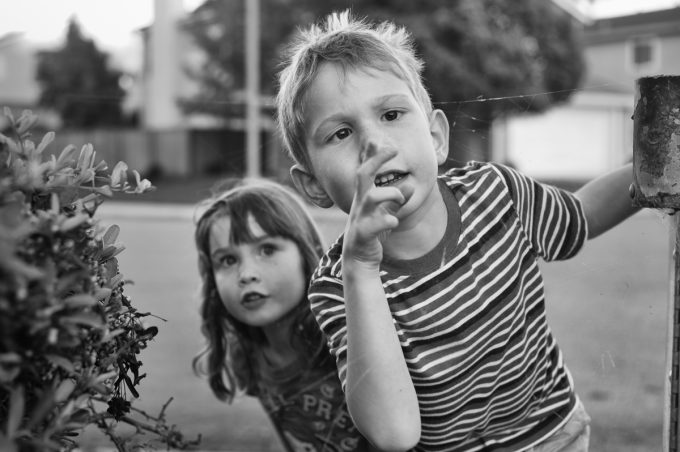 –
I took this shot with Leica MM and the 50mm Noctilux f1. The Noctilux is a difficult lens to use since it draws attention to its drawing, but I feel it is very appropriate in this instance. We were at a campground and our camp neighbors gave my kids these styrofoam airplanes. I took some pictures of them playing and when the wing broke off my daughter's airplane and she is sitting there pondering the situation while my son's plane is in full flight, I knew I had captured my shot.