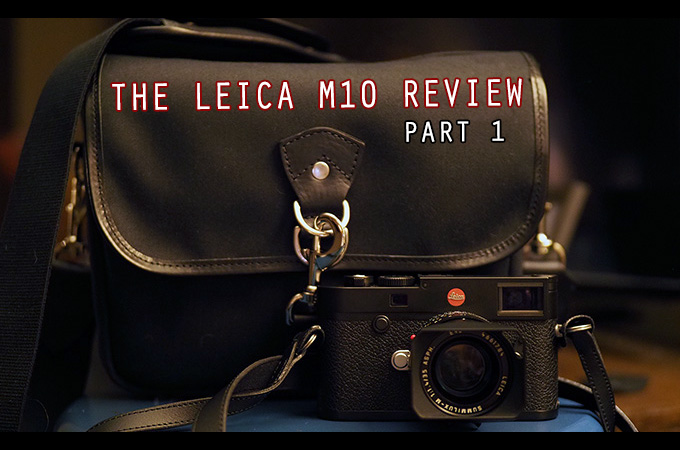 The new Leica M10 is Here! My Review in Photos and Video. 
By Steve Huff
FIRST TAKE A LOOK AT MY DETAILED VIDEO THAT GOES OVER THE NEW M10 IN DETAIL! EVERYTHING YOU NEED TO KNOW IS HERE 😉 
---
Just. Wow. I can not believe this day has come! To me, time has just flown by too quickly. It seems like yesterday when I was waiting at my door and living in Southern Illinois for the UPS man to deliver my long awaited Leica M8. YES, this is a review of the brand spanking new Leica M10 but first I want to talk about what led me to this review, and my history with the digital Leica M as I have been here from the start and even before (with an M7 and MP)…
The 1st Digital Leica M, the M8. Leica has come a long way with the digital M but then again, much has stayed the same.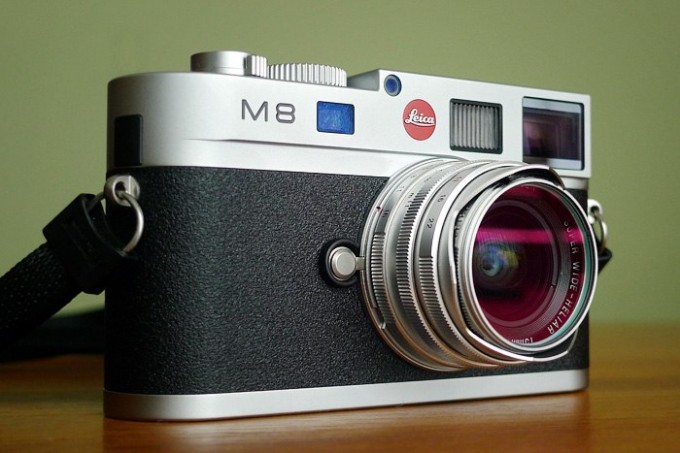 The M8 brings back great memories of a time in my life when my son was young, we had so much fun every single day and my Leica M8 was with me every day.
My passion was so high, and my love for the Leica brand at that time was so intense that M8 could have done no wrong in my eyes. Even with its many flaws back then, I loved, adored and used that camera to death. In fact, the M8 is the camera responsible for starting this very website when it was in its 1st version at another domain! It inspired me so much I wanted to review it, and there were maybe 1-2 reviews of it online (before the big camera review blog boom).  That M8….it was a beauty to me even with its cropped sensor and purple issues (to those with the M8 you know what I mean, lol). Sadly when I switched domains from an old Apple iWeb sit to this one, my M8 review was lost. But it was an amazing camera at the time…for ITS time.
The M8 and 50 Summilux Asph. The M8 had a way of really making some striking imagery. OF COURSE this was processed in Photoshop a tad 😉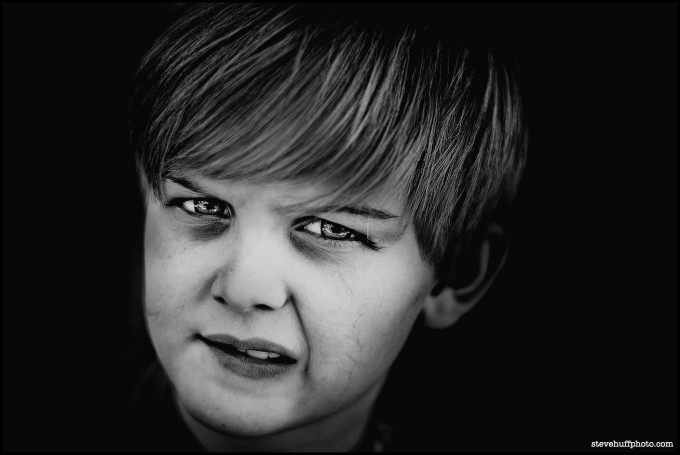 It's a fact! That M8 could shoot as high as ISO 320 with minimal noise! Try to shoot at iso 640 and look out, noise city. It hosed up at times, froze up and also my rangefinder went out of whack 3 times in a year. But I still loved it as for me, it created images that at the time, no other camera could match. Remember folks back when the M8 was announced on September 14th 2006 we were living in a DSLR world. Canon and Nikon ruled the day and mirrorless was just starting to be born. The M8 provided those who valued build, design, simplicity, small size and a crisp Leica look to their photos from using the beautifully compact Leica M lenses.
But alas, 3 years later and the M8 was getting old we wanted more!
The BIG One. The Arrival of the Leica M9 on 09/09/09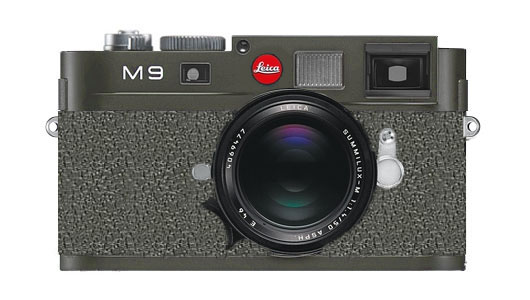 M fans wanted the full frame digital M and everyone said "It's not possible" but our dreams came true and in September of 2009, 3 years later, when the Leica M9 was announced. It finally arrived! The full frame Leica M9 digital…The hype was there and the hype was real. This was a historic moment for Leica as they were bringing in the worlds first full frame rangefinder and guess what? Also the worlds first full frame mirrorless camera. Yep, the M9 and all M's are mirrorless, so the M9 was indeed the world's 1st full frame Mirrorless camera.
But issues also came with the M9. We soon found out that some lenses, like wide angle lenses would have issues on the full frame Rangefinder but even so, it sold like hotcakes for Leica and they could not keep it in stock. Lenses were selling like mad and the used market for some lenses….well, they were selling for more than they would new. Leica had a goldmine with the M9. To many, the M9 is still the preferred Leica digital M. For me, I shot some killer images with that camera and took it with me on the SEAL Tour through Europe in what became one of the great memories of my life. That camera and the Noctilux, at the time, was the Holy Grail for me. My M9 review, called "My Big Bad Ass Leica M9 Review" was written and I then went on to write so much about that camera my site was being known as a Leica camera blog. See my old M9 review HERE. 
Shot with the Leica M9 in Paris during a live performance (not staged) – The cover for Seal's "Soul 2" CD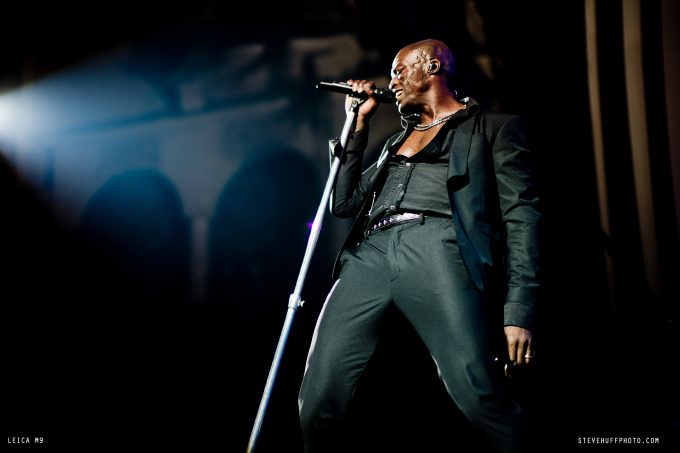 But as always, new tech comes in and camera companies start feeling the squeeze from consumers and the masses. Video was making its way to cameras of all shapes and sizes, mirrorless was here in the form of Micro 4/3, APS-C and Full Frame and it was getting hot, and live view was something that almost all modern day cameras had. Leica decided that the next modern day M would feature new modern tech. It was to be the M of the modern day and therefore a new naming scheme had to be in place. Gone were the numbers like M8, M9..so therefore NO M10 here. Nope, this was to be called the M 240! Oh, I mean the M Typ 240. Huh? What? Me, I was never a fan of that naming scheme. But with its big beefy red dot (that some hated) and just the big bold M on the front, it looked as if it meant business.
The M Typ 240 – The Modern Day M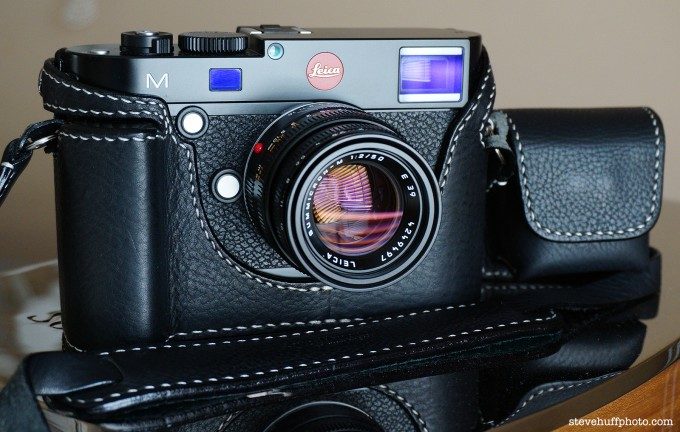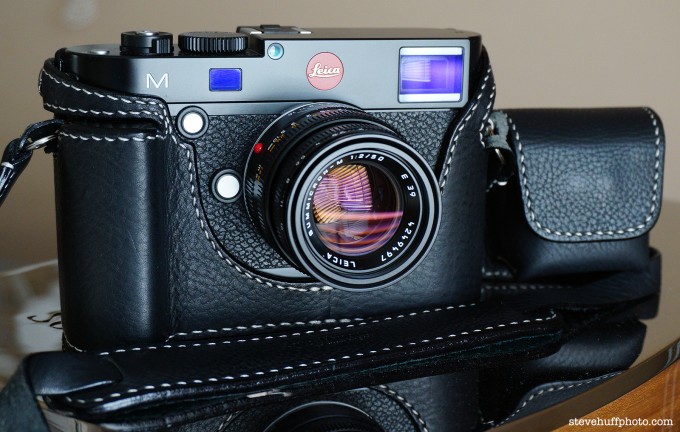 The M 240 was announced in September of 2012, three years after the M9 and 6 years after the M8. It was clear Leica was on a 3 year cycle, and that is exactly what Stefan Daniel of Leica told me as I sipped some brews with him on a beach in Mexico after the M9 came out 😉 True story. Now I was not there on that beach for a big Leica meeting, in fact I was there for a totally different reason that had nothing to do with cameras or Leica. He happened to be there too, so we chatted for a bit. Fun times for sure 😉
Me, Seal, Stefan Daniel and Stephen K shooting with and talking M cameras (the M9 mostly) back in 2012. Funny as what did I have with me? An analog MP! But all of us here had and still have a huge passion for Leica M cameras. Stefan has been with Leica since he was a young lad.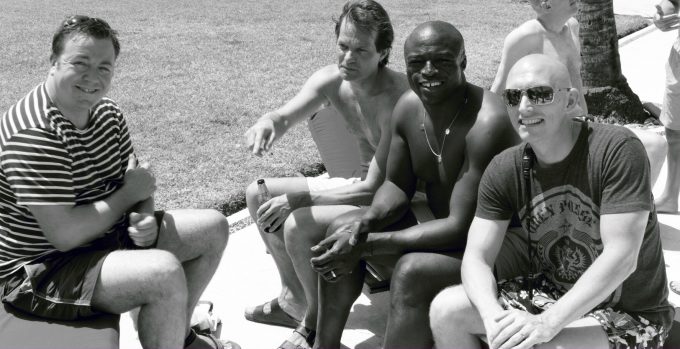 But back to the M 240… it was announced and some were put off by the features that were added…video, live view with a huge EVF on top that was as laggy as could be, and some thought the body was thicker than ever but in reality it was the same size as the M8 and M9. It just seemed meatier due to the new thumb grip added and the overall vibe. Many hated on the M240.. but me, I loved it to death. My review was HUGE, see it here to refresh. I mean, here we were finally with an M that can shoot over ISO 1250 and get usable results. Here we were with an M that had a real modern day LCD screen, a new sensor that had great dynamic range, and a new bad ass battery system that lasted a long long time. It seemed to have it all for anyone but still SOME of the Leica purists hated it and some purists loved it as they knew what had to be done to be competitive, and BTW, these were all IMO great improvements. It still looked like the M8 and M9 with some minor tweaks and the backside looked awesome.
The M 240 with 50 Noctilux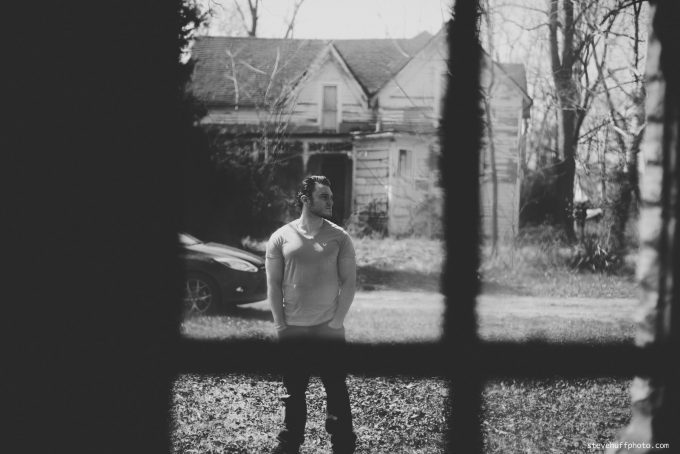 I owned one on and off for the last four years as I would buy, sell when I needed cash and then buy again when I had a cash surplus. I always always missed it when it was gone. But one thing to note here is that the 3 year upgrade path was now gone. It was going on 4+ years and no new M. Sure, we had stripped down models like the M262 but it used the same sensor as the M 240. Just stripped away the video and bloaty features some did not like.
But at its core, they were all pretty much the same. M240, M262, M-D (just no LCD screen on the M-D)
Many said the "POP and BITE" of the M9 was missing in the M240, but even though I agreed at first, later on I realized it just took different processing to match that look, or come very close. Some could not choose between an M9 file and M 240 file when put side by side unmarked. So was there a difference? Sure, but it was slight. What the big difference was, IMO, was the extended dynamic range in the new sensor with a lower standard contrast. That to me, was a good thing but for some it seemed to take away the character of the M9. Many even start a petition to try to get Leica to come out with a CCD sensor M again. Me, I never wanted that as CCD is so so limited especially for low light or higher ISO. I knew whatever Leica had planned for their next M would be "the one" as they would take all they have learned, take all customer feedback and create the best M ever!
Well, that was my hope and wish. 
As time went on, Photokina 2016 came and went and no sign of a new Leica M. I WAS SURE there would be one announced there but no go. I mean, it was the 10th Anniversary of the digital M as of September 2016! But no sign of the new M.
Eventually rumors were a brewing and someone, somewhere spilled the beans on what the new M10 would be. But I try to never ever quote rumor sites as they make money off of outing camera releases when others have to follow NDA, and we never know what is accurate in those rumors 😉 Some have the feeling that those of us who do the real work evaluating cameras to try and earn a living get bit in the ass by signing an NDA thanks to rumor sites. We can not talk about it but rumor sites can and they profit from it. But in all reality,my view is different. To me, it doesn't matter. This review for example…it will be read and viewed by tens of thousands of people because unlike the rumor sites, I have had the M10 in hand now for a week or so, and it will be longer by the time this is finished. So in the end, I think Rumor sites just fuel excitement. All is good. You guys are here as you want to read and see what a guy who actually used the camera thinks about it, so in the end those of us who follow the NDA end up winning anyway, as we have the trust of the manufacturers to be able to shoot these cameras early. So again, all is good..all is GREAT. 😉
So here we go…THE NEW M10 from Leica has arrived…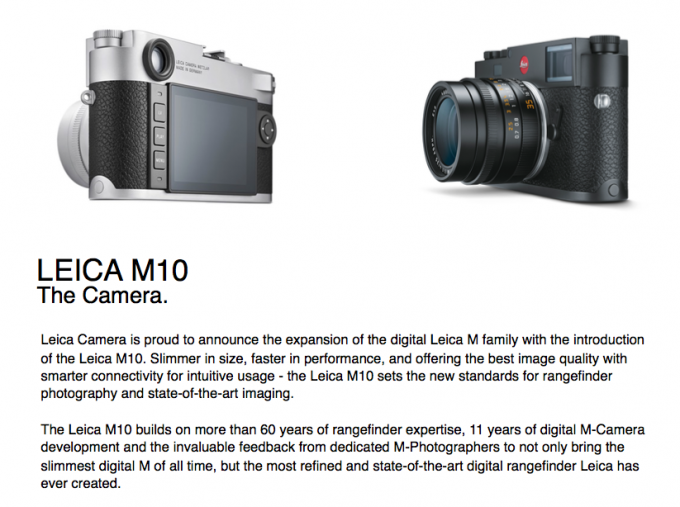 Here we are in January of 2017 and finally Leica has announced the new M, and it is called the M10! Now, I would have thought they would have called it the M11 or just M again with a funky slew of numbers like Typ67655454 but Leica told me they are done with the numbers, at least when it pertains to the M. They wanted to go back to the old way and call it the M10 which I applaud. I never was a fan of the "type" numbers. I mean, M10 sounds majestic…it sounds as it should. It sounds classic, like a camera that has been around the block for many years and is not in its 10th version. IT HAS TO BE GOOD right?
Well, sadly..no it is not good.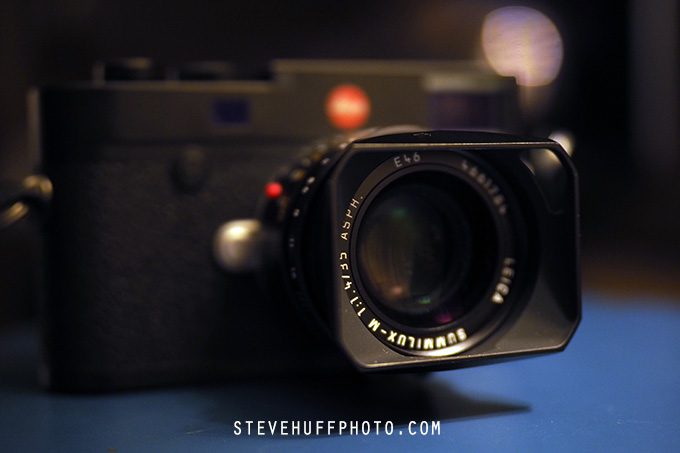 It is FREAKING AWESOME 😉 
Leica M10 and 50 Summilux ASPH – CLICK FOR LARGER AND BETTER!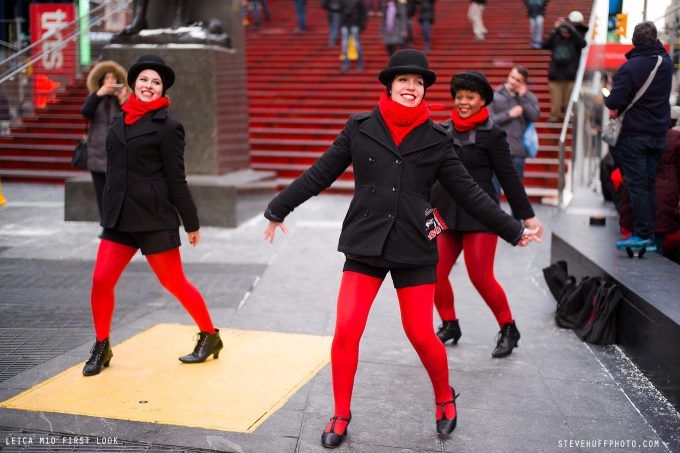 While it is an M at its core and honestly not much different from an M 240 or M9 in looks, what is under the hood has had me impressed all week long. Here is a list of the new key changes to the new M10 over the previous M 240:
It is now thinner, which is what so many have asked for over the years since the fat fireplug looking M8. It is now the same thickness as an analog M7 and you CAN INDEED feel it when you hold it. When you attach a 50 Lux or 35 Lux or whatever M lens and pick up the camera it feels to me, almost exactly like an M7. It's finally at the right size for those who wanted the thinner digital M. It also seems to give the illusion when using it that it is a film M. Not sure why because we know it is pure digital but that feeling is sublime in the hand. Those new to an M would say "Whats the big deal" but those with an M history like me, you will appreciate it. Really. You will.
The new ISO dial up top. Many thought this would be an exposure comp dial including me but it is an ISO dial. Fear not though, the back thumb dial can EASILY be configured for exposure comp (see my detailed video here at the top of the page, 20 minutes of the camera) and that is how I immediately set up this review unit. Now I have ISO up top and EV comp at my thumb. What makes the ISO dial so cool is that one can now just glance at the camera and see all of the settings. No need for any use of the menu. ISO, Shutter Speed and Aperture. All at a glance. What is also nice is that the ISO dial has an "M" mode. One can go into the menu and set up the M mode to be any ISO they want up to ISO 50,000. I have mine set to ISO 12500 so if I want that extra UMPH I just twist the dial to M and I have that extra ISO boost, and ISO 12500 looks AWESOME.
New 24MP sensor. Yes this is an ALL NEW sensor and Leica was quite clear to me about this. It also has the micro lenses all adjusted for even better performance with wide angle M lenses. It can go up to ISO 50,000 which is ground breaking for an M! That usually means ISO 6400 will be pretty nice and I am happy to report the high ISO of this camera is AWESOME. Up there with the better modern day cameras. I even have some ISO 25k shots here that are rich in color, sharp and minimal noise (considering it is 25k) but as always the key is to nailing exposure, or nailing it in the RAW processing 😉
New button layout that is minimalist.
New Maestro V2 processor and bigger buffer. The M can now shoot 5 FPS and go up to 100 JPEGS before hosing up. 100 JPEGS in a row for an M? Insane! It can do something like 36 RAW files.
New battery level and info display. Just press the center button on the Dpad anytime and see your details like SD card stats and battery life.
ALL NEW battery system. To some this will be a bummer as you can not use any previous digital M battery in the new M10. But you guys wanted it thinner so you must pay the price! In battery size and life. The battery is now smaller and therefore will not last as long as the M 240 battery but I will say this. I shot 500 frames and have 65% left. I did not use live view and did not chimp, at all. A friend of mine in the review buz was getting less but he was using live view and chimping. This battery lasts much longer than my Sony A7RII batteries (of which I have 6).
New shutter and it sounds great.
New larger FOV in the Rangefinder. 0.72 Magnification. Look through it and compare to the M240 and you will see a larger view as it is larger. Sadly your old diopters will not fit as the eyehole is larger. Leica will be selling an adapter kit though to fit your diopters of the past. With this RF you can easily see the 28mm frame lines without glasses on. It also appears brighter to me. Nice nice nice.
It now has WiFi and can be used with the Leica app for iOS, coming soon to Android.
You can use the EVF from the T if you want to use an EVF. Lag has been minimized but it is still a little laggy. You can also move the focus point around with the thumb pad on the back when magnified.
Finally, in my use there has been ZERO bugs, glitches or issues. Turn on, and its ready to shoot in about a second. Image review is quick and speedy. Camera is very responsive.
THE M10: As always, click images for larger!
1st one 35 Summilux ASPH at f/1.4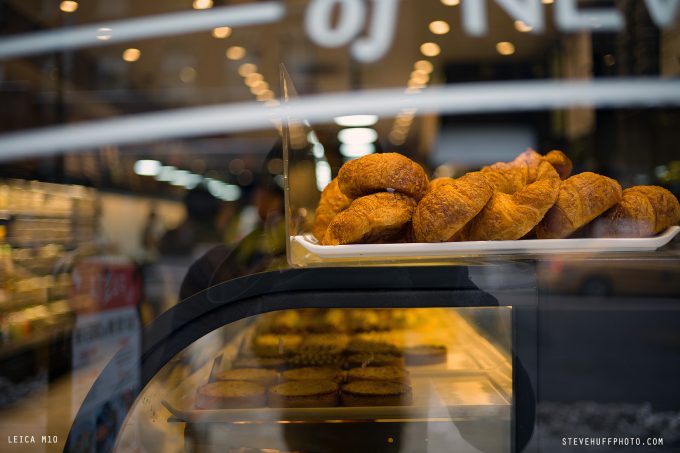 –
50 Summilux ASPH  -VSCO Tri-X Filter Applied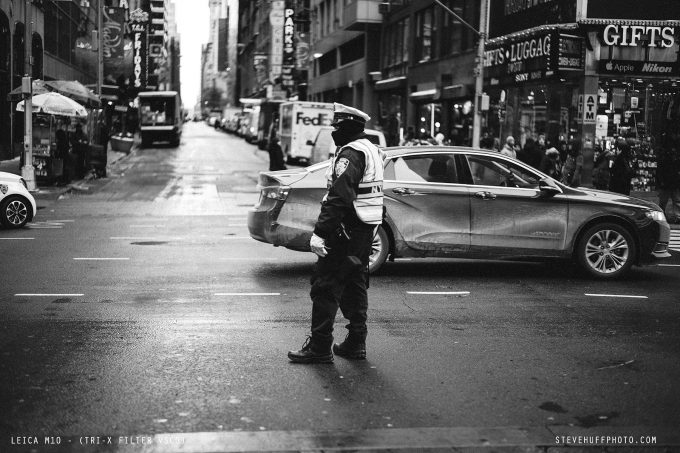 –
50 Summilux ASPH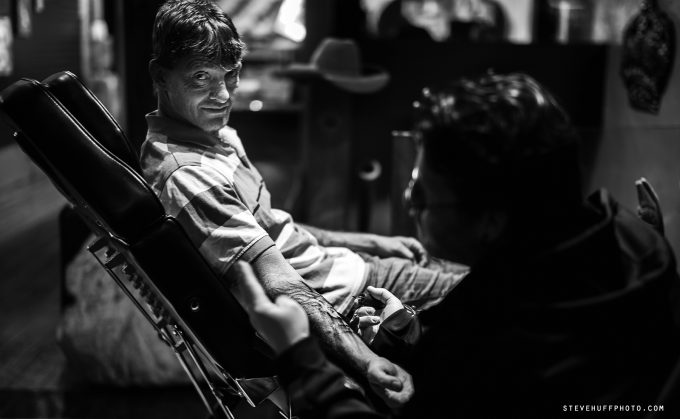 So I have only had the M10 in my hands for a week or so and 3 of those days were in NYC while traveling to meet with Leica so they could tell me all about the new M, and the fact that they listened to customer feedback when creating this. They said a huge number of M users asked for a thinner M, and this is what they concentrated on first and foremost. They had to rearrange everything inside the body to get it to be as thin as the analog M7, and yes indeedy they succeeded! They tell me it is the same width as the M7, and holding  them side by side…it sure was. That in itself is an amazing feat considering this is a full frame sensor camera. Leica was able to get this M back to basics and back to their old analog feel.
M10, 50 Lux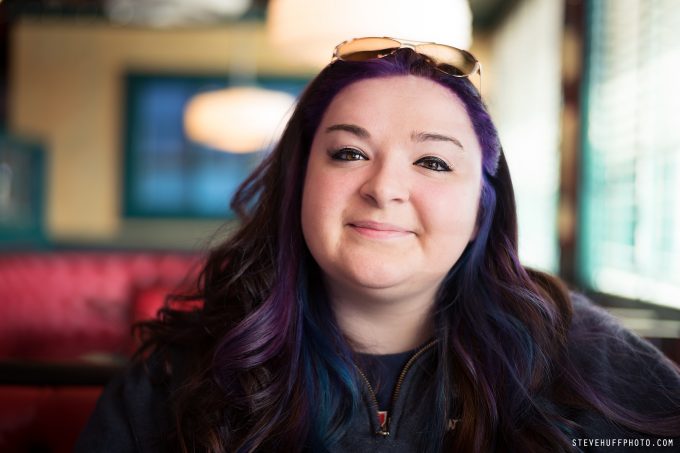 –
The M10 and 35 Summilux ASPH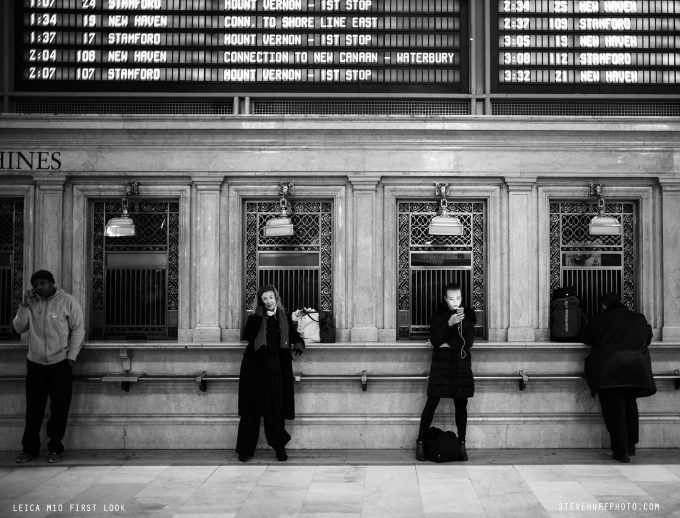 As I was handed over the camera from Leica's Stefan Daniel I was immediately impressed with the feel of it. I mean, it feels amazing and to me it felt thin at first..I was thinking…"wait! This feels much thinner than the 240 even though it is not a huge difference". But take a look at the bottom plate and you will immediately see how thin it is. 
This camera has all of the qualities in the build as your fave analog M does.
Some photos of the new M10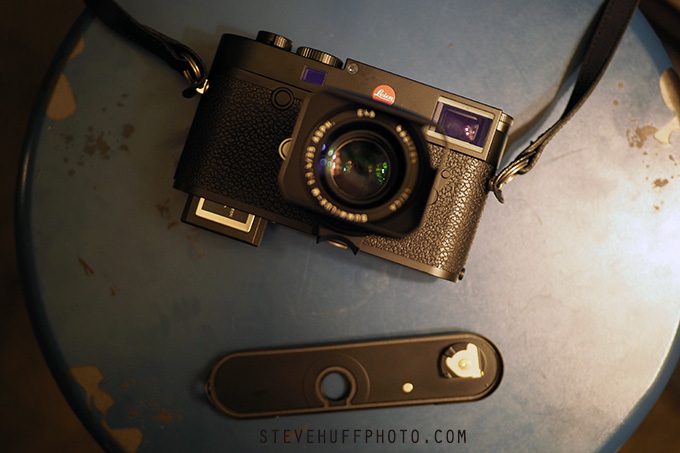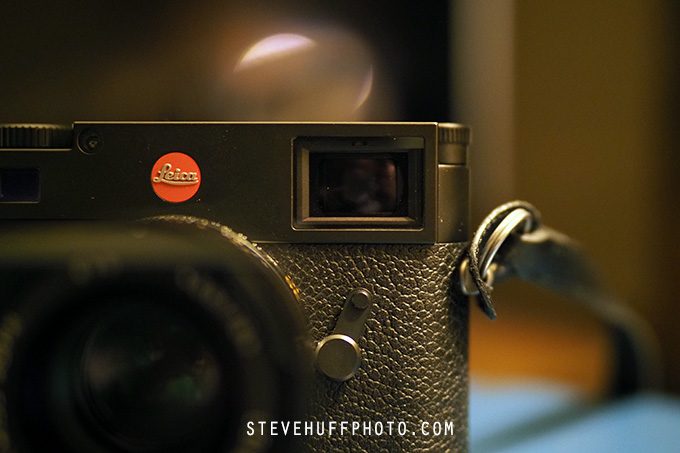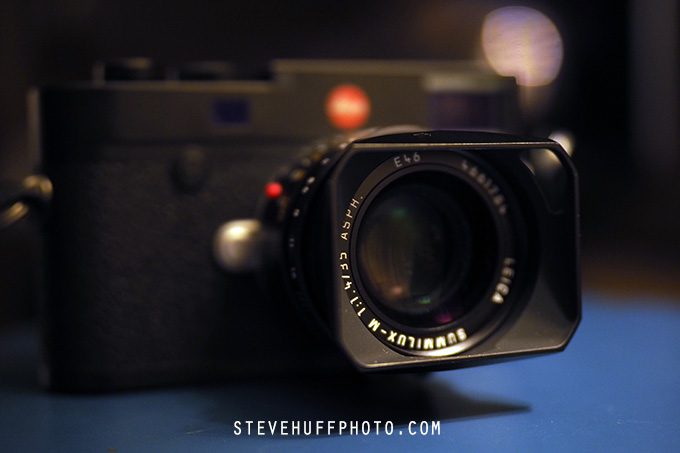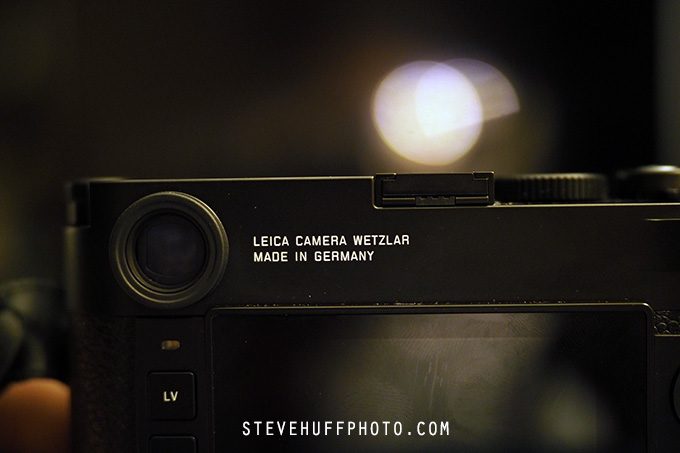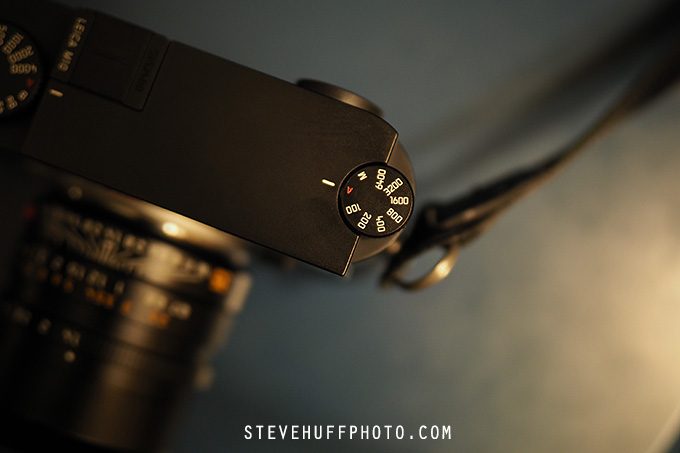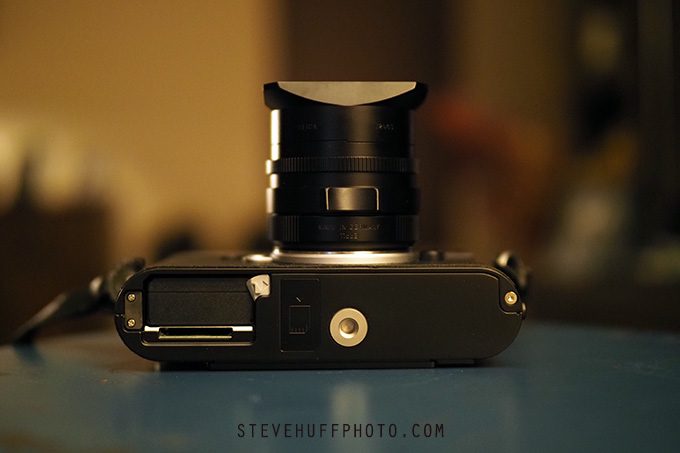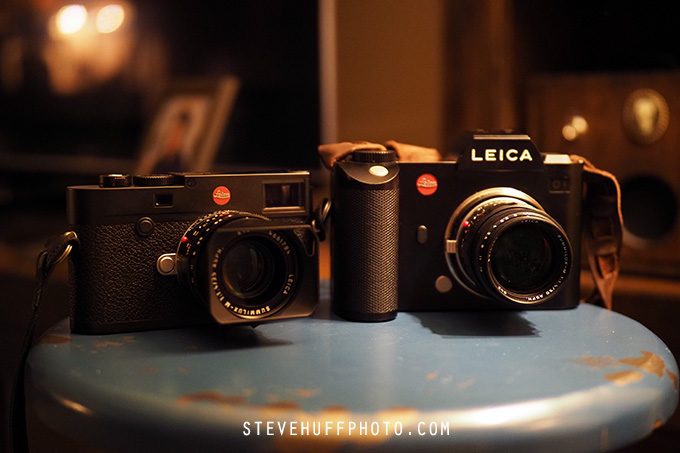 THE NEW SENSOR and HIGH ISO
What really excited me is the brand new 24MP sensor inside of this guy. Leica says it is an all new sensor, not a rehashed sensor. So this means it is not the sensor that is in the Q and SL. It has also been designed to make the most from your M lenses, and deliver the corrections with those wide angle lenses that are better than ever. Use a 6 bit coded lens and you will be golden. Now, since I have only had this for a week I have not had access to the really wide angle lenses but my 28 Lux is looking good on the camera.
The detail is there! 100% crop – click it!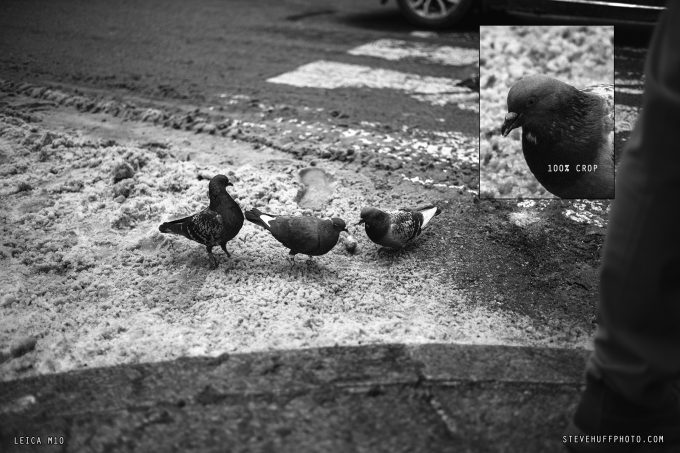 The big one..HIGH ISO. With this new sensor comes something that digital M owners or even Analog M owners never had access to, ever. FACT: This M10 delivers the best low light performance of any M ever created, and that is a fact. Where some experienced banding with the M240 at ISO 6400, crank the M10 up to 12500 if you like…GO AHEAD, IT'S OK!
ISO 12500 with the M, 50 Lux f/1.4 – Click it for Larger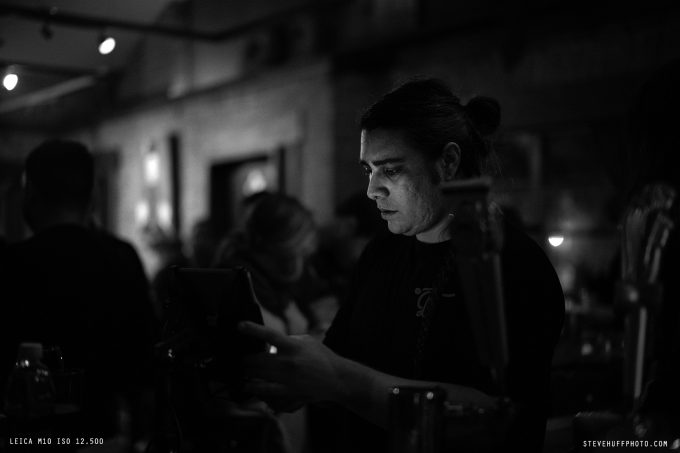 In fact, that is one thing I love about the new ISO dial up top on the camera. As I talked about in the video overview above at the top of the page, the dial has ISO selections up to 6400, where you can get pretty damn clean images. But if you need more, that extra ISO speed bump there is an 'M" setting which is your manual ISO setting. In the menu you can set what ISO value that you want that M setting to be, so I set mine at 12500. When 6400 is not enough bump it up!
But how about a more extreme ISO setting? How about ISO 25,000? How about ISO 25,000 IN COLOR?
1st shot. Nail the exposure and you can do ISO 25k in color, that looks this good. Click it for larger.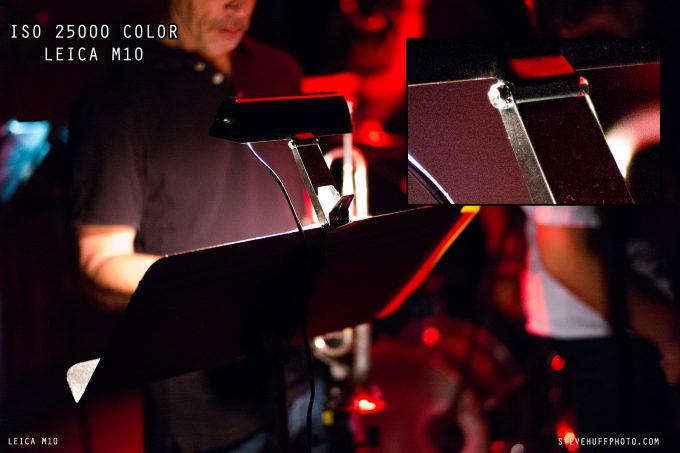 –
Here is a B&W at 25k ISO..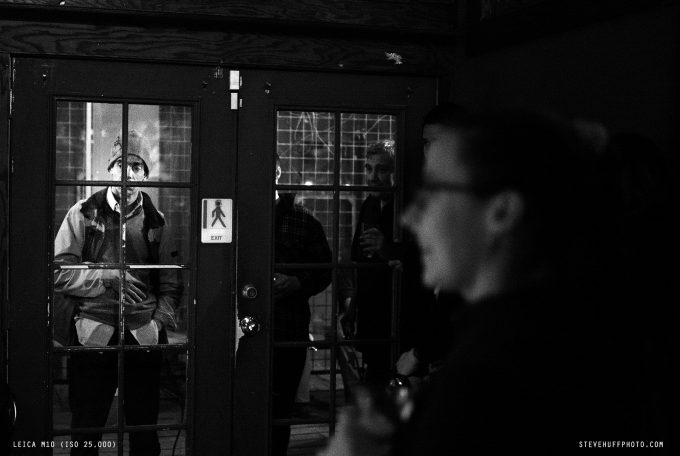 –
And at the bar with ISO 25k – 50 Lux at 1.4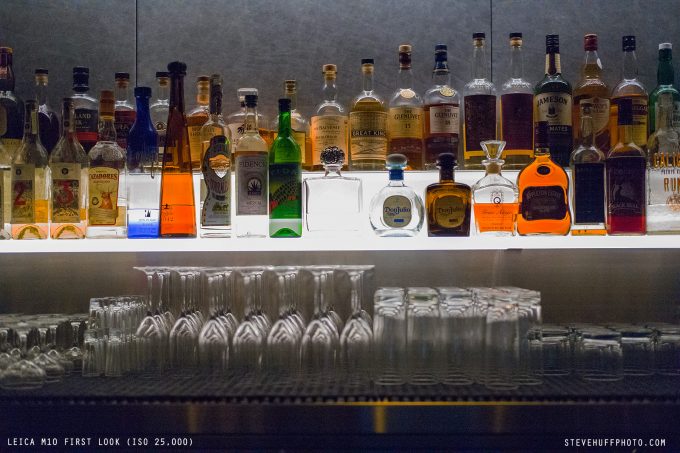 As with any camera and sensor, ISO performance will vary depending on the light available to you, and your exposure. If you shoot in a dark cave at ISO 25K you will get gobs of noise. If you shoot where there is a little bit of light you will get much better performance. But in the top 25K ISO shot above that place was lit by ONE small red light bulb, and of course the light on his music stand. It's a notoriously tough place to shoot and I have tried every M here and the only one that could put out a usable image was the Leica Monochrom. But now, the M10 can do it with ease.
ISO 12500 – 28 Lux at 1.4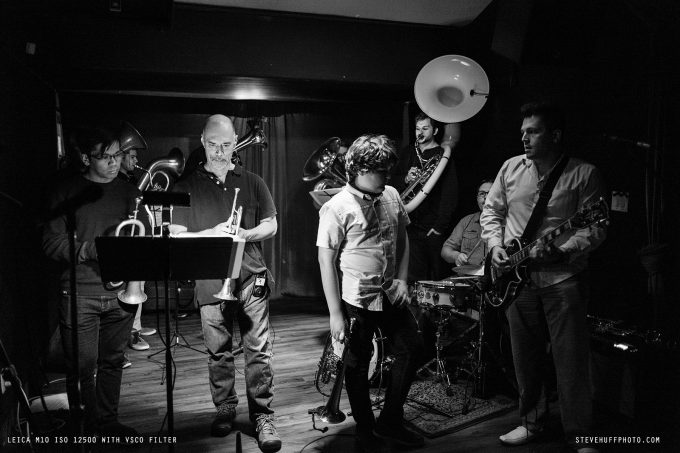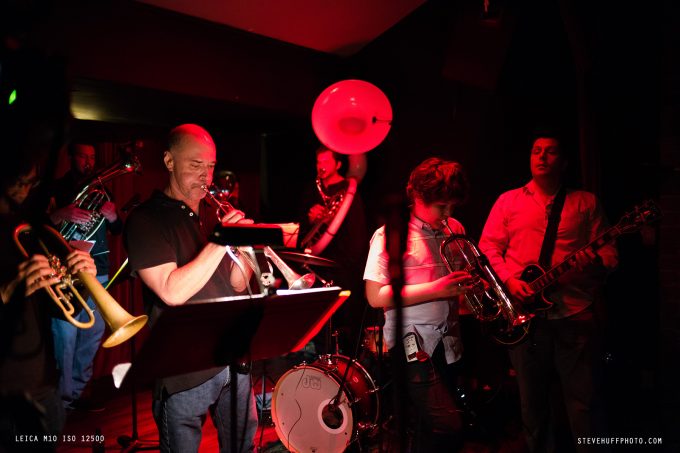 The Details of High ISO and the M10
Since this new sensor is finally going to give us great high ISO performance, let's take a closer look at what it can do. Here are a couple of shots that show the impressive results of normal high ISO's around 3200-6400…this is one of the major improvements over the M 240..so it needs to be discussed.
OK 1st shot, FULL SIZE FILE HERE! Click it for larger and to see the performance of ISO 5000. Taken through a hotel window nonetheless. 50 Summilux ASPH. THIS IS astounding for an M camera.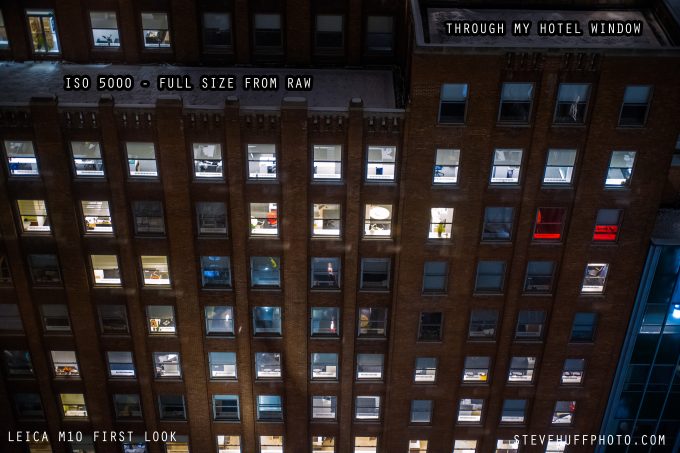 –
ISO 6400 from the same window..click it.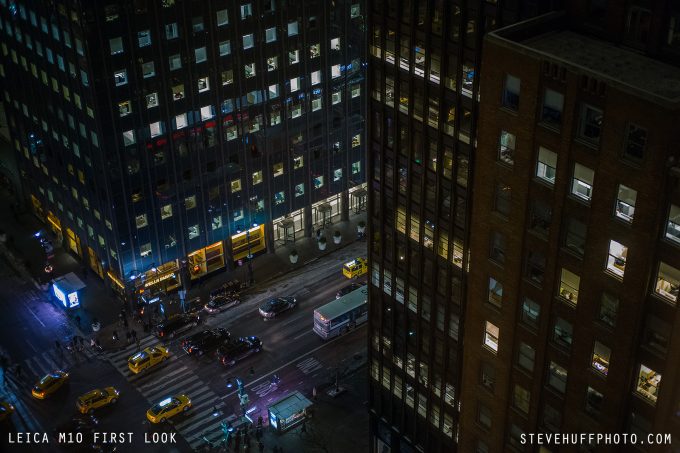 –
ISO 3200 at night on the street. 50 Lux.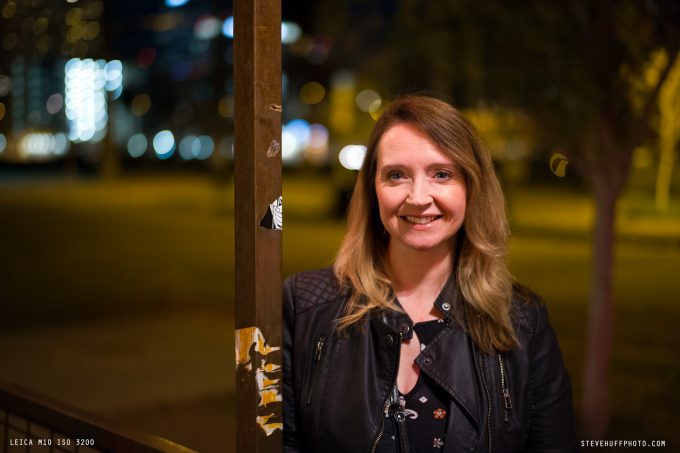 –
ISO 6400 in my house, no external lighting, just our lamp in the corner on. Evening time. 50 Lux 1.4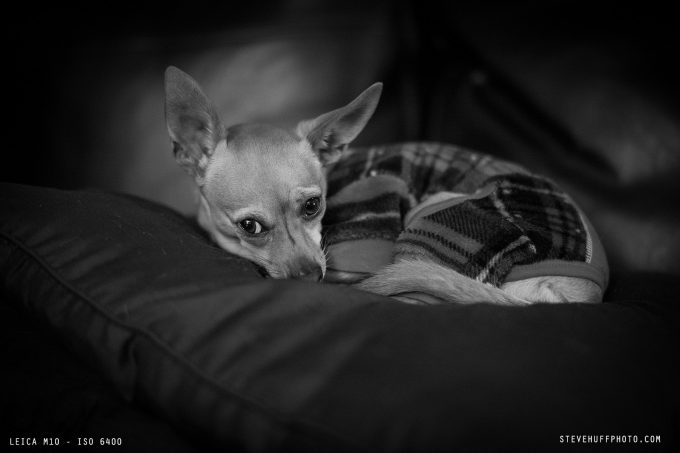 So it is safe to say that the new M is looking really good at higher ISO. With the combo of this new sensor and the amazing fast beautiful lenses we now have a TRUE no compromise Leica M. Shoot it anytime and anyplace. Truth be told, the sensor reminds me of a crisper version of the SL sensor. Seems to have the same color signature of the SL.
Weather Seals
This new M10 is also water and dust resistant. It has seals to keep rain out. With that said, it is not designed for a downpour and the lenses are NOT weather sealed but it can be taken out and if it rains, you can still shoot without worry. Many shoot their film M's in the rain and lenses are fine, so it's nice to see some sealing on this M10 as well.
The New Rangefinder Viewfinder. 
The new RF window is large and has a great FOV. With a 28mm lens attached we can now see the framelines with room to spare, if you do not wear glasses of course. The viewfinder is also larger so your old diopters will not work but Leica is selling adapters for use with your old diopters or you can buy new ones that fit the M. Looking through the viewfinder is a big improvement from the M240, in fact it is like night and day. Its big, bright and the frame lines do glow with a white color. No more option for them to be red, which I preffered….but I was in the minority there. Either way the framelines are bright and clear and the camera is a breeze to focus and shoot.
50 SUMMILUX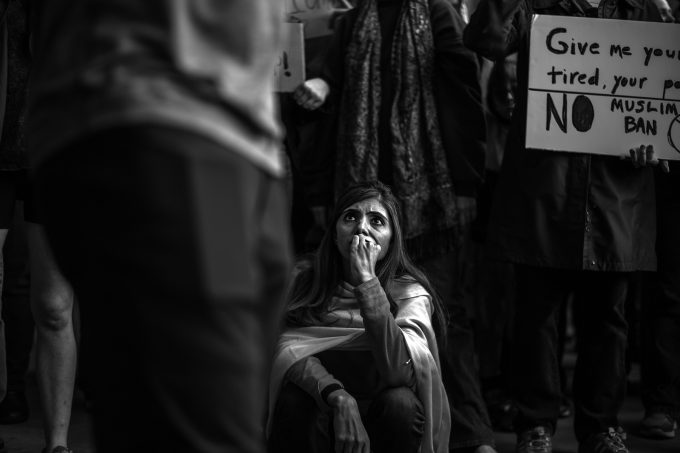 You can also attach the EVF from the T (see the video to see what it looks like) and yes, you can move the focus point with the thumb pad on the back when magnified. The camera will auto magnify when you turn to focus your lens. It is still a little laggy but much better than the very laggy M 240 EVF experience.
Was so nice to be out shooting with this new M10. It's fast, responsive and yet has no bloat. No features we do not want. The buffer now allows up to 36 RAW files or 100 JPEGS to be shot before it is filled. It can also do 5FPS but I am a one snap at a time guy, even if using uber fast new cameras. I feel an M should be 1 FPS 😉 but many like the fact that it can now do 5FPS, thanks to the new Maestro V2 processor inside the camera. 
CLICK FOR LARGER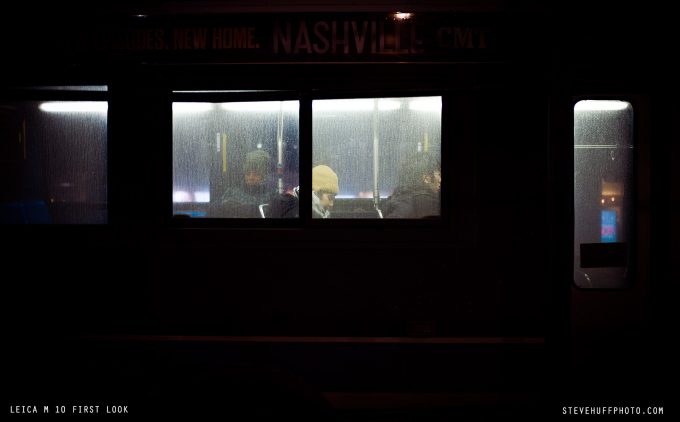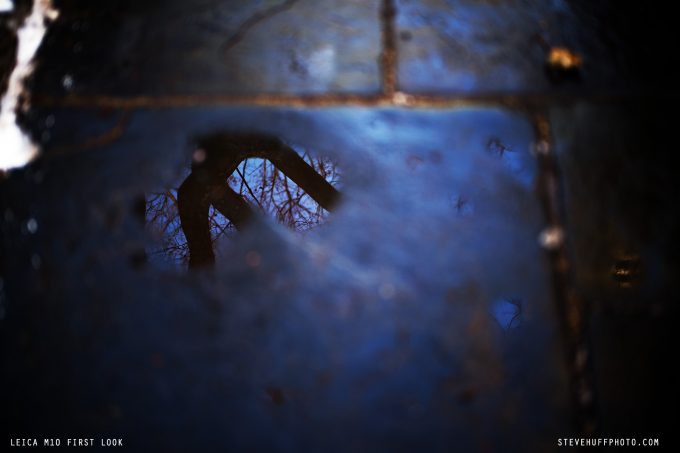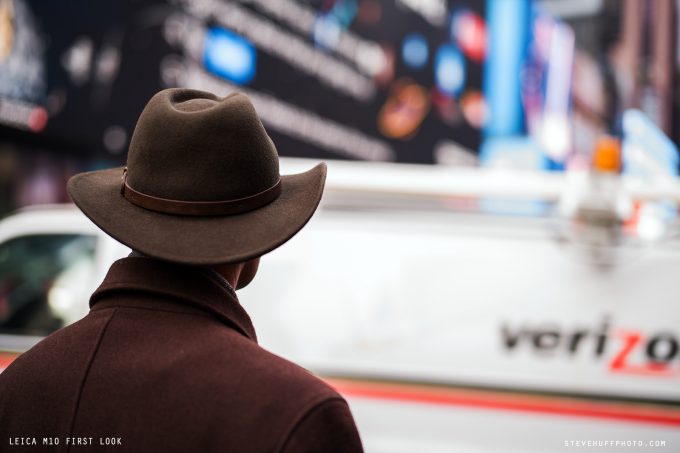 THE BACK: The new button layout
The back of the new M10 is simple. Three square buttons. One for live view (yes there is live view) and one for play and one for menu. What is awesome about this new M10 is that once you set up the menu settings to your liking, you really never have to go into the menu again though the menu is simple and very easy to navigate and understand. No 10 pages with sub levels of settings. This is not a computer type of camera it is a photographers camera. To me, it is exactly what a Leica M should be, and what it stands for. In this modern day Leica has guts to go back to basics but it truly is inspirational to use. Never do we have to worry about what settings are what as we can see EVERY SETTING WE NEED by glancing down at the top of the camera. ISO, Exposure and Aperture. I set my thumb dial to Expsosure Compensation, and I show how to easily do this in the menu 😉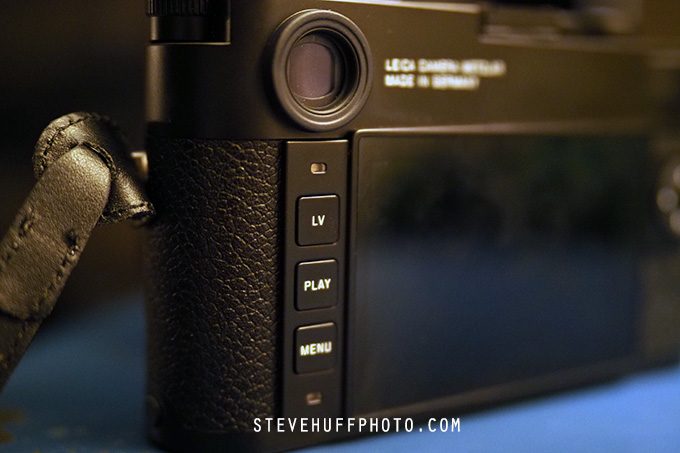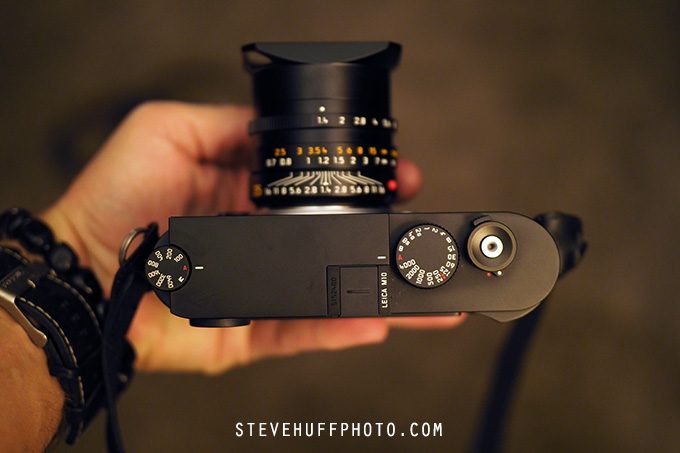 When I first was walking around with the camera I could not for the life of me figure out how to see the battery life remaining. I was out shooting for 2 hours and wondered if my battery was near death. Turns out to easily check stats and your battery life all you have to do is press the center button on the D-Pad/Thumb Pad on the back. It will come up with a screen showing battery life remaining and shots remaining, etc. Easy as can be. One button, bingo. BTW, there is no touch screen here.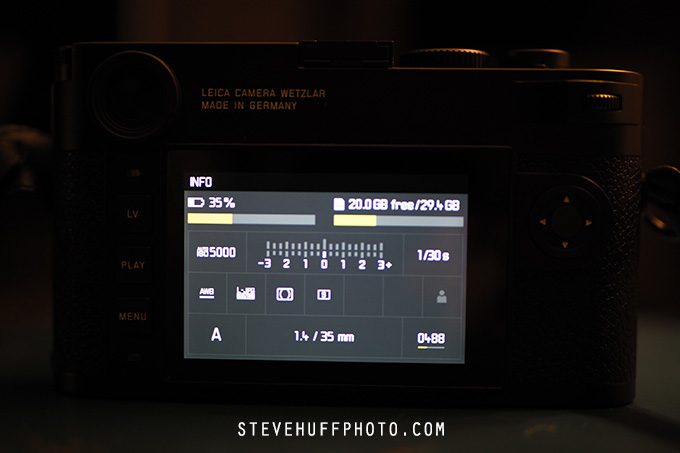 BATTERY SYSTEM
The new Battery system is now slimmer. Yep, new battery folks. You wanted a slimmer camera so you must get a slimmer battery as the old one would be too thick to fit. Leica says there is less battery life but I shot in NYC and locally over the week and still am on the same charge from my 1st battery. But then again, I shoot 1 frame at a time, and I do not take shot after shot of nothing. I also do not chimp (I got so used to the MD) so battery life can last a while if you do not go nuts.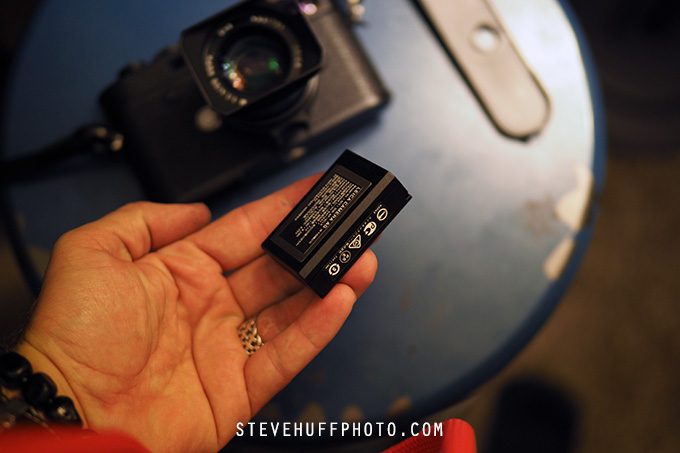 The M240 Stays in the Lineup?
Leica told me that the M240 will remain in the lineup. It will still be offered for those who want the video feature, larger battery system, etc. I think they have quite a few left in stock and need to get rid of them. BUT, they did say they will discount the M 240 if you buy with a lens, but it would have to be a healthy discount IMO. Me…well, I am fond of that 240 but this M10 to me, is the best digital M created for performance, feel, and speed (buffer). The new sensor rocks here my friends, and I think once I really get out and give it a  true workout with some better image opportunities it will really shine. As I said, this is a slim, no compromise super polished M. NO issues here that I have come across in real world use. None. No hang ups, no freezes, no funky colors or AWB performance, no issues at all. For a new digital M that is rare! But depending on how much discount they put on the 240 time will tell if they can still sell them.
The M10 – click them for larger. EXIF is embedded.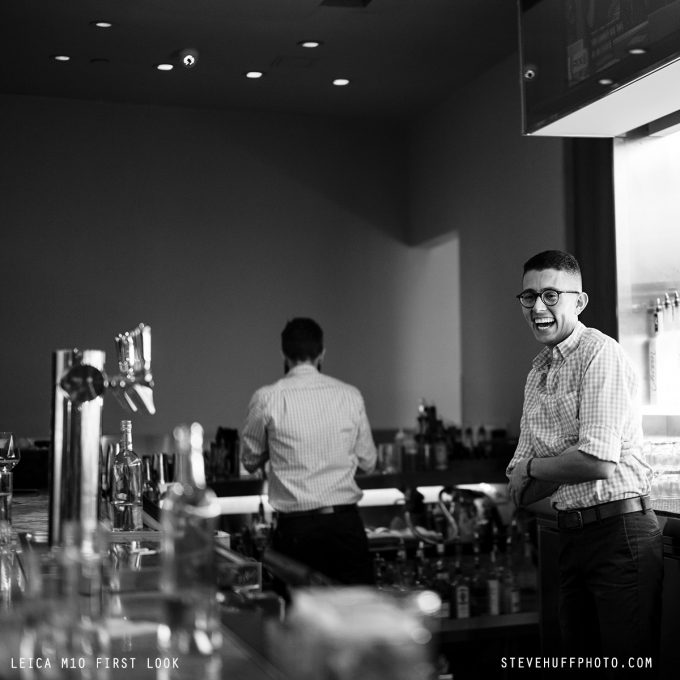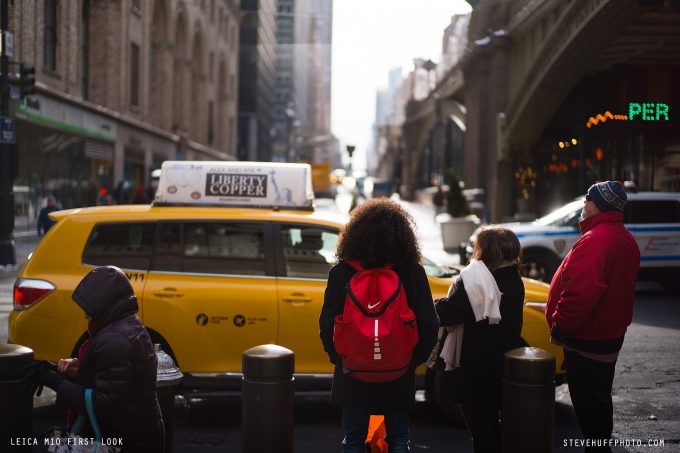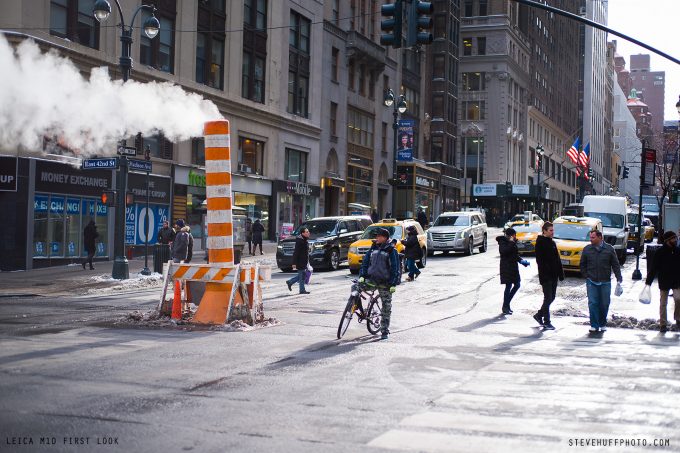 So what are my thoughts on the M10 after 1 week?
I wish I had the camera for at least 4 weeks before I wrote this review but hey, I was thrilled and happy to get it for the week that I did. During this week I have learned that the M10, for me, is indeed the best digital M ever made. Hell, to me it is the best M ever made period. It can shoot in situations that film never could, it feels like a film M, it looks like a film M, it has a modern day LCD and low light abilities that rival cameras like the Sony A7s series. (almost).
The color and snap of the sensor is part Leica Q and part Leica SL. It's different yet again from the M 240, M9 and M8 but I have never seen this nice of color from an M using AWB out of the gate. The M 249 had a weird Magenta issue when it was released and Leica had to come up with a firmware fix for it, and another, and another until they finally got it right.
Today with so many cameras out there that can take an amazingly beautiful image, the M10 has some serious competition that comes in at much less than this M10. But remember, shooting with an M is an experience that is not for all as it is nothing like shooting any other camera made today. It is not like the Q, not like an EM1, not like any Sony and not like any Fuji. It is an M, period. You must be ok with manual focus, you must be ok with using a rangefinder and you must have deep deep pockets.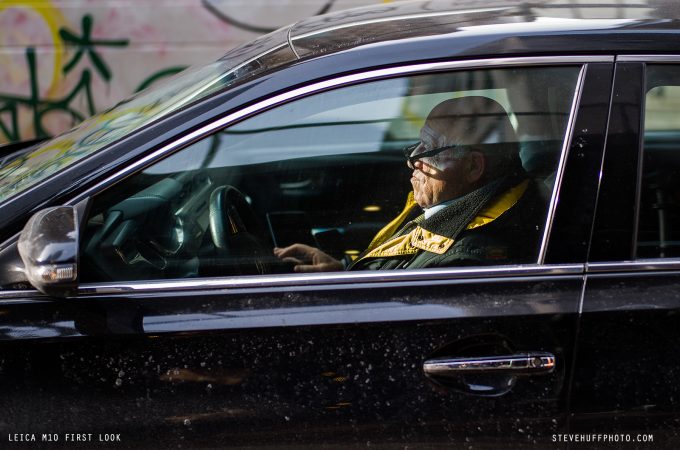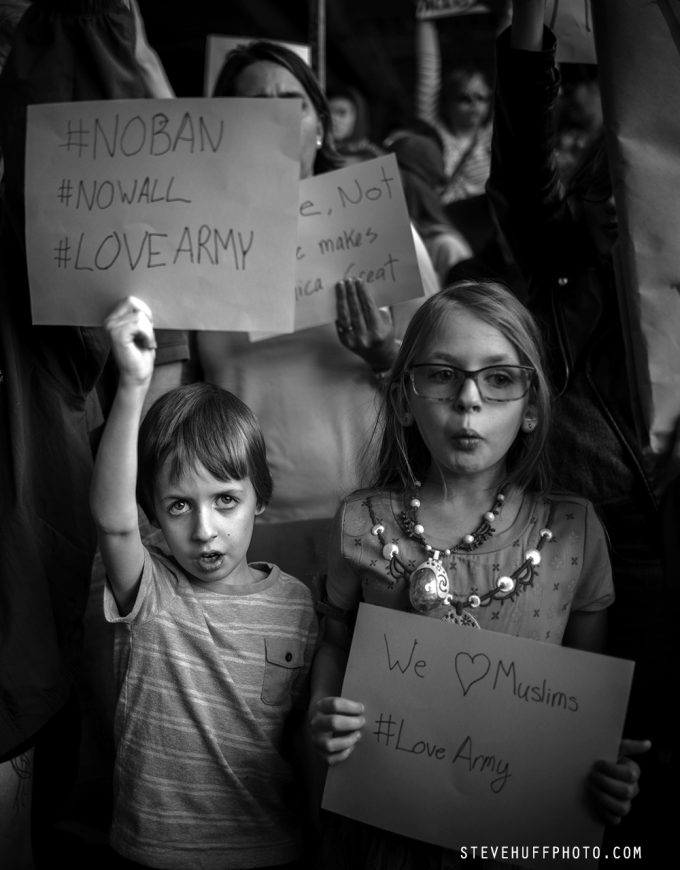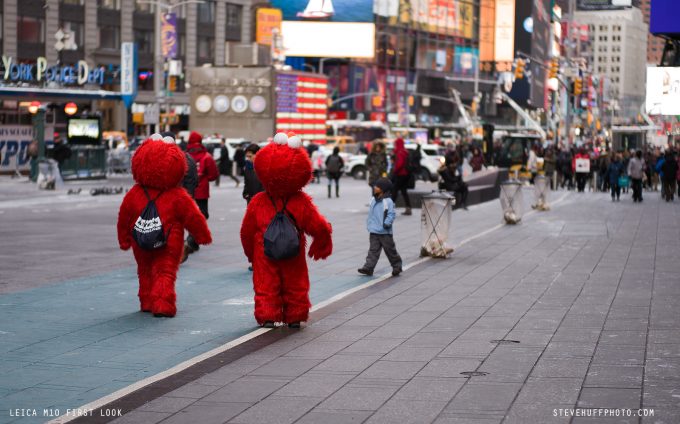 For me, the M is a camera you bond with. Once you fall in love with a Leica M, it is with you for life. You always have that emotional attachment and you always gravitate back to it. I have shot with all of the Leica M digitals and I loved them all, honestly. This M10 though is on another level for sensor performance, ISO performance, and the viewfinder is nice and large and brighter than ever.
It still has live view and for that you would use the EVF from the Leica T, the one that looks like a porthole. You can add that to the top and use live view or the back LCD. If you compare it to the SL or even an Olympus EM1 MKII, it is a little laggy but nothing like the lag of the M 240 when using the EVF. I am not a fan of the add on EVF, so I would not use it but Leica did send one along with me to try, and it was nice. Just not my thing with an M.
I look forward to shooting this more and more and truly seeing what this sensor can do. I will be posting updates on the M10 throughout the next 2-3 months so updates and more thoughts are on the way.
But in all reality, this review, even though it is part 1, went over everything there really is to go over.
It's slimmer and now the size of an M7

It has a slimmer battery, so you will need to buy new batteries

It has a new 24 MP sensor with more pop and contrast than the M240

It has a larger buffer to allow 100 JPEGS or 36 RAW to be shot before hosing up

Has a new ISO dial and new M ISO setting

New "favorites" section in menu (see video)

Works better with all M glass, wide angles (when coded)

Low light capability is amazing, best of any M ever

Has some weather sealing

Has live view on the LCD or when using the EVF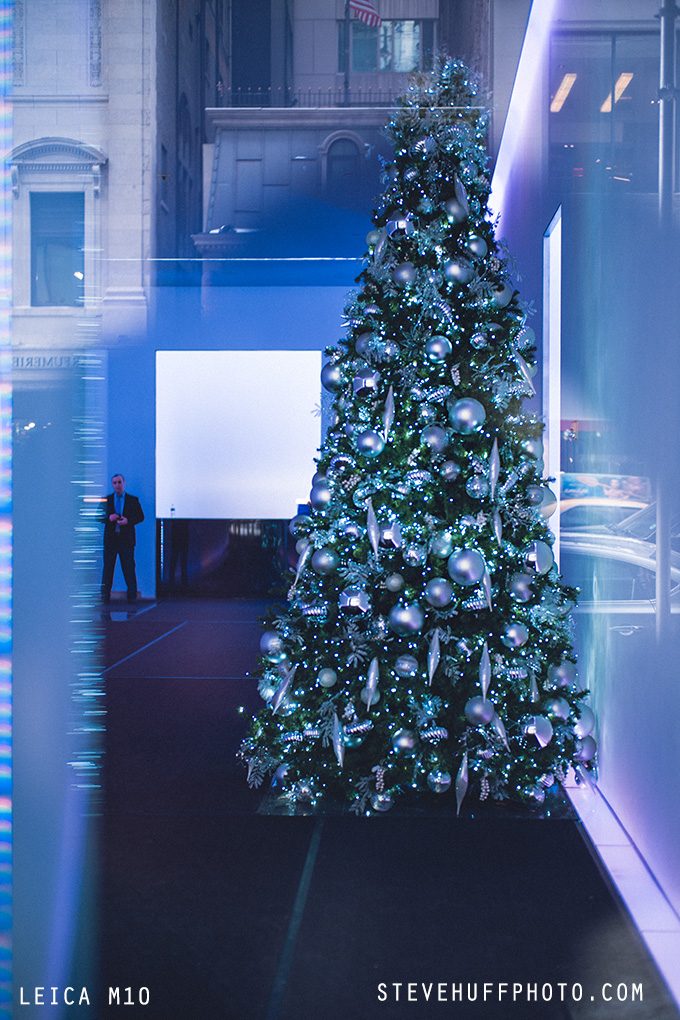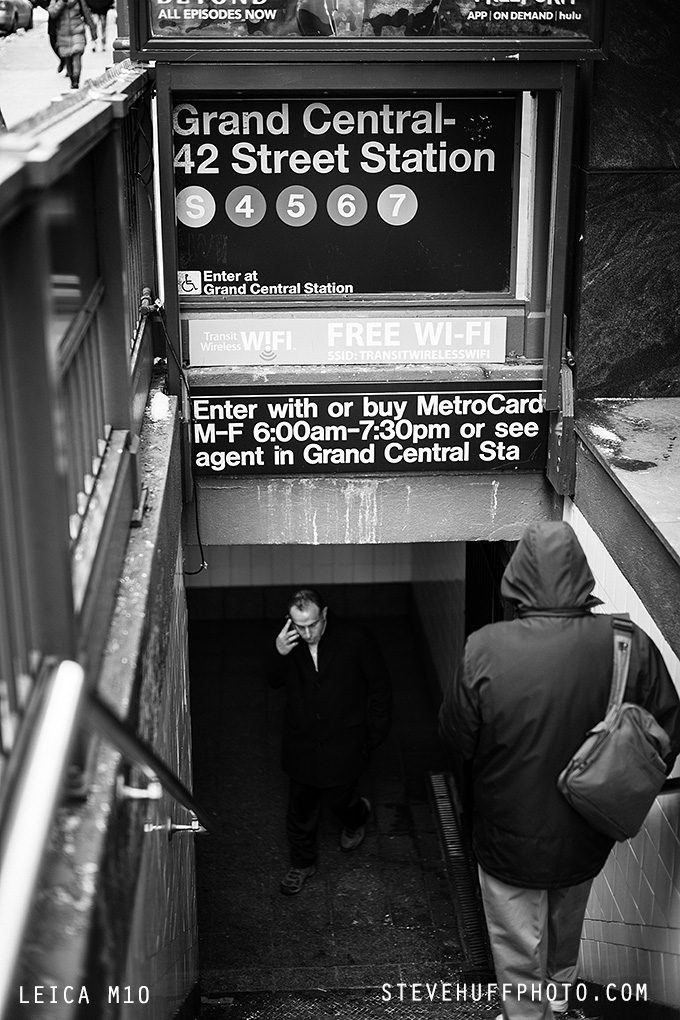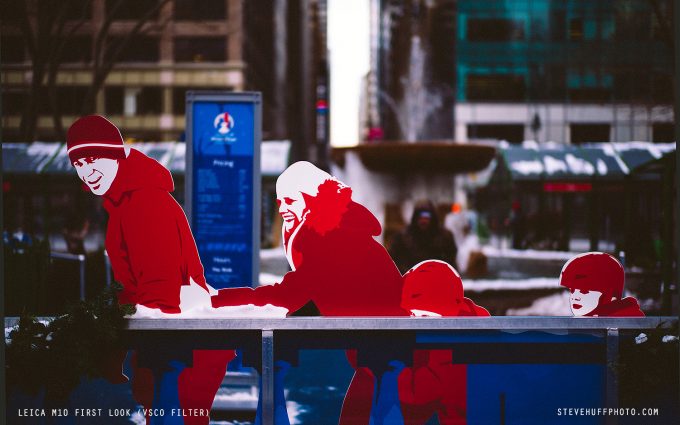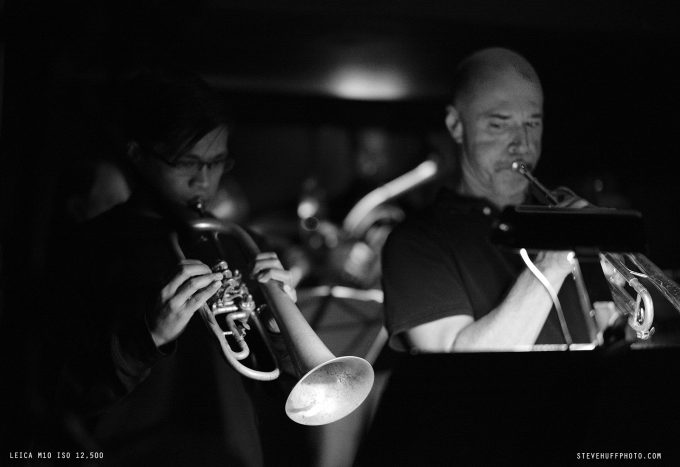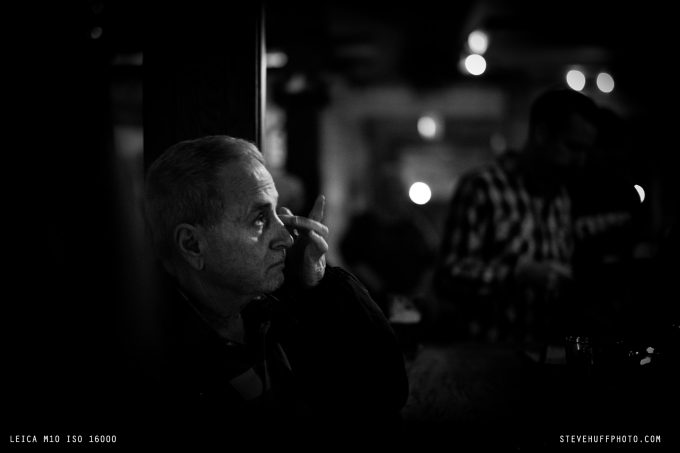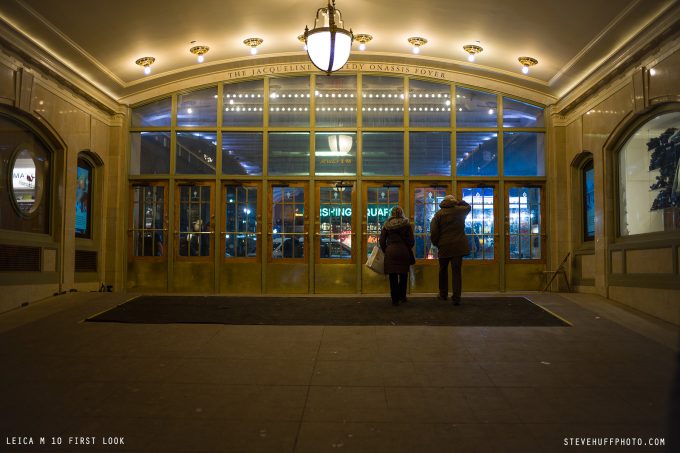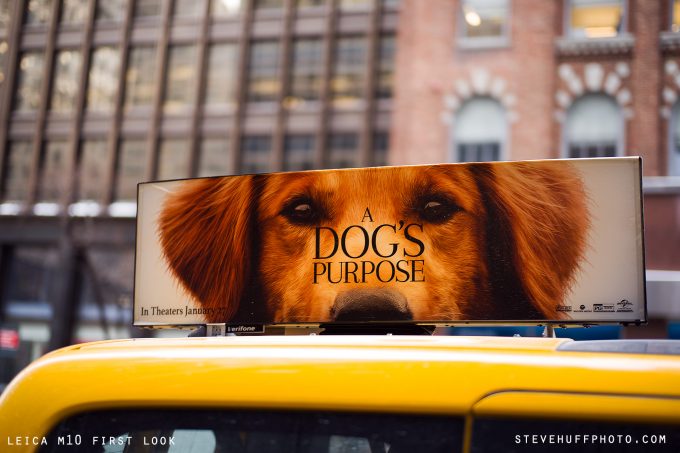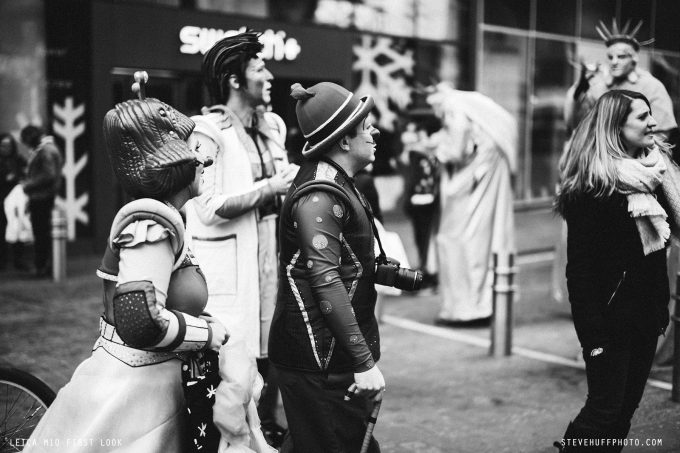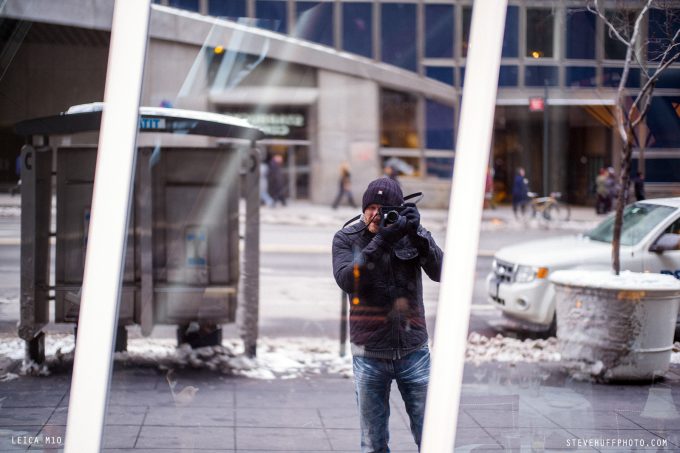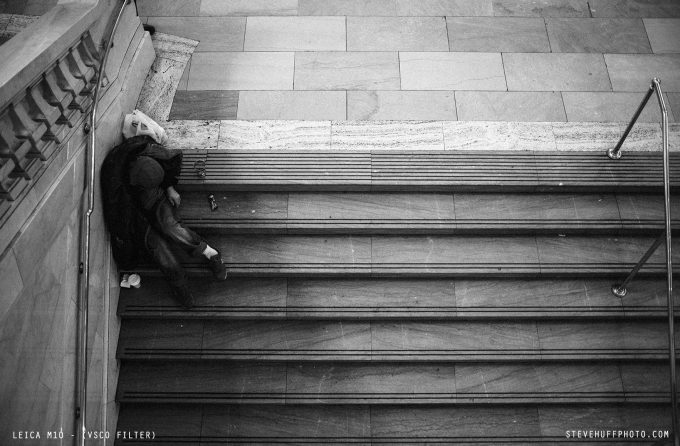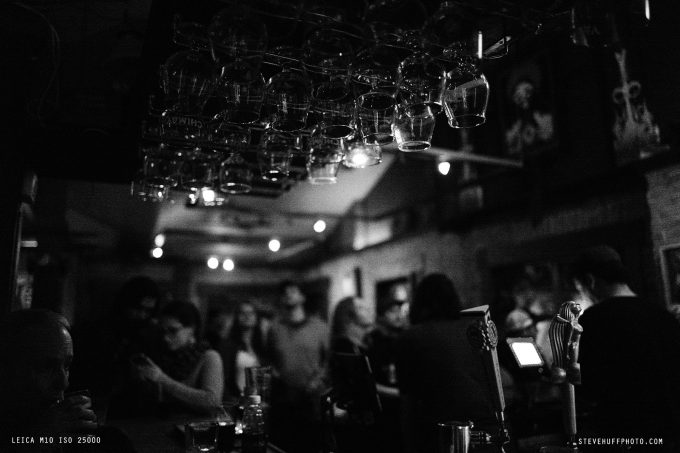 The Bottom Line?
If you love the Leica M, you will LOVE this camera. It's the best they have made for an M digital and it just works. It is shipping now and hold on to your heart…don't have the big one! The Leica M10 comes in at $6595 and also launch with a slew of accessories from half cases to grips to a thumbs up style thumb grip that Leica has made.
If you are interested in the M10, it is SHIPPING NOW and I recommend the dealers below. Mine arrives FRIDAY which is awesome as I just had to send back my review unit 😉 
Mine came from Ken Hansen, Leica dealer extraordinaire! 
Dealers I recommend and yes, some may have stock NOW!
Ken Hansen – E-mail him at khpny19@aol.com
PopFlash.com – Tony Rose will help you out!
Amazon – LINK Coming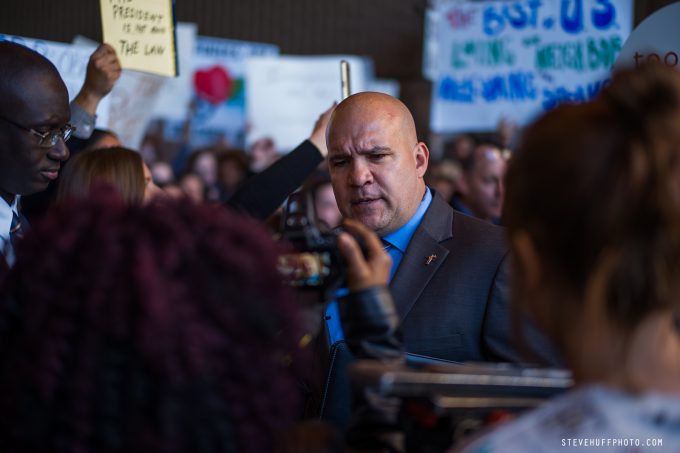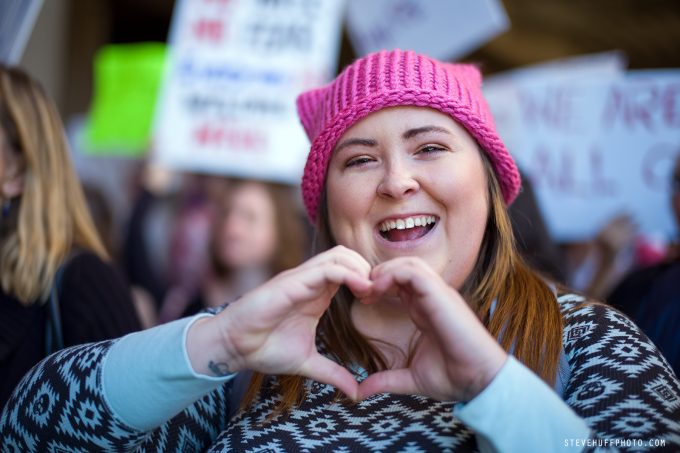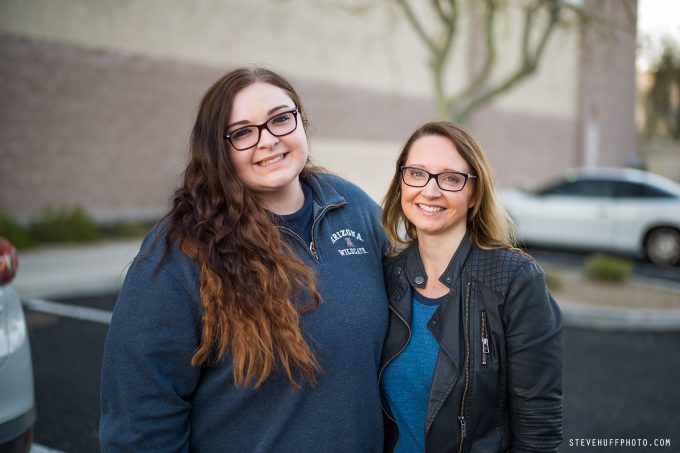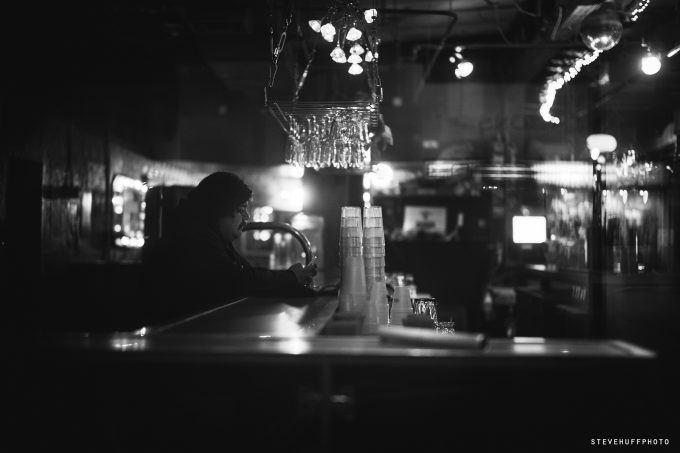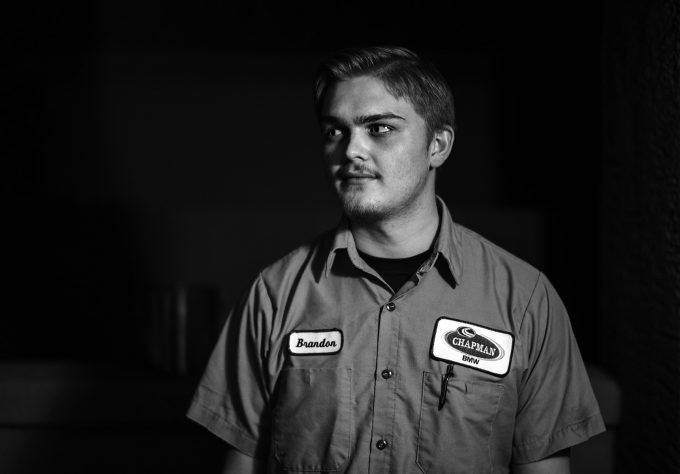 ---
PLEASE! I NEED YOUR HELP TO KEEP THIS WEBSITE RUNNING, IT IS SO EASY AND FREEE for you to HELP OUT!
Hello to all! For the past 8 years I have been running this website and it has grown to beyond my wildest dreams. Some days this very website has a crazy amount of visitors and because of this I need and use superfast dedicated web servers to host the site. Running this site costs quite a bit of cash every single month and on top of that, I work full-time 40-60+ hours a week on it each and every single day of the week (At peak times I receive 100-300 emails a DAY). Because of this, I could use YOUR help to cover my costs for this free information that is provided on a daily basis. 
To help out it is simple, and no, I am not asking you for a penny and I NEVER EVER DO! I do this for free basically, and have for years…but I do get paid when you, the reader makes a purchase (of anything) using my links to my sponsors. That is the only way I make the money to keep this free info flowing.
If you ever decide to make a purchase from B&H Photo or Amazon
, for ANYTHING, even diapers..you can help me without spending a penny to do so. If you use my links to make your purchase (when you click a link here and it takes you to B&H or Amazon, that is using my links as once there you can buy anything and I will get a teeny small credit) you will in turn be helping this site to keep on going and keep on growing. But each month I need HUNDREDS of you to do this in order for this site to continue, and believe me that is not easy.
Not only do I spend money on fast hosting but I also spend it on cameras to buy to review, lenses to review, bags to review, gas and travel, and a slew of other things. You would be amazed at what it costs me just to maintain this website, in money and time (250 hours a month, and about $3000 per month).
So all I ask is that if you find the free info on this website useful AND you ever need to make a purchase at B&H Photo or Amazon, just use the links below. You can even bookmark the Amazon link (not the B&H) and use it anytime you buy something. It costs you nothing extra but will provide me and this site with a dollar or two to keep on trucking along.
AMAZON LINK (you can bookmark this one)
B&H PHOTO LINK – (not bookmark able) Can also use my search bar on the right side or links within reviews, anytime.
Outside of the USA? Use my worldwide Amazon links HERE!
You can also follow me on Facebook, Twitter, or YouTube. 😉
One other way to help is by donation. If you want to donate to this site, any amount you choose, even $5, you can do so using the paypal link HERE and enter in your donation amount. All donations help to keep this site going and growing!
 I do not charge any member fees nor do I (nor will I ever) charge for reviews, so your donations go a long way to keeping this site loaded with useful content. If you choose to help out, I thank you from the bottom of my heart.