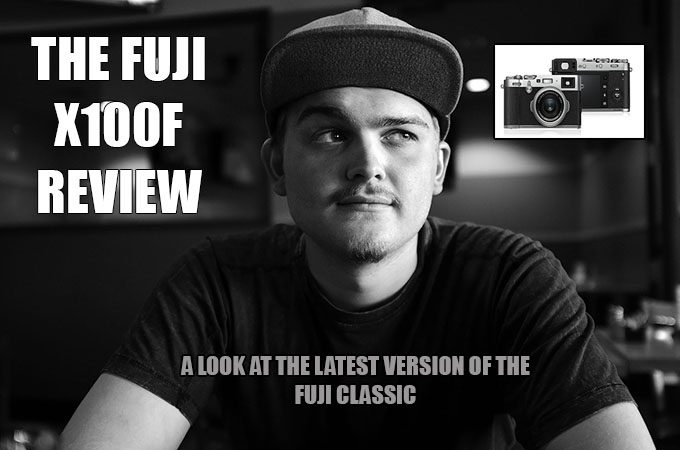 The Fuji X100F Review. The Fourth Generation of the Fuji is "The One"
By Steve Huff
Order the Fuji X100F at B&H Photo or Amazon.
The X100 series from Fuji has long been dear to my heart. In fact, it is one of the cameras that has taken the ride with me on this journey of life for the last six years or so (see this post from a week or so ago), on and off. It has given me memories of these last six years of my life with some great personal moments (most never published) that quite frankly, no other camera has. As I sat and browsed my thousands of photos taken with the X100, X100S, X100T and now even the X100F I kept saying to myself "wow, I have more personal photos that I love taken with this camera than even my Leica M cameras". Well, maybe not really but it sure seemed that way as my head got lost in a time machine of memories. Seeing my son younger, and remembering the times we used to have taking all day adventures or even seeing memories from other areas of my life that were important to me. Those moments where I seemed to have a X100 body over anything else.
X100F OOC JPEG using the "CHROME" color preset – Click it for larger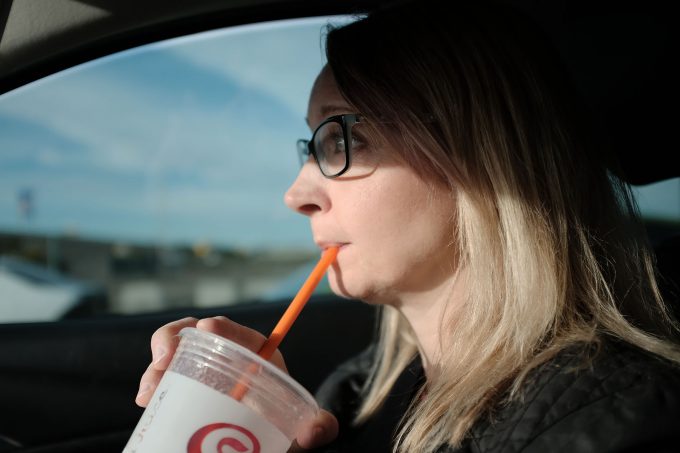 –
and this one, 10 seconds later – from RAW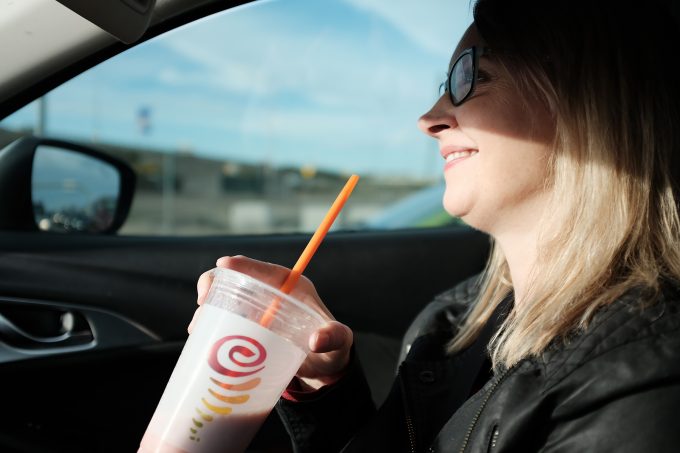 I even did this comparison back in the day, an X100 vs Leica M9 and the X100 did very well, if not portraying the images in a somewhat "flatter" way..but at 1/7th the cost, we have to give a little somewhere, right?
Then I sat there and wondered why that was, why I had an X100 body over a Leica or Sony or whatever I was using at the time, but then it hit me. The X100 was easy to carry, always easy to bring with me, always easy to USE. Sure, the 1st one, that original, had some slow focus issues, and some response issues. It was the 1st, and the 1st of anything is usually never perfect. Hell, even the new F is not perfect but it's still an X100 through and through and for that I am pleased as punch because the X100 to me represents the ultimate take anywhere camera when you just want to capture your life, and with great quality and color to boot. But I took that X100 with me as it was a joy to use and the output of that 1st version (without the Trans sensor) was beautiful.
X100F with the perfect strap I have found for it. The Tie her Up "Snake"  I use the 125mm version as I prefer the strap across my chest.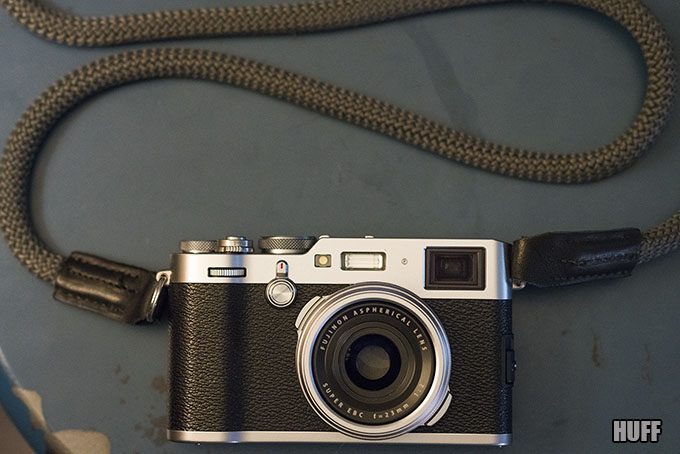 Now, of course there are other cameras that do this very well. A Leica M is fantastic for this, and has usually always been my "Go To" for these things. Small, slim, tiny lenses and a joy that comes from manual focus and nailing those shots. For me, lately, my eyesight has been degrading (comes with the territory when you hit mid to late 40's and I am 47 now) so manual focusing a RF has been tricky lately. When I fell in love HARD for the new M10 I realized it was harder for me to shoot as I never wear my glasses when shooting (though I should). I would now need diopters for using an M reliably. Then I remembered that I never missed a shot with the Leica SL due to its huge picture window EVF. Then I realized…"HEY, I never missed focus with the last two X100's using the AUTO FOCUS"…lol, even better.
X100F, f/2 – Must click to see larger better version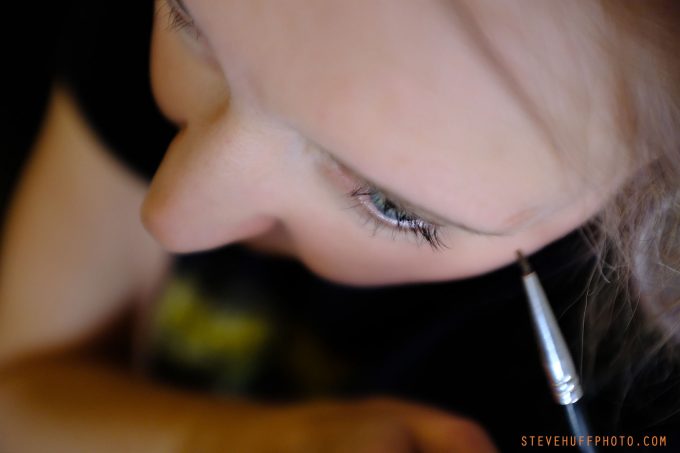 So with my 47 year old eyes fading and me not liking the whole "shooting with glasses" experience just yet I decided to delve into the new X100F with a thought that this time I may keep this camera instead of selling it. I bought it from Amazon when up for order and had one on the day of release. Sometimes I buy a camera for review, then sell it if I do not feel I want it. To be clear, I have a stable of cameras here and being a camera and lens reviewer allows that. I always keep my faves on hand for comparison sake. Today, in March 2017, I keep the Sony A7rII, An Olympus EM1 MKII and PEN-F, A Leica SL, A Sony A6300 and various lenses. These are the bodies that I enjoy and get the most use from right now, and I doubted if there was a place for the X100F but then I realized there most certainly was. I do not own a Fuji right now, and I need one. The Fuji colors, the newer Acros B&W mode that delivers (IMO) beautiful B&W images out of the camera and the small size mixed with the retro design that always made this series beautiful. I have nothing like that in my stable right now besides the PEN-F and while these two have some similarities, they are quite different. So yea, I will add the X100f to my shelf of favorites, and if that was a spoiler, I apologize 🙂
I went with the classic Silver and Black model because to me it just give the X100F that vintage look and style, and I already have the normal black SLR style body filled with my other cameras 😉
IF YOU MISSED IT, MY FIRST LOOK VIDEO OF THE X100F
FIRST THINGS FIRST
So first things first. What does this X100F offer than the X100, X100s and X100T did not? Well, as with all of these Fuji releases most improvements have been incremental and each new model brought forth improvements in auto focus speed and capabilities, response time and in the case of the X100F, the new things or improvements over the last model are listed below:
24.3MP APS-C X-Trans CMOS III Sensor and X-Processor Pro
"Utilizing Fujifilm's unique, randomized pixel array, the 24.3MP APS-C X-Trans CMOS III sensor affords a high degree of image quality and sharpness due to the omission of an optical low-pass filter. Versus conventional pixel patterns, the X-Trans design more closely mimics the organic nature of film in order to produce nuanced colors and smooth tonal transitions, while also reducing moiré and aliasing. Additionally, the sensor is paired with the X-Processor Pro image processor to yield smooth, low-noise results, an extended sensitivity range of ISO 100-51200, and quick performance speeds throughout the camera system, including an 8 fps continuous shooting rate, Full HD 1080p video recording at up to 60 fps, an AF speed of 0.08 seconds, 0.2 second shooting interval, 0.5 second startup time, and a 0.01 second shutter release lag."
My Brussels Griffon, Olive. X100F, Acros Mode in full sun in my yard.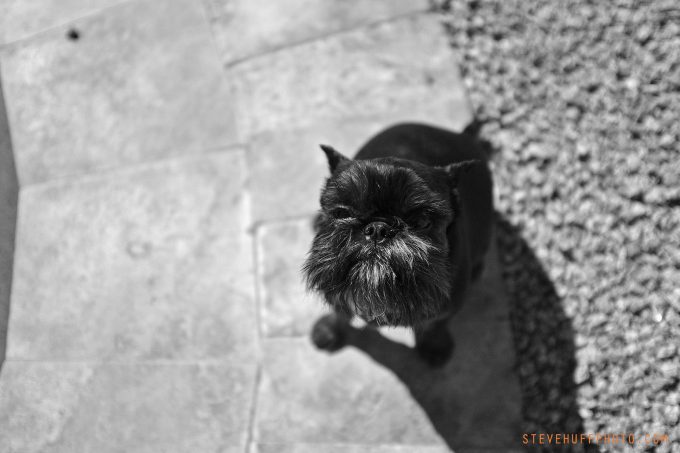 Advanced Hybrid Viewfinder
"Both optical and electronic viewing means are incorporated into the unique Advanced Hybrid Viewfinder, which provides both the simplicity of an OVF with the technological advancements of an EVF. Switching between both viewing methods is done with the dedicated OVF/EVF switching lever, enabling quick transitioning between both modes. The OVF has its benefits in providing a clear, unadulterated view of the scene you're photographing and reduces the shutter lag time to a minimum. For fine-tuning of focus, exposure, white balance, and other camera settings, the EVF gives you the ability to monitor all of the applied settings prior to making the exposure.
An enhanced optical viewfinder now incorporates an electronic rangefinder mode, harking to traditional mechanical rangefinder cameras of which this camera gains its appearance from, and permits refined and comparative manual focusing methods. The magnification of the electronic rangefinder can be adjusted to 2.5x or 6x for improved precision, and real-time parallax correction also enables more accurate framing and focusing in manual focus mode.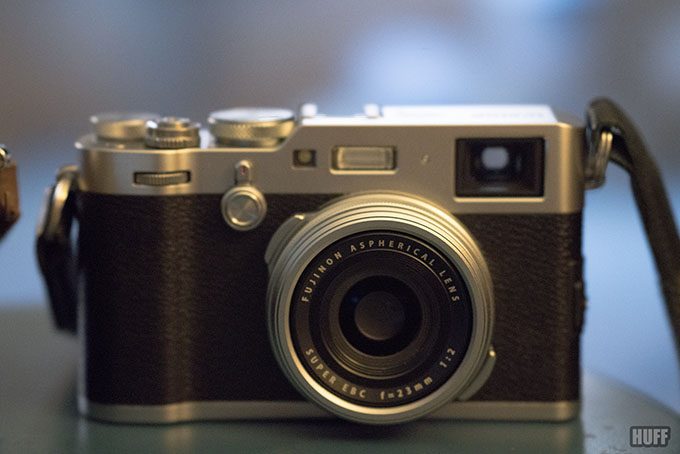 In contrast, the high-resolution 2.36m-dot EVF provides you with 100% frame coverage along with the ability to utilize electronic focusing aids for precise manual focus control. By using the phase-detection pixels located on the imaging sensor, Digital Split Image is able to assist in acquiring precise focus by showing comparative in and out of focus areas of the image. Also contributing to manual focus accuracy, focus peaking has been integrated and enables a more objective system of focusing by way of highlighting sharp edges and lines of contrast in a clear manner.
When working with the EVF, you can also utilize Shooting Effect Reflection settings in order to preview and utilize selected camera effects, such as Film Simulation modes. When this setting is turned off, the image will revert to a natural view, void of any exposure or camera settings applied, to better suit working in darker conditions and to greatly reduce any display lag."
May have been Velvia mode, JPEG – X100F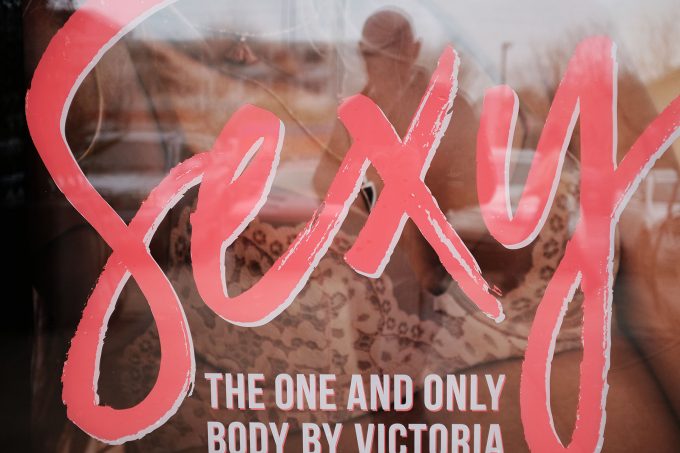 Body Design
*Rear 3.0″ 1.04m-dot LCD monitor for image playback and review, menu navigation, and for live view shooting.
*A physical ISO dial has been incorporated within the shutter speed dial to allow for intuitive, direct switching of sensitivity settings – This is something cool, and in use I like it. I normally keep my ISO on Auto but here I can easily switch ISO (much like the new Leica M10) and it is very easy to lift up and adjust from Auto, to an actual number or a low or high setting. 
*Focus lever has been added to lens to improve manual focus adjustment – A nice touch here. 
*Rear focus lever is available for intuitive selecting and switching of AF points – A welcome addition. I love the joysticks on cameras, and use it all the time on my Leica SL. Here it is now on the Fuji X100F. 
*The physical exposure compensation dial now features a C position to permit an expanded +/- 5 EV range when working with the control dials – This is also new and nice to have. 
*The majority of the camera's control buttons and dials have been placed on the right-hand side of the body to enable easier one-handed use – In use this works out very well. A nice clean layout and all on the right side. Perfect.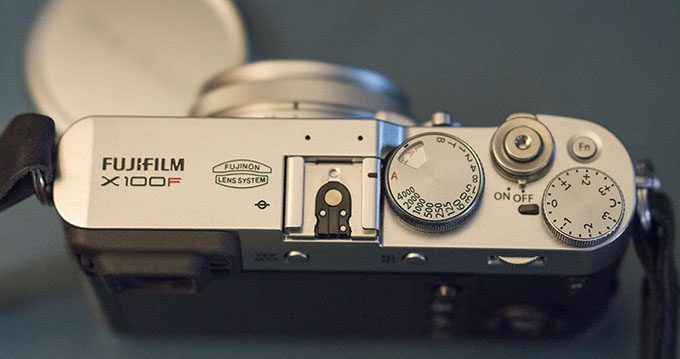 91-Point Autofocus System
"Utilizing both contrast- and phase-detection methods, the hybrid autofocus system employs 91 total points, which can be divided into 325 total areas for a high degree of focusing accuracy in a variety of lighting conditions. Approximately 40% of the frame is covered by 49 phase-detection points in order to provide fast AF performance to suit working with moving subjects."
Film Simulation Modes
Now with the new B&W simulation "Acros" which delivers stunning out of camera B&W images.
Two with the Acros B&W film simulation. I love this mode and will use it for all of my B&W images. Click them for larger.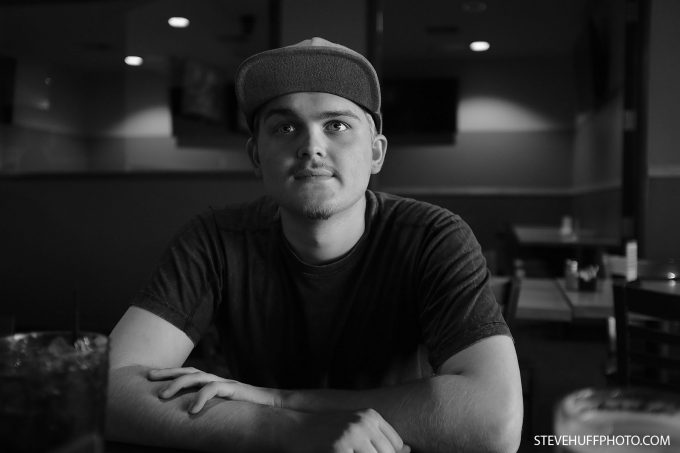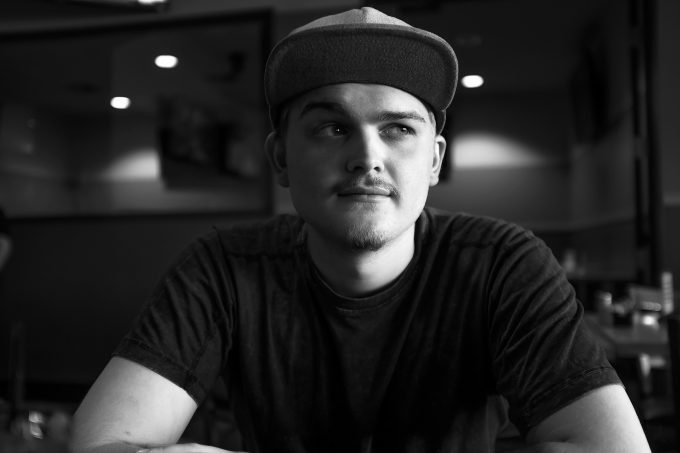 More Features of the X100F
*Built-in Wi-Fi lets you wirelessly transfer images or remotely control the camera from a linked mobile device.
*Integrated three-stop neutral density filter benefits working in bright light conditions with wider aperture settings or slower shutter speeds.
*An electronic shutter function affords high shutter speeds up to 1/32,000 sec.
*Auto Macro focusing mode lets you focus on subjects as close a 3.9″ away.
*Digital Teleconverter settings let you simulate the look of a 50mm or 70mm lens.
*Advanced Filters: Toy Camera, Miniature, Pop Color, High Key, Low Key, Dynamic Tone, Soft Focus, and Partial Color (Red, Orange, Yellow, Green, Blue, and Purple).
CLICK FOR LARGER
Shooting with the new X100F vs the old versions…
When the X100F arrived I was excited to use and shoot with the latest version. I was curious as to what Fuji could do to improve upon it from the T or even S. To be honest, I was not a huge fan of the T as I felt it was very similar to the S. Small changes made that really did not affect me at all with it. But this new F, for me is the one that finally surpasses the original for IQ and everything else. To me, this new F is "The One" when it comes to the X100 series. ]
It now uses the same battery as the X-Pro  system so we get better battery life, and the body still stays slim and trim. The body to me feels a tad more beefier in weight though, which is a good thing as I always find Fuji camera too feel hollow and almost too light when compared to other cameras makers. Sony, Olympus or Leica. But this X100F feels great, just as it should. Not too light and not too heavy. It's fantastic in feel and form.
I basically just took mine out with me wherever I went even though these last two weeks have been filled with personal things I had to get done for life in general, as well as some sickness issues and even losing my passport before a huge out of the country trip and stressing to find it (so far without luck). So while I have been stressed and hectic with life, I managed to evaluate the X100F anyway 😉 Truth be told I try not to let myself get stressed out too much, ever, and shooting the X100F seemed to help me forget some of the stress I have been getting thrown at me this week.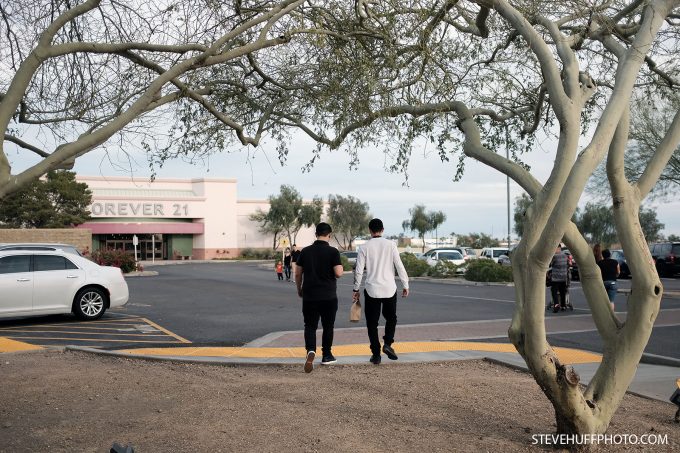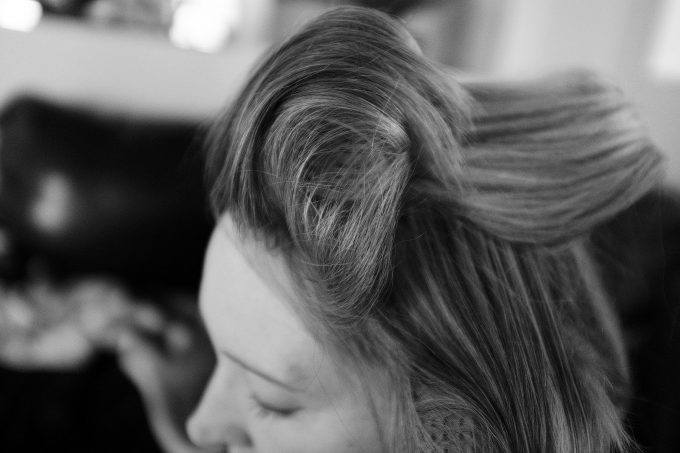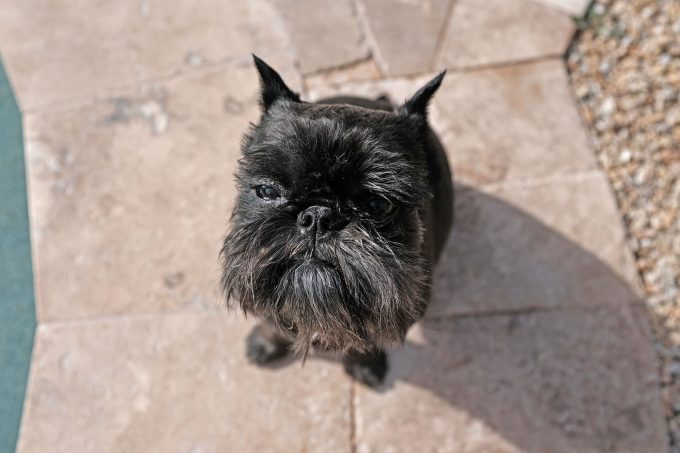 Shooting it has been a smooth experience. No lag, no missed Auto Focus shots, no problems with over exposure as I used to get with the older models. Now I seem to be getting a tad but of underexposure which is strange for a Fuji but I usually shoot with a little exposure comp set in to avoid highlights blowing out. Something I became used to with the original Leica monochrome. With the X100F I do not need to do that as it seems to expose the scene perfectly for my worries and the dynamic range is there, as it is with all cameras made today (the good ones).
The EVF is still nice, and how I remember it. Fuji has improved it yet again but in reality, in real use, it is pretty much the same as I remember from the last three. You can shoot full on EVF or use the optical VF that mimics a rangefinder (though not really). So if you like optical, it is here. Like EVF? It's here as well. I always seem to be drawn to the EVF as I am able to see just what I am getting out of it. If I shoot in Acros mode I can see what the image will look like, and even be exposed like. With the OVF you do not get these luxuries. The EVF is good, but not a "WOW" EVF. For the cost of the camera though ($1299) Fuji has packed in loads of useful features and given us all kinds of goodies. EVF/OVF, the fantastic Fuji Film sim modes, the enhanced AF speed, Better Video (though I still would not use this as a video camera), silent shutter with 1/32,000 speed, they kept the built in ND filter for sunny days when using the mechanical shutter, and an overall package that is just such a joy to use and attractive.
This is a beautiful camera in every way and to be honest, I have fallen for it as it made me remember more than any before it, the good times and memories I made with the original X100 and to some extent the ones that came after it. I have decided that to me, this camera is perfect for making life memories. Even more so than a Leica. It's cheaper, it's fast, it's easy to use yet advanced enough for the geek in us or even a backup for some pros, it has a wonderful sensor as well. Many know I have not been thrilled with the last two Fuji X Trans sensors but this one, I like it. A lot.
No more smudges when using Adobe software, and some of that "flatness" has gone away as well. While not as "deep" as a Leica SL file, what we get for our money here is IMO unmatched in a camera of this type.
X100F, all at f/2 and Acros mode (LOVE this Film Simulation)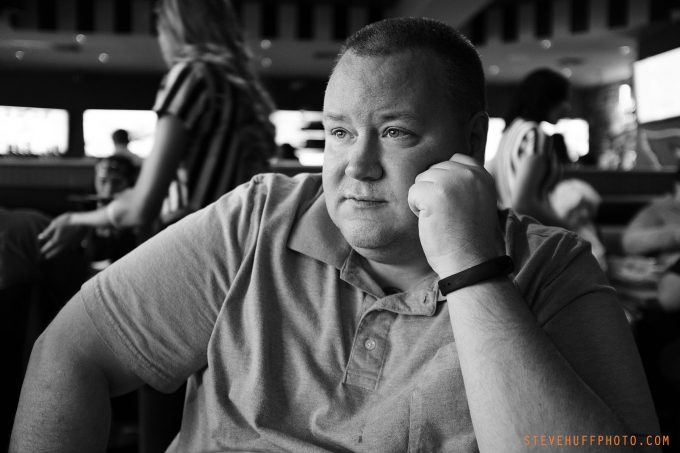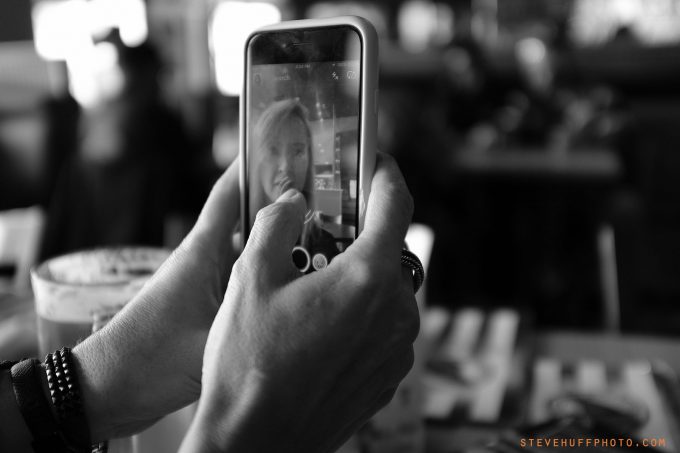 The Competition for the X100F?
This camera is a fixed lens 23mm lens camera. This 23mm lens is an f/2 lens and gives us the illusion of being a 35mm lens due to the magnification of the APS-C sensor. This is not a full frame sensor camera and will not give us the huge shallow depth of field we can get from a Sony RX1R system, or even the Leica Q. But those full frame single lens cameras? They run from $3800 to $4300 where this Fuji is $1299.  So with the Fuji we get a similar vibe body for $2500 less money and the X100F actually has more features and things going for it in general over the other two BUT, and this is a huge BUT, the RX1R and Q systems will indeed offer better, richer IQ. The Fuji will offer a tad flatter image, and I still do see some of that "flatness" in this latest X Trans sensor but overall, it is closer than ever.
The Sony will be slower in AF than the Fuji, and the Q is fastest of all. The Sony will offer the best IQ of all three IMO, then the Q, then the X100f. All three are FANTASTIC cameras with the Sony being the smallest form factor in some ways, though not as thin as the Fuji due to the HQ 35mm f/2 Zeiss lens attached. The Q is the largest.
To see my reviews of those cameras, check them out here. Sony RX1RMKII, Leica Q and the older Sony RX1R
To be honest I love all three of those but the Q is priced out of my rage for what I would pay for a camera of this kind. The Sony, I love and adore..but it is not the speed demon that the Q is. That leaves me with the X100f. It's the cheapest, it's one of the smallest and it offers quite a bit like the unique OVF/EVF experience and the Fuji color and Fuji cilm simulations that can, in the right hands be delicious ; ) I have not exploited this camera for all it can do just yet. But again, this camera can not compete with the Sony for IQ so if IQ is your all out be all end all, I'd say go with an older Sony RX1R (not the MKII) and you can get one for much less than the MKII and it's output is gorgeous.
The original Sony RX1R…IMO gives a more smoother cinematic vibe due to the full frame sensor.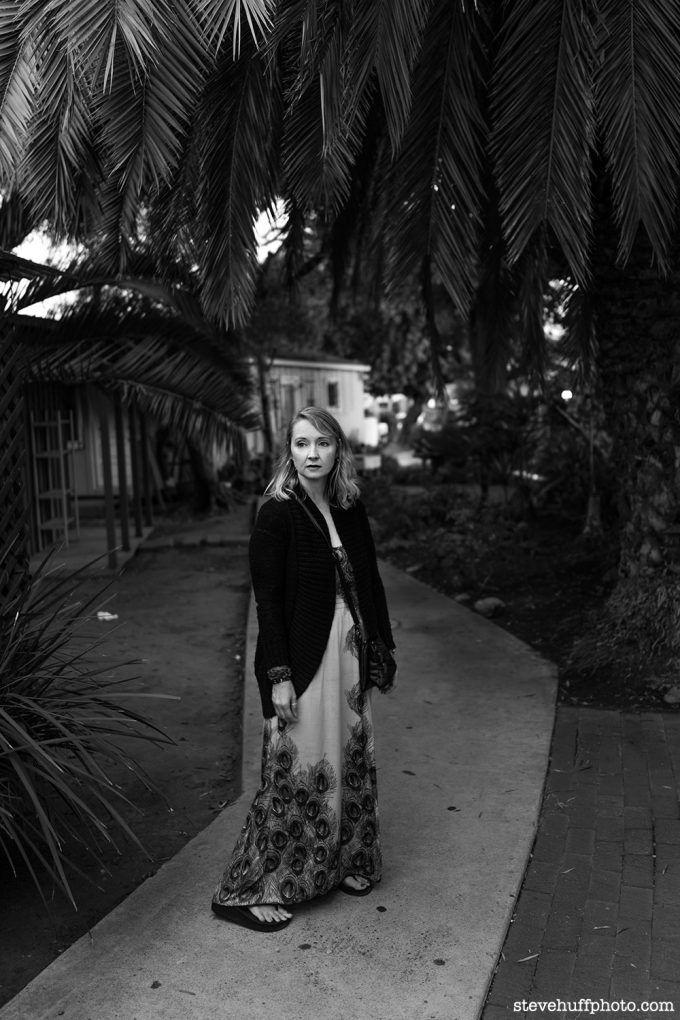 Other cameras, like IC cameras are not really competition for this camera. If one is pondering an X100F, I doubt they are pondering something like a Leica M or Sony A7 or Olympus PEN because all of those are so different from each other. This camera, you can not ever change the lens. So when you buy one, get ready to set into the 35mm state of mind as 35mm is the equiv focal length you will shoot at with this guy. All the time! No 50, no 75, and now 21. Just 35. So if this is scary to you, you should be looking at an interchangeable lens camera.
The Olympus PEN-F on the left with the AMAZING 25 f/1.2 lens. The X100f on the right.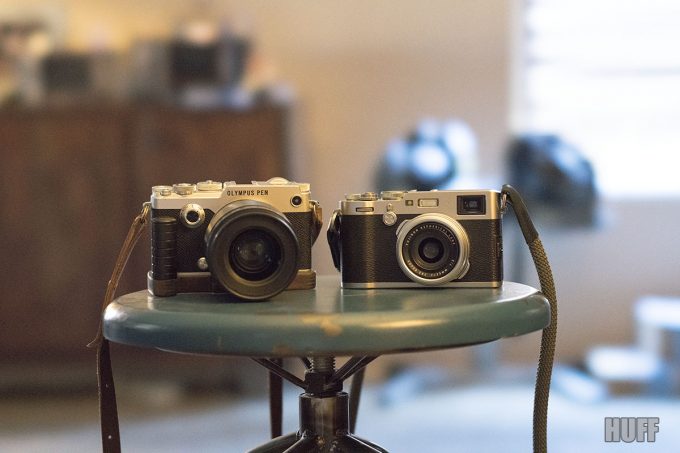 The closest IC camera to this one is the Olympus PEN-F. It's look are similar, and the feel is similar and even the PEN-F has a cool Tri X B&W film simulation mode 😉 IN fact, since I have both here, let me compare them a bit, B&W mode to B&W mode 😉 I will use the 25 1.2 lens on the Olympus (closest I have to the 23mm lens on the Fuji). With the APS-C of the Fuji this brings us a 35mm magnification. With the Olympus and the M 4/3 sensor that doubles and gives us a 50mm effective FOV. I do not have one of the 17mm M 4/3 lenses on hand to do a 35vs 35 thing but either way, the Fuji is a 23mm lens, pure and simple. The Only is a 25mm lens. So they are close and this will be a WHAT YOU SEE IS WHAT YOU GET comparison…
SHOT 1, Fuji X100F vs Olympus PEN-F – Acros vs Tri-X
These are OOC JPEGS from each camera using their own B&W film simulations. The Only does Tri-X (though I turned off grain for sake of comparison) and the Fuji does Acros…let's see if they differ and how..
Immediately I see the Fuji delivers a softer less contrasty look to the conversion. The Only looks a little more "WOW" but that is due to the higher contrast of Tri-X  so it is going for that look. Also, the lens on the Old delivers a tad more pop due to the f/1.2 aperture. The Fuji was shot at f/2 and the Only at f/1.2. both wide open to show what you get with each camera and respective lens (23mm on the Fuji and 25mm on the Olympus). The Only has a 2X crop so that 25 will look like a 50 where the Fuji is APS-C. The Fuji's 23 will appear as a 35mm in regards to FOV. CLICK THE IMAGES for larger.
FUJI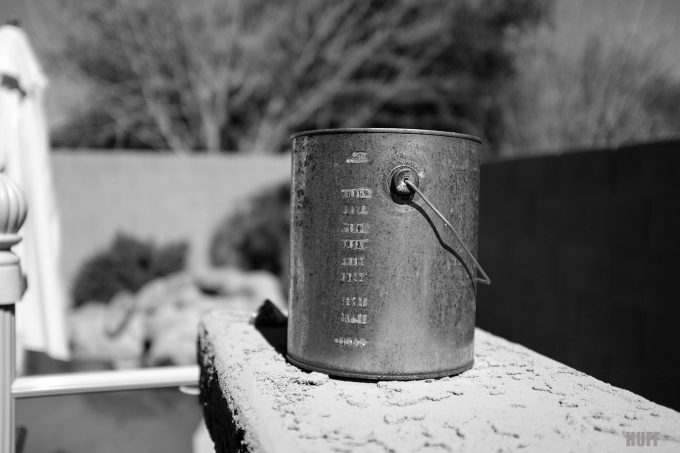 –
OLYMPUS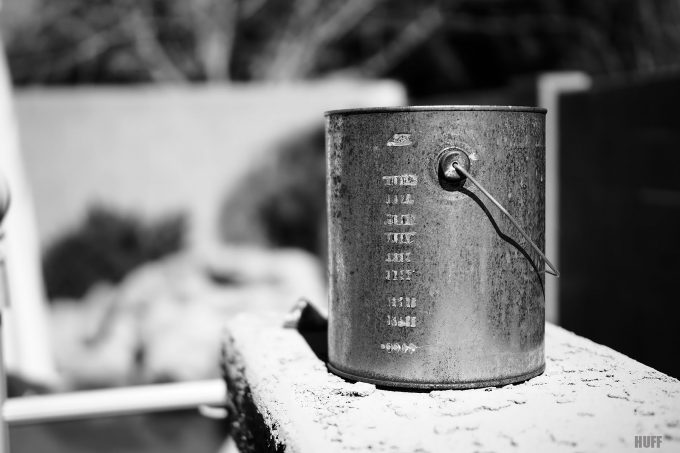 –
In the 2nd image I see more DR with Fuji out of the box for these JPEG's as well as a more even tonality to the B&W look. Again, Acros vs TriX but I see that more grey look much like the original Leica Monochrom. This gives us a more unique B&W look IMO, at least for my eyes. I prefer the Fuji here. While the Only is doing the shallow DOF thing better it appears to look a tad more digital. THOUGH I have to say, I like both and would use both. If I wanted a more harder look like TriX can give, I'd choose the Oly. If I wanted softer beautiful portraits I would choose the Fuji. Of course, each can be edited to taste as well. These are right out of the box. 
FUJI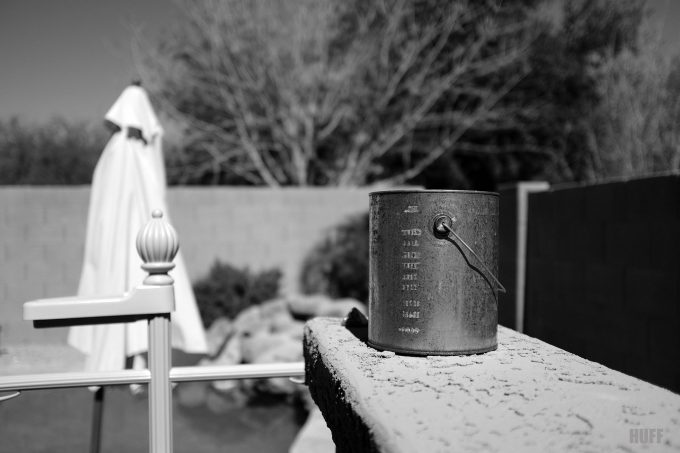 –
OLYMPUS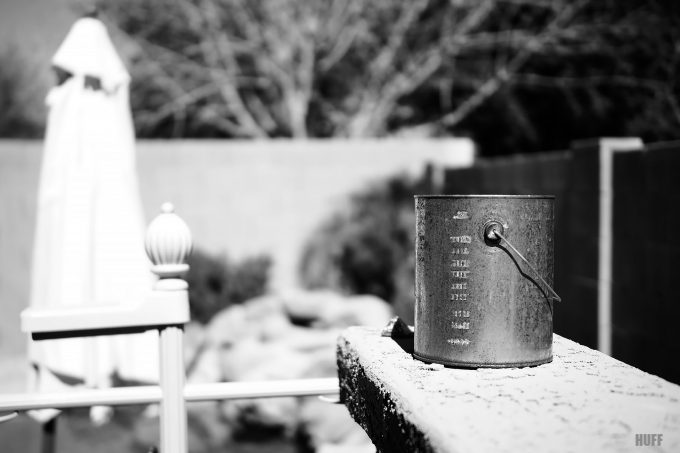 –
How about color? The Olympus has a Slide film emulation and the Fuji has Velvia..let's see how they look
The Fuji has more glowing color and here the Old is a but more subdued. Again, both wide open and since they are around the same focal length we get more shallow DOF from the f/1.2 of the Olympus over the f/2 of the Fuji. THIS IS NOT A sharpness or detail comparison, just color and to show what we can expect from each combo wide open. 
FUJI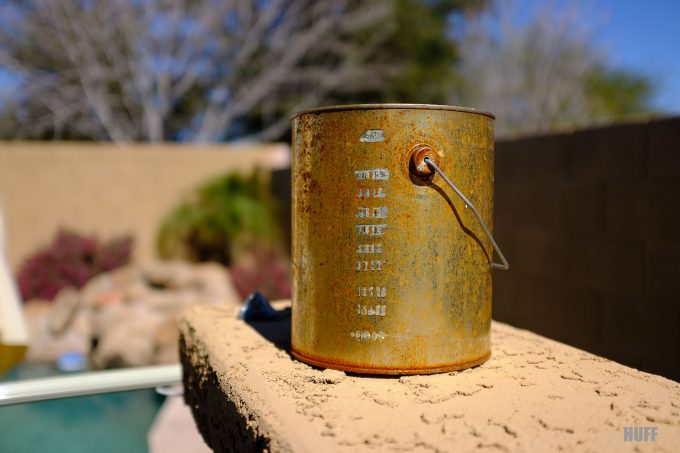 –
OLYMPUS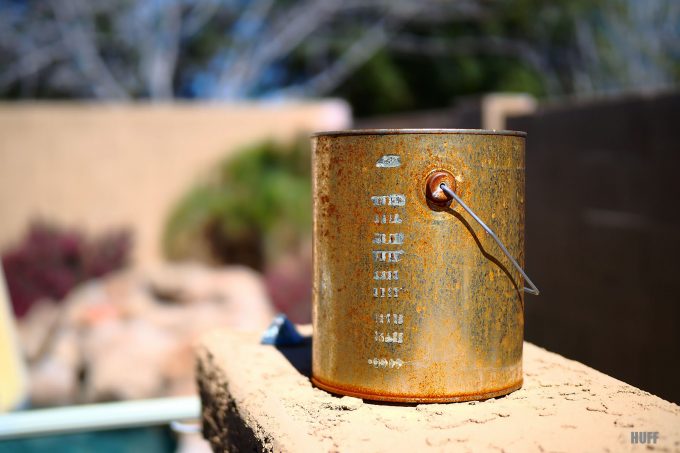 –
and one more…
FUJI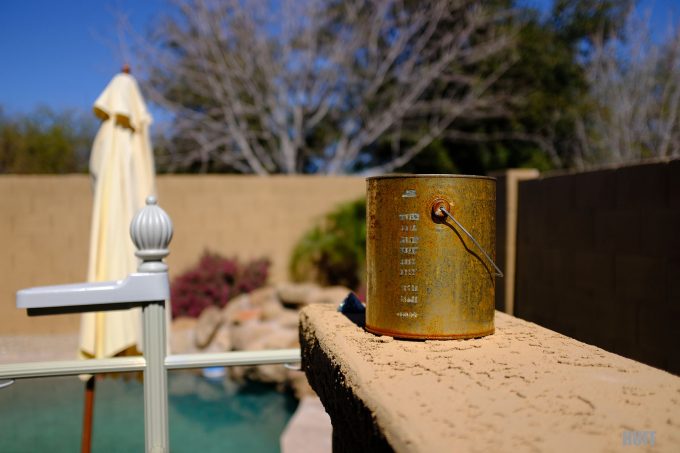 –
OLYMPUS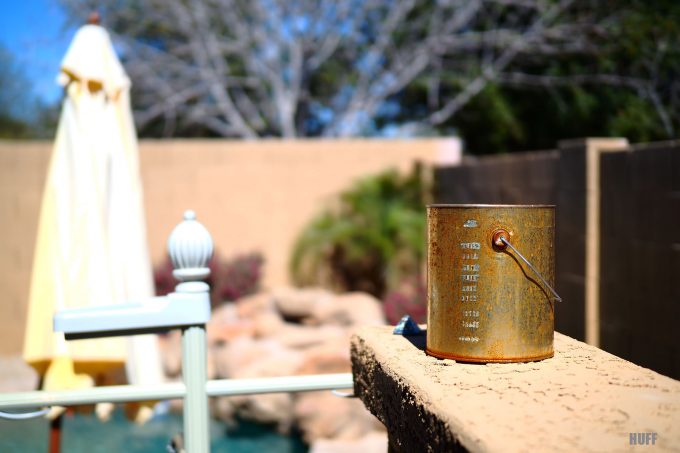 So to me, I slightly prefer the Fuji renderings for the B&W and for the color, I prefer the Olympus color tones (Velvia vs Slide) in these modes but also look at the OOC DR of the Fuji vs Olympus. Interesting. Of course if these were shot in RAW I could have adjusted the Olympus to be just fine but the SLIDE FILM emulation would have left, so these are all what you see is what you get out of camera JPEGS.
HOW ABOUT VS A FULL FRAME? 
Just for fun I pulled out the Leica SL and a 35 Zm f/1.4 Lens to shoot a test image of Debby with each. How would the X100F compare against the big SL which is a $10k combo? Yep, a just for fun $1300 vs $10k combo comparison…heeheehee.
Here the 1st one is from the Leica SL and the 35 f/1.4 Zeiss ZM Lens. A $10k combo, or just under. ($7500 for the SL, $2300 for the lens) – Click for larger to see them correctly!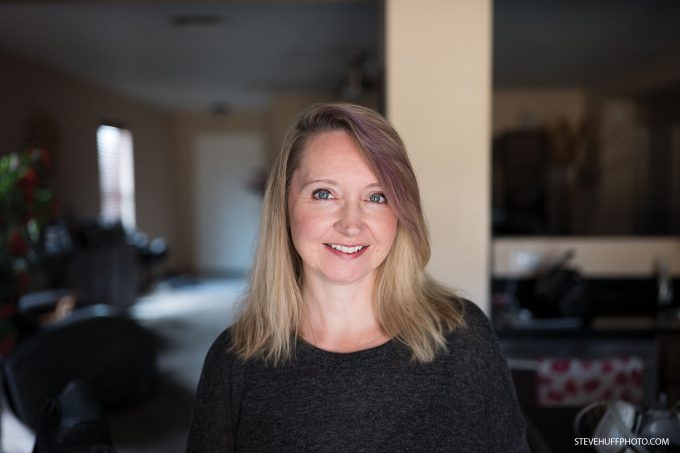 –
X100F with Standard color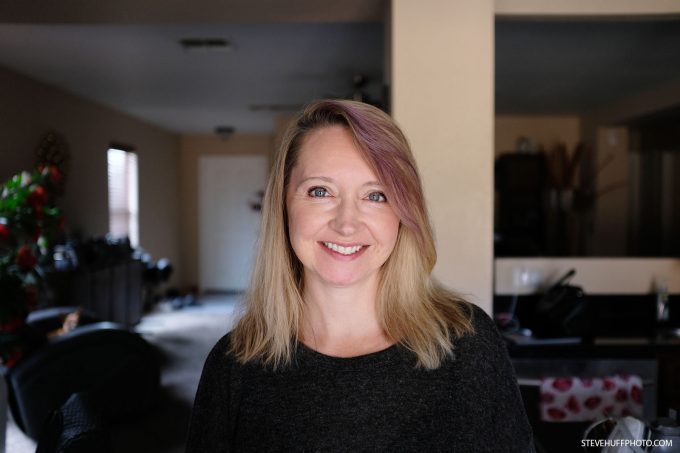 Now while I feel the SL blows the Fuji away here in all areas, I have to say..this Fuji, especially at 1st glance gives us the impression that it is not far behind the SL with Zeiss lens. Yep, the aging 23mm f.2 on the Fuji vs a true 35mm f/1.4 on the Leica yet the Fuji is  holding its own. While the SL is in another league in build and feel and control, the X100F has the IQ, and for some that is all that matters. I will say the color is closer from the SL than the Fuji (to reality) but both are lovely. This makes a good argument when spending our hard earned money…do we go for what we WANT or what we NEED?
Now, the SL is a pro camera and can be used in all pro situations. It beats the X100f in all areas and you can use any lens you desire on it, almost. Even Canon and Nikon. It's a versatile beast and it also has amazing video quality. The X100f is a cheaper made smaller take anywhere camera that can slide in any bag, or be grabbed running out the door. No muss, no fuss. Pick your poison and cost : )
MY BOTTOM LINE CONCLUSION ON THE FUJI X100F
Fuji has delivered yet another X100 camera, the fourth one since 2011. That is a new X100 every year and a half on average. This version is absolutely the best of the X100 models and the reason why is because it is fully matured, it feels better than ever, has a good battery system for its size, has a wonderful EVF/OVF hybrid and has beautiful color from the standard presets or the custom film emulations. It has wide dynamic range and the lens, while aging, offers a bit of classic and modern thrown in. Not bitingly sharp but pleasing and beautiful in its character.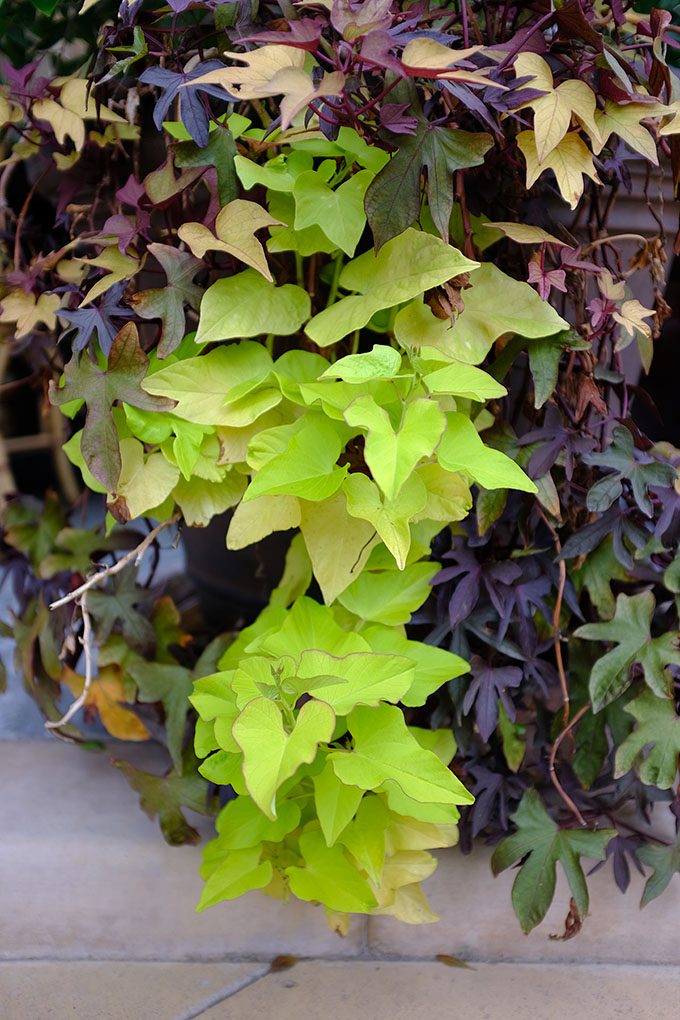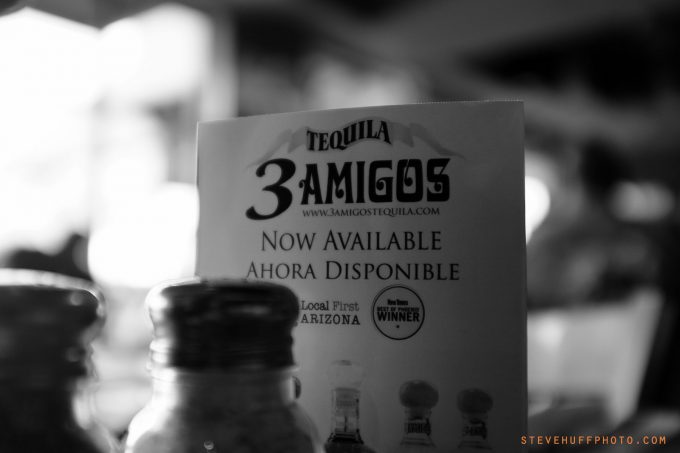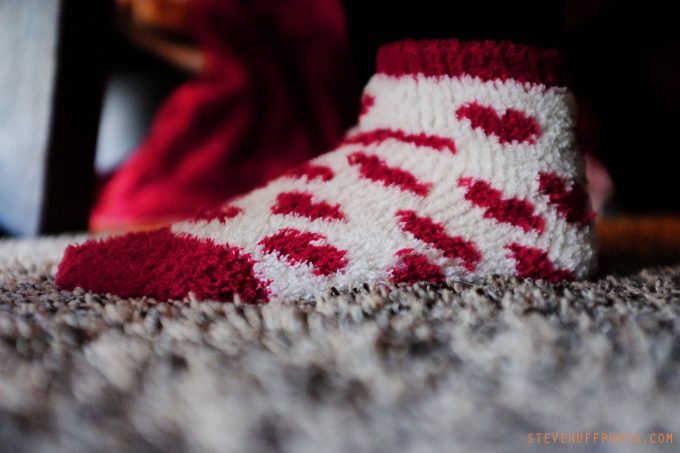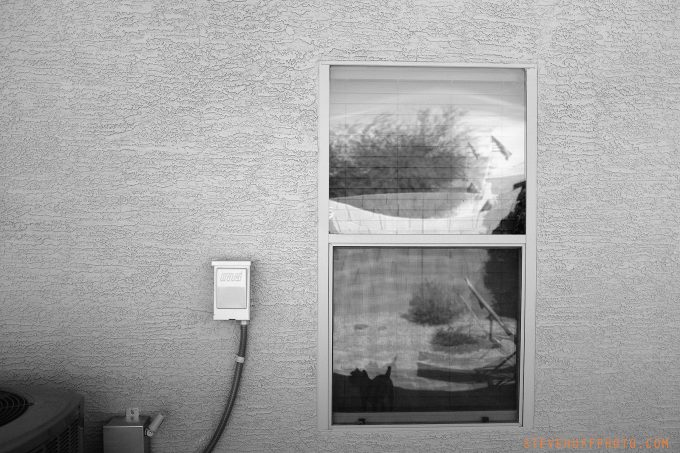 Many wanted Fuji to release this with an f/1.4 lens but that would have made it larger, and most likely slower. It has taken Fuji 6 years to get this lens to be pretty quick in AF as it is, adding a new bigger lens with a wider aperture would probably have been clunky and slow, and for me the X100 series is about having a beautiful take anywhere capable camera with one 35mm equivalent lens on it to you anywhere you need to go, while learning how to "see" as well. A 35mm lens (or equivalent as we have here) will teach you more than using a zoom for a year and when using a camera like this, day in and out, you will learn how to get the most from the focal length and this can result in better images through time and getting comfy with the system.
ISO 6400 at night, one small table lamp to my right. ACROS mode. NR was at -3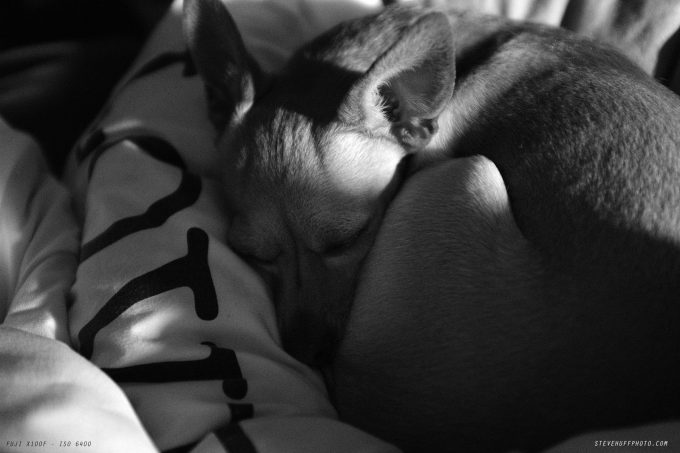 The X100F is a camera you can bond with and while never perfect, and not for everyone, for the money there is nothing that beats it. That is important to know..FOR THE MONEY. If you want a fixed lens camera this and the two full frame beasts, the Leica Q and Sony RX1R series are the only game in town. This one is much cheaper and if you can deal with less shallow DOF and an escape from the richness of a full frame sensor then you will be ecstatic to save $2500 or so on the Fuji X100F over the other two. For those who want all out IQ and pop and wow, the Sony and Leica would be your best bet but it will cost you. For me, I am very happy with the X100F and have decided to keep this one on my shelf to add with my other cameras that have stood the test of time in my house. A good way to have a take anywhere no muss or fuss camera companion and a great way to have Fuji color when I want it without having to invest in lenses for another system.
A WIN/WIN. 
This is the best Fuji X100 to date, and you can take that to the bank. I recommend setting your noise reduction to -4 though as these cameras (Fuji's in general) have a tendency to really be aggressive with NR if cranked up.
WHERE TO BUY?

My top recommended dealers are below. You will never get screwed over by them and I have used these shops forever. Class A all the way:
B&H Photo Fuji X100F Info and Order Page
Amazon Fuji X100F info and order page
PopFlash.com Info and Order page
---
PLEASE! I NEED YOUR HELP TO KEEP THIS WEBSITE RUNNING, IT IS SO EASY AND FREEE for you to HELP OUT!
Hello to all! For the past 8 years I have been running this website and it has grown to beyond my wildest dreams. Some days this very website has a crazy amount of visitors and because of this I need and use superfast dedicated web servers to host the site. Running this site costs quite a bit of cash every single month and on top of that, I work full-time 40-60+ hours a week on it each and every single day of the week (At peak times I receive 100-300 emails a DAY). Because of this, I could use YOUR help to cover my costs for this free information that is provided on a daily basis. 
To help out it is simple, and no, I am not asking you for a penny and I NEVER EVER DO! I do this for free basically, and have for years…but I do get paid when you, the reader makes a purchase (of anything) using my links to my sponsors. That is the only way I make the money to keep this free info flowing.
If you ever decide to make a purchase from B&H Photo or Amazon
, for ANYTHING, even diapers..you can help me without spending a penny to do so. If you use my links to make your purchase (when you click a link here and it takes you to B&H or Amazon, that is using my links as once there you can buy anything and I will get a teeny small credit) you will in turn be helping this site to keep on going and keep on growing. But each month I need HUNDREDS of you to do this in order for this site to continue, and believe me that is not easy.
Not only do I spend money on fast hosting but I also spend it on cameras to buy to review, lenses to review, bags to review, gas and travel, and a slew of other things. You would be amazed at what it costs me just to maintain this website, in money and time (250 hours a month, and about $3000 per month).
So all I ask is that if you find the free info on this website useful AND you ever need to make a purchase at B&H Photo or Amazon, just use the links below. You can even bookmark the Amazon link (not the B&H) and use it anytime you buy something. It costs you nothing extra but will provide me and this site with a dollar or two to keep on trucking along.
AMAZON LINK (you can bookmark this one)
B&H PHOTO LINK – (not bookmark able) Can also use my search bar on the right side or links within reviews, anytime.
Outside of the USA? Use my worldwide Amazon links HERE!
You can also follow me on Facebook, Twitter, or YouTube. 😉
One other way to help is by donation. If you want to donate to this site, any amount you choose, even $5, you can do so using the paypal link HERE and enter in your donation amount. All donations help to keep this site going and growing!
 I do not charge any member fees nor do I (nor will I ever) charge for reviews, so your donations go a long way to keeping this site loaded with useful content. If you choose to help out, I thank you from the bottom of my heart.