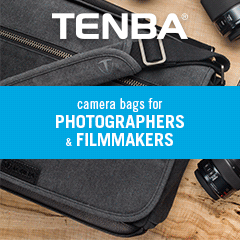 Welcome new site sponsors for 2017! Tenba Bags and Tie Her Up straps!
Happy Friday to all! It's going to be a wonderful weekend and today I posted a new HiFi review if anyone is interested in that. I want to welcome two new site sponsors for 2017!
Tenba Bags – Tenba makes some great bags, and I will be doing a review of their new Cinema Camera line next week. Since I recently purchased my own Canon C100 MKII, I need a good bag to carry this and my lenses. Tenba just released a new cinema line of bags called "CINELUX" and I will be reviewing one of these bags next week. You can see them HERE. Hoping it makes the cut for my C100 MKII and lenses.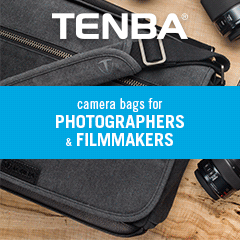 Tie Her Up Straps – The name may be a little racy to some but these guys make AMAZING straps for mirrorless, Leica or even DSLRS. They have straps and other accessories and I also just received their Leica M strap, and a coupe other surprises that will be reviewed next week as well. You can see what they have to offer HERE.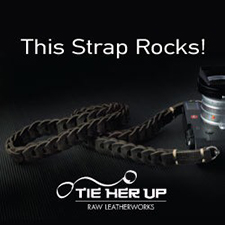 I get many who want to become a site sponsor and here is a quick fact. I refuse 80% of them. I only allow advertisers here if I truly like their gear, what they are about and after I have used something they offer and truly loved it. So when you see a new site sponsor here at this site, you know it is one I approve of 100%. So welcome TENBA and TUE HER UP!