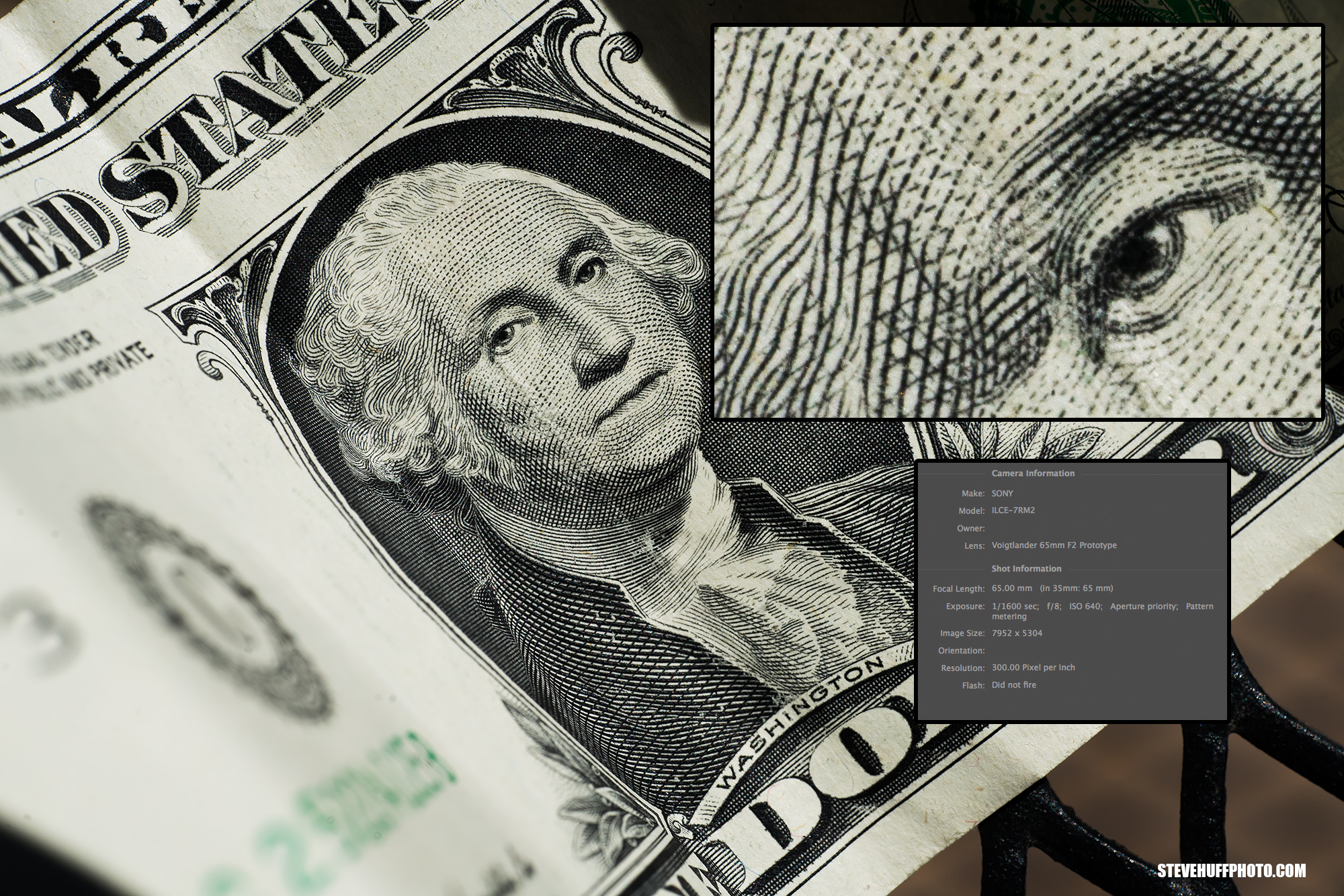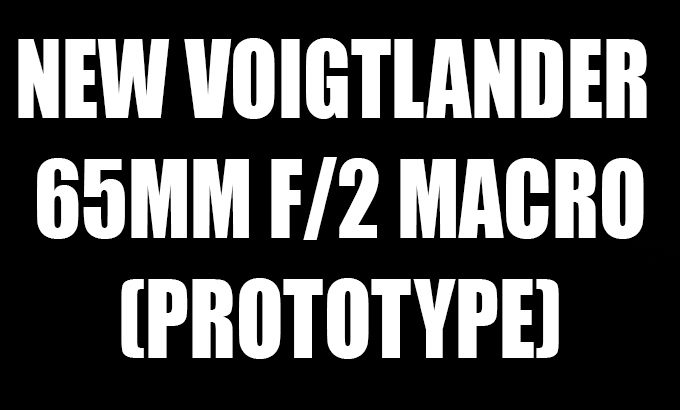 A first look at the Voigtlander 65mm f/2 APO Macro (Prototype) for Sony E Mount
By Steve Huff
NOTE: I can not show the lens, as the body/design is not final. The OPTICS ARE final so I can share images from the lens. Enjoy this very 1st look at the upcoming Voigtlander 65 f/2 Macro APO lens. 
Hey hey everyone! It is Monday and what a wild ride I had over the weekend. Was starting my 2 week-long road trip from AZ to IL to OH in a little Mazda Miata when I hit a stretch in New Mexico that almost had me stranded, and in an accident. The highway was shut down (I 40 East) due to two semi trucks flipping over. We had to exit the 40 E and were forced by police to head back on 40 West. It was insane, and in a little rear wheel drive Miata, I was sliding all over the place. I was heading to Illinois to visit with my Mom, and then on to Ohio to meet up with friends for a project.
But after that storm….
I had to turn around and drive 500 miles back home only 1/4 into my journey ( the storm was predicted to continue on for 2 days all throughout my route). Such a disappointment as I had a few new lenses with me to use and test along the way. One of those lenses is the brand new Voigtlander 65mm f/2 APO MACRO 1:2 made for Sony E mount. The lens I have here was sent to me by Voigtlander and CameraQuest.com. It is a prototype but the optics are 100% final. Since the lens itself will change in appearance I can not show the prototype lens itself, but I can show images from it as it is a final production lens as far as the optics are concerned.
CLICK THIS ONE – Closest focusing distance to a Nespresso Coffee Pod. Click to see the detail in the 100% crop and EXIF data. Shot at ISO 6400 on the A7RII.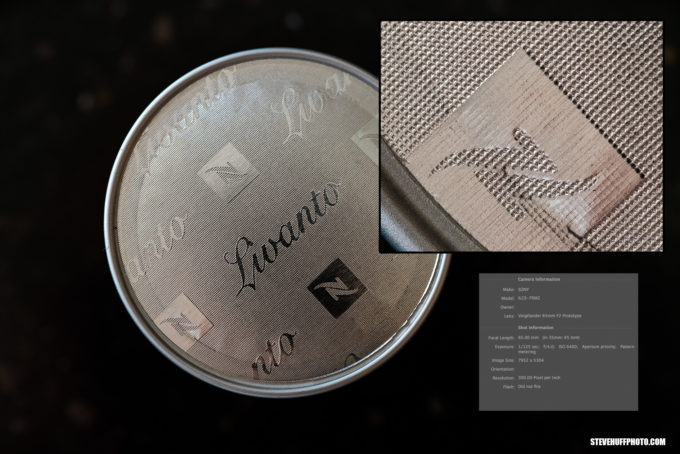 You guys know I am not a Macro guy, as in, I am not a master with the Macro lens but I have shot with quite a few of the great Macro lenses out there today for Mirrorless systems. One being the Sony 90 Macro 2.8. The other being the Olympus 60mm Macro for Micro 4/3. In the past I owned a Tamron 90mm Macro for my then DSLR. So yes, I am familiar with Macro lenses, and how to use them. I just am not a "master" at the task of taking macro shots.
You all know I enjoy GOOD lenses and GOOD cameras. I always have the idea that most of the time "you get what you pay for" but I also know there are great companies like Voigtlander that offer some pretty amazing glass for a fraction of the cost of the bug names like Leica. Hell, the Voigtlander 50 1.5 Nokton is neck and neck with the Leica 50 Summilux ASPH and it comes in at $2500 less.
So there are deals to be had when it comes to lenses without much sacrifice in performance. Even so, this lens, the new 65mm f/2 APO Macro…I have no idea of the cost, or what it will look like when completed but I can say that so far, the optics are VERY NICE. I literally was given NO info here. Just a lens in a box. I was asked to try it out and see what I think. So here goes it!
First off, the color performance of the lens is sublime. Click it below and see the detail of that 100% crop. This is an APO lens and it shows. The color and contrast is just where I like it and the sharpness is incredible.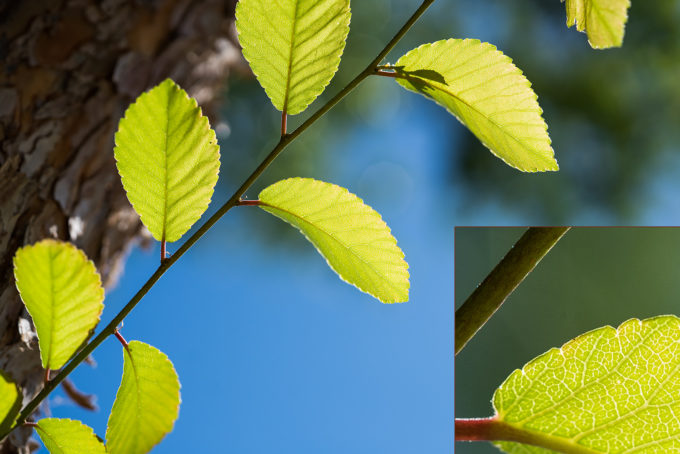 In this shot above, while not a true "MACRO" shot, you can see the color delicacy, and look at all of the veins in the leaves, so clear and crisp. The bokeh is also rather smooth and nice as well. When I opened this shot up I was pleased with what I was seeing in all aspects. It was shot with my trusty A7RII, a camera I love more and more each day. Instead of tiring of that camera over the last two years, I have grown more fond of it, which is weird for a gearhead like myself. I feel it offers amazing value for the money for almost any photographer who shoots everyday life. Yes, the investment is not cheap but over the long haul I have gotten so much use from this camera I have found it to be well worth that initial cost. I do not usually have these feelings with Leica where I cringe at the investment, and while I love Leica cameras, the SL and M series, the cost is over the top for most and I never feel like I have received "great value" when I buy a body from Leica. I love and lust over them, sure, they are amazing and beautiful but they are never a good value.
Speaking of good values, I suspect this Voigtlander lens will be a great value as that is the MO of Voigtlander. They deliver stellar glass for much less than the competition and while they do have their own signature look at times with lenses like the 35 f/1.2 M mount and the 75 1.87 M mount (both beautiful lenses) some prefer this look to even Leica or Zeiss. So Voigtlander is very well loved among the Leica crowd and now even many in the Sony crowd.
With their ultra wide line of lenses consisting of the 10mm, 12mm and 15mm Voigtlander has Sony E mount covered for the wide end. I tested those lenses a while back HERE and they were all fantastic though my pref was with the 12mm and 15mm.
So now that I have this new prototype in my hand, the Voigtlander 65mm f/2 APO I am seeing the same pattern of extremely high performance with what I assume will be at a great price as Voigtlander usually delivers.
In fact, while many have RAVED over the Sony 90mm 2.8, I was never a HUGE fan of that lens. I reviewed it HERE but for me it was nice but not a lens I would buy for myself. IN fact, I am already liking this Voigtlander more for my personal tastes. Click the images to see them larger and much better.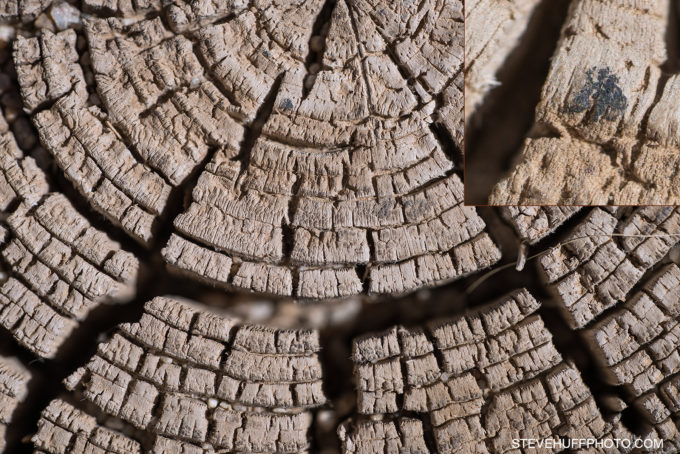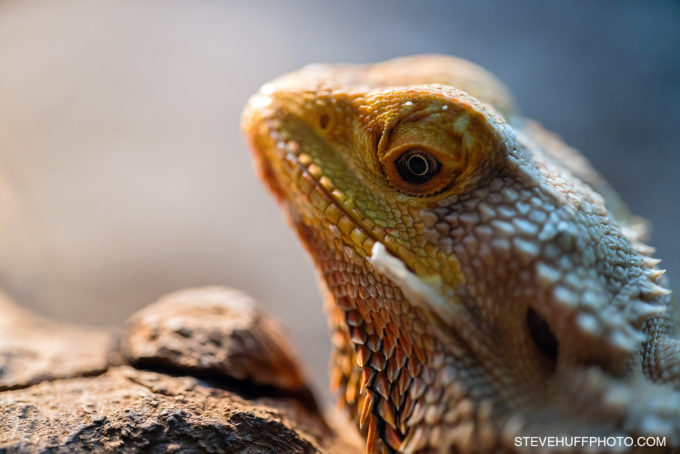 Again, I am testing a prototype lens here, and I can not show the lens but will say that this is a lens that some should get excited about. I will receive a production model when Voigtlander releases it and at that time I will do a full review and comparison against the Sony 90mm 2.8, which would be the obvious lens this is competing against. I know many prefer the 90mm focal length for macro, but some do prefer the 60mm range.
Where I see this lens shining is in its VERY long focus throw for precise focusing. It was a cinch to focus using the A7RII EVF. VERY precise feel and focus here, and better than the Sony in this regard. The color performance is awesome, from what I have seen so far. In fact, it reminds me of great APO lenses in regards to color pop. Leica 50 APO being one example. This lens has that crisp pop and color/contrast that makes for a VERY pleasing image. So this is a design from Voigtlander that is not going to give you a soft image wide open, or off-color. THIS is up there with the best in those regards.
The details are simply stunning. Click on these images and marvel at the scars in the fork, how you can see every little mark and dent. Detail, wide open, is as good as it gets. This is the min focus distance of the lens. 1:2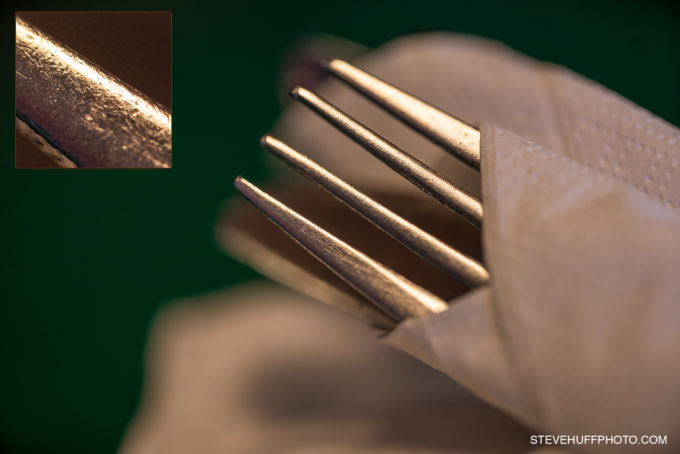 –
A bokeh torture test. No matter what lens I have shot this scene with, the bokeh is busy. This is a torture test for Bokeh and will show you the worst you can expect. Even so, here wide open in a normal distance shot we see great rendering and color.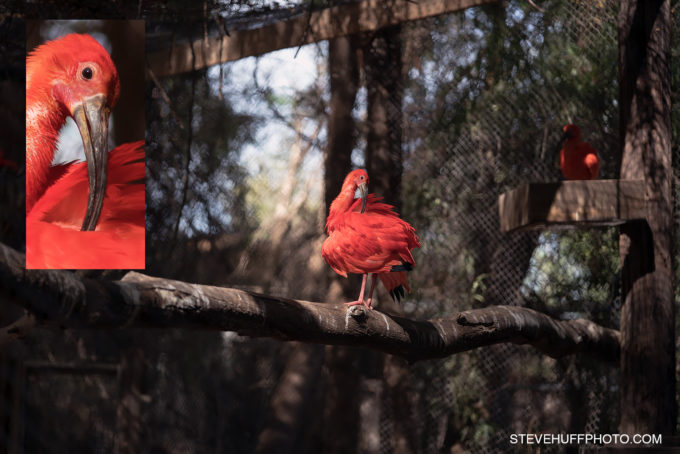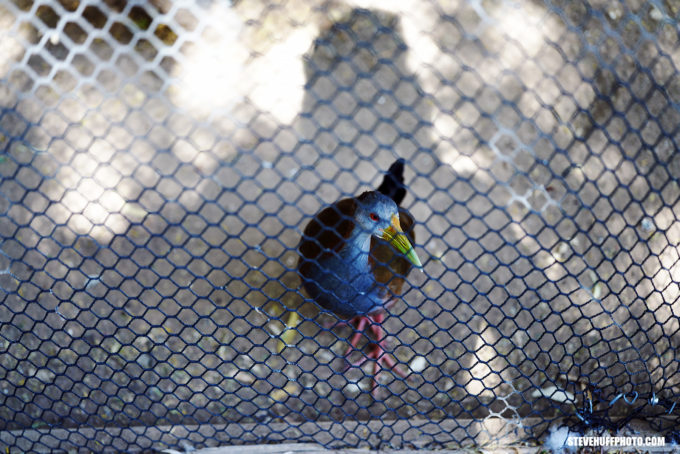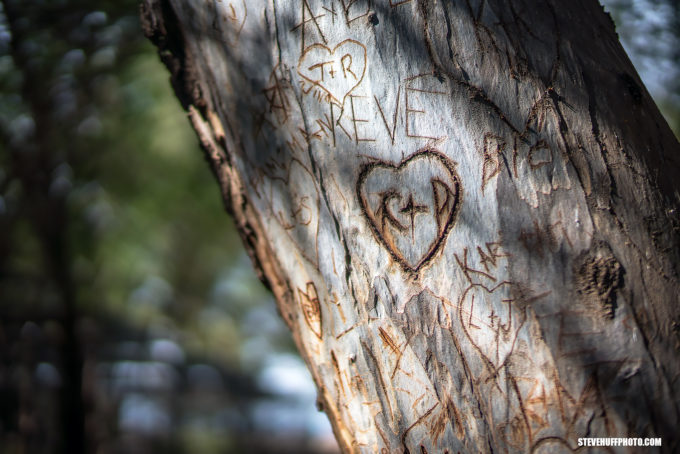 I look forward to testing the final production version of this lens, as from what I see so far it is quite incredible. It's as sharp as the best lenses I have used, the color and contrast are spectacular and up there with the finest APO designs I have used and the focusing is super nice with a long long thrown at the detail end. As you get to the closer focusing distances the focus gets longer and longer so you can precisely dial in the focus.
Yes this is a manual focus lens as all Voigtlander lenses are.
LOVE the way the lens produces color. To me this is always important and many lenses fail this test, usually cheaper brands or lower end glass. This lens delivers color with a pop and vibrancy that is beautiful to see and while this image was a close up of a crack in a faucet, nothing special at all, I took it to showcase the way the color renders, and the detail of the crack that was present. Below this is the faucet not so close up.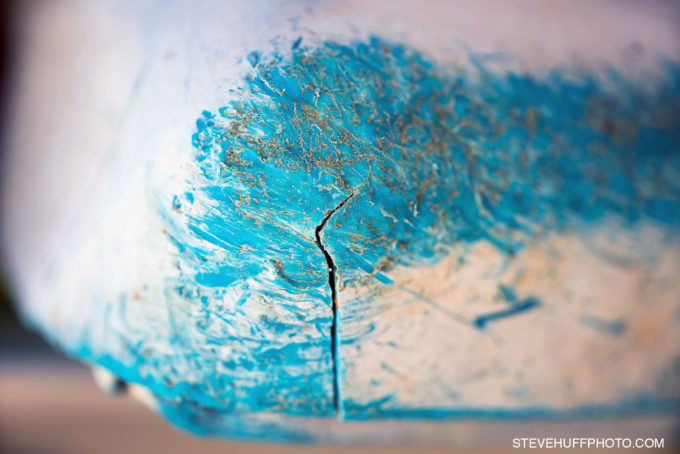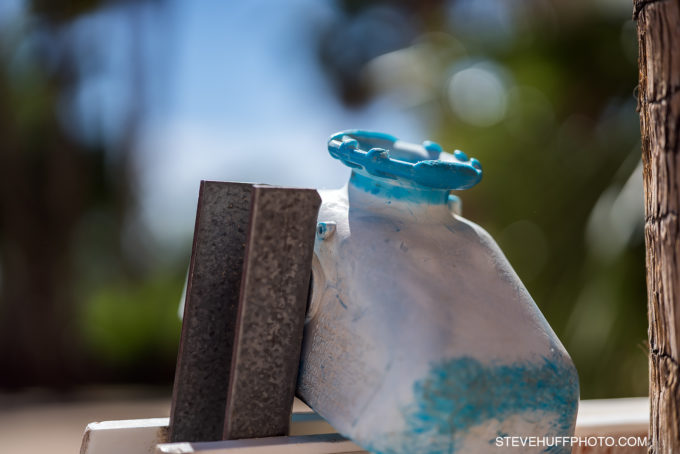 –
Of course a Macro lens can be used for all kinds of shots, not just close up. The 65 f/2 APO delivers at any distance I have shot it at. Close or far or medium. Gives of that APO 3D pop as well.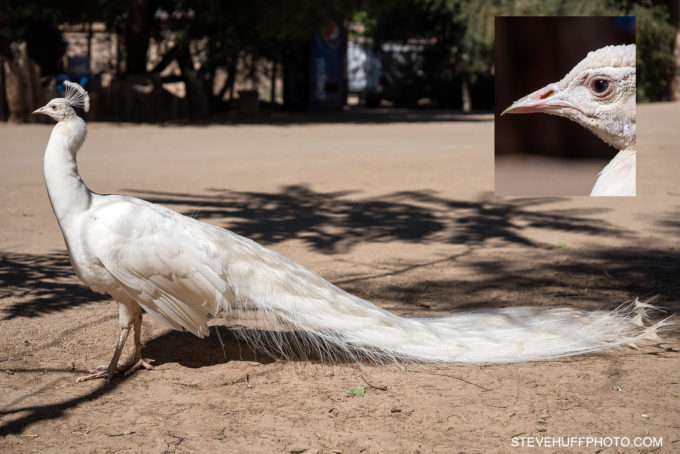 –
Pointed into the sun, this is the result.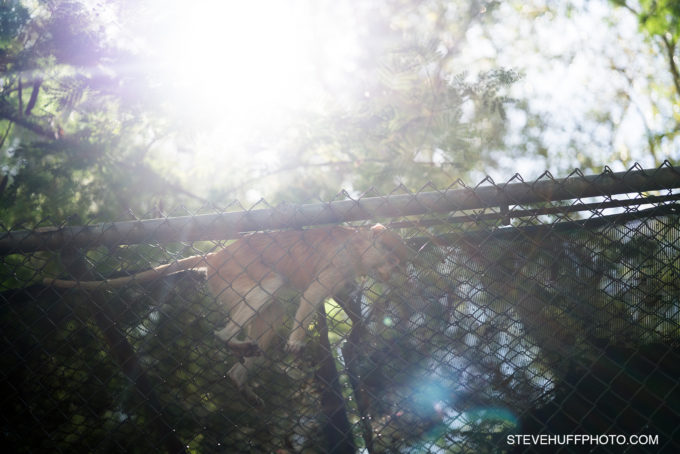 The new up and coming Voigtlander 65 Macro f/2 APO is one to keep an eye out for. If you have ANY questions about it, contact Stephen Gandy at CAMERAQUEST.COM as he is the USA distributor for Voigtlander. He sent me the lens at the request of Voigtlander and if anyone knows details about it, it would be him. He is also the guy to speak with if you have an interest in the lens.
I have to send this prototype back but do look forward to reviewing the final production lens. It's a beauty so far. I am interested to see the final design and price. It could be the next Big Bang FOR THE BUCK lenses for the Sony E mount system.
One more, click it for details and crop!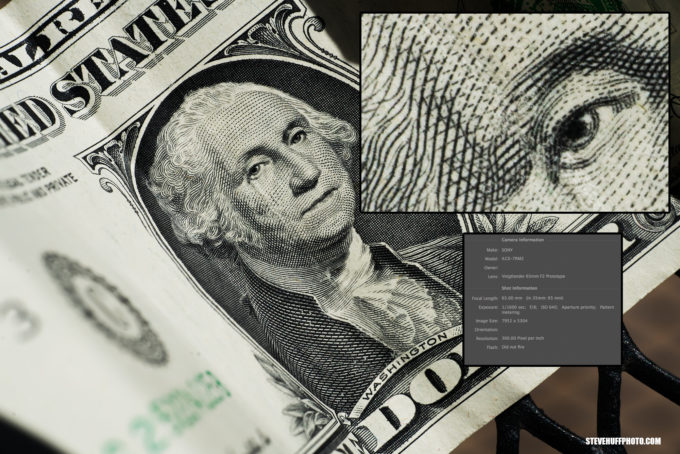 Steve
---
PLEASE! I NEED YOUR HELP TO KEEP THIS WEBSITE RUNNING, IT IS SO EASY AND FREEE for you to HELP OUT!
Hello to all! For the past 8 years I have been running this website and it has grown to beyond my wildest dreams. Some days this very website has a crazy amount of visitors and because of this I need and use superfast dedicated web servers to host the site. Running this site costs quite a bit of cash every single month and on top of that, I work full-time 40-60+ hours a week on it each and every single day of the week (At peak times I receive 100-300 emails a DAY). Because of this, I could use YOUR help to cover my costs for this free information that is provided on a daily basis. 
To help out it is simple, and no, I am not asking you for a penny and I NEVER EVER DO! I do this for free basically, and have for years…but I do get paid when you, the reader makes a purchase (of anything) using my links to my sponsors. That is the only way I make the money to keep this free info flowing.
If you ever decide to make a purchase from B&H Photo or Amazon
, for ANYTHING, even diapers..you can help me without spending a penny to do so. If you use my links to make your purchase (when you click a link here and it takes you to B&H or Amazon, that is using my links as once there you can buy anything and I will get a teeny small credit) you will in turn be helping this site to keep on going and keep on growing. But each month I need HUNDREDS of you to do this in order for this site to continue, and believe me that is not easy.
Not only do I spend money on fast hosting but I also spend it on cameras to buy to review, lenses to review, bags to review, gas and travel, and a slew of other things. You would be amazed at what it costs me just to maintain this website, in money and time (250 hours a month, and about $3000 per month).
So all I ask is that if you find the free info on this website useful AND you ever need to make a purchase at B&H Photo or Amazon, just use the links below. You can even bookmark the Amazon link (not the B&H) and use it anytime you buy something. It costs you nothing extra but will provide me and this site with a dollar or two to keep on trucking along.
AMAZON LINK (you can bookmark this one)
B&H PHOTO LINK – (not bookmark able) Can also use my search bar on the right side or links within reviews, anytime.
Outside of the USA? Use my worldwide Amazon links HERE!
You can also follow me on Facebook, Twitter, or YouTube. 😉
One other way to help is by donation. If you want to donate to this site, any amount you choose, even $5, you can do so using the paypal link HERE and enter in your donation amount. All donations help to keep this site going and growing!
 I do not charge any member fees nor do I (nor will I ever) charge for reviews, so your donations go a long way to keeping this site loaded with useful content. If you choose to help out, I thank you from the bottom of my heart.