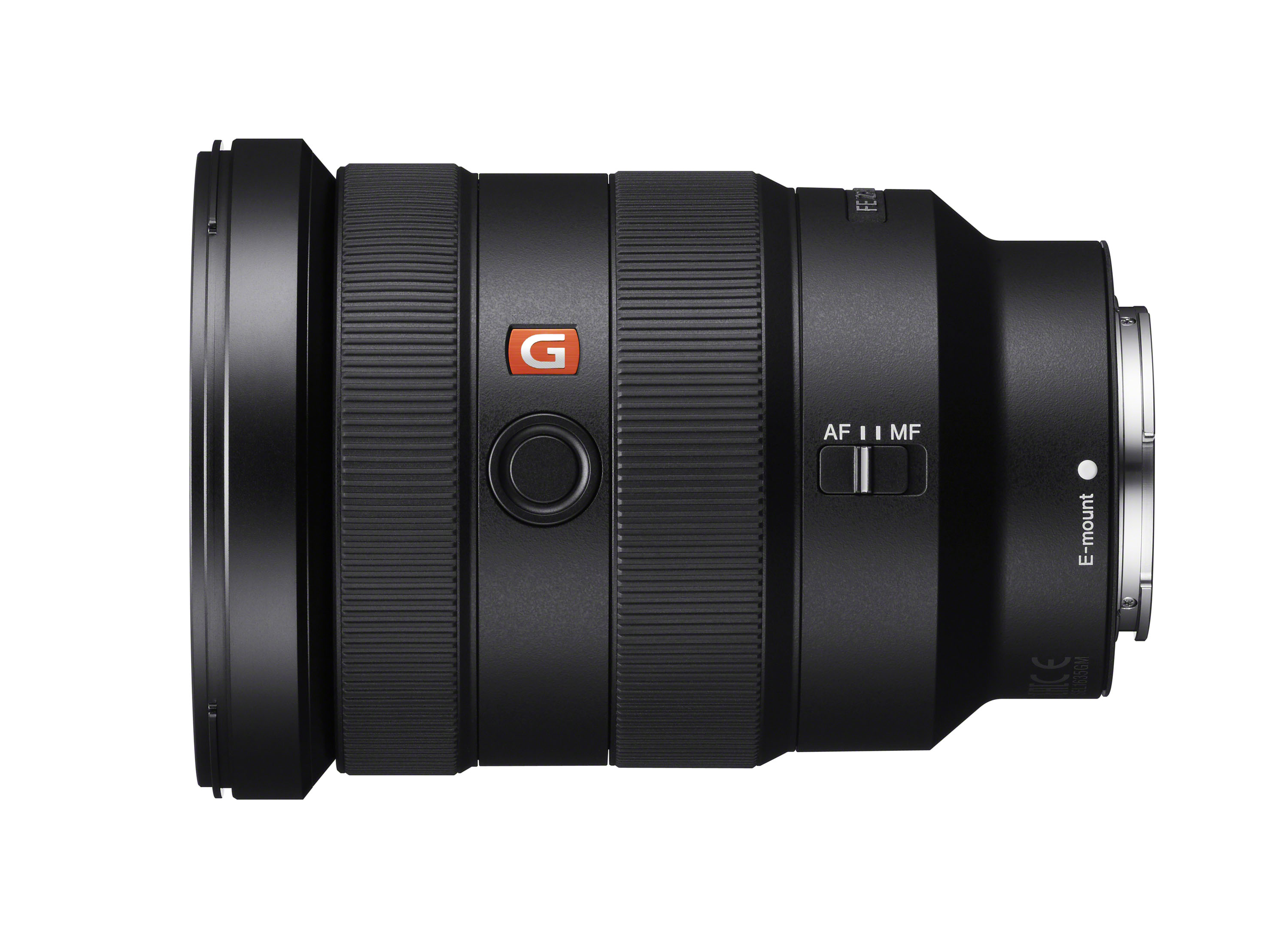 HANDS ON! First look at the amazing Sony 16-35 f/2.8 G Master Lens on the A9 and A7RII!
By Steve Huff
PRE ORDER THE SONY 16-35 F/2.8 G MASTER AT B&H PHOTO HERE
SEE A FULL REVIEW OF THIS LENS HERE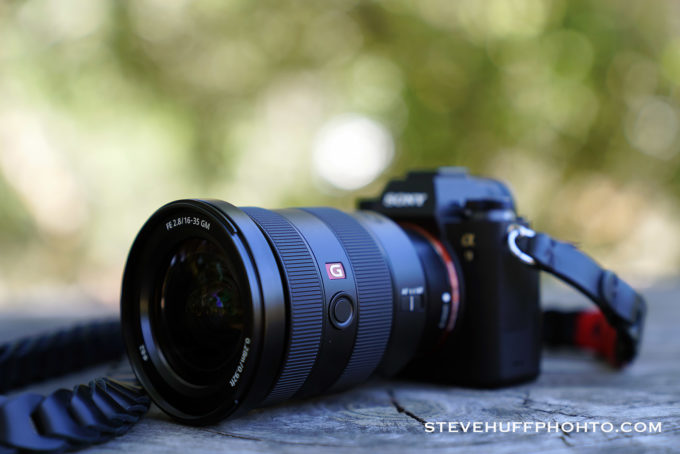 It's that time again! Time for a new Sony product! Yep, Sony has done it again and hot on the heels of the A9, Sony has now announced two new lenses. The new 16-35 f/2.8 G Master and the 12-24 f/4 G lens. Both to ship in AUGUST.
The 16-35 f/2.8 has been long awaited by many and I will tell you now, you will NOT be disappointed. This lens is a G Master and that name is reserved for Sony's best, the top of the line, the pro segment. Sony was aiming for Canon's 16-35 L III and by test prints and shots they showed us comparing the two, the Sony is on the next level for sharpness across the frame, even in the center. Yes, it appears that this lens may be the best 16-35 f/2.8 ever made for 35mm format. Sony is on fire, and they show no signs of slowing down.
For those that enjoy the details….and numbers, take a look…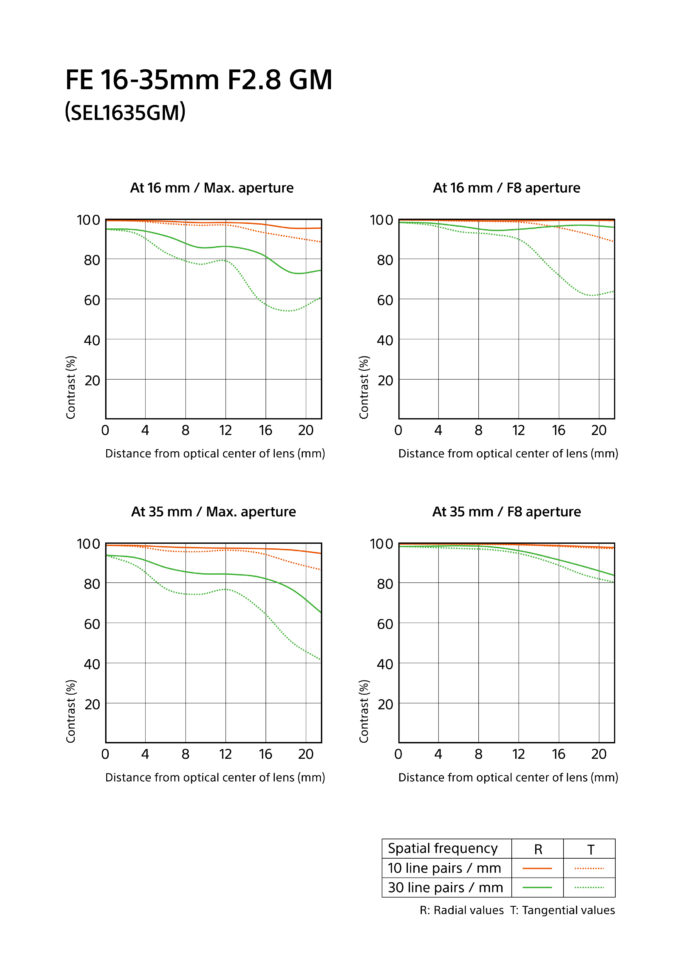 Am I Lucky or What?
I am blessed, I really am. I am here with a few other journalists and over 100 other photographers in Santa Barbara CA where a few of us had the chance to use the new lenses for a few hours today in various circumstances (and I experienced my 1st ever earthquake with a 4.1 magnitude cabin shaker). I will be shooting a video about the lens today, and will post that this weekend.
For now, I would like to tell you about the specs, my thoughts on handling and size, and show a couple of image samples  using the A9 and the A7RII.
Please note, this is a FIRST LOOK only. This is not my review!!!
The 16-35 f/2.8 G Master has an 11 blade circular aperture for smooth bokeh. The G Master Line delivers color, contrast, bokeh and speed. 
THE SPECS of the 16-35 f/28 G Master Lens
NOTE: These specs and blurbs come from Sony directly….
In order to take full advantage of the potential of high-resolution sensors, G Master is designed from the outset for high contrast at the highest possible spatial frequency, thereby achieving outstanding corner-to-corner optical resolution and clarity at all zoom and focus settings. It is not easy to achieve spatial frequency of 50 line pairs per millimeter at a lens's widest aperture, but that is Sony's baseline for G Master design, combining smooth bokeh and high resolution for outstanding reproduction of the most detailed subjects and scenes, with superior contrast throughout every frame. G Master realizes the rare combination of high resolving power and beautifully rendered background defocus.
Two XA (extreme aspherical) elements with extremely high surface precision (better that 0.01-micron) are included and work with three aspherical elements to minimize aberrations that commonly plague wide-angle zooms, effectively controlling distortion, field curvature and astigmatism. The extremely precise XA elements reduce aberration and deliver ultimate corner-to-corner resolution throughout the entire zoom and aperture range.
Constant F2.8 max aperture maintains exposure and depth of field regardless of the focal range to which you zoom. When changing your aperture to defocus the background, the areas out of the focal plane appear blurred. This 'bokeh' effect of the blurred background is enhanced with circular aperture blades used in this lens.
When changing your aperture to defocus the background, light sources appear blurred. This 'bokeh' effect of the blurred background is enhanced with the 11-blade circular aperture used in this lens. Conventional aperture blades have flat sides creating unappealing, polygonal-shaped defocused points of light. α lenses overcome this problem through a design that keeps the aperture almost perfectly circular from its wide-open setting to when it is closed by 2 stops. Smoother, more natural defocusing can be obtained as a result.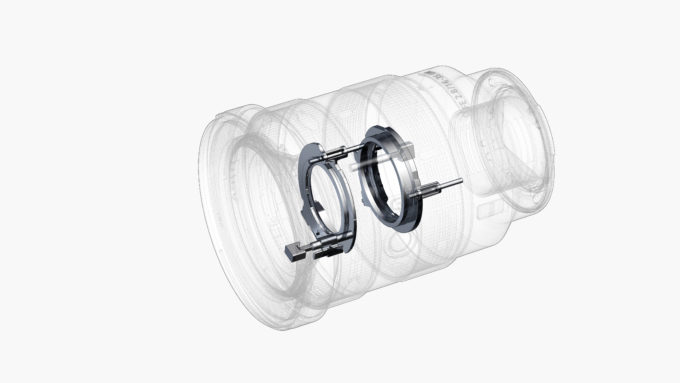 High-resolution cameras demand absolute focus precision. A floating mechanism driven by two DDSSM (Direct Drive Super Sonic Wave Motor) actuators maintains outstanding resolution from infinity to close focus for both stills and movies. DDSSM has the capability to position the large, heavy optical assemblies required by large-aperture lenses with pinpoint precision, offering accurate, fast and quiet autofocus. Manual focus response is natural and intuitive with the DDSSM system.
Sony's original Nano AR Coating technology minimizes flare and ghosting by suppressing internal reflections and maintaining clarity, even in difficult outdoor lighting conditions, for dynamic range that achieves lifelike detail and gradation with advanced camera sensors. This precisely defined regular nano-structure allows accurate light transmission, contributing to high-quality images, more so than with lenses that use coatings with an irregular nano-structure. The reflection suppression characteristic of the Nano AR Coating is superior to conventional anti-reflective coatings, providing a notable improvement in clarity, contrast, and overall image quality.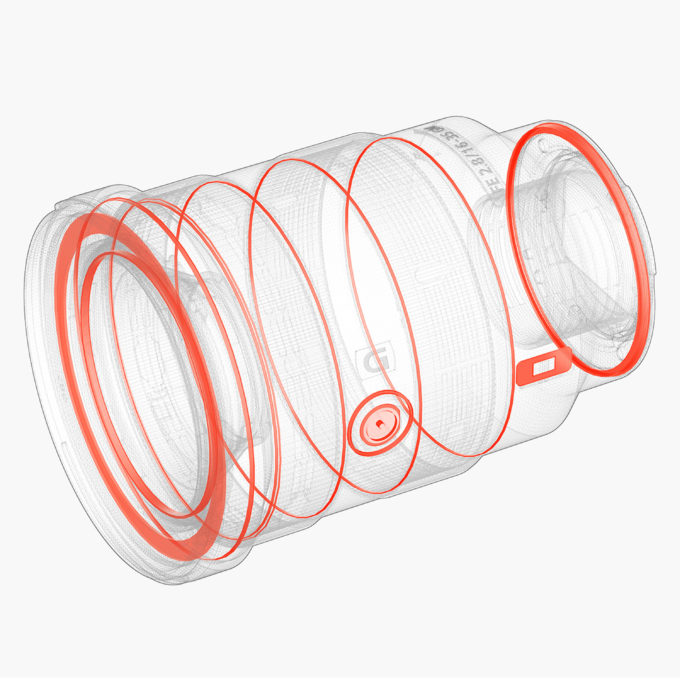 Sony's standard lens sealing is augmented by a lens mount seal that maximizes resistance to dust and moisture for reliable operation in challenging environmental conditions1. Additional details, like rubberized rings that are easy to operate in low temperatures, a customizable focus hold button and a hood lock button, all add up to professional control and convenience.
Two ED (Extra-low Dispersion) glass elements take axial chromatic aberration and chromatic aberration due to differences in magnification out of the picture, maximizing resolution and bokeh while leaving precisely rendered edges with minimal fringing or unnatural coloration.
Only the middle groups of the optical system move to achieve focus, so the overall length of the lens does not change while focusing. This is especially useful when using the lens for video with a matte box. In addition, the filter thread at the front of the lens does not rotate, which is convenient if you're using a polarizing filter.
The front lens element features a fluorine coating that helps to prevent dirt and fingerprints from sticking, and makes it easier to wipe dirt and fingerprints away if they become attached to the lens surface. This is a lens that can be used with confidence in a variety of challenging outdoor conditions.
So a pretty impressive list of features here.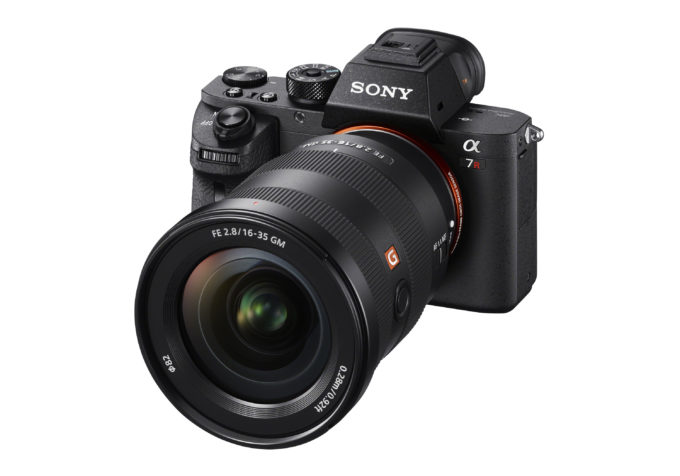 My 1st Thoughts on the lens…
When Sony handed me the lens I was sort of shocked at how light this lens is. It was also smaller than I imagined it would be. It is lighter and smaller than the lovely Canon 16-35 III, and according to Sony and what they showed us, outperforms it quite easily. On the A9 or A7RII it feels great, and in no way does it feel unbalanced. I have crazy high hopes for this lens after the Sony presentation and samples comparing it to the Canon and can to wait to get a review unit but for now, my time with the lens was as expected. Fantastic. We only were able to use it for part of the day and from what I have seen, it's a phenomenal piece of glass. If you have been waiting for an ultra wide zoom, with an f/2.8 aperture, and shoot Sony then THIS IS WHAT YOU HAVE BEEN WAITING FOR.
It handles great, the IQ from the lens is stunningly sharp and the bokeh, which Sony hails as some of the best (G Master Bokeh) is just as you would expect. The Auto Focus is silent so great for stills or movies.
I currently own and use the older 16-35 f/4 Zeiss/Sony with my A7RII, and I use it for video often. My Canon 16-35 L III is used with a Canon C100 MKII and on that video camera the 16-35 Canon focuses blazing fast due to the Dual Pixel AF.
When using the Sony 16-35 f/2.8 in dim conditions (indoor low light) the focus did hunt a little, and I feel like the Canon may have faster AF when used on a dual pixel AF Canon camera in low light but do not quote me on that as I will have to test to be sure. In daylight the Sony's AF was instant and silent.
I am going to say it now, and MANY other reviewers have been saying the same thing. Canon may find themselves slipping this year to Sony. Watch and see. What I have been seeing from Sony both inside and out is pretty intense. They have a goal and they are doing what they need to do to reach it. The A9 is incredible, and I will have a follow up article on that camera within days…but there is much more to come from Sony this year I think. I think we are seeing the tip of the iceberg. Using the Sony A9 again these last two days has been refreshing. It just does everything I need it to. Low light, action, portraits, etc. It is NOT just an action camera and I decided I will indeed retire my A7R II for the A9. The A9 is astonishing.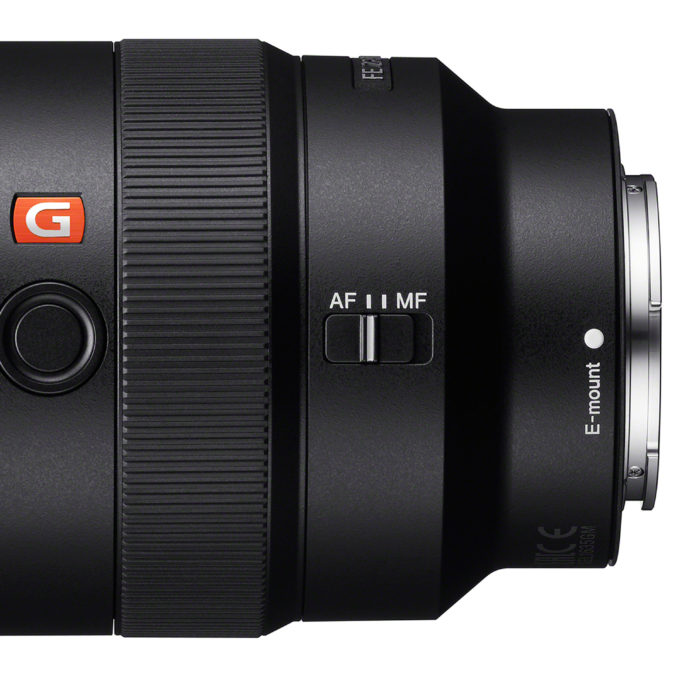 Just A Few Images (More later) from the 16-35 f/2.8 G Master
So here are some quick 1st shots but I will be honest, I did not use it a ton as the situations we were in called more for the new 100-400 and even the 24-70. But I managed to get a few 16-35 shots in. A couple from RAW and a couple from JPEG as well as two full size from RAW with the A9 and or A7RII. I am really liking what I see from this lens and have already decided I will sell my 16-35 Zeiss f/4 in July before this lens ships in August. It is flare resistant, it is sharp and it is smaller and lighter than the competition. I use my f/4 16-35 almost daily for video, so this lens will eventually take its place. This lens and the A9…Ahhhh!
CLICK THEM FOR LARGER AND BETTER!!!
A very cool Great Dane that was hanging out with us for a bit…he loved playing fetch with this big stick..A7RII from RAW with B&W conversion.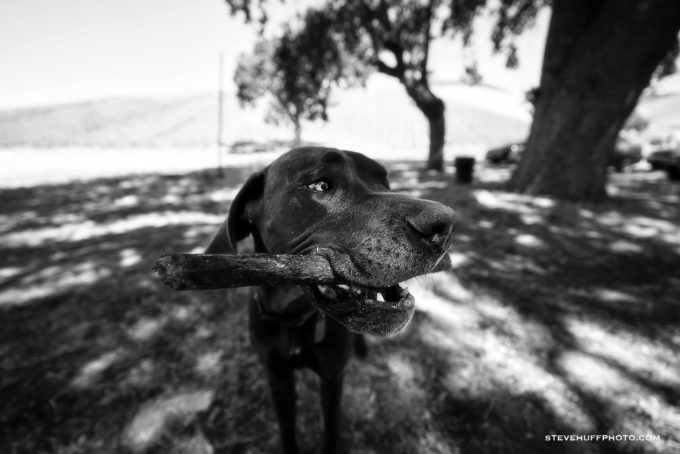 —
Tasting some Champaign – Sony A9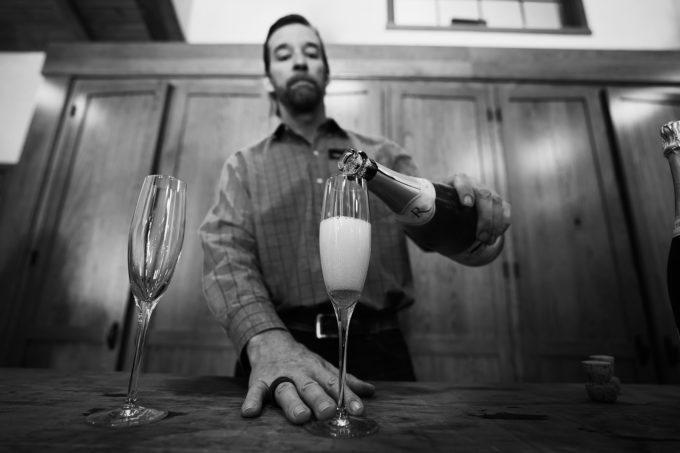 —
16-35 and the A9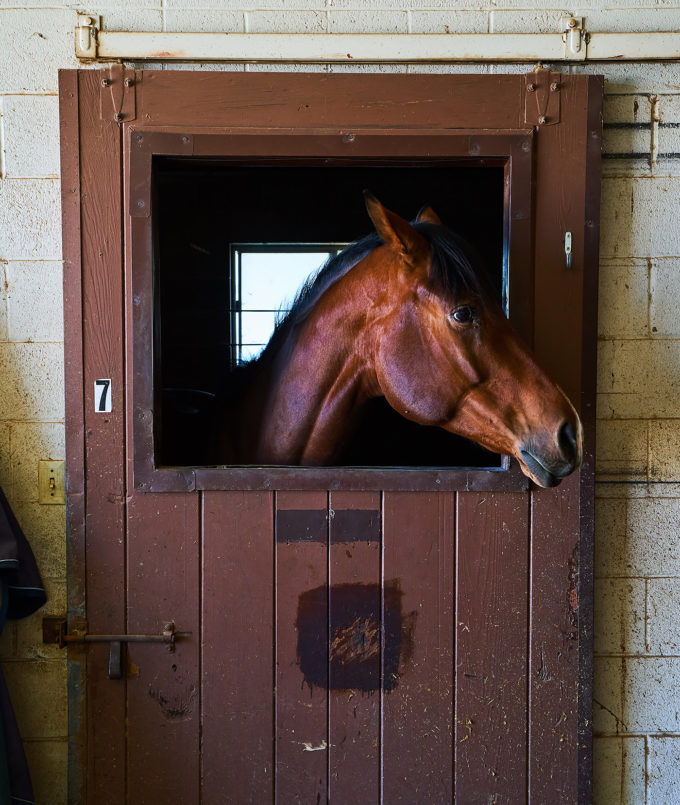 –
TWO FULL SIZE FILES FROM RAW (A9) – 16-35 f/2.8  – EXIF is embedded (Capture 1 Conversion) – CLICK THEM to see the full size. When you do, check out the Biker. Sharp as can be.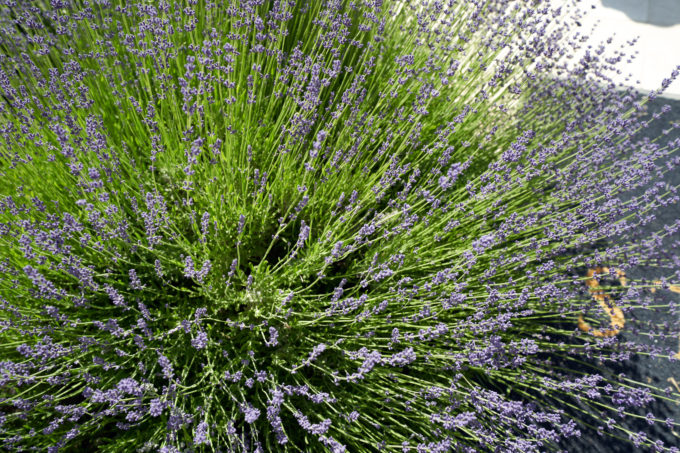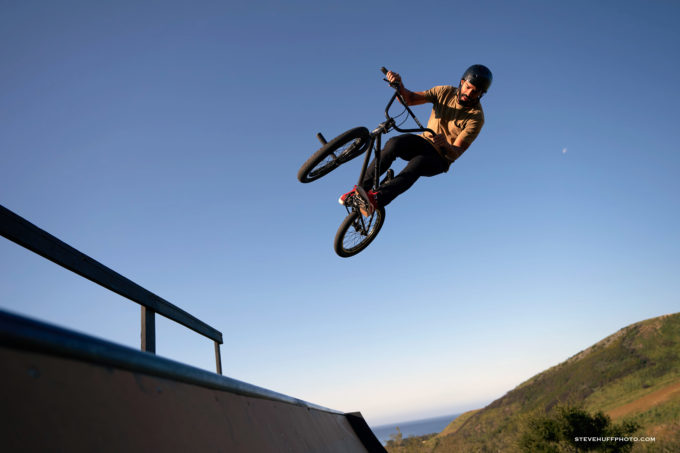 –
Shot with the A7RII and 16-35 f/2.8 wide open. This is a shot of the A9 with the new 12-24 f/4 and this is the Bokeh of the 16-35 G Master. OOC Jpeg.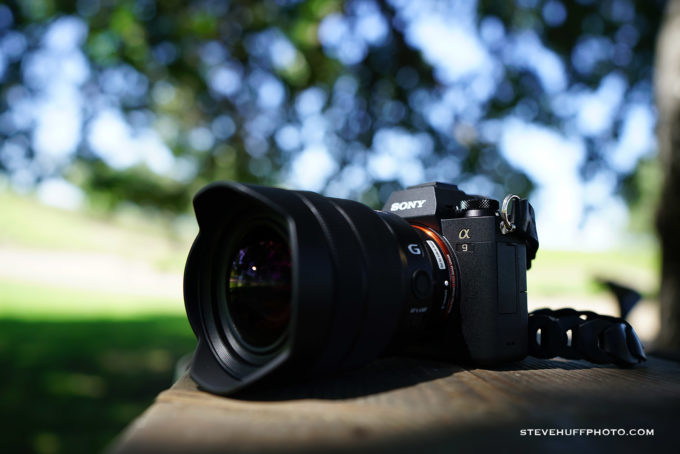 –
An OOC JPEG with 100% crop. Click it! This is with the A7RII.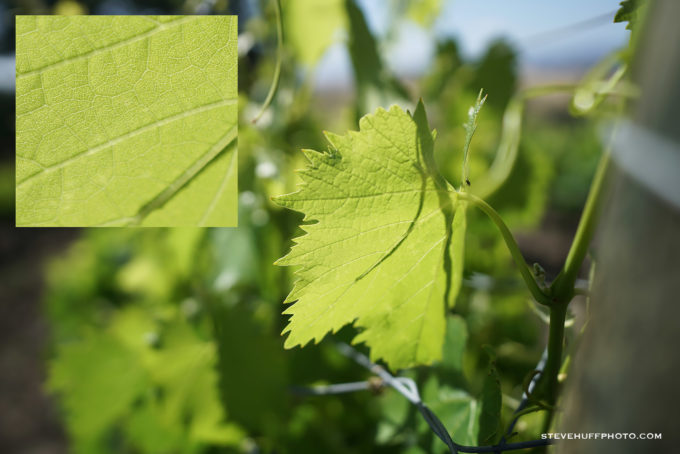 –
So while I do not have many images to share with this lens YET, I will when I get a review unit and write up my full review. For now, there is no way I can review it as I did not have it long enough but for this first hands on look, I was impressed. It's a lightweight f/2.8 16-35 with performance that is sharp, has fantastic bokeh and G Master contrast and performance.
This lens will ship in August and comes in at $2200.
A few more tech specs for you…
Product weight (oz): 24 oz (680 g.) (main unit only)
Product Dimension (L*W) inch: 4.875" x 3.5" (121.6 x 88.5mm) (main unit only)
Price at launch – USA: $2,199.99 USD
Price at launch – Canada: $2,999.99 CAD
SONY PROVIDED SAMPLE IMAGES (Click them for larger)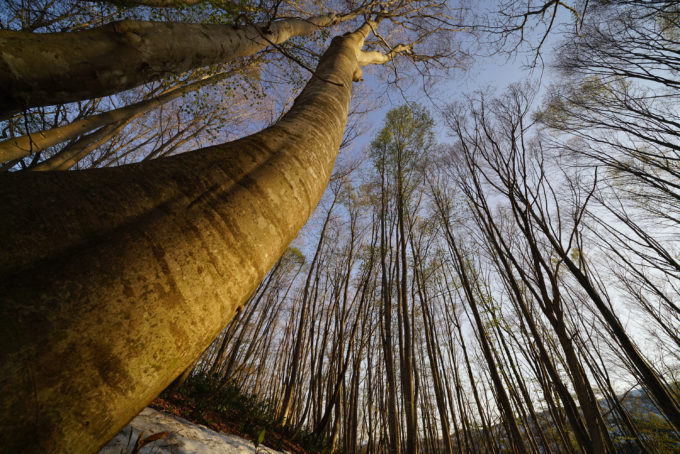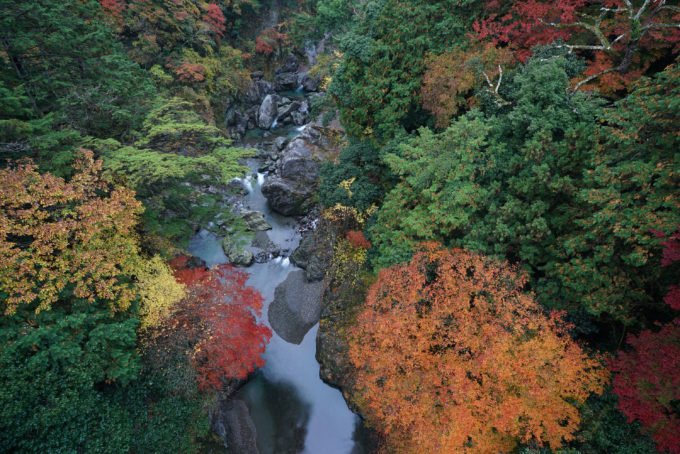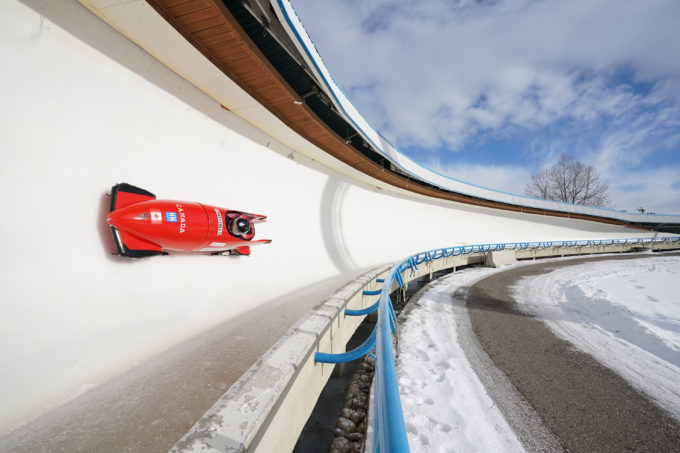 WHERE TO BUY?
The Sony 16-35 f/2.8 comes in at $2200 which is $200 more than the Canon 16-35 L III. The Canon is larger, heavier and this Sony outperforms it for sharpness in the corners and center (according to Sony's samples). I will pit it against the Canon when I get a review unit (I own the Canon) and will be excited to see how it goes. From what I have seen so far, this 16-35 G Master will be the ultra wide zoom to beat.
You can pre order it at B&H Photo HERE. Ships August 2017.
I also was able to check out the 12mm f/4 G lens. I only managed a few shots with it as for me 12mm is wider than I ever really shoot. I did not see any great opps to use it today but the lens is smaller than the 16-35, is NOT a G Master and comes in at $1700. This 12-24 is quite remarkable though as there is no real distortion. I will also review this lens this summer when a review unit is available.
You can check out the 12mm at B&H HERE.
As for the A9, I am loving it just as much as I did when I 1st used it. The EVF is quite an improvement from the A7 series and the low light is also phenomenal. The speed from start up time to shooting is just out of this world and the Auto Focus and tracking makes it easy to get the shot when dealing with action. The rumblings around here is that it just may be many journalists Camera of the Year for 2017. I see nothing coming that can do what it does. For me, versatility is what makes it.
I will have more with the A9 next week in a follow up article as I will be shooting it all day today in a myriad of situations. So far I have found that there is nothing it can not do. Nothing. Stay tuned. 
PS – If you think I am a "Sony Fanboy" because I say it like it is, then so be it. According to some out there I am a Leica Fanboy, An Olympus Fanboy and Sony fanboy. That is because I am honest and when something is good or even amazing, I say that, and gear like this excites me. I live life with passion and a love for all things that make it enjoyable. Sony is doing amazing things for digital imaging and that is a fact. Period. Anyone who does not think so is biased towards another brand or mad that mirrorless is taking over DSLR's. I write and always have written about the gear I enjoy to use, and nothing has ever changed.
Have a great rest of the week everyone, much more to come!!!
---
PLEASE! I NEED YOUR HELP TO KEEP THIS WEBSITE RUNNING, IT IS SO EASY AND FREEE for you to HELP OUT!
Hello to all! For the past 8 years I have been running this website and it has grown to beyond my wildest dreams. Some days this very website has over 200,000 visitors and because of this I need and use superfast dedicated web servers to host the site. Running this site costs quite a bit of cash every single month and on top of that, I work full-time 60+ hours a week on it each and every single day of the week (I receive 100-300 emails a DAY). Because of this, I could use YOUR help to cover my costs for this free information that is provided on a daily basis. 
To help out it is simple, and no, I am not asking you for a penny!!
If you ever decide to make a purchase from B&H Photo or Amazon
, for ANYTHING, even diapers..you can help me without spending a penny to do so. If you use my links to make your purchase (when you click a link here and it takes you to B&H or Amazon, that is using my links as once there you can buy anything and I will get a teeny small credit) you will in turn be helping this site to keep on going and keep on growing.
Not only do I spend money on fast hosting but I also spend it on cameras to buy to review, lenses to review, bags to review, gas and travel, and a slew of other things. You would be amazed at what it costs me just to maintain this website, in money and time (250 hours a month, and about $3000 per month).
So all I ask is that if you find the free info on this website useful AND you ever need to make a purchase at B&H Photo or Amazon, just use the links below. You can even bookmark the Amazon link (not the B&H) and use it anytime you buy something. It costs you nothing extra but will provide me and this site with a dollar or two to keep on trucking along.
AMAZON LINK (you can bookmark this one)
B&H PHOTO LINK – (not bookmark able) Can also use my search bar on the right side or links within reviews, anytime.
Outside of the USA? Use my worldwide Amazon links HERE!
You can also follow me on Facebook, Twitter, or YouTube. 😉
One other way to help is by donation. If you want to donate to this site, any amount you choose, even $5, you can do so using the paypal link HERE and enter in your donation amount. All donations help to keep this site going and growing!
 I do not charge any member fees nor do I (nor will I ever) charge for reviews, so your donations go a long way to keeping this site loaded with useful content. If you choose to help out, I thank you from the bottom of my heart.