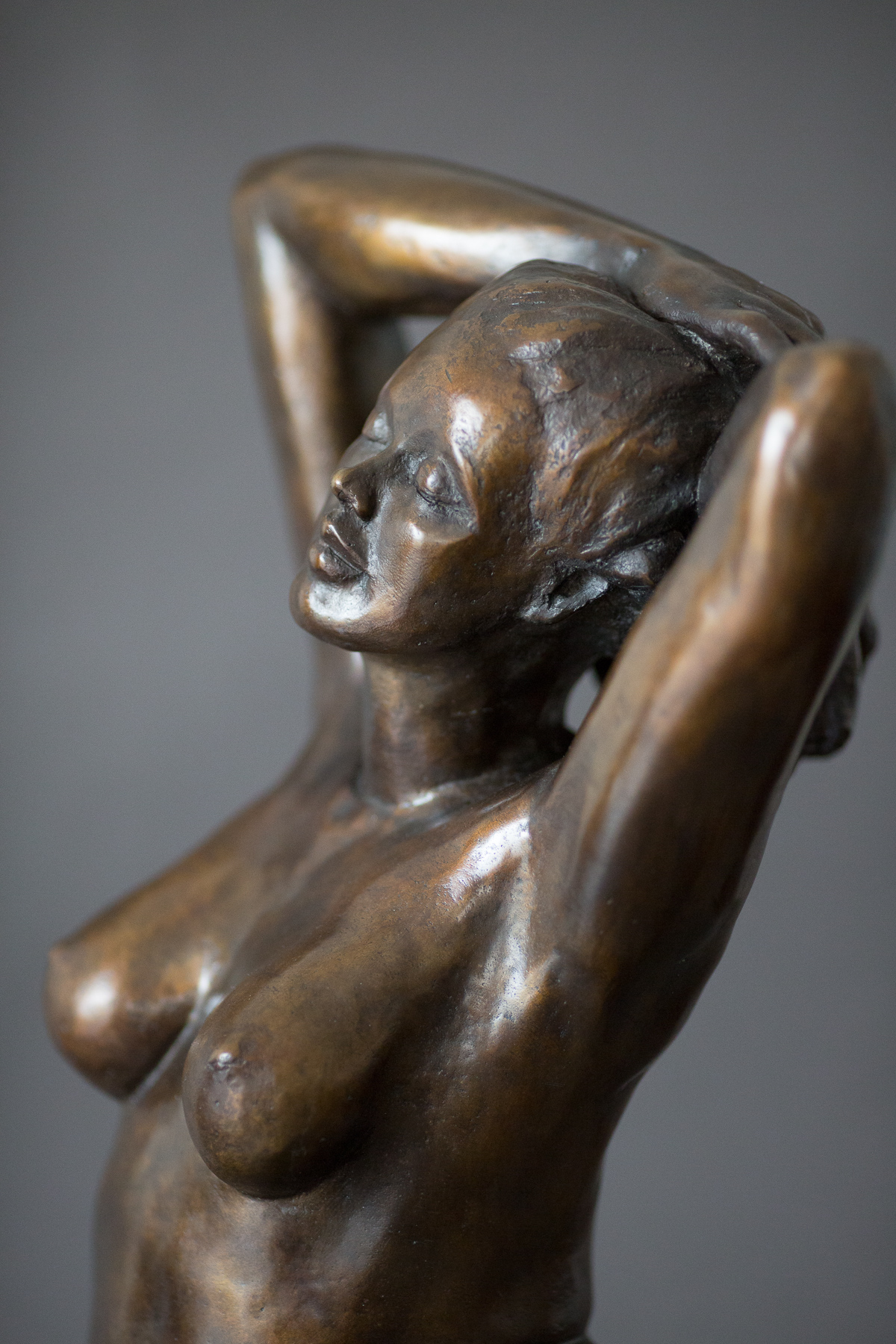 The Canon 90 f/2.8 Tilt Shift Lens on a Sony A7RII
By Aloys Main – See his Instagram Here
A few months ago, I was asked to make a close up shooting for ceramic potteries.
I decided to make the job not with a macro lens, but with the Canon 90mm TSE Tilt-Shift lens (TS). I already worked with this lens on a canon 5DIII body but I didn't enjoy it at all. First, because I hate huge heavy DSLR, and secondly because I found it quite difficult to focus this very particular lens in the canon optic viewfinder (OVF).
Just to remember: This kind of lens is dedicated to be able to manage not only the depth of field (DOF)- but also the orientation of the focus-plan (OFP), by tilting manually the frontal lens from the fixed film/sensor plan.
The problem is that this particular DOF orientation can be very delicate to control accurately. In the OVF, the part you want to be in focus seems to be, but in the picture, when you check it on your camera-screen, the real focusing often appears to be in an other part of the pict… Ok you will tell me that nowadays thanks to digital photography it's no longer a big deal cause you can take another one, and then another one, but… it is still quite annoying!
Photoshoot for a ceramic potery-maker (Antoine Laly, Paris) : on this picture you can notice that the focusing plan is not parallel to the screen of your computer, but is going in oblic from a foreground point in the middle of the picture up to a posterior point located at the right background of the image.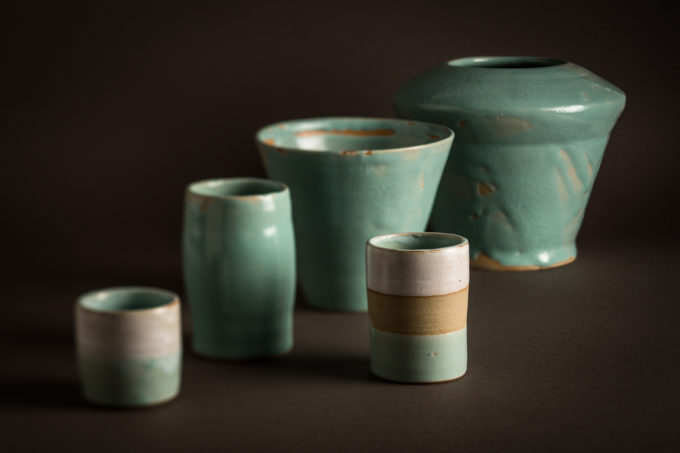 With a 5D or 6D or every actual DSLR, the solution is to work in Live-View mode (LVm), so that you can crop in the image to check very precisely your DOF before the picture to be taken. Once again yes, for sure! But except if you work on a tripod this solution is not really doable in usual practice. By changing even just from a very little the placement of your camera from the subject, your focus will move also, which means that LVM with hands-hold camera is not practically usable in this kind of close up photography.
And IMO it's really important not to work on tripod too. First because it's another heavy think to carry to client (I still carry Ranger Quadra head & powerset, with 35.5 x 43″ lightbox and her tripod) and most of all with camera handhold you can turn little bit around the subject to play with the light and catch the right image better than if you are stuck on a tripod were any movement is complicated to decide to make…
Here too, the lid of the pot on the left, is on focus in the same time that the bowls located on the right, even if they are behind the pot. You can only have this effect with a tilt-shift lens. (settings : camera in M mode ; lens on f4).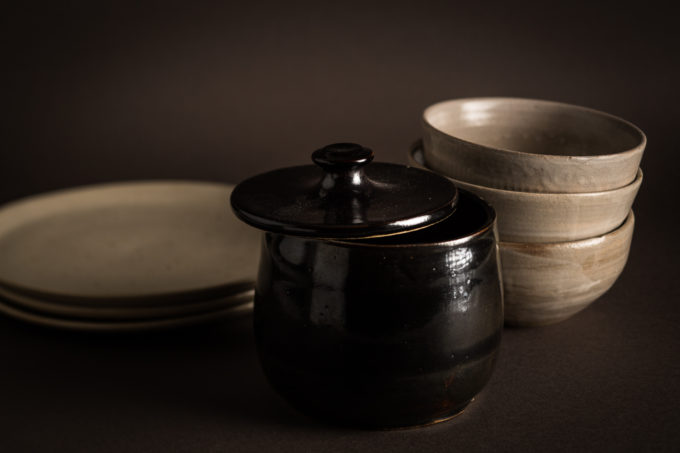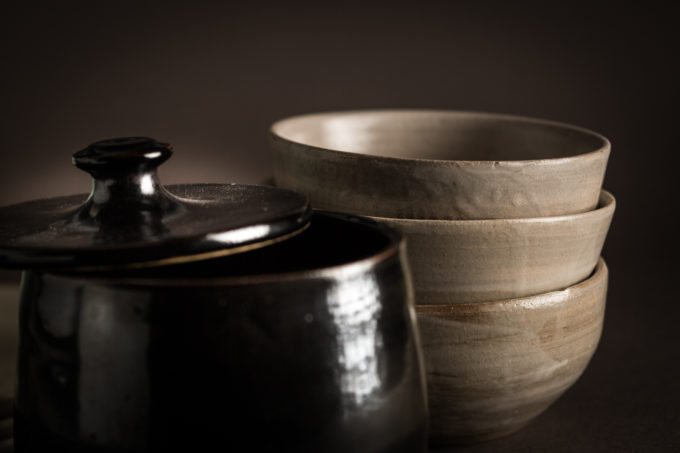 So for all this particular details, working with a Sony A7R2, is really the perfect deal!
Small & light camera body, high quality sensor, every Canon lens can mount with a small & cheap Canon/Sony FE adapter, and…. and… and… you have this terrific Electronic View Finder (EVF) which enables you to crop during the shooting without to move anything nor remove your eye from the camera ( : which means you keep accurately the distance camera-subject, so keep you the precise framing)- to control perfectly both focus settings (DOF and the OFP). This is really nice! This is really a huge improvement compared to the use of DSLR with classical OVF on a TS shooting.
–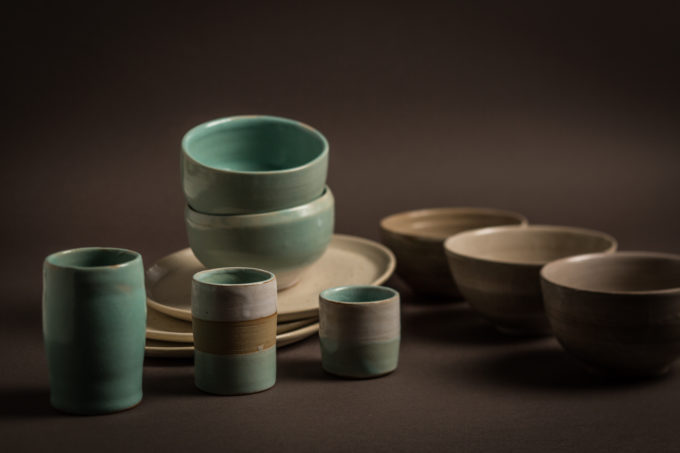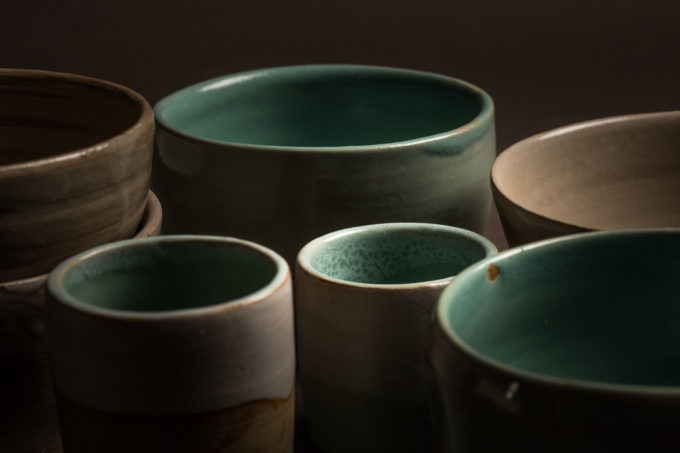 As personal C1 button, I chose the focus magnification it's really easy during the shoot framing to push this little button close to the shutter release in order to check my focusing.
Below are few more pictures to illustrate my report. Another series for sculptures of Jacqueline Moriette…
Here the effects is voluntary much more discreat on those pictures because the demand of the client is more informative than artistic, in order to show the sculptures in globality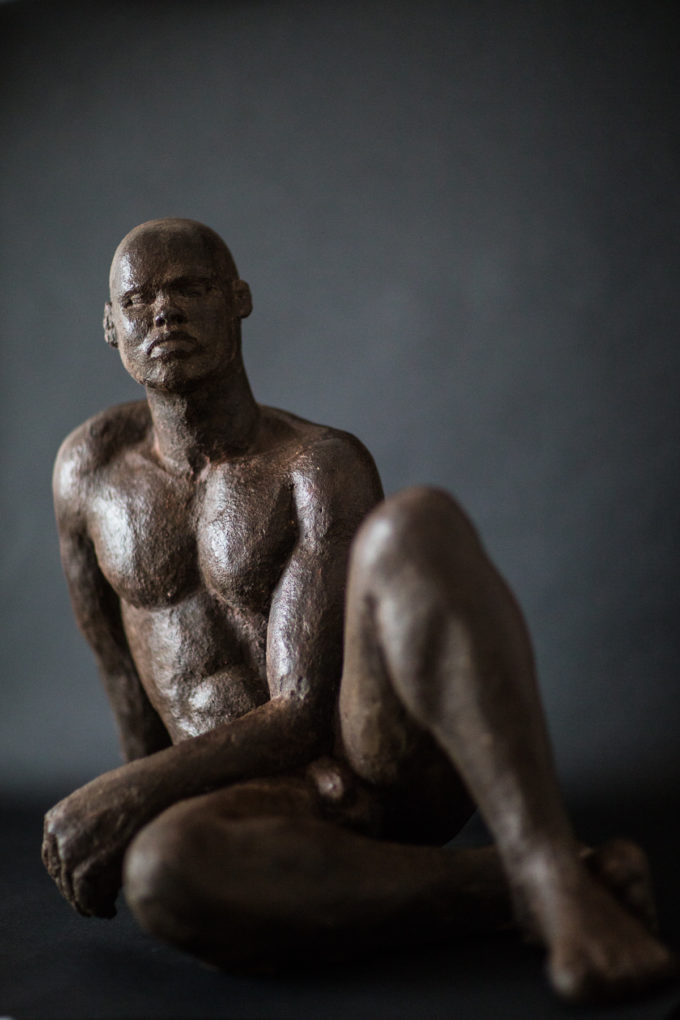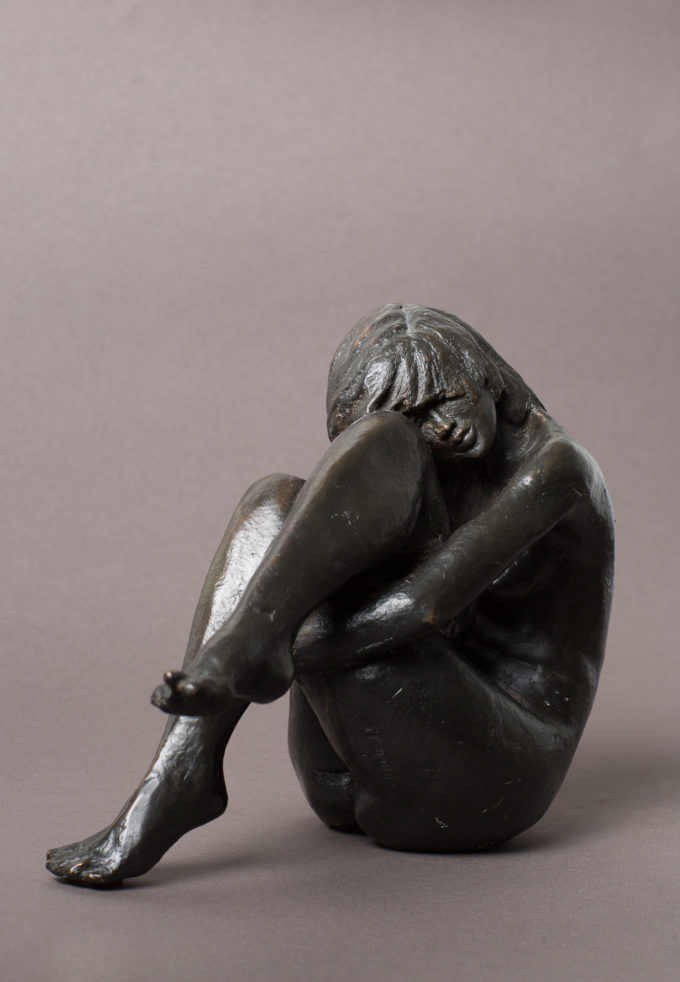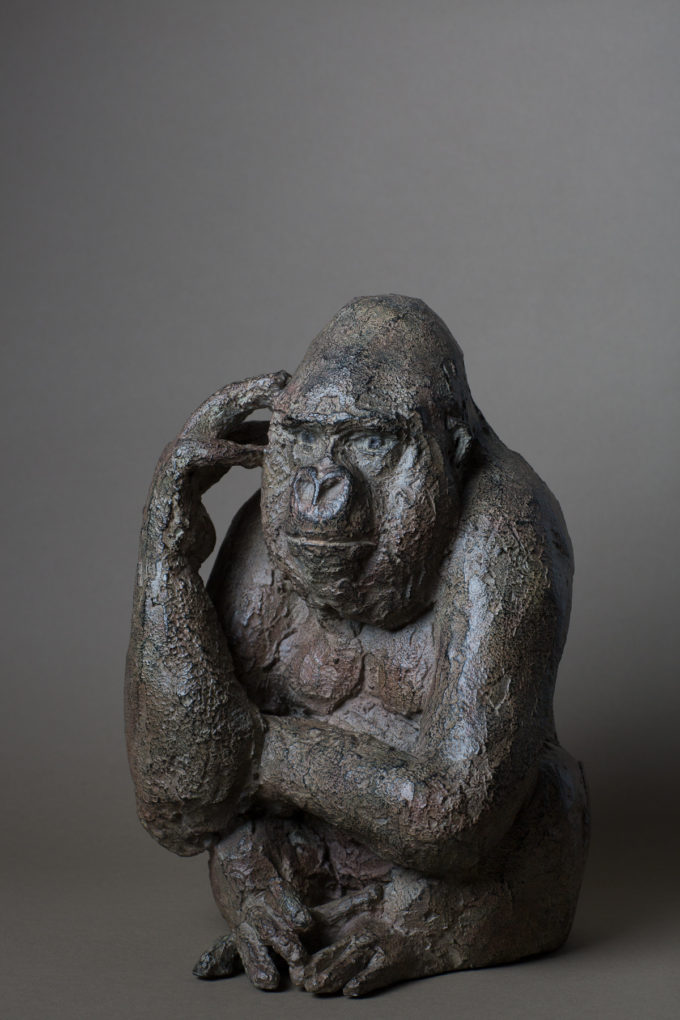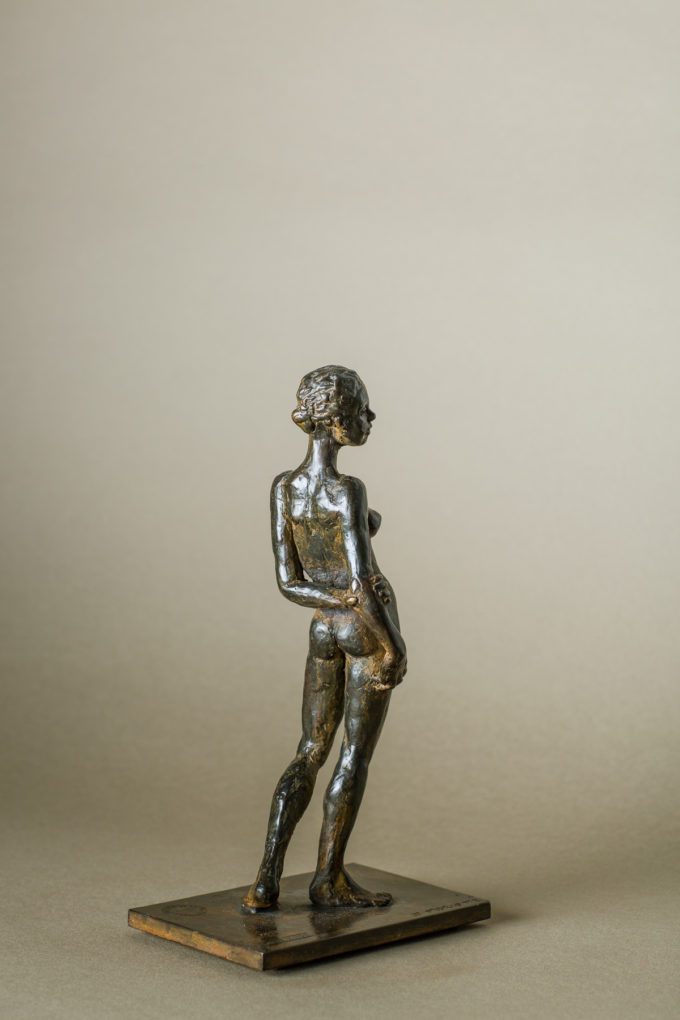 Thanks for reading! Hope you enjoyed!
Bye.
Aloys