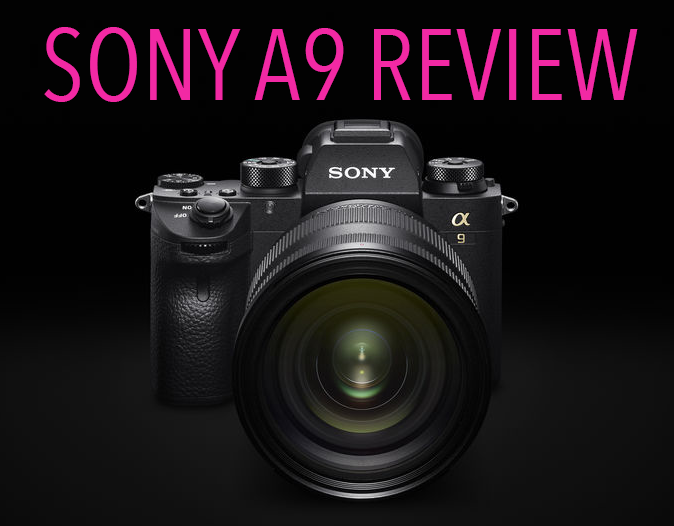 The Sony A9 Camera Review. So much more than an action camera.
By Steve Huff
The Sony A9 hype has now come and gone it seems
. For those first few days after the announcement, the new Sony A9 was the talk of the digital photography world, and for good reason.
It is indeed the most technologically advanced 35mm format camera I have ever held in my hands or used
. Sony listened to their user base and made the A9 the camera that 90% of them wanted. On paper, it is a tour de force of technology. Blazing Speed, Improved Image Quality and Color, Huge Dynamic Range, Amazing in Low Light and High ISO, HDTV like EVF, NO Blackout in the EVF when using the Electronic SILENT shutter, Dual SD slots, New longer life battery system, improved grip/feel and controls, and the most advanced auto focus I have ever come across, regardless of price or "pro" designation.
Click image for larger! The Sony A9 and Voigtlander 50 Heliar f/2.5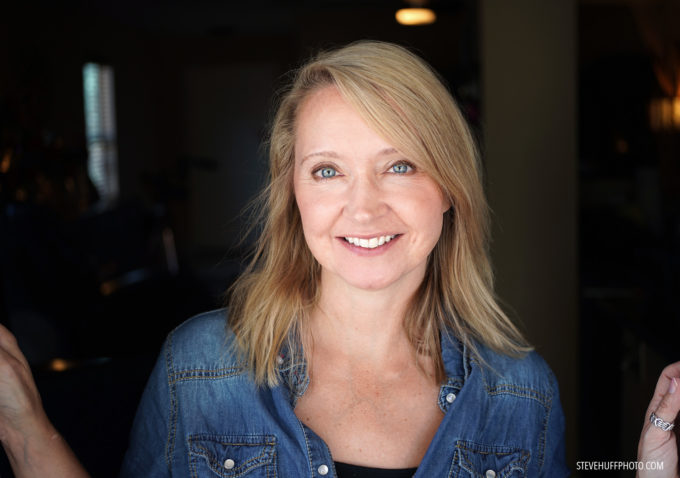 The Sony A9 has been highly anticipated and rumored for 2+ years now as the "A9 Pro" yet it is not fully a traditional "PRO" camera like you would expect of a Canon 1Ds or Nikon D5 series. While I feel the A9 can be used by Pros of any type, I will state off the bat that I think Sony dropped the ball in two areas with the A9. Weather Sealing, which should have been done fully AND as a pro spec camera and a $4500 price point by not including S Log for film makers, I feel Sony crippled it a little. At $4500 I would have liked to have had it ALL without anything being omitted (wouldn't that be nice, a perfect camera that can truly do IT ALL)? For a Sony body, $4500 is very expensive and they are reaching into Leica territory (but without the long valued and much adored history of Leica in imaging) but is it worth the cost? Well, that depends on who you are, what you shoot, what you need and what you want from a camera. I feel even without the pro weather sealing and omission of S LOG, it will be worth it for some of you, again, depending on what you shoot. If you shoot sports, yes. If you shoot weddings as a pro? Yes. If you shoot landscape? I'd say stick with the A7RII. You get the drift…
Fresh BIG Lemons. OOC JPEG, Sony A9 and 24-70 in Vivid Mode – I feel the color has improved with this new 24 MP Stacked Backlit sensor.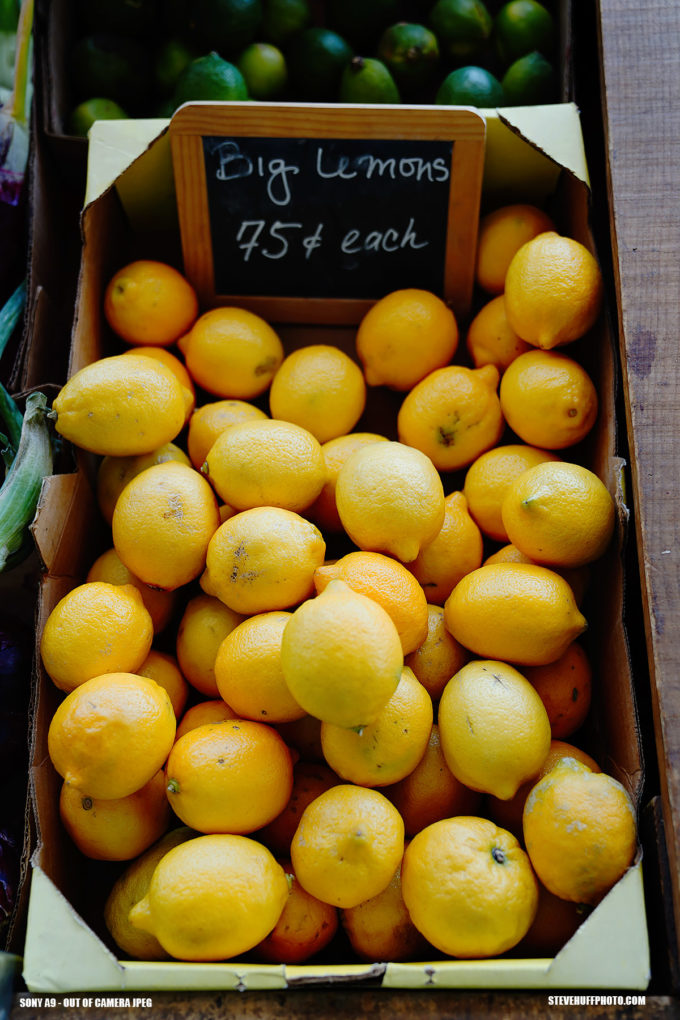 When I first used the A9, I wanted it badly. I said I would sell my A7RII and plunk down the cash for the A9, then I said I would keep my A7rII and still buy the A9 as I bonded with my very well used A7RII. Then reality sunk in as I looked over my budget and cash flow. No way I could afford to just buy an A9 outright.  So I have held off and cancelled my pre order due to the cost of $4500 and the fact that my A7RII and A6300 are still working just fine for my needs. Even so, I do WANT ONE BADLY and I love the A9's speed, low light high ISO abilities, EVF, no blackout, dual SD slots, and the beefy battery system which is AMAZING. I just am not sure if I can justify the extra $3k it will cost me if I sell my A7RII. $3000 is a load of cash. I can buy a 24-70 G Master for that and have change to spare (and BTW, the more I use the 24-70 GM, the more I appreciate what it gives me..amazing lens). So for now, I am waiting until I can save up some more disposable cash, and when I do, I will sell my RII and get the A9 as I do enjoy all of the upgrades it offers me over the RII.
The A9 with the lovely 50 0.95 Nocturnus II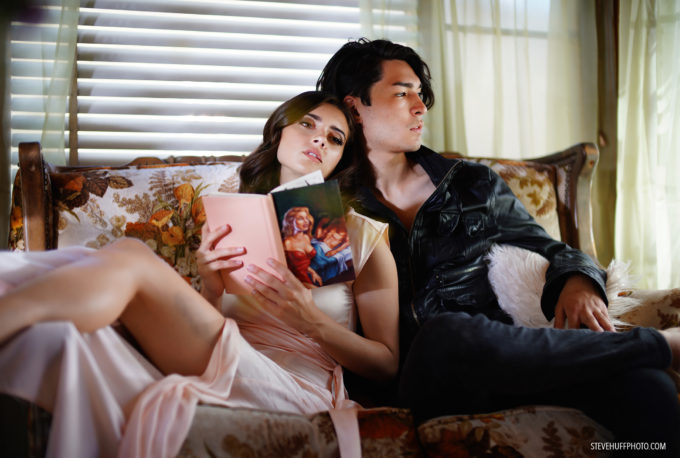 Now with that said, I do see IQ improvement with the A9 vs the A7RII. Not in resolution of course, but in color, and the way this new sensor brings forth contrast with that color. I find it more pleasing and a little step away from the usually Sony color signature. In case you are wondering, this is a good thing. The A9 feels as mature as a camera can get when in the hand and in use. Sony has come such a long long way since their 1st mirrorless camera, the NEX-3. Wow. Digital Imaging in general has come a long way since and I feel that today, 2017, we have some of the best camera tech that has ever been available to anyone, ever. The A9 is a huge part of that but also companies like Olympus, Fuji and Panasonic are also helping pave the way.
It's a beauty and I love the gold a9 lettering on the camera. Gives it a nice polished look.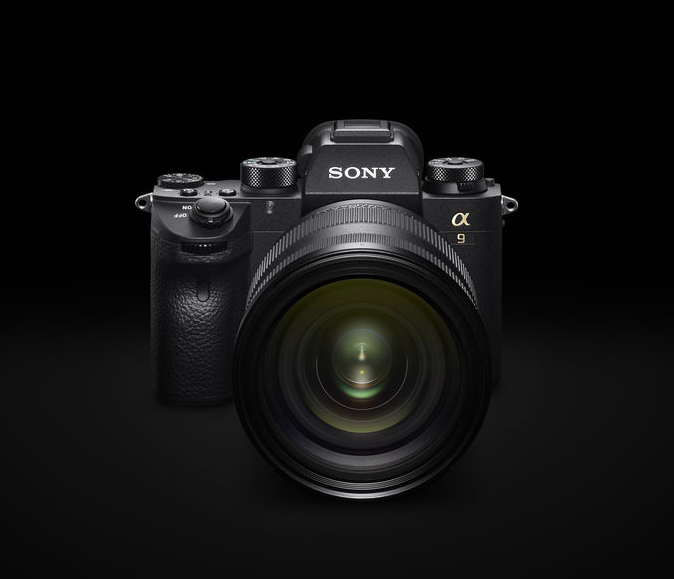 This review will be like most of my reviews. From the heart, letting you know what I really feel. letting you know if I encountered issues in my real world shooting. Also going over thoughts of video, build, speed, and what I feel are important features that would make it a camera you may want to look into. I will share my real world images instead of test charts and pixel peeping tests that to me, have nothing to do with real world photo taking. It is how my site has been for 9 years now, and I am not changing now, or ever ; )
I also want to take this opportunity to thank ALL OF YOU who visit here, and to Sony for sending me a review unit for the A9 and 24-70 GM. What a combo. Without you guys reading this, this site and its thousands of reviews and articles would cease to exists. Truth be told, the camera review industry has been on a downward slope for many as less and less cameras are being made today and those that are, well, they are more niche and higher end like what we see here. So thank you for coming here, I really appreciate you taking the time to read another opinion on whatever camera you may have interest in. 
Sure, the Sony A9 can do action with its blazing continuous tracking AF that sticks to your subject like glue, but it can also do any kind of photography as well. Portraits, Still Life, Low Light, or whatever. 
1st two shots, A9 with 16-35 GM f/2.8, third shot with the 50 Nocturnus at f/0.95
The focus tracking is phenomenal. When it locks on to your subject it sticks like glue. Amazing, and I have never seen anything like it.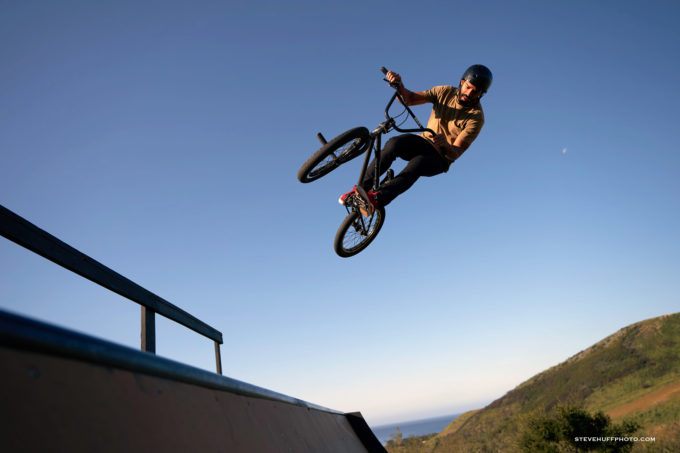 –
The 16-36 GM 2.8. I need to get a review unit as I had minimal time with one but this is a lens that I feel will be my constant companion on my A7 or A9 (when I get one) as I use these cameras for video almost daily (other projects) and the 16-35 f/4 has been my most used lens for this reason.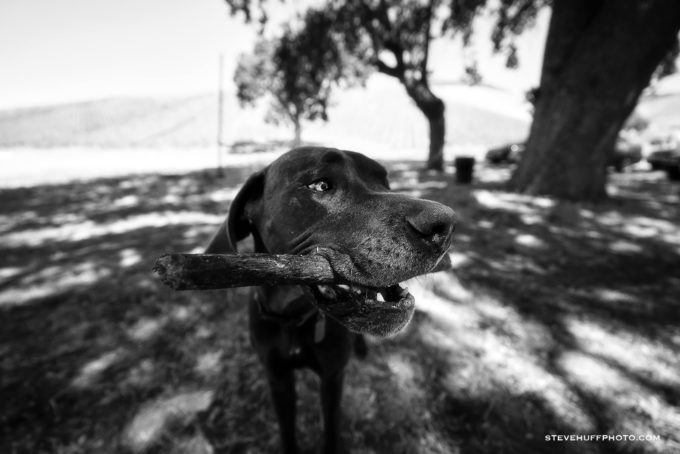 –
The 50 Nocturnus. This lens is GORGEOUS and my new fast 50 fave for any system. See my review here, and follow up here.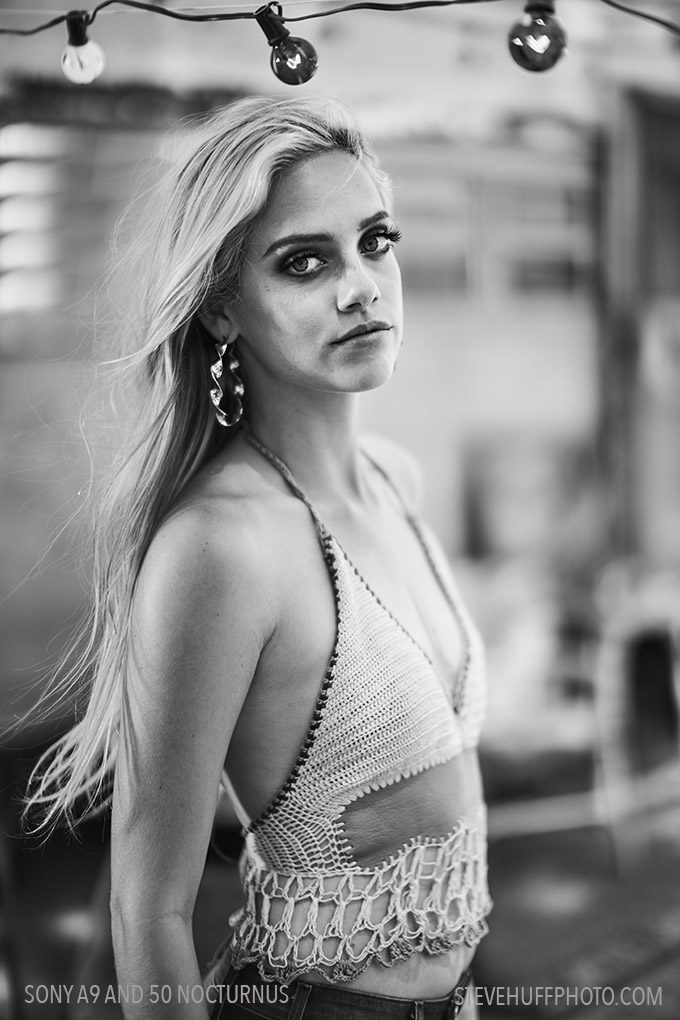 First things First…the Specs
Sony blew many of us away when they announced the specs of this camera. Truth be told, the A9 does things NO OTHER camera can do as of the day I am writing the at the end of May/start of June 2017. For starters, the no blackout EVF is amazing in real use. Forget all you think you know about EVF's. This one is like looking at a HDTV, and when you fire away shots, if using the electronic shutter you can do so without any blackout whatsoever. Shoot at a high frame rate and it just looks like s solid image though the EVF. NO BLACKOUT at all. NO SOUND, as you can make it 100% silent as well. So for stealthy situations, wow. Imagine if all news shooters used this camera. You know, when you watch the news on TV and hear a million shutter clicks going off? If everyone had an A9, you would hear NONE of that! How nice would that be. C'Mon Nikon and Canon, better get on with your REAL mirrorless camera soon. If not, Sony is here to take the lead.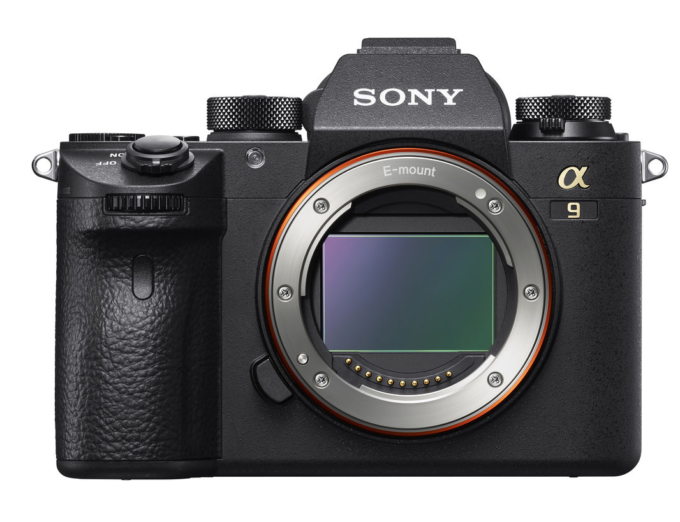 The features that make the A9 much better than the A7 series for me are these:
No blackout EVF
Amazing fast and accurate AF – Tracking is stunning. Af Speed is remarkable.
Larger battery and longer life. MUCH needed and welcomed.
DUAL SD slots, finally.
More refined build and design and grip.
New dial up top to control things such as frame rate and focus modes. No more menu diving for these settings.
Click the image for larger and better version. This is with the A9 and the 50 Nocturnus at f/0.95. You can see my review of this lens HERE.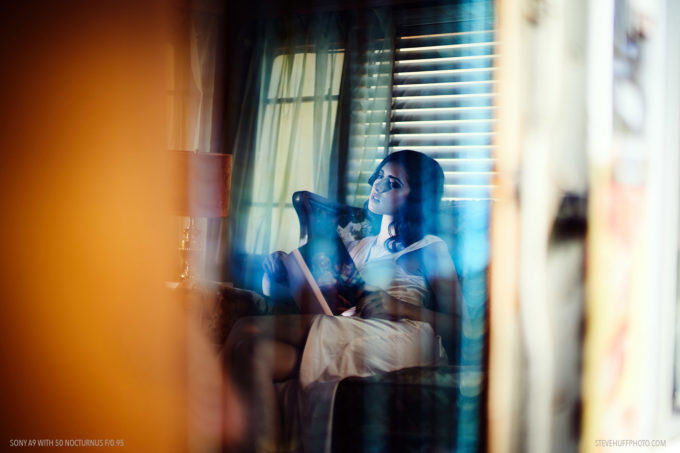 But let's take a look at the complete list of features for the A9:
24.2MP Full-Frame Exmor RS Stacked CMOS Sensor

Poised for speed, the a9 features a first-for-full-frame 24.2MP Exmor RS stacked CMOS that affords impressively quick readout speeds to benefit up to 20 fps continuous shooting and UHD 4K video recording. The sensor's back-illuminated design also affords high sensitivity to an extended ISO 204,800 with reduced noise for clean image quality in a variety of lighting conditions. Additionally, uncompressed raw files can be recorded in 14-bit for greater color fidelity and post-production flexibility.
(Steve's Take: While the sensor here is built for speed it also has what I feel is the best resolution…the sweet spot so to speak. 24 Megapixels for me is perfect. The right blend for speed, high ISO, etc. 14 Bit RAW capable, this sensor has fantastic color possibilities)
BIONZ X Image Processor

Working in conjunction with the stacked CMOS sensor is an apt BIONZ X image processor that ensures quick processing speeds to keep up with fast-paced shooting applications. Continuous shooting up to 20 fps is supported for up to 362 consecutive JPEGs, or 241 raw frames, along with a top electronic shutter speed of 1/32,000 for freezing fast-moving subjects or working in bright lighting conditions. Benefitting the fast recording capabilities is an equally quick AF/AE metering system that functions at 60 times per second to continuously evaluate the scene in order to lock onto and track moving subjects. Additionally, due to the use of an electronic shutter, totally blackout-free monitoring is possible with the electronic viewfinder for more accurate compositions of moving subjects.
(Steve's Take: If. you need or want speed, ever, this camera has you covered. The new BIONZ X take the A9 to the stratosphere with insane speed capabilities like no other camera ever created. Now, I rarely ever need speed like this but in the event I do, I would be covered)
A9 WITH THE SONY 28 F/2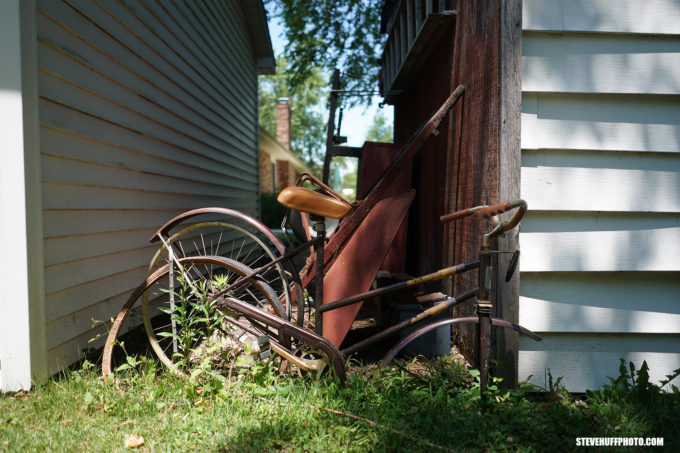 693-Point Phase-Detection AF

Covering 93% of the image area, a focal-plane phase-detection autofocus system incorporates 693 points along with 25 contrast-detection areas for quick and precise focusing in in a variety of lighting conditions with sensitivity down to -3 EV. The density of focusing points from this hybrid AF system also enables High-density Tracking AF Technology, which is adept at tracking moving subjects in a variety of lighting conditions. The use of phase-detection points also enables the use of A-mount lenses via the optional LA-EA3 or LA-EA1 lens mount adapters with full continuous AF/AE tracking compatibility.

The apt focus system also lends itself to a variety of focusing functions for refined accuracy, including Lock-on AF, which maintains focus on moving subjects throughout the use of a configurable frame that is set over the desired moving subject, and Expand Flexible Spot, which employs neighboring focus points to retain focus on moving subjects even if the originally selected point loses focus. Additionally, Eye AF can be used to base focus on recognized subjects' eyes for portraits and is available in both AF-S and AF-C modes. Autofocus can also be used in conjunction with the Focus Magnifier function for critical focus when homing in on minute subject details.

In addition to autofocus, the a9 also features a Peaking MF function to benefit manual focus control by highlighting sharp edges of contrast for a more objective means of acquiring sharp focus.
(Steve's Take: The focus here is blazing wether using single point, eye AF or tracking. No complaints at all here)
My thoughts after I first shot the A9
5-Axis SteadyShot INSIDE Image Stabilization

Packed into the robust a9 is a 5-stop effective 5-axis SteadyShot INSIDE image stabilization system that compensates for five different types of camera shake encountered during handheld shooting of stills and video. This allows users to confidently use any lens, even adapted lenses, for critical imaging without encountering blur from camera shake.

For long focal lengths, the system will correct for pitch and yaw adjustments. Macro and high-magnification imagery, on the other hand, will benefit from the inclusion of horizontal and vertical shift compensation. All shooting styles will get usage out of the roll compensation. All 5 axes of stabilization will function at all times, even when used with third-party lenses and adapters or lenses with built-in optical stabilization.
(Steve's Take: No one can do 5 Axis like Olympus with their EM1 MKII or even EM5 MKII but the Sony here does pretty well with it. Shoot video with a wide angle and you will get steady cam like performance.)
A9 with the Voigtlander 50 3.5 Heliar – See that lens HERE. 
UHD 4K Video Recording in XAVC S Format

Internal recording of UHD 4K movies is possible in multiple frame rates up to 30 fps and, based on the Super35mm recording area and effective 20MP (6000 x 3376) resolution, 2.4x oversampling renders greater detail and full pixel readout is possible, that is void of pixel binning, for higher quality imagery with reduced moiré and aliasing. Full HD 1080p recording is also supported in frame rates up to 120 fps, and both resolutions utilize the 100 Mbps XAVC S format contained within an MP4 wrapper with 4:2:0 sampling. The high-speed, 120 fps recording also enables 4x and 5x slow-motion movie recording with the frame rate set to either 30p or 24p. In addition to high-resolution internal recording, uncompressed HDMI output also enables the use of an optional external recorder for clean 4K recording with 4:2:2 sampling.

4K video recording also avails the ability to produce 8MP stills during playback by taking a frame grab from a movie and storing it as a separate file.
(Steve's Take: While I am not a 4K die hard just yet, many love having 4K video capabilities but Sony, why no picture profiles? No S Log? Why?. You dropped the ball here even though yes, S Log is used by film makers…but this could have been an amazing film makers camera if it has S Log)
First time shooting sports for me and it was with an A9!
Slow & Quick Motion

Take more control over your video capture capabilities with a variety of new frame rates available in an S&Q mode. This will allow shooters to capture Full HD video at one of either steps between 1-120 fps. These settings will allow you to slow down action as well as speed up a slow-moving scene. This setting is also NTSC/PAL switchable.
(Steve's Take: Nice to see a new dial up top for controls and the Q&S added to the main dial. This is cool as you can have your fast or slow motion, on tap, ready to go at a thumb wheel spin)
Enhanced Zebra Function

An enhanced Zebra function is ideally suited to aid in monitoring exposure values in high-contrast scenes. Video signal level targets can be set from 0 to 109, and specific ranges can be set to make exposure level adjustments easier.
Time Code and User Bit Settings

A time code can be used to record hours, minutes, seconds, frames on image data for more precise editing while the User Bit function can record date, time, and scene number to aid in editing together footage from multiple cameras.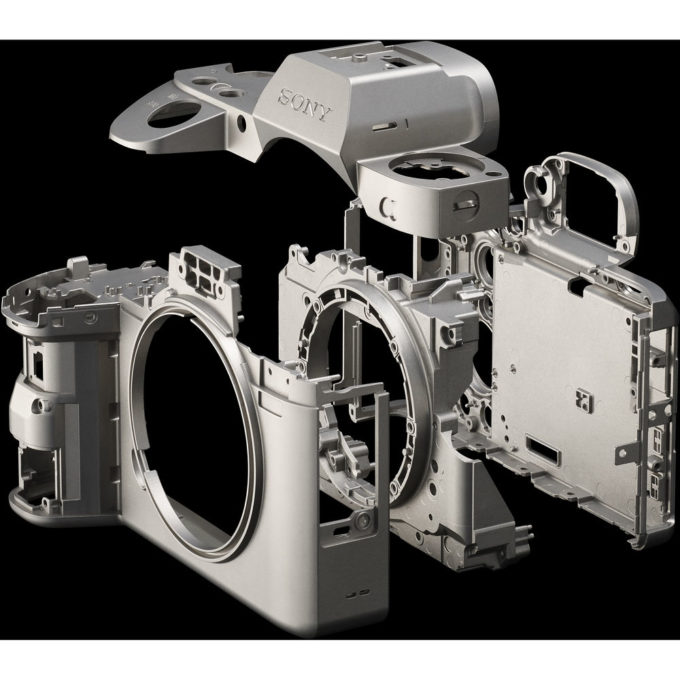 Body Design

Quad-VGA OLED Tru-Finder features a 3.686m-dot resolution and a 0.78x magnification for bright and clear viewing. The EVF also sports a Zeiss T* anti-reflective coating to reduce reflections and a high 120 fps refresh rate can be used to reduce lag for a smoother viewing experience. Additionally, a fluorine coating has been applied to the outermost viewfinder element to benefit cleaning.
Rear 3.0″ 1.44m-dot tilting touchscreen LCD is available for live view shooting and menu navigation. The touchscreen enables Touch Focus for intuitive adjustment of your focus point, and the tilting design benefits working from both high and low angles.
Dual SD card slots provide a more flexible means for storing files. The lower card slot supports UHS-II type cards, and the slots can be configured to do an in-camera backup, segregated raw/JPEG recording, or overflow saving.
My Menu function can be used to customize your menu items for easy, direct access with up to 72 options to be set and ordered.
Stacked drive mode and focus mode dials, a dedicated AF-ON button, and a rear multi-selector all afford greater efficiency when switching focus modes, points, or exposure settings.
Integrated LAN terminal enables making wired FTP transfers for notably fast transfer speeds. Also, the first three characters of the file name can be customized for easier organization during post-production.
Built-in Wi-Fi enables the a9 to instantly share imagery to mobile devices for direct sharing online to social networking, via email, and to cloud storage sites. NFC (Near Field Communication) is also supported, which allows for one-touch connection between the camera and compatible mobile devices; no complex set-up is required. Once connected, the linked mobile device can also display a live view image on its screen and remotely control the camera's shutter.
Bluetooth connectivity allows for location data acquisition.
Magnesium-alloy body design is both lightweight and durable, and also weather-sealed for use in trying environmental conditions.
Integrated PC sync terminal for wired flash sync with strobe packs or wireless radio remotes.
An out of camera JPEG with the A9 and 50 Nocturnus II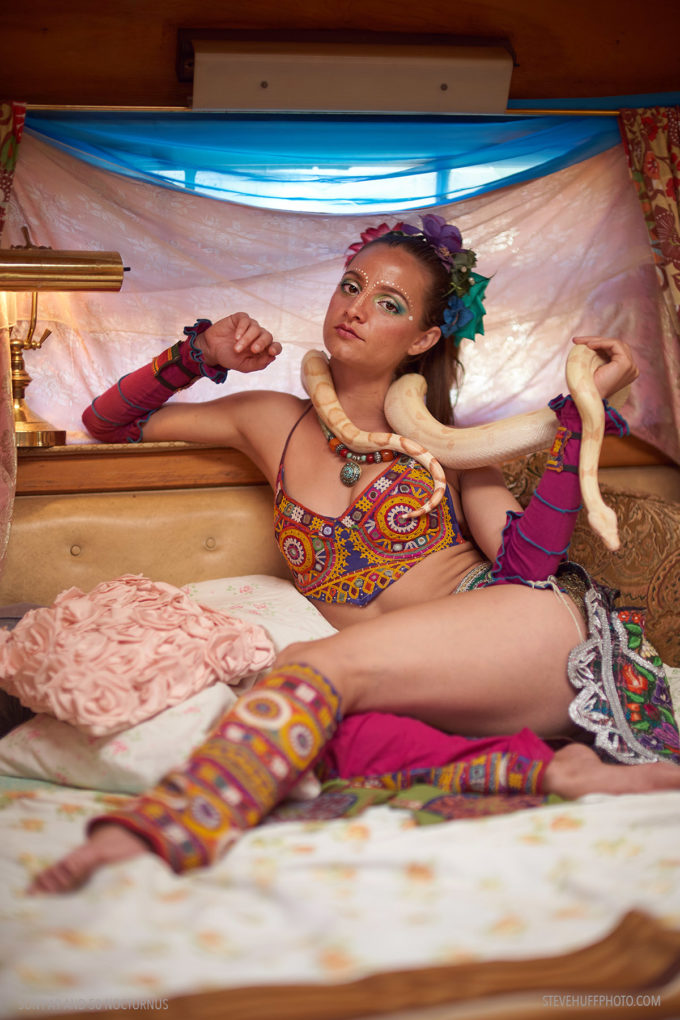 So with specs that should please almost anyone, the Sony A9 is the SONY FLAGSHIP camera. This is their highest end, most capable, most versatile full frame beast that can do whatever you need it to do, and then some and Sony says it is the best camera they have ever made, period. I agree.
While shooting with it, I marveled at the big bright EVF when using manual focus lenses like the Nocturnus II. When using lenses like the 24-70 G Master, I was impressed with the speed of the Auto Focus, and it's ability to lock on quickly even in low or almost no light. I was very impressed by the high ISO results as well, and shot a slew of images at ISO 51,200.
The two images below were shot at ISO 51,200 with Noise Reduction in camera set to LOW. These are right from camera JPEGS, and both were taken in near dark situations even though you can not tell this from the photos. Sometimes a great sensor and lens can "lighten up the scene" by sucking every but of available light in. This camera does it with ease.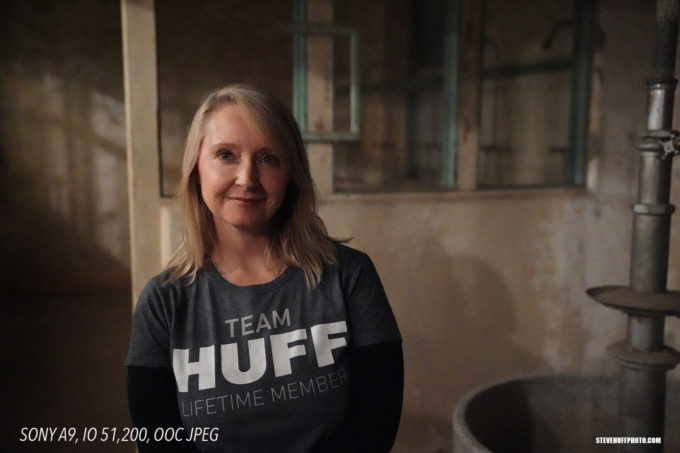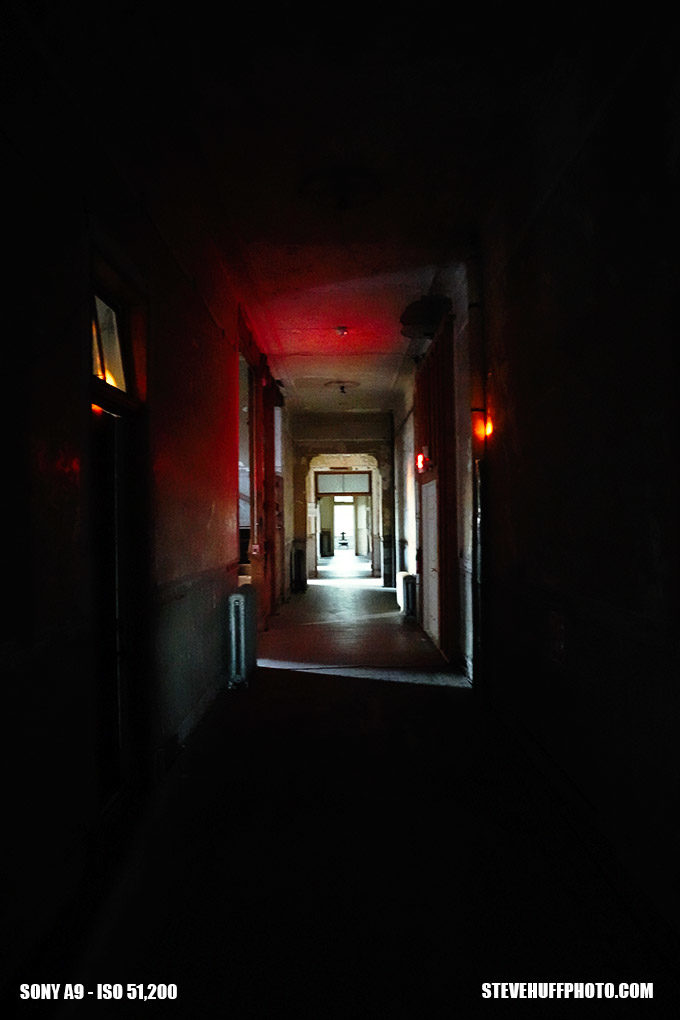 The Sony A9 passes my low light tests, and for me, is up there with the A7S series for high ISO capability.
BUT HOW DOES IT DO AGAINST THE A7RII AT HIGH ISO?
Here is an ISO test between this and the A7rII. The A9 wins with a nice cleaner image, and even better out of camera contrast. These are all OOC JPEGs with NR set to LOW, and same settings on each camera. Exactly. ISO 25K, so pretty extreme ISO. In my (dusty) kitchen, light source is from a door behind the (video) camera left. These are full size files so click them to see them full size.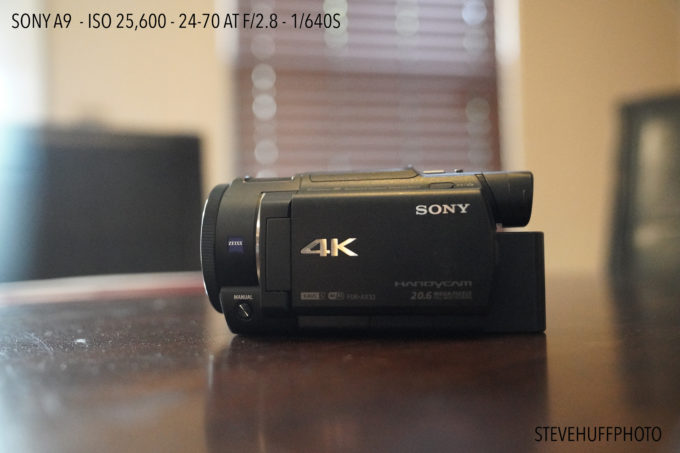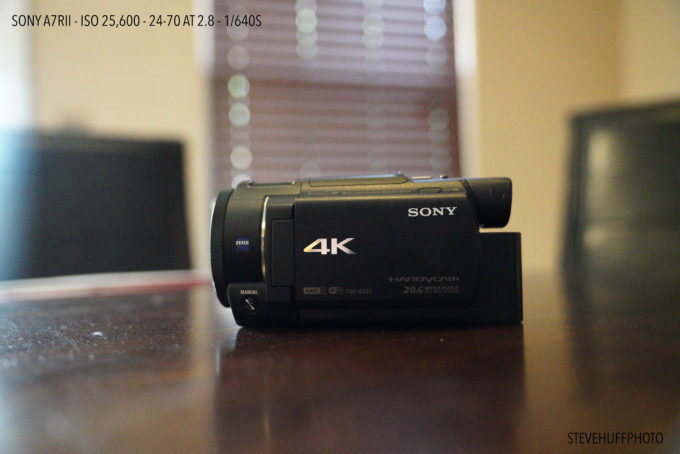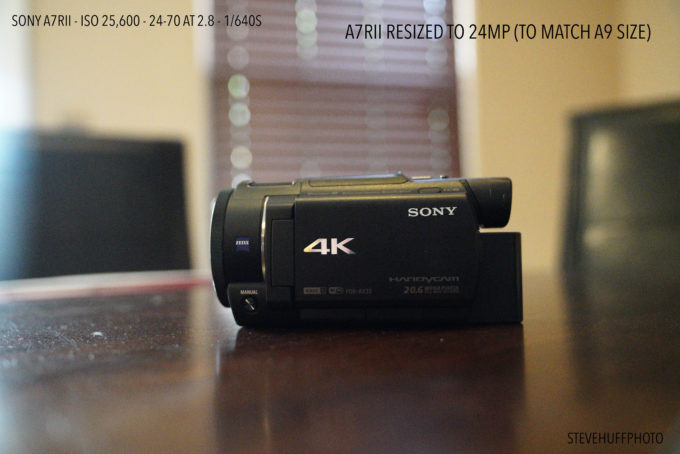 –
And a crazy low light shot that was taken in DARKNESS. The Af Assist light was used to obtain AF and 1/13s at ISO 102,400 will tell you it was DARK. This is amazing to me as it keeps color, and the noise is not nearly as bad as I thought it would be. I remember when ISO 640 looked like this on the Leica M8 ; )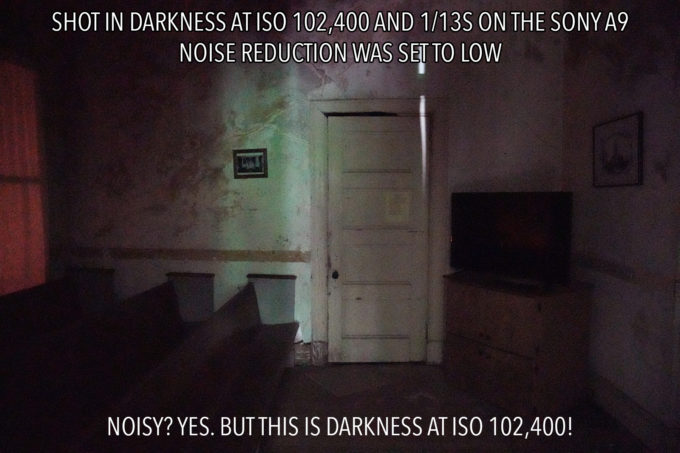 More LOW light Images…
Mostly ISO 51,200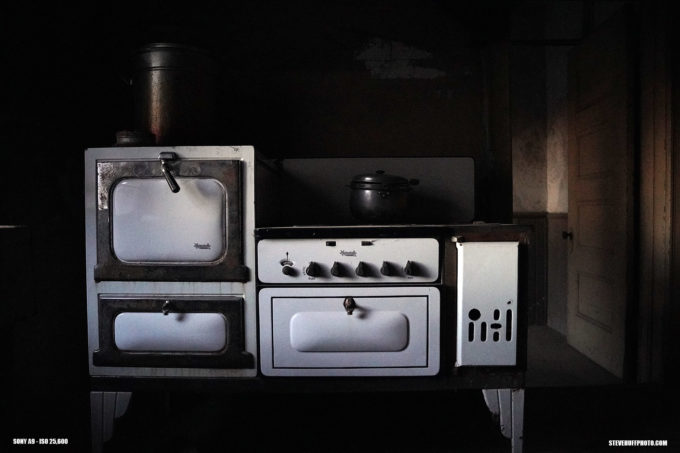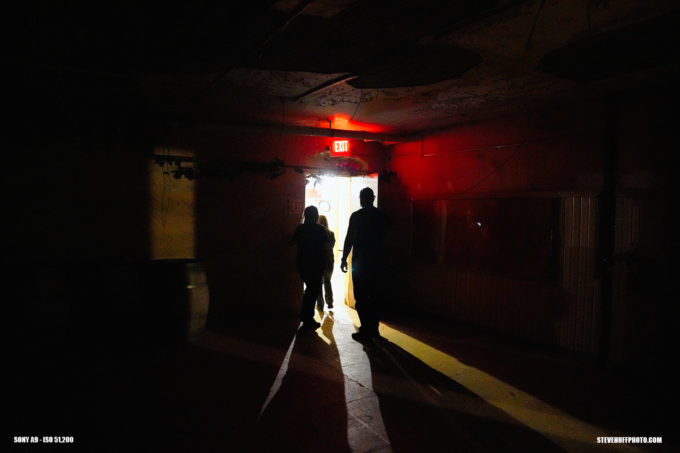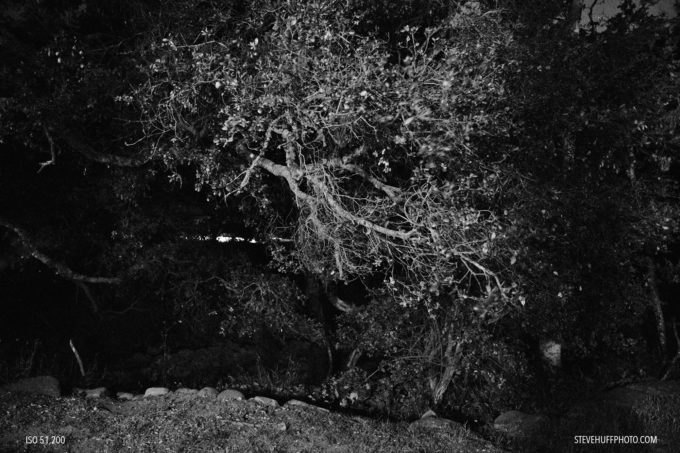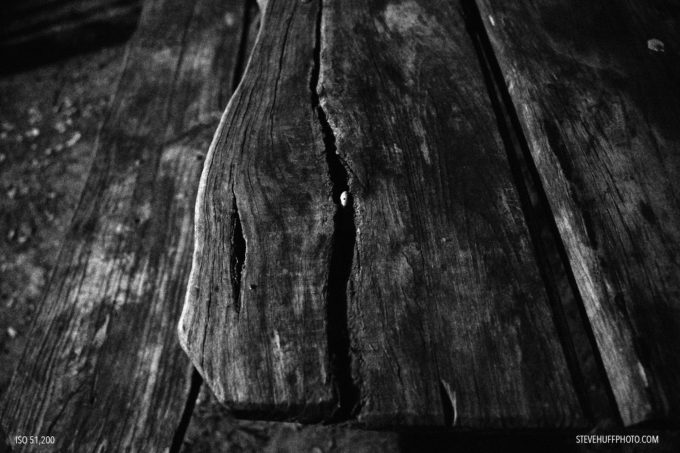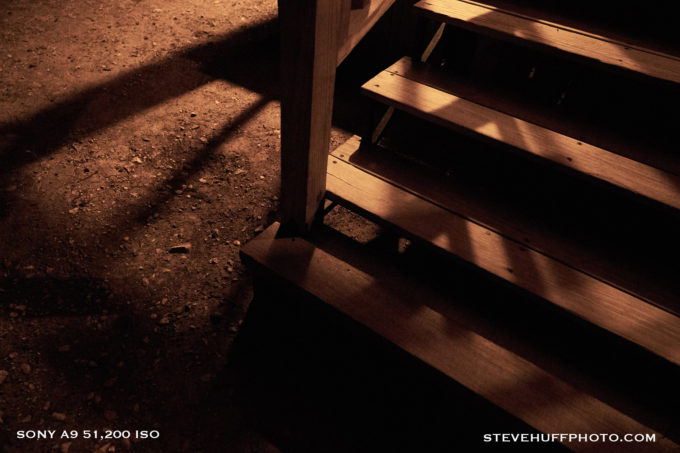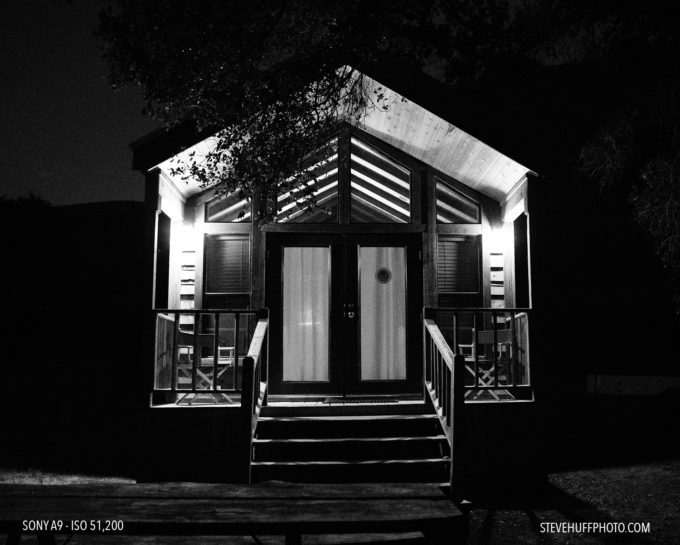 So Let Me See….10 Reasons why I feel this is the most versatile and advanced camera in the world as of June 2017…
When the A9 was launched Sony did so by putting on a HUGE event for press, and influencers and well respected photographers. They put on a full track and field event to show the speed and tracking capabilities. Somehow this made some think it was only a camera for action freaks, when this could not be further from the truth. The A9 to me is probably the most capable, versatile camera in the world as of May 2017. Let me list off my 10 reasons why that would be:
It's gorgeous and IMO just right for portrait work with its 24 MP sensor that puts out nice color and nice contrast out of camera. Even Nikon uses Sony sensors.

For street the AF is blazing fast, or when using manual lenses the new EVF makes it easy to obtain focus. Clear and like watching an HDTV. No blackout!

I can use my Leica glass, Nikon glass, Canon glass, and almost any lens via adapters. THIS A9 is better than a Leica M9 in every way, yes, even for Leica glass. It is better than a Canon 5D and Canon or Nikon can not use RF glass.

Can shoot in any light and to me, it seems better in low light than the A7s. So no light? Not a real problem.

Even without advanced film making settings like S Log, the video the A9 takes is gorgeous and better than my RII out of camera. No muss or fuss for the average video guy.

I shot over 1000 frames and still had 70% battery left. This is amazing.

Nice feel and build quality, controls are all accessible outside of the menu system.

Dual SD slots so no worry of losing data.

We now have a pretty nice selection of lenses from cheap to expensive and small to larger. More are on the way as well.

5 Axis IS in the camera makes for some steady shots, photo or video.
This would not be a Steve Huff review if one of my Dog's did not make an appearance. This is just a quick snapshot of which I have taken many a time. But this is an OOC JPEG, ISO 1600 and look at the color, the contrast and overall look. To me, this is much nicer than Sony cameras of the past. The AWB did perfectly here. I mean PERFECT. Click it for larger. Of course the lens helps, and it was the 24-70 f/2.8 G Master, which is astonishing.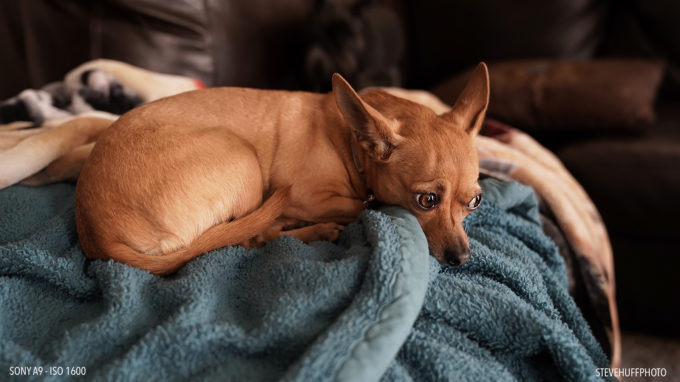 So it should be no secret that I really really like the Sony A9. The A7rII and entire A7 version II series was really a home run for Sony. The A9 takes it up several notches in all areas, and unfortunately for us, the price as well. I know many of you are there, scratching your head asking yourself  "Is $4500 worth it for this camera"?  I mean, I am doing it too. If this were $2999 it would have been like a runaway train, selling non stop, and wiping out all other full frame cameras in sales (my guess, and opinion) but at $4500 it is still a tough sell as today, for pros to switch from C or N would require a whole new lens reboot as well, and $4500 for a body, and probably $10-$15k for lenses is not an easy investment to make for 90% of us. For those who already shoot Sony, the A9 is a no brainer if you currently love your A7 or even A6000 series camera. IT IS INDEED a much better imaging machine than what has come before it even if it looks similar.
For me, the difference in shooting the A9 vs the A7RII comes with speed, maturity in feel and use, better output in all areas, and using it is a JOY due to the beautiful EVF design and no blackout. These are the things that MAKE a camera that can be LOVED and ADORED. When you have fun using your camera you also are more motivated to use it. You become a person who WANTS to get out and shoot. When you love the tools you work with then your work can and does excel. When you use a tool you are just "meh" about, your work can suffer. I see it happen all the time. I know when I own and use a camera I love, the motivation it gives me to get out off my ass and shoot and enjoy life is well worth the investment. I used to always get that from Leica M's, or the Leica SL or even the Sony RX1, etc.
The A9 is also in that category as it will never hold you back, never keep you from getting the shot you need, and in my tests, I have yet to see any issues or faults.
ISO 100 BANDING?
Some have reported seeing banding at ISO 100 with the A9. I think it came from one reviewer. When I heard of this, I tested my A9 to see if I could replicate it, so I shot ISO 100 with the mechanical shutter, and the electronic shutter at ISO 100 LOOKING for ANY banding. I just could not find it. Anywhere. So for me, and real world use (using a camera how it was designed to be used) I have had ZERO issues. No hang ups, no SD card errors, no slow start ups and nothing keeping me from shooting. But below are the ISO 100 shots where I can see no banding. Maybe YOU can, me, my eyes are not seeing it.
The 1st image is a full size image from the camera using the Voigtander 50 f/2.5 Heliar which is a gorgeous lens! RAW processed in C1.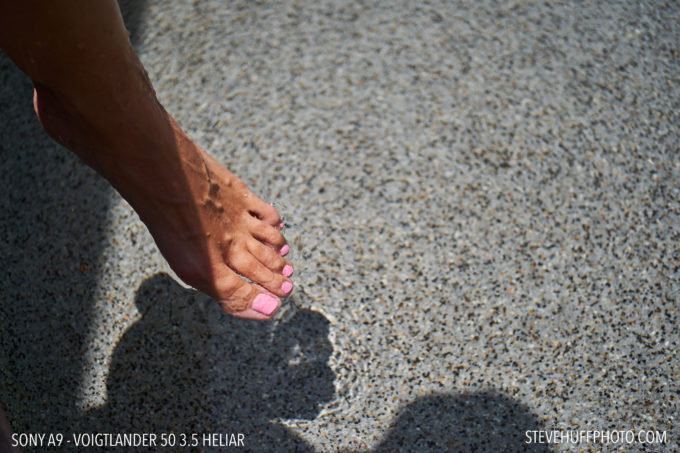 –
Another with the Voigtlander Heliar 50 3.5 – MECH SHUTTER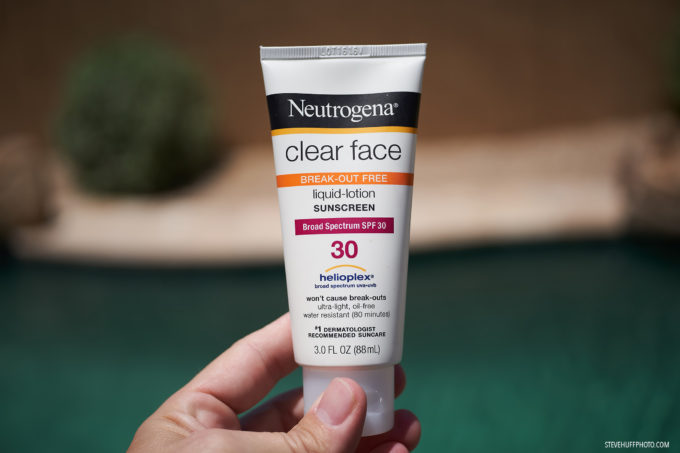 –
Voigtlander 50 3.5 Heliar, ELECTRONIC SHUTTER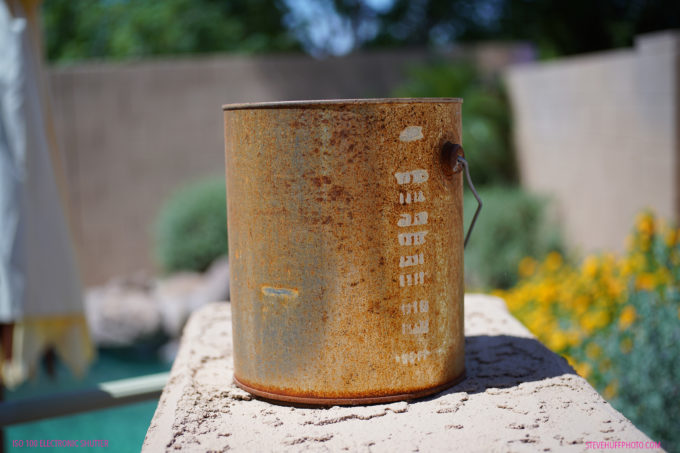 –
Sony 24-70 GM – ISO 100 – MECH SHUTTER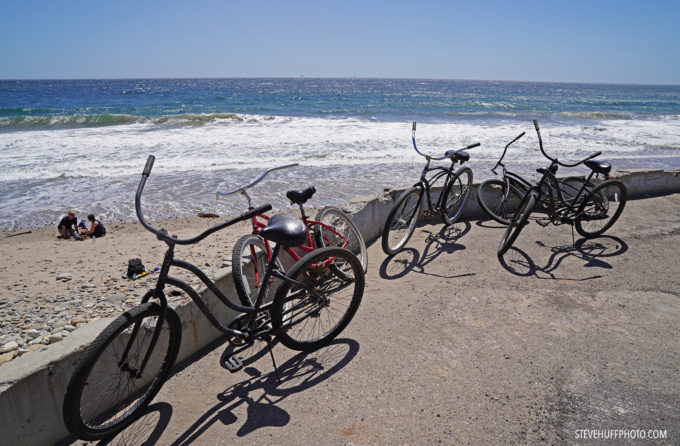 –
Sony 24-70 GM ISO 100
So for me, no banding can be seen under any situation, even ISO 102k.
WHO IS THIS CAMERA FOR?
This camera is for anyone who values photography and shoots either for a living, or for passion of life and making memories. It is in no way just for action shooters. It is capable of so much more, and I will say that I think this is the most well balanced camera available today. Is it the best built? No. Is it the largest pro body? No. But that is not the point. It is smaller than a Canon 1d series but more capable. It is nit as well made as that Canon when you feel it, at least mentally, yet it is built well enough. The mount is solid, the body feels fantastic and the speed and response is beautiful. If you shoot portraits, this is a wonderful machine. If you shoot street, this is fantastic. If you shoot still life, this can do the job. Shoot Leica or rare glass? This is the body that can do it for you. There is nothing this camera can not do, which leads me into wondering what Sony or even ANY other company can do to beat it. I am not sure they can.
But the $4500 price point keeps it away from most armatures and some enthusiasts as well. It's a steep price to pay but as I try to convince myself of its worth, I am thinking of the times that my A7RII did not do what I wanted it to do, or my Leica SL or my Olympus EM1 MKII. There have been times when the light was too low (for Leica and Olympus) and. times when my A7RII missed AF or hunted in the lower light scenarios. There have been many times where my A7RII left me without a battery due to sucking down battery life like a bone dry patch of grass. The A9 would never leave me hanging for battery life, never leave me with missed shots due to slow AF and never fail me in low light.
It does everything, and then some, that I would ever need.
A9 with 50 Nocturnus II from Meyer Optik at 0.95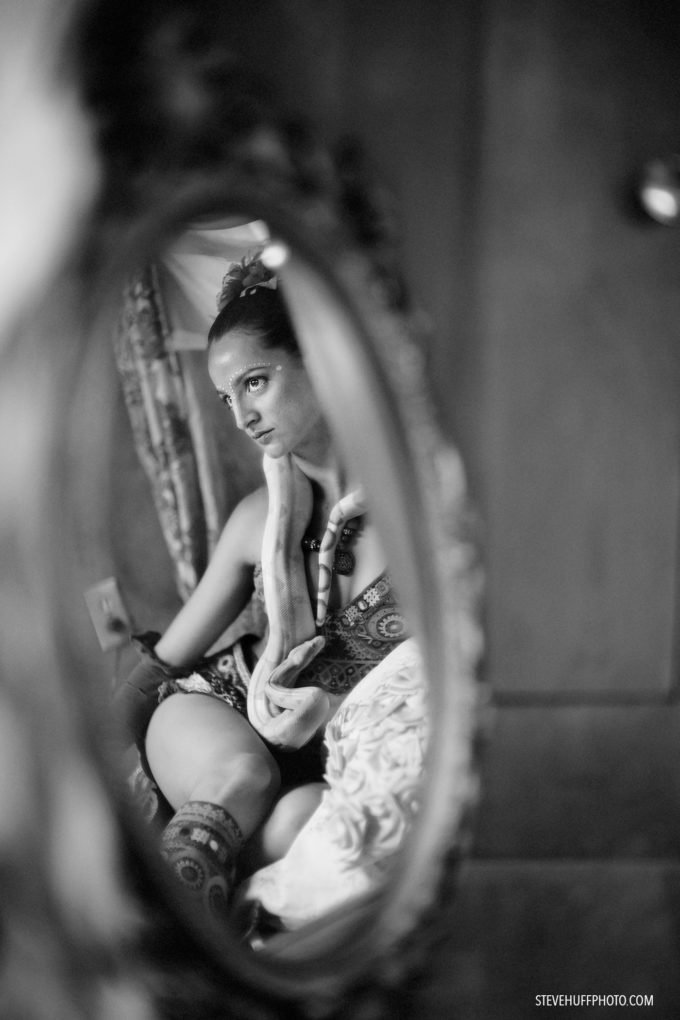 Now, as I said earlier, this is in no way a tech review. You will not see graphs, charts or labs tests here as I have always disliked those kind of reviews, and most jump to the conclusions anyway. So my review is like one big conclusion, and this A9 to me, is the best all around camera as a whole that I have ever used. While not the best in build, in prestige, and while not having the largest EVF or coolest design, it does what it was designed to do. Take photos in any situation you can imagine. The Dynamic Range is as usual. incredible. I do not think I could blow a highlight if I tried, and I remember the early days of digital when this was a huge issue. Not anymore. Also, 24 Megapixels for me is plenty of resolution as I rarely ever print, and when I do the largest is 16X20 and I have 10MP files that print beautifully at that size. So 24MP is my sweet spot for everything, and it just works. While my A7rII has a more serious megapixel count, at times it is overkill. Plus, I like what I see coming out of the A9 for color, and quality of files, more so than my RII.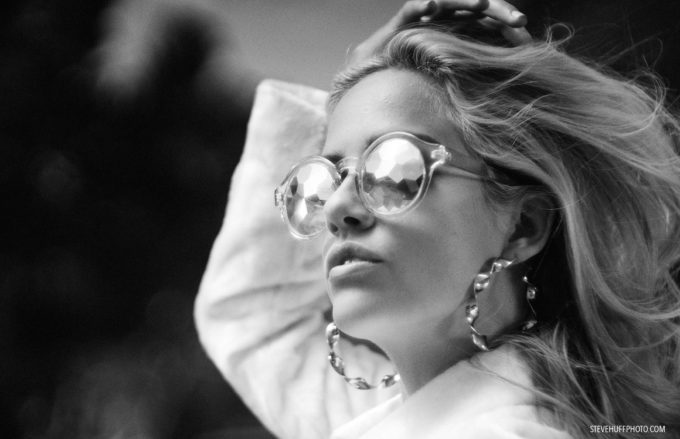 After writing this piece and using the A9 here I am, 2PM on June 2nd of 2017. Ready to offer my A7RII up for sale so I can take the A9 plunge. Technically, no 35mm full frame format camera beats it for the money, none that I know of anyway. I have a slew of Sony lenses from Sony and 3rd parties and I do know that Sony has committed their full attention to their digital imaging division. I feel this is just the start of what Sony has planned for the next 3 years. I think they have a plan to be #1 in digital imaging, and with the A9 they just took a giant leap to getting to that goal.
Anyone who "poo poos" the A9 has an agenda, or a loyalty to one brand that is not Sony. I do not do the 'Loyalty" thing and when a new camera arrives that is better than what came before it, or in this case, better than anything I have owned for digital 35mm full frame format, then I will say so. I love Leica, I love Olympus and I love Sony but the A9 is the best of the breed for the most versatile digital camera I have ever experienced.
The TWO Weaknesses
The ONLY weakness for me is that at this price point, and the fact that this camera includes EVERYTHING you can imagine, Sony did leave out two things. S Log for film makers and a fully pro weather seal like Canon does with their pro line. They also need some long primes but those will be coming. Mark my words. Other than those two things, I have found nothing wrong with the A9. No bugs, no flaws, no banding, no real weakness.
Shoot ACTION? Then this is your camera…but it is also your camera for almost anything else you need to shoot.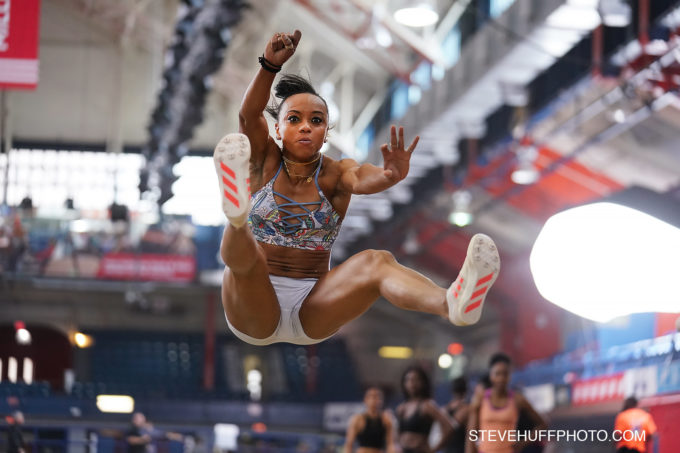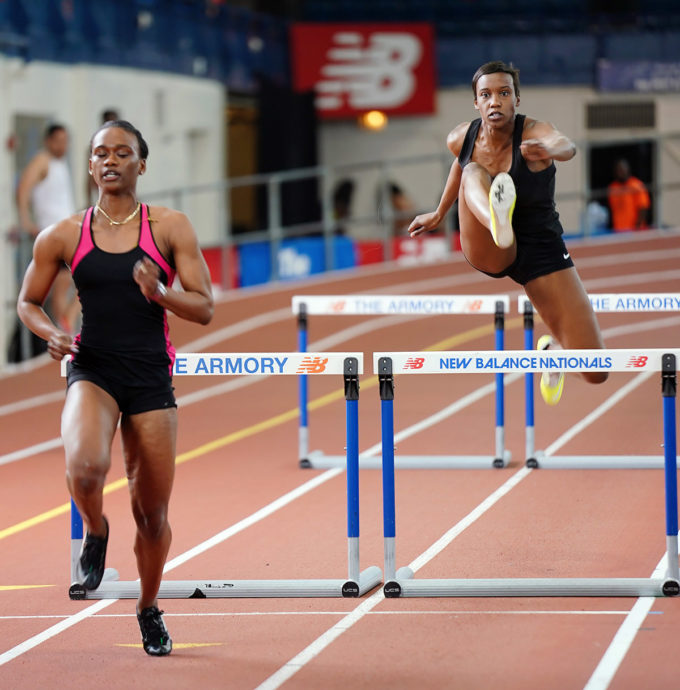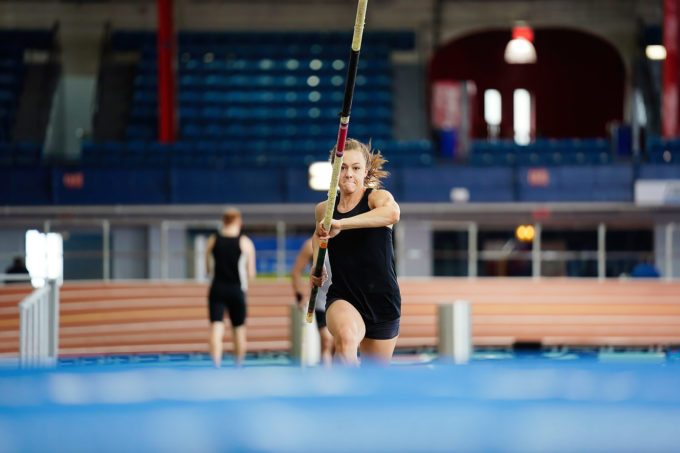 I do not do hype. I do not lie. I speak my true feelings and sometimes my excitement makes my writing seem extra peppy but that is when you know I love a camera, or a lens or a product. If it excites me, and makes me want to us it then it has done its job well. For me, the Sony A9 is the most advanced camera ever made. It offers speed, low light abilities that are incredible, and everything one could ask for in a camera such as this. After using the A9, I will say that the DSLR has had its time and day, and those days may be coming to a close over the next few years. With tech like this, the DSLR is not needed. So far this gets my pick for Camera of the Year 2017, and I am not alone in saying that..so far..so far.
WHERE TO BUY?
You can order the A9 from my recommended dealers below: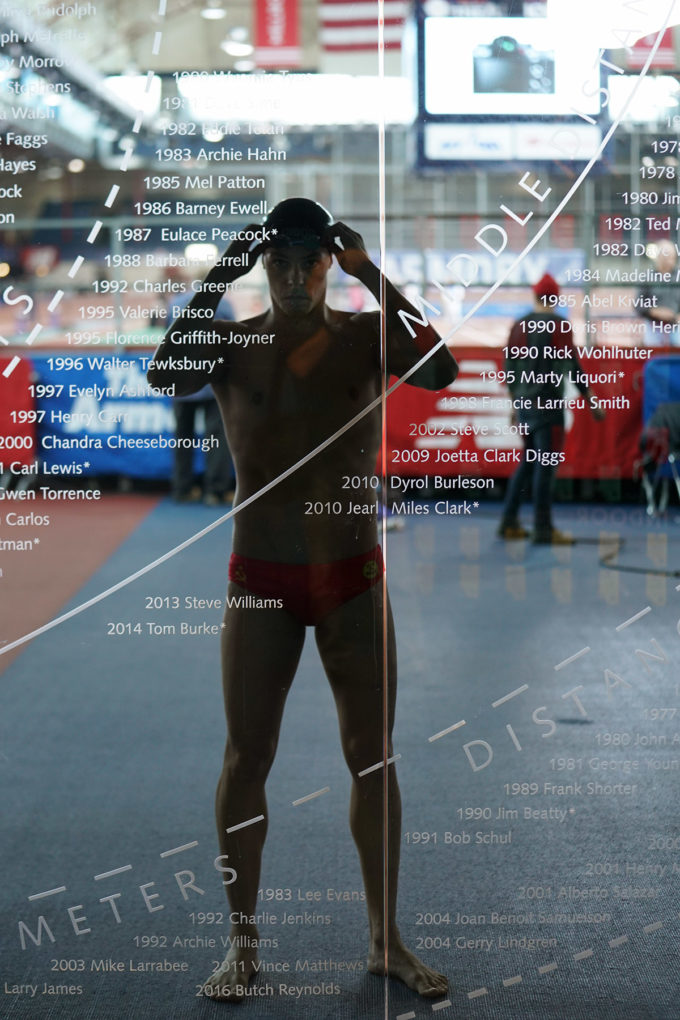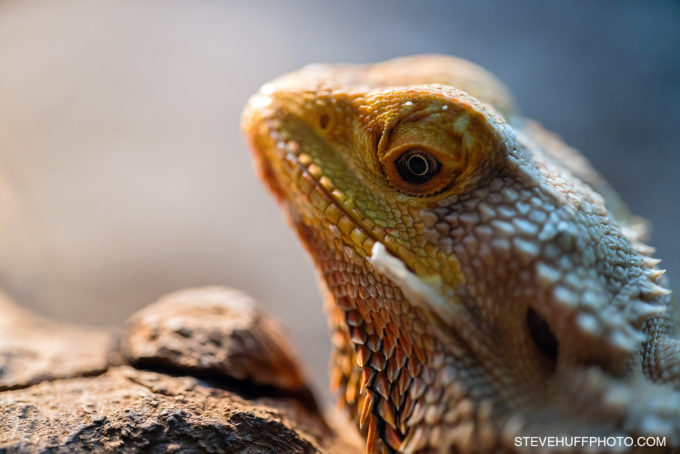 Some Final thoughts, for now…
While I have to send this review unit back in a few days, I really do want an A9, as I feel it would serve me very well, even better than the A7RII has since it launched which is when I acquired mine. The A9, yes you will be mine. Yes, it is everything I could have wanted and while it does not look or feel like a Leica, it performs better than one, for less money. As I said, I have no brand loyalties to any one brand. I use and review what I like and love, and I love the A9.
There is much I left out of this review like the S&F dial on top that allows us to set our slow mo settings and fast settings to have these available on the fly, anytime (for video). I did not go into the sports level detail, as I did that in my 1st post on the A9 HERE.  This camera is a SCREAMER for speed. No doubt. I have mentioned the no blackout EVF but that is HUGE. HUGE! Shooting a few frames per second and you have NO NO NO Blackout. Well, at ANY FPS setting. It is amazing. It is silent if you use the electronic shutter.
I plan on getting an A9, and shooting a nice video with it, to share here. I also feel it is a capable video machine and even without S Log as not all of us who shoot video use that profile. As I go on, I will post more thoughts on it and if I have issues, the same thing. I plan on doing some side by sides as well, with a Leica SL and Sony A7SII for low light. So more will come from me with the A9, just as I have had many A7 posts on this website.
Sony is doing great things, amazing things. If I were Canon or Nikon, I would be scared. Even with users of the big C & N trying to knock down the A9, there is nothing here to knock down. It is already being used by pro sports shooters, wedding shooters, fashion shooters and others. If you want a new camera or camera system, and want the most tech advanced camera you can buy today, the Sony A9 is it. For imaging, it doesn't get much better.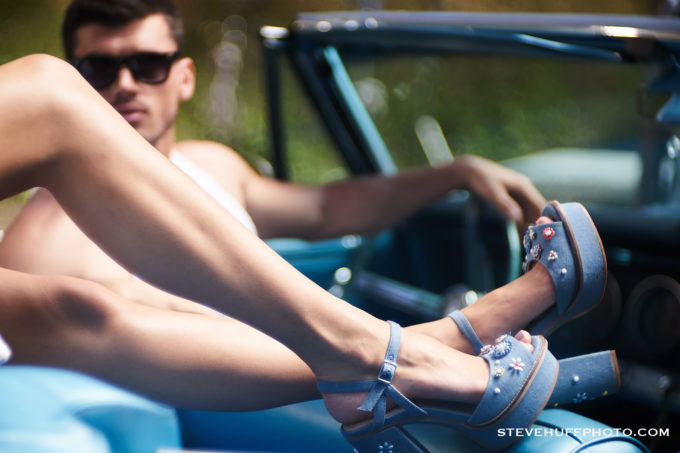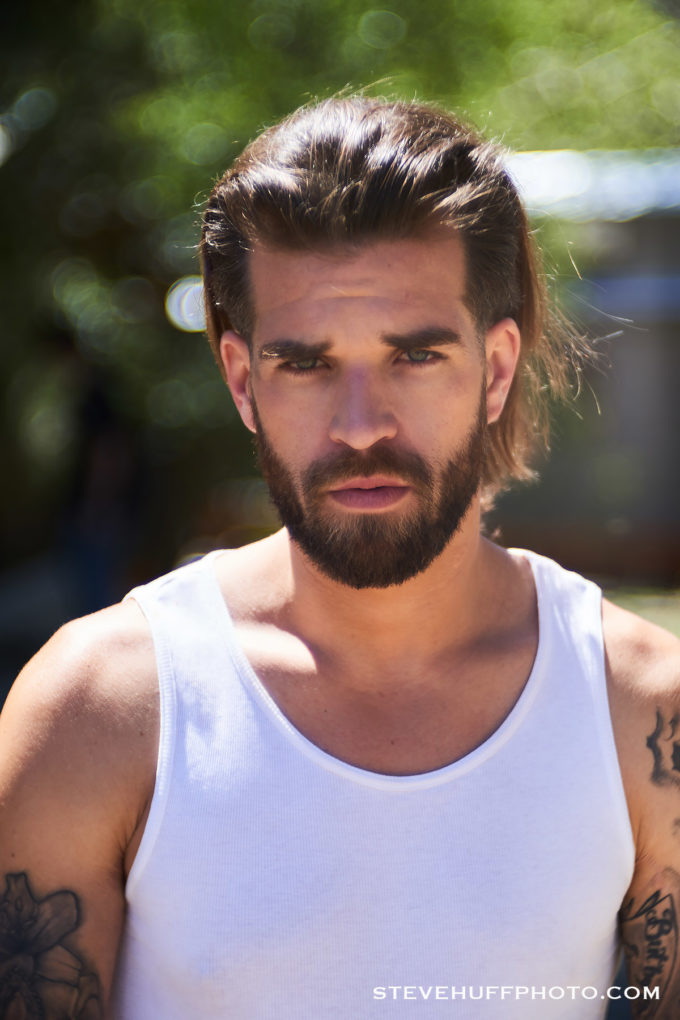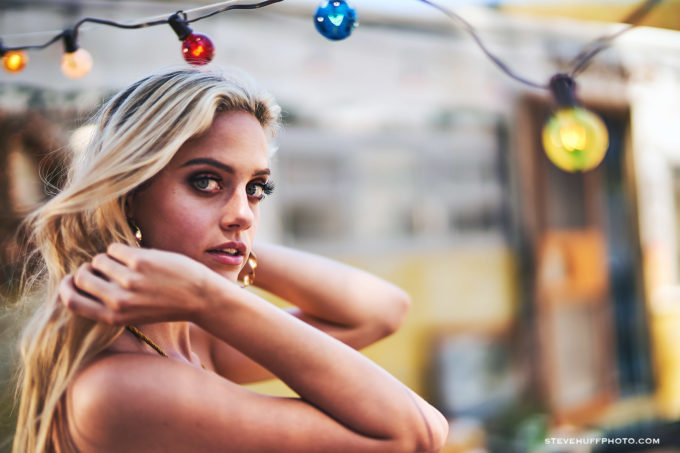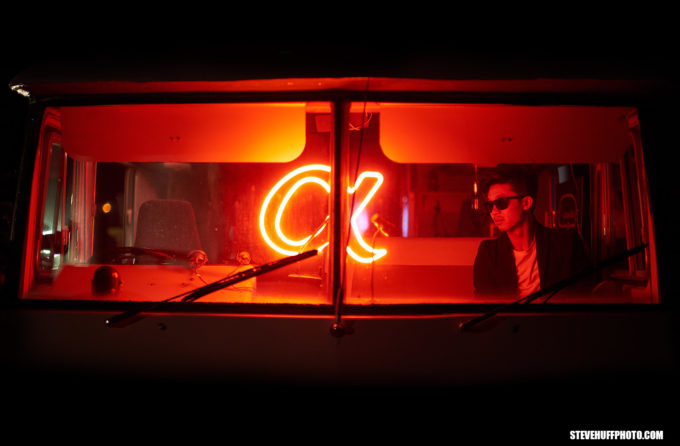 Also, links to items used in this review that I recommend:
Voigtlander 50 Heliar Lens (gorgeous rendering and color)
MY FINAL A9 THOUGHTS!
---
PLEASE! I NEED YOUR HELP TO KEEP THIS WEBSITE RUNNING, IT IS SO EASY AND FREEE for you to HELP OUT!
Hello to all! For the past 8 years I have been running this website and it has grown to beyond my wildest dreams. Some days this very website has over 200,000 visitors and because of this I need and use superfast dedicated web servers to host the site. Running this site costs quite a bit of cash every single month and on top of that, I work full-time 60+ hours a week on it each and every single day of the week (I receive 100-300 emails a DAY). Because of this, I could use YOUR help to cover my costs for this free information that is provided on a daily basis. 
To help out it is simple, and no, I am not asking you for a penny!!
If you ever decide to make a purchase from B&H Photo or Amazon
, for ANYTHING, even diapers..you can help me without spending a penny to do so. If you use my links to make your purchase (when you click a link here and it takes you to B&H or Amazon, that is using my links as once there you can buy anything and I will get a teeny small credit) you will in turn be helping this site to keep on going and keep on growing.
Not only do I spend money on fast hosting but I also spend it on cameras to buy to review, lenses to review, bags to review, gas and travel, and a slew of other things. You would be amazed at what it costs me just to maintain this website, in money and time (250 hours a month, and about $3000 per month).
So all I ask is that if you find the free info on this website useful AND you ever need to make a purchase at B&H Photo or Amazon, just use the links below. You can even bookmark the Amazon link (not the B&H) and use it anytime you buy something. It costs you nothing extra but will provide me and this site with a dollar or two to keep on trucking along.
AMAZON LINK (you can bookmark this one)
B&H PHOTO LINK – (not bookmark able) Can also use my search bar on the right side or links within reviews, anytime.
Outside of the USA? Use my worldwide Amazon links HERE!
You can also follow me on Facebook, Twitter, or YouTube. 😉
One other way to help is by donation. If you want to donate to this site, any amount you choose, even $5, you can do so using the paypal link HERE and enter in your donation amount. All donations help to keep this site going and growing!
 I do not charge any member fees nor do I (nor will I ever) charge for reviews, so your donations go a long way to keeping this site loaded with useful content. If you choose to help out, I thank you from the bottom of my heart.