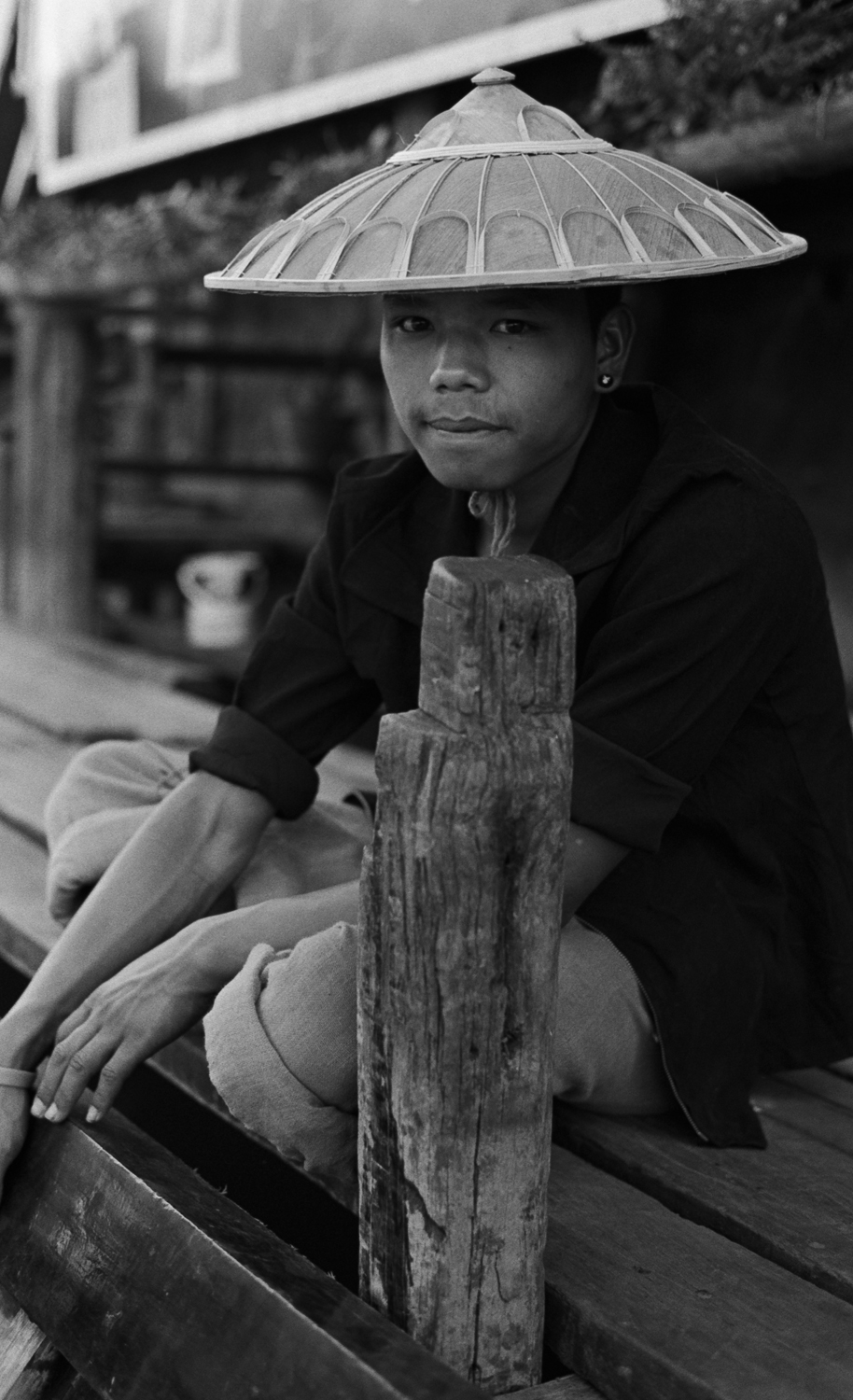 My Burmese Trip with a Contax G1
by Carlos
After reading Mark Seymour´s article ¨A Burmese Adventure; Street Photography in Myanmar¨,  I thought It might be interesting to give my 5 cents about it. For once I also do like street photography and travelling quite a lot. And I too recently travelled to Myanmar.
In addition to my job related travelling  I usually  travel twice per year with my little family, taking the opportunity to do some photo shooting. Of course travelling with family is not the same as travelling alone. But my style when it comes to shooting is very casual, I just shoot around me wherever I am, so at the end it does not make that big difference.
We spent 12 days in Myanmar, and the excuse to go there was visiting an old friend which I had met in Kosovo long time ago. As per the places we visited there was Yangon, and… few other places. To be honest I forgot them all. When we do family travelling is my wife who organises the whole trip : ( so names of places do not mean much to me (hope it does not sound too bad). But wait, we were in a big lagoon, in the mountains, in the seaside… so yes, we went to the places everybody goes more or less. I would have liked to spend more time in Yangon. The place really looked like street photography paradise. I lived before in Phnom Pehn, Cambodia, and the feeling was very much alike. Everything and everybody is pretty easy going, so you let yourself wander around the place.
In some foreign places I have visited or worked its complicated to shoot, I would say Myanmar is on the friendly side. And I guess that´s why most of the time I would shoot without asking, but trying not to be obtrusive. Myanmar is really a beautiful place and you can easily end shooting the ¨clichés¨, which nonetheless is just great. For this trip I took with me the Contax G1 with some TriX 400 rolls. I have had the Contax G1 for a couple of years. Before that I used to travel with a couple of cameras. Sometimes a Pentax 67 or Rolleiflex 2.8 or Polaroid 195, Canon A1… but now I am travelling lighter and lighter; and the Contax G1 just suits me. In my previous trip I got another Contax G1 as a back up, but this time I did not see the need for it. As per the lens I brought with me one, the 45mm. I own both the 28mm and 45mm and I alternate between them, as I love them both.
Hope you enjoy the shots as I enjoyed Seymour´s ones.
By the way, this is my first contribution to Steve´s place! What a great site Steve!!
Carlos.