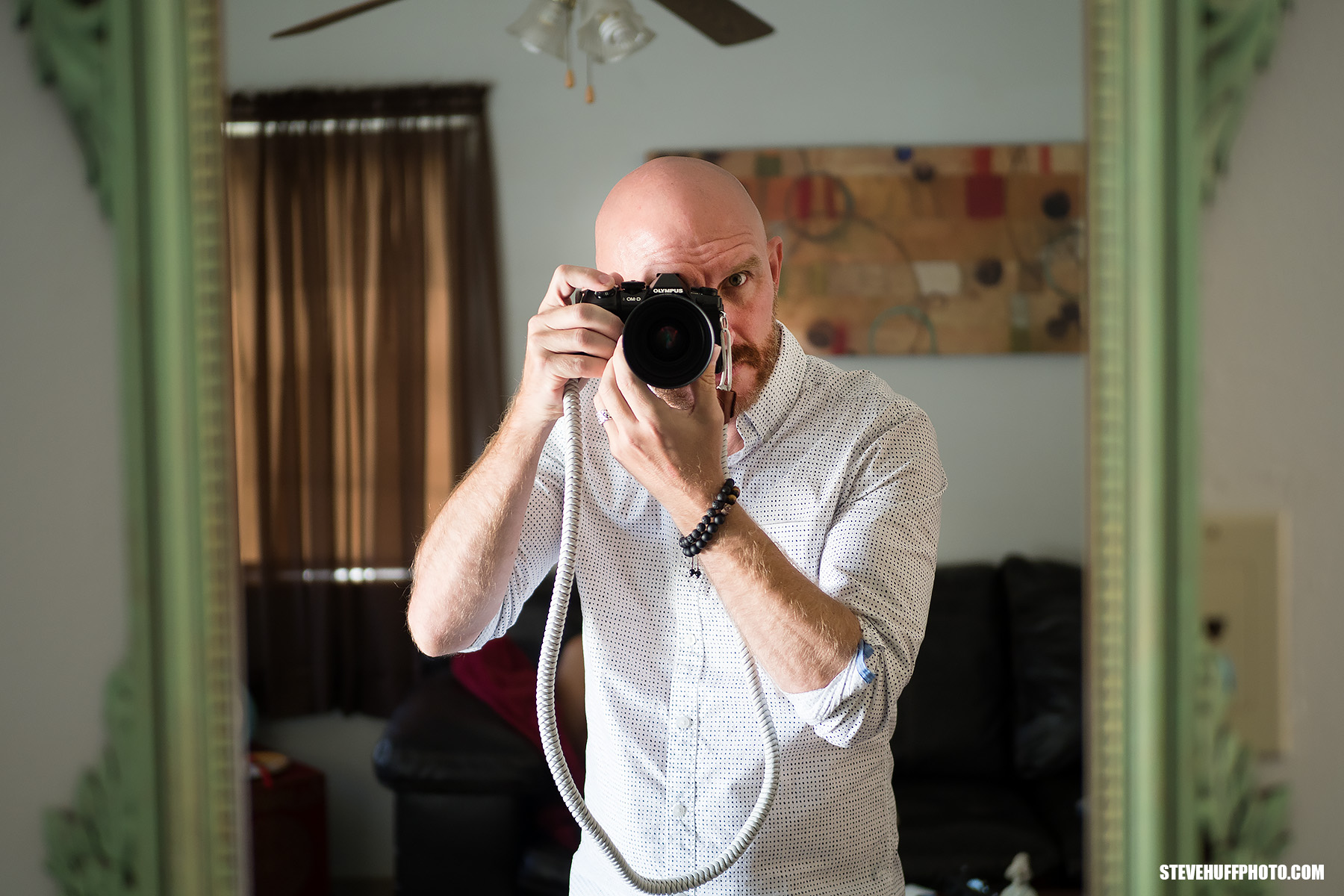 Follow Up: Shooting with the Olympus EM1 MKII and still LOVING it.
By Steve Huff
It's been a while since my review of the Olympus EM1 MKII. In fact, when I wrote that it was fresh from a trip to Iceland where I used, abused and torture tested that camera. It passed with flying colors. I do not know of many cameras that could have done that, and it impressed the hell out of me. If you missed it, you can see it HERE.
In that review I mentioned I would have a follow up, or a part 2 on the EM1 MKII. But after reading the review again, I realized that I covered just about everything with the camera besides fast action shooting (of which I do not do) and High Res Shot, which I covered in the EM1 MK1 review and follow ups.
The EM1 in cold and wet Iceland was quite the adventure. The Camera never stopped working, even at times when it was drenched with icy cold water, sleet and spray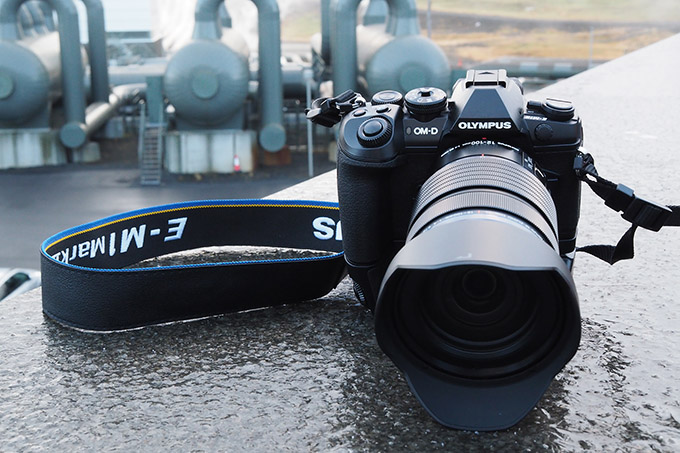 So that review is pretty complete for a real world use look at this camera. It showed that this is one tough camera, and improved on the MK1 in several ways. Battery system, speed, slightly better ISO performance and improved EVF along with a few other nice touches like dual SD cards, etc. .
At $1999.00 it is not a cheap camera but the way prices are heading now (I predicted this 1-2 years ago) on all cameras this may soon look like a deal for a truly pro build camera. Look at the Sony A9. $4500.00. Ouch. (But hey I bought one, and love it). Camera manufacturers are now making cameras for enthusiasts and pros. The amateurs and newbies that used to buy $300-$600 point and shoots or starter DSLR's are now mostly using their smartphones. Even entry level DSLR's and Mirrorless sales are slowing due to smart phones. What we have left is the really good stuff for people like you and me. Those who LOVE a good solid camera that is a joy to use, works well and offers no compromises. Companies like Olympus, Fuji, Sony, Leica and others are bringing us just that.
The EM1 MKII also lays in that category though it does have ONE weakness, and that is super low light performance. The Micro 4/3 system by design will never ever meet or exceed full frame or even APS-C for low light when using higher ISO. Micro 4/3 will always have more noise in those tougher lighting environments. So for low light, club shooting, intimate music venues…this will not be your best choice for the money. But in all other cases, it most certainly can. Weddings, sports, wildlife, portraits, vacations, kids, animals, birds, or whatever you want to shoot.
EM1 MKII and 25 1.2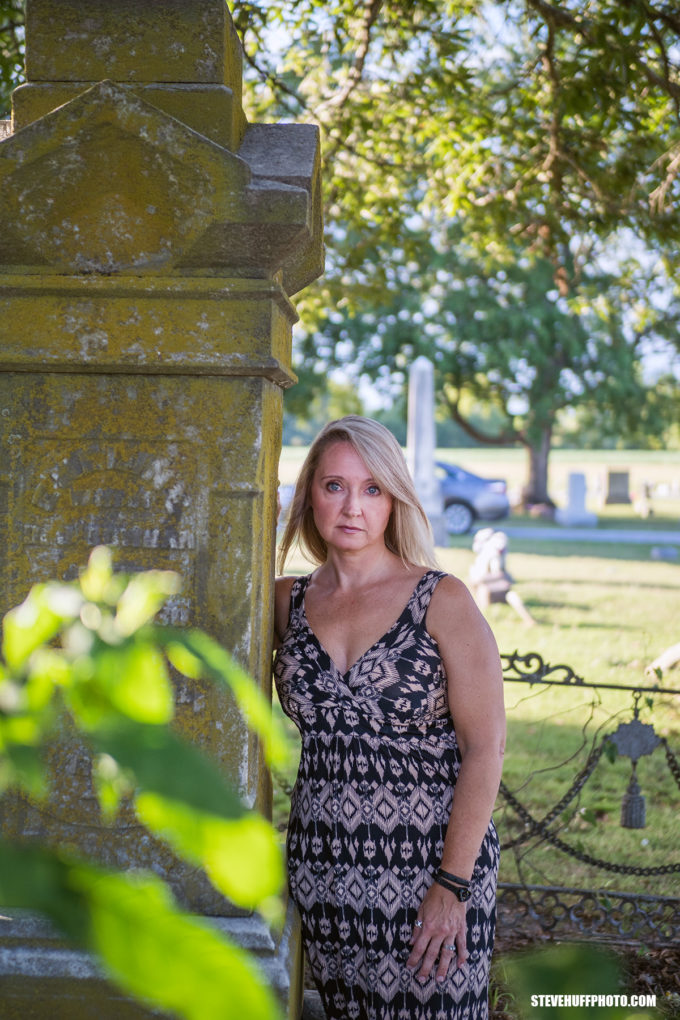 But even so, using this camera (the EM1 MKII) is so much fun and really leaves me with nothing to be desired if I am not shooting in that extreme low light I just spoke of. In fact, many would be hard pressed to tell the quality from the Sony A9 if shooting in daylight and with pro lenses on the Olympus.
Video has been improved as well with the MKII. The 4K cinema mode is beautiful. Also this camera has the worlds best 5 Axis IS that far exceeds the Sony's 5 Axis (which I find a tad lacking in comparison) so when shooting video with a lens like the 7-14 pro 2.8 you have an almost steady cam/gimbal like performance without needed a gimbal. The image stabilization in this camera is the best I have seen or used to date.
EM1 MKII – Using the 25 1.2 Pro lens for an up close flower shot. The AF is awesome with this camera, and nails it 98% of the time.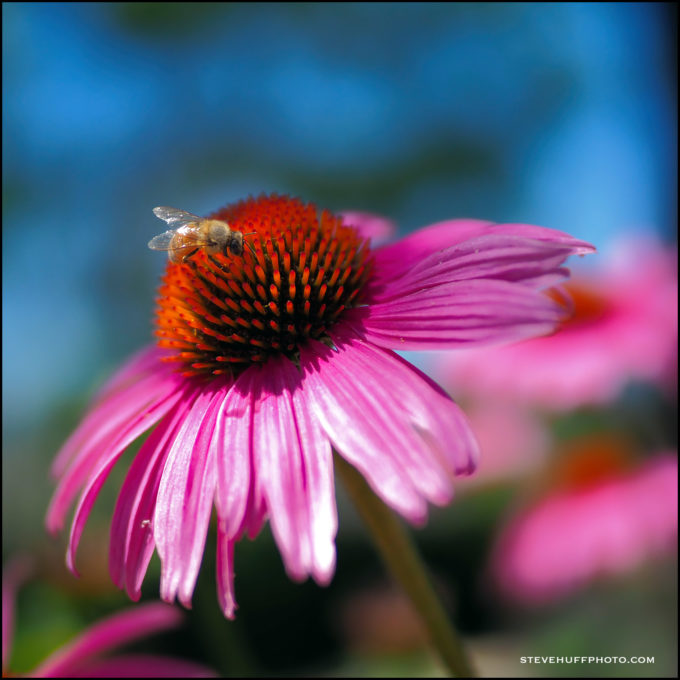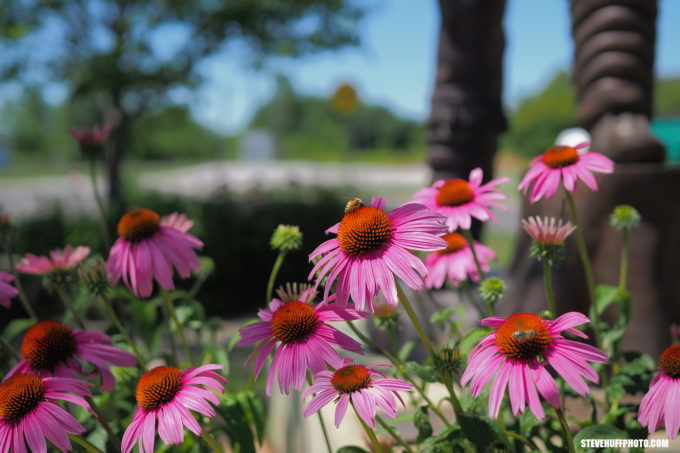 Vacation
I recently took the camera with me on a week long vacation where I visited my mother. Debby and I flew in and I shot the EM1 MKII when we went out exploring on a day to day basis. I had my A9 as well but for photo duty, I purposely stuck with the EM1 MKII to see if I would be let down when compared to the full frame A9. It has been a while since I took out the camera (been using the A9 quite a bit) and as soon as I started using it with the 7-14 Pro and the 25 1.2 I was quickly reminded just how good this system is. Man, Olympus and Micro 4/3 have come such a long way over the years. They really have. Besides the whole depth of field thing (some prefer less shallow DOF and some prefer a larger DOF) a camera like this can make just about anyone happy besides the pixel peeper type who only like to view images at 300%. For everyone else though I could not imagine anyone being unhappy with this camera. Use the good lenses and it really delivers in almost any situation. The EVF is fantastic, the speed. response and haptics as well. Olympus really refined the Mark 1 version with the newer MKII.
One thing I am always so happy with is the Olympus color. Warm, inviting and beautiful.
The 25 1.2 is usually always on my EM1 MKII – It is my favorite M 4/3 lens.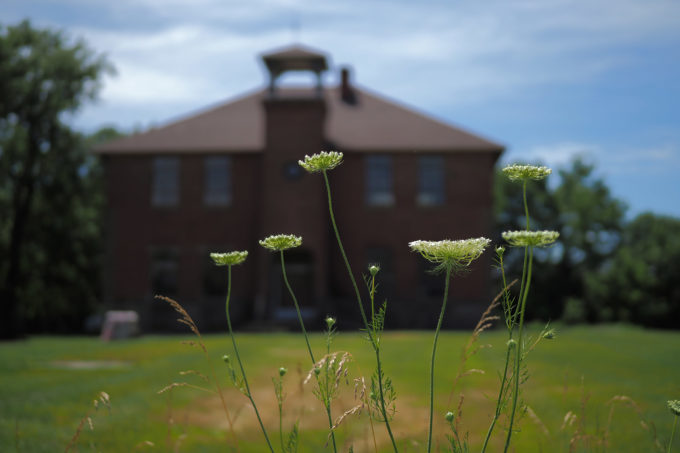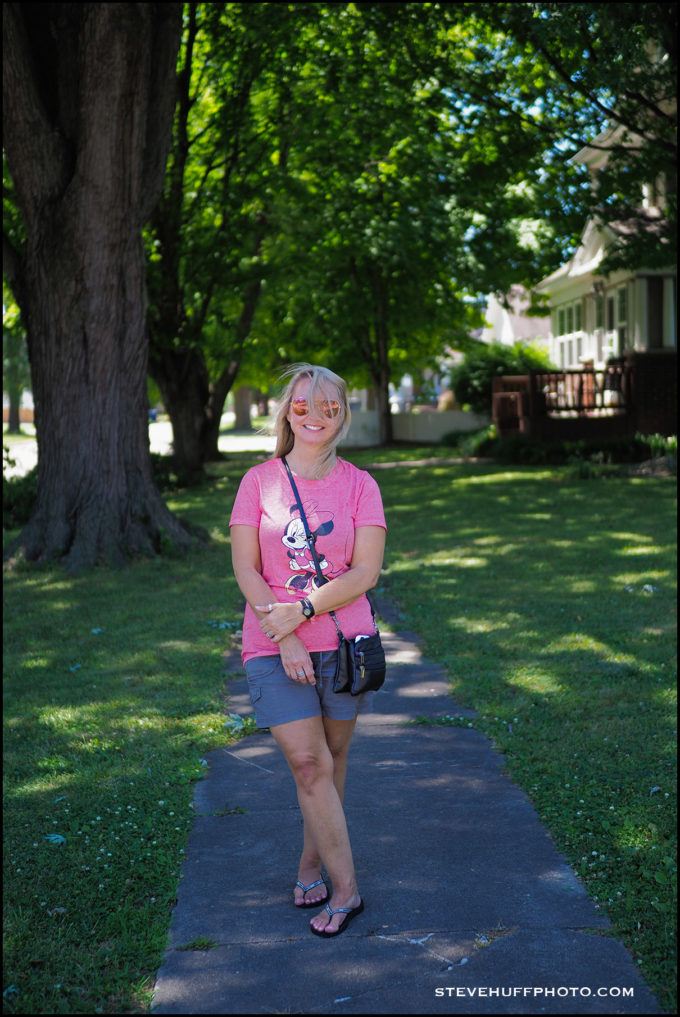 I have said for YEARS, starting with the original MK1 EM1 that I would take it over any APS-C camera (for me) , and I still stand by that. I have never really "bonded" with any APS-C camera as I always find some kind of hiccup that I do not care for. Fuji's are nice and today they have improved their cameras speed and response but even so, for me, the EM1 MKII feels much better in the hand than any Fuji. I also prefer Olympus colors and files. In regards to Sony, the A6500 series or type of camera that is made to be small and built for all out speed..well, to me those cameras are very nice but boring in looks, style and feel. When I buy a camera it has to have everything I love. Looks, feel design, controls, speed and output. Let's look at Samsung, well, they are no longer making cameras…and then there is Panasonic who also makes M 4/3 cameras but they do not make one quite like the EM1 MKII. Even so, I also enjoy Panasonic but they seem to aim more for the pro video market with their cameras and Olympus, more photo based. Then we have Leica, the old Leica T or X, APS-C. They are nice in output for sure but usability, meh. Slow and a tad quirky. 100% different from the Olympus powerhouse. Nikon and Canon? Sure, but those are DSLR's with mirrors and do offer much more bulk and size when pro lenses are used. They also do not use EVFs which I strongly prefer to an OVF. It took many years but todays EVF"s are pretty nice.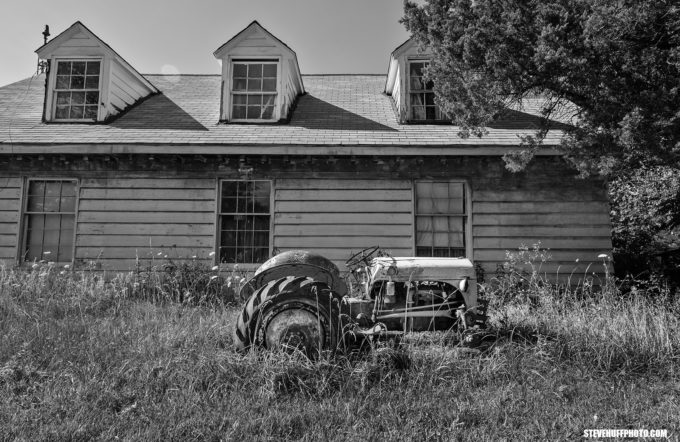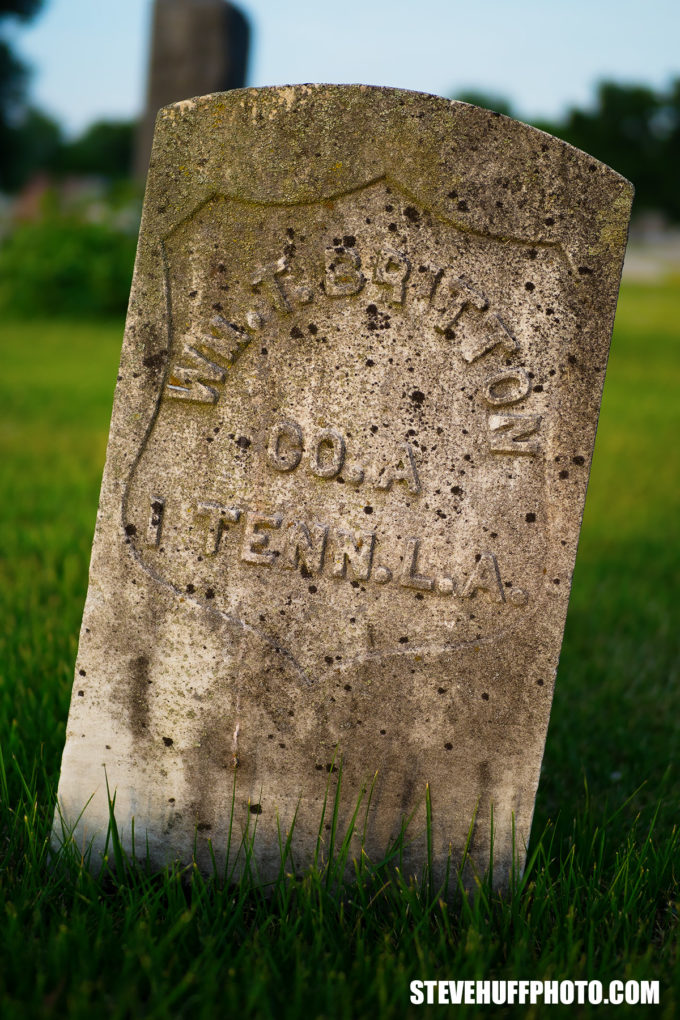 As for full frame vs M 4/3…
I have had a few ask me lately if I would choose this over a Sony A9 or even A7rII if choosing one, and choosing today. The answer to that is tough, as I use my A9 for video 1st and foremost and it just performs fantastic for me due to the now very fast AF for video. The built in mic of the Sony also sounds better than the EM1 II using a nice external mic and the Sony is full frame and offers me more for low light shooting. So for ME, it would have to be the A9 but hell do I have to pay dearly for that choice. An extra $2500..phew. As I said, prepare for the camera market to keep bringing out more and more pricey models as they now build for pros and enthusiasts.
Even though I would take the A9 between these two for its richer full frame output and even more speed with brilliant AF capabilities, for you it may be a different scenario, as my needs are to the same as everyone else of course. With the Sony coming in at $2500 more it will not be worth it for many out there. The EM1 MKII can and will be more desirable to some.
Me being me, I can not have just one system as I love the Olympus system so much for everything it DOES offer over any Sony, and that is FUN factor, super ease of use, JOY of use and the color and character of its images as well as the size and unique renderings of some of the lenses. Sometimes I want MORE DOF instead of LESS, and Micro 4/3 shines here as most of you probably know.
Click any image for larger view. All images here were shot with either the 7-14 Pro 2.8 or the 25 1.2 Pro.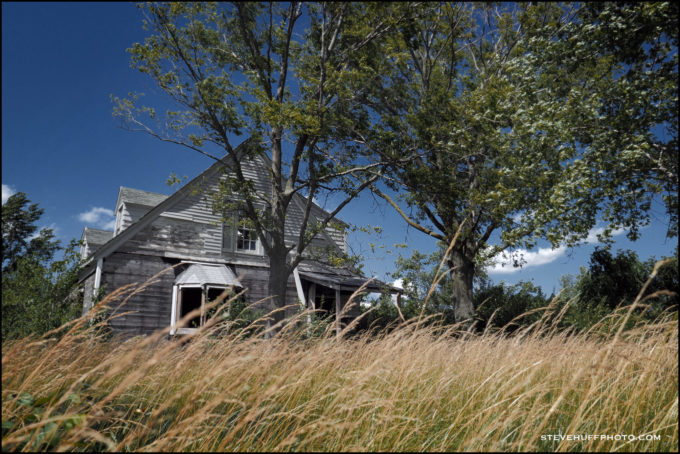 A full size file of the same house, different angle…click it to see the full size image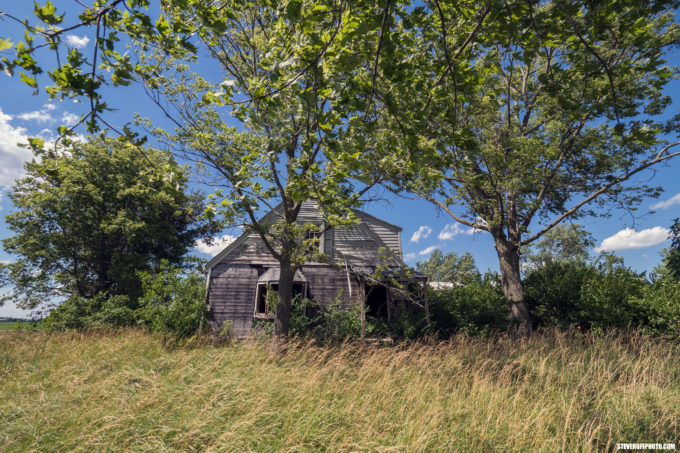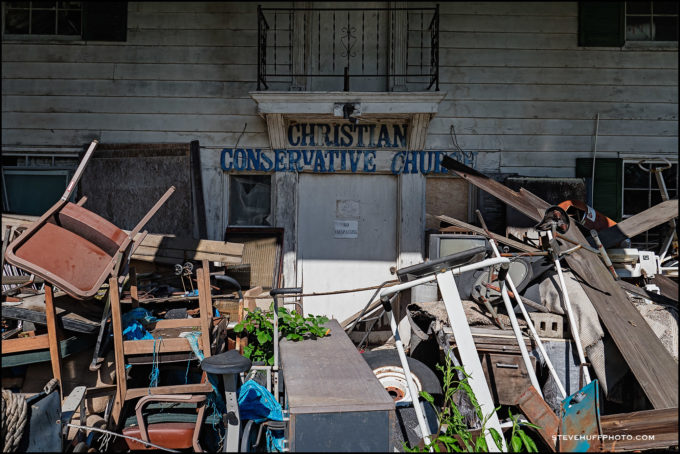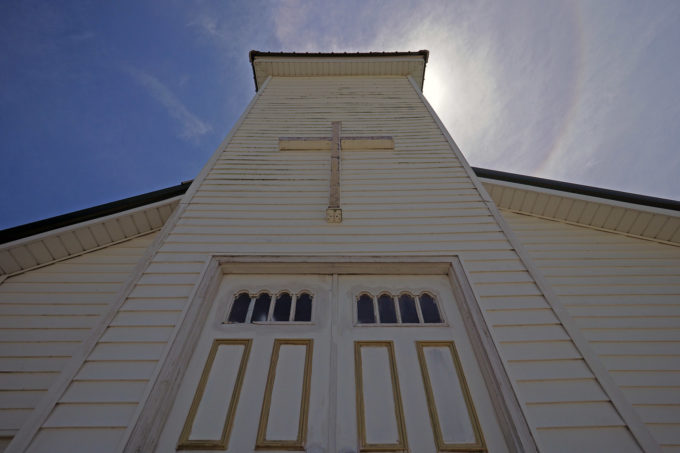 For those who are wondering why one would buy this camera for nearly $2k, there are many reasons. The things that stick out to me that make the EM1 MKIi so lovely…well, there are many.
Build quality is 2nd to none. This thing can take massive abuse from rain, sleet, snow, ice and even being dropped. No Panasonic, Fuji or Sony can withstand the kind of abuse this one can.
Dual SD card slots finally!
Nice large clear EVF up there with some of the best in 2017
Big battery system and fast charger is nice to have
Cinema 4K video is stunning especially due to the incredible 5 Axis IS
Speaking of 5 AXIS, I have seen some handhold a 20 second shot with this camera
Oly features like Live time, live bulb, high res shot…will not get these elsewhere
Pro lenses are GORGEOUS and STUNNING. All of them. 300mm f/4 gets you a 600mm reach.
Delivers MORE DOF than a Full Frame camera, and sometimes we want this
Color and IQ is beautiful though you will see some noise, even at ISO 100 when viewing 100%. For me, that is not a problem as you will never see it in print or resized images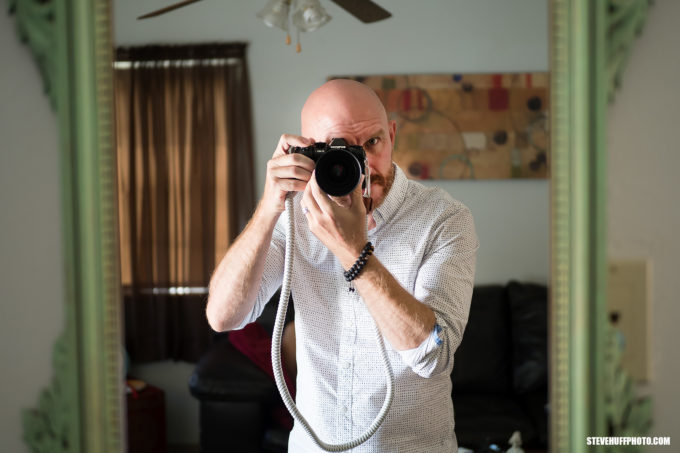 So yes the Olympus EM1 MKII is fantastic but then again, so is the MK1 version. If you want a taste of what a pro Olympus can bring you, and you want a speedy camera, a camera built like a tank yet still light, a camera that can stand up to day to day abuse, a camera that has so many CRAZY AWESOME lenses available for it and a camera that just works then take a very close look at the Olympus EM1 MKII. It is a wonderful camera that may be a fit for you. For me, I still love my Olympus cameras and this one is no exception. CHECK OUT THE lenses in the non pro line I love with this camera HERE. 
A few more shots…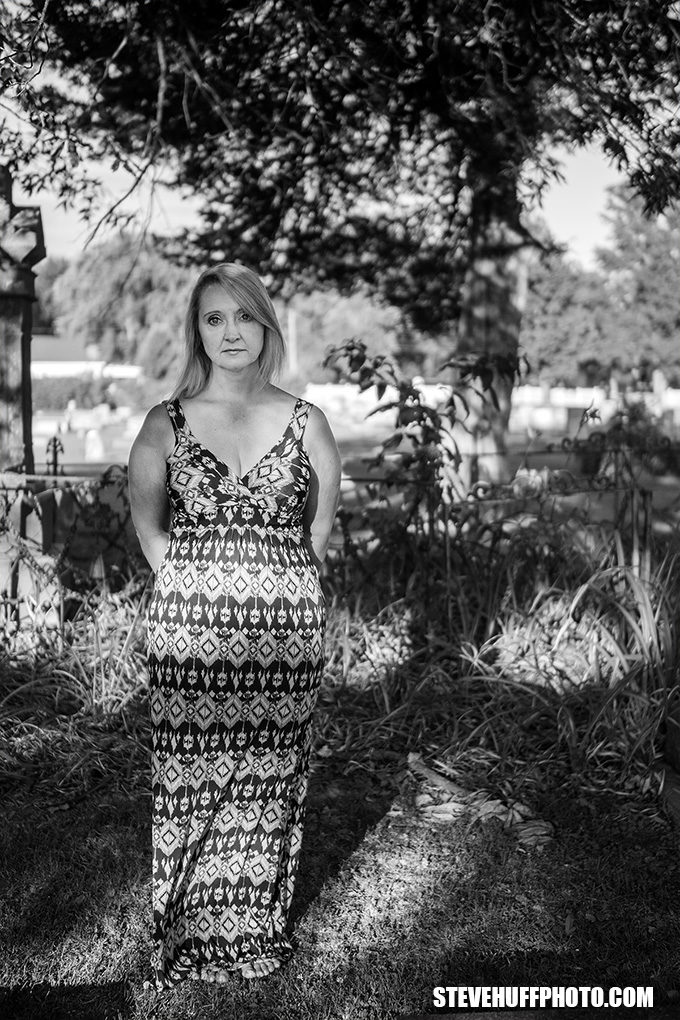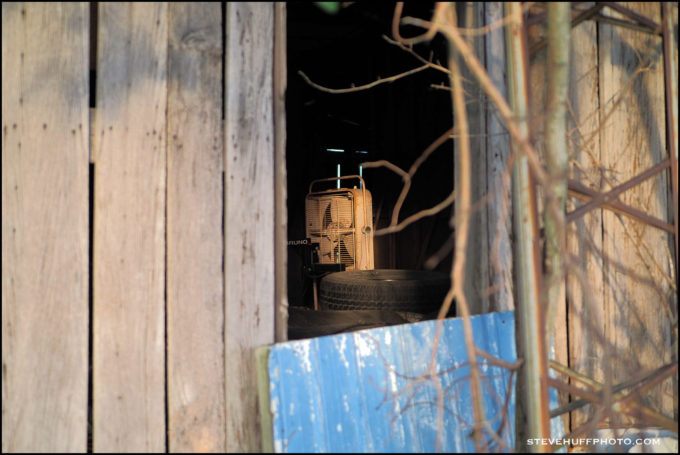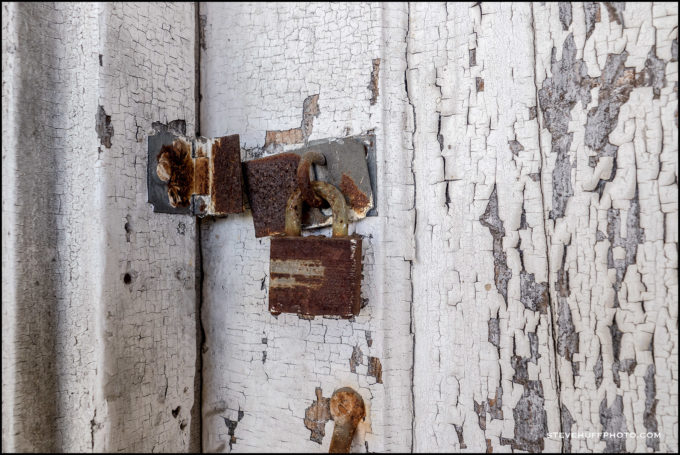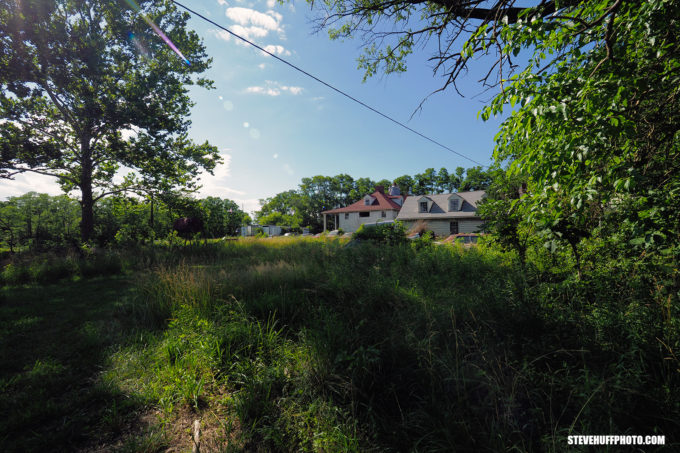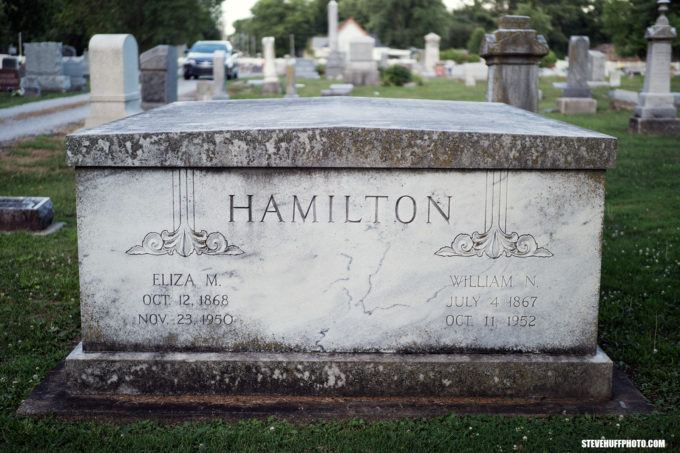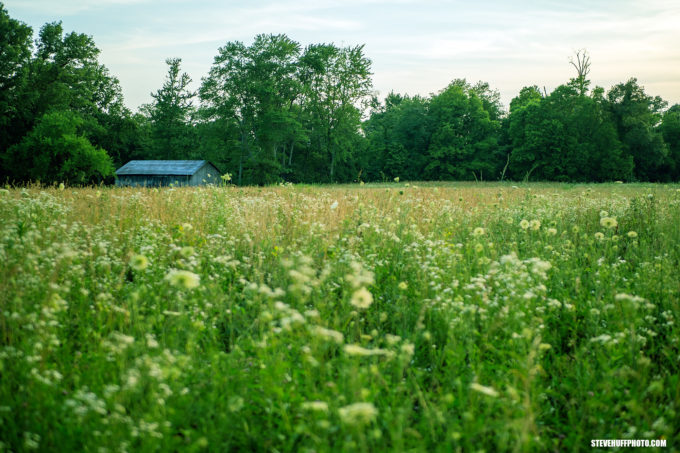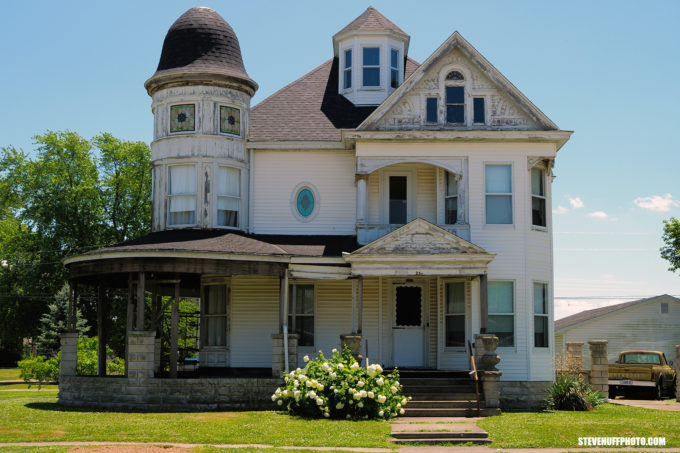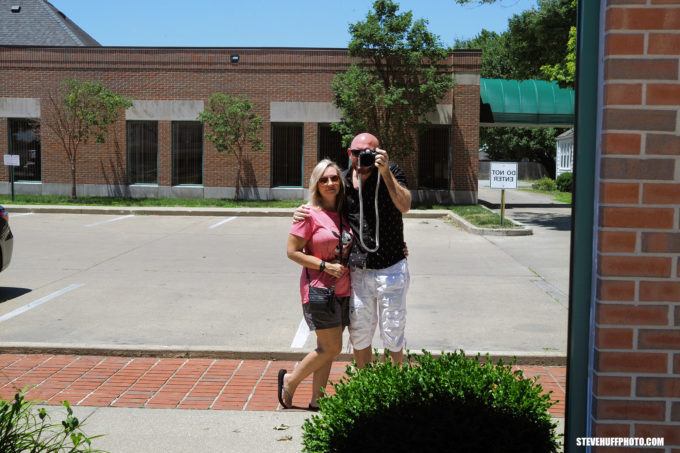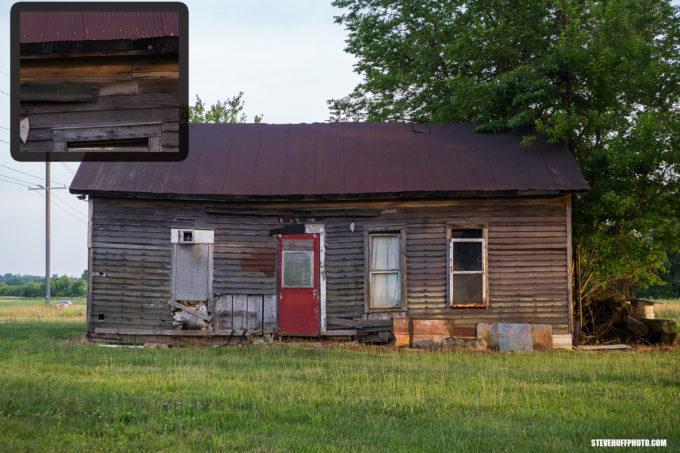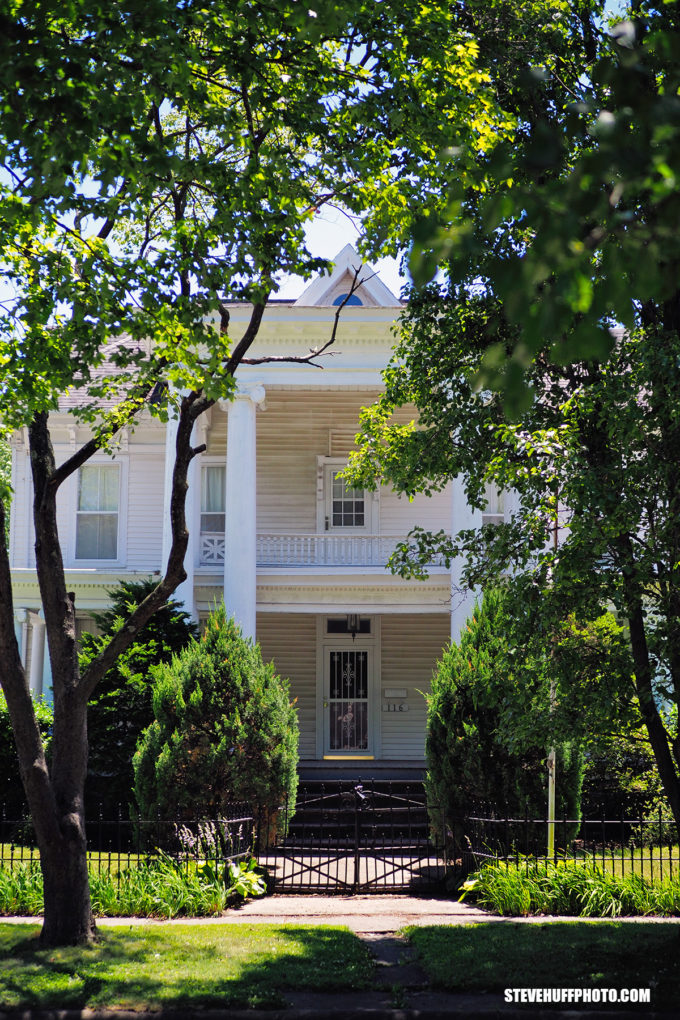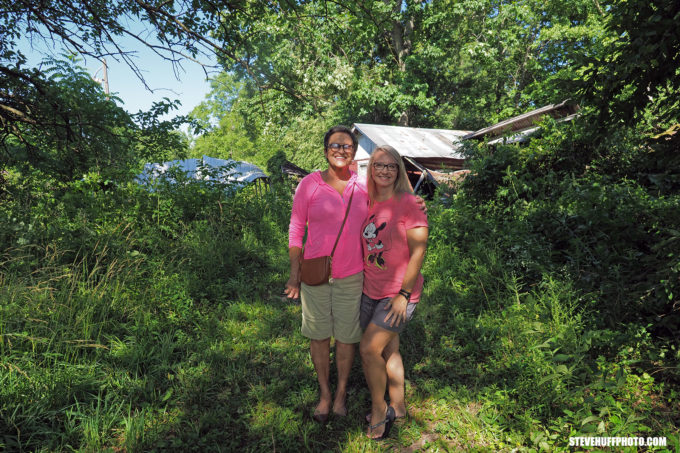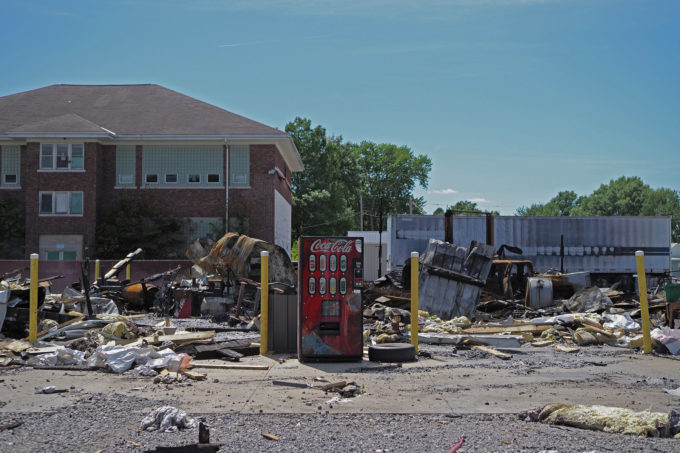 ---
PLEASE! I NEED YOUR HELP TO KEEP THIS WEBSITE RUNNING, IT IS SO EASY AND FREEE for you to HELP OUT!
Hello to all! For the past 8 years I have been running this website and it has grown to beyond my wildest dreams. Some days this very website has over 200,000 visitors and because of this I need and use superfast dedicated web servers to host the site. Running this site costs quite a bit of cash every single month and on top of that, I work full-time 60+ hours a week on it each and every single day of the week (I receive 100-300 emails a DAY). Because of this, I could use YOUR help to cover my costs for this free information that is provided on a daily basis. 
To help out it is simple, and no, I am not asking you for a penny!!
If you ever decide to make a purchase from B&H Photo or Amazon
, for ANYTHING, even diapers..you can help me without spending a penny to do so. If you use my links to make your purchase (when you click a link here and it takes you to B&H or Amazon, that is using my links as once there you can buy anything and I will get a teeny small credit) you will in turn be helping this site to keep on going and keep on growing.
Not only do I spend money on fast hosting but I also spend it on cameras to buy to review, lenses to review, bags to review, gas and travel, and a slew of other things. You would be amazed at what it costs me just to maintain this website, in money and time (250 hours a month, and about $3000 per month).
So all I ask is that if you find the free info on this website useful AND you ever need to make a purchase at B&H Photo or Amazon, just use the links below. You can even bookmark the Amazon link (not the B&H) and use it anytime you buy something. It costs you nothing extra but will provide me and this site with a dollar or two to keep on trucking along.
AMAZON LINK (you can bookmark this one)
B&H PHOTO LINK – (not bookmark able) Can also use my search bar on the right side or links within reviews, anytime.
Outside of the USA? Use my worldwide Amazon links HERE!
You can also follow me on Facebook, Twitter, or YouTube. 😉
One other way to help is by donation. If you want to donate to this site, any amount you choose, even $5, you can do so using the paypal link HERE and enter in your donation amount. All donations help to keep this site going and growing!
 I do not charge any member fees nor do I (nor will I ever) charge for reviews, so your donations go a long way to keeping this site loaded with useful co