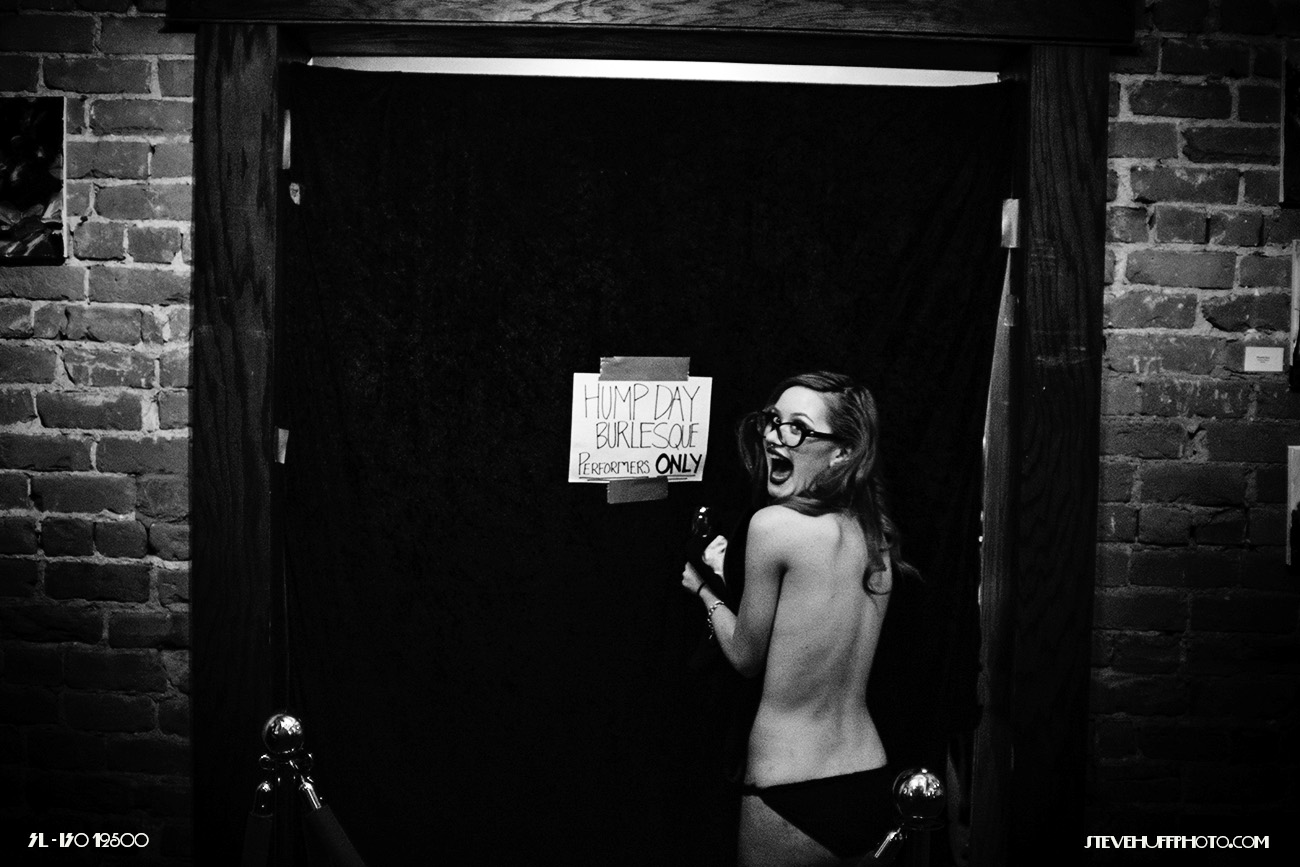 A Night out with the Voigtlander 35 1.2 II and Leica SL, Sony A9
By Steve Huff
It's almost Friday which means yet another weekend is almost upon us, and I am looking forward to it. I plan on relaxing, flying my DJI Spark drone and possibly going for a swim as it's still over 100 degrees here in phoenix for the next 10 days, at least. With the daily highs reaching 105-107 right now I tend to prefer going out of the house in the evening, when the sun has gone down, and the heat subsides. Taking photos here in Phoenix during the day can be brutal. Harsh sun does not do anything to help make a pretty picture and intense heat just makes you want to get into some AC as quickly as possible.
My Dog Olive, such a character. She is a Brussels Griffon and has more personality than 10 dogs combined. She watches TV, reacts to commercials when animals are on, sleeps on her back with her head on a pillow and yes, she really likes coffee (though she only gets a finger lick once per week). 
 This one was shot at f/1.2 on the Leica SL – click it for larger.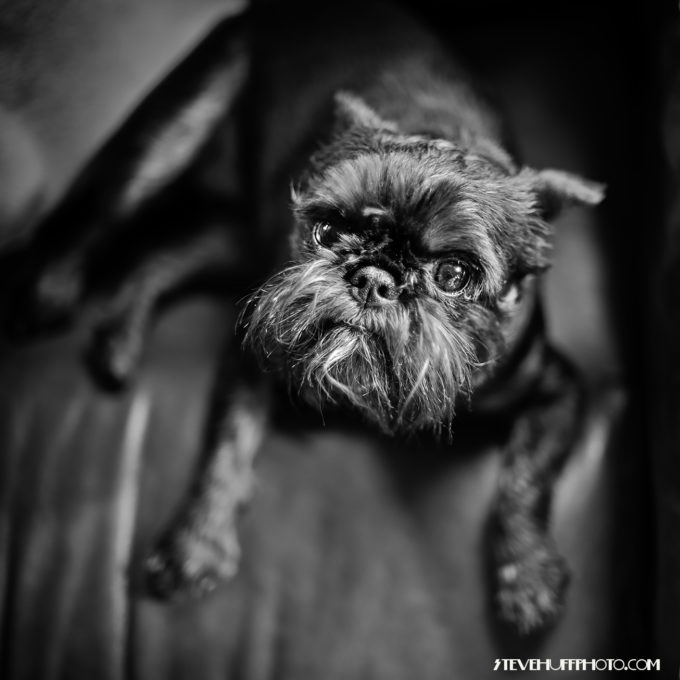 So last night Debby and I went out and headed towards downtown Phoenix to one of our all time fave spots, the Lost Leaf. This is a bar/club/night spot in an old house, situated on what used to be a normal residential street in Phoenix. Around 5th Street and Roosevelt it is in the heart of the art district here and a lovely place full of culture, diversity and fun. They have live acts 365 days a year that feature local talent and last night they had a burlesque show that we never saw, so we decided to head out that way around 9PM last night, Wednesday.
This shot was taken in almost near darkness. Outside at around 11PM with only a street light a distance away providing a little light. In reality, it was dark. The lens at 1.2 sucked in the light. Click it for larger and see the gentle way this lens renders, perfect for people.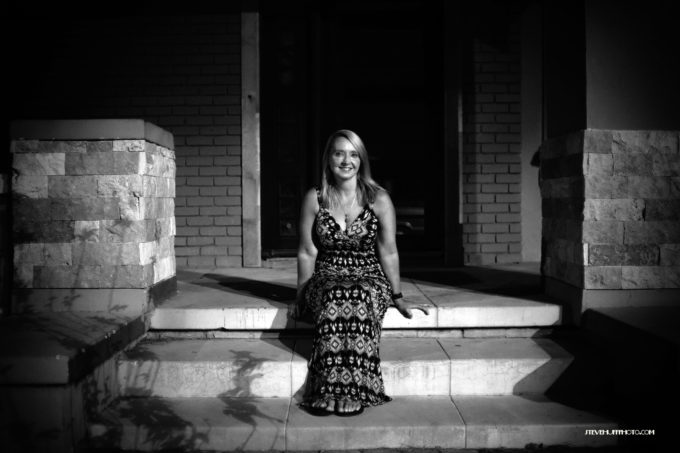 I decided to bring a Lens that I have come back to around three times in the last few years. I buy, use, sell..then miss it. Then I buy it, sell as I want something else, then miss it. This time I bought it again, and I think the 3rd time is the charm as I was once again reminded of what a lovely lens this is.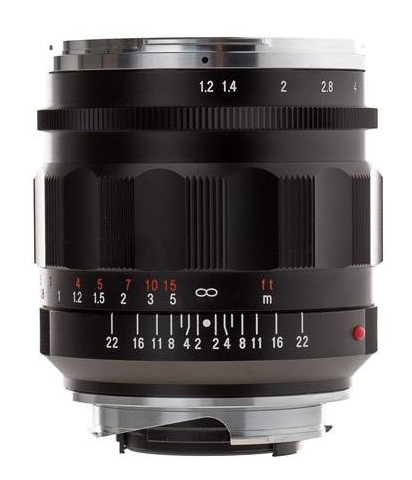 The Voigtlander 35 f/1.2 II
What a lens, what a GORGEOUS lens indeed. When I used this and reviewed it a few years back, this version II model, I used it on my Leica M, for which is was designed. It comes in M mount only, but thanks to modern technology and adapters, we can use this on our Sony cameras and even the Leica SL which I still say that even today in 2017 is a masterpiece of design and function, and now priced better than ever. More on that later but this is a full frame lens and I 100% recommend using it on full frame cameras. While you can adapt it to almost any mirrorless, using it on APS-C or Micro 4/3 will change the look of the lens, and for me, the look it gives is special when used as designed.
Gassing up…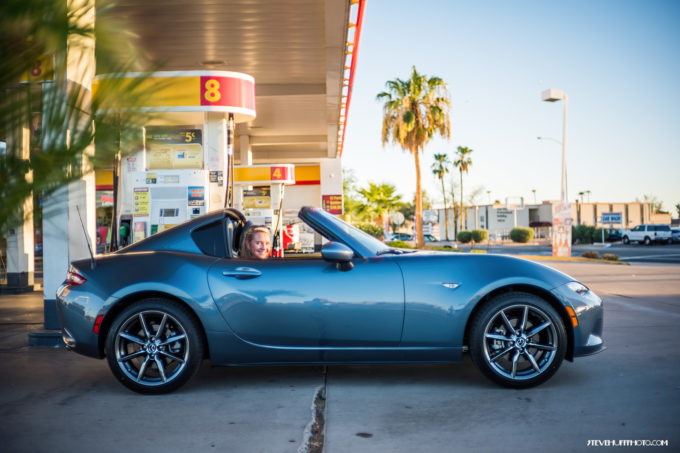 I will be blunt here and say for me, this is one of the most memorable and beautiful lenses made today, and coming in at around $999 it is one of the best fast pre lens deals on the planet for what you get for your hard-earned dollar. Even when using it in LOW Light, near darkness and wide open with ISO's at 12,500 and up, it delivers beautiful results.
ISO 12,500 in very low light conditions. F/1.2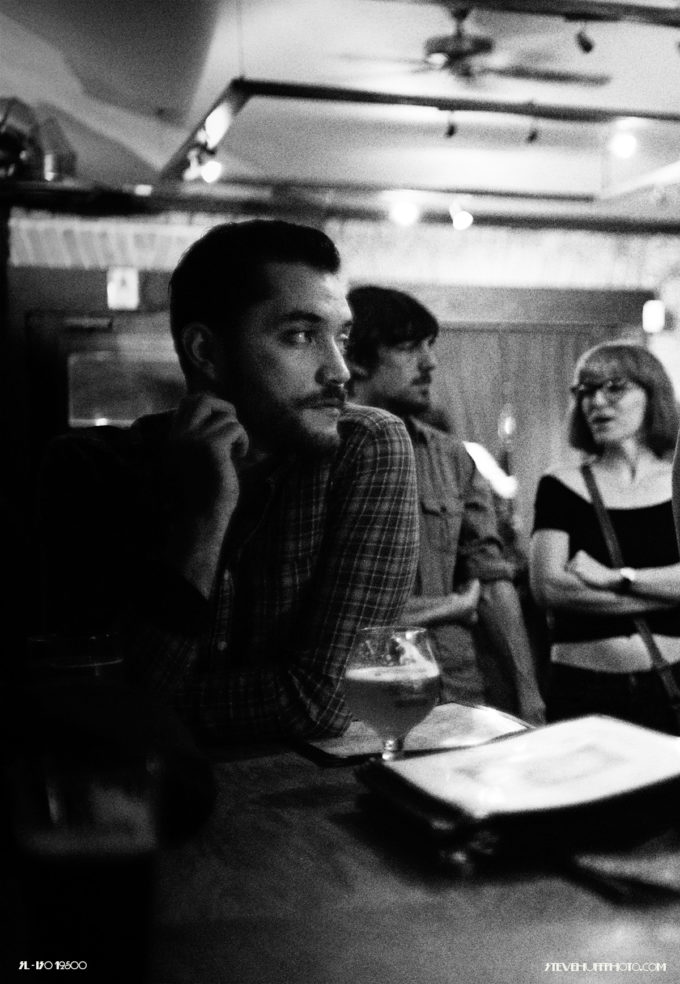 Yes, this lens has been around for a while. Yes, I reviewed it a few years ago on the M and yes, back then it seemed large for a Leica M. But using this on a Leica SL or Sony A9 changes the whole dynamic. In fact, now the lens feels "just right" on either camera and for me I would even choose this over a Leica 35 1.4 FLE for the cost, and most importantly, the performance. It is not a perfect lens, as in, it is not clinically sharp when used wide open at f/1.2 but man, the lens delivers a gorgeous rendering like no other 35mm lens I know of. The bokeh is amazing, the softness wide open is "just right" for portraits and we are rewarded with a box of vintage and modern glow and rendering that is rarely seen in lenses made today.
From my old review in 2011 on the M9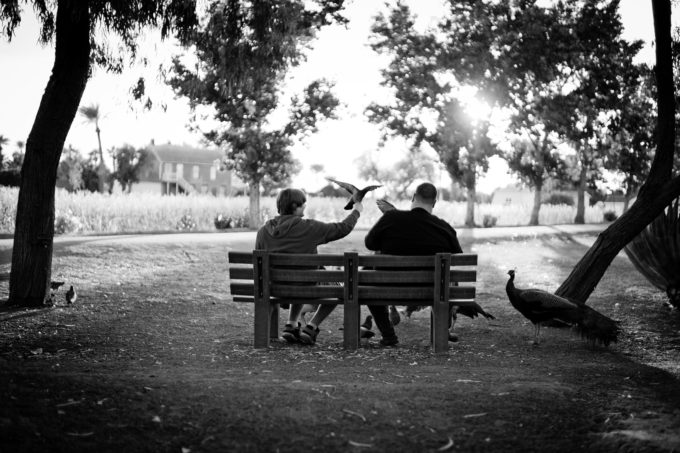 But hey, look at the reviews on the B&H Photo Website
Look at the reviews on Amazon. 
I am not alone in my thoughts. I will even go one step further. After owning the lens three times now over the years, and now having matured to realizing that newer is not always better, I will say that this lens in one of my all time top three favorite lenses I have ever owned or used. I do not judge my personal lenses on perfection, or sharpness or anything that most would think is important. I judge my lenses on artistry, bokeh, speed, build, feel, color and magic.
This lens has magic. The warm glow, the slightly soft dreamy feel, the beautiful melting bokeh blur when used wide open, and by f/1.8, it is as sharp as you could want in a lens like this. But me, I love it at f.1.2.
Sony A9, ISO 12800, f/1.2
Using this lens on the Leica SL or Sony A9 is a treat but each has its pros and cons. The SL is just amazing in use. The LARGE EVF, the Joystick placement and the way the body feels and lays in your hands is simply perfect for my tastes. It feels amazing, and is so easy to use with controls in just the right places. When using the Sony A9 it feels more cramped, and is not as nice to use with this lens. While amazing, the SL is leagues above the A9 when using manual M mount glass. BUT, and this is a BIG BUT (lol)….
Wide Open..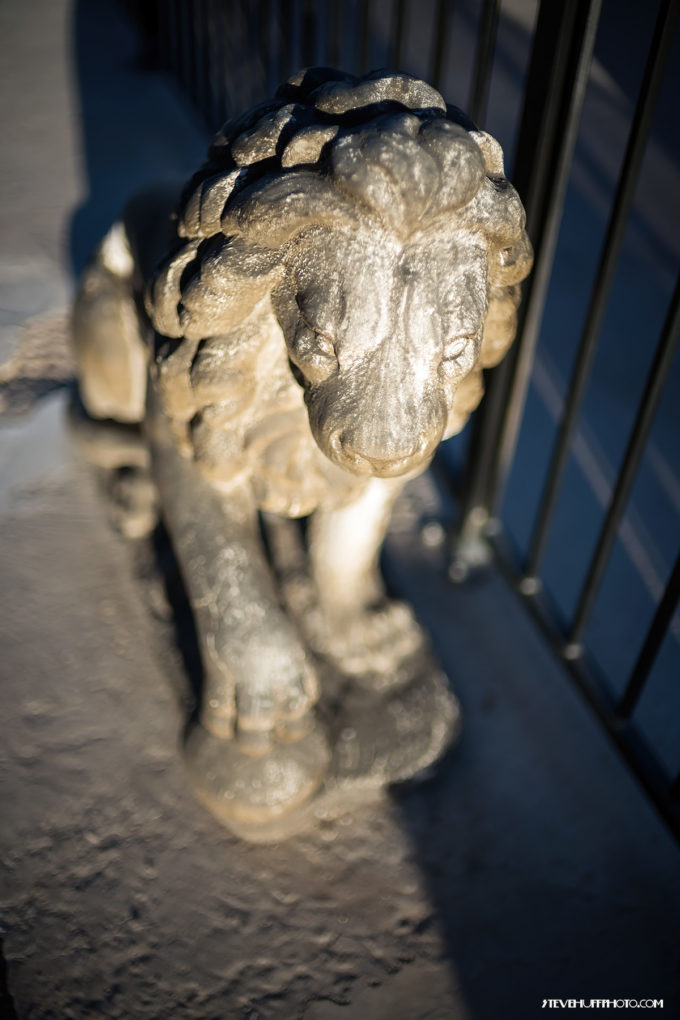 The Sony A9 will deliver much nicer results at higher ISO. ISO 12800 on the A9 beats the Leica SL at ISO 6400 in low light conditions. Cleaner, nicer color, etc. The A9 has a better sensor. Well, for low light. In daylight, they are very close but I still prefer the color from the SL.
The 35 1.2 on the Sony A9, click it for larger and more detailed version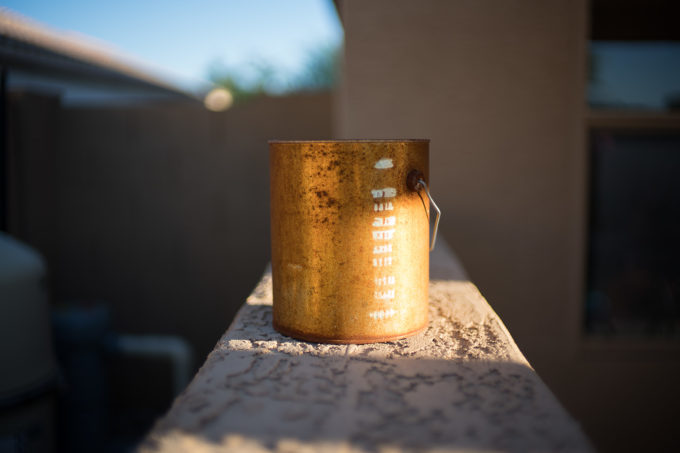 —
Now the can on the SL, same aperture, taken 20 seconds later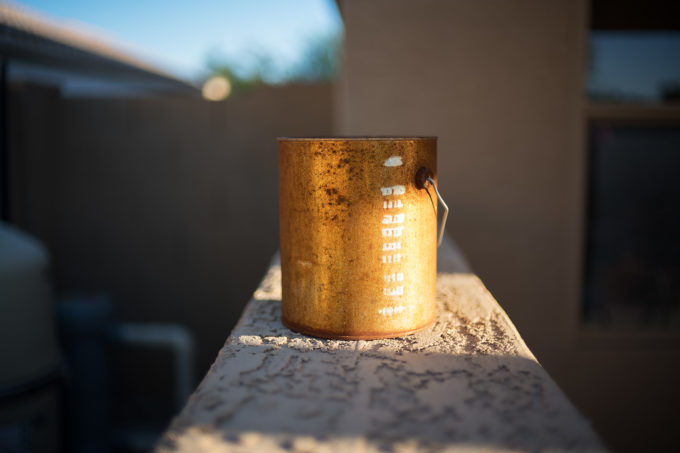 So here it is. So similar right? The slight difference could be made up for in post, if desired. I will state without question that the Sony will deliver the more capable IQ but the Leica FEELS better, is more of a JOY to use and if forced to choose between only owning one..it would be tough. I'd have to take the Sony A9 as I use it for video almost daily and the SL can not hold a candle to the A9 for video, especially Video AF.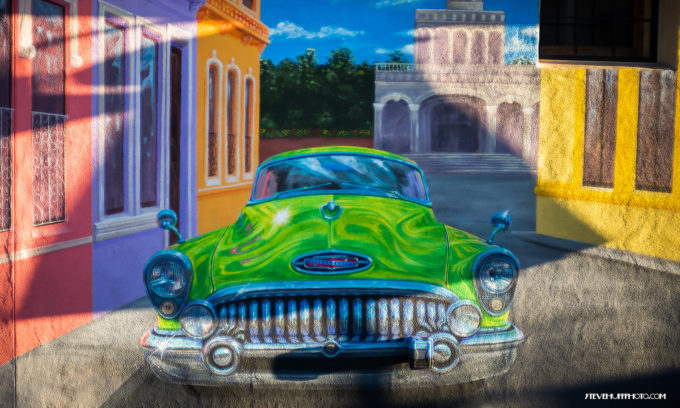 But even with the lower light restrictions of the SL compared to the A9, man I love this SL. I said above it is a work of art, and it is. It's like a mini S2 camera. The build is unlike anything made in mirrorless today. The design, again, unique. The EVF..still unbeatable for sheer size. The fact that we can use M or T or SL lenses also helps. But hey, we can use those on the Sony too.
For me, I need a camera that I love to use as much as I love the IQ. The SL is my fave camera of all time for usability and style/design/feel. The Sony, I feel, is the best overall mirrorless camera made to date. Two masterpiece mirrorless cameras IMO.
35 1.2 at 1.2 at ISO 12500 on the Leica SL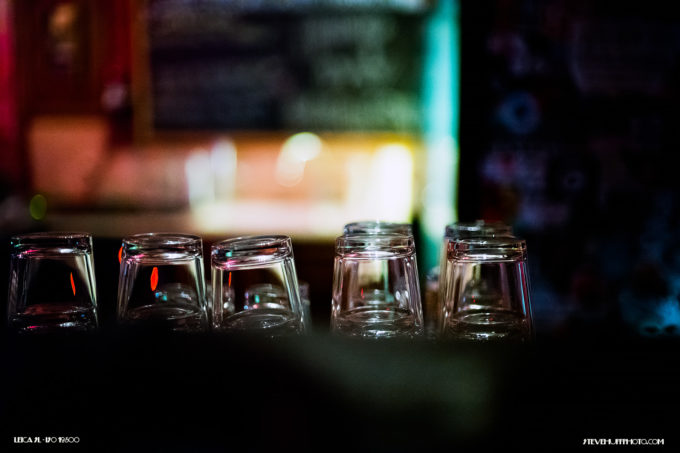 So now that you know what I feel about these two cameras I will state that I used the SL for 95% of what I shot last night, and admittedly it was not much. But it was enough to show me that I adore this lens just as I did in the past but today, I have learned to appreciate what it offers, what it costs and that nothing else is like it. I have set it in my cabinet next to other lenses I adore and it will stay there for when I want a 35mm lens. To be brutally honest, almost any other 35mm lens sort of looks sterile next to this, and not in a bad way. I mean..this lens renders in such an organic way, most other 35mm lenses will deliver a flatter image. Some will prefer this as most other modern day 35mm lenses will be much more perfect, sharper, and not as creamy.
To me, this is almost like a 35mm original version Noctilux. If Leica released something like this 15 years ago as a 35mm Noctilux, I bet it would be just like this. It offers some of that original F/1 Noctiliux magic.
ISO 12500 where I kept the SL most of the night. F/1.2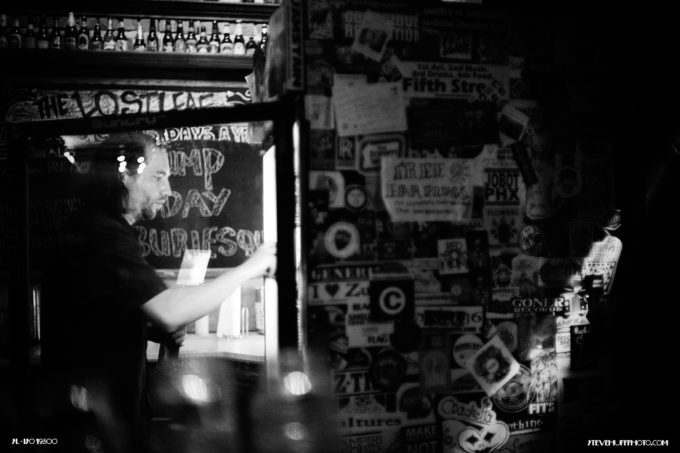 –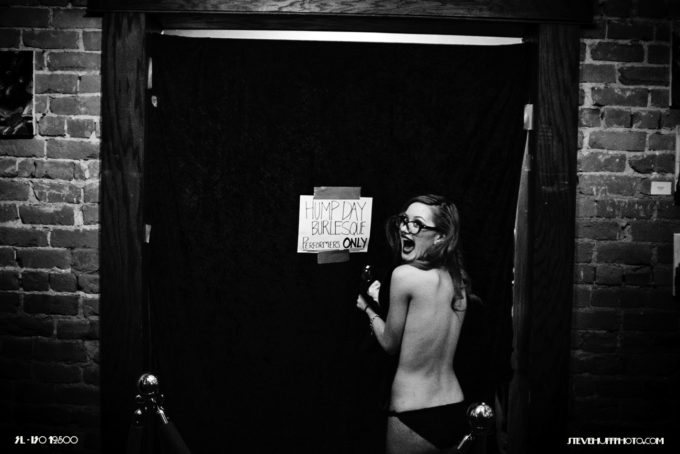 –
What a time it is to be in this hobby, profession or love affair with photography. Here I am writing about only one lens, and two camera bodies but there are SO SO many bodies to choose from that are simply fantastic. Fuji, Nikon, Canon, Olympus, Panasonic, Sony and Leica all make wonderful options for us depending on our needs, budget and level of advancement we want. There has NEVER been a better time to be in photography, even if you use a smartphone. There also have never been more photos taken, than today.
EVERYONE today has become a photographer and with the tech we have at our fingertips, literally, we all are enjoying the craft in one way or another. While I will always prefer a physical camera to a phone, I do not discount the power of the smartphone for all of this. What does the future hold? No idea but I bet it's going to be a crazy ride.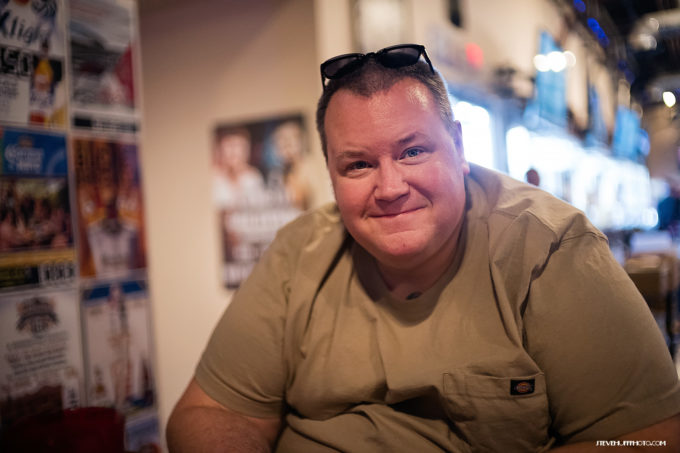 Even with these phones and devices taking over this hobby, that does not take away the love and joy a lens like this Voigtlander 35 1.2 can bring. Sure, some will say "it is too big" and I may agree if using it on a Leica M, but again, on a Sony A7 or A9 series or a Leica SL, it balances SO well. It's perfect. Not large at all.
I think the reasons I let it go twice before was the size on the M. I always went back to smaller 35's as the camera was smaller. But now, it's perfect and I am glad I ordered it from Amazon just three days ago. Arrived yesterday and went out last night with it. Now I am writing here about it as I was reminded of my love not only for this lens but for manual focus photography in general.
I've been using AF lenses on my Sony A9 and Leica SL lately and this, for me, was a breath of fresh air. Again. Took me back to how I felt a few years ago when my passion was crazy high for this stuff. So be warned my friends, that passion is creeping back so do not be surprised to see a slew of refresh reviews of these manual lenses…but I doubt you mind, lol.
Two more from the SL and 35 1.2, ISO 12500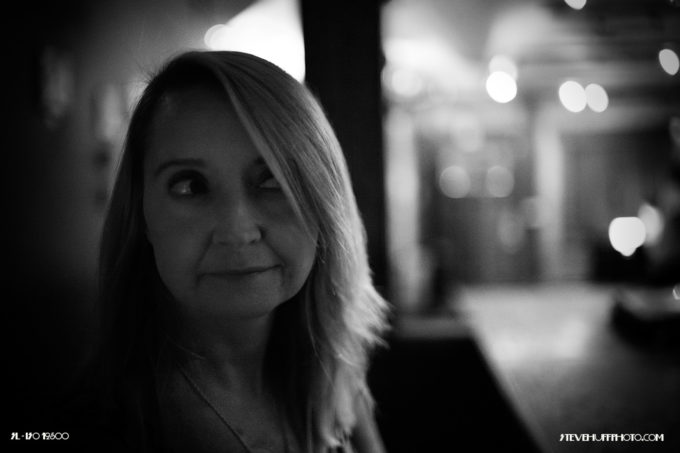 –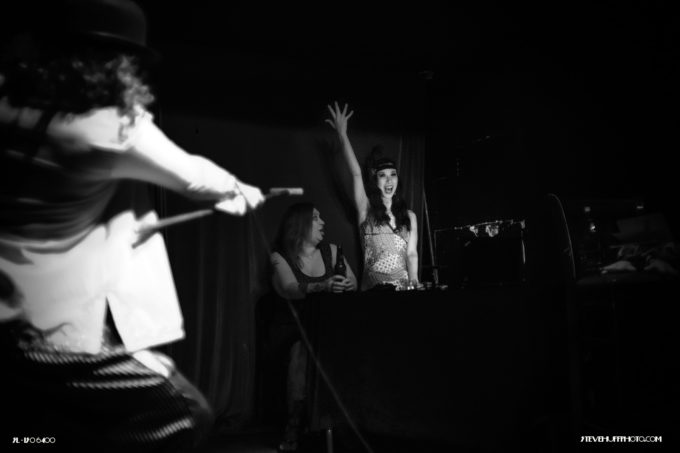 –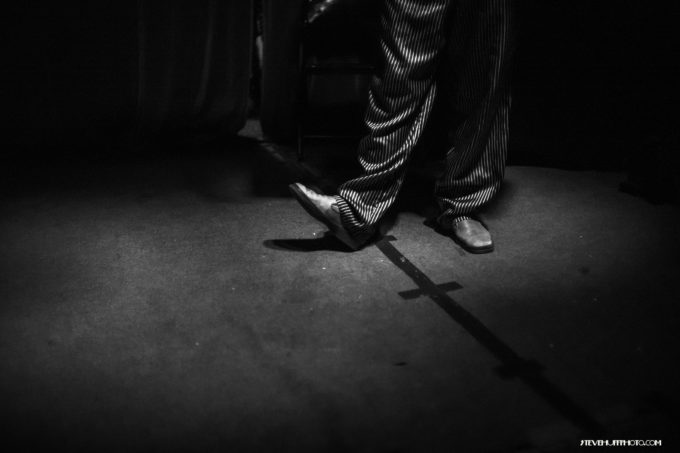 You may be wondering why most shots I converted to B&W..well, the Lost Leaf has probably the most horrendous lighting for photographers ever created in a venue. It's all RED bulbs, so everything gets blown out in RED. Below is an example of what we actually see here…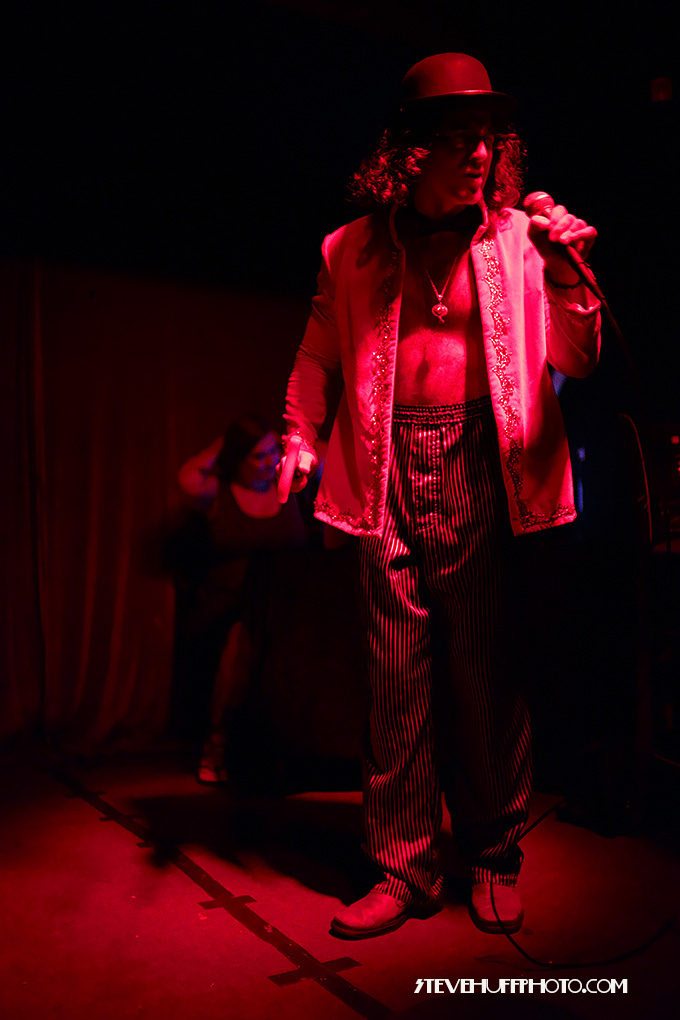 So this is a challenging place to shoot and the Sony would fare better here due to its better sensor for these kind of conditions but even so, most cameras, even Canon's that I have shot here struggle to deliver pleasing color results. Besides, I like the grit and mode of the B&W and while these are not a true solid representation of this lens (as most of these are all super high ISO), I will have an update with images from this lens in daylight as well. Many are all over the internet, and even on these pages over the years. I also know what this lens can do in all lighting, and while you may or may not, it's gorgeous.
2011 with the M9 in a much brighter lit bar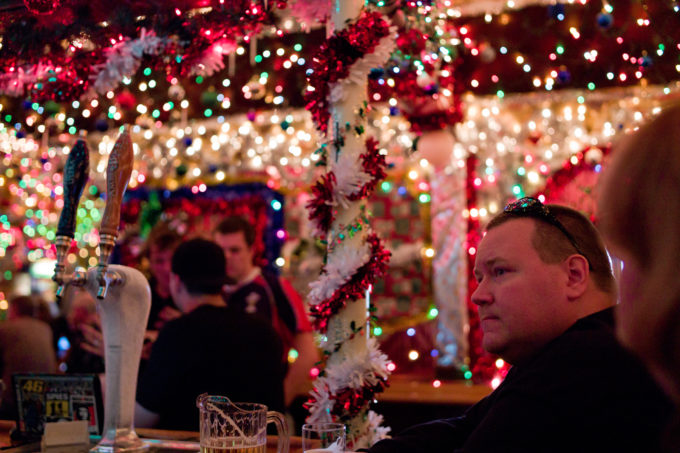 –
And one of Debby from 2011 with this lens, outdoors, wide open.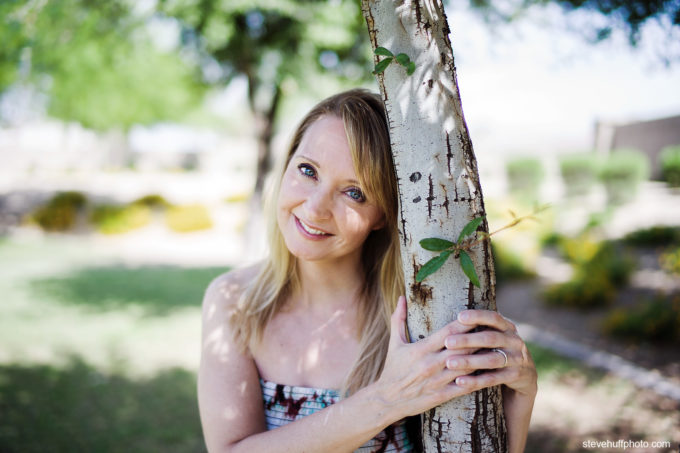 So yes indeed, one of my all time fave three lenses. My others?
I judge my fave lenses by how many times I bought them, lol. If I sella lens and buy it back more than twice, then it must be special to me somewhere inside and they are. My other two lenses I call my faves of all time are the Leica 50 Summlilux ASPH and another is the Olympus 25 1.2 lens. 
Leica SL, 35 1.2 at 1.2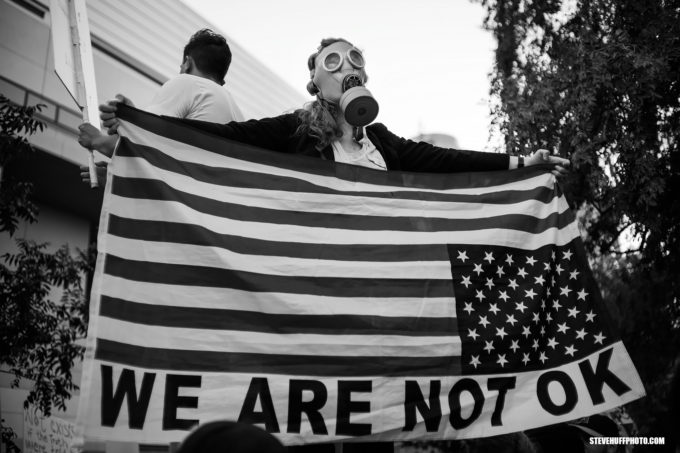 There are many more lenses I love but those three are ones I always find my way back to. As for cameras, they do come and go, and they do get better and better but for me, the Leica M, SL and Sony A series is where it is at for me and my personal tastes. Not to take away from others, that I also enjoy, but today I like getting the most from my camera bodies in low light, good light, dynamic range and lens choice. If I do not enjoy using a body, I will not use it. I will tire of it and it will stop motivating me to head out of my house and shoot it.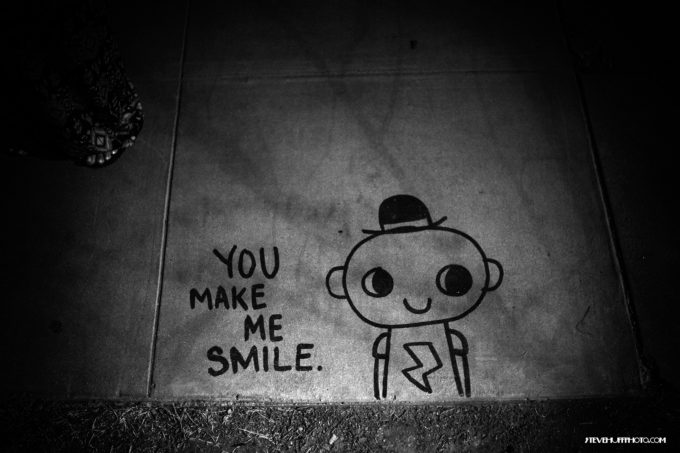 If you own a Sony full frame body, or a Leica M or SL, and have not tried this lens, it's a gorgeous versatile lens that will bring you beautiful bokeh, some artistic rendering, pleasant sharpness, nice color and amazing build and feel as well as that fast f.1.2 aperture when you need that speed.
You can buy this lens from the recommended dealers below:
You Can buy the Cameras from my Recommended Dealers Below:
Leica SL: B&H Photo, Ken Hansen (khpny19@aol.com), PopFlash.com