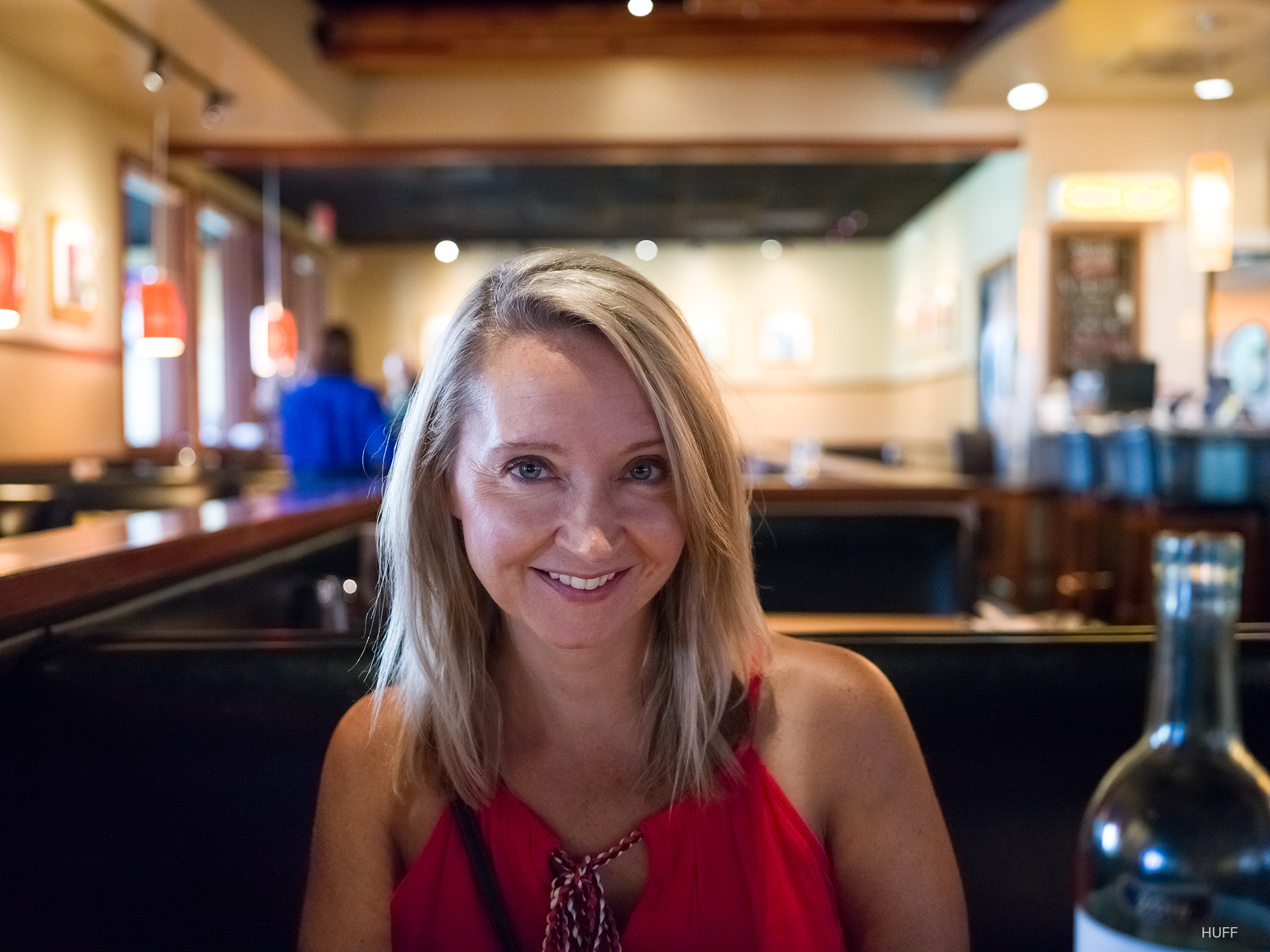 The Hasselblad X1D Review Part 4. Less is more. Or is it? My Final Word.
By Steve Huff
Part 1 – Part 2 – Part 3 –  Part 4
More thoughts via video on the X1D from my YouTube channel. Another video will be farther down below that goes over the Menu system a bit..
Before I begin the final segment in my ongoing X1D review, let me state a few positive facts about my experience with the Hasselblad X1D as well as some cons. I figure this way, you can read the important bits up front, then if you desire you can read my more in-depth final thoughts afterwards. So below are the good, and then below the image, my cons for the X1D. Enjoy and thank you for reading my review!
Nope, I have not had any sluggish, clunky or quirky issues or auto focus issues with the X1D for taking photos. I expected them but it never happened. Has all of the firmware updates finally fixed the teething issues? Maybe.
The Auto Focus has performed flawlessly for me, without missing a beat once. It's not blazing fast like a pro DSLR or A9, but it's also not as slow as some will lead you to believe. Was never an issue for my use. Think A7RII speed. 
The menu and interface are very nice indeed. Simple, sleek, smooth and the LCD touch screen works perfectly with no slowdown or lag. Intuitive, and makes most camera menus look dated and overly bloated.
The EVF is A7RII quality, and if that is OK with you, you will enjoy it. I have used it in low light for manual focus, and it worked great.
It has focus peaking and automatic focus magnification to be used as manual focus helpful tools.
ISO range up to 25,600 and is useable at all ISO ranges, even in print (I had a 25,600 16X20 printed and it is gorgeous)
I have had no overheating issues, have never had to remove the battery to reset, and have had absolutely NO issues with the operation of the X1D. It did get warm once or twice but never caused an issue.
The battery life is average, but better than I originally expected. I was able to shoot a whole day, into the night and still have 1/4 battery left on a single battery.
The UI of this camera is amazing. Basic, simple, and made for the photographer. Minimal buttons.
This is the best feeling body of any camera I have ever held in my hand. The build and design is exquisite. Solid feel, nothing cheap feeling about any of it, anywhere.
The color is breathtaking at times, as is the rendering of skin tones. Out of camera color is truly nice.
The 50 MP sensor is made by Sony. It is  about 68% larger than a 35mm full frame sensor and is the same sensor in the Fuji GFX. It is an amazing sensor (best I have had the pleasure to experience in my lifetime so far) so Kudos to Sony here.
The Auto White Balance is among the best I have experienced. It truly is fantastic in almost all situations. All images in my review were shot with AWB.
The cropping power is unreal. Those 50MP really allow you to crop and the crops are still amazingly detailed and rich.
It inspires one to USE IT and this for me, is KEY.
The RAW files, 16 Bit Color, are very nice to work on if need be. The latitude is astonishing.
For flash shooters, this will sync at up to 1/2000s.
It will teach me a few things as it is better than I am!
Hasselblad seems committed to firmware updates. They walked the walk after talking the talk. This is telling for the future of the system.
ISO 400, 45mm f/3.5 at 3.5. This was shot through a dirty window, yet you can not tell this, at all. The color, and detail is fantastic. Wide open so not as sharp as it could be but the color…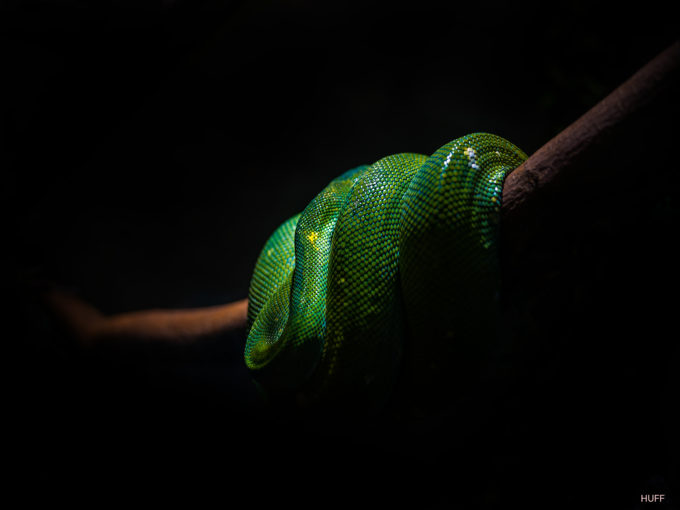 And NOW, some things about the X1D that could be better, and yes, there are a few of them…
There is some EVF blackout. Doesn't bother me at all, but may bother you. If you want to shoot frame after frame, this may annoy you.
This is NOT a continuous AF machine, does not even have continuous AF. It is not a fast FPS machine. It was never meant to be. If you need that, stay far away and go to a Sony A9 or pro DSLR. 2 FPS here.
ISO limited to 25,600, I feel they could have pushed it to over 50K for an extended value in a pinch as 25,600 is so good with this camera and 100% usable.
The 45mm lens is not Leica quality. It's very good, but not a stunner. A tad soft wide open and does vignette but lacks that Leica "shine". Still an excellent lens though.
The Video may have an issue as when I recorded a test video the audio was deeper or slower in pitch. (This may bother ME as I had hoped to shoot some interviews, so need more testing to see if it was MY mistake)
The Charger is Odd. It feels weird to use. Never seen one like it. I feel like I am injecting my battery when I need to charge it.
The Electronic shutter will produce rolling shutter if you are not careful.
No joystick for easy of focus point selection. You use dials. For me, I have always and only use center point (recompose) no matter the camera I use, so OK for me. But for you? Only you can decide.
I did have one issue when trying to use a 128GB Lexar SD card with the message "SD Card not Fast Enough". I plopped I a Sandisk Extreme pro and it was fine, so now I use two of those. They are cheap enough these days.
Mary with the X1D and 45 f/3.5 – YOU MUST click top appreciate!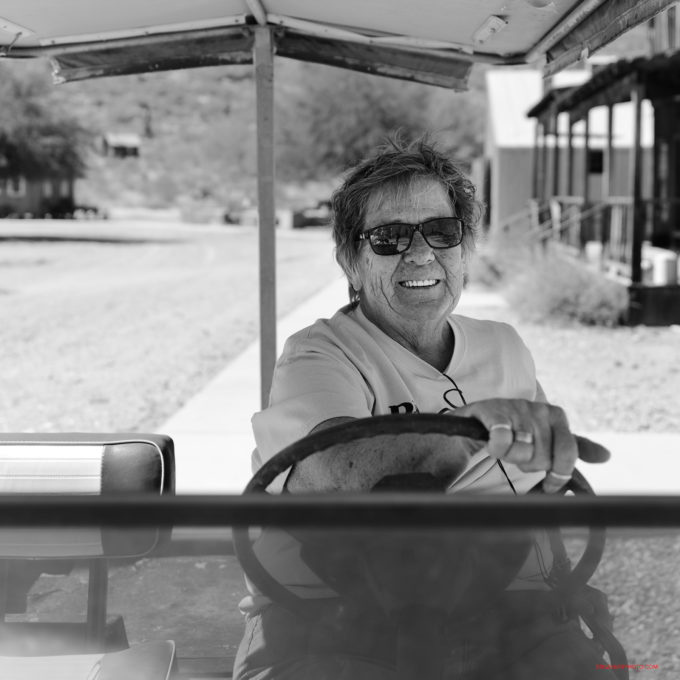 With all of that said, some of those cons are what I was expecting with a compact walk around medium format camera.  The Pentax 645 has some of those cons as does the Fuji GFX. But neither offers the "super slim" small size, feel, style, simplicity, easy intuitive menu, design and take anywhere portability of the X1D. THIS IS WHAT SOLD ME above all else on this camera! If you can not take it everywhere, you will never use it! Also, the team of the X1D and my Sony A9 are just about perfect. May be my fave camera duo ever.  My Sony for video and when I need speed and the X1D when I want the look that the sensor gives me or am working on photos I intent to print (which I am now doing since getting the X1D). The best of both worlds. BTW, I do own a full Olympus system that I love as well and am bonded to, so it stays as well.
1st Shot, click it to see larger. ISO 6400, 45 f/3.5 – Indoor, natural light, ISO 6400!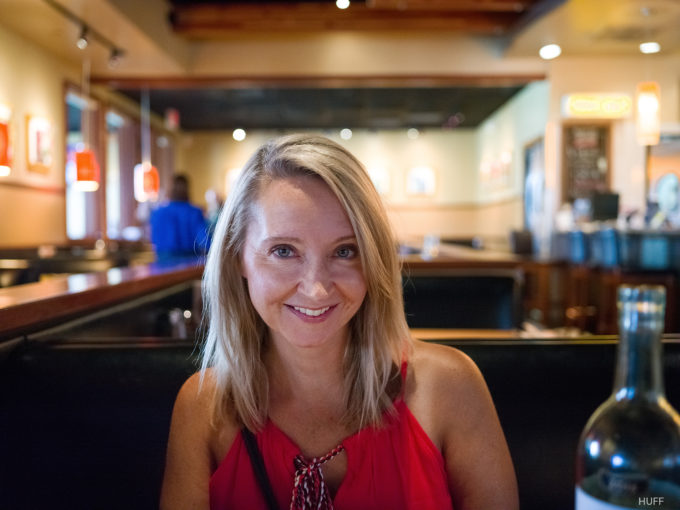 –
A Back and White Version with some work on the levels for more depth.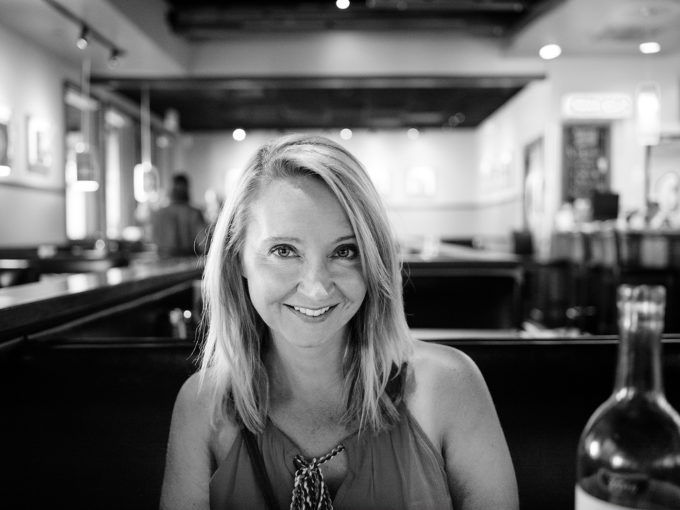 In part one of the review I was nervous about investing in this camera due to the cost, and the fact I am no fat cat with a huge bank account. I sold my Leica SL, was afraid I would regret it and stressed a bit over it. In part 2 I took the camera and dove right in with a low light torture test at a location that has the most challenging shooting conditions I know of, dimly lit bar bands lit by a single low output light at ISO 25,600. In part 3, I shot it in daylight and dug in more to the camera to get to know it and the files and did more low light band test shots.
Now in part 4, I plan to share more images and go over my conclusion about this lovely and unique camera that has reinvigorated my excitement for photography. Nope the camera is not perfect for all, no cameras is but it is unique for sure.
Click it ! I added a lot of color and contrast here, cropped it severely and added a color boost for this lens ball shot. Cool accessory for $15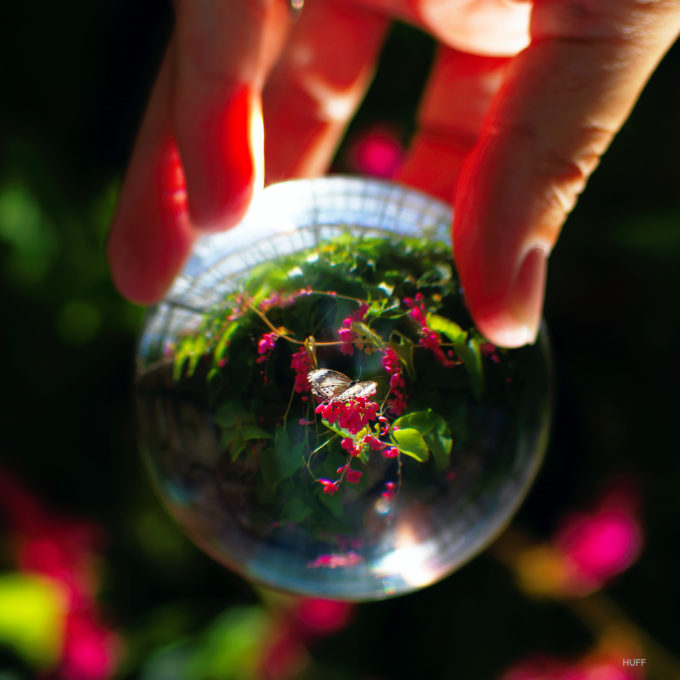 I was Hoping for the Worst
I admit, I was sort of secretly hoping inside that I would receive the camera and it would be a buggy POS that a few have claimed it to be (the funny thing is that one person who publicly said this to his audience never even touched the camera but did say he owned the Fuji..Hmmm).
Anyway, if it ended up really being a POS, I would be able to test it, and send it back for a refund without guilt or worry if it was indeed that bad. Money back in the bank, no credit card debt and me knowing that I at least gave this camera that I have longed for since its release a solid shot. I would have told everyone here that it was buggy and not ready for prime time.
45 f/3.5, at 3.5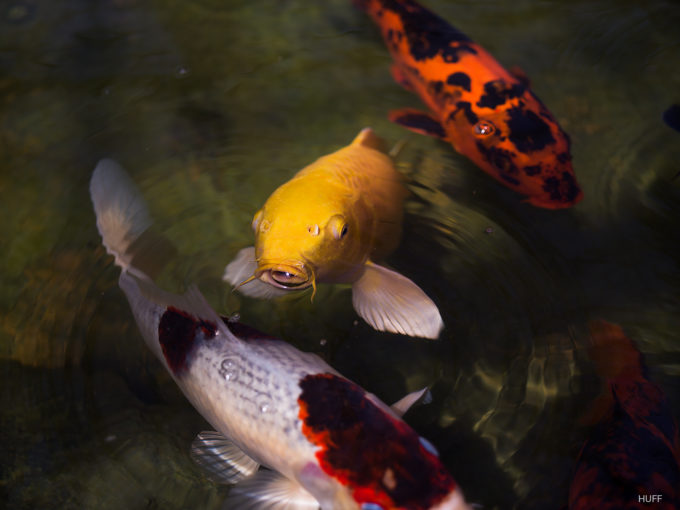 Well, I am happy and sad to say that this was not the case.
I am happy as I have an amazing camera that speaks to me, and a camera that I am satisfied with. On the other hand, it is sad for me as now I owe money on a credit card as selling my SL and bags and a couple of lenses was not enough to buy this outright. I haven't had credit card debt in 7 years, and have been stress free for 7 years. Get my drift? But at the same time, I love it and have no regrets.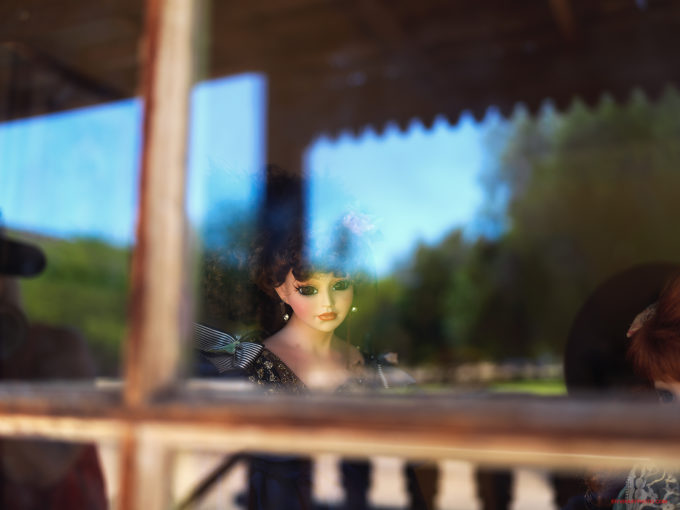 To those who read my review of this and dislike that I speak of the cost, well, my reviews always talk of the cost of a camera. This is a personal blog style review website, always has been, for 10 years now. I write reviews in a very personal style, not the style of a typical reviewer. I guess that is why this site is still here, 10 years later as a one man show. So I speak from the heart, and am not afraid to speak to you all as friends, and while I may not know most of you, I do know some of you and I know some of you get it. You know the excitement one can get from a new purchase, especially when that purchase surprises you with just how good it really is.
THIS is a 100% crop, yes, a 100% crop. Click it to see the image.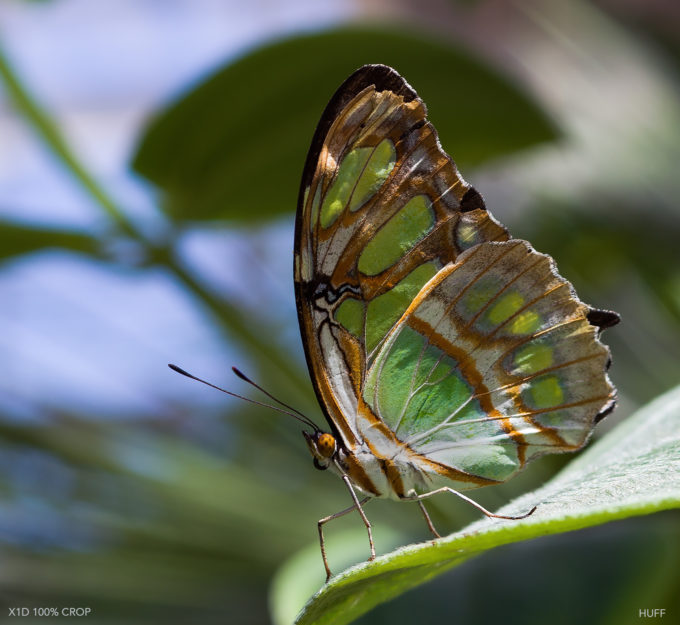 Below…The full frame of the above image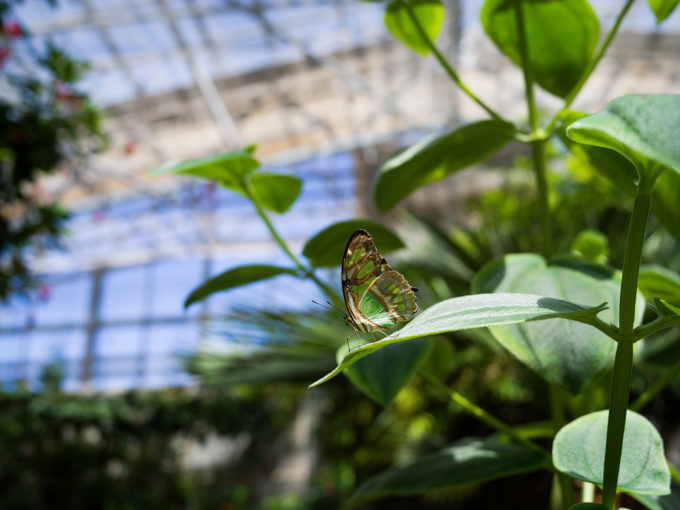 The X1D Video with a Menu Overview and a Visit to Pioneer Village in AZ
See the last video in my X1D series of videos below! I shoot more, talk more and go over the menu a bit and give my final thoughts. 
BUT WOULD I RECOMMEND TIHS TO OTHERS? Well, no but then again, Possibly. 
The question is, what type of photographer are you?
If you shoot something like a Nikon D800, D810 or D850 and love that experience, and love your 100-400 zooms then the X1D, well you would probably hate it.
Same goes for a Canon 5D or 1D or Canon whatever D. If you are stuck in DSLR land with features, speed and an OVF, you will not feel at home with an X1D or any Medium Format rig.
If you shoot an Olympus EM1 MKII and love it for its speed and all that it does with its awesome features, and need those features and speed for what you shoot, you probably will not like this camera, but you might if you are OK with slowing down. 
If you hate EVF's, you will not enjoy this experience.
Also, If you have never shot any medium format before, you will find it different for sure..initially. Until you get to really know it, and delve in. Once you see the files, on your own display in their full glory, you will be sold and spoiled. But shooting MF is a different experience for sure. 
Deep and Rich…click it for larger. Wide open with the 45mm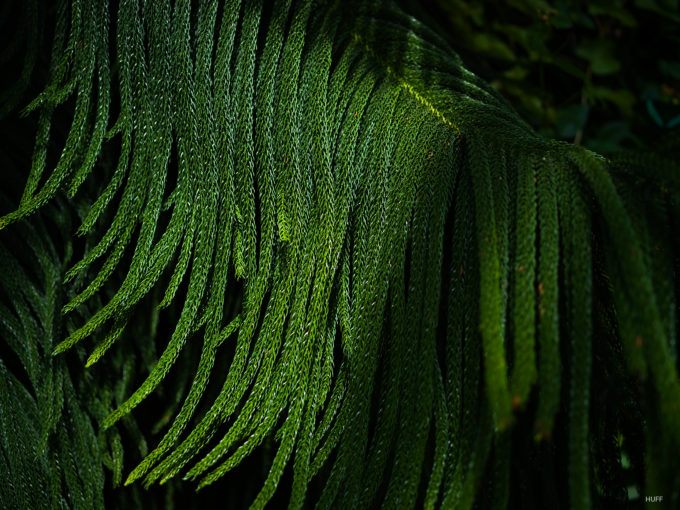 So who would love this X1D?
I would recommend this only to those who shoot and love cameras like or even the idea of the Leica M, or a larger Medium Format kit. Even a Leica Q. Those who shoot with a Phase or a Pentax 645 would love this camera. I would recommend it to those who want to slow down, and enjoy a different type of shooting experience. One that forces you to think and explore your surroundings looking for the "shot". Envisioning it in your mind before pushing that shutter. This camera will slow you down (HINT, this is a good thing IMO).
f/3.5 ISO 400, see me take the shot in the video later down in the review.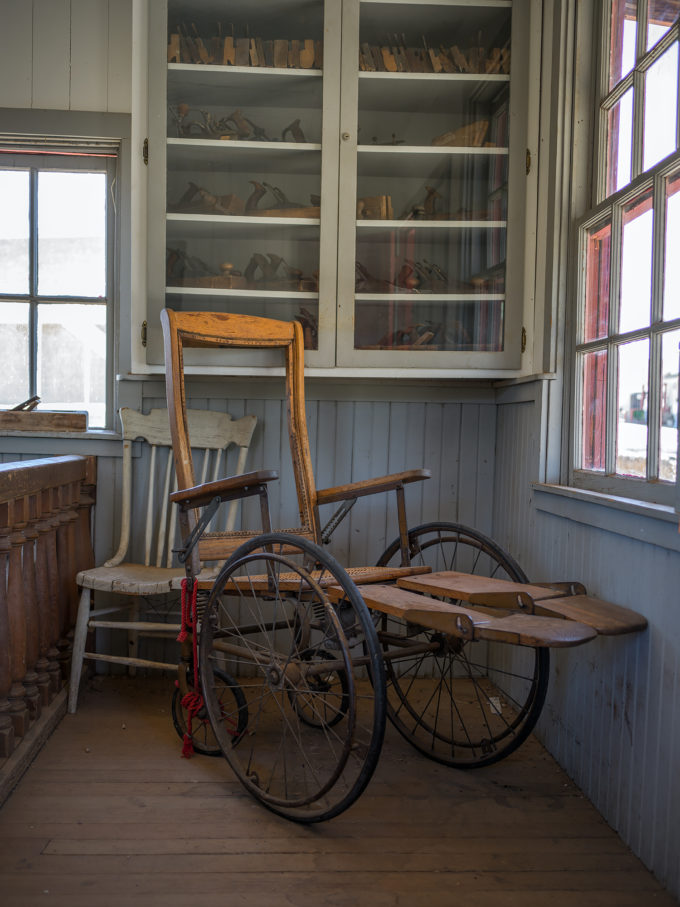 No longer will you shoot 1000 frames in a day, more like 50-200. For me, this is a breath of fresh air as I feel with the over saturation and marketing of so many new cameras that do everything so yo do not have to, well, I feel it is kind of ruining the art and craft of photography. Why do we want a camera to do the work that as photographers we should be doing? I have always thought like this, and used to make this argument in some Leica M reviews many years ago.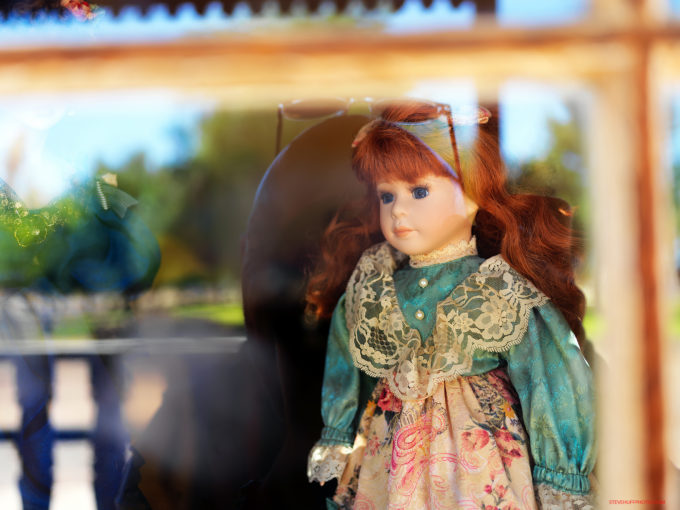 Not that anyone who owns a Canon, Nikon, Sony or whatever are lazy, we have been told and sold that we need certain things to get the shot, and in some circumstances this is true, sometimes those features and speed are life savers. But not always. Sometimes it is refreshing to go back to basics. I've always been like that, one reason I loved the Leica MD so so much, it did not even have an LCD!
There is a reason when I shoot my A9 or EM1 MKII I use center post focus only, and shoot 1 frame at a time. I love the process of slowing down and trying my best to get a good shot, in one frame and one take. Having a camera designed for this, well, it helps you get in that mindset and honestly knowing you have that 50MP MF quality in your hand does help your confidence as well. Being a good photographer one needs that confidence, and that drive to be the best they can be. The X1D, and some other cameras out there today can help with that. Also, when you get a shot you truly love, you feel a sense of accomplishment when you put the work in. While tshie camera will probably always be better than I am, it's one I can continue to learn on as well, and even after shooting for 20 years, I learn every day.
Delicate tones, huge dynamic range, brilliant color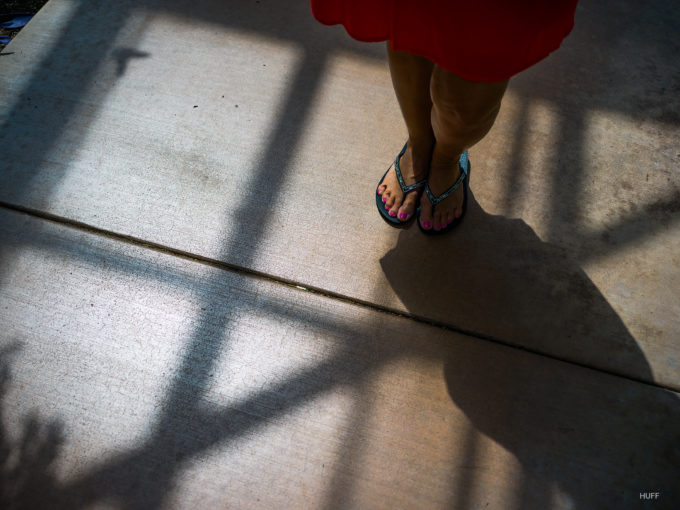 A Dynamic Range Example
I shot an image of this sign, but the auto exposure was off here as it was exposing for the brightly lit white sign, and not the darker barn behind it. With the shadow slider in Phocus, it was easily brought back up…
1st one is out of camera, the 2nd version is the same photo, just with the shadow recovery slider in Phocus used to bring out what was really there…amazing dynamic range here.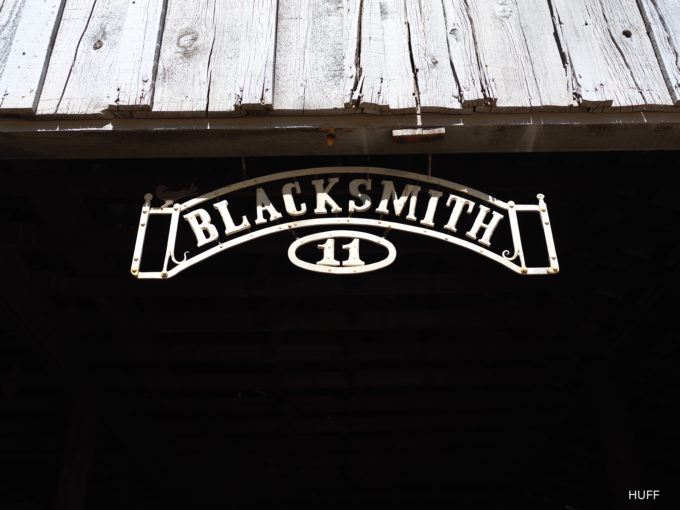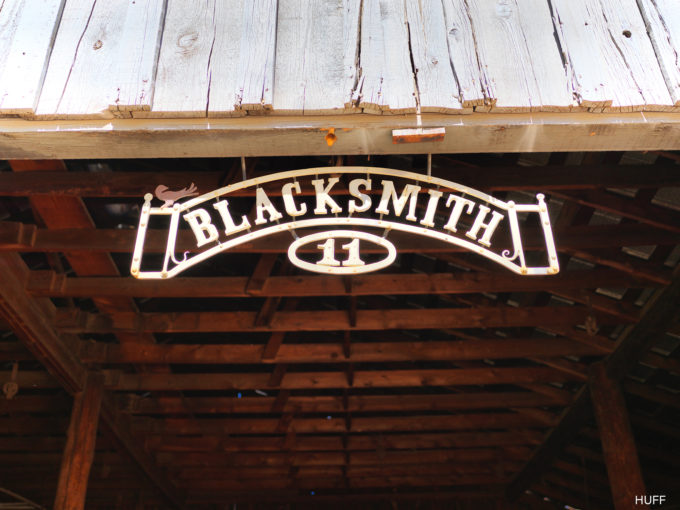 A Medium Format Daily Driver 
The X1D, plain and simple is for those who want a medium format camera they can take anywhere, and shoot almost anything. Nope, not for sports but some friends of mine shoot sports with a Leica M, and they are damn good at it, so it is possible to do that, but not ideal.  Street, portraits, still life, concerts, art…it's all ready for the X1D. Where the X1D will reward you is with not only the gorgeous Medium Format image quality, it will reward you with the pleasure you will get from reviewing those files. The dynamic range that will allow you to delve into the file more than ever and the color that will make you say "wow, I have been WANTING THIS LOOK all of my photographic life" (which is what I said to myself at times when reviewing the full files on my large display)!
This was some pretty harsh light here but the huge 50Mp MF sensor did very well with it. Click for larger!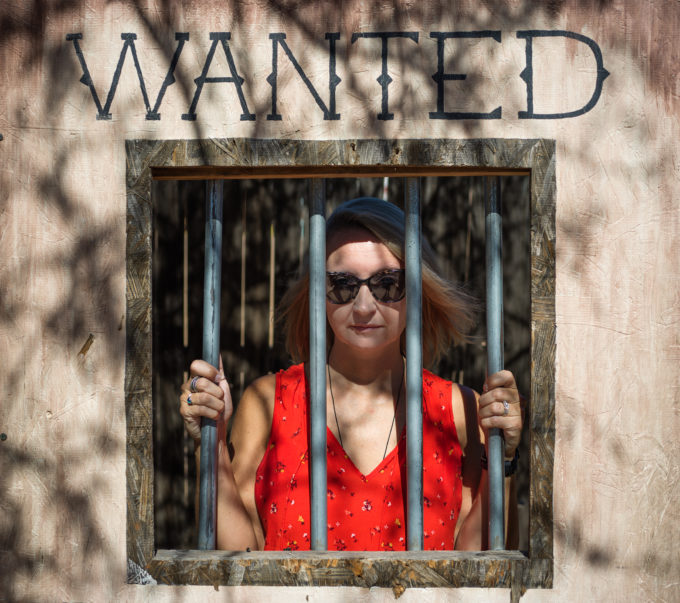 It will award you with its beauty in design, tactile feel of the few buttons and one main dial, its minimalistic approach and craftsmanship as well. I have never owned a Hasselblad or a camera that was "Made in Sweden" but this thing oozes with pride.
For me, the X1D is a special camera. As I said earlier, my X1D gave me not one real issue. Instead, it performed beyond my expectations.
So if you need or want or desire a camera that will bring you medium format in a truly beautiful iconic design, amazing build quality (made in Sweden) and a portable lightweight camera not much larger in size than a Sony A9, then guess what? The X1D is the only camera in the world that can bring that to you. Period. ; )
If you are considering it, just remember what it is and what it is not and you will be A-OK. I will say it again, the Hasselblad X1D is the most beautiful camera I have ever held, used tested or owned. It's stunning.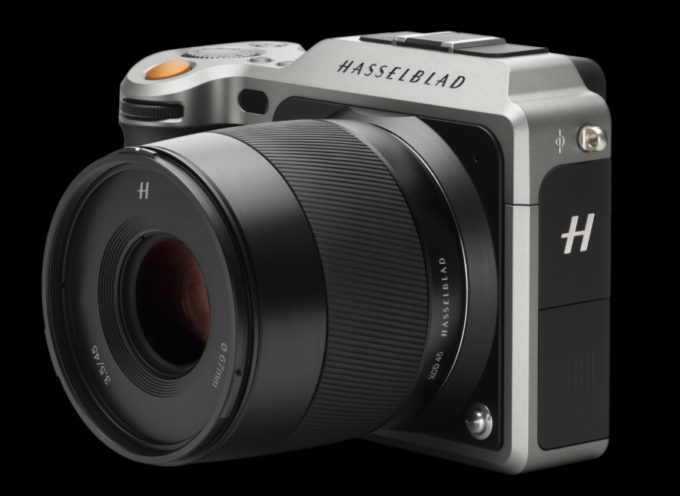 True Story…
My excitement for photography is back, and I admit…the last couple of years I have been in a slump. I felt many cameras were being released just to be released. Refreshes and Rehashes. So I stuck with what worked for me. Sony A7 and A9, Leica SL, Olympus PEN, etc. I thought cameras were soon to be as good as dead with the smartphone taking over the world of our beloved craft.
Then this camera came into my life and renewed my passion. It inspired me to get off my chair and get out to shoot photographs. Instead of saying "Crap, I have to go test this" I found myself saying "I can not wait to go take photographs with this,". Not an easy feat as I have been working with cameras for 10 years now, getting to test and use nearly every model that has come out. Some I never reviewed as I disliked them, others I did and enjoyed but none have excited me as much as this one. It's crazy. It has re-invigorated the passion inside me and it's not even a camera nearly as advanced technically as something like the Sony A9.
I may sound big, bold and crazy here but that is what the X1D did for me. As I said in parts 2 and 3, sure, the Fuji GFX is also incredible. So is the Pentax 645Z. If IQ is your thing, either of this will do the trick. But if your goal is to be excited again, to get inspired and to be able to shoot ANYWHERE with this level of quality with a camera that fits in a Cosyspeed Camslinger (with 45mm lens) or a Wotancraft Raven while being one of the most beautiful camera designs ever, then there is no substitute for the X1D. It stands alone in this regard in my opinion.
Another massive crop  – click it to see it larger. Through thick glass and it still puts out a wonderful image. Auto White Balance on this camera is amazing.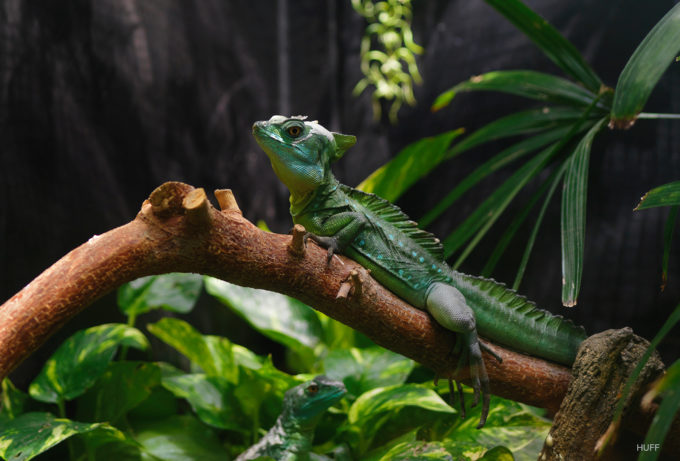 If you are a true passionate photographer who loves the art of photography there is no way you could ever hate this camera. It speaks to the heart and soul of your being.
If you buy one or own one or try one, take your time with this camera. Look for your shot. Frame it. Take ONE snap and move on. Then when you review at home you can see the results. This camera can help you learn to be a better photographer just due to this slower pace. The Leica M does the same. I wrote an article years ago on this and it still rings true today.
Most today do not truly understand…we do not need 30FPS in a camera when shooting things other than fast action. For street, for portraits, even for music performance all I need is 1FPS. That's how I have always shot and in my life, when I was a working photographer doing weddings or album covers I shot one frame at a time and it worked out quite well for me. Would I buy this as my only camera for weddings? NO WAY! But I would add it to a pro DSLR or pro Mirrorless system for special photos where the look of MF would shine. I shot a couple of tours with Seal using a Leica M, Manual focus and a Noctilux Lens. It worked out amazingly well, and even landed me an Album cover. Speed is overrated IMO.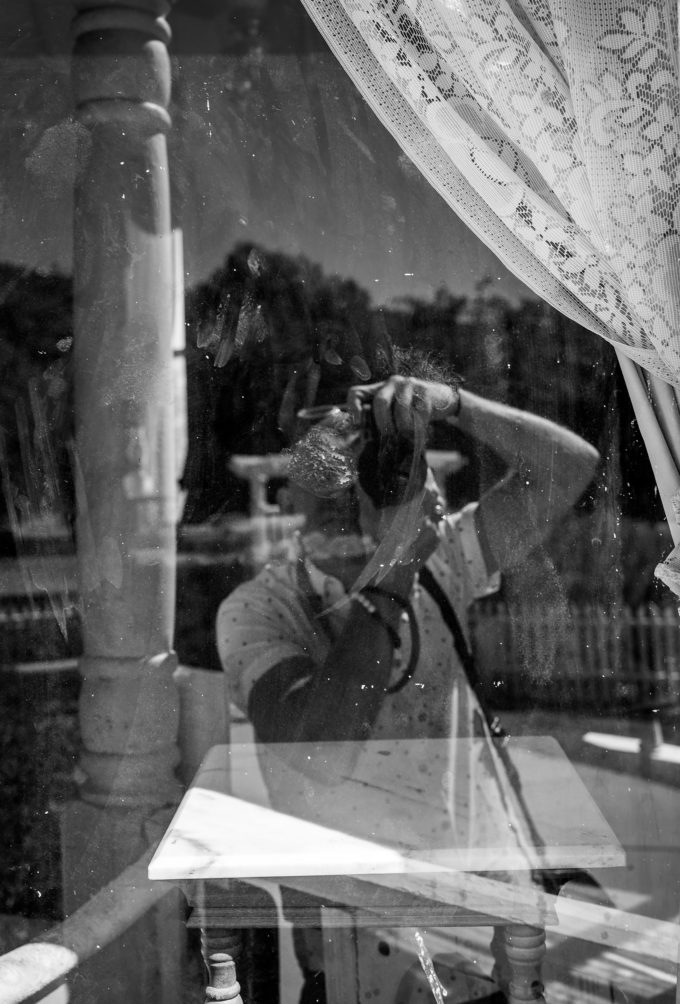 Menus…I dread delving into 10 page deep menus on an LCD at times to just find the format command. With a camera like this, or a Leica, we go back to basics and what photography is really meant to be and what it once was. Have you ever heard the saying "LESS IS MORE"? Exactly.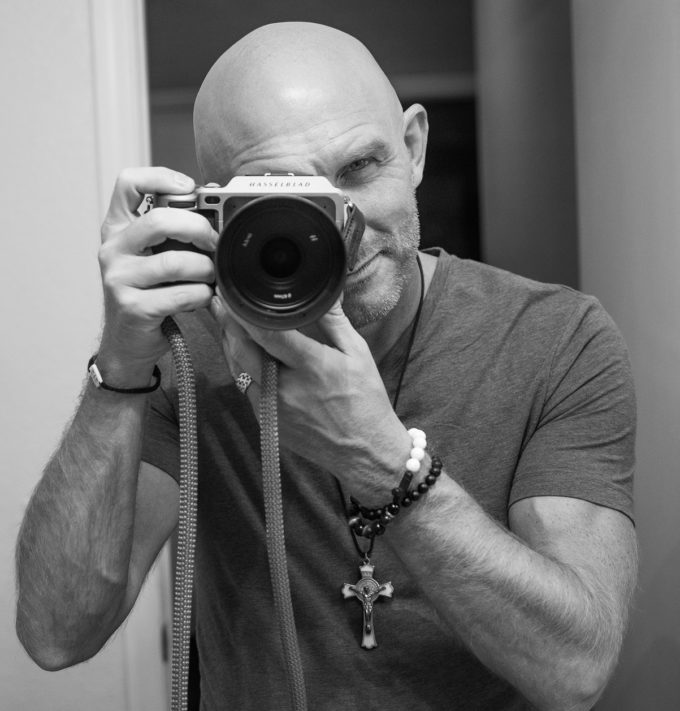 The worst things I can say about the X1D are that it does have some blackout in the EVF after you fire off a shot, and some hate this. Me, I am ok with it as it doesn't hurt my style of shooting but for you it may. If you shoot one frame after the next, it will get irritating, fast. Not sure why this camera has such blackout but it is there. So keep that in mind. It also doesn't have continuous AF, and is only like 2FPS. So if you need more, this X1D is not really for you. I see it as an IQ monster in a small, light amazingly designed and built body that has brought passion back to my shooting. But it won't for everyone, and I understand that. That's about all I can say about this camera that is negative. Other than that, use Sandisk Extreme Pro memory cards for best results, and know it does not have a joystick to quickly change focus points but the Fuji GFX MF camera does. 
Deep Reds, Smooth Bokeg=h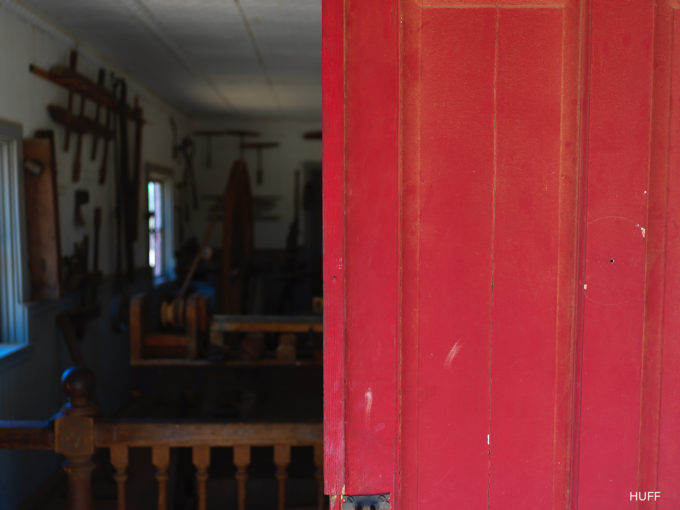 I stated in the title that "Less is more, or is it" and only YOU can answer that for your needs. Me, sure less is more in this scenario. YOU, maybe not.
Also, check out another review I really enjoyed HERE  if you want to see another opinion
BUY THE X1D?
Thanks for reading, and if you enjoyed my four part review and are thinking of a purchase, and my review helped you with that decision, please consider using my link below to B&H Photo for purchase. You pay the same, but I make a little commission which will help me keep this site running full steam ahead, and do more reviews. If so, I truly thank you and appreciate it.  Without you guys, this site would be dead and for 10 years you helped keep it and me going, so thank you all!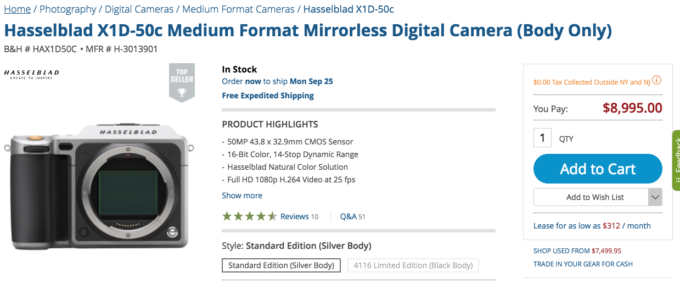 LINK – – – See all of the Hasselblad X1D options and B&H Photo HERE. 
MORE PHOTOS FROM THE X1D below, CLICK THEM FOR LARGER AND BETTER VERSIONS
1s the full frame..click it for larger. A 100% crop is embedded.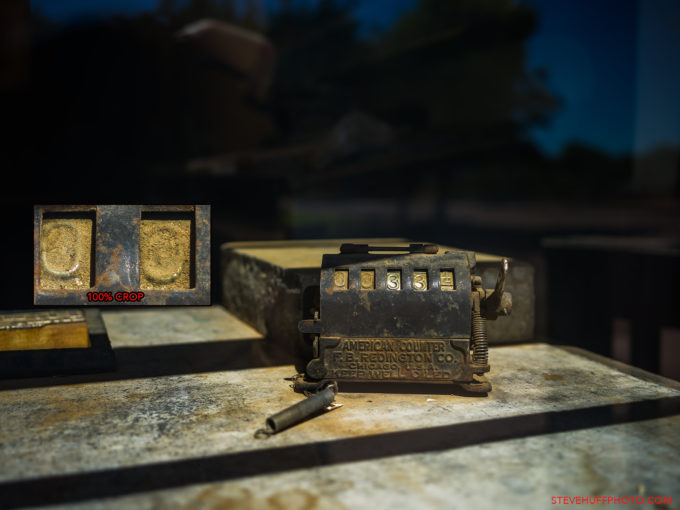 Below a smaller crop of the above image. Click and you will see the detail. You can turn a crop into its own image with this sensor!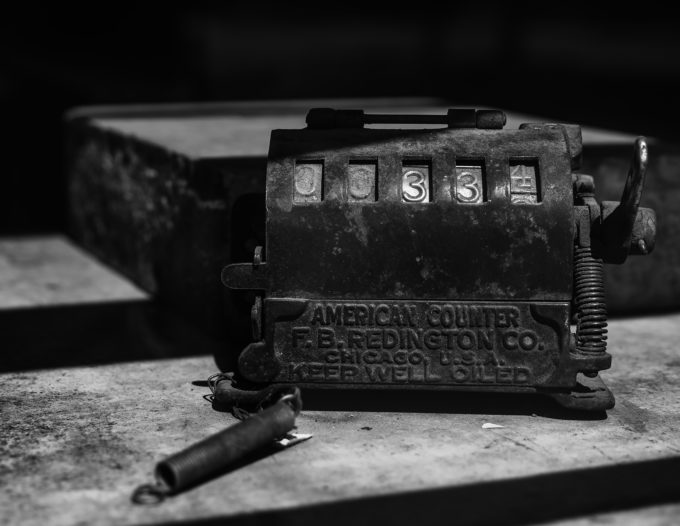 Below, horrendous horrible lighting conditions. Bright, harsh, and cold. While not perfect, the X1D handled the DR easily here.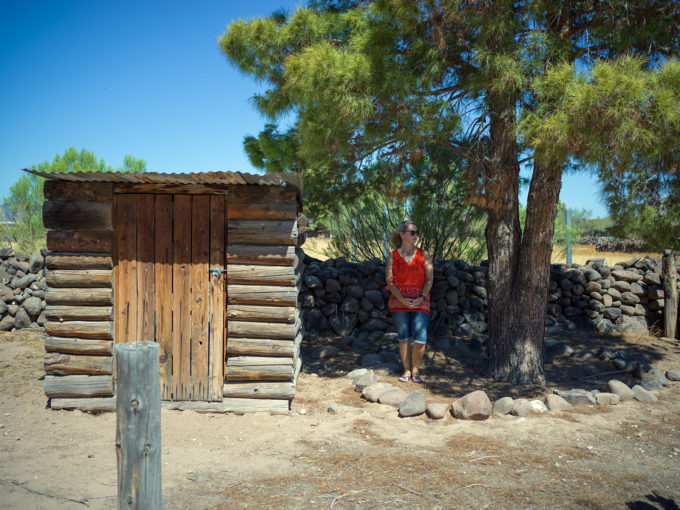 Below, just a selfie…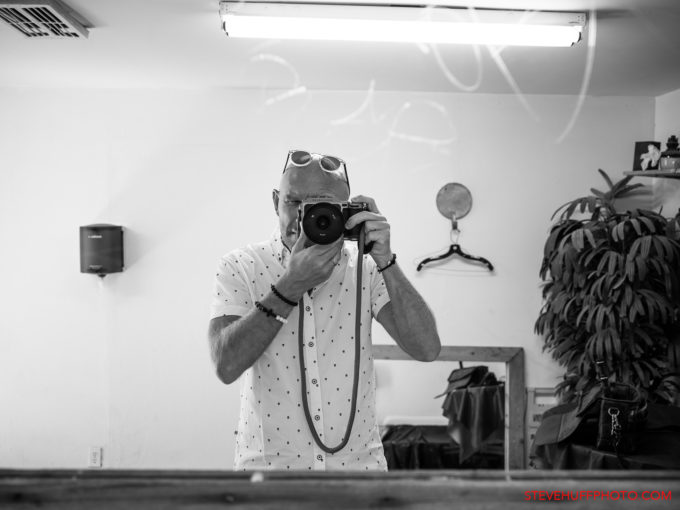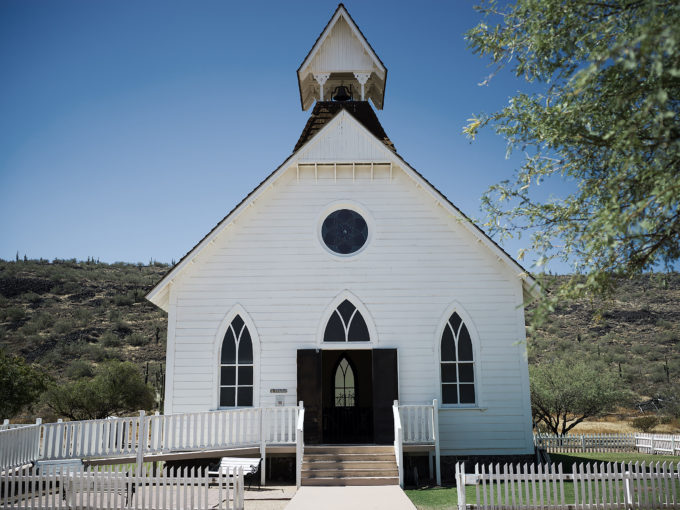 Below, a full size out of camera file from RAW. No adjustments at all.  With some PP, the file would look fantastic, out of camera it is also showing the great dynamic range.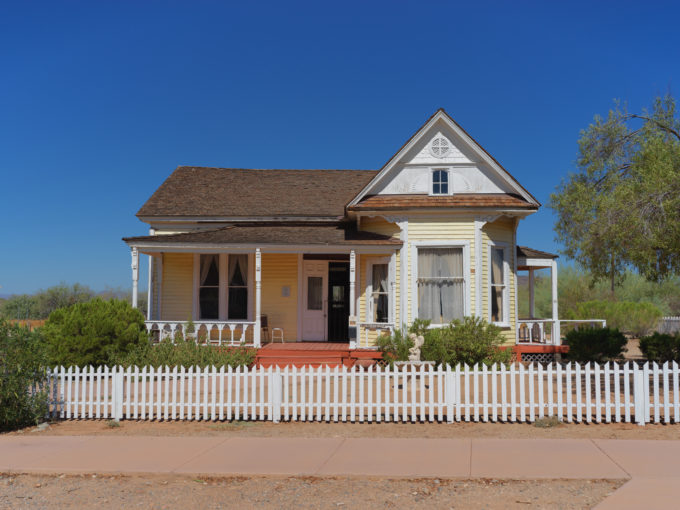 ---
PLEASE! I NEED YOUR HELP TO KEEP THIS WEBSITE RUNNING, IT IS SO EASY AND FREEE for you to HELP OUT!
Hello to all! Since 2007 I have been running this website and it has grown to beyond my wildest dreams. Some days this very website has over 200,000 visitors and because of this I need and use superfast dedicated web servers to host the site. Running this site costs quite a bit of cash every single month and on top of that, I work full-time 60+ hours a week on it each and every single day of the week (I receive 100-300 emails a DAY). Because of this, I could use YOUR help to cover my costs for this free information that is provided on a daily basis. 
To help out it is simple, and no, I am not asking you for a penny!!
If you ever decide to make a purchase from B&H Photo or Amazon
, for ANYTHING, even diapers..you can help me without spending a penny to do so. If you use my links to make your purchase (when you click a link here and it takes you to B&H or Amazon, that is using my links as once there you can buy anything and I will get a teeny small credit) you will in turn be helping this site to keep on going and keep on growing.
Not only do I spend money on fast hosting but I also spend it on cameras to buy to review, lenses to review, bags to review, gas and travel, and a slew of other things. You would be amazed at what it costs me just to maintain this website, in money and time (250 hours a month, and about $3000 per month).
So all I ask is that if you find the free info on this website useful AND you ever need to make a purchase at B&H Photo or Amazon, just use the links below. You can even bookmark the Amazon link (not the B&H) and use it anytime you buy something. It costs you nothing extra but will provide me and this site with a dollar or two to keep on trucking along.
AMAZON LINK (you can bookmark this one)
B&H PHOTO LINK – (not bookmark able) Can also use my search bar on the right side or links within reviews, anytime.
Outside of the USA? Use my worldwide Amazon links HERE!
You can also follow me on Facebook, Twitter, or YouTube. 😉
One other way to help is by donation. If you want to donate to this site, any amount you choose, even $5, you can do so using the paypal link HERE and enter in your donation amount. All donations help to keep this site going and growing!
 I do not charge any member fees nor do I (nor will I ever) charge for reviews, so your donations go a long way to keeping this site loaded with useful content. If you choose to help out, I thank you from the bottom of my heart.