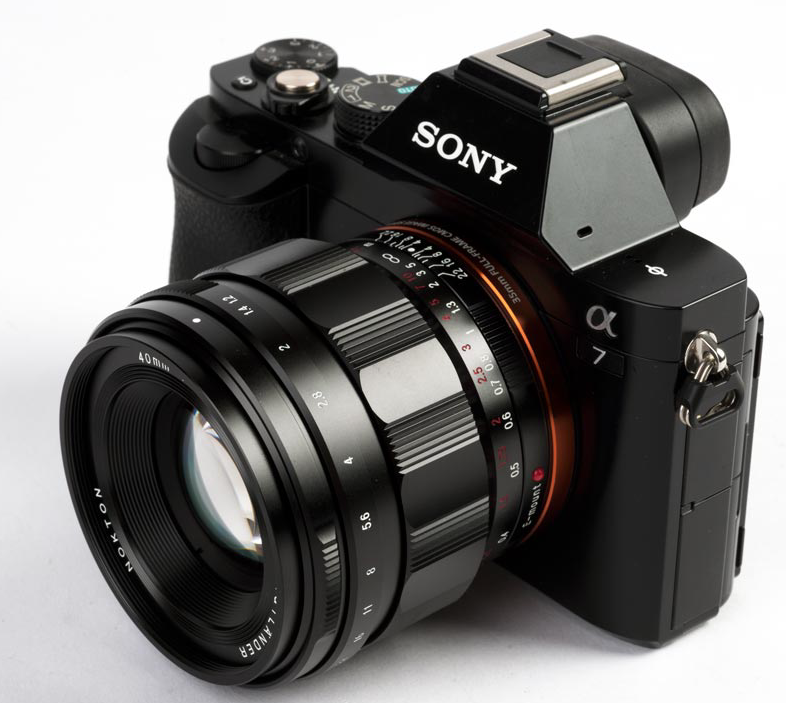 A Gorgeous Lens for your Sony A7RII or A9. My current favorite.
By Steve Huff
Ever since this lens dropped into my mailbox I have had it on my Sony A9. Yes, the A9. A camera that was made for pure speed, and blazing auto focus in any situation yet I am using a manual focus f/1.2 lens on it and have been for weeks. Sure, I have swapped out the lens from time to time when I needed that AF but for a quality of photo that just looks beautiful, a little dreamlike and even ethereal at times it always gives back beautiful color, nice sharpness even wide open, and a perfect blend of contrast out of the camera. Voigtlander has really stepped it up with this lens, and I now prefer it to the Zeiss Loxia line for Sony, for this focal length (35-50). Being a 40mm, it does seem odd at first (being so used to 35mm and 50mm) but using it with an EVF camera like the Sony A9 or A7RIII is a joy and it did not take long for me to really start enjoying the 40mm focal length. In fact, I now prefer it to 35mm as that extra 5mm of reach does change it up.
THIS IS THE SONY E MOUNT VERSION, which MAY be different from the M mount version coming any day now.
As soon as you turn the solid, weighty focus ring the camera explodes the view in the EVF (if you set it up this way) so you can nail focus every time. Want peaking instead? Sure, no problem.
With these new EVF's from Sony, shooting in manual focus is a breeze and quite fun. Low light, good light, indoor or out, this lens can shoot in any lighting scenario and being an f/1.2 lens, it is like a "Noctilux Mini" at 1/10th the price and for SONY. Made for E mount.
You guys who have followed me for years know how much I adore manual fast glass, but GOOD glass. Every now an again a jewel comes along that ticks all the right boxes. This is one such lens. It delivers in IQ, in size, in build and feel and it stays pretty small with a perfect fit to any Sony A7 or A9 series camera. It's THAT good, even guest reviewer Chad Wadsworth agrees. 
If you have $1059 to spend on a lens, and shoot Sony AND you want a very fast aperture with a beautiful rendering and color performance as well as being a very well made manual focus lens, with manual aperture dial as well…then TAKE A LOOK AT THIS LENS! You can rent it before buying as well at lens rentals.com but it's lovely, and a lens that delivers the goods and makes your Sony shoot and feel like an old school yet modern shooter. This lens, and ANY lens should be judged only by using it how it was designed to be used. TAKING REAL PHOTOS. When using this lens in this way, it's one of my all time faves already. I have seen no CA issues, no bokeh issues, no sharpness issues and the color has been phenomenal with my A9 and the new A7RIII. I have not yet tried the M mount but the Sony E Mount ROCKS. I find it to be superior to the older 35 f/1.2 II in sharpness, color and overall character.
You can buy the 40mm f/1.2 HERE at Amazon via Prime. You can also buy it at Cameraquest.com direct.
Images below that you may have already seen, but even so, it shows what this lens character is all about. Shot on the A9 and A7RIII:
CLICK ANY IMAGE FOR LARGER VERSION!