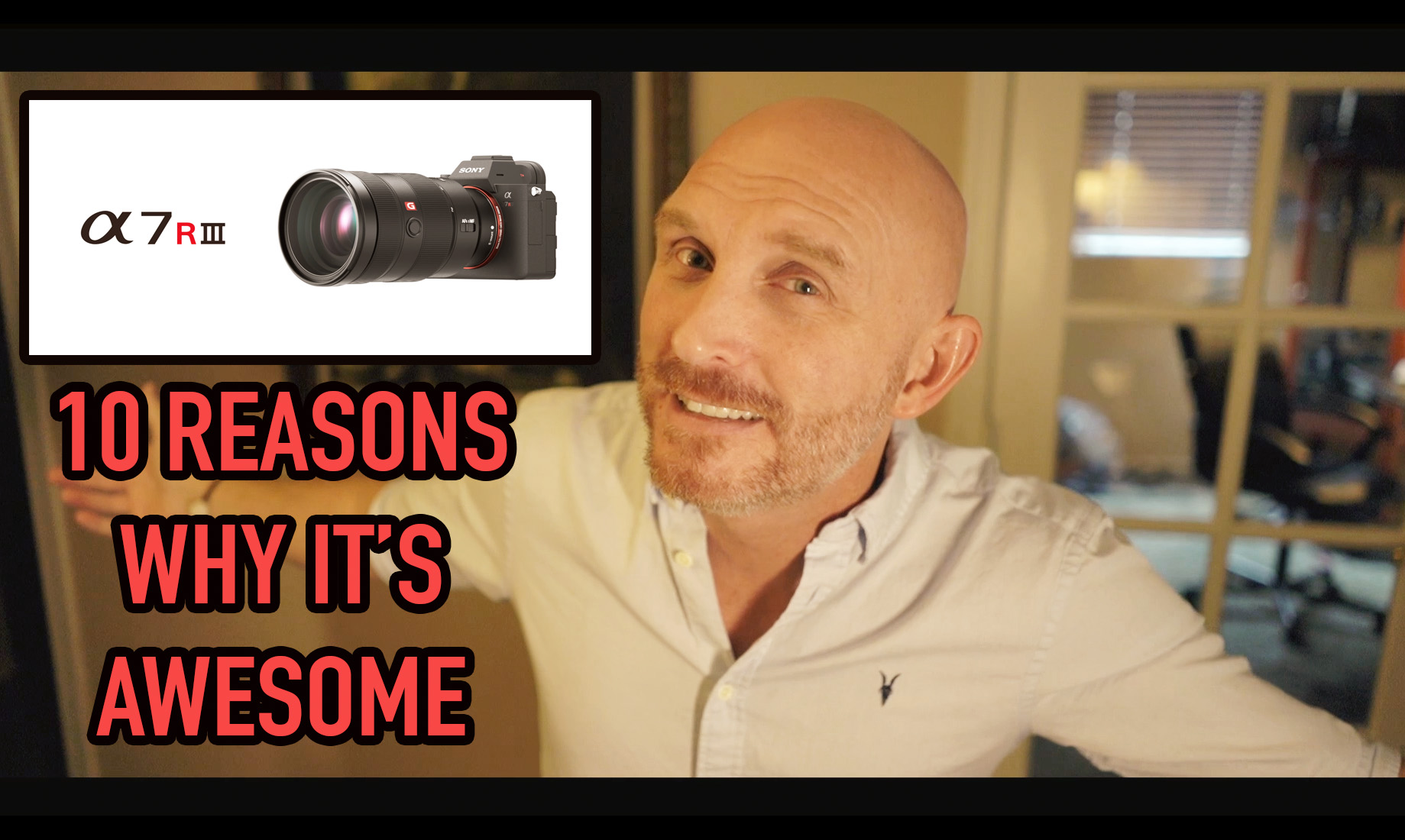 VIDEO: 10 Reasons Why the Sony A7RIII is Awesome, and Get a deal on the old RII!
By Steve Huff
Pre Order the A7RIII at B&H Photo – Or at Amazon
Yesterday I wrote a post about the A7RIII and why it ay be my Camera of the Year 2017. You can read that HERE in case you missed it and want to see it. Here is a video I made for that post, but was not up in time to make the post, so here it is! I go over the 10 reasons why the A7RIII, to me, is awesome and why it will most likely be my Camera of the Year 2017, even over the flagship A9. I take everything into consideration like cost, versatility, usability, IQ, features, build, etc. At $1300 less than an A9 and missing out on only the intense speed and 20FPS, the A7RIII still delivers 80% of that speed and the higher res sensor. While there are still pros to the A9 (Body, better feel, extra control dial, video Af speed, etc) the A7RIII will be a camera that is very hard to dislike. Anyway, here are the 10 reasons, in video…
For those who do not need or want the new AF speed, battery, EVF, touch LCD, Improved IQ and DR, Improved 5 Axis…you can get the STILL AMAZING Sony A7R MKII at quite a discount as prices have been slashed.
Take a look at this deal, with extras…