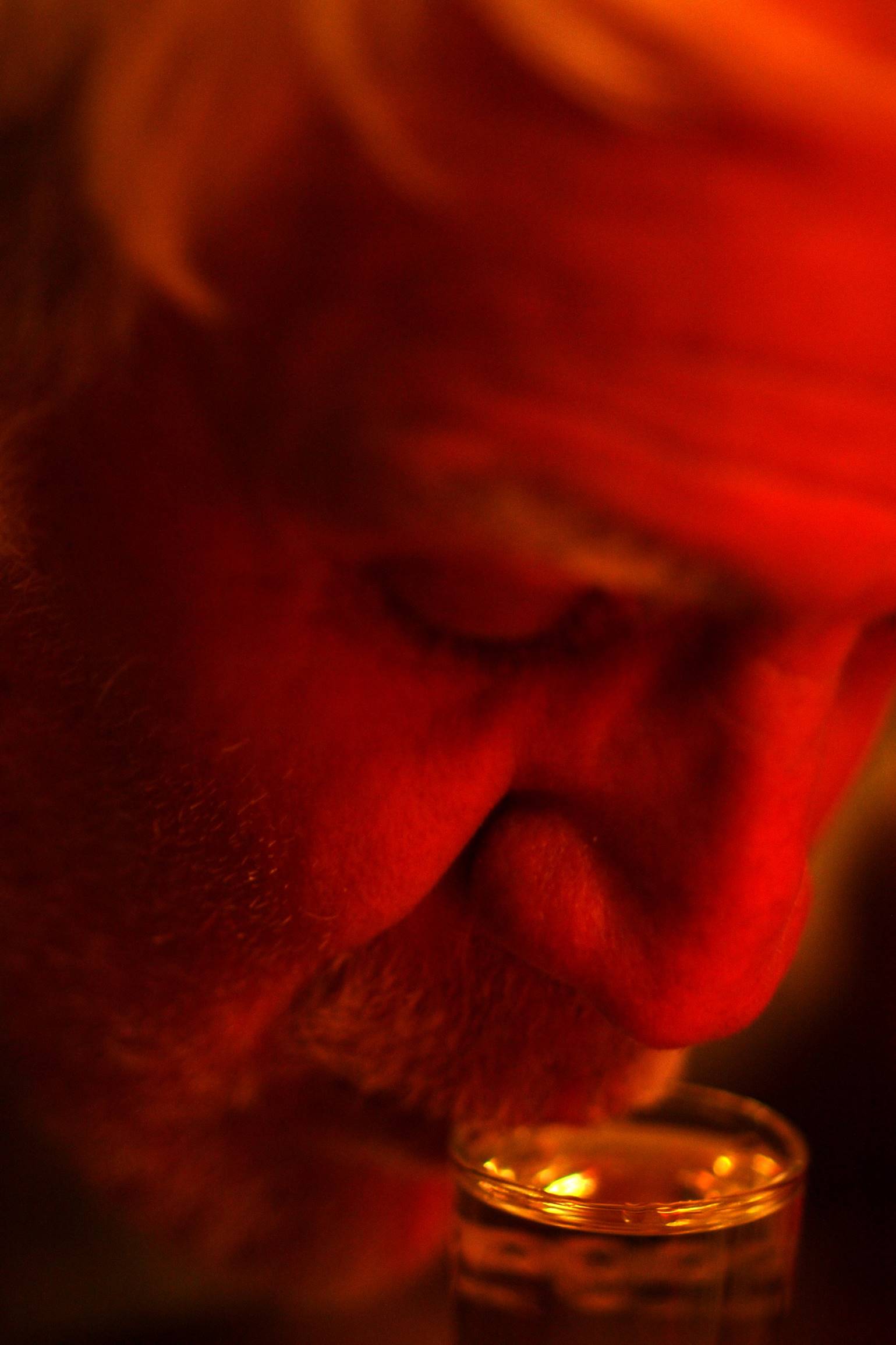 Evening and night shots in Antwerp
By Dirk Dom
Hi
A few years ago, I regularly went for walks in Antwerp and let myself be surprised by what happened in front of my lens. But I also discovered potential and went back again and again to get the shot. Olympus PEN EP-5, Canon FD 85mm f/1.2, Canon FD 24mm f/1.4 and Canon FD 135mm f/2.
The setting sun makes for nice light in this shot. At first I didn't think the image was anything, but I changed my mind and I turned back.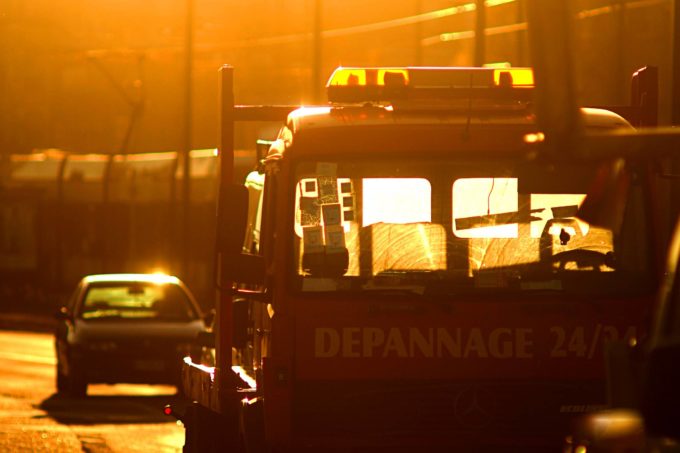 –
Just light.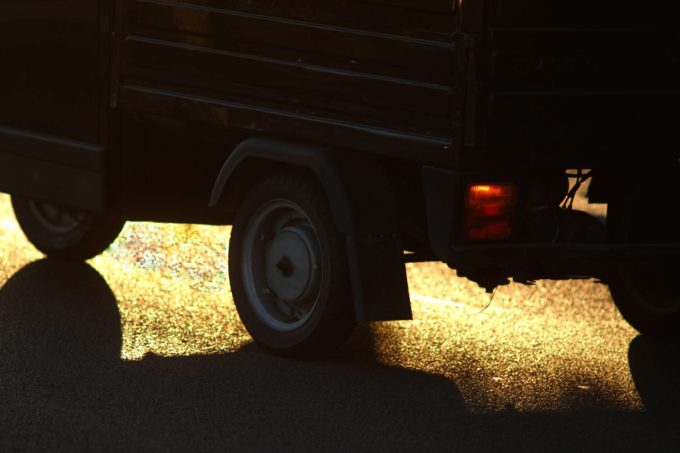 These flowers just emitted light in the setting sun. I went back there on four successive days to catch the light and passing cars. I never thought digital would be able to capture it.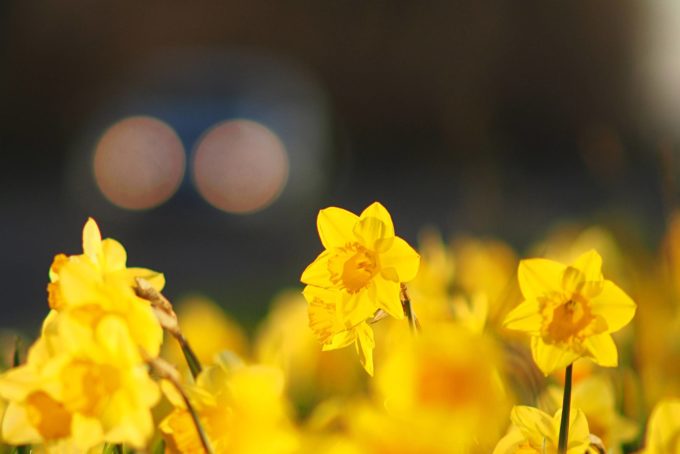 –
A crossing gave for nice light. I just went there at sunset for a few evenings and shot lots of pictures of people crossing.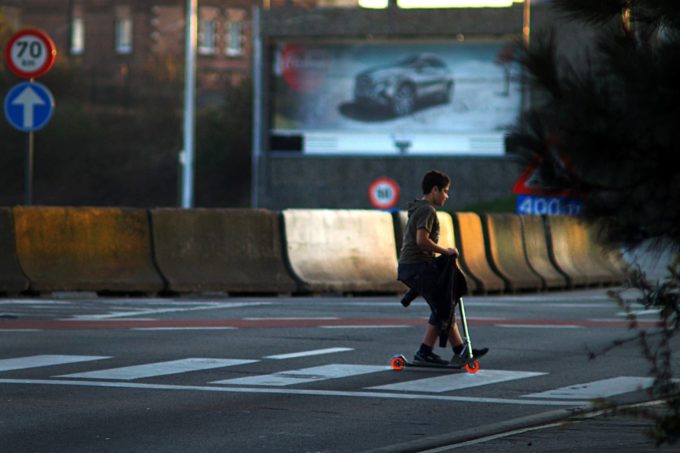 –
A very angry man. I almost didn't dare take the shot. Extremely nice light. The 135mm behaves like a 270mm, it's fantastic on the PEN, as it's only 4 inches long and no one sees that you're shooting with a serious tele.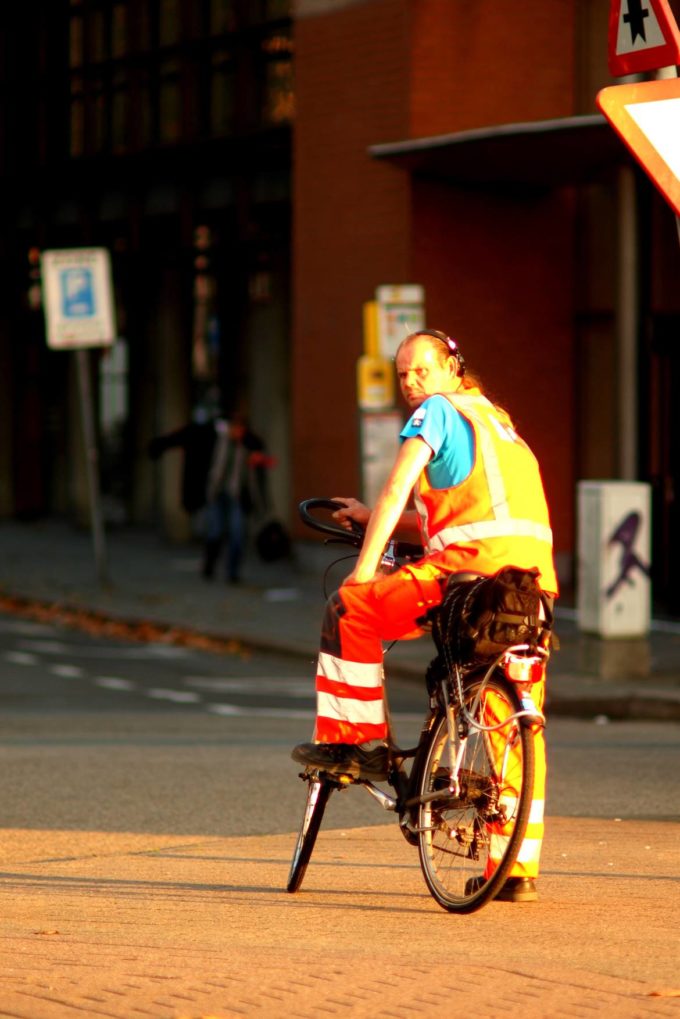 A building at sunset, reflecting the light. As usual, I had seen this a few weeks before passing in my car. This took me a few evenings to figure it out and nail the shot. It looks like a stack of Cd's.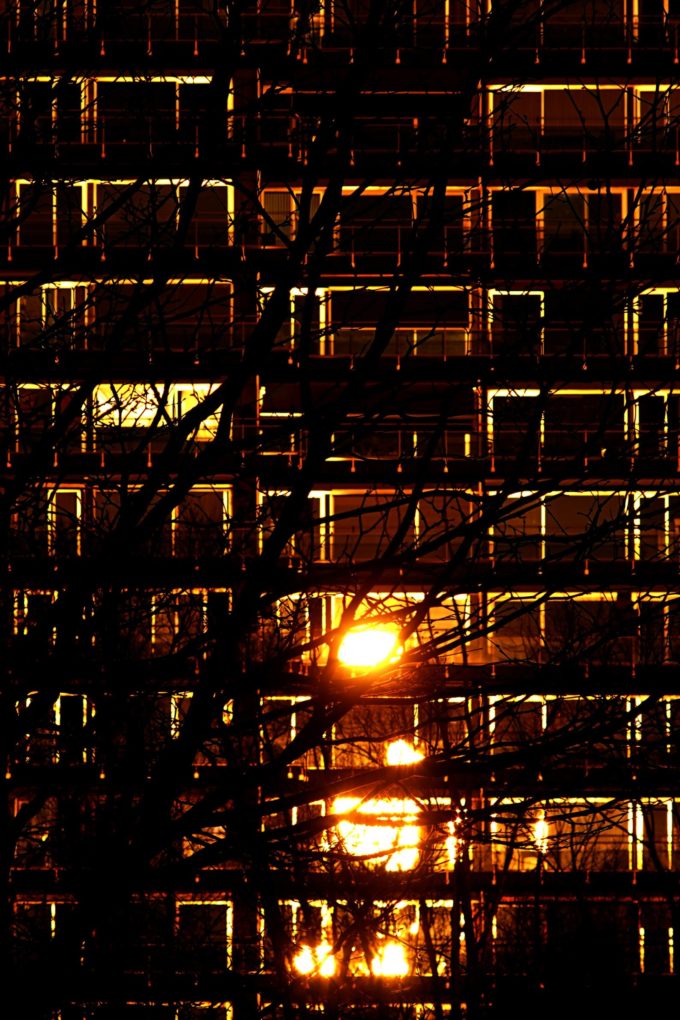 –
At night, the PEN and the 85mm f/1.2 are magic. I have no problem at all shooting handheld.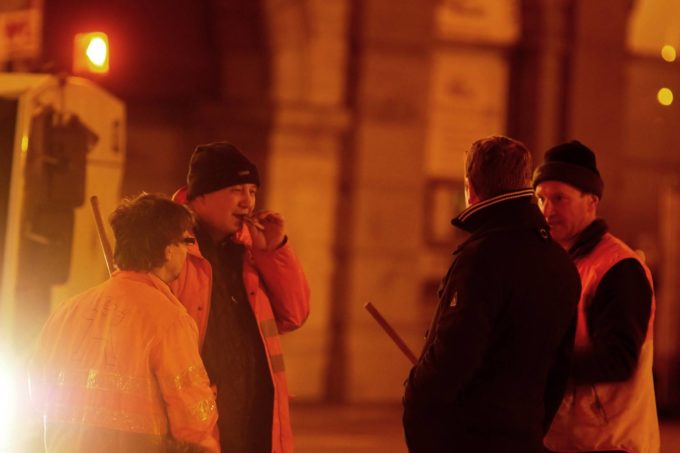 –
Seeing this light box advertisement I thought it had potential. From the other side of the street I photographed passing people for half an hour. I used manual exposure.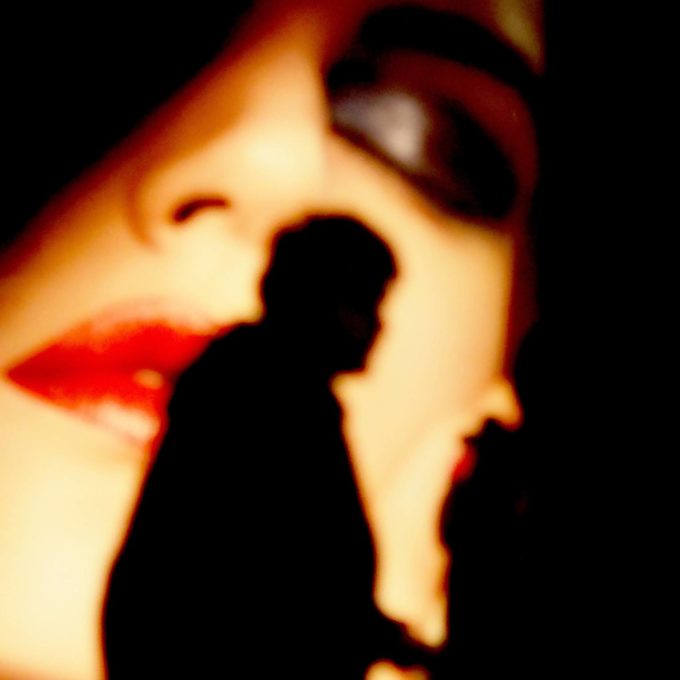 –
Having a nip of jonge jenever…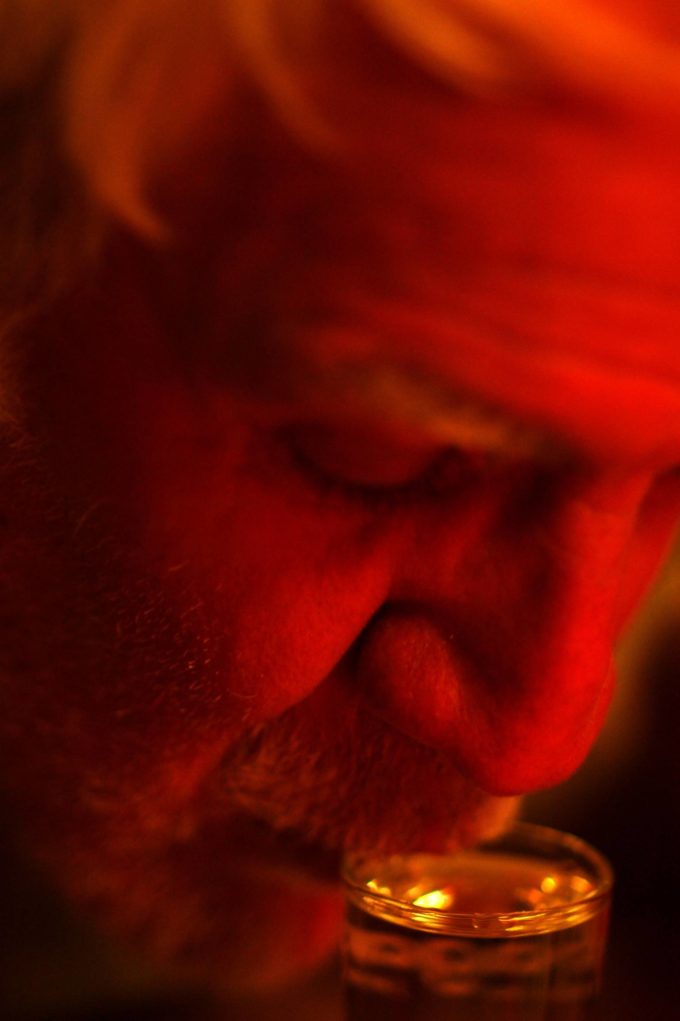 –
A mylar sheet put on a windshield against frost. It looked so magical that I went home and fetched my camera. 24mm f/1.4.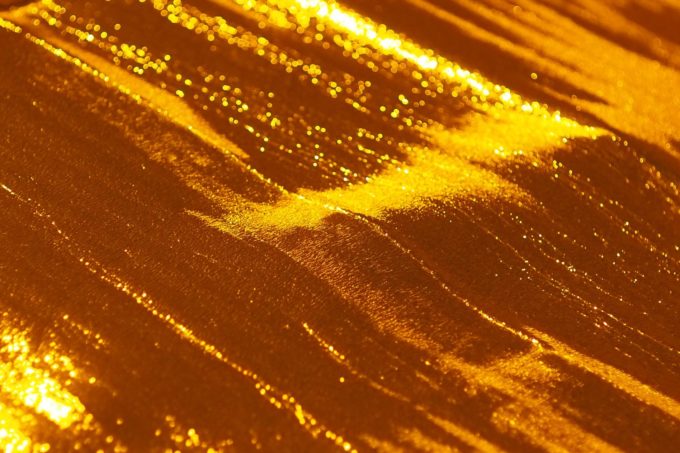 –
The Onze lieve Vrouwe Cathedral, as always real impressive. This shot I took with Christmas, it was the first time out with the new PEN. Again I thought digital wouldn't be able to capture this. The light in this shot is so delicate I could do no postprocessing at all.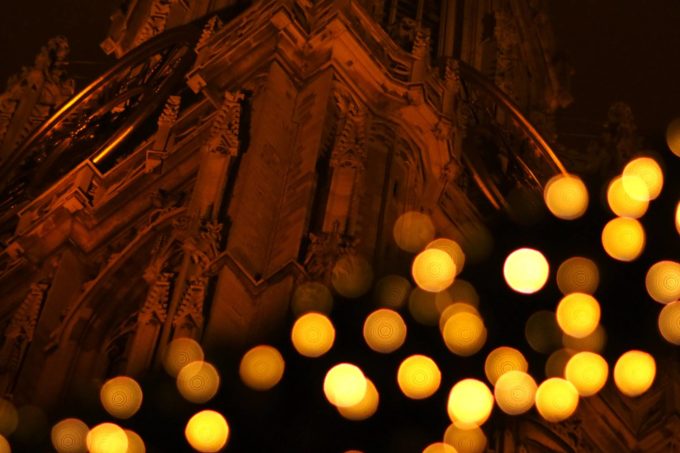 Well, that's it for now, thanks for looking, and hope you enjoyed the images!
Bye,
Dirk.