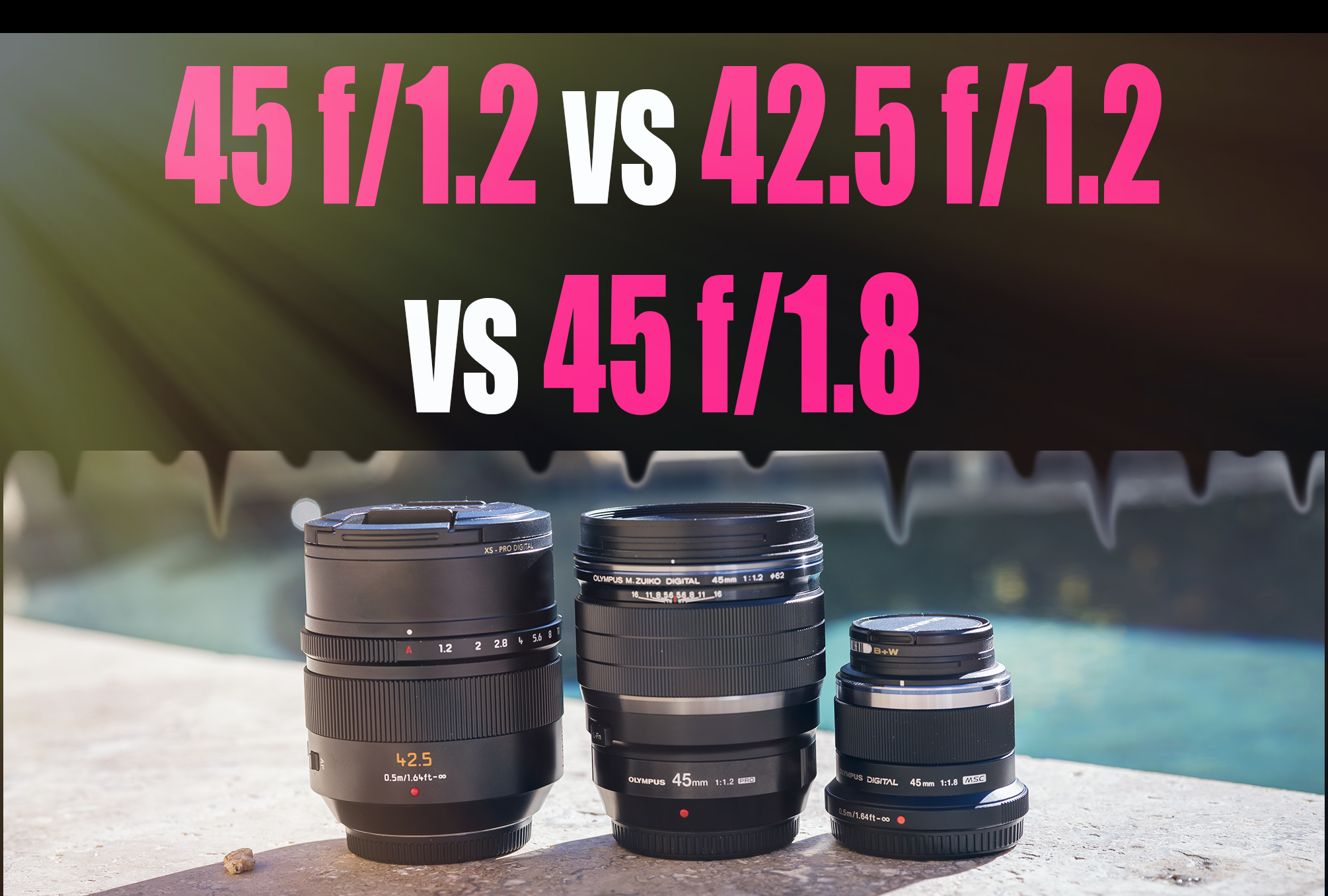 COMPARISON: Olympus 45 f/1.2 vs Nocticron 42.5 f/1.2 vs the old 45 f/1.8!
Happy 2018 everyone, it's here and it's time to get back to work! Today I took a drive out to the park to take a few side by side shots with three 45mm (ish) lenses for the Micro 4/3 system. First, the new 45 f/1.2 from Olympus which is GORGEOUS! Then the Panasonic Nocticron 42.5 f/1.2 that I reviewed long ago HERE and then the oldie but goodie 45 f/1.8 which is a true bargain in the world of Micro 4/3.
A video comparison…
The New Olympus comes in at $1199, the Nocticron at $1399 and the 45 f/1.8 at $269!
Of course there is more to these lenses beside the image quality they put out. There is build, size, feel, usability and then the IQ. I LOVE the Nocticron and at one time had two of them, somehow, here in my home. But with the new Olympus, it only seems natural that it would beat the Old Nocticron as it is much newer and there is just no way Olympus would release a similar lens and have it be worse in quality. With that said, they are close!
First, let me say that the Panasonic is a Panasonic. It is not a Leica. It is made by Panasonic, using glass acquired by Panasonic. It is not a Leica lens. Leica helped with the name, and some of the design but it's not a Leica lens. I see some call it a Leica but it is not a true Leica. If it were, it would be priced more like $10k ; ) With the new 75 Noctilux f/1.2 from Leica coming in at $13,000, well, you get the point.
Even though the Nocticron is not a real Leica, it is one of the better lenses made for Micro 4/3. Before we take a look at the samples, be sure to check out the video above as I show each lens and talk about them, as well as show these same samples. At the end of the day, each lens has minor differences in build, size, cost and performance but make no mistake, any of these will do the job, as you can see below.
The first set of samples, and you MUST click them to see them larger and in higher quality. If you do not, you are not seeing a true comparison.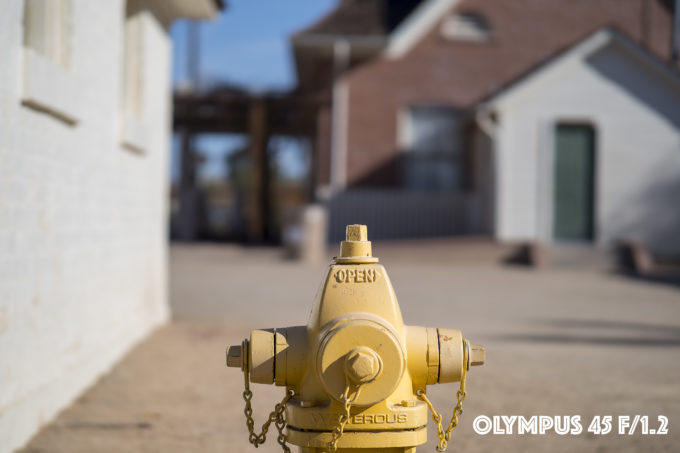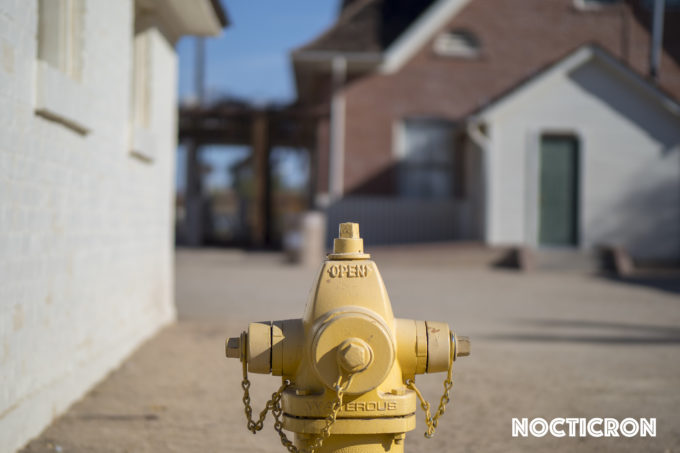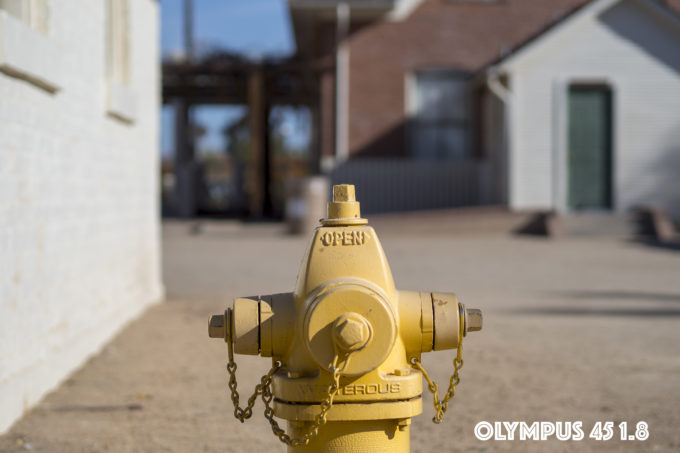 As I suspected, the Nocticron is giving a tiny bit more "snap", as in, subject separation that looks closer to a cut out than anything. The Olympus 45 PRO f/1.2 has a softer transition between what is in focus and what is not, and the Olympus is also sharper wide open. The 45 f/1.8 hangs in there with slightly less DOF. But the winner here, to my eyes is the Olympus 45 f/1.2 PRO but it was close, very close.
A simple piece of wood. All shot wide open with each lens. Click them for larger…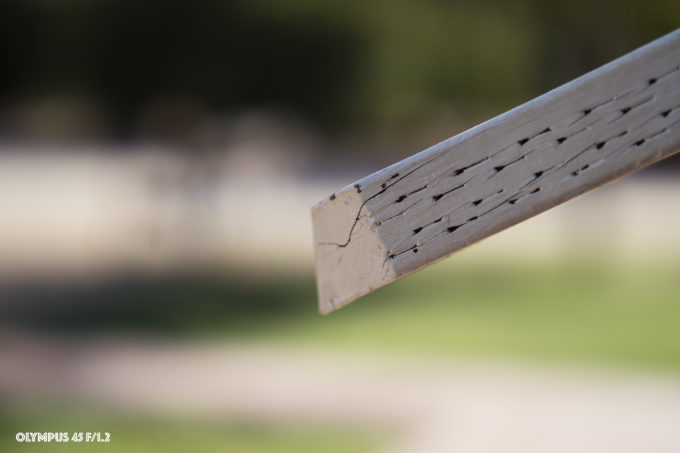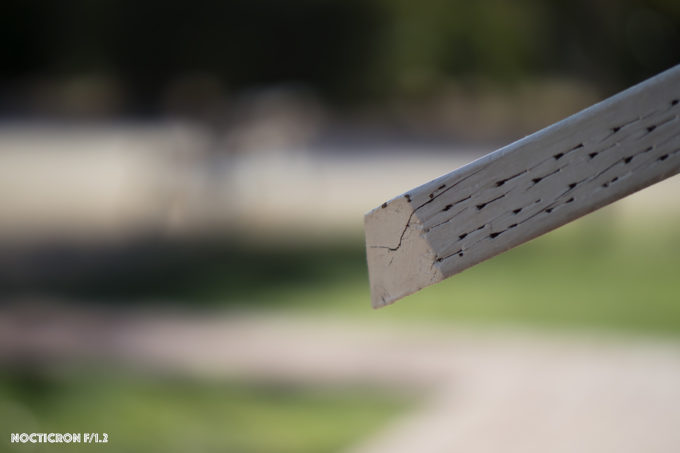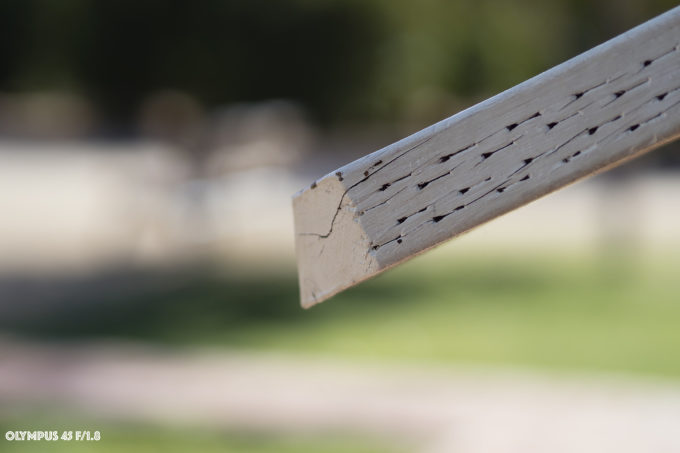 Here in shot above I see the Olympus 45 f/1.2 winning again. The Bokeh is nicer, the contrast is perfect IMO and it's the sharpest of the lot. Here you can see the 45 f/1.7 difference with the Bokeh.
Now sharpness and bokeh differences…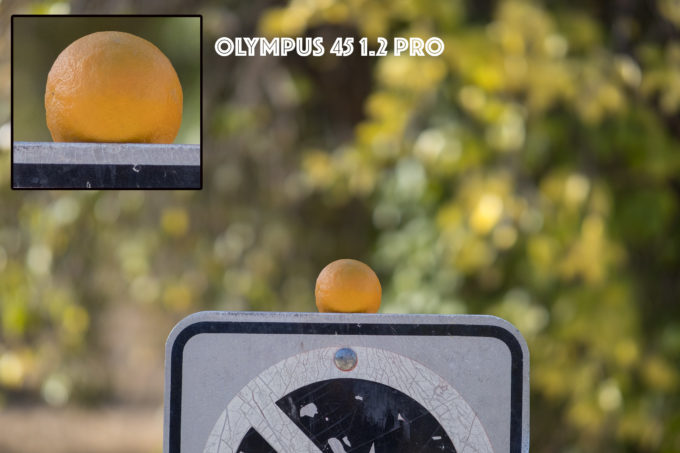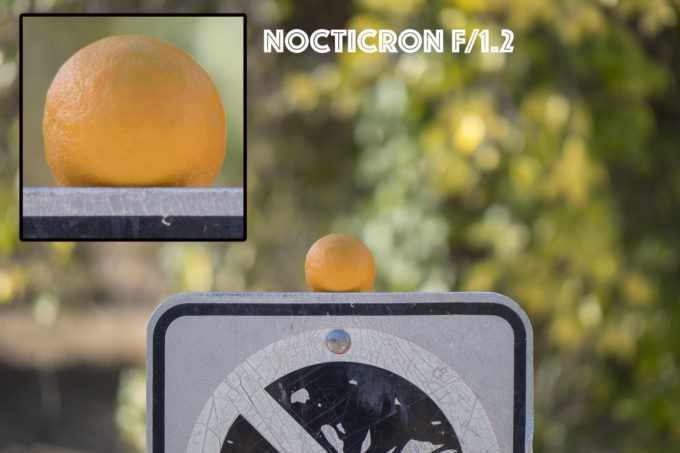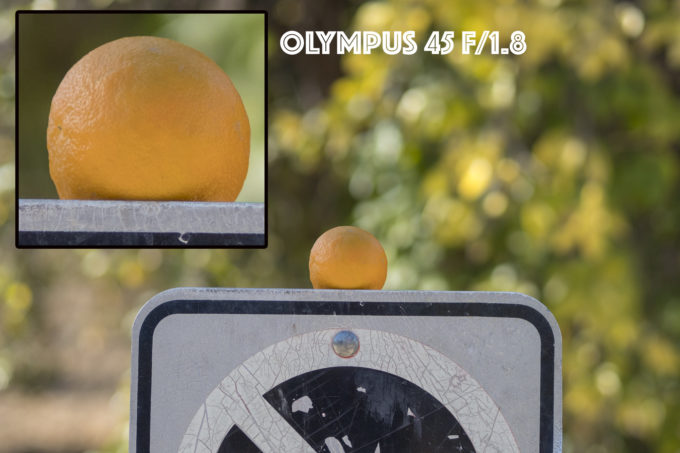 What I see here is that again, the Olympus 45 f/1.2 pro geeks out a win with better color and shaper wide open performance but I may prefer the Bokeh here from the Nocticron. All did well IMO and it shows you the realities of diminishing returns. Yep, the Olympus for me is the winner with its manual focus clutch, it's outstanding all-weather build and the wide open performance which is sharper and again, offers creamier bokeh when needed. It's also $200 less than the Nocticron.
If you own a Nocticron though be happy as it is a phenomenal lens. I would not sell a Nocticron to fund the Olympus but if I were buying one for the 1st time, my choice would be easy today with the Olympus getting my cash. Without question.
You can order the lenses below through my trusted dealers Amazon or B&H Photo:
The 45 f/1.2 Pro
Buy the Olympus 45 1.2 at Amazon HERE
Buy the Olympus 45 f 1.2 at B&H Photo HERE
The 45 1.8
Buy the 45 1.8 at B&H Photo HERE (lowest cost)!
Nocticron
Buy the Nocticron at Amazon HERE