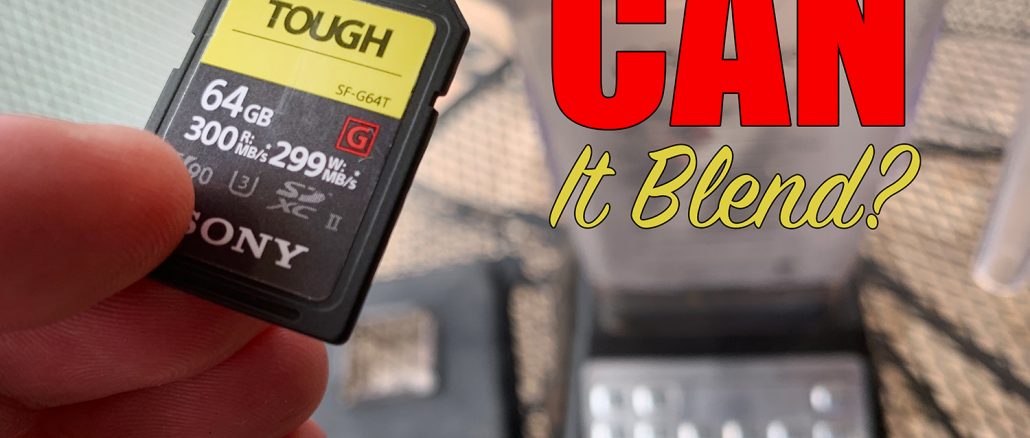 Testing the Sony TOUGH SD Cards. Freeze, wash, dry, swim and BLEND!
By Steve Huff
Hey all! Today I posted a new video to my YouTube channel HERE (subscribe if you are not yet subscribed)!
This time I am testing the new-ish Sony TOUGH SD Cards. I have been using them for months, since they were released and they are the most impressive SD cards I have ever used. They are FAST and TOUGH. See the video below where I freeze one, swim with one, wash and dry one and even BLEND one. My little DJI Osmo Action fried after a 30 second dip in my pool so I pulled out my trusty GoPro 7 to finish filming. Eek! Enjoy!
Watch the Tough Card SD Test!
You can order the Tough SD Cards at B&H Photo HERE
You can order the Tough cards at Amazon HERE