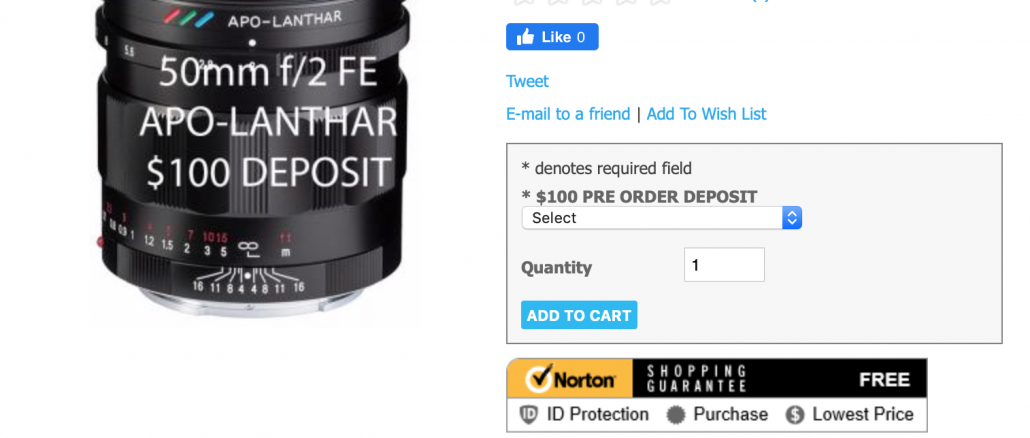 The best performance standard lens ever in Voigtlander history!
Just got word from Stephen Gandy of Cameraquest that the new Voigtlander 50 APO lens (Sony E Mount) is up for pre order now. You can pay in full, or pay a $100 deposit and this lens is said to be the best performing lens in the history of Voigtlander. 
A 50 APO for $1049. While it won't beat the Leica 50 APO how far can it be from it if is being declared as the best performance ever for a Voigtlander lens? You can read more about this exciting new lens HERE, and even pre order it with a $100 deposit.