My Favorite Cameras of 2010, Digital and Film
By Steve Huff
It's been a little slow here the last week or so as I am awaiting for the new cameras to come out and be delivered to me for review. Reviews for the Panasonic GH2, Pentax K5 and possibly the Ricoh GXR are on the way soon but today I decided to post my first ever "Best of" camera buyers guide for 2010. These are MY favorite cameras that came out in 2010. Later in the week I will write about my favorite accessories and software from last year.
Today I bring you MY PERSONAL best of the best in regards to my overall favorite camera, overall best bang for the buck and even my favorite film camera of 2010. I always get e-mails asking "What Camera Should I Buy" and while I can not tell you what is best for YOU and your situation, I can tell you what I really liked and enjoyed during the last year of the digital camera releases.
Also, you can be assured that every item listed here was used extensively by me and gets my highest recommendation. Also, these are MY opinions. You may agree or disagree but these are MY picks! With that said, let's get on to the list!
MY FAVORITE OVERALL DIGITAL CAMERA OF 2010 – NO PRICE LIMIT CATEGORY!
The Leica M9 – $6995.00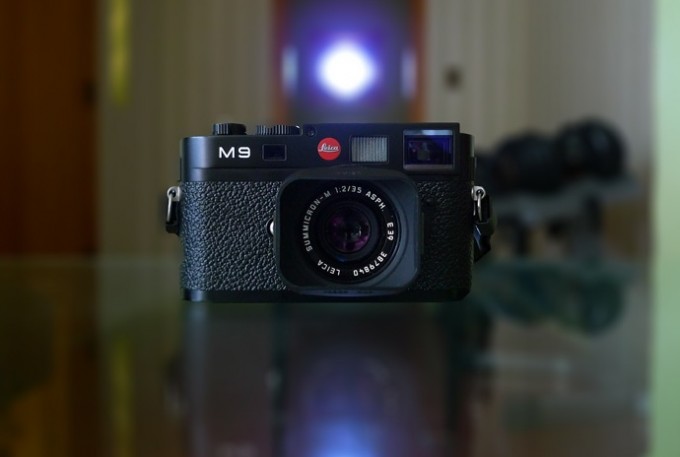 The Leica M9. My pick for the overall BEST digital camera of 2010. True, this was released on 09/09/09 but it was not readily available until 2010 so most shooters were not able to even see one until this time. I wrote a huge review of the M9 that you can see HERE so I will not re-hash all of the amazing things I love about  this camera. Basically, as much as I like the Leica M8, the M9 took it to another level and gave us a true digital M with a full frame 18MP sensor that provided amazing quality when paired up with some decent Leica or Zeiss lenses.
You can also see my list of my favorite Leica lenses for the M9 HERE because not all lenses will provide you with the magic quality that this camera is capable of. No AA filter, no need for IR/UV filters, and superb color and detail, the M9 may not be as versatile as a NIkon D3x but it is much smaller, much quieter and feels like a real old fashioned camera in your hand. Manual focus, manual control. The M9 is a true photographic tool and with lenses like the 50 Summilux ASPH and Noctilux ASPH, there is no digital camera that can give you the unique quality that this one can. A Leica image can and does stand out when shot with the any film M or the M9. If you want the ULTIMATE digital camera and want to learn photography, the M9 is a super tool. BUT, it's not for those with light wallets! The M9 comes in at $6,995 for the body only. You always pay a premium for the Leica red dot but the camera is a work of art. Not perfect, but this could be my last digital ever as it leaves me wanting for nothing more.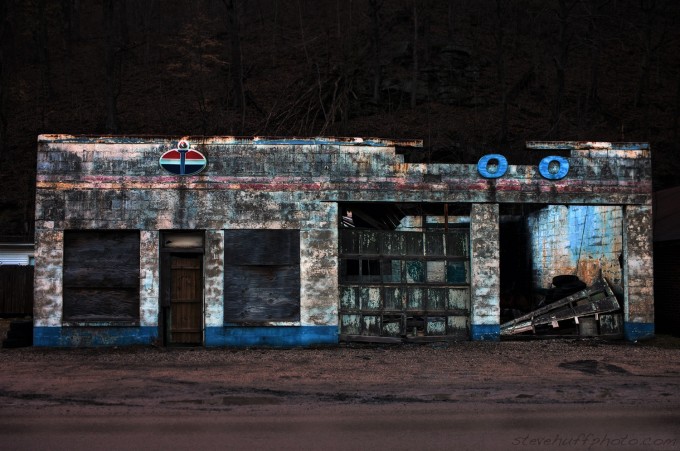 ABOVE: The M9 with the cheaper 35 Summarit in an old Kentucky town 2010.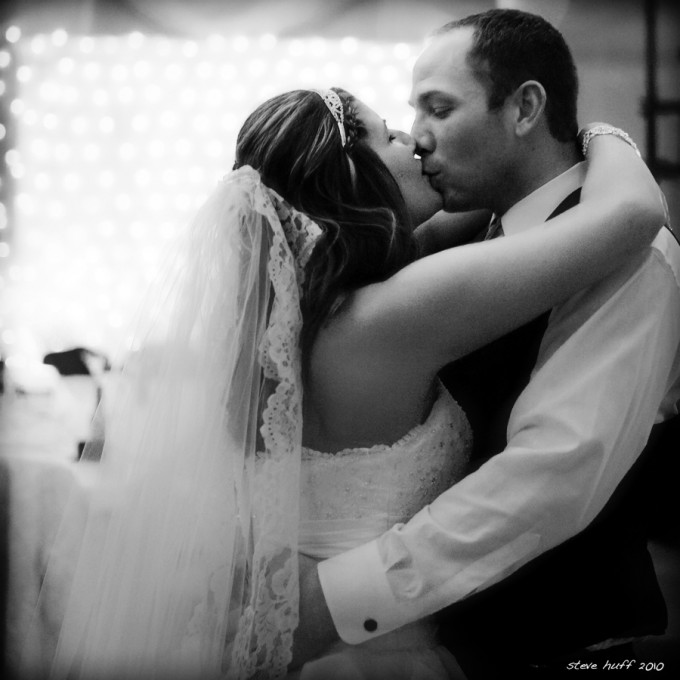 ABOVE: Even at ISO 2500 the M9 can give you usable results.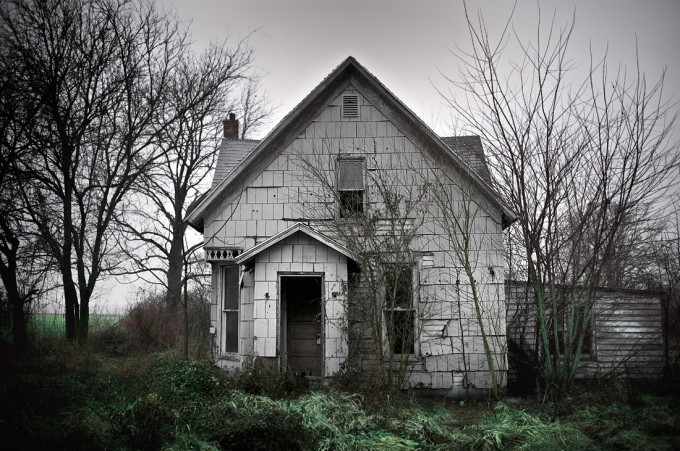 ABOVE: Landscape is a dream with the M9. Id take an M9 over ANY other 35mm digital for this ANY DAY.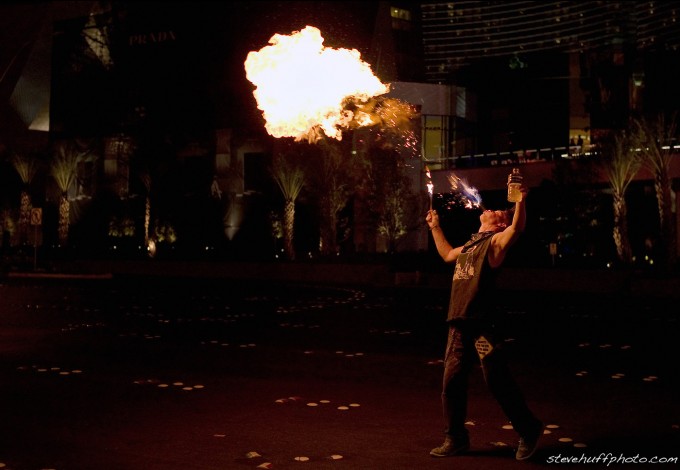 ABOVE: The M9 and 35 Summilux ASPH. A killer street combo.
So where should you buy an M9? I have a list of dealers that you can trust as I have bought from them all and have been buying cameras for over 15 years. Stick with any of the dealers below and you will never have to worry about being scammed or ripped off.
You can buy the Leica M9 from B&H Photo (IN STOCK) HERE, Dale Photo HERE, Amazon HERE

or Ken Hansen via EMAIL
---
MY FAVORITE OVERALL BANG FOR THE BUCK DSLR OF 2010 – BANG FOR THE BUCK CATEGORY
The Sony A33 and A55 – $749 – $849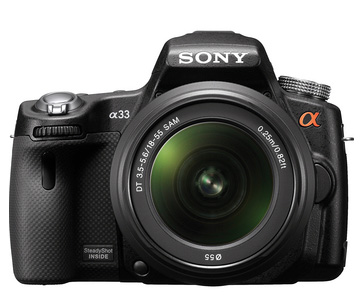 I am not saying that the Sony A33 is the best DSLR sold in 2010 but I am saying that out of the DSLR's released in 2010 that I SHOT WITH the A33 proved to be a really good camera for the money. For $749 you get a slightly plasticky feeling DSLR but it's performance is on par with cameras costing upwards of $1400. It's translucent mirror technology provides blazing fast AF speed for photos or video. Speaking of video, this camera puts out amazing full HD video. I wrote a full review of this camera HERE with tons of test shots and a video sample. The A33 is a camera that will give you great color, superb low light capabilities and the ability to use some fine Zeiss glass as well. If I were in the market for a DSLR under $1000 the Sony A33 or A55 would be my pick.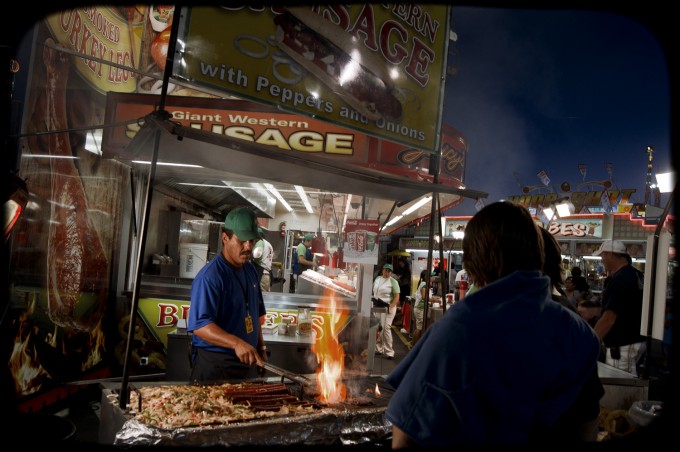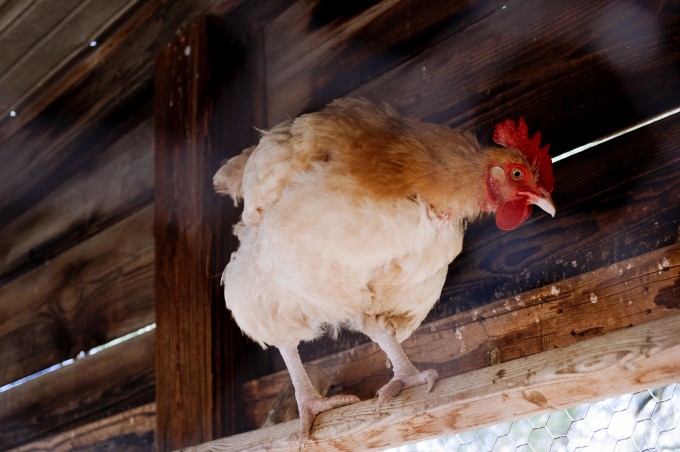 I WOULD BUY THE Sony A33 HERE from B&H Photo. For $100 more you get the Sony A55 which adds GPS and more MegaPixels.
---
MY FAVORITE SEMI-COMPACT DIGITAL CAMERA OF 2010 – TIE
The Sony NEX-5 and Olympus E-P2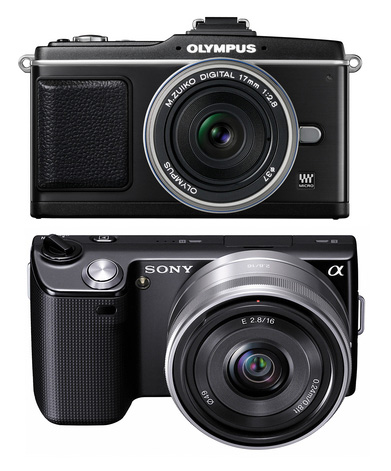 1st: THE OLYMPUS E-P2
There are SO MANY cameras in this category and most of them are really really good but at the end of the day TWO stood out for their versatility, quality and size. The Olympus E-P2 and Sony NEX-5.
I had a tough time deciding between these two cameras. On one hand you have the Olympus E-P2 (see my full review HERE) with its vintage styling and rangefinder-ish feel. The E-P2 is a fantastic camera though it is limited by it's higher ISO capabilities due to it's small micro 4/3 sensor. BUT, if you want a solid feeling small slim camera with great controls and great video capability then the E-P2 deserves a look. I love it for its styling, feel, control and price. You can pick up an E-P2 with 17mm lens these days for UNDER $700. That is a great price for a camera like this as I have achieved beautiful results with my E-P2. Attach the Olympus 17mm or the Panasonic 20 1.7 to this camera and you have a thin, small and kick ass combo for just about any situation. You can also mount many different lenses to your E-P2. For example, have a Leica lens? Just buy an adapter and mount it to your E-p2 and you have a sweet little manual focus setup with astounding qualities. The Sensor size is smaller than most other cameras but the quality is there if you have good light.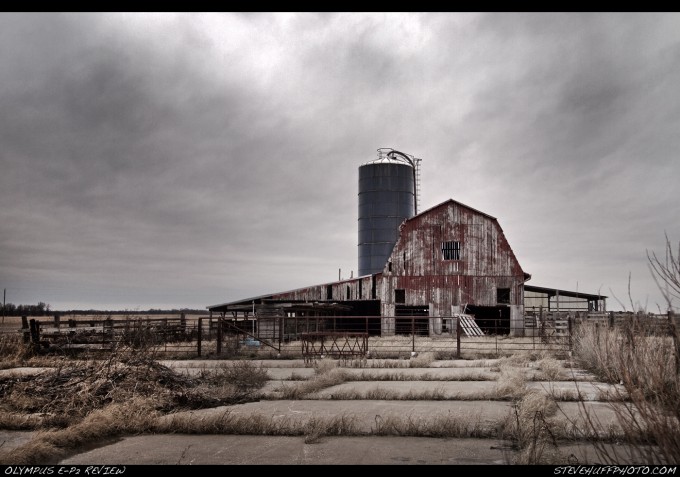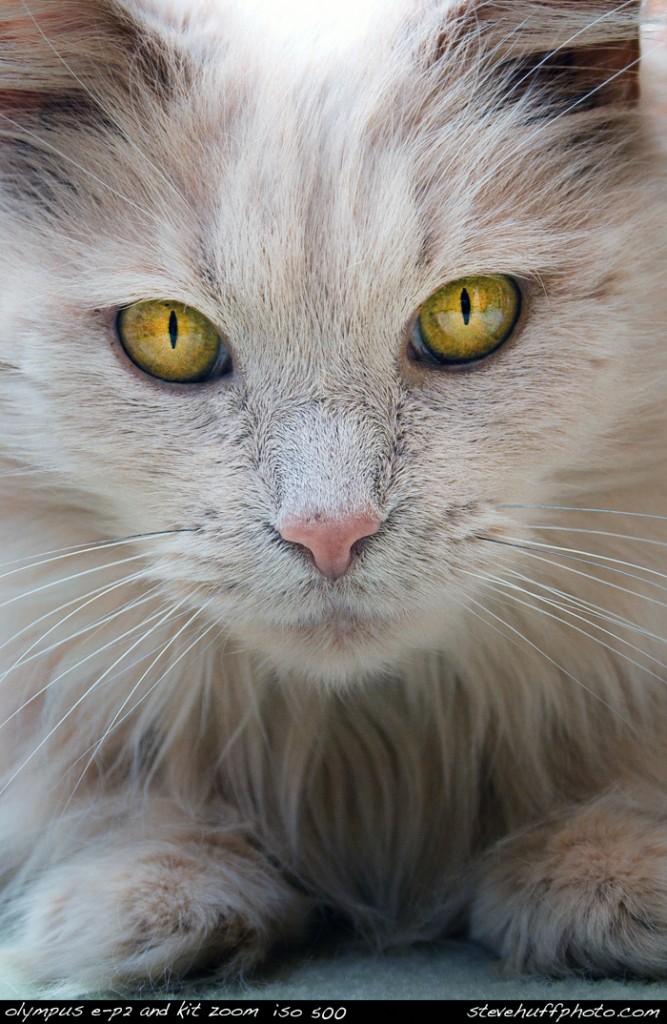 2nd: THE SONY NEX-5
If you read this site you know I love my Leicas and also lately have been showing the love to the Sony NEX-5. What is it about this TINY camera with it's not so good kit lenses that has me falling head over heels for it? I will tell you right now! It's SIZE, QUALITY and VERSATILITY is off the charts.  Like the E-P2 and Micro 4/3 mount cameras the NEX-5 can mount almost any lens with the right adapter. I have shot it with Leica glass with wonderful results. What I love about the NEX-5 is its swivel LCD, it's tiny size, its metal construction and great feel. I love that you can mount almost any lens to it and that the high ISO quality is so good. It also has blazing fast AF and great color. The kit lenses are not the best in the world but they can give you decent results at times. They are not AWFUL but they are not sharp from corner to corner.
The NEX-5 has one flaw though and that is it's menu system that I discussed in my full review HERE. There really is a lack of manual control and feel but that is just the nature of the camera and how it is designed. I can say though that once you get used to it then it is not a big deal and it becomes second nature. Also, the latest firmware update for the NEX-5 added the ability to customize the rear buttons to your liking. Overall the Sony NEX-5 has massive bang for the buck qualities. HD video, High Resolution APS-C sensor, Sweep Panorama, Low light modes and a take anywhere size. Bravo to Sony for the NEX system!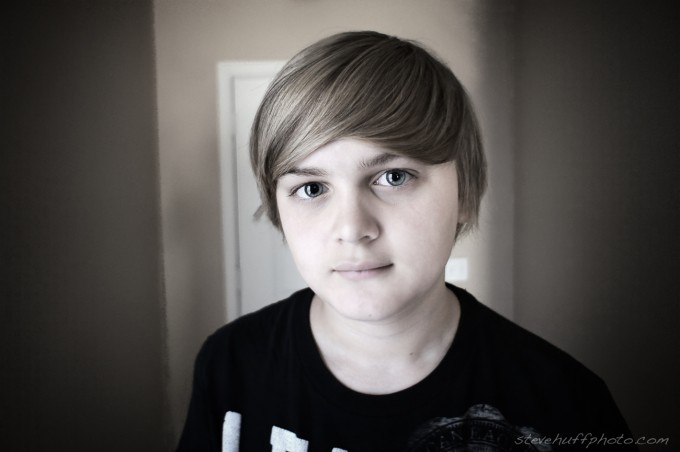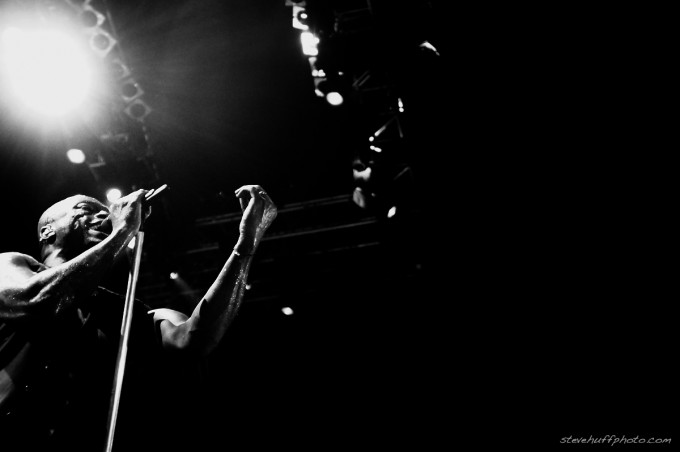 You can buy the Olympus E-P2 at B&H Photo HERE or Amazon HERE
(amazon has a killer UNDER $640 price WITH LENS!)
The NEX-5 is available with the 16mmm lens HERE or the 18-55 HERE
---
MY FAVORITE COMPACT CAMERA OF 2010
The Leica D-Lux 5 and/or Panasonic LX-5
For me, these are the two hottest compact cameras on the market right now. They are basically the SAME camera, both are made by Panasonic but the Leica model has different styling, different firmware and comes with better software and a better warranty. BUT, the Panasonic can be had for under $420 at B&H Photo where the D-Lux 5 is $799, so almost double the price. Whichever you choose, the Leica or the Panasonic, these cameras will give you some of the best image quality in a small sensor compact. These cant really compete with a big DSLR in high ISO or low light shooting but these "take anywhere" cameras will always be with you and will always be ready to give you superb images. These cameras offer loads of features like HD video, multiple aspect ratios, a Leica branded f/2 lens, super fast AF and a gorgeous feeling body. I loved the older D-Lux 4 and the new D-Lux 5 improves upon the 4 in a few ways. You can read my full review of the Leica D-Lux 5 HERE. It's the most read D-Lux 5 review on the internet!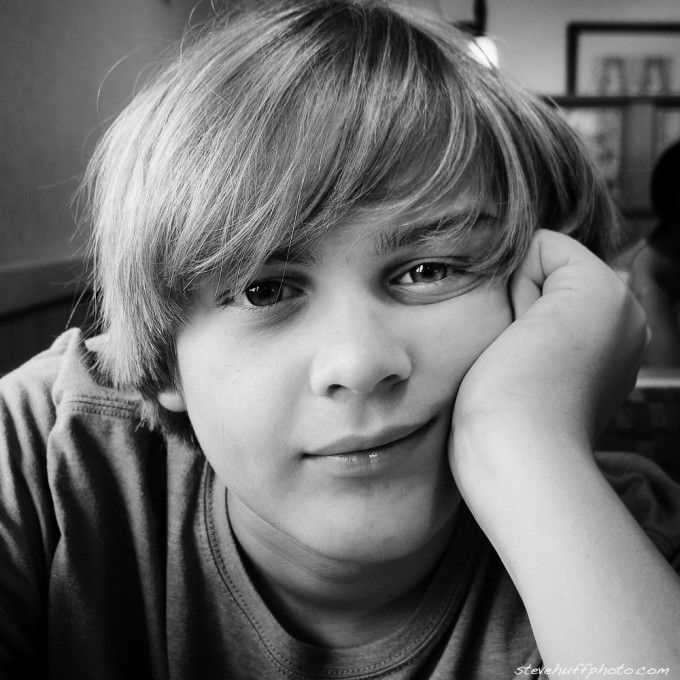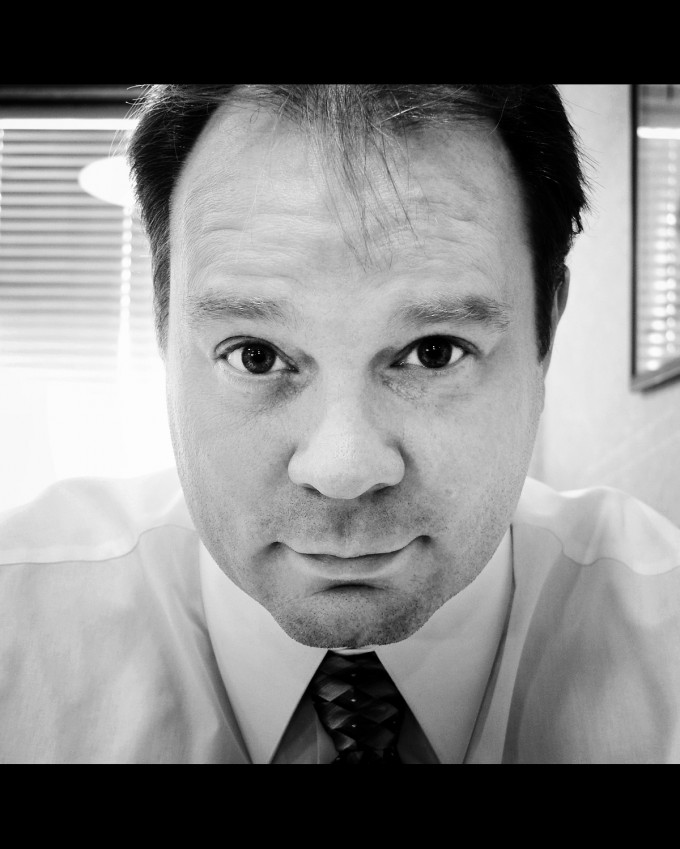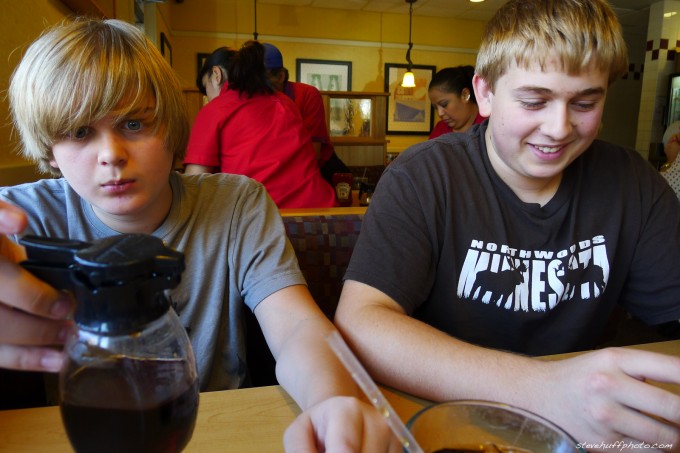 You can buy the Leica D-Lux 5 at B&H Photo HERE
You can buy the Panasonic LX-5 at B&H Photo in BLACK or WHITE
---
MY FAVORITE NEW FILM CAMERA RELEASED IN 2010
The Fuji GF 670 Medium Format Rangefinder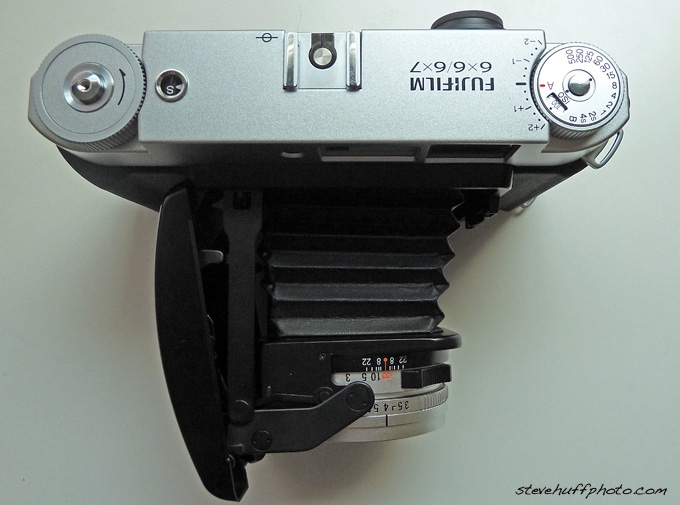 Yes, even in 2010 a new FILM camera was released, and it was a good one. I love the Fuji GF670 for a few reasons. One is due to the fact that it is a medium format rangefinder. Think of it as a Leica M on steroids (though not nearly as well made). The GF670 is a fold out camera and when you fold in the lens it is fairly compact. You can read my full review of the camera HERE if you want the details but if you want to get into film, this is a great camera to choose if you want a rangefinder that shoots those big, fat juicy medium format negs. This camera is not cheap coming in at $1600 or so new. Many will argue that you can buy older versions for less, and you can…BUT if you want a new one with warranty it doesn't get much better than this. Shooting film can be a hugely rewarding experience and the negatives this camera pumps out are pretty amazing. Big, fat, and full of color and life.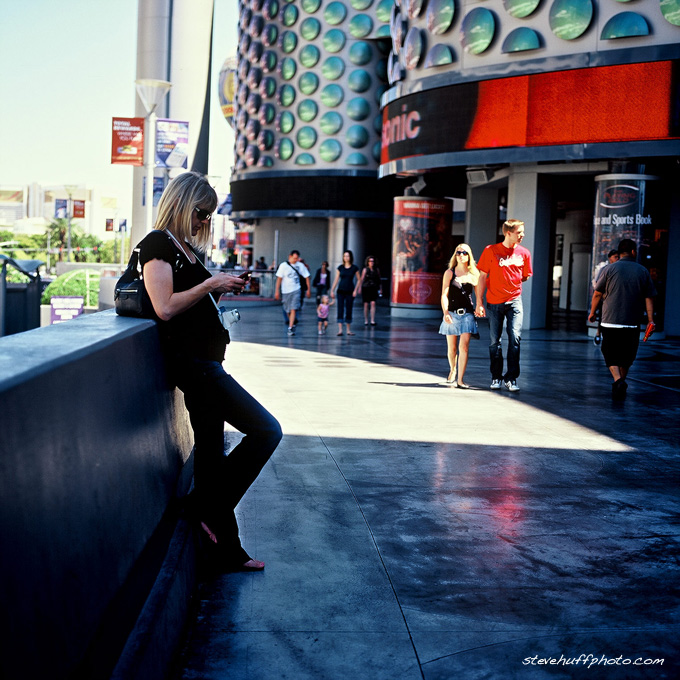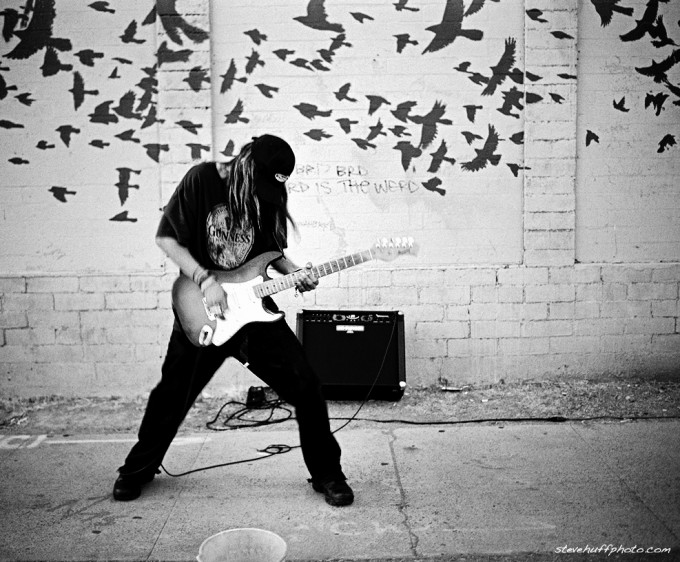 You can buy the Fuji GF 670 at B&H Photo HERE who usually has them IN STOCK!
---
CAMERAS THAT I HAVE NOT YET REVIEWED THAT LOOK PROMISING
The Pentax K5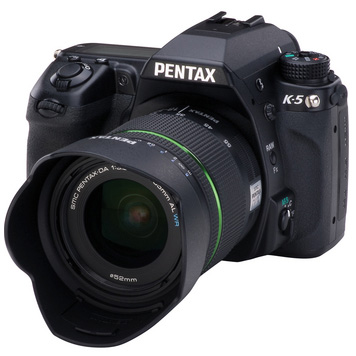 The Pentax K7 was an awesome little DSLR with a pro build, weather sealing, awesome image quality, HD video and the size was very small. The new K5 promises much more with more resolution, much better high ISO performance and a slew of other improvements. Look for my review soon!!  I loved the K7 but it had sub par high ISO when compared to the new cameras of today. The K5 should kick some serious behind so hopefully I will not be disappointed!
The Ricoh GXR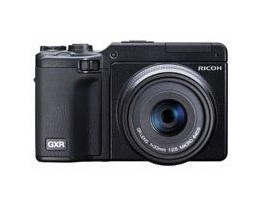 This camera has been calling my name for months and months. A buddy of mine told me about it months ago and he has been sending me some incredible images for a while now. I originally dismissed this camera thinking it was a gimmick but then I realized that those who own one LOVE IT. I even know of a couple guys that sold their Leica M9 and made the GXR their main camera, so it has to be pretty good.  Ricoh are releasing new lens modules and the latest 28 2.5 looks REALLY sweet so I have one on the way here real soon and I will be giving it a thorough review. Check back every day!
---
I NEED YOUR HELP! YOU CAN HELP SUPPORT THIS SITE TO KEEP IT GOING AND GROWING!
Remember, anytime you follow my links here and buy from B&H or AMAZON,
this helps to keep my site going. If it was not for these links, there would be no way to fund this site, so I thank you in advance if you visit these links. I thank you more if you make a purchase! I have nifty search bars at the upper right of each page so you easily search for something at either store! I currently spend 10-14 hours a day working on this site and the only way that I can pay for it is with your help, so thank you! Currently my traffic has been increasing but my funds to pay for the site has been decreasing, so any help would be GREATLY appreciated!
Even if  you buy baby food, napkins or toothpicks at amazon it helps this site, and you do not pay anything extra by using the links here. Again, you pay nothing extra by using my links, it is just a way to help support this site, so again, I thank you in advance 

If you enjoyed this article/review, feel free to leave a comment at the bottom of this page and also be sure to join me on twitter or facebook! Also, you can subscribe to my feed at my subscribe page HERE and read these posts in your browser or news reader! Also, the new forums are NOW OPEN on this site so get involved if you like! Thanks so much for visiting my site!
[ad#Adsense Blog Sq Embed Image]