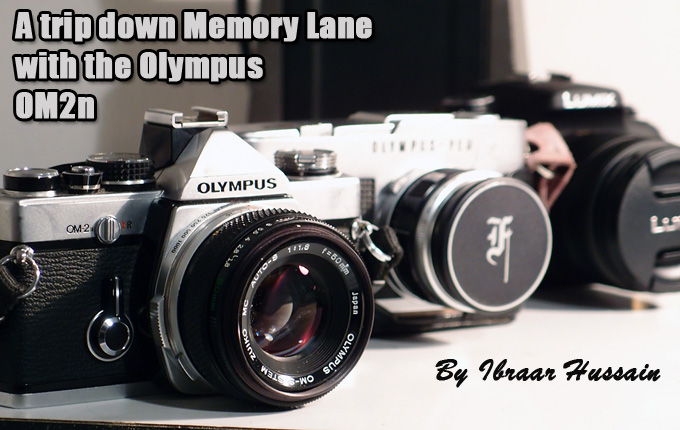 To celebrate the release of the new Olympus OM-D I thought I'd take everyone for a trip down memory lane with a selection of snaps from my precious Olympus OM2n with the Zuiko MC 50mm f1.8 lens For those who haven't had the pleasure of handling the OM2n, it's a gem of a camera.
The OM philosophy was (and now is again) (in my own words) to create a high quality, beautifully engineered, precision photographic instrument with sharp quality optics in a compact size. The OM2n is certainly that.
The OM2n runs on a small watch type battery which lasts for years – this powers the (fairly accurate) meter and enables Aperture Priority operation, It's widely available and isn't one of the more sought out versions of the single digit OM series,That honour lies with the OM3Ti which is a fully mechanical camera and as rare as hens teeth!
The most advanced version is the OM4 and OM4Ti, these feature a revolutionary multi spot metering system which was and is highly regarded.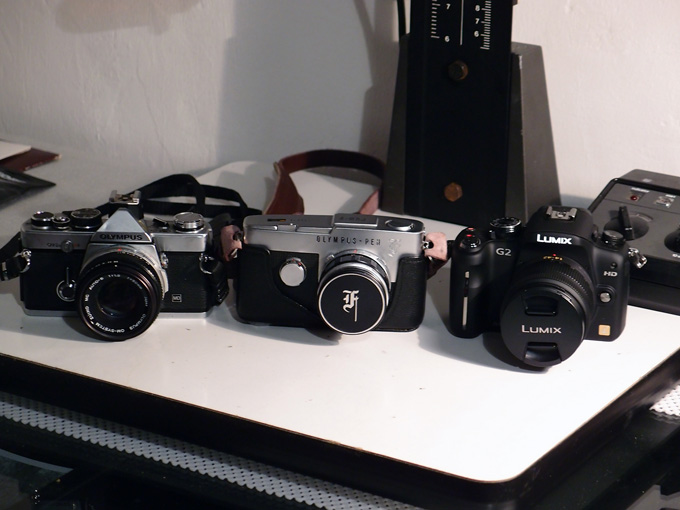 What I love about this camera is the fact that it looks superb and feels superb, strolling around the streets of London with it in my hand and around my neck, winding the film crank, and hearing the satisfying trip of the shutter, it attracts a lot of attention, it oozes class and sophistication, something Leicaman thinks is exclusive to him, but us Olympians know better!
The optics are also readily available, check out http://www.ffordes.co.uk who are brilliant when it comes to used camera equipment at bargain prices. I just love the Zuiko lenses, they're small, compact, beautifully made and are a joy to use and focus smoothly, and most importantly produce crisp, contrasty pin sharp results (if you have decent eye sight as they're all manual focus).
Well, if you're used to Auto focussed fast DSLR's with tunnel like viewfinders, or Micro 4/3rds compacts, or even Range Finders with quirky focussing – you'll be surprised and pleased with using and playing with the OM series, with the HUGE bright View Finder (the only 35mm sized camera I've ever seen or used with a larger brighter Finder than this huge one on the OM is the peerless VF on the Contax Aria) the SLR design, and i'm going to get a LOT of flak for this, is better than a Range Finder design for making photographs and visualising – as you see what the lens see's! (my personal opinions, so feel free to disagree).
For those purchasing the OM-D who have never used a classic OM – they're affordable and worth investing in! You'll be pleasantly surprised at the beauty and bright view finder, and for those complaining that Micro 4/3 cannot get you the shallow depth of field an APS-C or full Frame gives you, well, the 35mm Film is larger than either, so you'll get as much shallow depth as you like!
Anyway, is the OM series worth getting in this day and age? Yes it is, as for the price of a cheap digital compact you can possess a beautifully made SLR with tack sharp lenses, which will serve you for many decades to come.
Anubis, the British Museum, OM2n 50mm @f1.8. Fuji Neopan 400.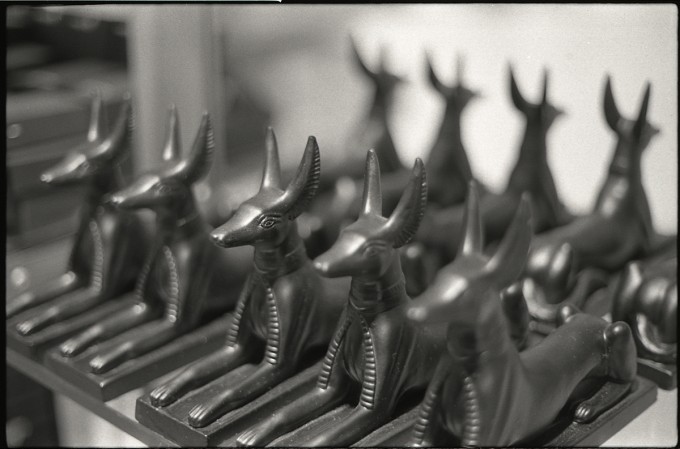 –
Kid at the Beach, OM2n 50mm f1.8  Agfa Precisa 100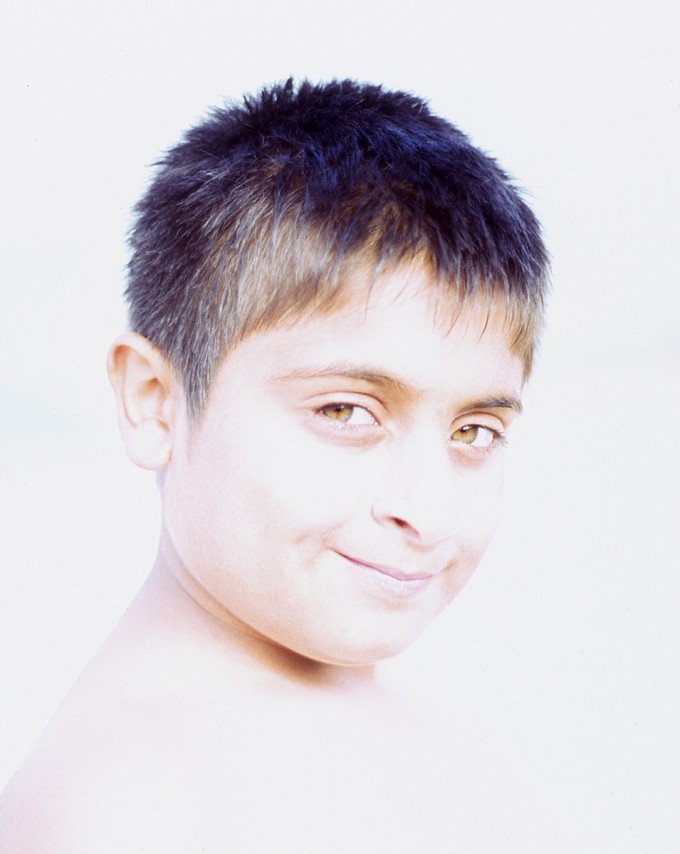 –
Coffee Break. Fuji Neopan 400 50mm Zuiko f1.8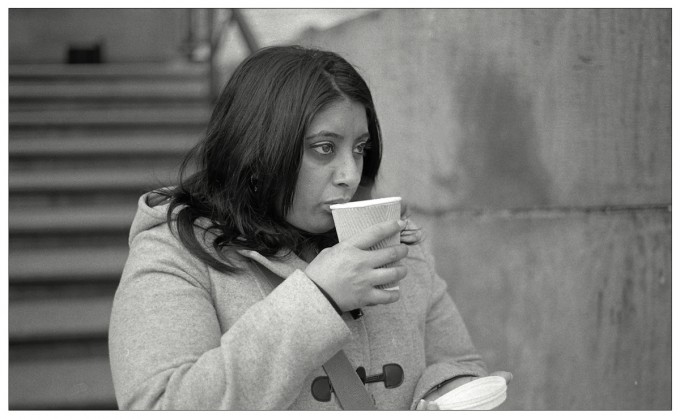 –
Kids At the Beach, 50mm f1.8 Agfa Precisa 100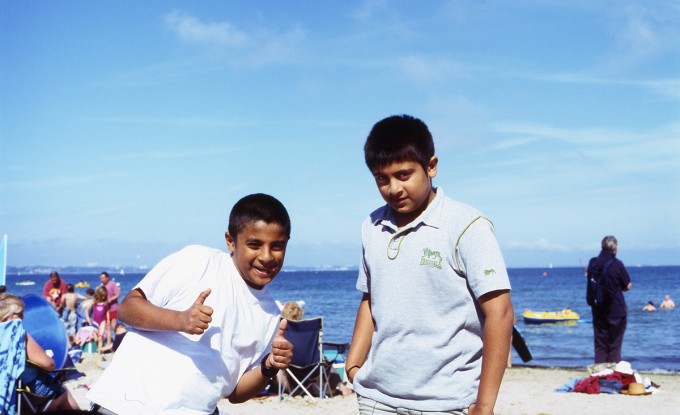 –
My Nephew Zuiko 50mm f1.8, Fuji Neopan 400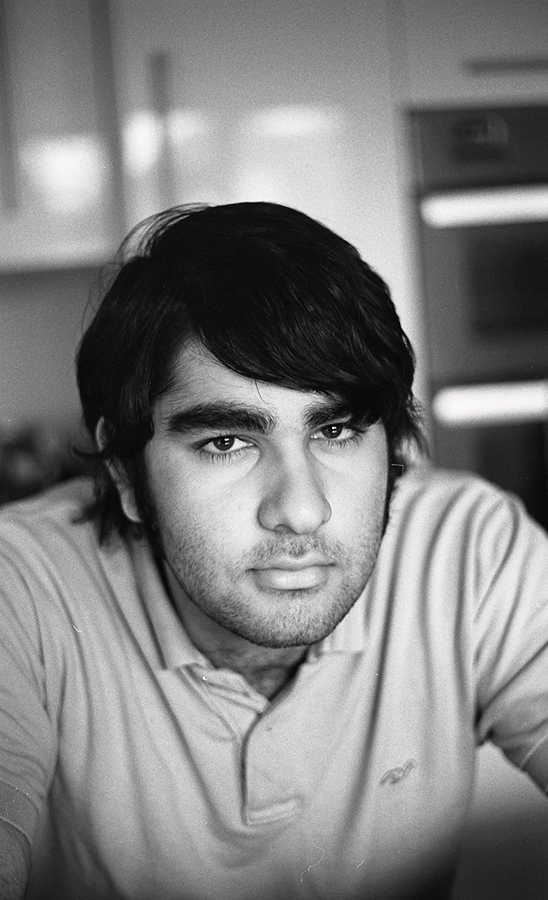 –
Street vendor and Donkey in a Sarai Alamgir slum, Punjab, 2009. (this is either the 28mm or 50mm) Agfa Precisa 100 followed by a village girl 50mm Zuiko f1.8 Agfa Precisa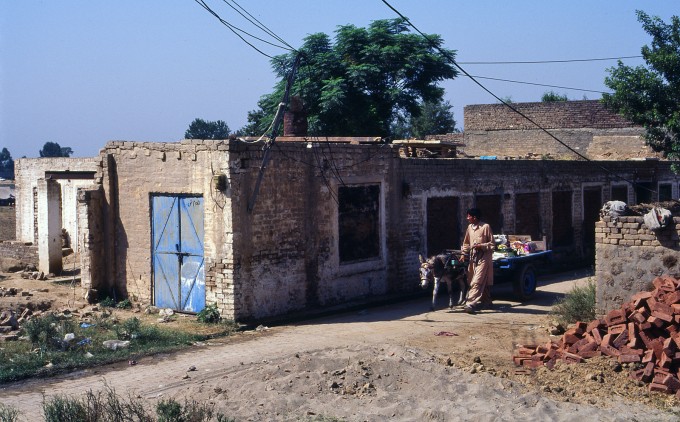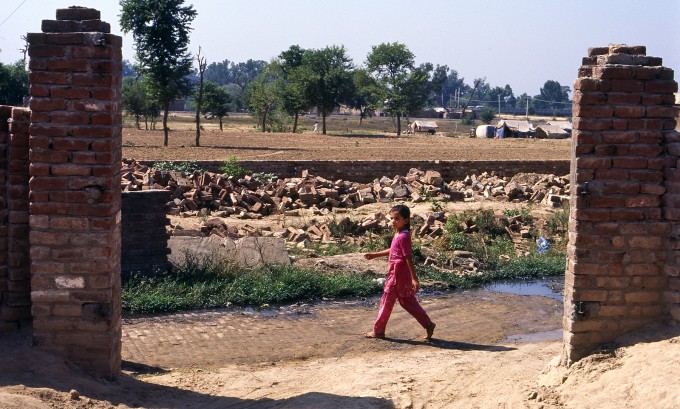 –
Three is Company. Sheep under the full moon at dusk, Brecon Beacons. Kodak tri X 400, hand held. 50mm Zuiko f1.8 (cropped)