Saving an Olympus OM-D E-M5 file part 2: BLOWN highlight recovery.
About a week or two ago I published a post showing how robust a file from the Olympus E-M5 can be if you underexpose it. It was easily brought back with the hidden shadow detail coming right back and though it did have a little bit of noise, it was pretty cool how easy it was to bring back a file that would usually be thought of as un-salvagable with the earlier micro 4/3 bodies. Many e-mail and said "no way you can do that with an overexposed file"! I assumed  they were right as it is much harder to bring back details that have been blown out by extreme overexposure. I can't even bring back detail in my M9 files when I blow them out, so I figured there would be no way to do so with an Olympus Micro 4/3 E-M5 file.
I found a shot that was extremely over exposed and all I did was open the raw file and pull back the exposure slider all the way to the left. The results are below…not bad! Not perfect, but not bad!
click the images for larger versions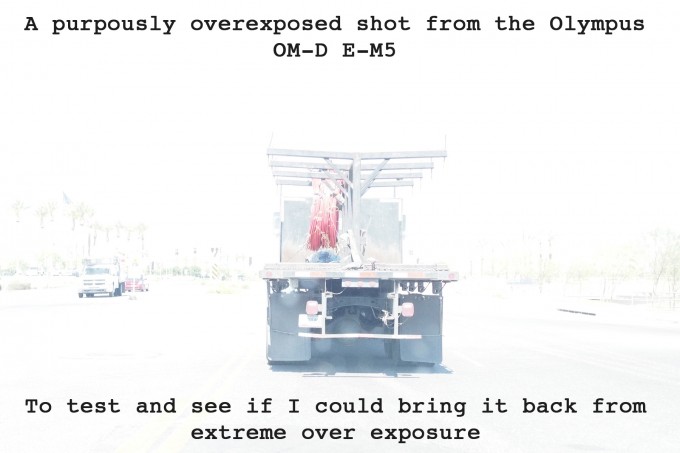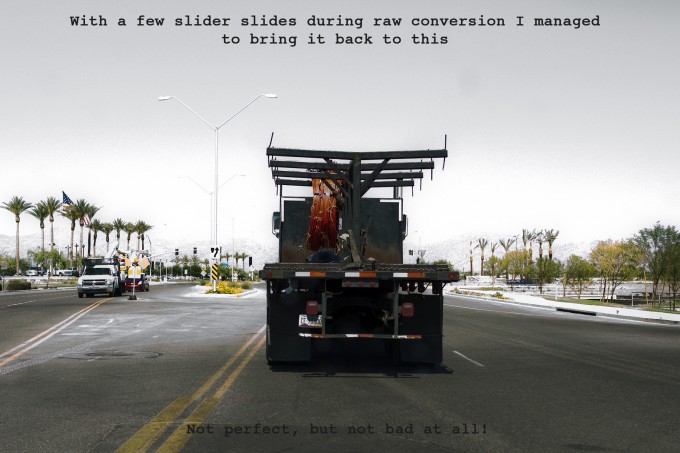 …and one more version below that a reader converted form my RAW file by using a beta version of a new RAW converter called Photo Ninja. Seems to have worked quite well as now you can see details in the mountains as well. That smudge in the upper right-ish side is a smudge on my car windshield. But looking at the before and after is pretty remarkable.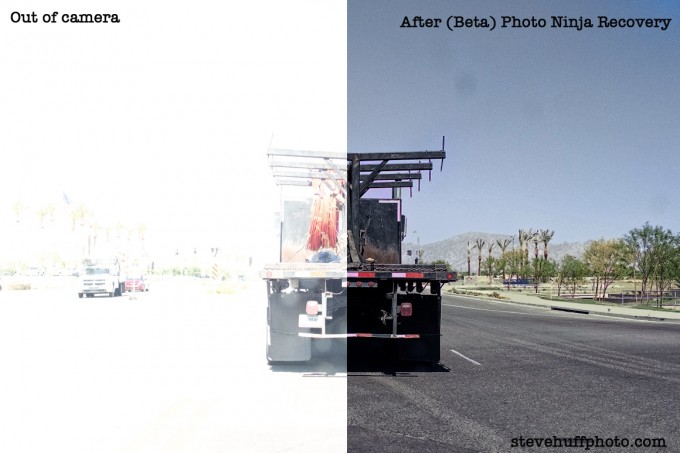 Them ore I use the little OM-D the more I am impressed with it. I have found nothing negative to say about the camera and there is a reason there is now a 1-3 month wait for it at dealers. I also found that the 25 1.4 Panasonic lens is AMAZING on the OM-D. Better than it was on the E-P3. There is no more "rattlesnake" sound and the focus is super quick and the lens is crazy sharp, even wide open. It is now THE lens that is plastered to my OM-D. I prefer it to the Voigtlander 25 0.95 and it's less than half t he cost. I plan on doing an update on this lens once I get some decent shots to show with it on the OM-D.
A in cam B&W with the OM-D and 25 1.4 – my dog hates to model these days so he always turns his head away when he sees a camera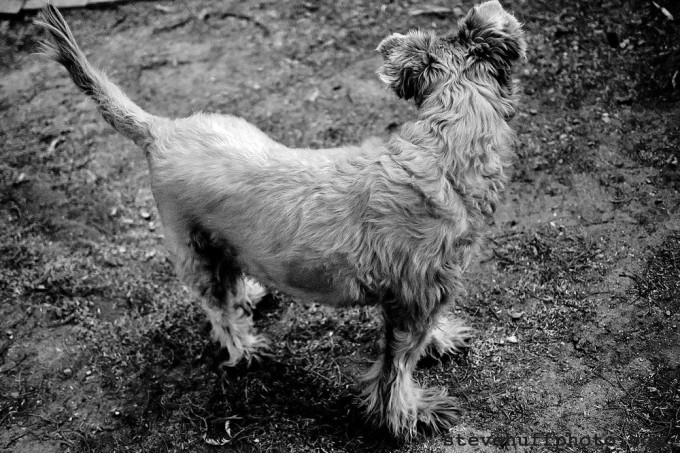 Anyway, happy Thursday to all! Just wanted to post this for those who are still thinking about the OM-D E-M5.
Steve