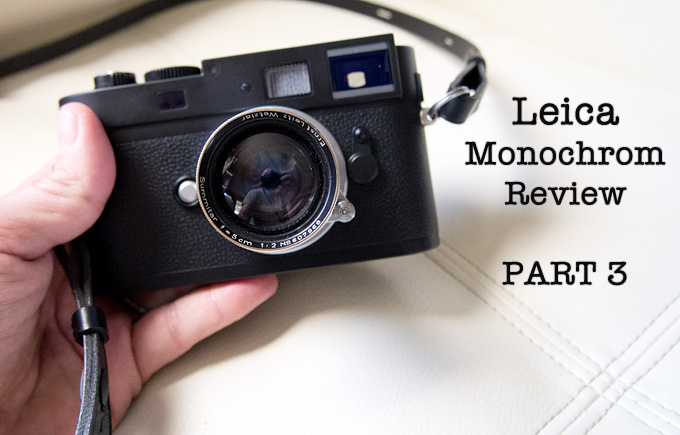 The Leica Monochrom – My final words and samples and comparisons…for now.
So here I am, a few weeks in with my Leica Monochrom and still loving the damn thing. I was hoping I would see it as a camera that is a gimmik..a joke..a camera that is no different from any other Leica M digital but that has not been the case. Yea, I love Leica. Always have. I have also criticized them when it was warranted and when they released sub-par products that was beaten by the competition at a much cheaper price.
[ad#Adsense Blog Sq Embed Image]
The Monochrom is a tricky beast. The price leaves it well out of reach for most yet there are so many photographers who lust for one. Others have the opinion that it is crap..an overpriced camera without features or…COLOR! But I see it as a unique one of a kind tool that does indeed beat the Leica M9 for tonality and high ISO capability.
"Little Man" – Leica Monochrom – 50 F/2 Summitar  – cropped  – Click it for larger version. BTW, this has not had any Photoshop work.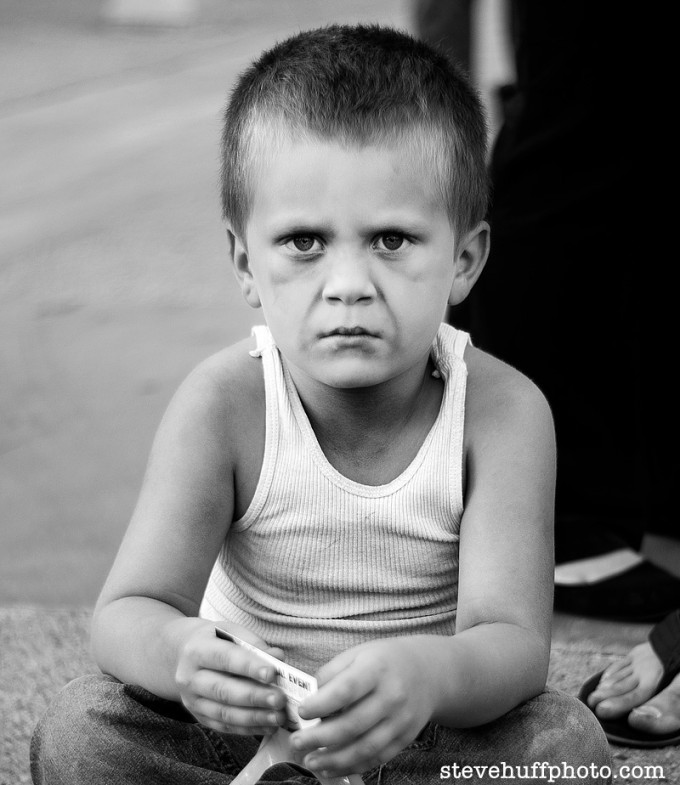 In case you missed them, you can see my previous entries in my ongoing Leica Monochrom review below:
Part 1: Understanding the Camera
Part 2: Low light, High ISO and using Filters on and off the camera
Part 2.5: More thoughts on the camera
GALLERY: The Leica Monochrom Gallery – New images added weekly
 "Zombie Jake" – Monochrom with 35 1.4 – ISO 320 – You must click this to see the detail in the larger version!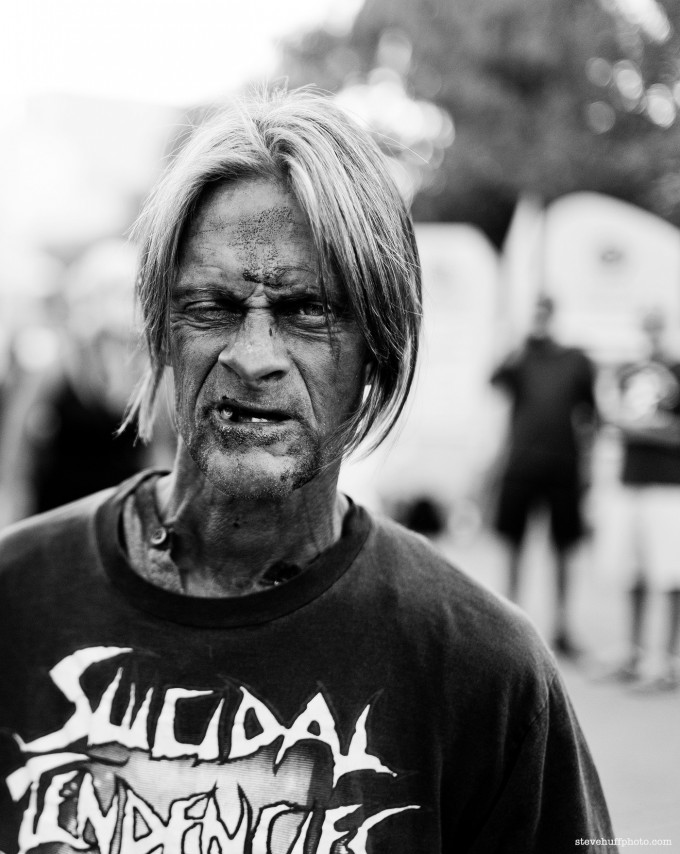 –
The Monochrom is a real tool..for real photographers..for those who adore B&W photography
I have said this before but not everyone will understand it. Those who refuse to even think about spending this kind of money will instantly bash the Mono on that alone. Others will bash it because they want it but can not afford it and others will bash it because they will say their camera is just as good. Others will say "NOTHING will ever match film", which is 100% true but why would I pay $8000 to match film? I personally feel what comes out of the Monochrom beats film in many ways. The ones who bash this camera are the photographers who do not get it, and therefore not the target market Leica was aiming at when they released the Monochrom.
The beautiful Zeiss Sonnar f/1.5 on the MM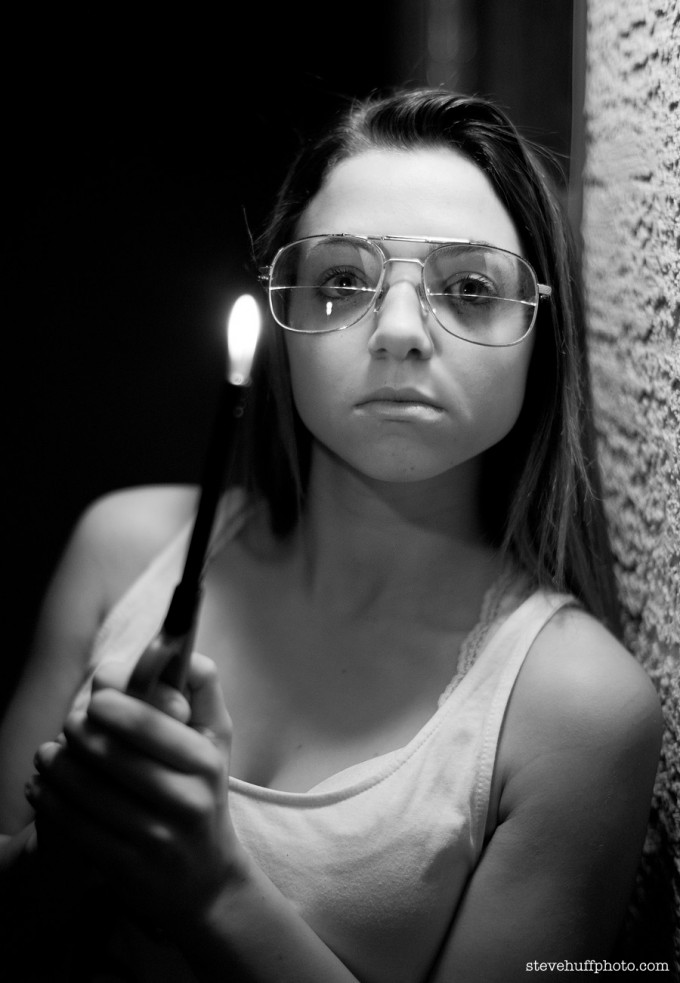 –
and a $250 Canon 50 1.8 LTM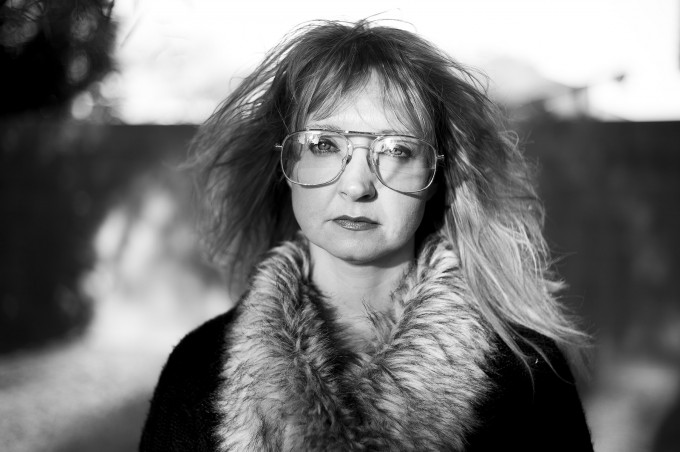 I have already stated that I feel the camera is overpriced but the reason for this is because it is indeed a "one of a kind" product. No one else makes a camera such as this and yes, there is a difference in the B&W quality between this camera and a Leica M9 converted file. Is it better? Well, not everyone will agree but I think so. In part 2.5 I posted three images. One from the M9 that was a converted B&W and two from the Mono. I saw the difference in tonality and I will show more below. But is it enough to fork over this kind of cash? No, not really.
What makes this camera worth it to many is because of what it is and that is PURITY. How can a digital camera be pure? By being a simple, old school, B&W only camera. That is how. It is just as pure as film and has capabilities that surpass film. Many film die hards will disagree and I am not bashing film because I also love film, I just do not shoot it these days due to cost and time.
 "In Flight" – Monochrom with 50 1.5 Zeiss Sonnar – ISO 320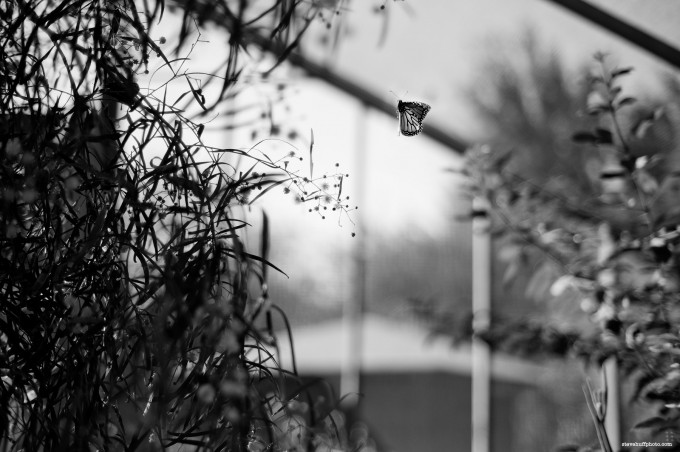 As I walk the street with my Monochrom I sit and think… What am I doing owning a $8000 Leica camera body when I am not in that upper income bracket that Leica is so marketing this camera to? Why should I own this beauty when there are other more deserving photographers who can make better use of it?  Why do I NEED this camera? Then I think some more..and the answer is clear. Because you only live once and if I can say anything about life is that we all need to LIVE IT in a way that makes us happy. We do not get a 2nd chance, life is not a dress rehearsal. We are here and then we are gone and if this camera makes me a happy man then I deserve to have it and use it and adore it.
That is basically the attitude I have with all Leica gear. I certainly should not be spending cash on Leica lenses and cameras but at the same time I do not own anything else extravagant. So why not? 🙂
The fact is that I love the Monochrom. I have shot it all over the place and what I see coming from it are results in B&W that are "different from any other camera I have shot with and converted. It has a look and a feeling. It may not be everyone's cup of tea, and truth be told..when you start shooting the camera it takes some getting used to. The 1st few weeks I always saw shots I wanted to shoot in color. Today when I go out with the Monochrom I do not see color. I see only in black and white.
"Fresh Pie" – Monochrom and 35 1.4 – direct from camera on a harsh bright AZ day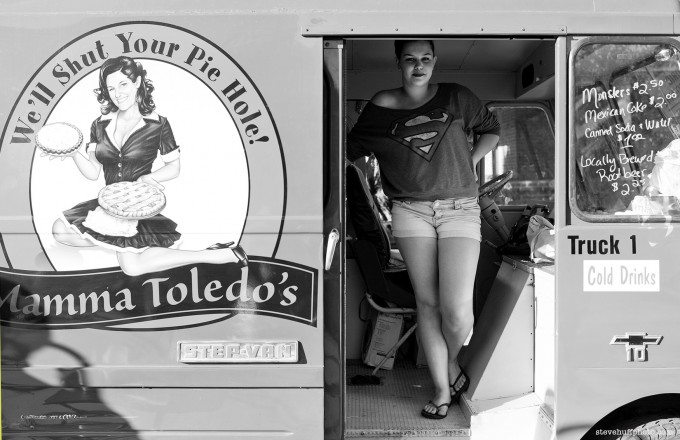 –
Compared to the Leica M9 – Tones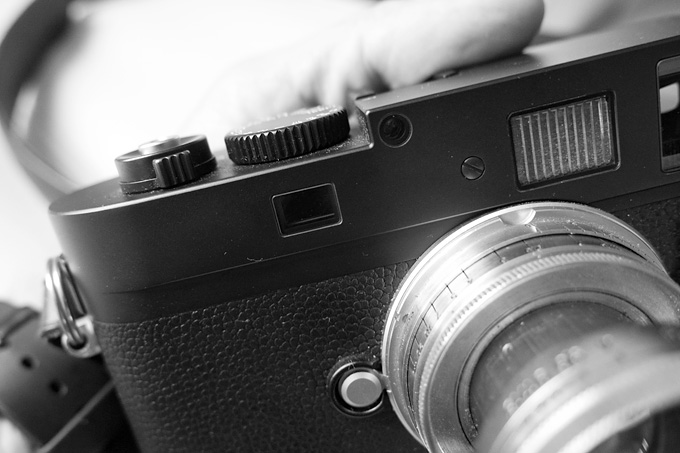 Many have wondered why on earth they should buy a Monochrom when they may have a Leica M9 already. Let's forget about other cameras for the moment because if you shoot an M you want to shoot an M. You want that experience of shooting with a rangefinder, a hand-built work of art. If you love Leica then you want a Leica.
So let us say you have an M9 and you have been itching for a Monochrom but you are not sure if there is even a difference between the files when at the end of the day you can convert a color M9 file to B&W.
I have been shooting with both the M9 and Mono for a couple of weeks and comparing results. What I have noticed is that the main things that set the Monochrom apart from the M9 is the fact that you will get MUCH less noise at higher ISO's and you have the capability to go up to ISO 10,000 with the Mono when the M9 goes up to 2500. The Mono also gives you the Sapphire screen of course but in regards to noise and B&W tonality, IMO the Mono takes the prize when it comes to B&W photography.
It appears that ISO 2500 on the M9 is pretty close to the Leica Monochrom at ISO 6400. Even ISO 10,000 is usable on the Monochrom.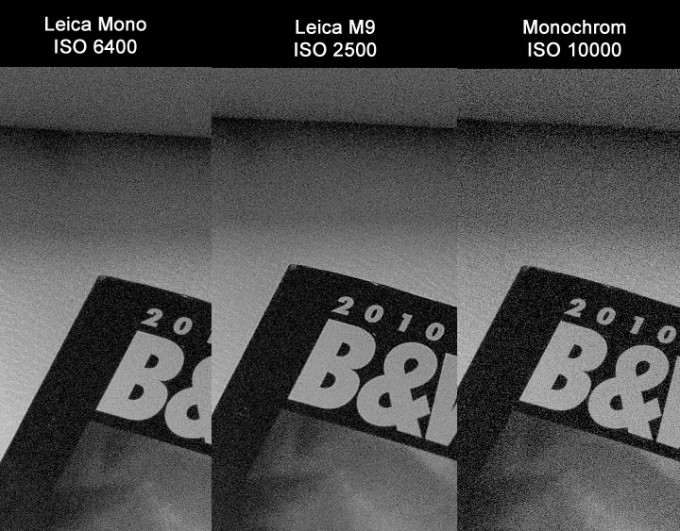 –
and just for fun, and ISO 10,000 crop on the Mono vs the OM-D in Mono mode – NR off.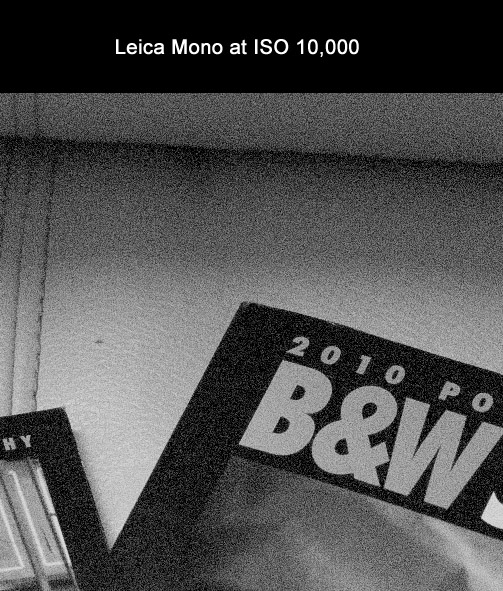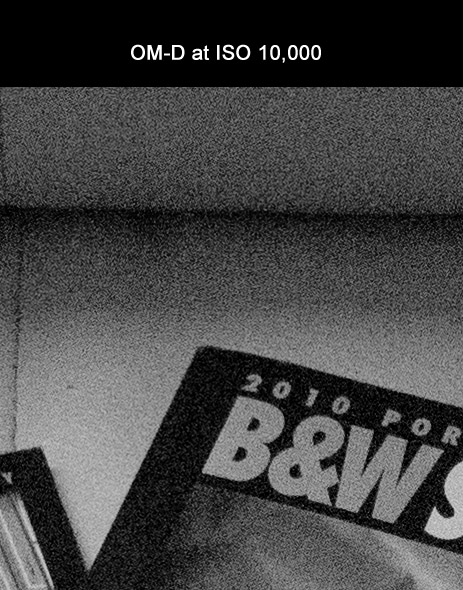 It has never been a doubt that the Monochrom is good enough in low light to take images in just about any situation. Since there is no ugly color noise we get a nice looking noise pattern, even with a high ISO setting such as 6400. 10,000 is grainy but some may like this look. Sort of like shooting Delta 3200.
–
TONES
How about tonality? Can the Mono deliver results that look better than the M9 when an M9 file is converted? Well, maybe not better but the images are certainly different.
1st shot is from the Monochrom – 35 1.4 – ISO 320 and 1/4000s – this is the full size file so you can click it to see it full size.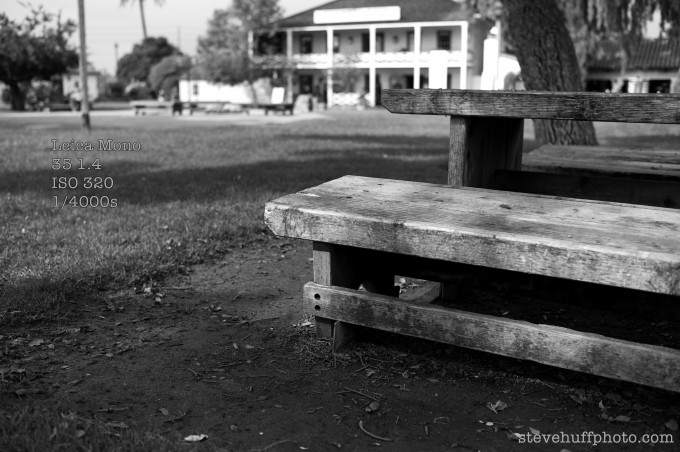 –
When I focused the M9 shot I realized after I was back home that the focus was off a bit so this is not to compare focus but to compare tones after the B&W conversion. I used Alien Skin exposure. Same camera settings. See a difference?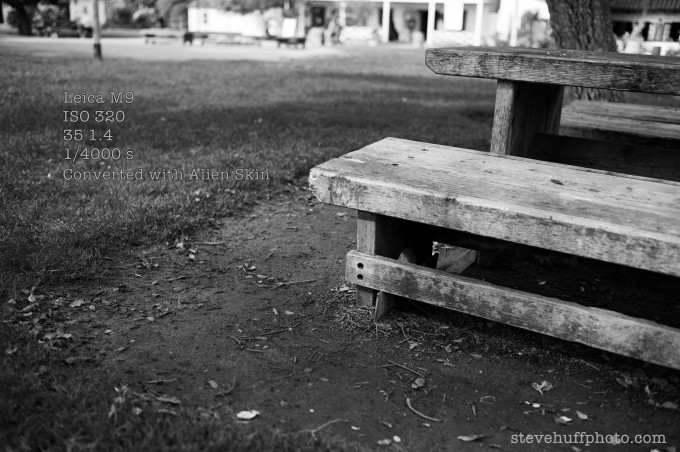 –
One more to check for tones – 1st the Monochrom…BOTH converted using the same preset…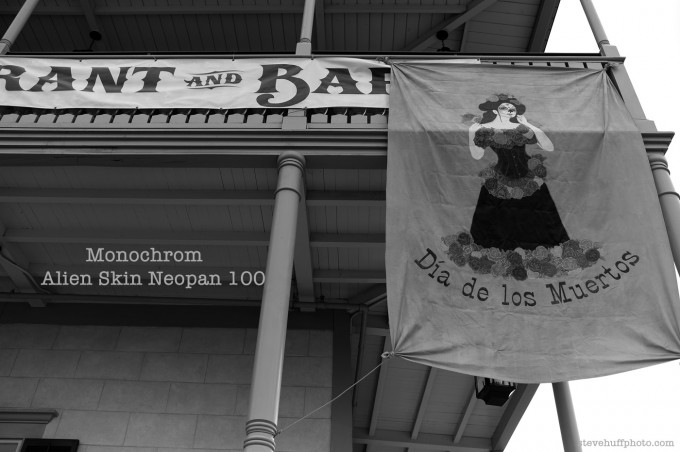 –
And the M9 converted…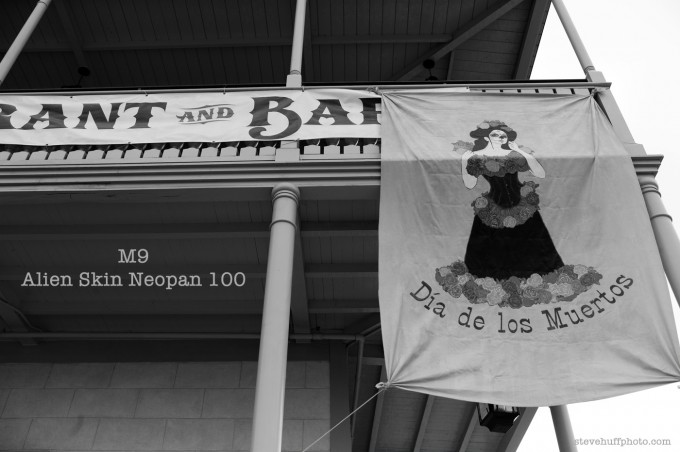 I've noticed the whites with the Monochrom are a bit more grey. The grey tones are darker grey than what you will get from the M9 converted color file. So is it better? Possibly, for some yes. For some no. I think what it all boils down to is if you want to get into the "Monochrom Mindset" and only shoot B&W. If so, the Mono will force you to do it. With an M9 you will sometimes keep the color file and therefore you may not start seeing in B&W as much as you would if you were shooting with a Monochrom.
"Kids 1st Zombie"  – Monochrom with 35 1.4 – noise added via filter in Alien Skin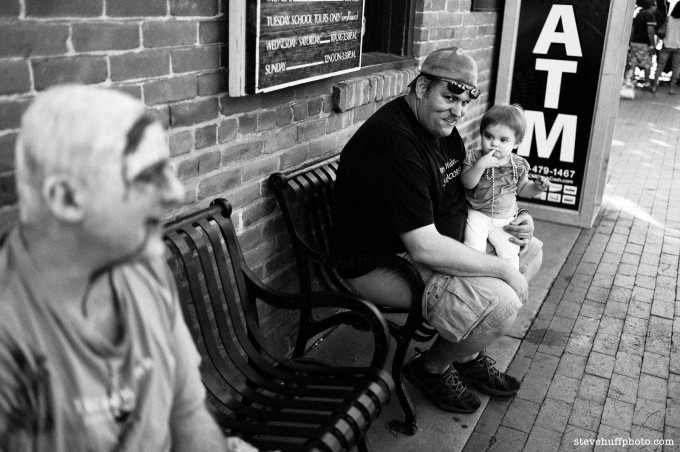 –
"Beat the Drum" – 35 1.4 – filter applied in Alien Skin with grain. EXIF is embedded.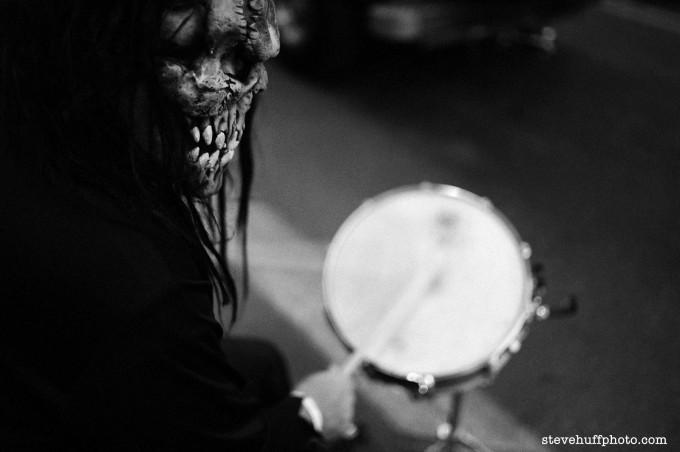 So what is my overall bottom line conclusion on the Monochrom? Well, there is nothing like it. Period. To have a Leica M body in all stealth charcoal black without markings that only shoots in B&W is quite the conversation starter. It is a camera that you really can't get until you use it…hold it..press the shutter. Is it worth $8000? To me, no. To you? Maybe. The files that come out of this camera when a shot is properly focused with a good lens are mind-blowing. Prints..I can only imagine (coming soon..big prints from the Mono).
There is a richness and tonality to the files that come out of the Mono that are very pleasing but do take some getting used to. You can get results that are very grey and flat but you must have that eye in B&W mode to find the right situation for a good B&W photo. Once you get that down as well as the processing and filter use then you can start to feel comfy with the camera.
The Monochrom is not for everyone but for those who dare step into this territory then I feel you will be happy knowing you have one of the most different cameras on the market. A full frame Monochrom only sensor camera with classic beauty, classic handling and even classic usability. Mixed with the ultra simple controls of focus, aperture and shutter speed and you have a winner for those of us who want to shoot in a pure way. The Leica Monochrom gives us that.
Only you can decide if it is for you. B&W only, Superb ISO performance, Gorgeous files in a Leica M body. $8000.
"Hey Brother can you spare some Brains"? – Mono with 50 Summitar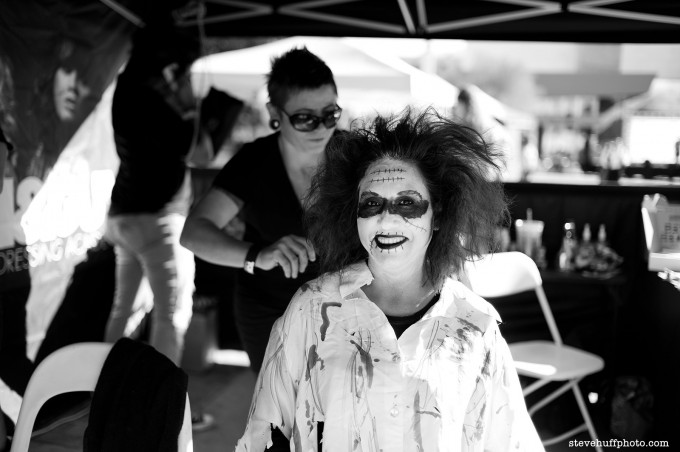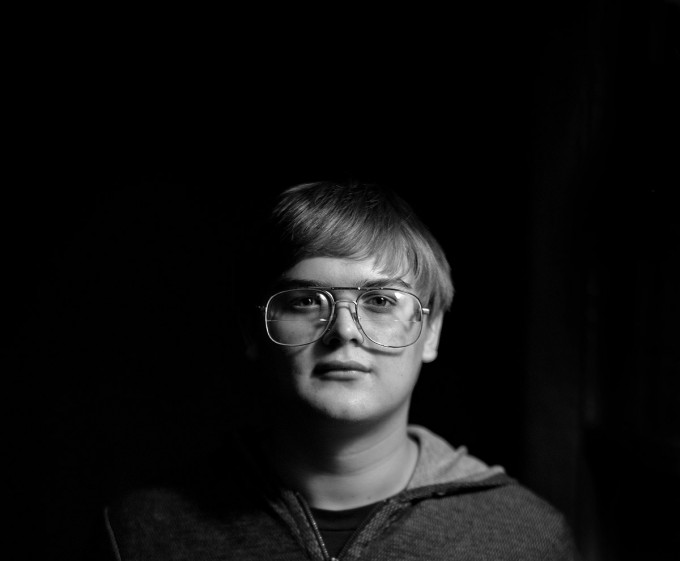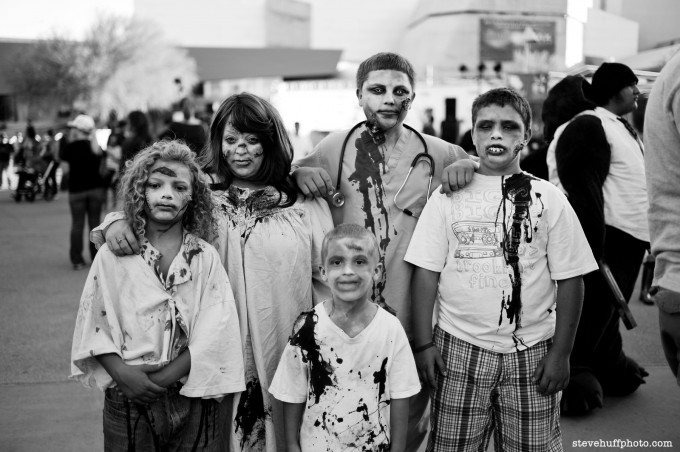 Where to Buy the Leica Monochrom?
If you want to buy one of these and are prepared to take the heat from your significant other about it then you can buy from one of the following dealers, all of whom I recommend:
Ken Hanson – email at khpny19@aol.com
The Pro Shop  – 561-253-2606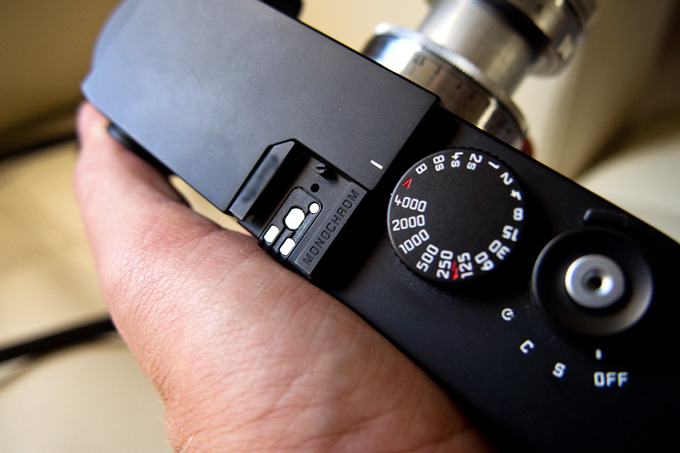 The only problem is that this camera is back ordered and usually dealers have wait lists going on. Be sure to check with all dealers to see where they stand on stock and tell them I sent you!
Zeiss 50 Planar at 2.8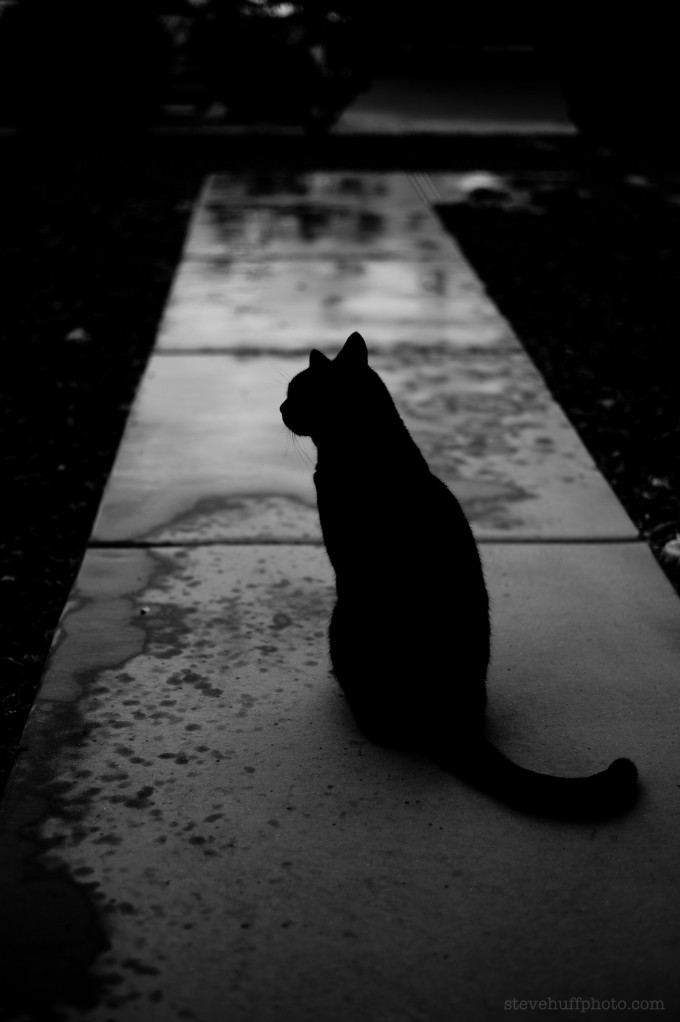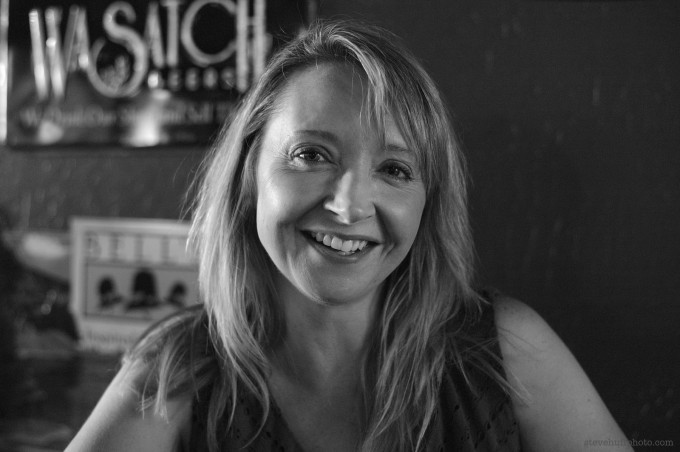 What else can I say?
After 3 previous parts to this review and several other posts prior to these I feel that everything I could say about the Monochrom has been said. It is what it is and you know if it is something for you or if you would benefit by owning one. All I know is I am in love with mine and will continue to use it during those times where I feel B&W would suit. I may even be inspired to go out and start a new series like I used to do when I had more time. Maybe pick up on my Homeless Project where I left off a few years ago. The Mono motivates 🙂
Zeiss Sonnar 1.5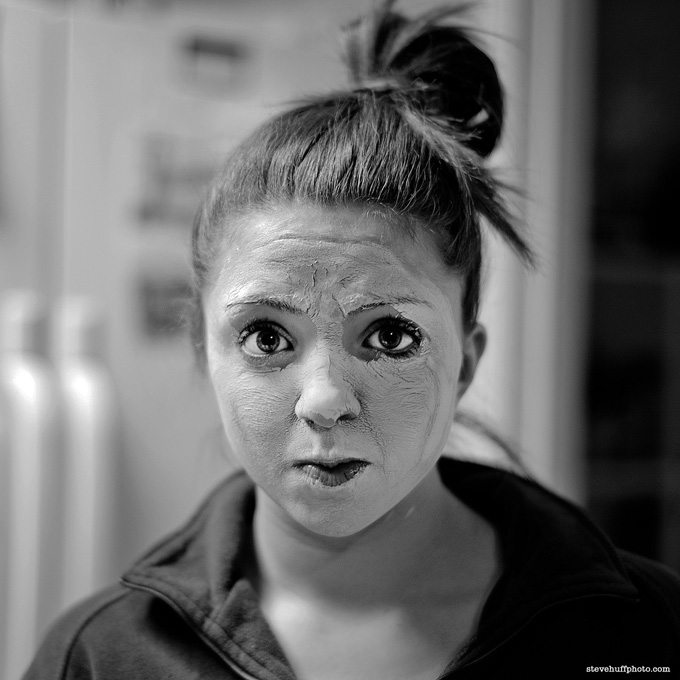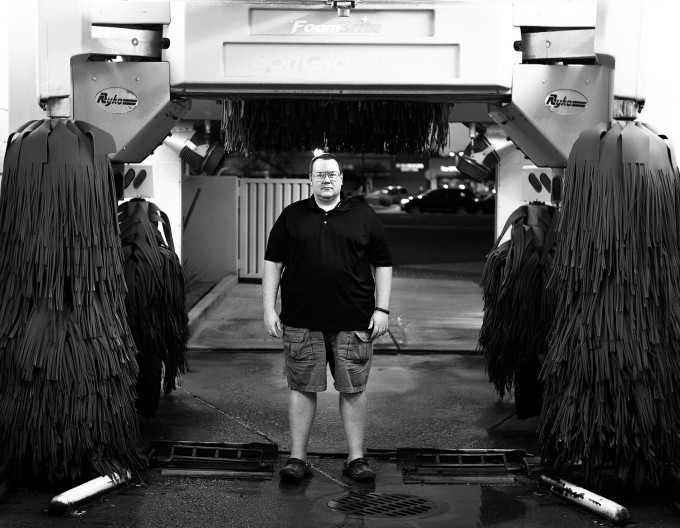 –
HELP ME TO KEEP THIS SITE GOING AND GROWING!! IT'S EASY TO HELP OUT & I CAN USE ALL THE HELP I CAN GET!
PLEASE Remember, anytime you follow my links here and buy from B&H or AMAZON,
 this helps to keep my site going. If it was not for these links, there would be no way to fund this site (and the cost these days to keep it going is pretty damn high), so I thank you in advance if you visit these links. I thank you more if you make a purchase! I have nifty search bars at the upper right of each page so you easily search for something at either store! I currently spend 10-14 hours a day working on this site and the only way that I can pay for it is with your help, so thank you! Currently my traffic has been increasing but my funds to pay for the site has been decreasing, so any help would be GREATLY appreciated!
Even if  you buy baby food, napkins or toothpicks at Amazon it helps this site, and you do not pay anything extra by using the links here. Again, you pay nothing extra by using my links, it is just a way to help support this site, so again, I thank you in advance 

 More info is here on how you can help!
If you enjoyed this article/review, feel free to leave a comment at the bottom of this page and also be sure to join me on twitter, my facebook fan page and now GOOGLE +!
Also, you can subscribe to my feed at my subscribe page HERE and read these posts in your browser or news reader!