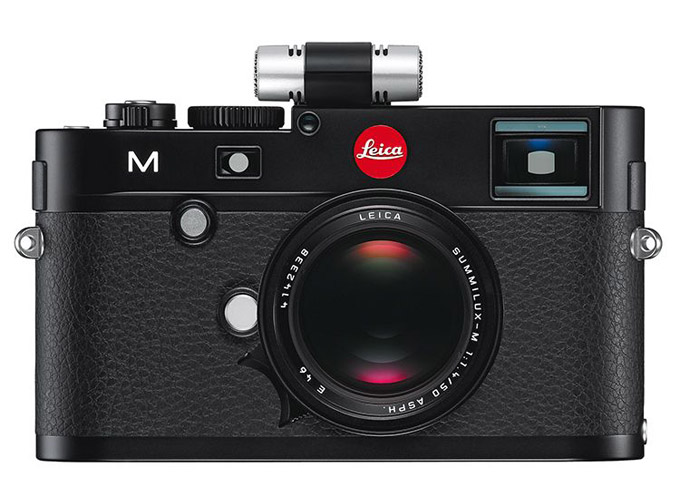 Site Sponsors that keep this site going, I thank them all! Plus some Leica used deals…

It is no secret that in the past few months that Leica gear has been in stock at most dealers in the USA. Just about any lens or camera you want (besides the Monochrom and new M) are available right now, brand new. You guys know who the sponsors of this site are and I can highly recommend ANY of them if you want great service, great pricing and no hassles. It is because of these guys below that this site continues to rock on day after day. Without them it would really be tough so I wanted to thank them and let all of you guys know once again that these three dealers below are all TOP NOTCH, best of the best .
Ken Hansen – You can e-mail him at khpny19@aol.com and he deals in Leica new and used. I never know what he has used but in the past I have purchased all kinds of goodies from Ken including M6′s, MP's, Contax T2, etc. If you are looking for a used item Ken might just have it and he is amazing when it comes to customer service and speed of shipping.  Ken is taking pre-orders for the new M and Monochrom so be sure to send him an e-mail if you want in.
POPFLASH – Tony Rose is no stranger to Leica fans and I can not say one bad thing about his business, service or pricing. In fact, you can find some great buys at his website when it comes to Leica gear. He always has interesting gear to browse and also sells some of the killer Artisan and Artist gear such as straps and bags. He sells Zeiss as well so take a look over at POPFLASH.COM to see what he has available today.
popflash has this SWEET Zeiss Super Wide Ikon setup on sale for $1,777 (normally $2497) – See it here!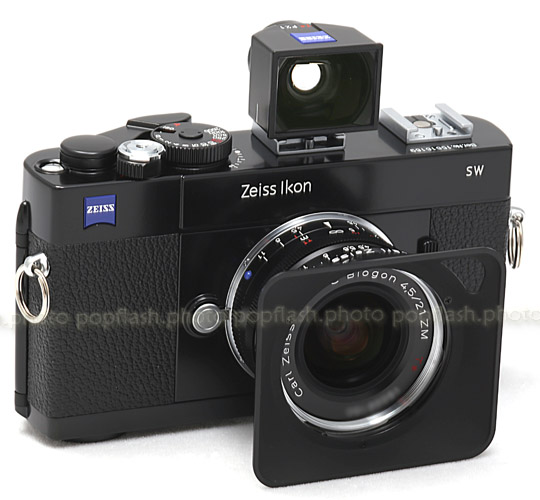 THE PRO SHOP – The newest and last "shop" sponsor of this site the Pro Shop has all kinds of Leica gear, and a huge inventory of new stock of lenses, cameras and even the new S2-P for $19,999 brand new in box with special warranty – aBOUT $6K less than B&H Photo is selling a used one for. These guys are also great and know their stuff. If it is Leica you want, give them a call at 561-253-2606 or check out their site HERE.
Just so everyone knows, YES these are site sponsors but what you do not know is that I do not take ANYONE as a site sponsor. I have turned down 4 other stores/dealers in the past even when I needed them. Why? Because I will only recommend to YOU the best of the best, and to me, these guys are the best there is when it comes to Leica.
–
Other shops I HIGHLY recommend for everything and anything else
Other shops I recommend are B&H Photo, Dale Photo and of course, Amazon
for just about anything you could ever need. I use Amazon every week and even have home necessities on subscription. Every months I get a case of dog food delivered, cat food, paper towels, dishwashing soap and laundry detergent and more. This cuts down on my grocery trips, saves me money and is super convenient. So while I recommend the guys above for anything Leica, I recommend B&H photo for all other photo needs and Amazon for just about anything you could ever want. Cameras, electronics, music, and everything in between. When you guys follow my links on this site to these shops and make a purchase of ANYTHING I will then get a small commission, a few cents when you buy some diapers for example. Over time it adds up and helps this site to keep expanding and going.
SO FOR THAT I THANK ALL OF YOU! Without the readers, all of you, even those who disagree with me…well, this site would not be able to go on. So thank you all.
As mentioned, Dale Photo is also an exceptional Leica dealer so be sure to check them out as well because they also have some cool used deals at times as well as pre-orders on new gear.
Of course there is one more site sponsor and I use their services quite often..LENSRENTALS.COM. They rent the coolest cameras and lenses and they make it so easy to do so. Hassle free, even including the return packaging and label, all prepaid. If you ahve been thinking of a camera but are not sure, rent it first so you know. They even rent the Leica Monochrom! 
With that, here are a few USED Leica deals on the B&H Photo used site:
Leica Noctilux F1 with slide out hood (latest before the new f/0.95) and this one comes in at a recent record low of $5995 It is softer than the 0.95 but has so much more "Character" – see some samples HERE from quite a while ago.
LEICA 90 Elmarit, latest before discontinuing. This lens is the one everyone seems to search for. B&H has one for $1499, $800 less than I sold my last one for a couple of years ago. With the new M, this lens should be a breeze to focus. $1499
How about this? A used Leica M8.2 Safari Limited Edition set with chrome 28 Elmarit. I so wanted this when it came out but just could not swing it. Looks like it is keeping its value though because at $6999 it is not cheap! Dale has it USED.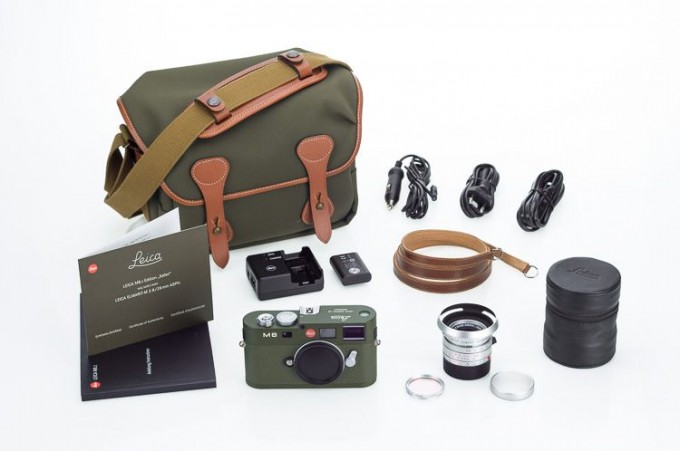 A great find here…A Leica 35mm Summicron f/2 "King Of Bokeh" V4 with 6 bit coding. $1995 at Dale
I hope everyone here has a GREAT weekend, enjoy it!
Steve