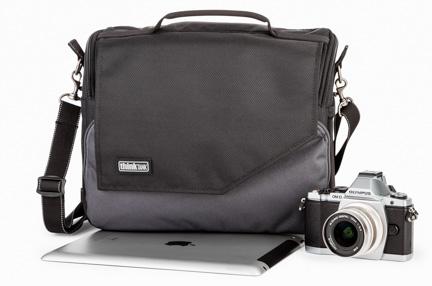 The new Think Tank Mirrorless Mover Bags – Video Review
You can buy these great affordable bags direct from Think Tank Photo HERE
Take a look at the video review below of the entire line of Mirrorless Mover bags. These include the 5, 10, 20 and 30i. 
Hello to all and Happy Wednesday! It is mid-week and flying by as usual, especially for me as I always have new gear flying in and out of my house, lol. Today I have the brand new set of camera bags from Think Tank Photo, the Mirrorless Mover series. This series consists of four different size bags for your mirrorless or even Leica camera system. They are specially made for the small size/high quality camera market and these bags are all high quality in construction, have loads of features and are some of the most well thought out bags I have seen. They look great, feel great, have metal hardware and quality zippers. A magnetic folding front flap and most models have an iPhone/Smartphone holder as well as SD card pockets. They all feature a "raincoat" in case you get in a wet situation and the best part is they are pretty much dirt cheap in cost for what you get. Priced from $35 to $70 you get quite a bit for your money here and these are highly recommended by me. In fact, these now get my "Best Buy" pick for your mirrorless camera bag needs. Nothing beats them for the price, nothing. While not "Luxury Bags" with leather trim and fancy looks, these bags are much more functional in design and use, which is where it matters.
The 30i, the largest and most functional of all the bags, under $70!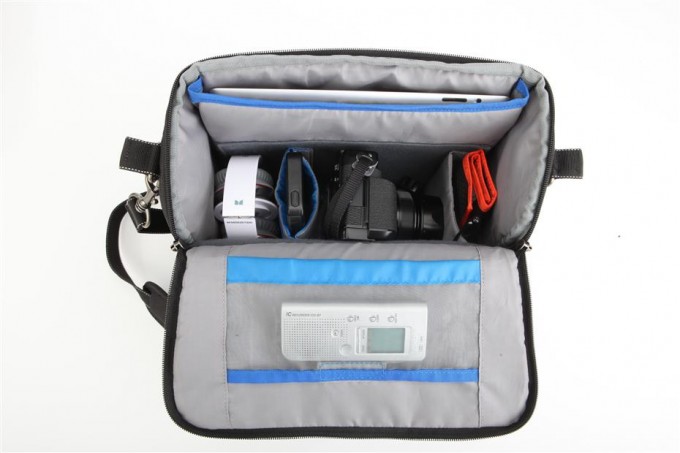 When I did the video review at the top of this page I had no idea how much these were going to sell for as they were not launched yet. I assumed the largest and most functional 30i bag would be $149. It is under $70! This bag will even hold your iPad safely and snugly inside along with your camera, 3-4 lenses, charger, batteries, cards and phone. It is also the choice for Leica users as the 30i is "Leica Size" and easily holds your M and a few lenses with accessories. All in a good-looking and super functional design for under $70.
You can see more info or buy these great affordable bags direct from Think Tank Photo HERE