Voigtlander close focus M Adapter, 50 Nokton 1.5 and Sony A7r
By Steve Huff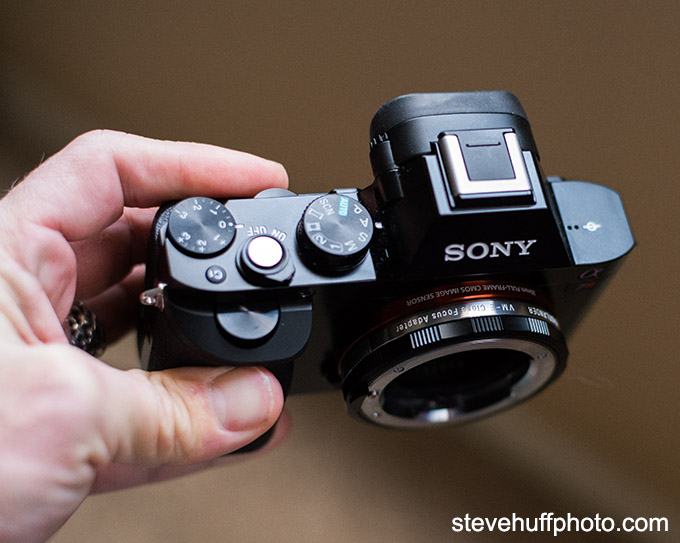 Hello to all! The new year is almost upon us and last week I received a very cool item to check out. Not thinking it would be anything special I set it to the side for a day or two while I finished my Nikon Df review. When I did get around to mounting it to a Sony A7r I was so happy with this product that I decided to sell my Novoflex Leica M to Sony E adapter immediately! (SOLD)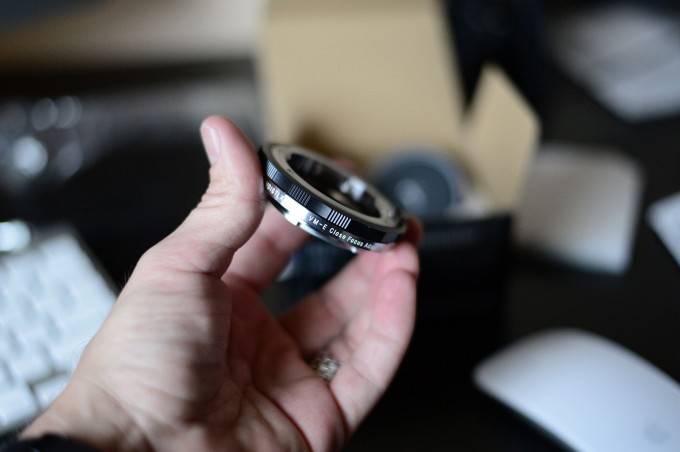 The product I am talking about is the Voigtlander Leica M mount to Sony E mount adapter WITH close focus adjustment/ability. This adapter is not only well made, but using the close focus dial allows you to focus MUCH closer than normal with Leica M mount RF glass. How cool is it that we now have a way to focus closer with these gorgeous lenses using a very high quality and well made adapter. Below is a chart showing how much closer you can get with Voigtlander brand M mount lenses: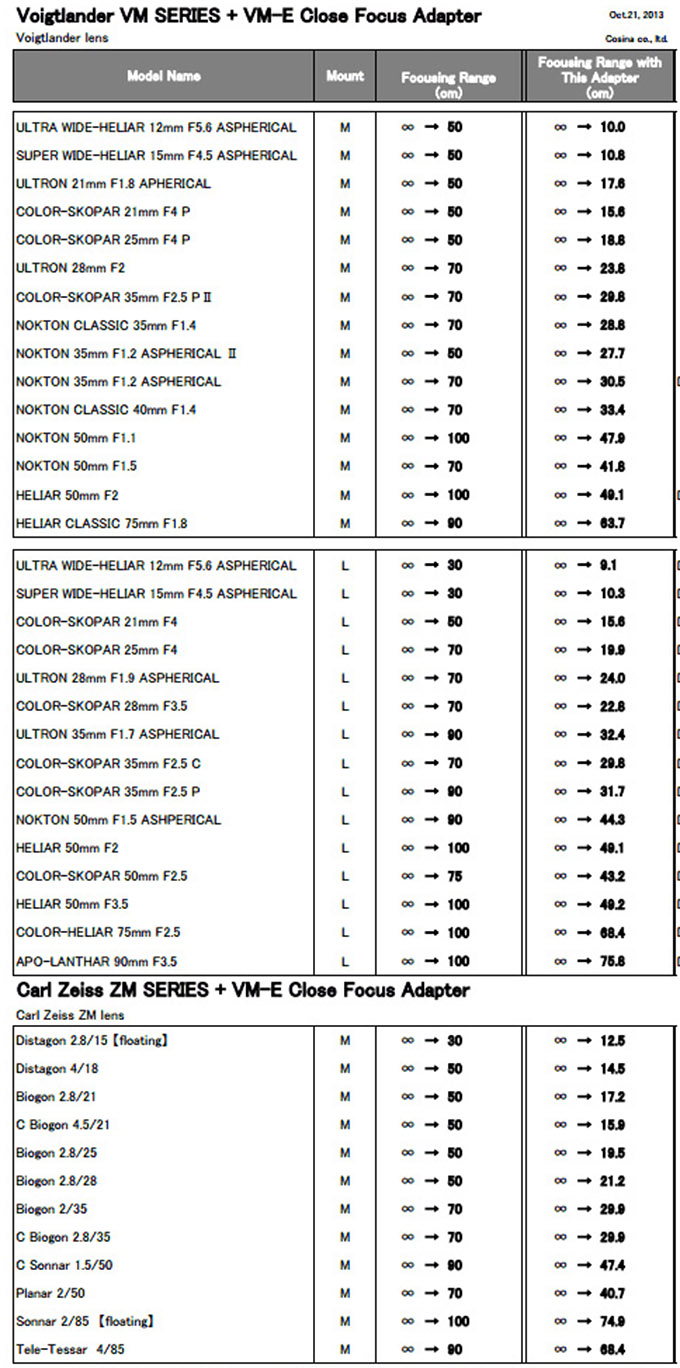 So there ya go. You can now focus closer and I am here to tell you that it is a breeze to use this adapter on the Sony cameras. There is a sort of focus dial you rotate to adjust the close focus. Turn it clockwise all the way over if you want full close focus or turn it counter-clockwise all the way to use the lens with normal focus range. You can also set it anywhere in between to dial in the close focus you need. As I stated before, the dial is smooth and well made. This is a VERY high quality adapter.
But what about in use? Does it work well with M mount lenses? Well, yes it does and my new 50mm favorite on the Sony A7/A7r is the Voigtlander 50 1.5 Nokton   – the newest version. Easy to focus, amazing sharpness and detail and beautiful Bokeh (imo). For some reason I prefer this lens on the A7/A7r over the Leica 50 Summilux, and this one is less than 1/4 the price (with free next day ship an B+W filter). I also used this lens extensively on the Leica M 240 and the results can be seen HERE but on the A7 the color is so beautiful and rich and the details are sharp and the 3D pop is there if you want it.
The Adapter is now for sale at cameraquest.com and can be seen HERE.  It is a jewel of a setup and the cool thing is that you can focus normally, or you can get up close if you desire. This adapter is built VERY well and feels like a precision tool. In no way does it feel cheaper than the Novoflex. In fact, it feels nicer than my Novoflex. Well worth the cost and this is now my #1 choice for an adapter to use M mount glass on a Sony body. If you do not desire to focus closer with rangefinder M mount glass then you probably do not need this adapter as its main claim to fame is the close focus ability.
Voigtlander 50 1.5, Sony A7r. This one was shot wide open on Christmas morning. No issues with focus or softness.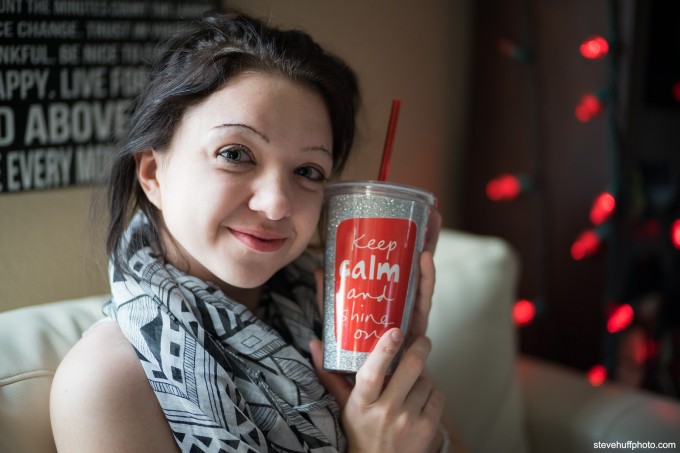 –
Yet another one wide open, and even with a strong backlight. The A7r and 50 Nokton ROCKS.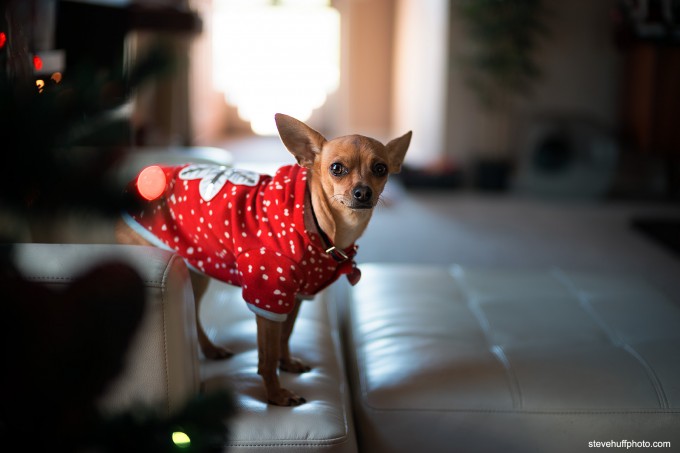 –
Getting up close with the Nokton and Adapter. Wide open Bokeh Blur!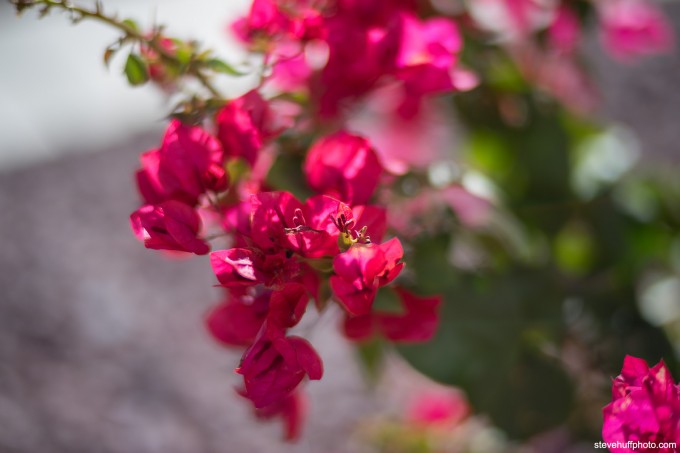 –
Insanely sharp results if you want it to be. This was shot at 1.5, wide open on the A7R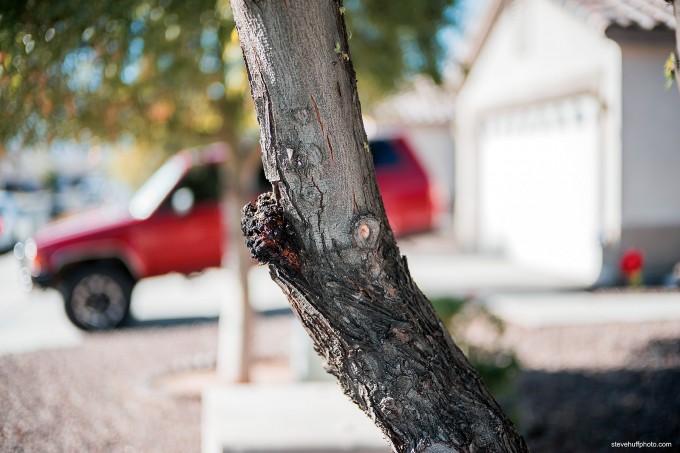 –
Again, f/1.5! Brandon received many gifts this year but his fave may have been the $2 silly straw. Lol.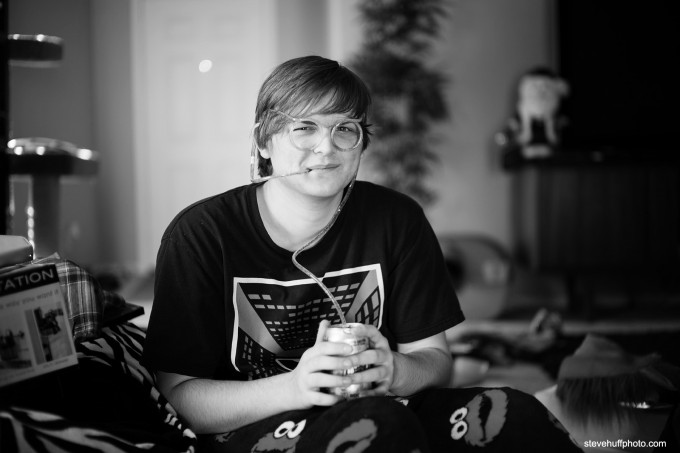 –
Using the close focus. This will not turn a 50mm into a macro but will allow you to get closer than the standard .7 meters of most RF glass. This one will go to about .4 meters.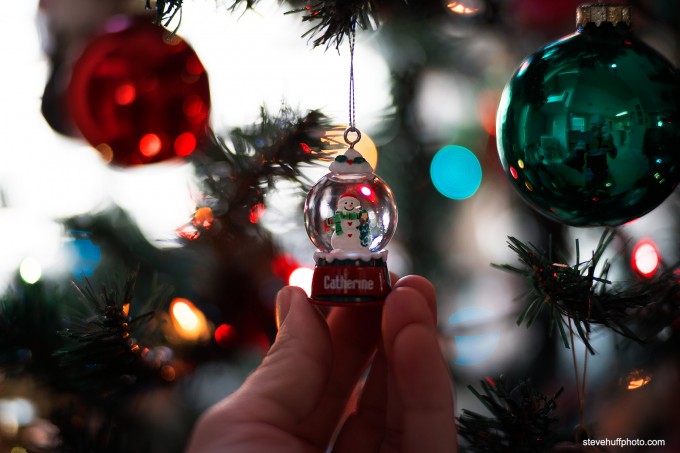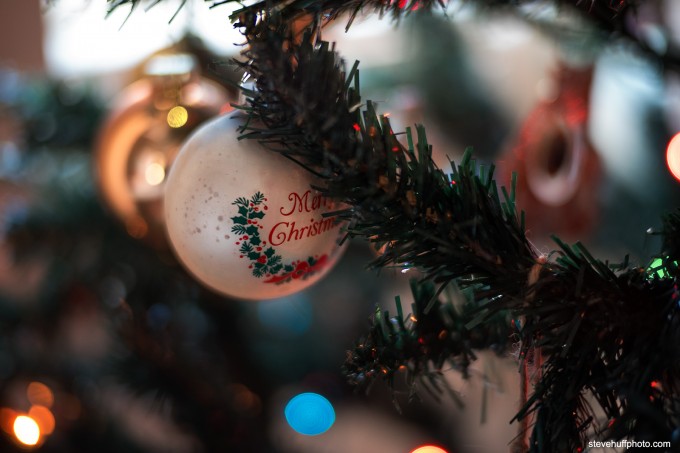 So all in all I highly recommend not only the Voigtlander Leica M to E mount close focus adapter, but the Voigtlander 50 1.5 Nokton for use on the new Sony A7 series of camera. You will get the full performance out of this lens on these cameras and it is ahoy to use. I have not had one issue with manually focusing as the viewfinder allows me to nail focus without any focus aids whatsoever. This and the 35 1.2 II along with a few other lenses would be a treat when using this adapter.
You can find all of these items HERE. Thanks to Stephen Gandy at Cameraquest for sending me the Adapter to test out! I think this one stays with me 🙂 $309 is pricey (about $50 more than the trusty Novoflex) but this is the best and most versatile adapter you can buy for your Sony A7 or A7r to use those M mount lenses with. Period.