Leica M: Back to CCD? Well, if you want it..then who knows?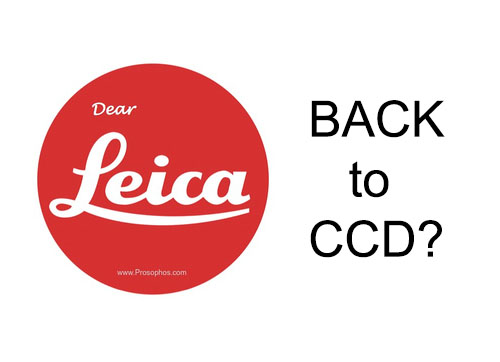 While I personally love what Leica did with the M 240, and its sensor, and feel it is a huge step forward for the M series in every single way, even the sensor, there are still those who swear by the Leica M CCD sensor, such as the one in the M9 and M-E. While it is a crippled sensor in anything but base ISO compared to what can be done with the new CMOS sensor in the 240, there is a different look to it, a snap, that some miss with the M 240. Kind of like slide film vs print film with the M9 being the slide film 🙂
The M 240 sensor is more like the other sensors of today from Canon, Sony, etc while the old CCD M9 sensor is unique and in a class by itself as it offers a rendering unlike other cameras of today (at base ISO) which is why many miss the snap, crackle and pop they are getting with the M 240.
Peter from Photographs By Peter (Prosophos) has been trying to get a petition signed by as many CCD sensor fans as possible, and today he has over 400 of them. I have not posted to his petition in the past as I am one who does not want Leica to go back to CCD, not at all. I am one of the many who prefer the CMOS 240 sensor over the M9 sensor for color, for DR for higher ISO and for, well, everything. I prefer the IQ from the M 240 without question and I have spent three years with the M8, three with the M9 and 2+ with the 240, but we all have different tastes.
To those hardcore CCD lovers who prefer the difference of the CCD, check out Peter's petition and if you want Leica to go back to CCD or create a new M with CCD in addition to a CMOS version, then go sign his petition! I have not signed it and will not but hey, I am just me and if more want CCD than not, who am I to stop the movement!
You can read what HE has to say and sign for his cause HERE. 🙂