HANDS ON: The New Voigtlander 15 f/4.5 V3 VM lens – Quick 1st test vs the V2
Lens now available and in stock at CAMERAQUEST.COM
Just arrived! The all new Voigtlander 15 f/4.5 Version 3 Lens, in VM mount (Leica M Mount) and so far so good! As we all know, Version 1 and 2 had issues when used on a Leica M camera or the Sony A7 series as we would get colored magenta edges or massive vignetting. Voigtlander HAS indeed seemed to fix this issue in the new version of the 15 f/4.5 Lens. While the lens is a little larger, and a little more expensive at $750, it seems to perform MUCH better on the Sony A7II vs the old version of this lens.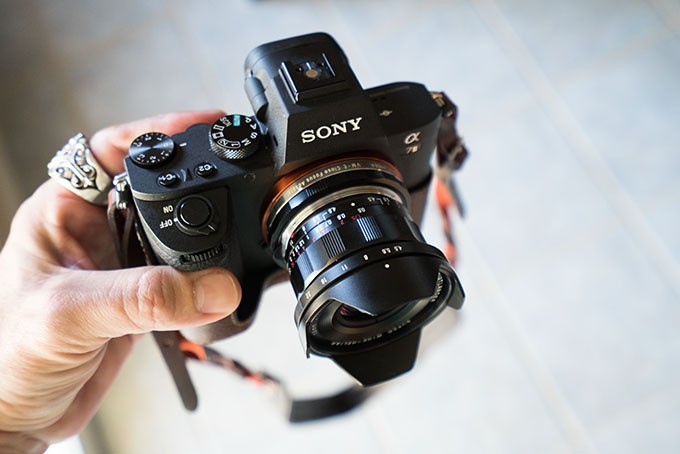 It actually JUST arrived to my house 20 minutes ago. First thing I did was take it out and do a quick side by side test. One shot with the new V3 lens and one shot with the older V2 lens. The new version has no colored edges or issues which means we finally have a usable 15mm wide-angle prime for our A7 and M cameras that will not break the bank!
Next week I will post real samples from this lens on the A7II, A7s and Leica M 240.
SIZE: New V3 on the right vs the older V2 on the left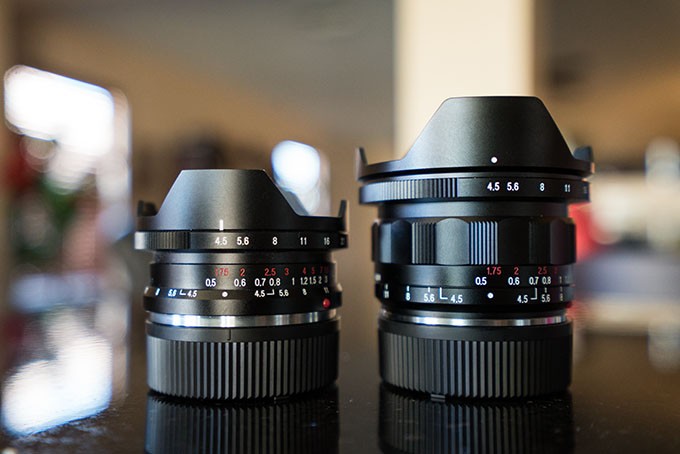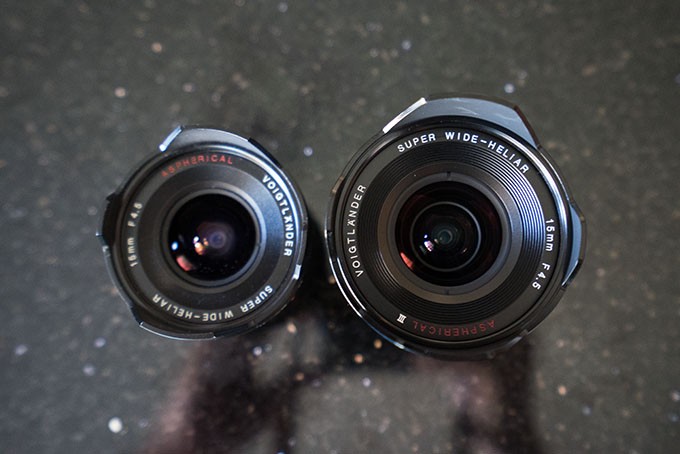 For now, one quick sample – full size images shot on the A7II. This is a TEST shot, not a "photograph" that has any meaning.
The original seems to do OK on the A7II but with dark corners and edges. The new version clears that up. Looks good, so I can not wait to test this lens thoroughly on the A7II and Leica M 240. 
Right click each image and open in a new window for full size file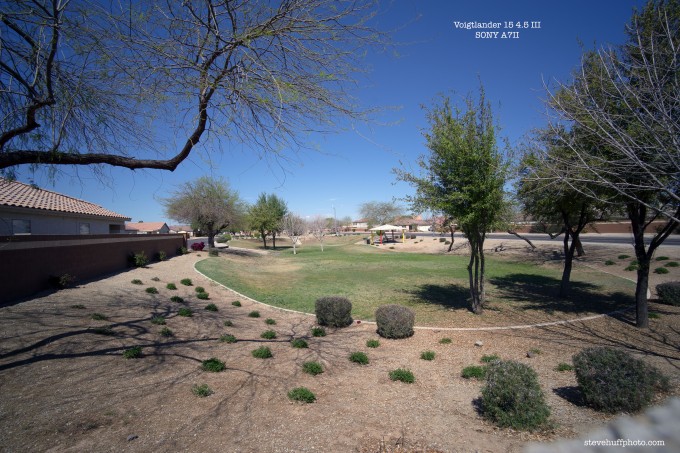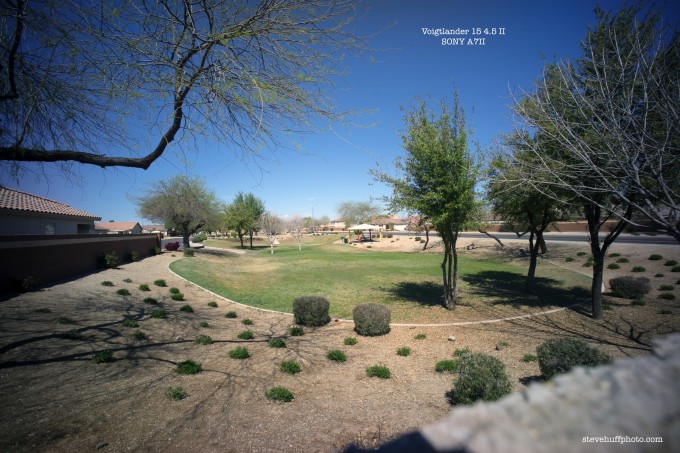 –
Two shots to show no issues at the edges on the A7II, AT ALL! 2nd shot is ISO 4000 with Zero NR – click for larger