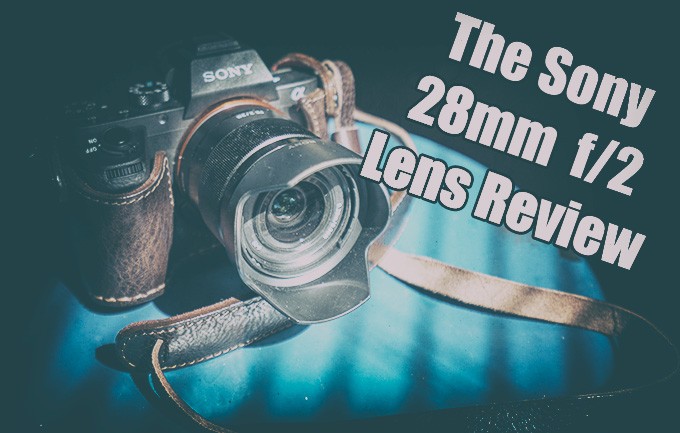 The Sony 28mm F/2 FE Lens Review
By Steve Huff – Pre-order this lens at Amazon HERE or B&H Photo HERE!
Wow. If I were to tell you that I have a lens here that gives some of the best quality I have seen in any 28mm lens, yet it comes in at around $450, would you believe me? I have been shooting with the small compact Sony 28mm f/2 lens and WOW, this guy is pretty incredible for the size, the cost and the lightweight build. In other words, the image quality is WOW!!! But! It is not perfect and has flaws, but these flaws are to me, nothing to worry about.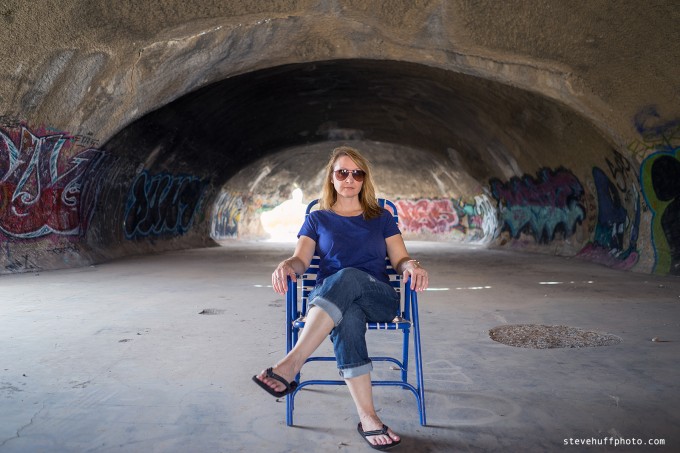 When I saw that Sony was going to release a wide-angle f/2 prime, and it did not have the Zeiss or G moniker attached to it, I assumed it would be an average lens. Cheap build, large size and soft performance wide open. Little did I know that this lens would deliver some of the sharpest results I have seen in any 28mm lens. While not perfect, as in an "optical masterpiece" the cons are few and the pros are many. So take a look at some images I was able to get with the lens as well as my thoughts on this new semi-wide angle from Sony. 🙂
The Mighty 28mm f/2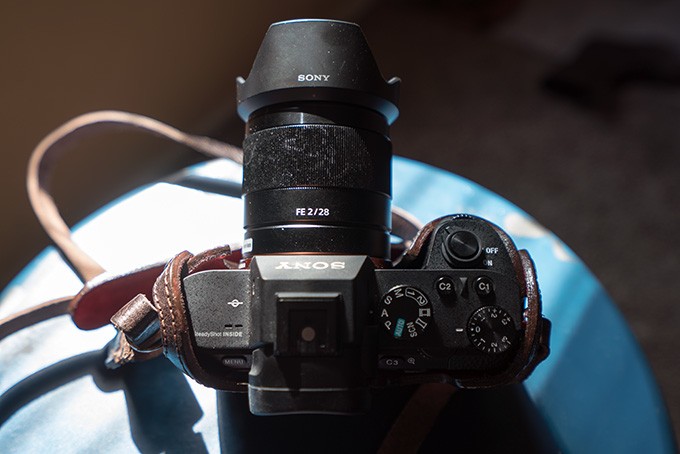 This little lens is just that. Small. While not as tiny as a Leica lens, this guy is basically a tad longer than the 35 f/2.8 Zeiss, which is tiny. The 28 is longer but not wider and it ships with a plastic petal type lens hood. The review unit was sent to me without a retail box but seeing that the lens ships in May (and my review unit was sent to me in March) they may not have had them made up yet.
Upon taking it out of the box I was surprised at the small size and light weight. BUT, I liked it as I love small lenses. Still, I "assumed" it would be soft at f/2, which is where I would want to shoot it.
I attached it to my A7II, took a few test snaps in my backyard and when I came in to look at the JPEGS I was WOWED! The sharpness, pop, detail, contrast, color and overall vibe was superb. For black and white the contrast is just right out of the camera, giving your photos some real pop.
Brandon – 28 f/2 – Sony A7II – B&W JPEG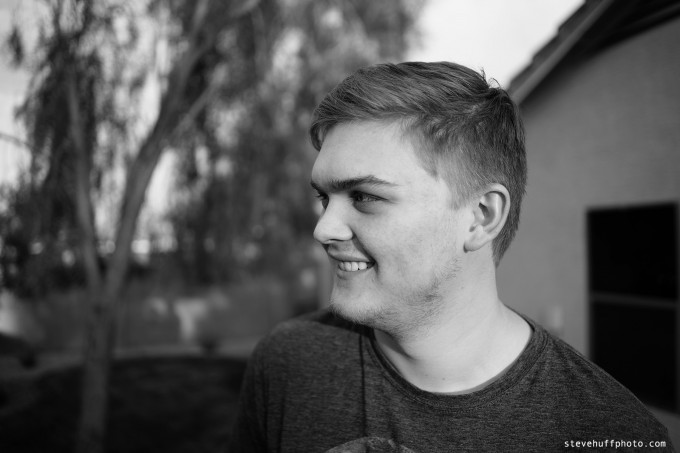 –
Debby – Color is great as well, and this was on a bright harsh day out in the desert.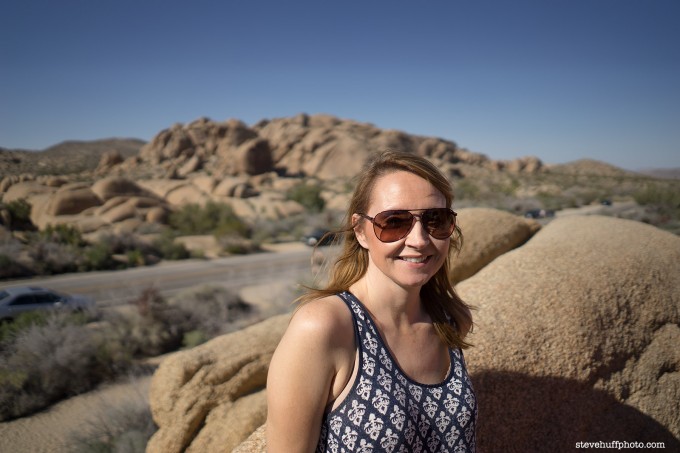 –
I am not usually a 28mm guy but I have been tempted to order the Leica 28 Elmarit for my M but at $2200 I did not feel I would use it enough to warrant a purchase. With this new Sony 28mm, at $450 it is a NO BRAINER. I can shoot with the 28 when I like and will never feel guilty about breaking the bank for the lens. In fact, the 28mm f/2 shows some of the same character as my Leica 35 Summicron. Again, all for $450. Sony may have been wanting to make a statement with this one, showing us that they can produce a small fast prime, on the cheap, that delivers pro quality.
In fact, I have been shooting it quite a bit and I have not noticed any major issues. NO CA issues, NO speed issues (the AF is fast with this lens on my A7II and A7S) and no busy bokeh, no off color…this is a solid lens in ALMOST all aspects.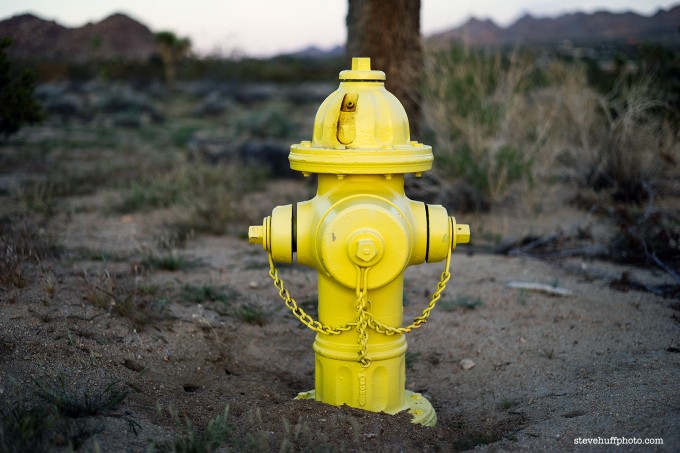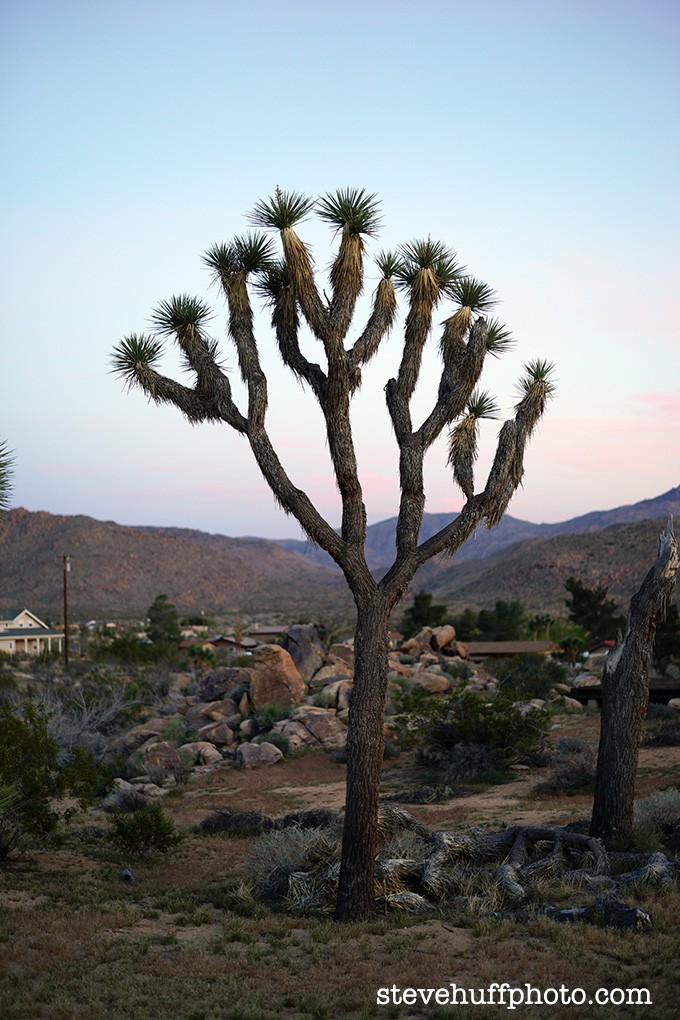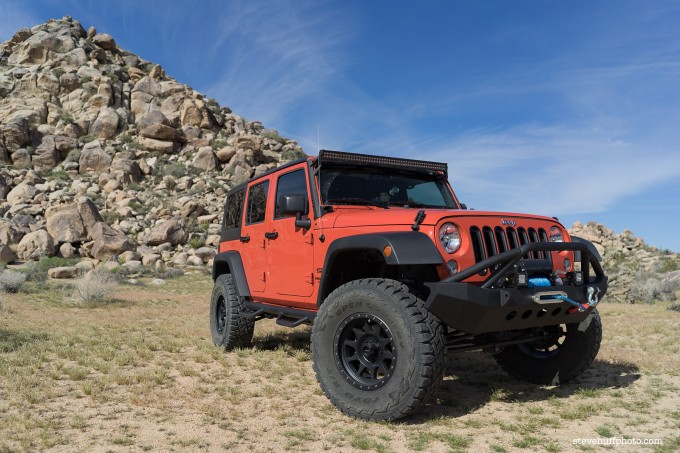 So what IS wrong with the lens?
When I review lenses I just get out there and shoot them. I do not go set up a studio scene to test for detail (others do that), I do not shoot resolution charts (others do that) and I do not talk all scientific using big words that confuse many readers (others do that as well). What I prefer to do is USE the lens! When the lens was made it was built for one purpose…to mount on your camera and make memories. So I take photos with the lens and look at the quality, color, distortion, sharpness, pop, contrast and bokeh. I can instantly tell from the get go if a lens is a MUST OWN or NEVER OWN type of lenses.
Today there are so many lenses out there to choose from. Expensive, cheap, off brands…lots of jewels and lots of garbage. With a 28mm focal length and a speed of f/2, we usually have some kind of issues whether it is vignetting, soft corners, or distortion. So what is wrong with the Sony 28?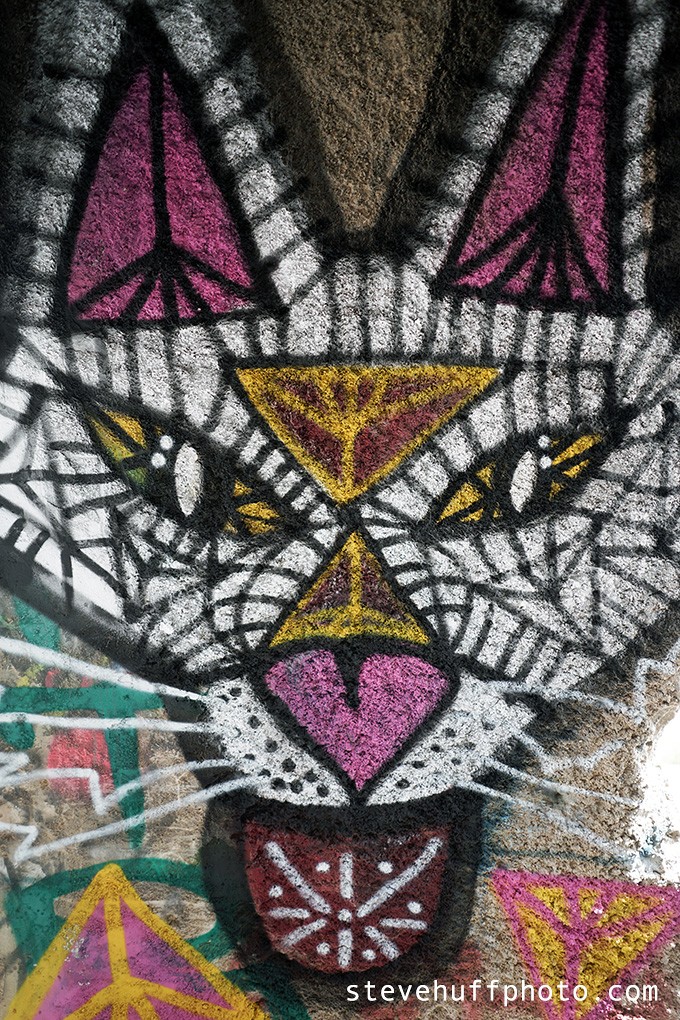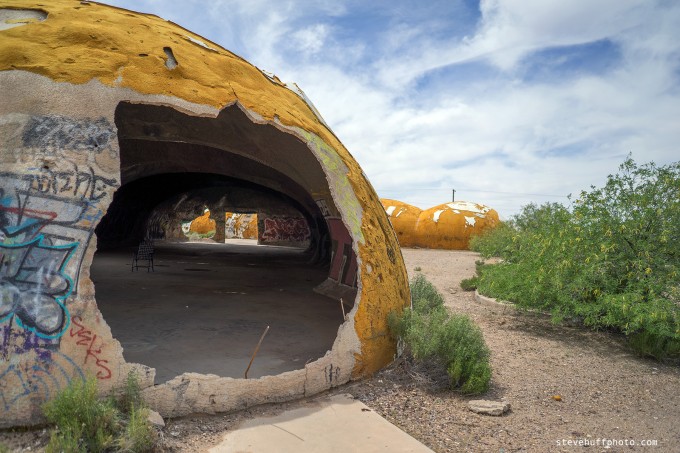 It has some distortion. If you shoot JPEG in your Sony A7 series camera you will never see it, as the camera corrects for this automatically, and I admit, sometimes the JPEGS out of the A7II look better than my processed RAW files so shooting JPEG for me is not an issue. But since the lens is not yet shipping, there is no lens profile in Lightroom or ACR for this lens, so when shooting RAW, right now, you will see distortion. Much like the powerhouse Sony RX1 and RX1r, the lens will show some barrel distortion and it needs correction. I used the profile for the Sony 28-70 and it took care of it pretty good  – but even so, if you shoot RAW, the lens will need a lens profile to fix the distortion.
Below is a sample shot – One from RAW without any lens correction, one out of camera JPEG with the distortion fixed. This way you can see what to expect if you shoot raw and do not use correction. Click them for larger.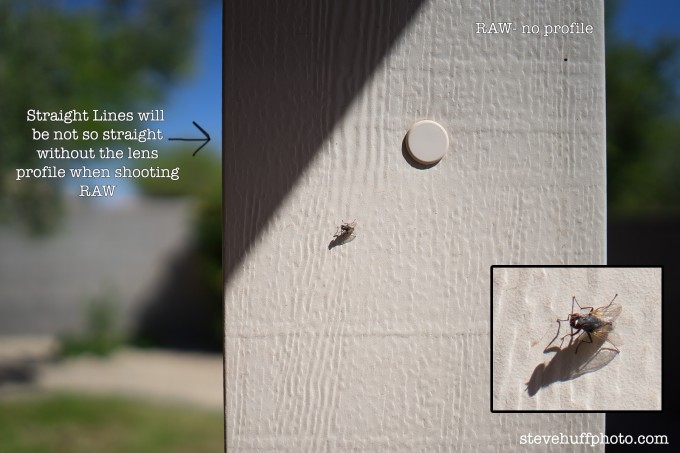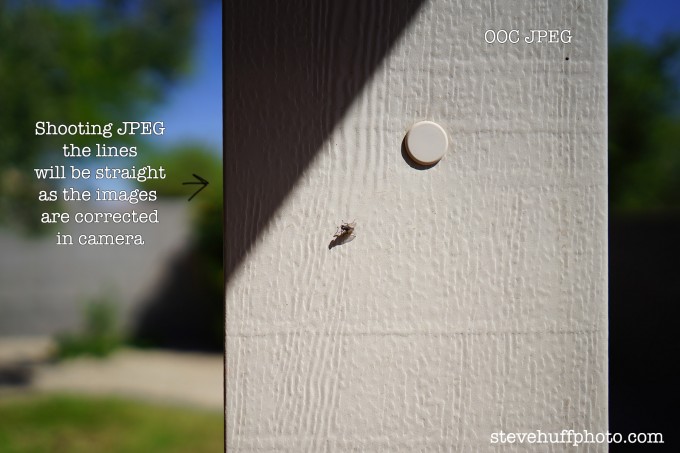 As you can see, there is distortion but as I said, even the now legendary RX1 has this issue if you shoot RAW. MANY cameras do this today, have in camera lens profiles that fix the issues automatically. With lenses being made smaller, compromises have to be made and I will take in camera  profile correction any day over a lens that would be 4X the size. This is one reason why Leica lenses are so expensive. They are all optically superior lenses that will not distort and do not need correction. They are already corrected..and small. But the drawback is that they are UBER EXPENSIVE. The 28 f/2 from Leica is $4300. The Sony? $450 or almost 10X less expensive. So do not expect optical perfection, instead, expect a lens that will give you fantastic out of camera quality that is sharp, colorful, higher contrast and has load of pop.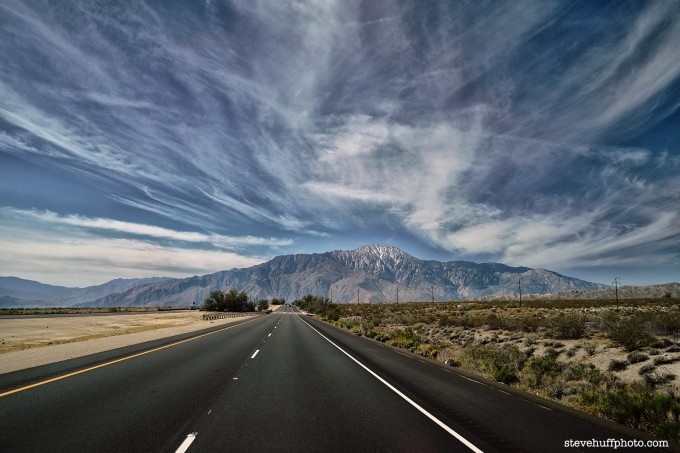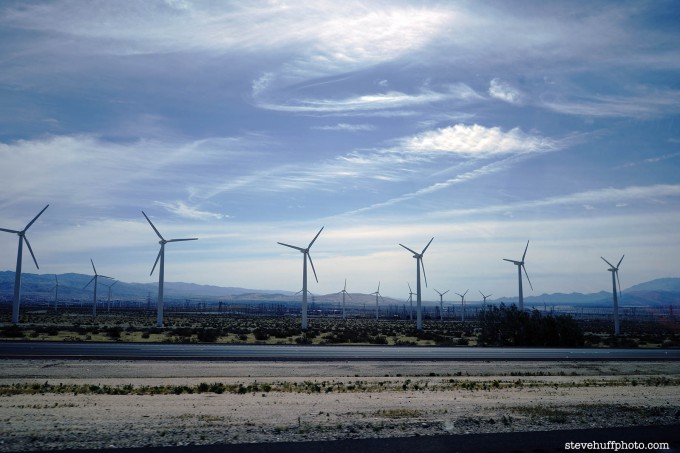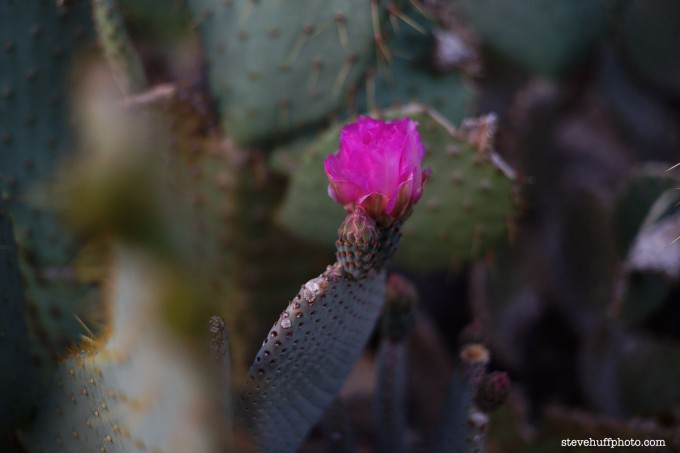 How could this lens be so good for under $450?
It just is. Sony has created a fantastic lens here. It is fast with AF, locked on quickly every time. It is light and compact and it provides smashing color, contrast and pop. Some may think it has too much contrast so you may want to lower the contrast in your favorite editor.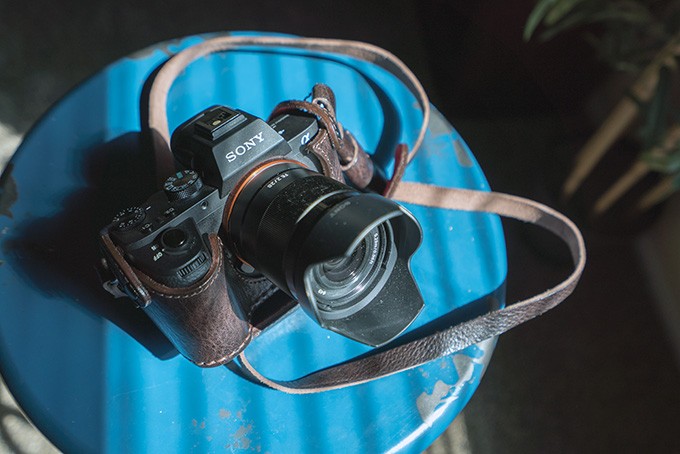 So I am excited about this lens. After shooting it for 2 weeks I do not want to be without it as it has become glued to my A7II. The 35 1.4 Zeiss is stuck on my A7s. Both lenses are fantastic that propel the A7 system into the stratosphere in my opinion.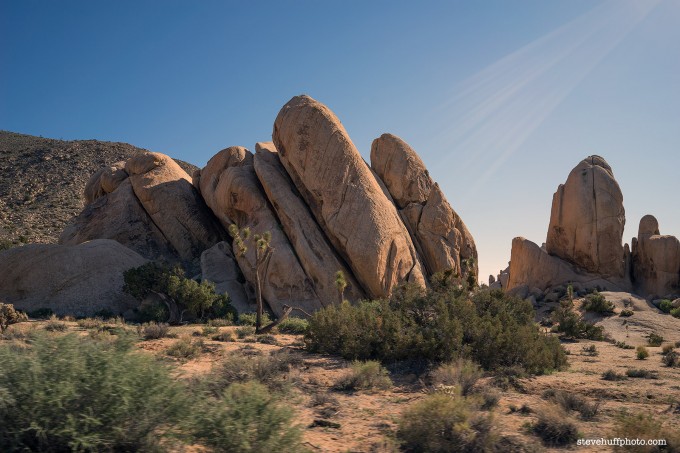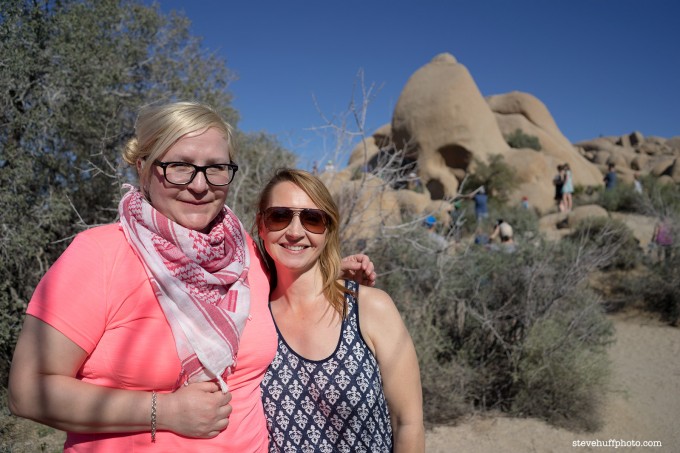 Sony is maturing their FE line and it is looking fantastic. All kinds of lenses, all kinds of choices, the new bodies with more to come. They are on a non stop roll and if they keep it up, this will be the system to beat. Many predicted Sony's doom, many said they can't compete with Fuji or Leica.
WRONG!
Not only are they competing with Fuji and Leica, they are surpassing them quickly. The quality from a camera like the A7II and these new Sony FE lenses is nothing short of astonishing. If the A7II and 28 f/2 came out 10 years ago, we would be saying "THIS IS COMPACT MEDIUM FORMAT" and it would have skyrocketed to the top. But of course this new tech in sensors and bodies did not exist then, but I predict Sony has another Ace up their sleeve as they are always thinking forward and to the future which is the way to do it. I know many photo geeks who are thrilled to death with their Sony A7s and A7II cameras whether they use Leica glass, Sony glass or Zeiss glass.
My son Brandon, now almost 19 (where has the time gone)? Shot at f/2 with the 28 on the A7II – he never likes to make a serious face these days 🙂 
Click image to see the 100% crop.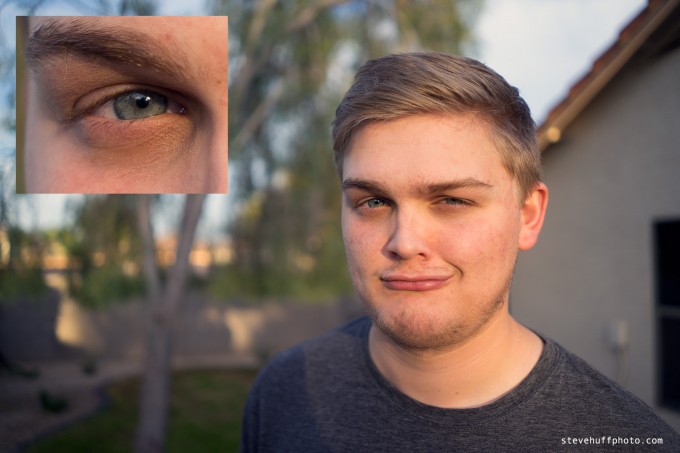 –
Another with a 100% crop embedded – click it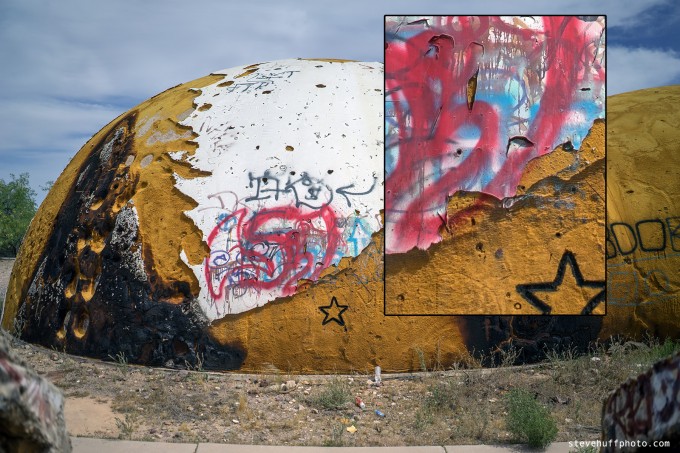 –
At night in my bedroom. As I prepare for bed my dog took it upon herself to lay on my pillows. Used the light from the lamp on the nightstand. ISO 800 at f/2. Focus was quick and accurate.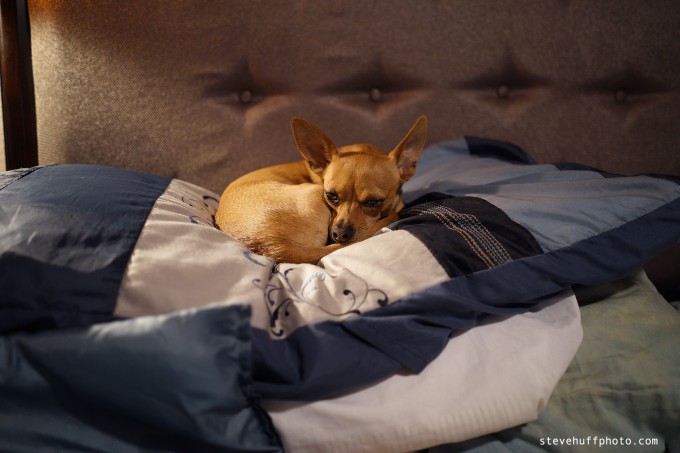 Pros and Cons of the Sony 28 f/2 Lens
Pros
Small and Light
Priced RIGHT at $450
Extremely sharp lens, even at f/2
Higher contrast, deep color, rich POP
Close focus ability of 0.96 foot.
Smooth creamy Bokeh
Fast AF, Accurate AF
Seems like a perfect size for the A7 series
Cons
Has distortion with RAW files  – needs a profile. JPEGS are fixed in camera
Build quality is that of a $450 lens. Not tank like in any way.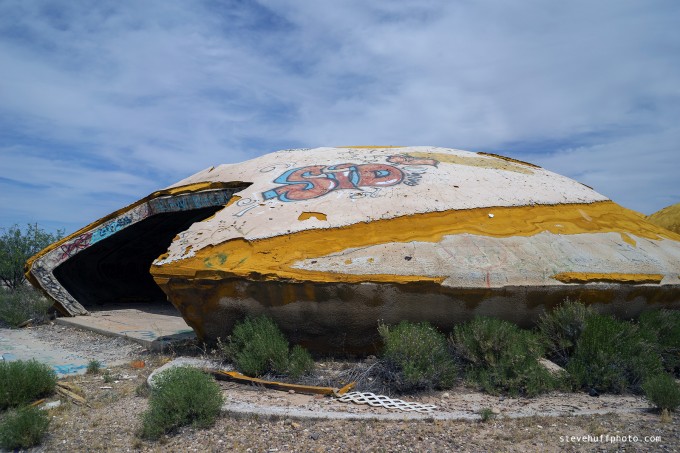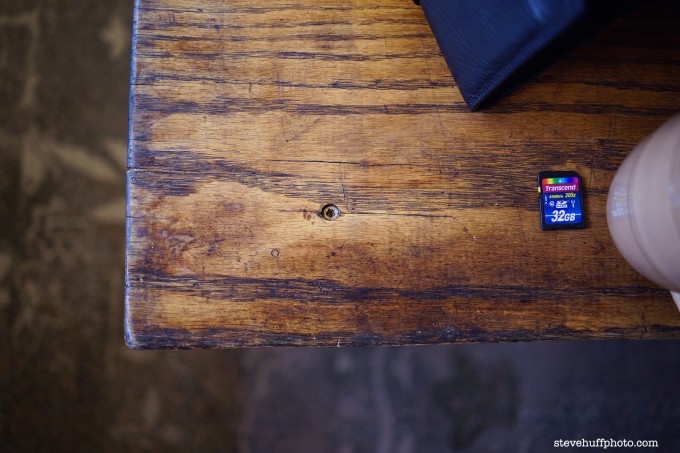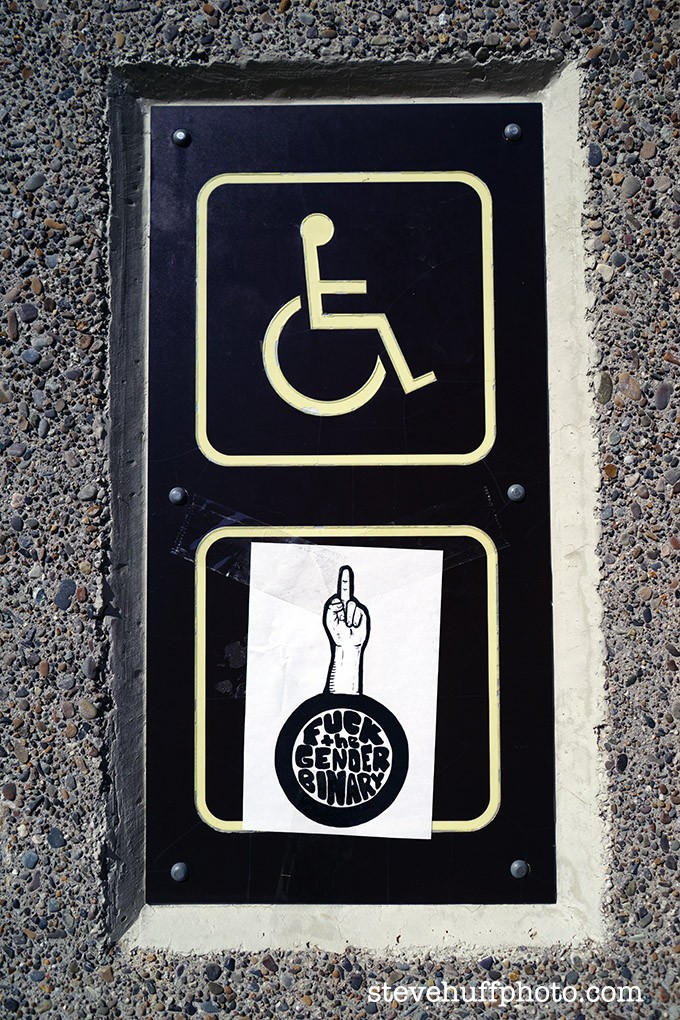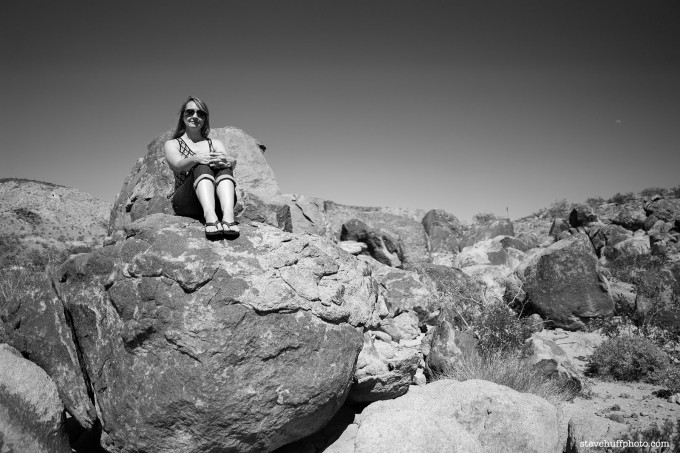 My Final Word on the Sony 28mm f/2 Lens
Sony has come a long way since the NEX-3 and 5 from when they started on this mirrorless path. Little did we know that a few years after these tiny cameras Sony would release a full frame system that no one else has yet to compete with. Not Fuji, not Leica, not Nikon, not Canon, not Ricoh, not Pentax, not Olympus..NO ONE. So for now, here in 2015, Sony is gaining serious steam. I see it in comments, in sales and in clicks. Sony is leading the pack in the enthusiast market.
Many used to complain that Sony did not have enough lenses for the FE system yet here we are a year and half from the start of this brand new system and we have tons of lenses to choose from. Many GREAT, some GOOD and some average. But the choices are there. We now have this 28mm, which has add ons for wider views and even fisheye effects. We have the 16-35 Zeiss and we have the 24-70 Zeiss and the 28-70 more affordable option. We have the 35 2.8, the 35 1.4 and the Zeiss Loxia 35 and 50 f/2. We have the 55 1.8, the  90 Macro (coming) and the supremos and even pro 70-200. There are more and more to be announced.
As for this 28mm, it is to me, a no brainer at $450. You will not find a better new production 28mm for full frame for this price, period. While not perfect due to the distortion that is present without correction or using a lens profile, it is easily overcome. Shoot JPEG and they are perfect out of the camera. Shoot RAW and you will need to apply the camera lens profile to fix the distortion, but when it is fixed the images will be gorgeous.
I liked shooting this lens JPEG as the color and pop right from camera was fantastic. I also shot RAW, and those were great as well. For me, this 28mm is a must own, and my pre-order is in. It will ship in May and is priced at $450.
Where to Buy the 28?
You can pre-order it at Amazon HERE or B&H Photo HERE.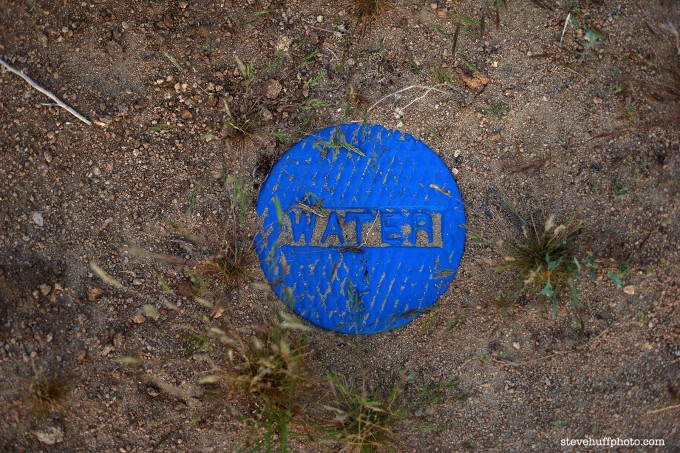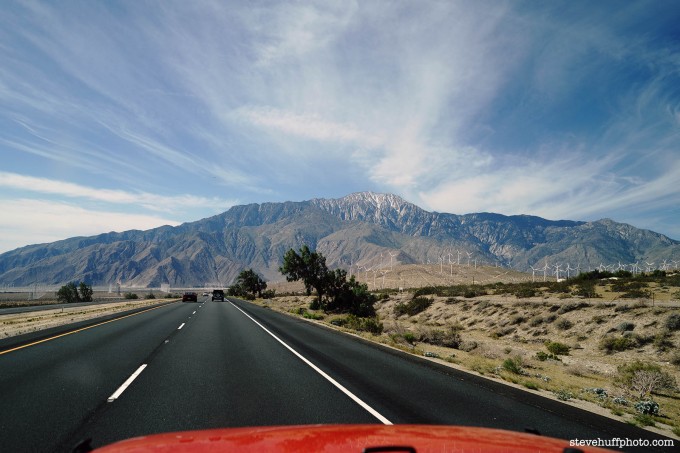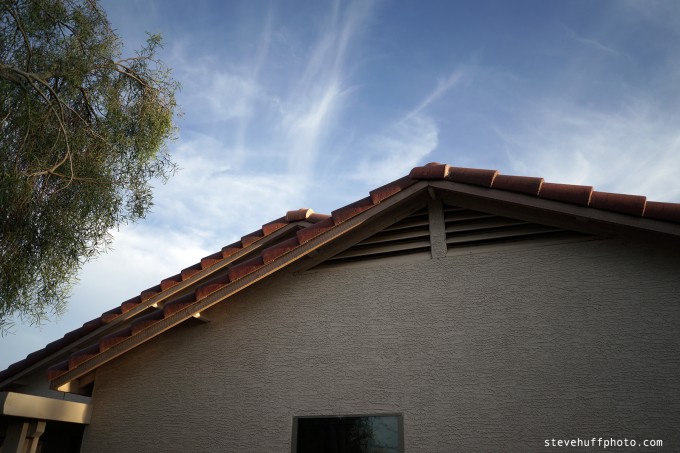 —————————–
PLEASE! I NEED YOUR HELP TO KEEP THIS WEBSITE RUNNING, IT IS SO EASY AND FREEE for you to HELP OUT!
Hello to all! For the past 7 years I have been running this website and it has grown to beyond my wildest dreams. Some days this very website has over 200,000 visitors and because of this I need and use superfast dedicated web servers to host the site. Running this site costs quite a bit of cash every single month and on top of that, I work full-time 60+ hours a week on it each and every single day of the week (I received 200-300 emails a DAY). Because of this, I need YOUR help to cover my costs for this free information that is provided on a daily basis.
To help out it is simple, and no, I am not asking you for a penny!
If you ever decide to make a purchase from B&H Photo or Amazon
, for ANYTHING, even diapers..you can help me without spending a penny to do so. If you use my links to make your purchase (when you click a link here and it takes you to B&H or Amazon, that is using my links as once there you can buy anything and I will get a teeny small credit) you will in turn be helping this site to keep on going and keep on growing.
Not only do I spend money on fast hosting but I also spend it on cameras to buy to review, lenses to review, bags to review, gas and travel, and a slew of other things. You would be amazed at what it costs me just to maintain this website, in money and time. Many times I give away these items in contests to help give back you all of YOU.
So all I ask is that if you find the free info on this website useful AND you ever need to make a purchase at B&H Photo or Amazon, just use the links below. You can even bookmark the Amazon link and use it anytime you buy something. It costs you nothing extra but will provide me and this site with a dollar or two to keep on trucking along.
AMAZON LINK (you can bookmark this one)
B&H PHOTO LINK – (not bookmark able) Can also use my search bar on the right side or links within reviews, anytime.
Outside of the USA? Use my worldwide Amazon links HERE!
You can also follow me on Facebook, Twitter, Google + or YouTube. 😉
One other way to help is by donation. If you want to donate to this site, any amount you choose, even $5, you can do so using the paypal link HERE and enter in your donation amount. All donations help to keep this site going and growing!
 I do not charge any member fees so your donations go a long way to keeping this site loaded with useful content. Thank you!