Comparison Re-Do – Leica X2, Fuji X100, Olympus E-M5 and Sony NEX-7
Ok guys here you go. A bandwidth busting set of full size images from four different hot mirrorless cameras. This time the cameras were all set on a solid surface before shooting so there is zero chance of hand shake or motion blur. You can click on any image for a full size file converted from RAW. Things to note. All cameras were set at f/4. All cameras used their own metering to expose and meter the scene. I converted from RAW and applied ZERO sharpening and changed nothing, so what you see if what came from each camera as covered by Adobe Camera Raw. Also, this was in full, harsh, mid day AZ sun. The light did not change during this 5-10 minute test.
To be honest, the fastest focusing camera here is the E-M5. This is followed by the X100 and X2 which are tied for AF speed and the NEX-7 is the slowest of the bunch for AF (with the Zeiss 24) though it is still very good. All cameras have fast and acceptable AF. Take a look at the files below and leave a comment with your thoughts.
Enjoy!
OK, 1st the Leica X2 – base ISO –  No possibility of camera shake – f/4. Price as tested – $1995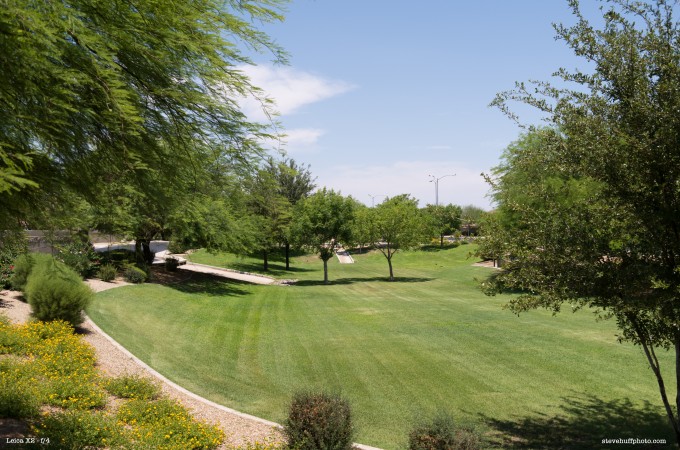 –
Now the Fuji X100 at f/4 – base ISO – Price $1199 for silver – $1699 for black set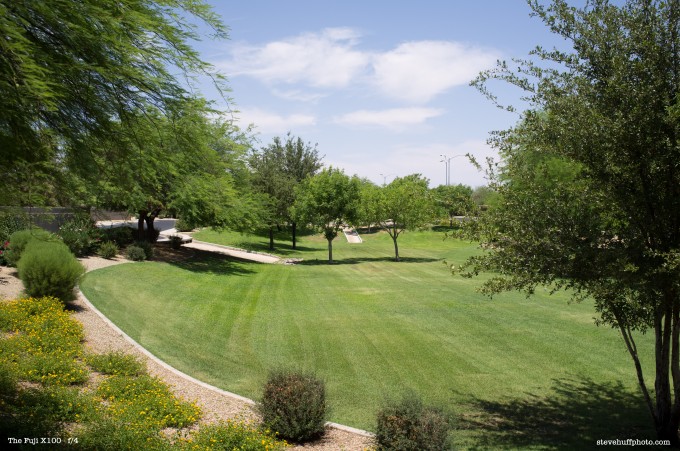 –
The Olympus OM-D E-M5 and Olympus 17 2.8 – Base ISO – F/4 – Price as tested $1299
–
Sony NEX-7 and Zeiss 24 – Base ISO – f/4 – Price as tested – $2300