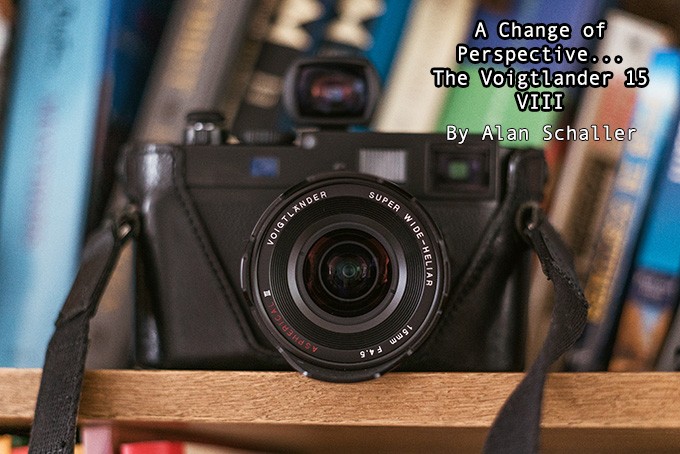 A Change Of Perspective – The Voigtlander 15mm f/4.5 III
By Alan Schaller – My Flickr link – https://www.flickr.com/photos/alanschaller/
Buy the 15 lens HERE at CameraQuest or HERE at B&H Photo
Hello everyone. First off, a big thank you to Steve for giving me the opportunity to write again on his great site.
I heard very good things about the first and second versions of the Voigtlander 15mm f/4.5, namely their low price, compact size and classy rendering. They were however known to colour shift on the M9, M240 and the A7 series, meaning many digital users used the lens as a black and white tool. From what I can tell from my pictures colour shifting has been completely sorted in this third version of the lens, which of course is a great thing. Also worth mentioning is the incredible lack of distortion.
I happened to have a holiday booked to the South of France a few days after I received my lens, and thought it would be the perfect place to let this super wide-angle flex its muscles! The region I went to (The Côte d'Azur) features crazily photogenic villages, street scenes, the sea and mountainous areas, so I had a lot fun shooting in a variety of environments with the 15mm on my Sony A7s and Leica Monochrom. The shots in this review were all taken on that trip.
Sony A7s ISO 2500 – f/4.5 – 1/40 sec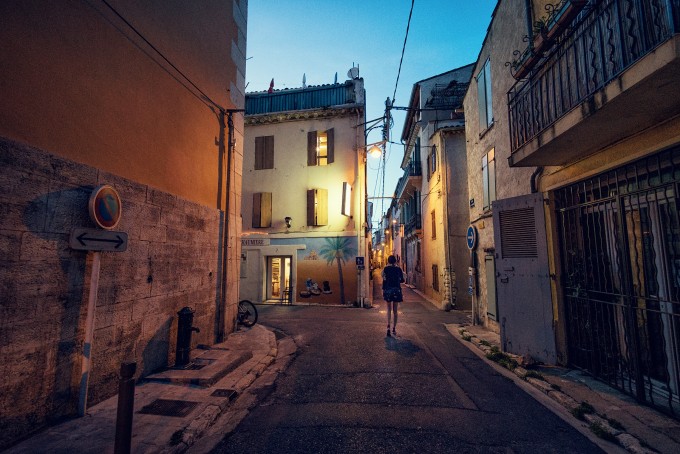 I had not extensively used a lens wider than a 35mm before getting this 15mm prime. My main reason for buying a super wide angle lens was to shake up my shooting style. I can confirm that it has, and recommend trying one if you haven't already! I enjoy the 50mm focal length most of all, and being so used to looking for photo opportunities through the 'eye' of a 50, what I was seeing through the 15mm viewfinder initially seemed almost comical. The first day I had the lens, I walked around London with it on the Monochrom, initially marvelling like a child at how I could get whole buildings in frame whilst standing a few meters away from them.
I eventually calmed down and started thinking about how I could get the most out of my new lens. It seemed immediately obvious that it would be useful for shooting landscapes or epic sky scenes, but being primarily a street photographer, I wanted to try and use it on the streets too. Initial test shots proved this to be tricky! A lot of the time you have to get extremely close to the subject to make an interesting shot. The silent shutter on the A7s made me feel more confident to do so. It's something I am going to enjoy experimenting with.
The thing I have found most interesting and creatively rewarding about using this super wide angle lens is the way it presents an image with such an unfamiliar perspective to the human eye. A 50mm lens is great as it is so familiar to our field of view, but I am really interested by the way this lens is so unfamiliar. Certain scenes that would be very mundane with a standard focal length can become surprisingly interesting when you use a super wide angle. This one was taken on the plane going to France:
Leica Monochrom – ISO 320 – f/4.5 – 1/30 sec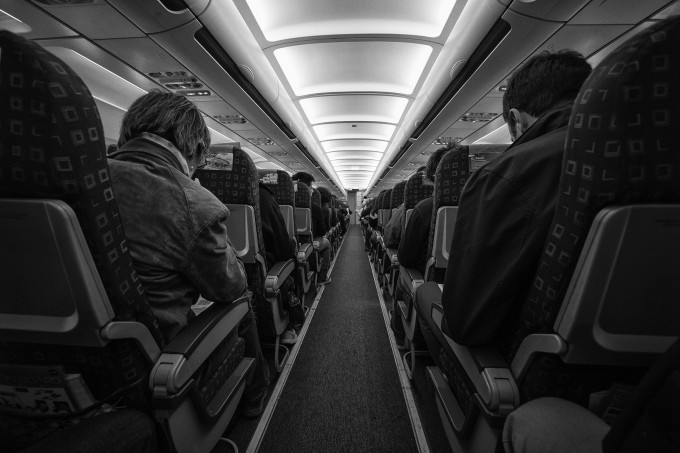 The Monochrom gets on very nicely with this lens! Images are detailed and have great contrast. If you stop down to f/8 the depth of field is impressive. Also, as the DOF is so deep on a lens this wide, at f8 the lens is focusing from its closest point of 0.5 meters all the way to infinity, so there is zero need to adjust focus! This is a welcome attribute as it takes more consideration to get a shot perfect with a 15mm due to the extra surrounding context inevitably being in frame, and not having to worry about nailing focus helps speed up the whole process.
I have found sharpening to be totally unnecessary when using this lens on the Mono. This lens and camera combo feels great to use, and is perfect in terms of size and weight. They feel seriously solid together in the hand, and look great too! Same goes when it is used on the A7s. It feels well-balanced.
I expected the lens to work fantastically on the Monochrom (as the previous version did too), but I have been super impressed with the results on my Sony A7s. The colour is to die for!
Sony A7s – ISO 100 – f/8 – 1/200 sec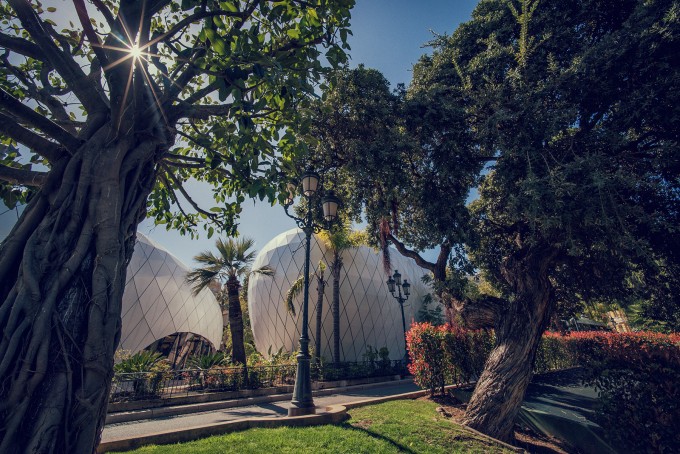 –
Sony A7s – ISO 100 – f/8 – 1/250 sec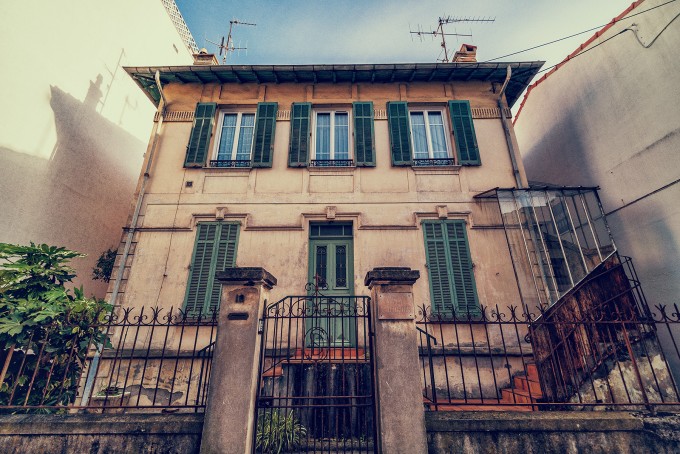 As many people know the A7s is a low light monster, which meant I could shoot at any time of night despite the fact that this is a pretty slow lens. Simply crank the ISO to 8 or 10 thousand and snap away handheld, knowing the images will retain great detail and colour. Simple! As I mentioned before, the edges retain their colour well, even under pixel peeping scrutiny, so hats off to Voigtlander for taking the time and putting in the R&D to revise this lens so well for digital sensors. Chromatic aberration seems very well controlled, but can still be spotted if you pixel peep. I am sure Voigtlander will sell many of these, as the price, although an increase from the previous generations of the f/4.5 15, is still way way below the outlay for similar offerings from Leica or Zeiss. Despite being relatively cheap, the lens is built excellently, has a metal hood and body, and takes sensible 58mm filters. Most importantly, from what I can tell, the image quality is right up there with those more pricey offerings from Leica and Zeiss.
Leica Monchrom – ISO 320 – f/5.7 – 1/125 sec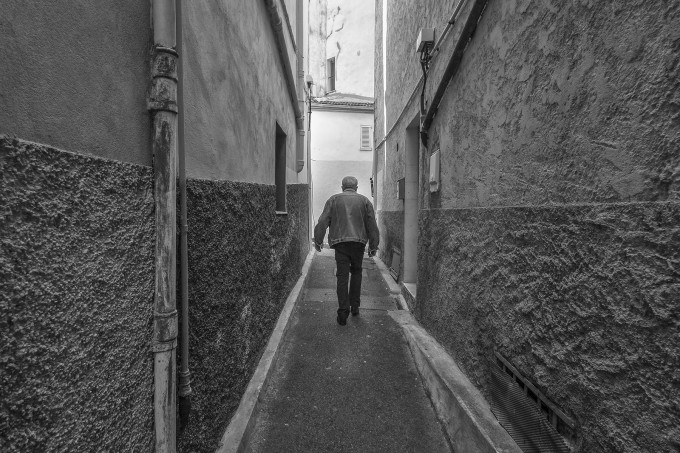 I can already tell that this lens is a keeper, which means more of my shots taken with this lens will be going up on my Flickr page for the foreseeable future! So if you are interested in seeing more shots, feel free to have a look!