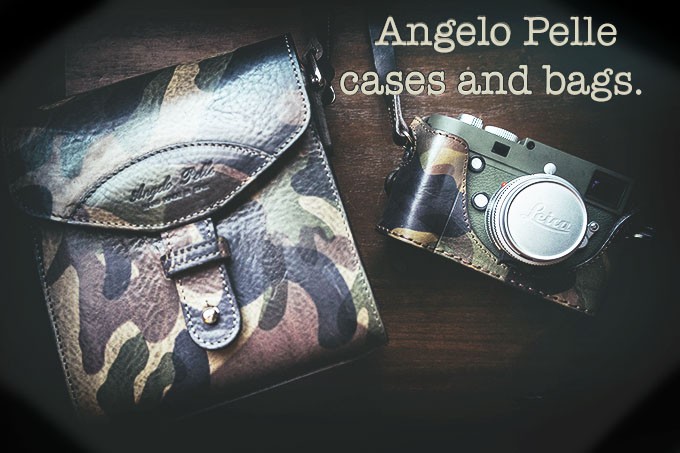 Angelo Pelle Cases for the M 240 and Sony A7II (Video)
After acquiring a Leica Safari M 240 set I went to the website of Angelo Pelle to see what he had to offer in the form of a half case for the green Safari. I knew I wanted something different, something unique and something besides the usual black or brown half case as the Leica Safari is a sort of Army Green color. After perusing his website for a while, and after owning a fantastic brown leather half case for my Sony A7II that Angelo made, I found the half case AND bag that I wanted from him for my Safari M.
Camouflage.
See the video below to see the case and bag
I decided to order
his "Henri Bag"
which is a small design that will hold your Leica and small lens as well as one more lens to bring along, and that is about it. I asked for BOTH in Camo color (though if I could go back I would get the case in CAMO and the bag in Black) and in less than 2 weeks I had the custom set at my door. I have had my share of half cases for Leica M cameras.
Gariz
,
Arte Di Mano
, Luigi,  Artisan & Artist, Leica's own cases and a few cheap options that all fit loose and sloppy. I always have said "you get what you pay for" and this holds true with half cases for the Leica M. Usually.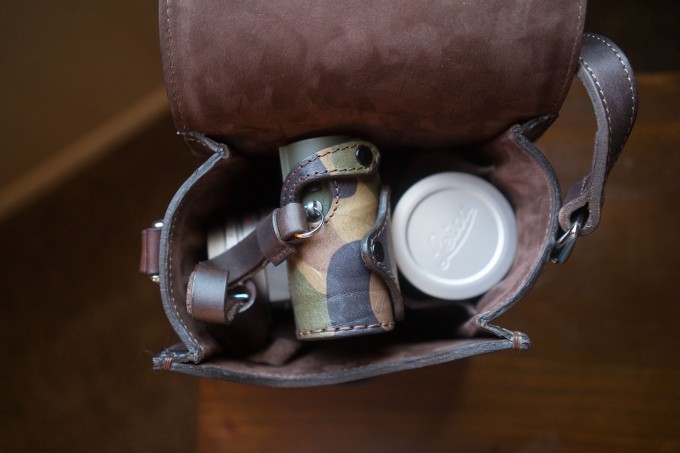 The best fit cases I have tried until now have been the Arte Di Mano line, but man are they expensive. (then again, so is a Leica M). Luigi cases are gorgeous as well but a tad on the thick side and Leica's own cases are the worst of the lot with sloppy fits and odd designs.
As for Angelo Pelle, his cases are right up there at the top when it comes to quality, design, fit and finish. When I received my Camo case for the Safari I was stunned at the quality of Leather used as well as the "fit like a glove" design. It offers nearly full protection for the camera, most I have seen for a half case as it come all the way up to the top and even covers pretty much all of the rear bottom, top and sides. There is even a flap to cover the LCD if you want to do that. I have been shooting the M like this, and it is pretty cool to ignore the LCD!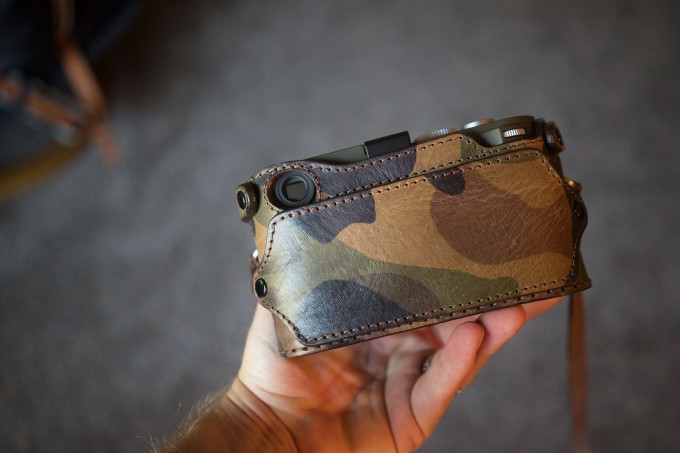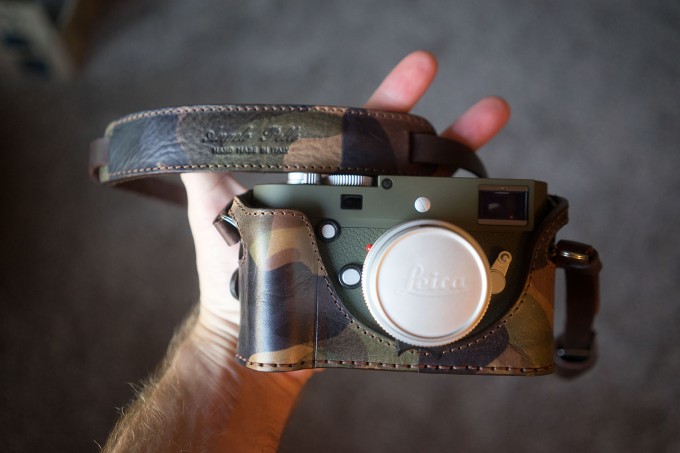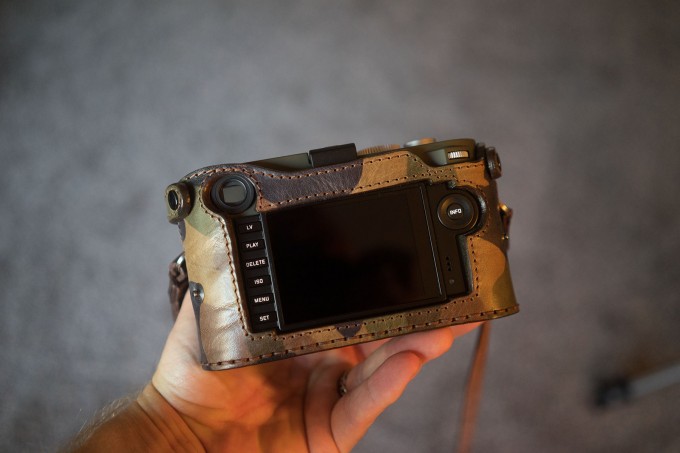 Angelo's products are top notch, best rating I can give. He is a friendly guy, offers unique options and all products of his are hand made in Italy. They fit perfect and feel fantastic. The Leica case has a built in grip that allows a nice feel, and this really takes it up a notch as well.
His cases are not cheap, but they are not the most expensive either. I find them to be the best I have used, and for quality Leica leather cases, price in the upper middle of the range. Less expensive than Art De Mano and Luigi and well worth the cost IF you are looking for a high quality beautiful case to protect your camera and give it a nicer feel when you are using it.
You can see Angelo's website HERE. He has quite a it to offer and makes cases for many cameras. My Angelo Pelle Sony A7II case is superb, amazing. It is wearing in nicely as well. The only weaknesses I found with these cases is that once they are on you lose access to the battery and memory card until you take the case off. This is how 99% of cases are though. Me I shoot all day, come home and then take the case off once to get my card and battery. No problem.