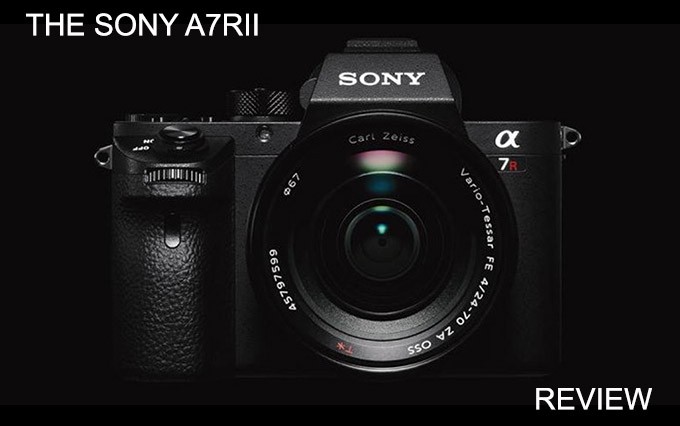 The Sony A7RII Camera Review. A real world look.
By Steve Huff
Buy the A7RII at Amazon or B&H Photo
Here we go! After a few weeks of use with this camera I can finally sit down and write about all of my thoughts on this incredible technological marvel, the new Sony A7RII. As of the end of August there are many who received their new A7RII and are enjoying it. I can state with conviction that I have enjoyed every second I have had with this stunning memory maker. I hope you enjoy reading my real world review as much as I have enjoyed creating it for you.
Zeiss Loxia 50 on the RII at f/2 – click it for bigger!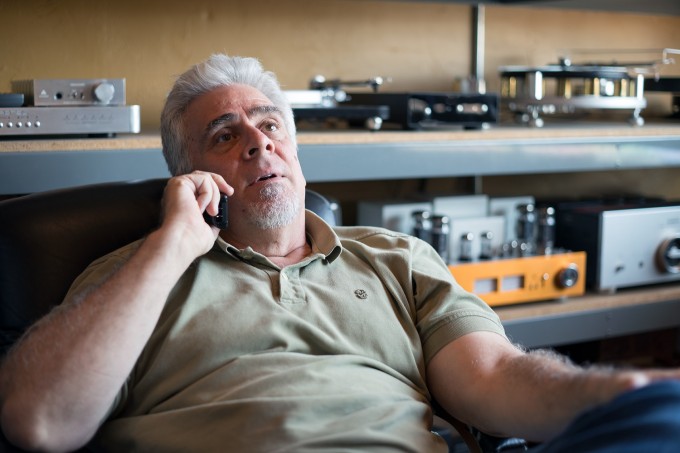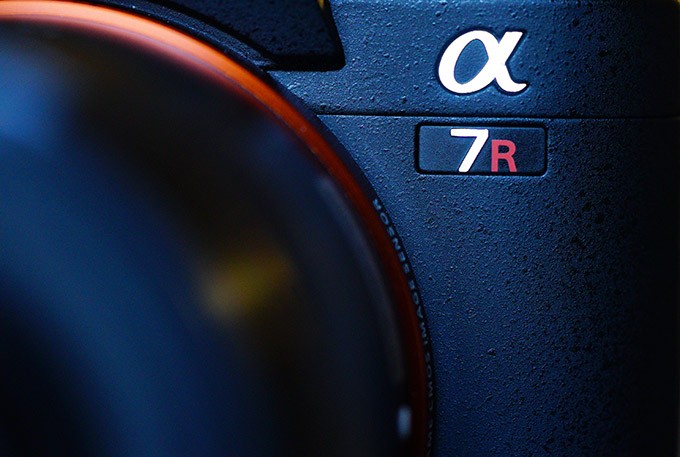 Let me start this Sony A7RII review by saying I have never shot, tested, used, owned or reviewed a camera in 35mm full frame format that competes with this one as an overall package. It does everything I need, and then some. It offers me fantastic low light abilities, fantastic video abilities, amazing snap and detail and beautiful files that print out as large as you would ever need, and look amazing as well. The camera is a true beauty, and one I expected to like not love (I usually steer away from mega megapixels due to the usual compromises involved).
55 1.8, late night low light with the A7RII – click it for bigger!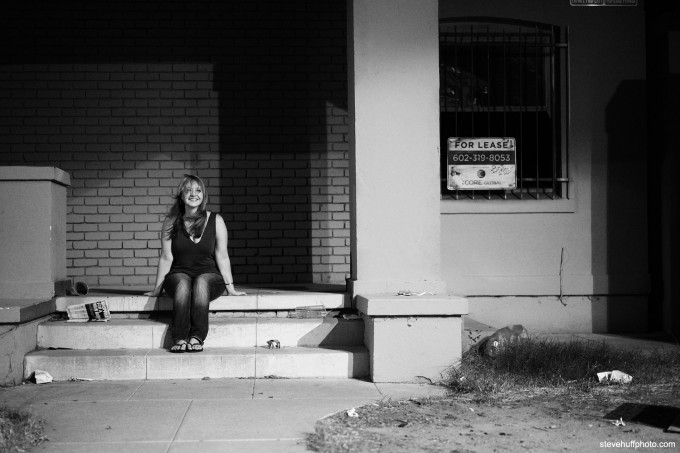 The A7RII, when announced, was something I thought was a "Uh Oh" moment for Sony. I assumed ISO would suffer, speed would suffer and the camera would  be cumbersome and slow due to the 42MP sensor (Like the original A7R was when compared to later models). Sony was promising a "no compromise" experience, the best of the A7II, A7R and A7s all in one camera almost…well, they did not say that specifically but hinted at it on more than one occasion or gave the idea that yes, this is one camera that can do it all.
Here is an image shot with the little Voigtlander 40 2.8 for the Sony system. See my review HERE. LOVE this lens on the A7RII!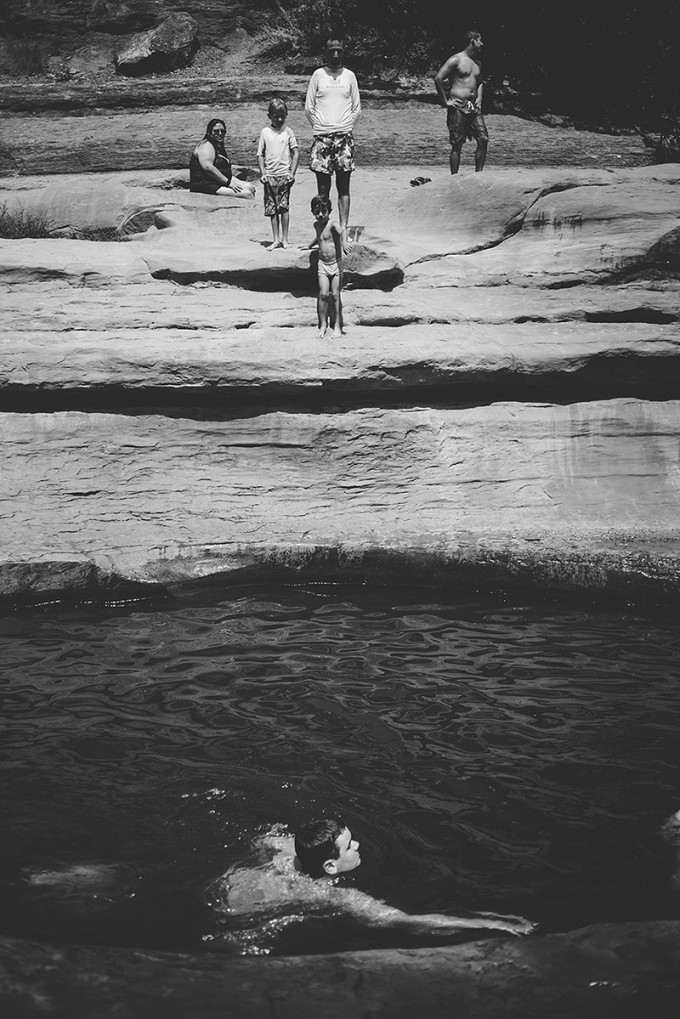 –
The shot below was with the Zeiss 35 Loxia, another fantastic lens on the A7RII. Maybe not as brilliant as the 35 1.4 Distagon but so small and lovely to use. Shot at f/2 in a very dim and low light restaurant. The sensor of the A7RII sucked in the light and "lit it up" which is what my Leica M always seems to excel at. This lens renders a nice organic image on the A7RII sensor.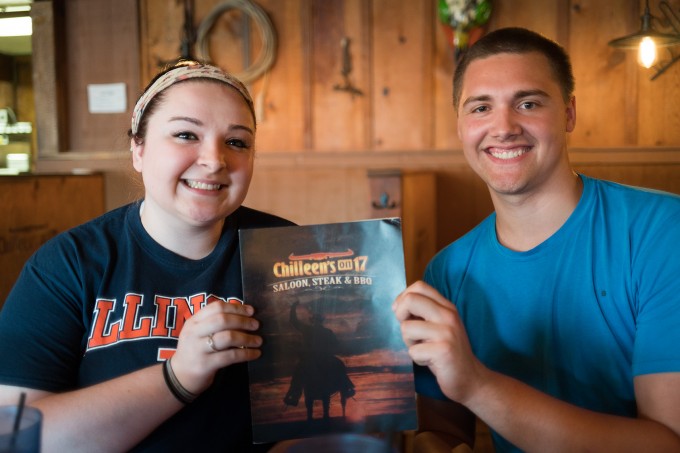 When I finally was able to test this camera, I started to realize that their claims were true (no compromise). Here I was with a "much smaller than any full frame DSLR" beautiful camera in feel, build and looks and when I started shooting it I was blown away by the speed improvements, IQ, color, AWB, metering, ISO performance, video and EVERYTHING it was doing for me. Those 1st few days were great but I knew I was in the "Honeymoon Phase" and that excitement would eventually wear off, as it always does. That is why these companies cam make a new camera like this every two years, as many people (the ones stricken with GAS) love to upgrade for something new and exciting after some time and tech keeps evolving at a rapid rate in the Sensor arena, so companies like Sony who make these sensors are pushing strong with the hardware to go with these incredible imaging sensors.
Outside at night with the Sony/Zeiss 55 1.8 (at 1.8) and the A7RII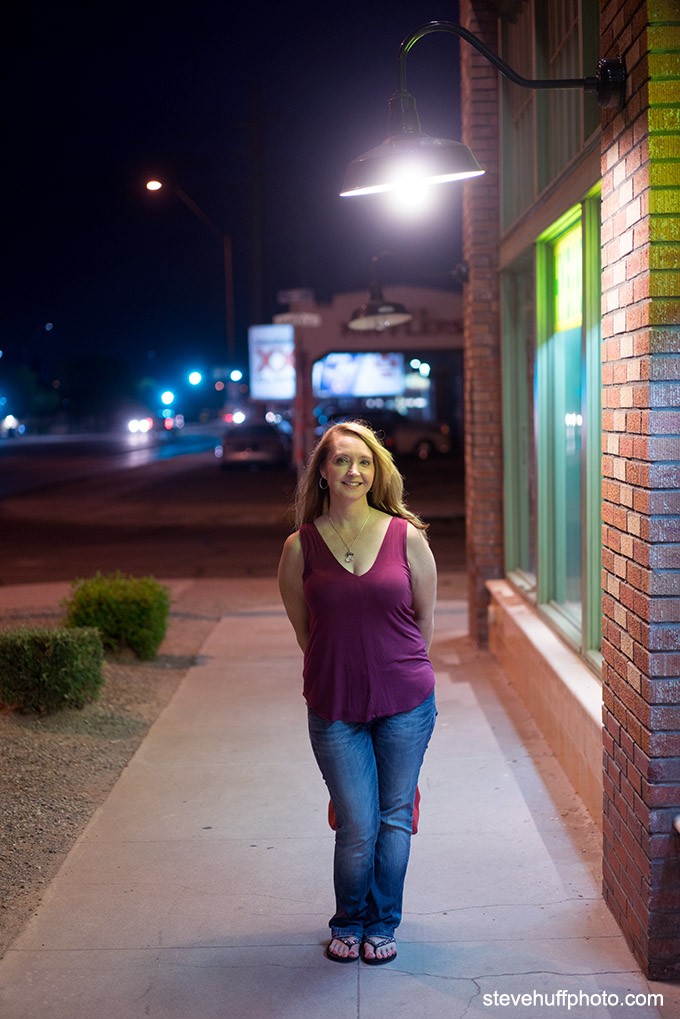 So I kept shooting and using the camera and every day my enthusiasm would jump UP instead of DOWN, which was odd while testing a new camera. The more I used it, no matter the light or situation, it never failed me in any way, and always delivered beautiful results. It was quick, it was easy to use manual focus glass on, it felt beautiful and with my wooden JB Grip, I had many asking me what kind of camera I was using as it looks stunning with a nice prime lens and that grip!
This one, the Zeiss 16-35 on the A7RII. Lovely lens that I am now addicted to for its amazing performance. Click for larger!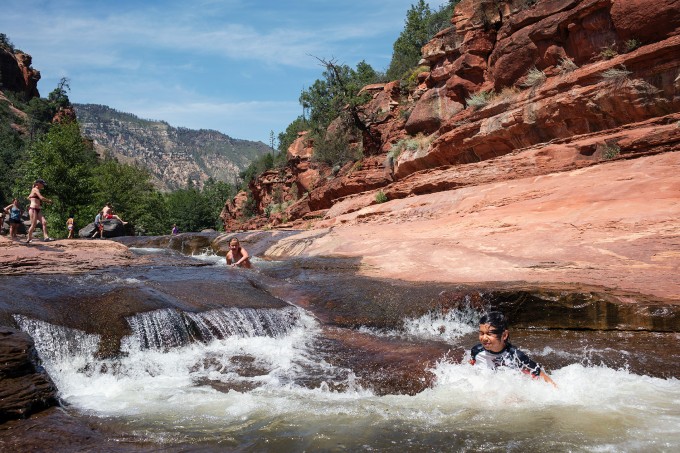 –
Then again, I also use the Voigtlander 15 4.5 III in Leica M mount and also adore it for its small size and brilliant performance. Click for larger!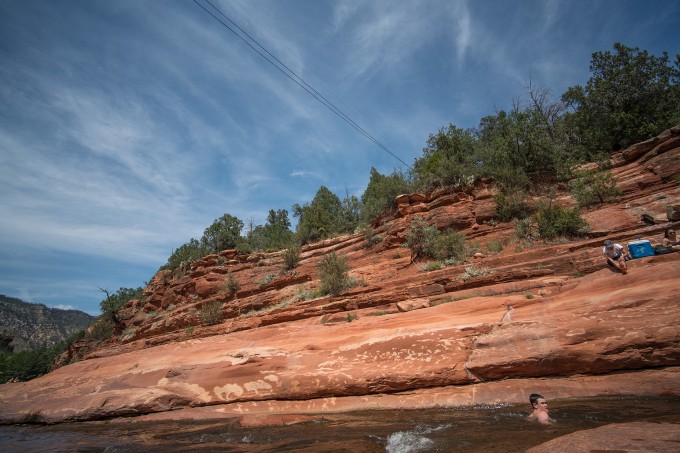 In any case, the more I shot this with Sony FE lenses, Zeiss FE lenses, Leica M mount lenses, Canon EF lenses..the more impressed I was. When I did this ISO test against the A7s I was blown away. When I shot it indoors, outdoors, in brutal full sun, in the magic hour or for portraits or landscapes, the A7RII just delivered the goods without muss of fuss. The Dynamic Range of this camera/sensor is astounding.
The 24-70 Zeiss on the A7RII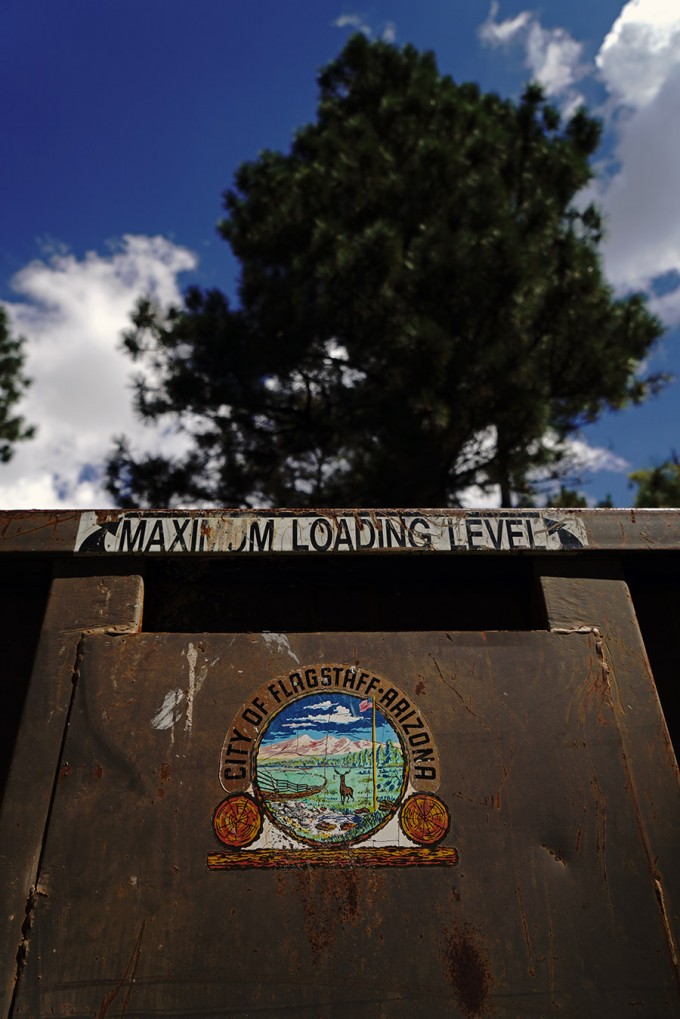 The Controversy
All the while I was enjoying the A7RII I was seeing forum postings about pixel peeping nonsense that has nothing to do with taking, displaying or printing photos. Was boggling my mind. If you believe what some who never touched the A7RII say, you would think you could not get a decent image from this camera due to the compressed RAW files. Lol. As you can see in this review, I see no issues with any of these images in regards to compressed vs non compressed raw files. I also do not see any issues in my huge prints I made. Hmmmm. The whole thing stems from pixel peepers and has nothing to do with the real capabilities of this camera as a serious or pro photo tool. I know pros using it without issue, at all, ever. So that is what matters. The real results.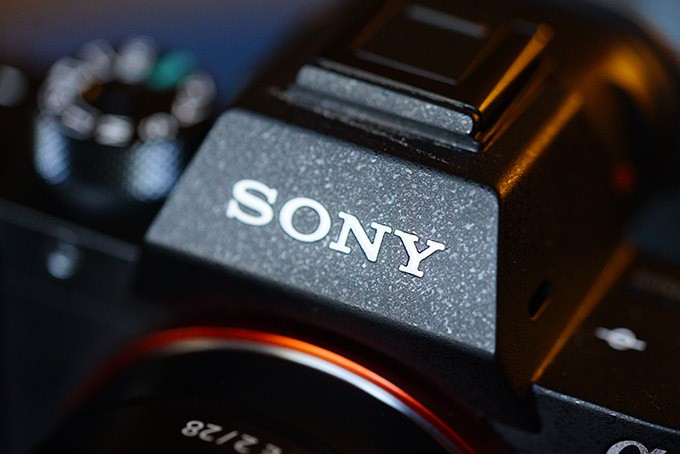 With that said, I feel Sony should give an option of uncompressed RAW files just to please those customers who want it. Shouldn't be too hard for them to do with a camera on this price level.
As you can already sense, I love the A7RII. Spoiler. Bam. BUT it is not perfect and I'd love to see a couple changes made down the road to get it closer to where perfect lies.
The 1st image below was shot with the Zeiss 24-70 at f/4. VSCO Filter applied. I found this lens to perform exceptionally well on the A7RII. The filter here crushed the blacks, but sometimes I like this look.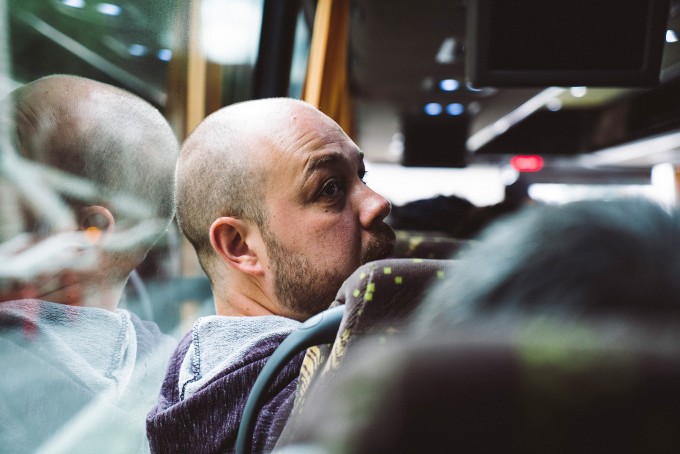 –
Below, using the Canon 50 1.2 via a Metabones adapter. No more front or back focus with this lens 😉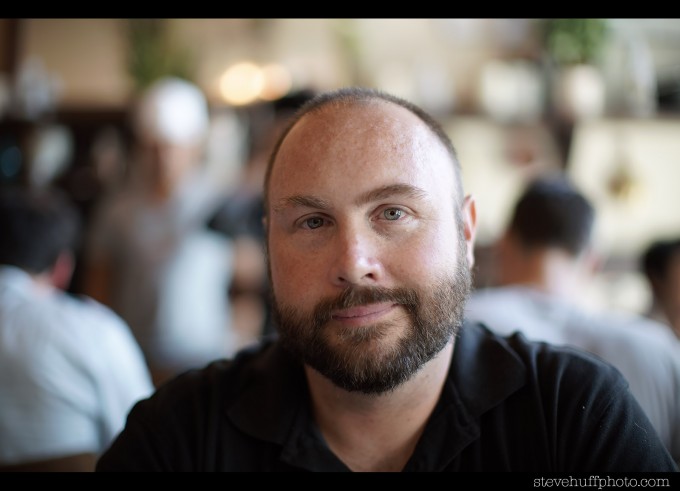 Before I get into all of the Nitty Gritty, I'd like to say that while I really liked the original Sony A7 and A7R, I never LOVED them for the long haul or when compared to the newer gen A7 series. Compared to what we have in the A7II and A7RII and even A7S the A7 and A7R were slow, clunky and LOUD. Todays A7RII is like a different camera when compared to the A7R of yesterday. Newer body style, better build, quieter shutter, silent shutter, 5 Axis IS, 4K video, 40% faster AF, much better C-AF, and the list goes on. Shooting the A7RII is very enjoyable so the usability factor is up there with this one, and that is unusual for a Sony camera as old NEX bodies were more like mini computers than cameras. The A7RII is very much a "camera" but one that is loaded with features and usable function.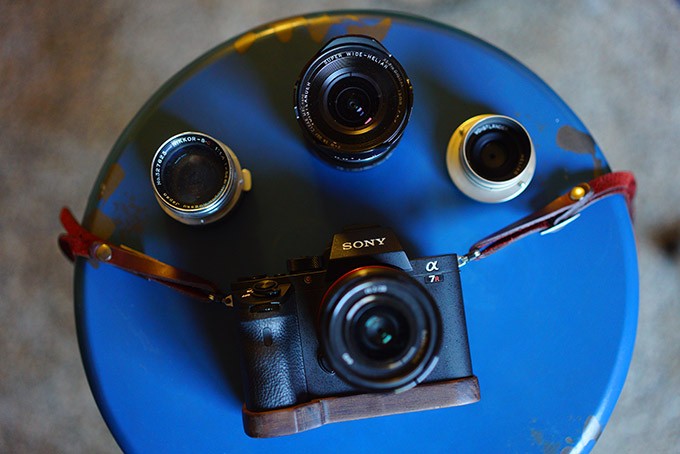 Using it with a Canon lens was also enjoyable. The image above and below were both shot with the Canon 50 1.2 using a Metabones adapter, and the AF was faster on the A7RII than the Canon 5DIII using the same lens! Crazy but true, and verified by many who were with me. I loved the 50 1.2 Canon so much on the A7RII I put one in my Amazon cart right after testing it out. I never did buy it as it's not a cheap lens but one day I just might as it seems to do really well on the A7RII.
Was much more enjoyable to use on the A7RII than it was on my old 5D from long ago (would always front focus or back focus on the 5D for me). This lens keeps its 3D character on the A7RII.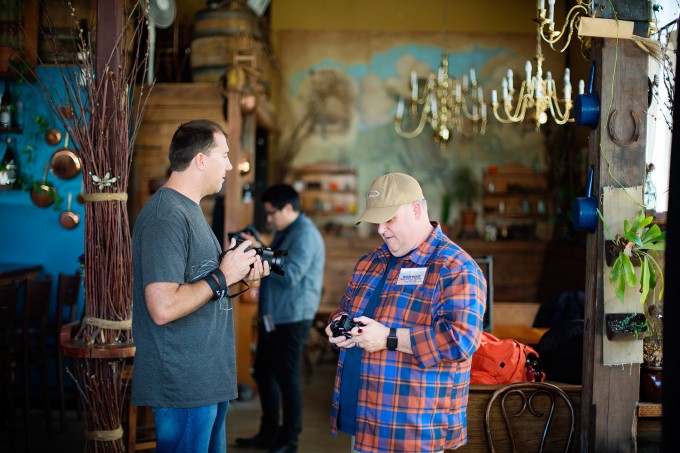 –
One more from the Canon 50 1.2 (see it HERE). Beautiful color, rendering and Bokeh.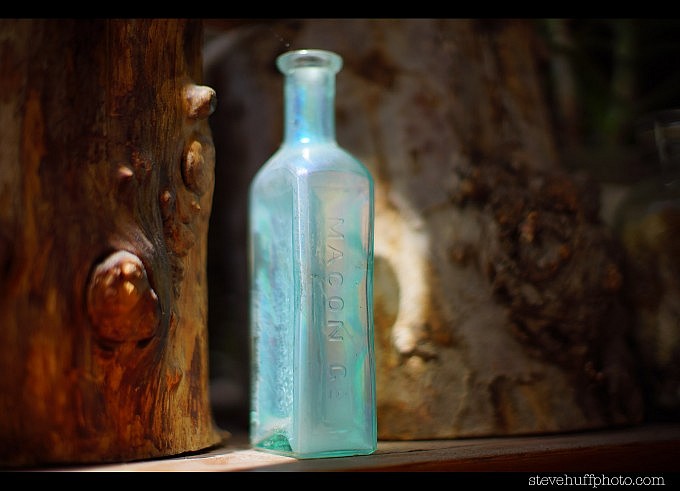 It's all in the details..
For me, I enjoyed the Sony A7s with intense enthusiasm (and still do) because those big fat megapixels on that big full frame sensor just delivered the goods. It was the 1st A7 body that really pushed on with speed, low light, video and user experience. Due to the 12MP on the huge sensor we were getting insane high ISO performance that was previously not possibly. We were close with the Nikon D4 and Df but the A7s pushed it over the edge for low light work. Video guys were using video at crazy high ISO and getting nice clean footage out of it. The A7s and A7II, for me, were the pinnacle of the A7 series. Until now. With the A7RII I am seeing the best of all previous A7 bodies rolled into one, and then some.
Click the image for larger view and enjoy the details 😉 Taken from a Helicopter while in Portland.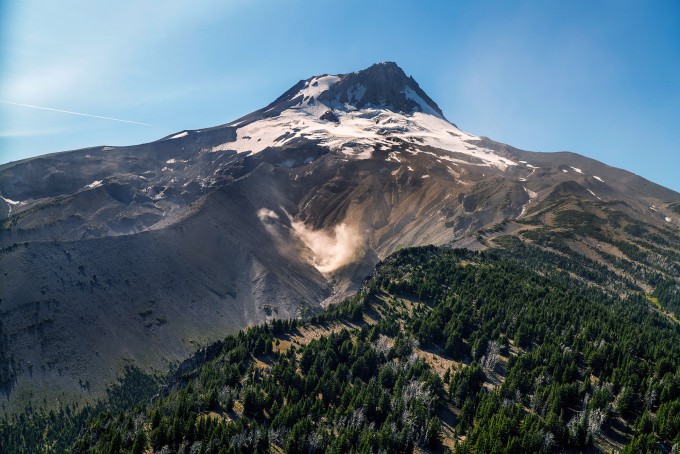 With the A7RII we have a camera that is not only full frame, not only 40% faster than the previous A7R for AF and not only built to a higher standard, we have a camera that creeps somewhat into the A7s territory for low light high ISO work. We have a camera that is the technically best in the Sony line for video (though some overheating issues have been reported).
We have an improved 5 Axis IS (though it still is not up to Olympus E-M5 II levels of performance for the 5 Axis IS) so ALL lenses can be stabilized on this new massive sensor, even old Leica glass. We have a huge EVF that allows us to see what we do in real-time as in, "what we see is what we get". We have a swivel LCD and a vast selection of native and non native lenses to pick from to use on this camera. We have an amazing street camera in the A7RII because while we do not need 42MP of resolution, with the camera being fast and good in low light, we no longer compromise here (huge MP used to mean crappy low light, not anymore). This also gives us great cropping ability with all of those megapixels.
Man, remember the days of 1MP cameras? Now we have 42 in a smallish full frame compact body. Crazy!
Take a look at the images below. Click on them and see them larger with a full 100% crop
1st a full size from RAW image, OOC
1st one, Zeiss 35 Loxia at f/2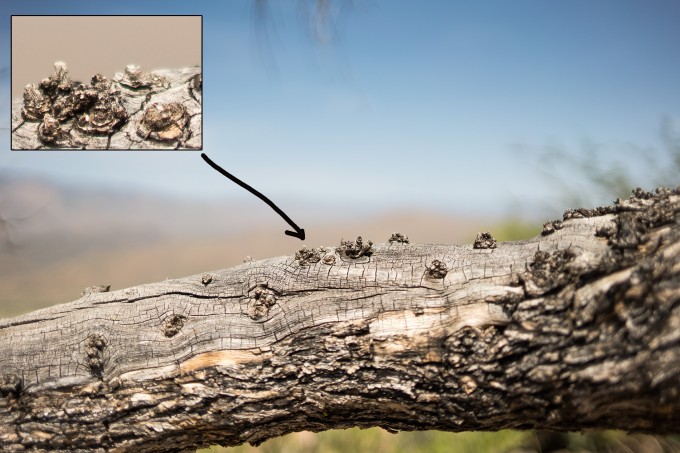 –
Next, Zeiss 16-35 at f/4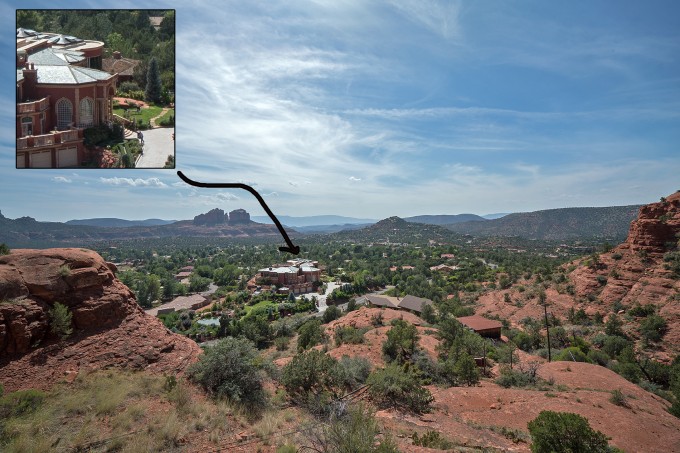 –
Loxia 35 at f/5.6 – CLICK IT TO SEE THE INSANE DETAIL!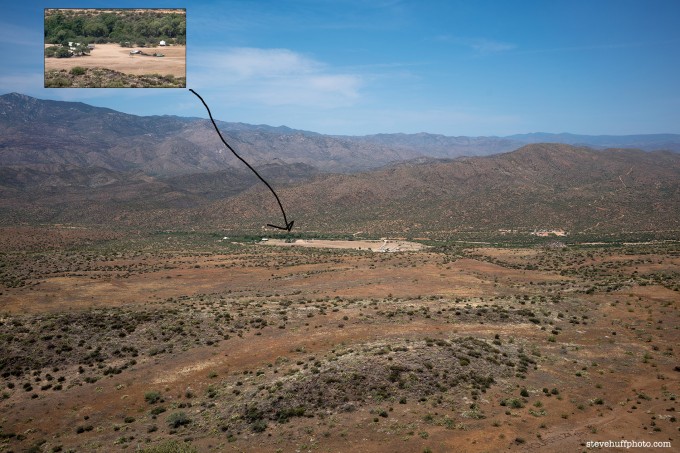 –
Voigtlander 40 2.8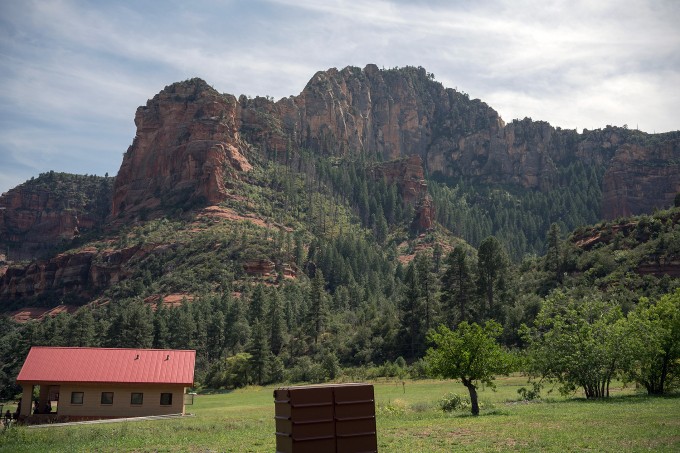 –
Image then a crop. Taken with the Batis 85 
–
Click it for 100% crop!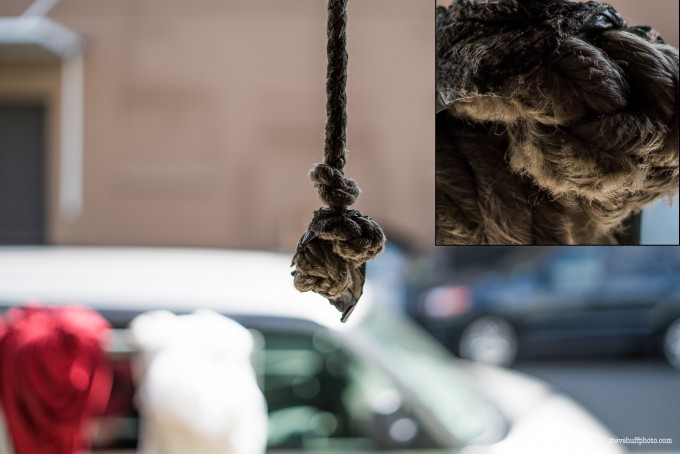 –
One more crop but you must click the crop to see it in its full size. 
It's a pretty amazing thing what Sony has accomplished in such a short time span. About two years from the first A7r to the new A7RII and we have a camera that is BRILLIANT in almost every aspect.
Sure, there will be those who still prefer a DSLR, Optical VF and the DSLR way of shooting but for many, and yes there are many, this Sony represents the wave of the future for hobbyists, enthusiasts and pros alike. It is a camera like the Sony A7RII that is breathing new life into what was becoming a tired industry. This A7RII has shaken up things a bit, and for good reason. Even Leica is starting to really sit up and take notice as mark my words, they will be releasing a Sony A7RII competitor soon, they have to as this camera and the previous A7II and A7s have eaten away at some of their M sales I am sure.
ISO 8000, 55 1.8 at 1.8, Zero NR (I never use NR, always OFF)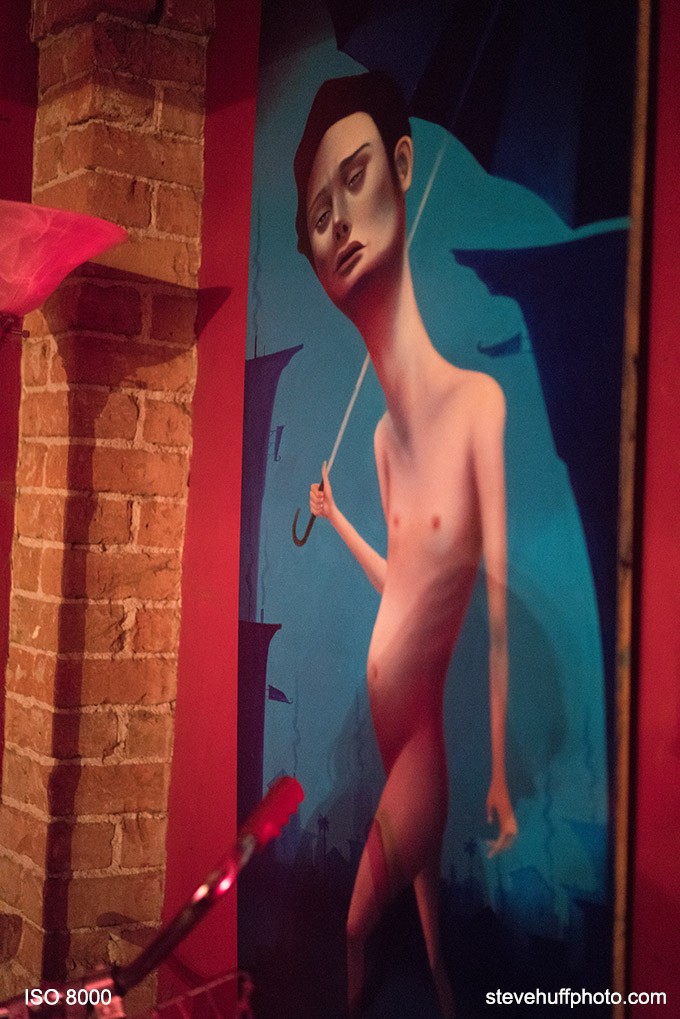 Just look at the impressive specs below of the new Sony…
THE SPECS OF THE A7RII:
With a world's first full-frame 42.4-megapixel Exmor R back-illuminated structure CMOS sensor, the Alpha a7RII Mirrorless Digital Camera from Sony is prepared to take mirrorless imaging to another level. This sensor design both improves low-light operation and speeds up data throughout, enabling fast high-resolution stills and UHD 4K video recording. Working with the BIONZ X image processor, these images can be produced at sensitivities up to ISO 102,400 and at a continuous 5 fps shooting rate. Five-axis SteadyShot INSIDE image stabilization has also been implemented, compensating for vertical, horizontal, pitch, yaw, and roll movements.
Speed has received a major boost with a 40% increase in speed over its predecessor. The AF system received its own massive upgrade with the use of 399 phase-detect points and 25 contrast-detect points for a speedy Fast Hybrid AF system which will offer extremely accurate tracking. The phase-detection points even extend to A-mount lenses when used with the LA-EA1 and LA-EA3 adapter.
Designed to last, the updated magnesium alloy body has improved weather sealing and a robust lens mount for working with large lenses. Also, the shutter has a reduced-vibration design, cutting down shutter vibrations by about 50%. Also, it now uses an electronic front curtain shutter and is rated for 500,000 cycles. Silent shooting is also available for a quiet shooting experience when needed.
Onto video, the major addition is internal UHD 4K 3840 x 2160p recording at 30 or 24 fps with the XAVC S format at 100 Mbps. This is possible using either the Super 35 crop mode, with no pixel binning, or the full-frame readout. Full HD 1920 x 1080p is still readily available at up to 60 fps and HD 1280 x 720p is possible at up to 120 fps. Additionally, the a7RII benefits from the inclusion of the S-Log2 Gamma and S-Gamut settings as well as fully customizable picture profiles.
Composing and reviewing your images as you work is handled with either the 0.5″ 2.36M-dot XGA OLED Tru-Finder electronic viewfinder or the 3.0″ 1,228.8k-dot tilting LCD monitor. The viewfinder offers 0.78x magnification and a 4-lens system with double-sided aspherical elements for comfortable viewing. The monitor helps in odd positions by tilting up 107° and down 41°. And, to stay connected, the a7RII packs in Wi-Fi connectivity with NFC for remote operation and transfer of images to a smartphone, tablet, or computer.
Zeiss Loxia 35 mid day sun – OOC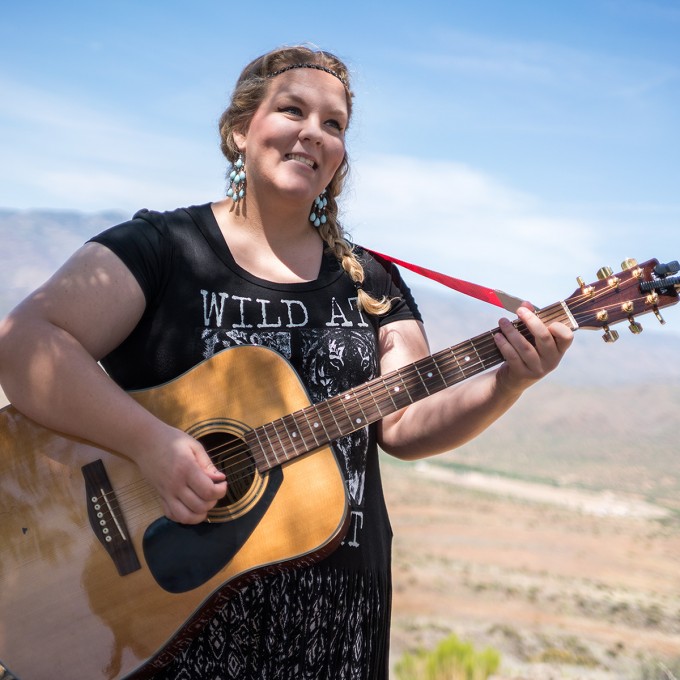 42.4 MP Exmor R BSI CMOS Sensor and BIONZ X Image Processor
The world's first back-illuminated full-frame sensor, the 42.4-megapixel Exmor R CMOS sensor present in the a7RII works with the BIONZ X image processor to offer high-resolution stills and video while minimizing noise and improving speed. This sensor structure works with gapless on-chip lens design and an anti-reflection coating, as well as eliminating the optical low-pass filter, to improve light collection and enhance detail. Also, the copper wiring layer dramatically improves data transmission speed for creating high-resolution 42.4-megapixel stills at sensitivities up to ISO 102,400. Also, it enables internal UHD 4K video recording with a wide dynamic range using the full-frame sensor.
Zeiss Batis 25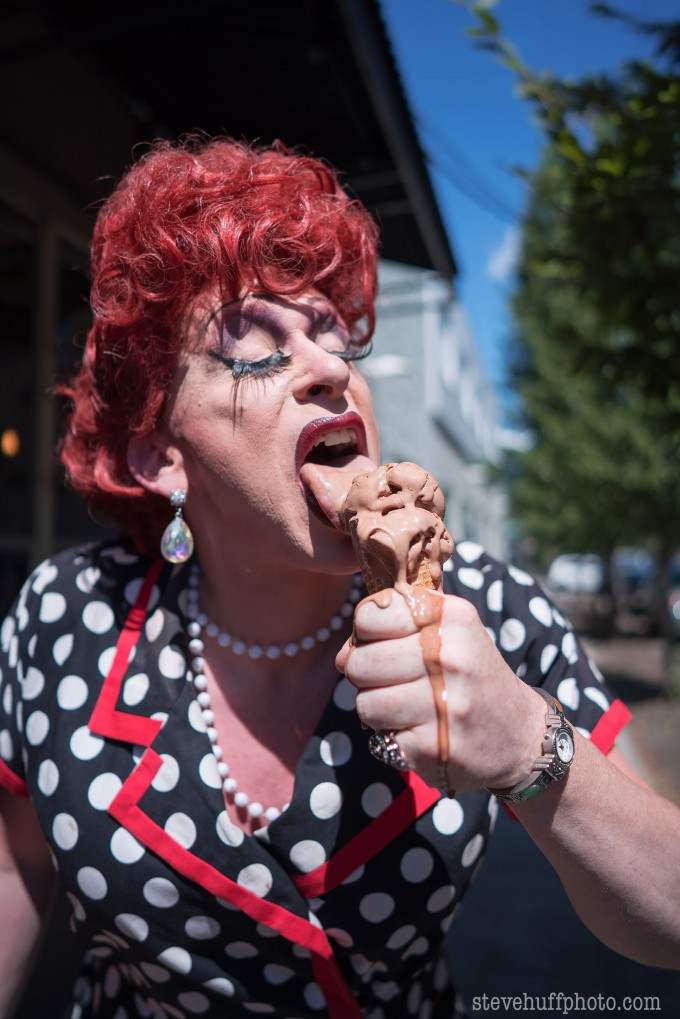 5-Axis SteadyShot INSIDE Image Stabilization
Packed into the svelte a7RII is a 5-axis SteadyShot INSIDE image stabilization system. This compensates for five types of camera shake encountered during handheld shooting of still images and video. This allows users to confidently use any lens, even adapted lenses, for critical imaging without encountering blur from camera shake. This system will compensate for approximately 4.5 stops of shutter speed for working with a huge variety of subjects.
For long focal lengths, the system will correct for pitch and yaw adjustments. Macro and high magnification imagery on the other hand will benefit from the inclusion of horizontal and vertical shift compensation. And, all shooting styles will get usage out of the roll compensation. All 5 axes of stabilization will function at all times, even when used with third-party lenses and adapters or lenses with built-in optical stabilization.
When using lenses that do not transmit imaging data to the camera, manual settings can be used to input the correct focal length and ensure proper stabilization. Also, the viewfinder can be used to preview the amount of compensation by pressing the shutter release button halfway or magnifying the image.
Zeiss Batis 85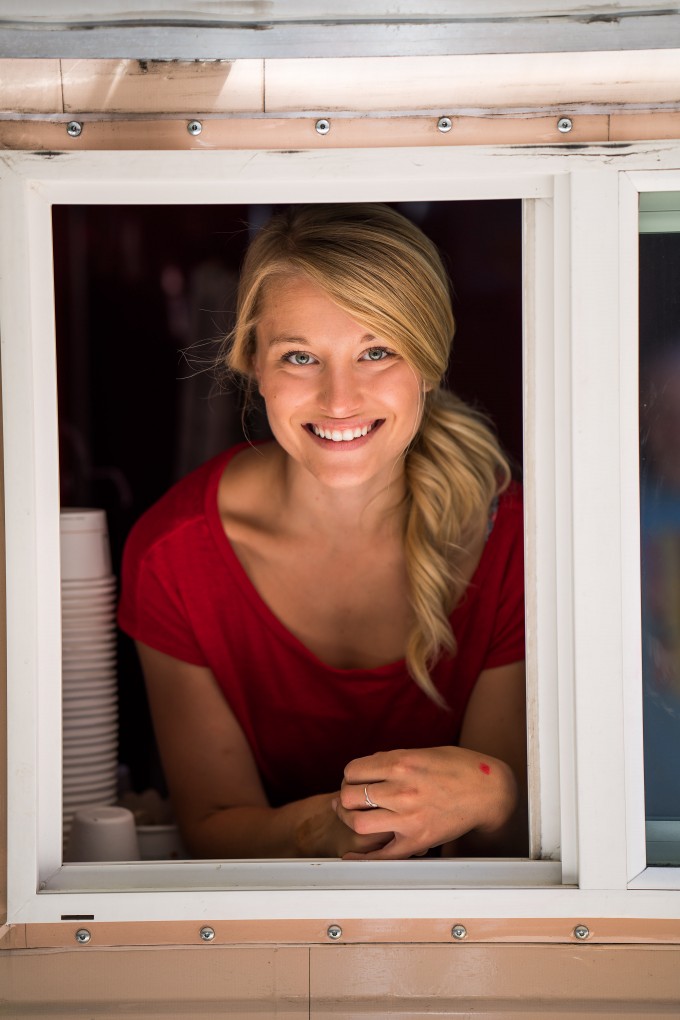 Fast Hybrid AF with 399 Phase-Detect Points
Lock onto your subjects quickly and without hesitation thanks to the revamped Fast Hybrid AF packed into the a7RII. It uses 399 on-sensor phase-detect AF points with 45% coverage along with 25 contrast-detect AF points in order to improve the speed, accuracy and tracking performance of the system. Faster readout thanks to the back-illuminated sensor structure also allows for tracking while shooting at the top continuous shooting rate of 5 fps. This can be captured in a burst of up to 24 frames when shooting in JPEG Fine L format at 42 MP and a continuous AF Display allows users to view the active AF points.
Another feature available with this AF system is a Lock-on AF tracking that will analyze more information from the scene to provide dramatically improved accuracy and stability. Eye AF is also available which will prioritize a subject's pupil for excellent portraits even with a shallow depth of field.
Zeiss 50 Loxia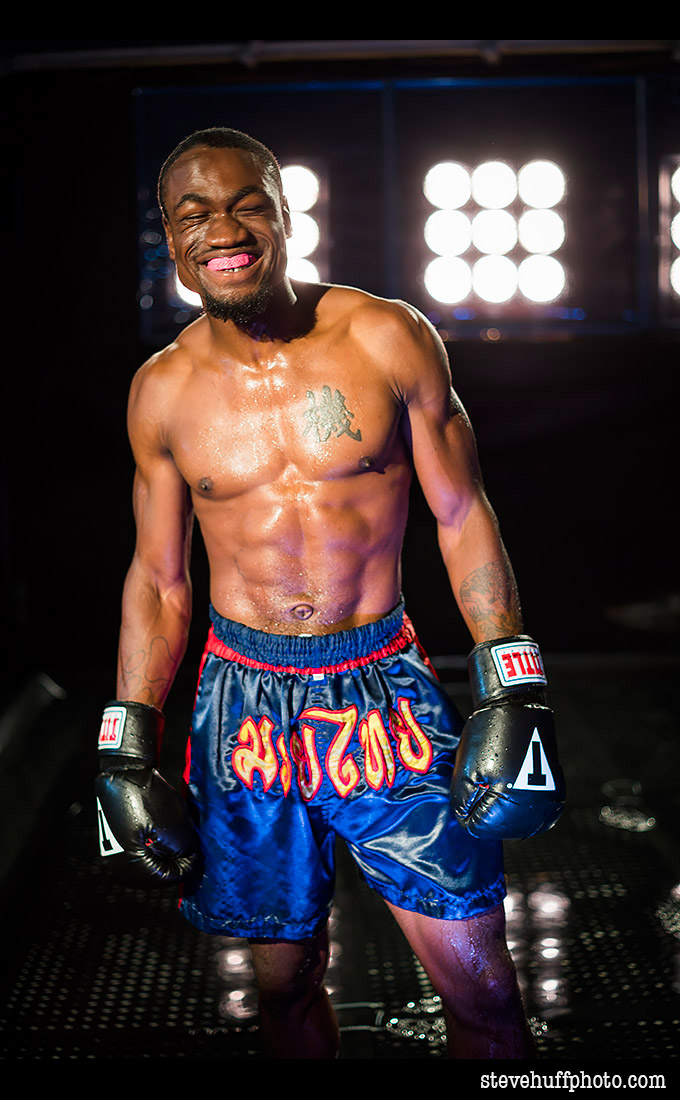 UHD 4K Video Recording in XAVC S Format
In addition to the first BSI full-frame sensor, the a7RII is the first full-frame camera to offer internal UHD 4K video recording at 30 or 24 fps. This is possible using either the full-frame sensor or the Super 35 format which uses oversampling with full pixel readout and no pixel binning. This limits moire and aliasing common with high-resolution sensors. Video recording also benefits from live tracking thanks to the 399 phase-detection AF points present in the Fast Hybrid AF system. An additional benefit of this camera is the ability to switch back and forth between NTSC and PAL operation for worldwide use.
When recording internally, users will record video with a 4:2:0 sampling at 8-bit, however, to even further improve image quality the a7RII has clean HDMI output for use with an external recorder. This allows users to capture 4:2:2 uncompressed video and save in an edit-ready format.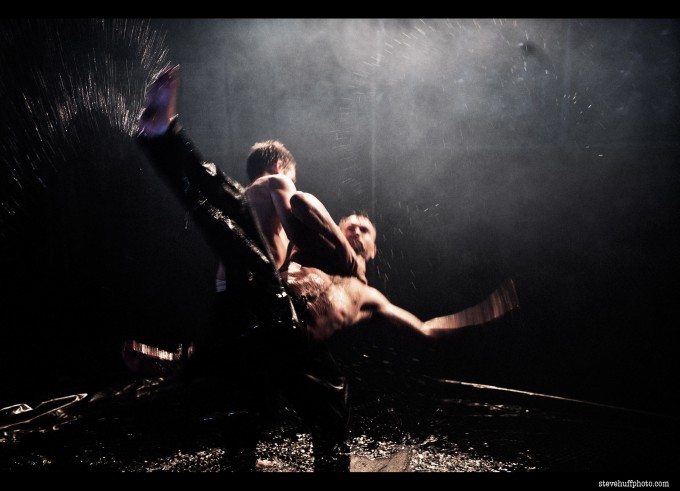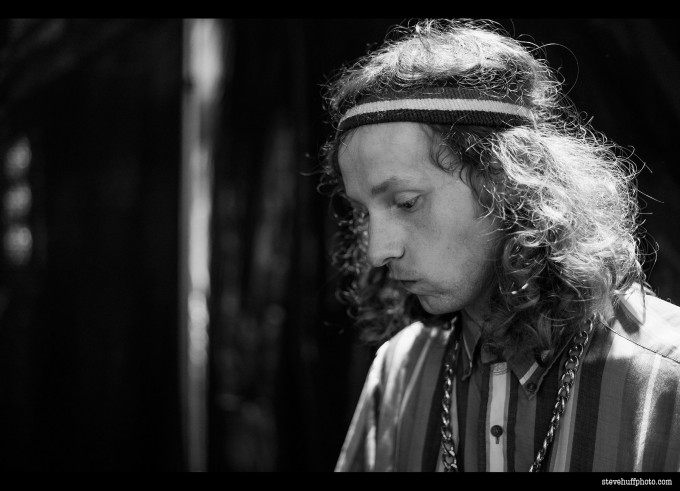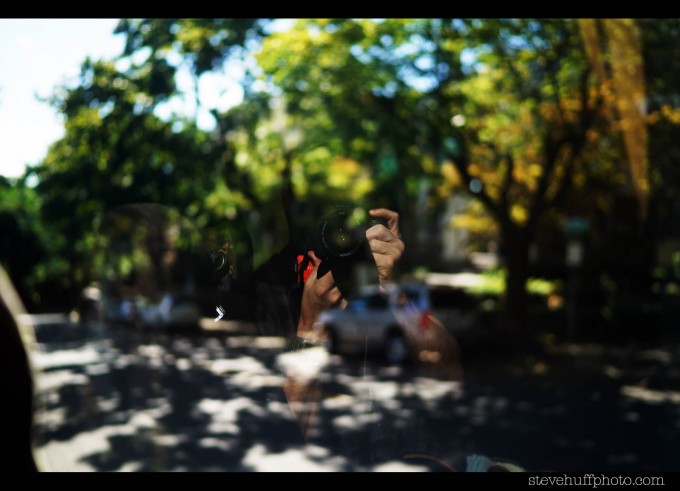 Timecode and User Bit Settings
The a7RII has multiple timecode recording options to meet different workflows. It has the standard 'Record Run" mode that only advances the timecode when recording, as well as "Free Run" timecode that advances the timecode even when not recording, which can be great for syncing multiple cameras at live events. It can also record timecode in both drop frame and non-drop frame modes. When recording internally the a7RII is also able to output timecode via HDMI.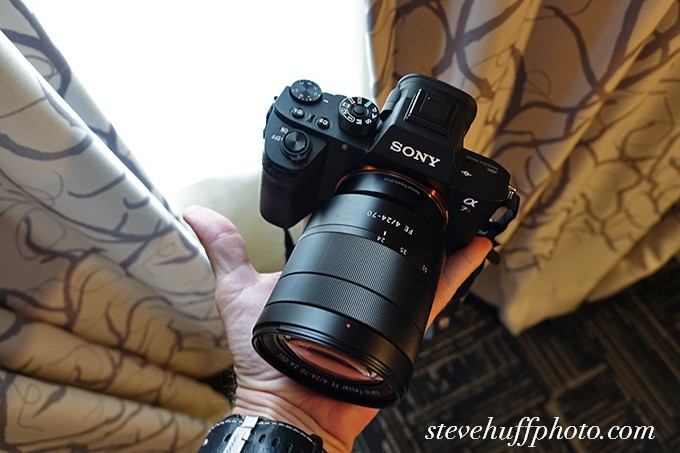 Customizable Picture Profiles and S-Log2 Gamma
To make sure the a7RII is able to use its extensive dynamic range while recording video it incorporates extensive customizable color and gamma controls. Users can adjust the gamma, black level, knee, color level, and more. Also users can use the same S-Log2 Gamma Curve that is found on high end Sony Cinema cameras that squeezes up to 1300% more dynamic range into the video signal then traditional REC709, for increased post-production flexibility.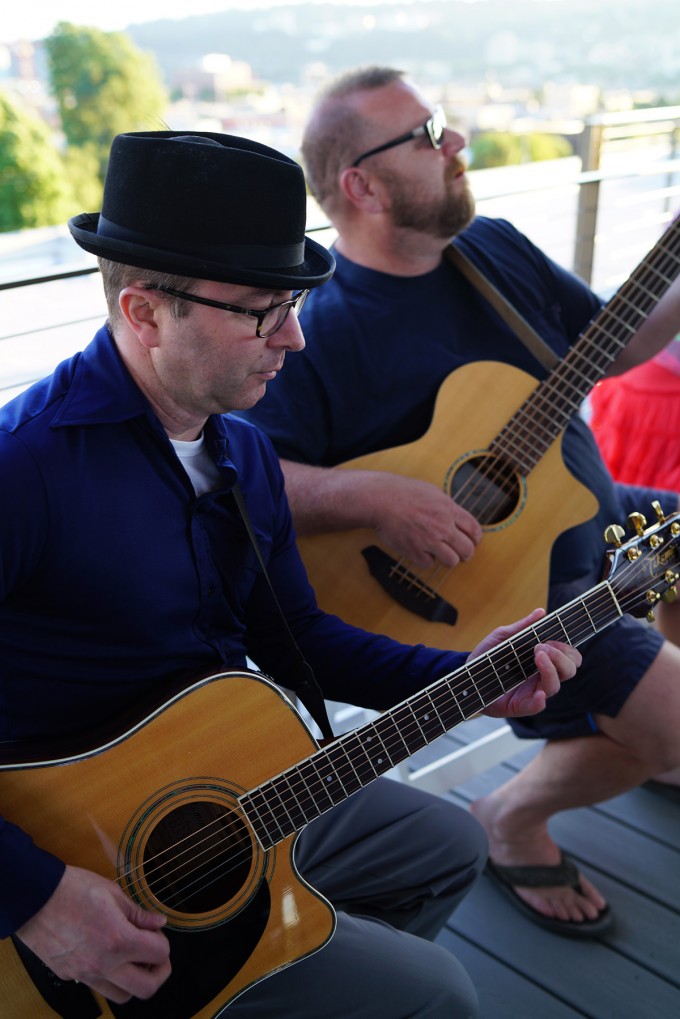 3.0″ 1,228.8k-Dot Tilting LCD Monitor
With a higher 1,228.8k-dot resolution, the LCD screen will provide shooters with an excellent screen for composing images, adjusting settings, and reviewing video and photos. It also tilts upward 107° and downward 41° for working with multiple shooting angles. Use in sunlight is improved with the implementation of WhiteMagic technology which doubles the brightness of the display through a RGBW pixel structure.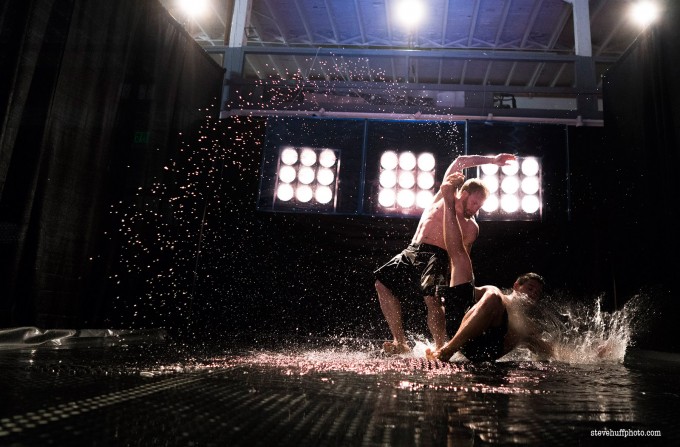 0.5″ 2.36M-Dot XGA OLED Tru-Finder Electronic Viewfinder
With its 4-lens optical system using double-sided aspherical elements the viewfinder faithfully displays what will appear in your recording, including the effects of your camera settings. You'll enjoy rich tonal gradations and improved contrast. High-end features like 100% frame coverage and a 0.78x magnification enable comfortable and stable eye-level composition.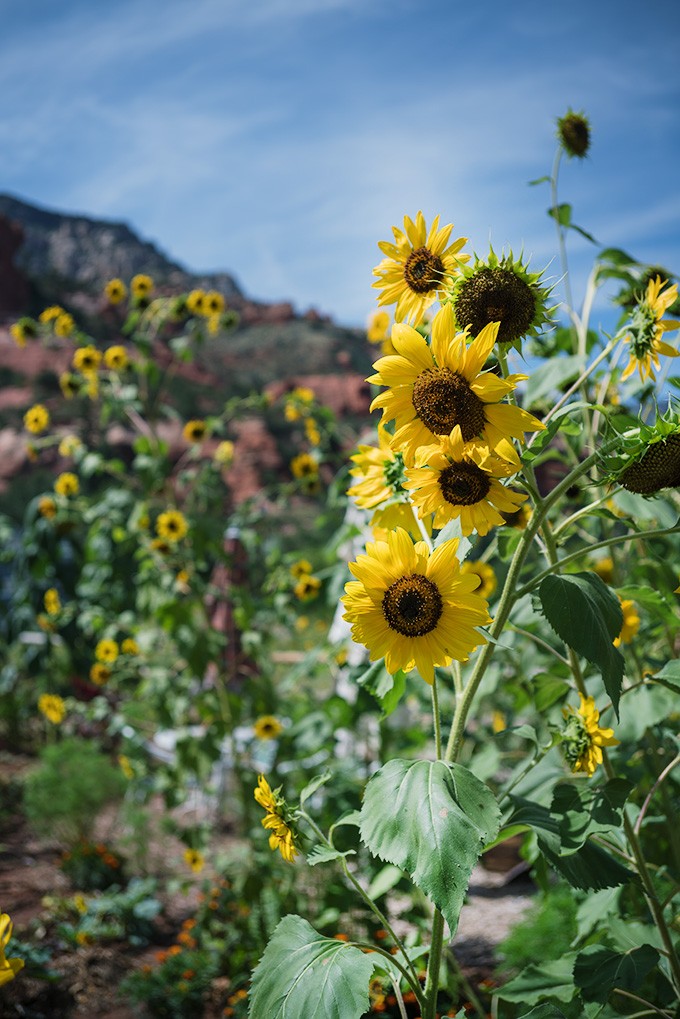 Redesigned Grip, Shutter Release Button, and Controls
With a larger, more refined shape to the grip, users will find the a7RII to have a more secure feel and grasp even when large lenses are mounted. Also, the shutter release button has been reshaped and moved forward for a more natural shooting position and a decrease in camera shake. The controls also have been refined with new position for easier handling and improved operation. Button customization is available with the ability to assign any of 56 functions to any of the 10 customizable buttons for a more personalized setup.
Batis 25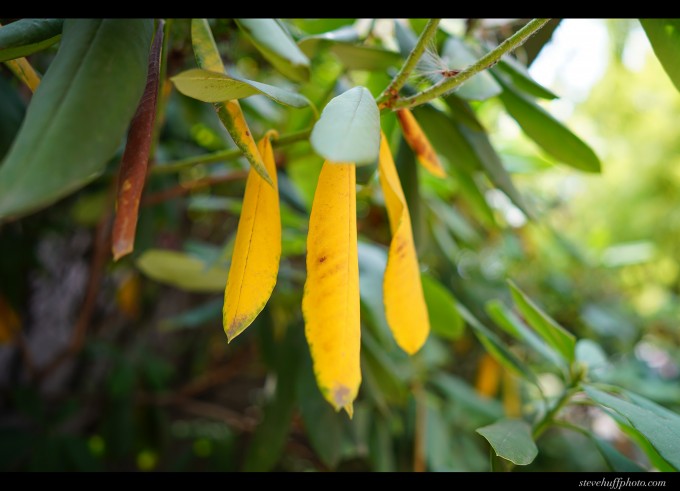 Magnesium Alloy Construction and Robust Lens Mount
The compact form is well-built with a magnesium alloy top cover, front cover, and internal structure. The lens mount has been redesigned with a greater strength and rigidity for extra security when using larger or longer lenses. The body itself also features greater sealing for dust and moisture resistance, providing more protection when shooting out in the elements. Additionally, the optical filter on the sensor has an anti-static coating and there is an anti-dust mechanism to prevent dust from adhering to the sensor.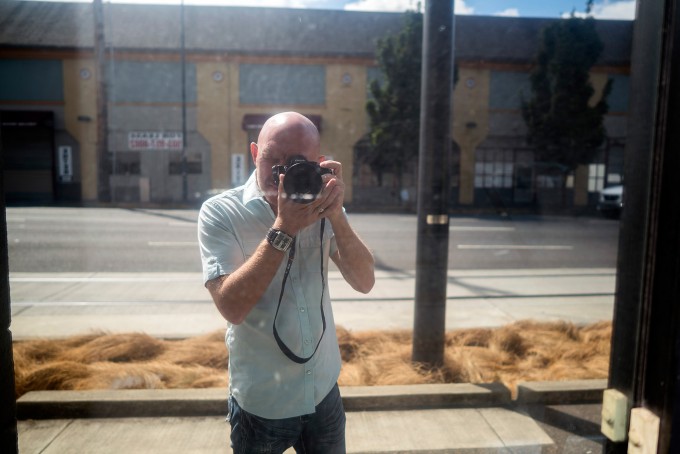 Reduced-Vibration Shutter & Silent Shooting
Cutting down on mechanical vibrations by 50% is the durable reduced-vibration shutter implemented in the a7RII. It has been tested to last for 500,000 cycles and also uses an electronic front curtain shutter. Additionally, a Silent Shutter mode is available for completely silent shooting when needed in certain environments.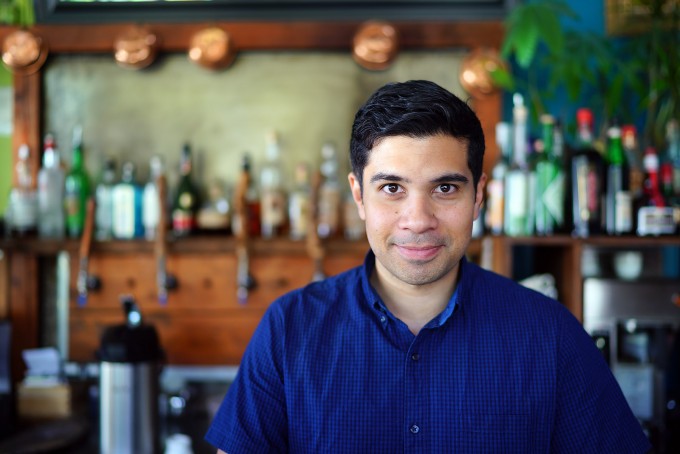 Audio Input & Headphone Jack
The a7RII features a 3.5mm microphone input jack for compatibility with external microphones. And for users needing more the a7RII is also compatible with the Sony XLR-K2M XLR Adapter for recording professional balanced XLR audio signals with phantom power and adjustable mic/line inputs. For monitoring audio the a7RII features a 3.5mm headphone jack as well as real time audio levels for a visual reference.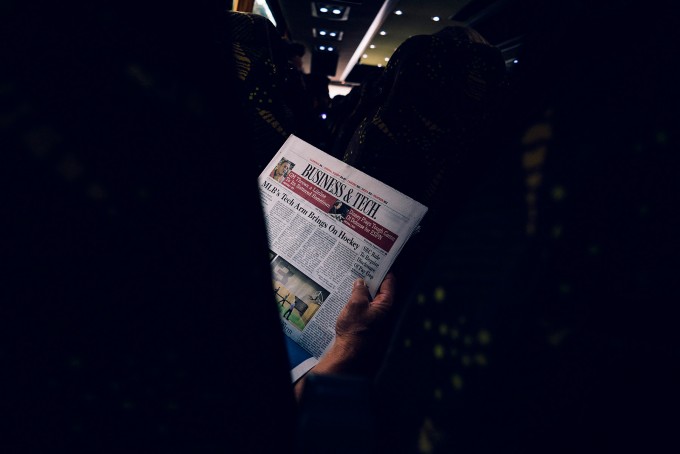 Built-In Wi-Fi Connectivity with NFC
Built-in Wi-Fi connectivity enables the a7RII to instantly share imagery to mobile devices for direct sharing online to social networking, via email, and to cloud storage sites. NFC (Near Field Communication) is also supported, which allows for one-touch connection between the camera and compatible mobile devices; no complex set-up is required. Once connected, the linked mobile device can also display a live view image on its screen and remotely control the camera's shutter.
Additionally, PlayMemories Camera Apps are also supported via the built-in Wi-Fi connection, and allow you to personalize the camera's features depending on specific shooting styles. Apps are available to suit creating portraits, detailed close-ups, sports, time lapse, motion shot, and other specific types of imagery.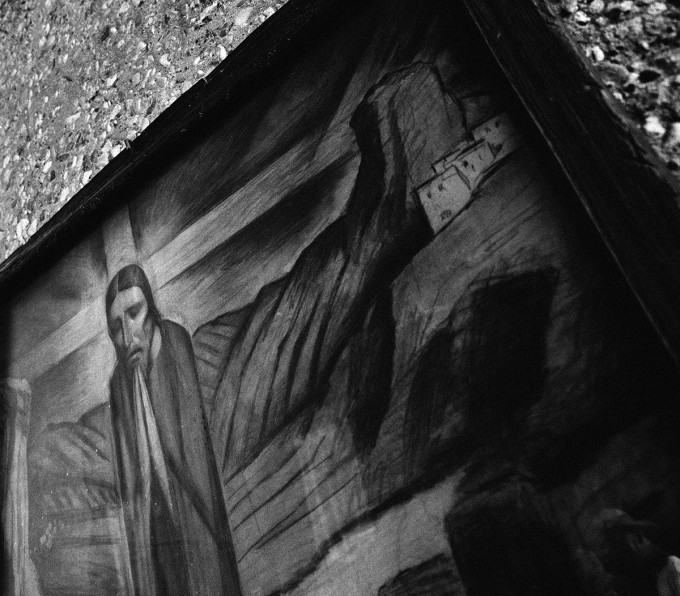 Other Camera Features
Picture Effect modes: Posterization (Color, B&W), Pop Color, Retro Photo, Partial Color (R/G/B/Y), High Contrast Monochrome, Toy Camera, Soft High-Key, Soft Focus, HDR Painting, Rich-Tone Monochrome, Miniature, Watercolor, and Illustration.
Creative Style settings: Standard, Vivid, Neutral, Clear, Deep, Light, Portrait, Landscape, Sunset, Night Scene, Autumn Leaves, Black & White, and Sepia (all with +/- 3 step contrast, saturation, and sharpness adjustment).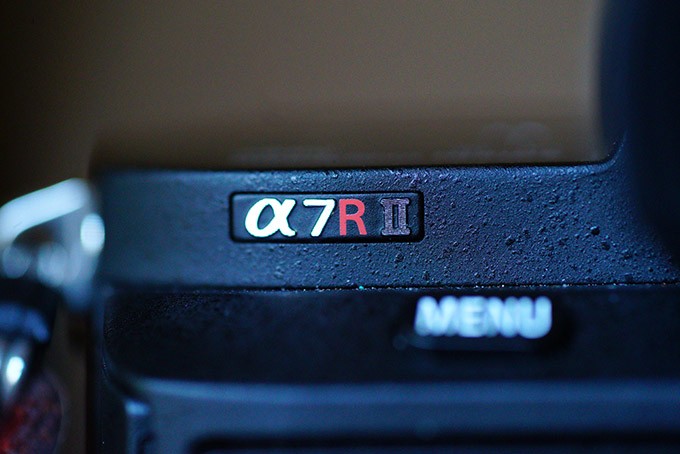 Color space: sRGB standard (with sYCC gamut) and Adobe RGB standard compatible with TRILUMINOS Color.
Picture Profile parameters: Black Level, Gamma (Movie, Still, Cine 1-4, ITU709, ITU709 [800%], S-Log2), Black Gamma, Knee, Color Mode, Color Level, Color Phase, Color Depth, Detail, Copy, and Reset.
Scene Selection modes: Portrait, Landscape, Macro, Sports Action, Sunset, Night Portrait, Night Scene, Hand-held Twilight, and Anti Motion Blur.
Face Detection is available to base exposure and focus on up to eight recognized faces. Furthermore, Eye AF can be used for even greater precision by maintaining critical focus on a subject's eye.
2x Clear Image Zoom can be used to effectively double the magnification afforded by any lens in use with minimal image degradation. For even greater magnification, 1.5x and 2x Smart zoom is available, as well as 4x digital zoom.
Pre-flash TTL control with flash bracketing available and a variety of flash modes, including: Flash off, auto, fill-flash, rear sync, slow sync, red-eye reduction, hi-speed sync, and wireless control.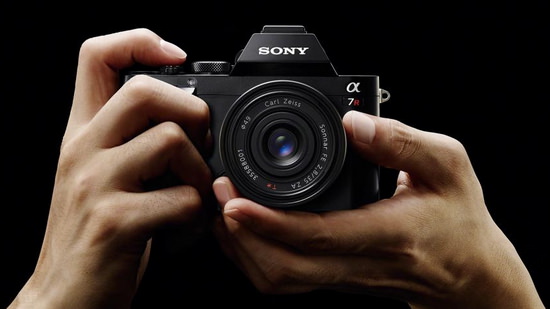 More of MY Experience with the A7RII
Here we are 3700 words in and I have yet to show you guys comparisons, Leica M mount results, High ISO performance…wow. From this point on I will try to be to the point and quick so let's start with some high ISO results against the top dog in high ISO, the Sony A7s. I assumed the A7RII would be sub par at high ISO due to the massive 42MP sensor. Well, I was wrong, and this is good! So below I will get to high ISO, Leica M lens use, Dynamic Range and more. Let's get to it!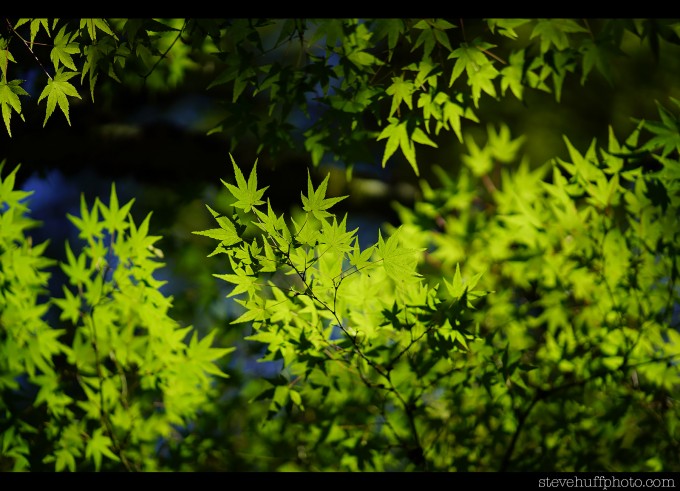 HIGH ISO PERFORMANCE vs LOW LIGHT INDUSTRY LEADER A7S
Let's take a look from ISO 6400 all the way to 102,800 ISO on both the new A7RII and the high ISO king, the A7s. WOW, this is 42MP? IT DOES QUITE WELL though I would only use it at up to 6400 comfortably with the occasional 12,800.
Text that says what camera is what is on each image, click them for larger and 100% crops!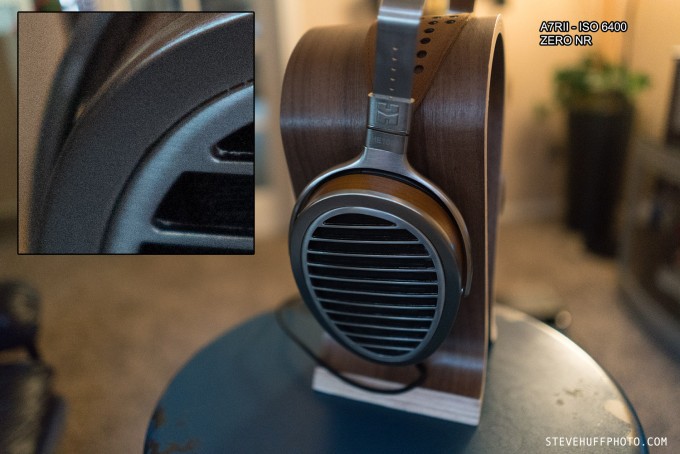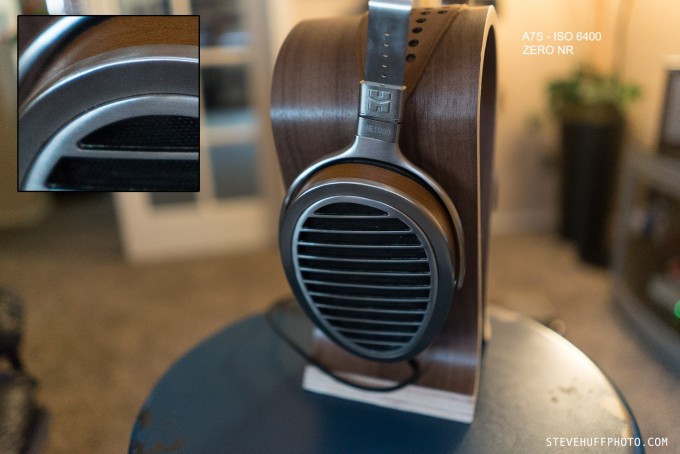 –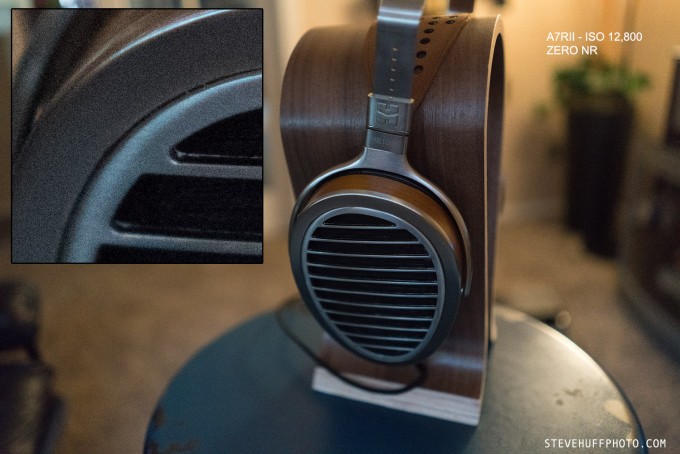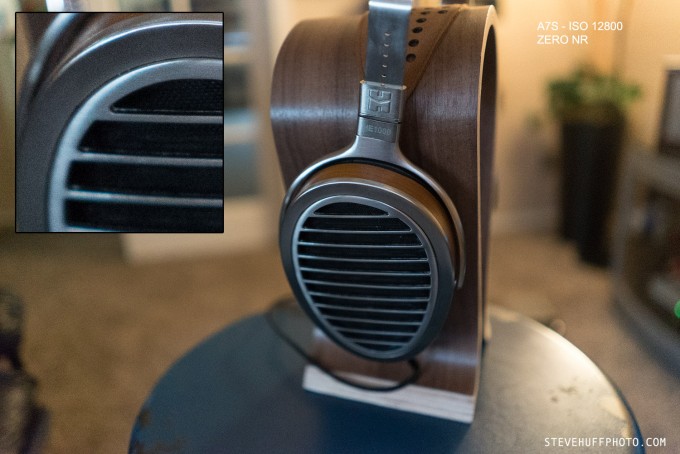 –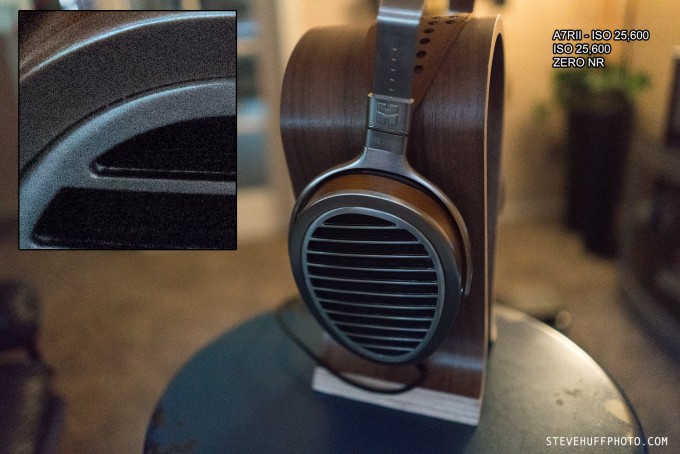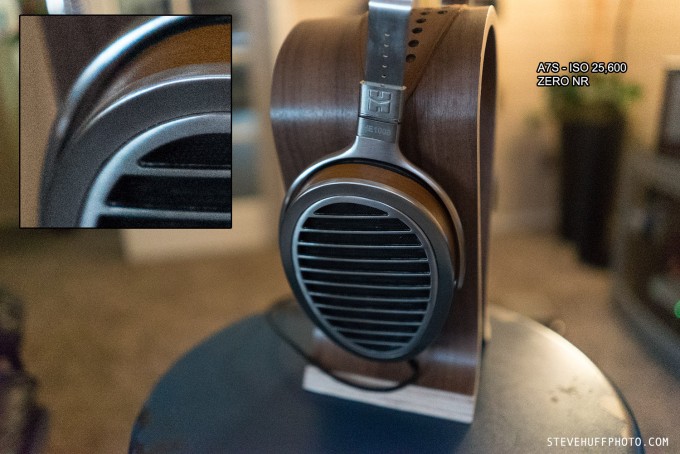 –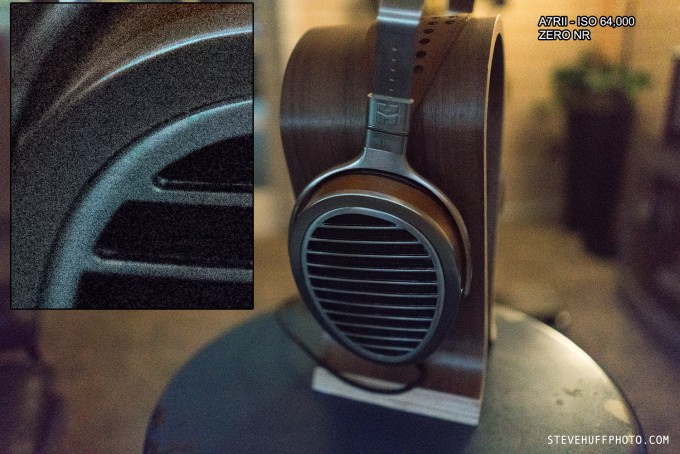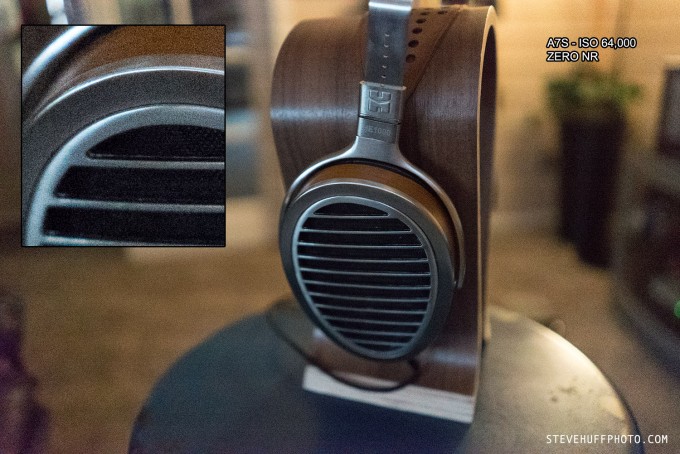 –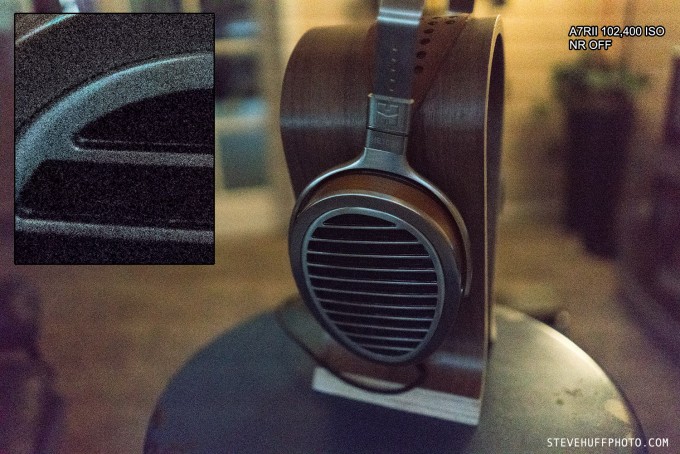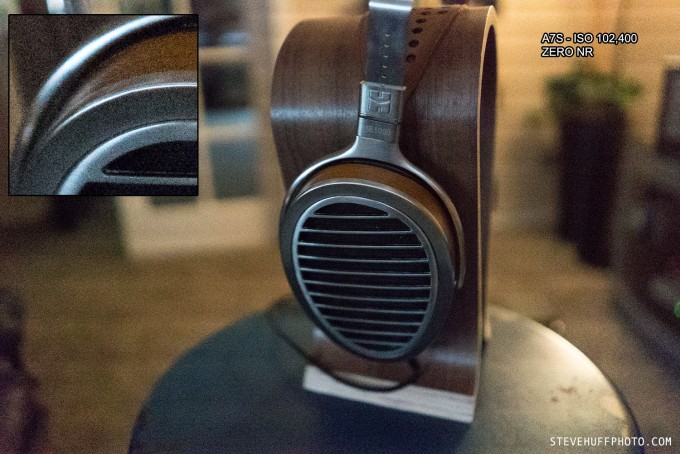 So there you go. The A7s still beats the A7RII (as expected) at the extreme higher ISO's but the A7RII did much better than I had thought here. ISO 12,800 is VERY VERY usable, which is unheard of in a 42MP sensor.
Also, When out and about shooting in VERY low light or near darkness the A7RII gave me no issues. I never ever ever use Noise Reduction, so EVERY shot you see in this review or any other reviews by me in the last 4-5 years will not have NR applied.
Two more high ISO shots in VERY LOW LIGHT! The 1st image we were in a DARK room and her face was lit by her iPhone, that is all. ISO 6400, Zero NR as always. Click it for larger and know this is what you can expect of the A7RII in super low light at 6400 ISO. The image shows much more light than my eyes saw! 2nd shot is also 6400.. Lens is the 55 1.8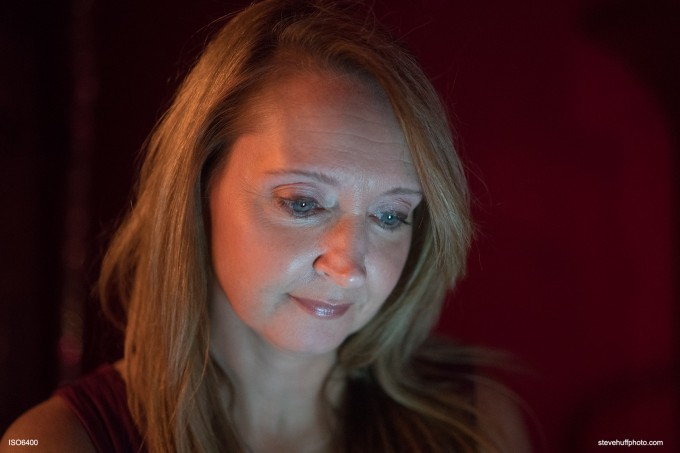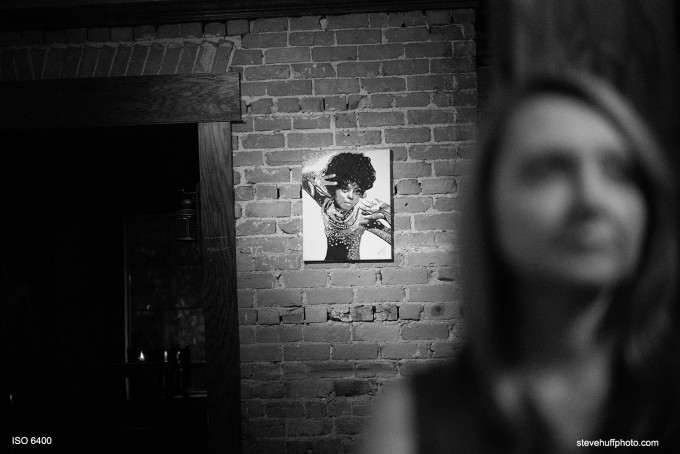 –
ISO 12800, crazy low light room. 55 1.8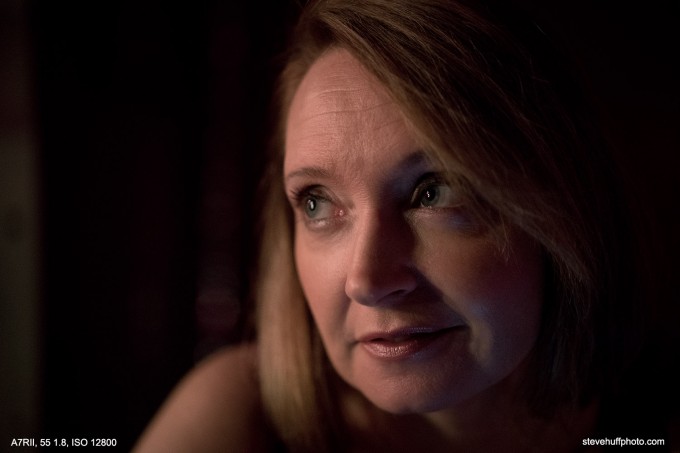 –
ISO 102,400 – Zero NR here. Zeiss Loxia 50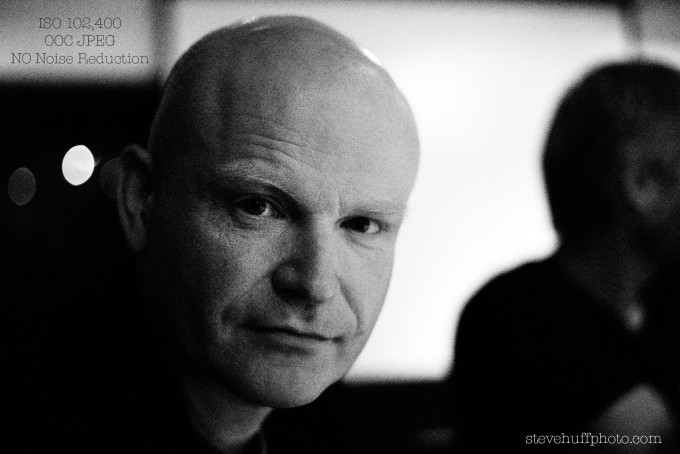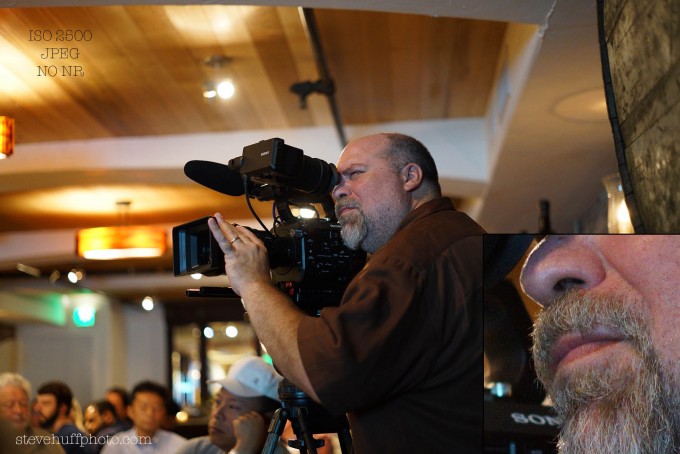 For being a 42MP sensor, this is extremely impressive.
LEICA M MOUNT WIDE ANGLE PERFORMANCE
Testing the Leica 28 Summicron and 35 Summicron up close, mid distance and at infinity. From what I understand, shooting at infinity is where these M mount wide angles pose the largest problems with the A7 series, so I was asked by a very knowledgable guy who loves his Leica glass to test these two lenses, and if they do well at infinity then it could mean the A7RII is fantastic with M glass.
Let us take a look and see how it went..1st up, a few images using the Leica 28 Summicron f/2 lens:
Looking at these snapshots with the Leica 28 Summicron tells me "no problems"!! No magenta edges, no off color, none of that..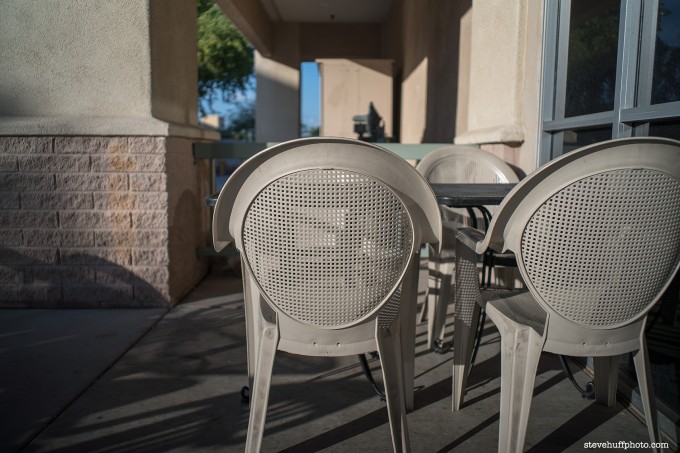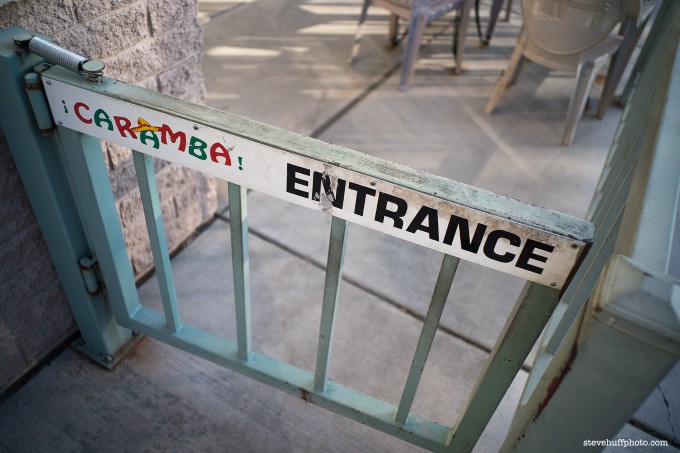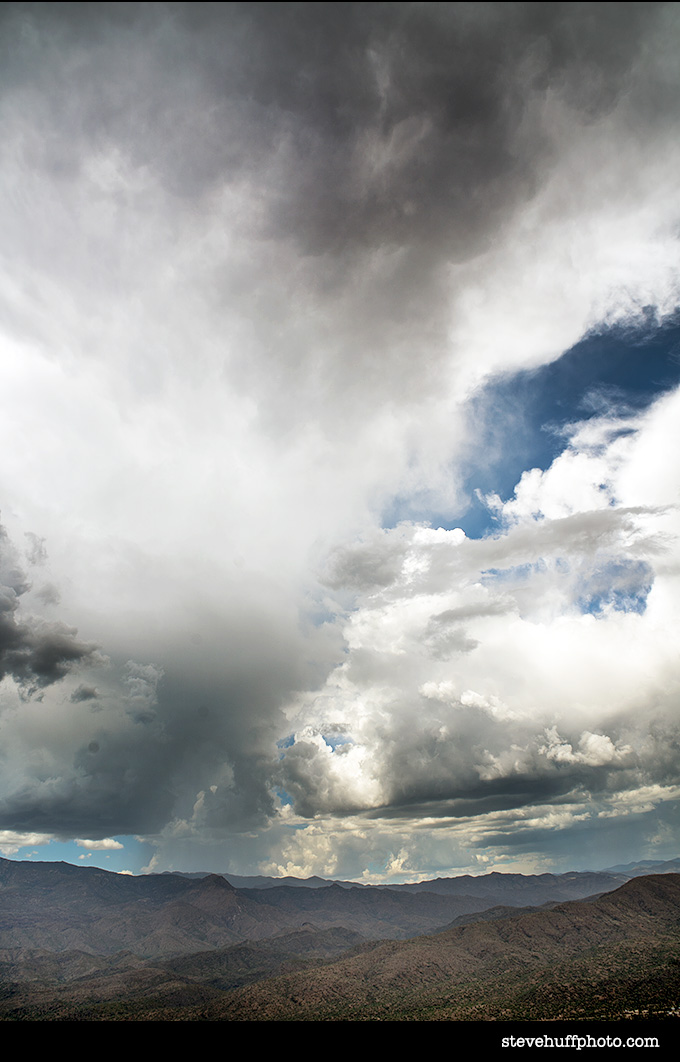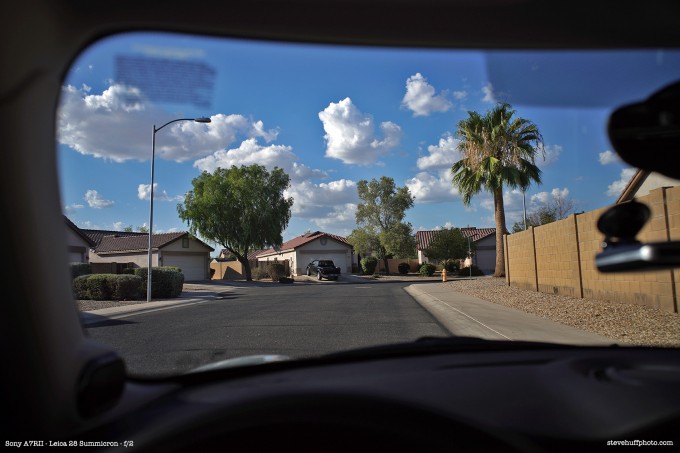 –
In this next image you can see the searing on the left and right side of the image (the red wood) which is an issue if you want across the frame sharpness. In fact, I would recommend the Sony 28mm f/2 over the Leica as depending on how you focus (infinity or up close) there could be some soft corners…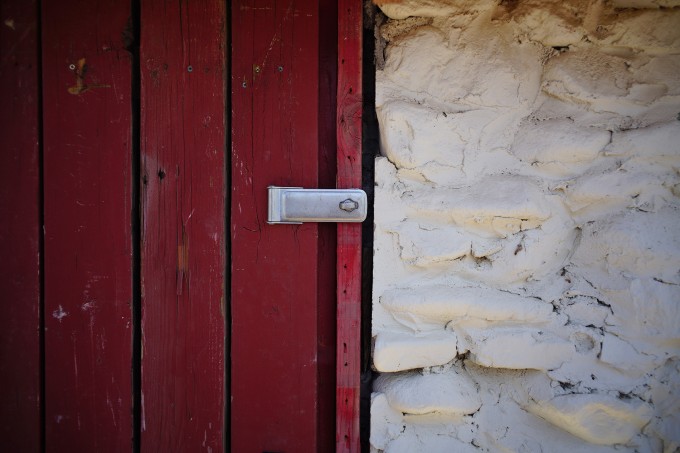 –
Here is a shot with the 28 cron and a 100% crop, plenty of detail here..CLICK IT FOR LARGER and 100% crop! Corners have some softness but no color issues.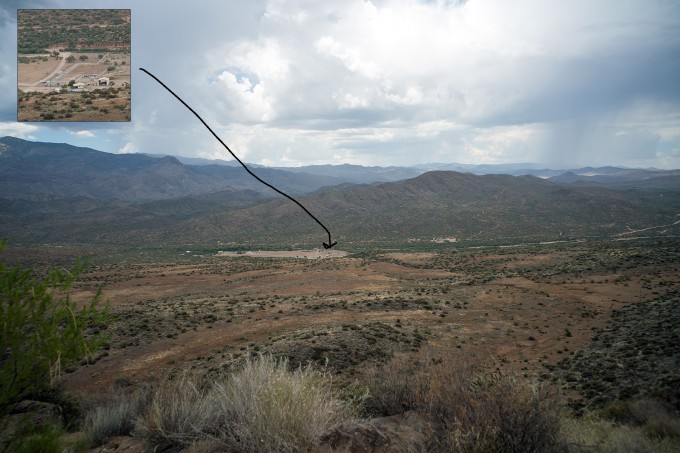 NOW THE 35mm SUMMICRON
The 35 Summicron also shows no magenta colors, edges or problems unless you are shooting something like a sweeping landscape using infinity focus, which is where you will see the softness/smearing on the sides of the frame.
This is the Sony A7RII with Leica 35 Summicron at f/4. Click for larger. No vignetting issues, no color issues but there is some edge smearing when shooting at infinity (or so it appears). 
The good news is that for 98% of uses, the 28 and 35 Leica cron work great on the A7II. So if you have one of them, they will do well on the A7RII unless you are doing critical landscape work shooting at infinity.
–
Few more snaps with the 35 Cron. Click them for larger.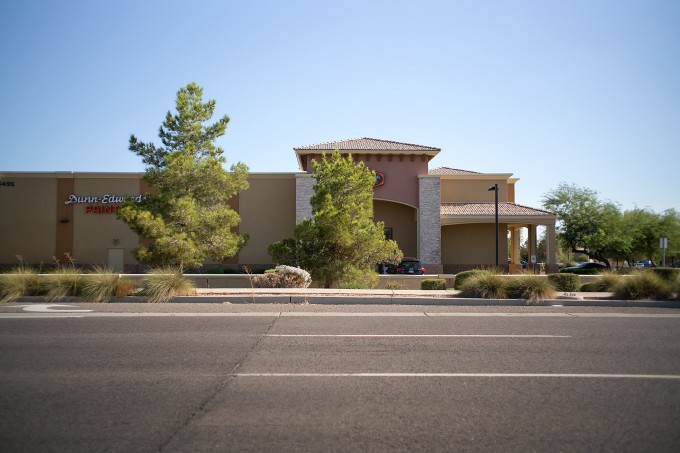 –
Detail and snap looks as it should with the 35!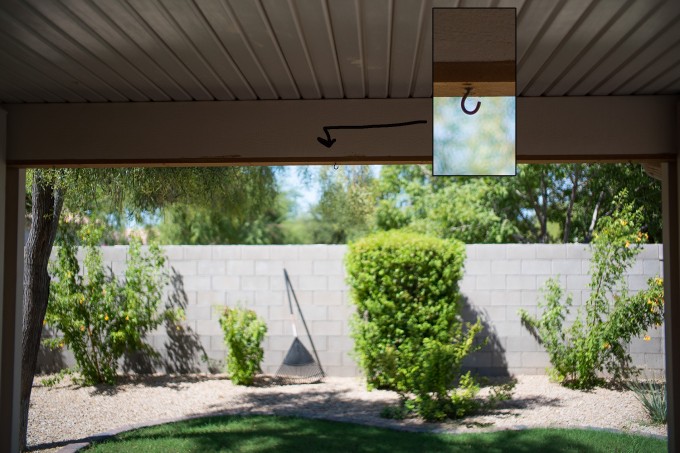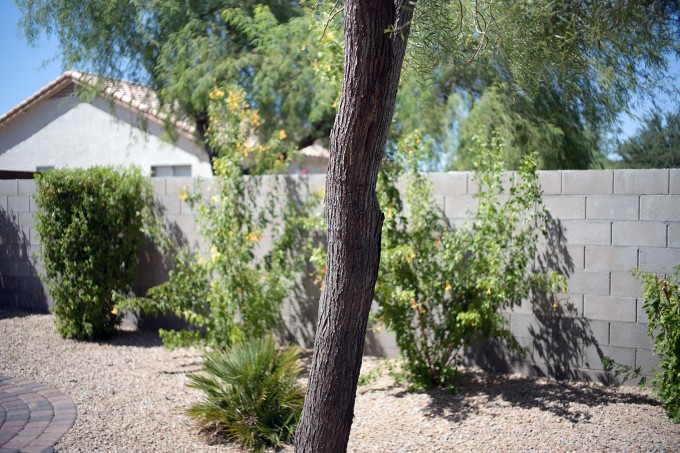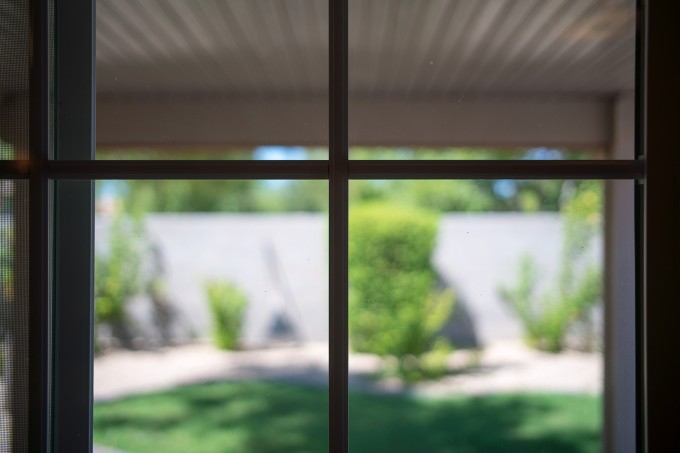 –
For wide open shooting up close and mid distance this lens is great on the A7RII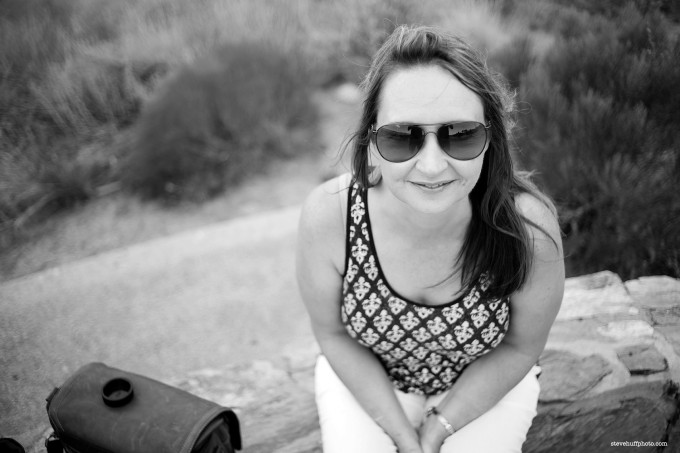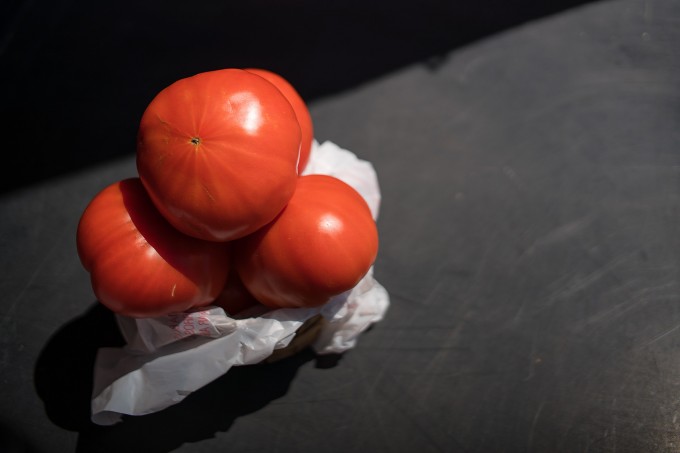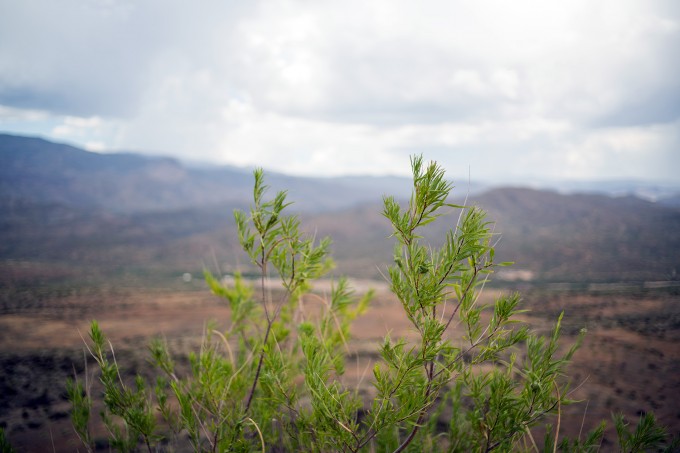 So at the end of the day, it seems the Magenta sides and color issues when using wider angle Leica lenses are no longer issues, as in 100% gone, which is fantastic. The new backlit sensor does indeed fix the #1 issue we had with M glass on the A7 series. Bokeh and character rendering all are the same as they are if shooting these lenses on a Leica M. In other words, if I shot a portrait using the 35 cron on the M and A7II, my guess is that no one would be able to tell me which was shot on which and the Sony may even produce a sharper image.
If I was buying an A7RII I would stick with native lenses for the most part, and would pick up vintage M mount lenses for their character here and there (the cheap ones). I would not invest $4-5k in a 28 cron or 35 summicron for the A7RII as I feel there are cheaper lenses that do just as well on the camera. The Sony/Zeiss 35 1.4, (the Zeiss 35 1.4 M mount is also fantastic), the Sony 28 f/2 is cheap and punches well above its price point, etc. There are some amazing Leica 50mm lenses I would consider like the 50 Summilux ASPH or 50 APO which work amazingly well on the A7S, A7II and now A7RII. Other less expensive 50's I would buy for the A7RII in Leica M mount would be the Voigtlander 50 1.5 Nokton ASPH or the Zeiss 50 1.5 Sonnar. Both are spectacular on the A7s, A7II and A7RII,
If I already owned a few Leica M lenses I would 100% buy an A7RII to use them with as a backup to my M or whatever I was using. In many ways the A7RII beats the Leica M. In some ways the Leica M beats the Sony (Build, feel, design, RF use, simplicity).
So there ya go, and the new 15mm III from Voigtlander works VERY well with the A7RII, sharp across the frame, no distortion, tiny. 🙂 The A7RII is a VERY versatile camera.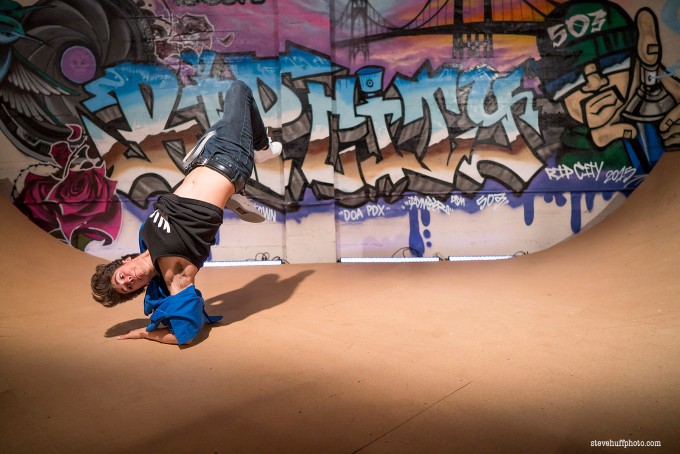 DYNAMIC RANGE
Dynamic range is spectacular just going by the fact that it is simple to NOT blow highlight and that shadow detail is incredibly easy to recover as well. The info is there, packed in to the file and if we under or over expose, we can easily fix the issues. Of course, underexposing is always easier but the challenge has always been when we pull out those shadows, we also pull out noise and in some cases, banding or other artifacts. With the A7RII, I had no problem recovering the shadows from the shot below which I exposed this way purposely. As always, click images for larger.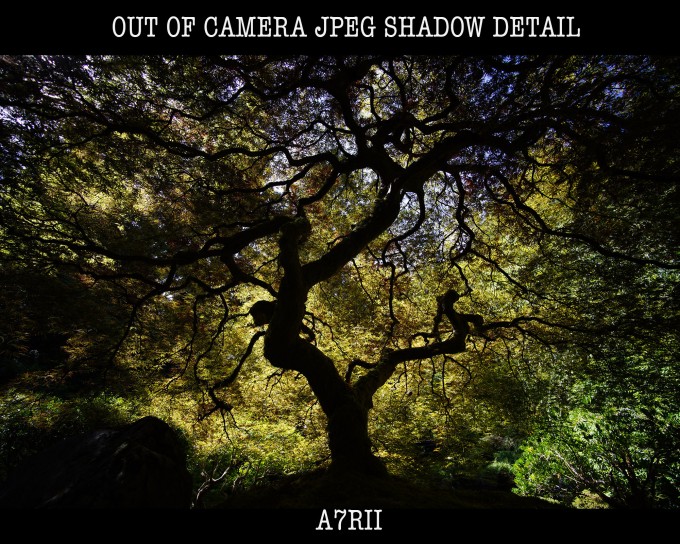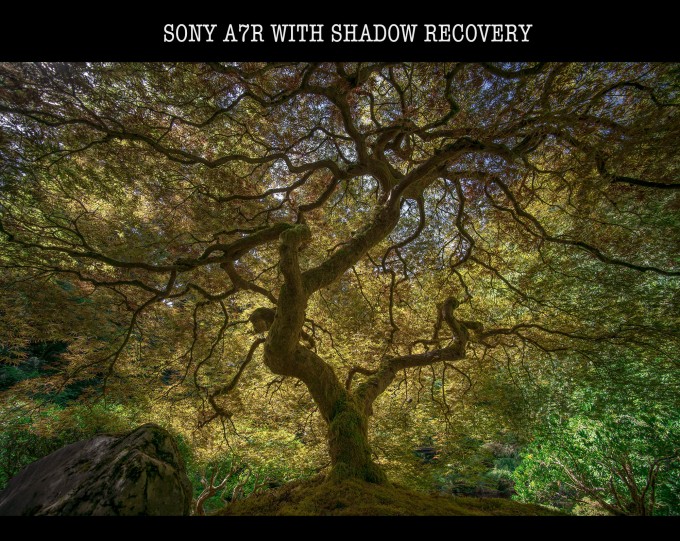 So as you can see, the DR of this sensor in the A7RII is rather good. I look forward to seeing DXO's test of the sensor to see what the numbers are. I am not a huge DXO guy but I do like their Dynamic Range and ISO tests.
COMPARED TO the A7II and A7S and old A7R
Compared to the A7II and A7s (TWO cameras I adore) the A7RII is like having the best of both of those bodies into one. It beats the A7II for me as I prefer the image quality I am getting from the new backlit sensor in the RII over the A7II. With fantastic low light ability, fast AF and the ability to shoot any fast prime ever made (just about) the A7RII has taken the place of my A7s and A7II, and condensed it down to one body. The A7s still has a place in my heart as it is a unique camera and it is still on my shelf. LOW megapixels, easier to handle the files, easier to edit on a low horsepower computer and lovely color and speed as well as industry leading low light abilities.
The A7RII is not too far off from the A7s in low light, which is astounding and makes me think a new A7SII will have 1 million ISO possibilities. I could be wrong but I feel that is where we are headed.
To see my A7s review, click HERE
To see my A7II review click HERE
To see my original A7R review, click HERE
SO basically, for me, the A7RII is "IT". It replaces the A7II for me, as there is no need for both. I still have an A7s and will keep that one around for when I want low MP and extreme low light use.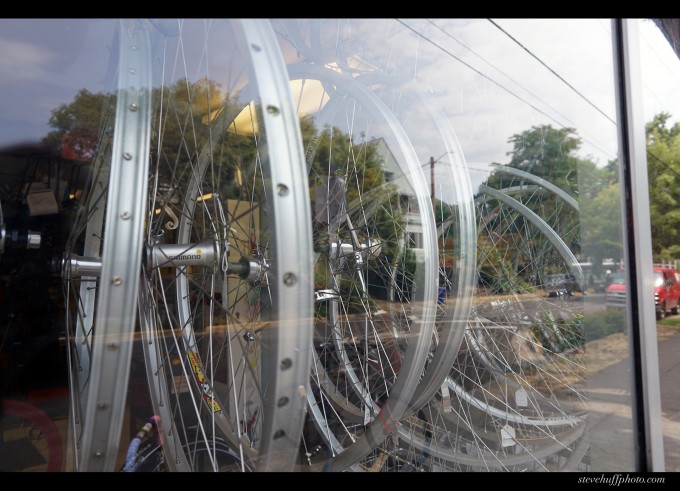 AF SPEED – MUCH IMPROVED OVER A7R and equal to or a tad faster than the A7II in my experience 
The AF speed is MUCH faster than the old A7R and its not subtle. If you have been shooting an A7R and move to the A7RII you just might be shocked in the 40% faster AF speed, AF accuracy and the shutter which is now MUCH quieter! The new body style is also more rugged and solid and feels fantastic. Sony really did their homework with this camera and while it is not perfect (no camera is), it is fabulous and quite a special machine. Well worth the investment if you are a passionate shooter like myself. It brings many levels of joy and with the new AF speed, I no longer miss shots as the A7R used to make me do with its dodgy AF, especially in low light.
Also, I feel I can AF faster with the A7RII than I can with a Nikon Df, which gave me many AF misses. With the EVF showing me exactly what is IN focus, if it did miss I could easily fix it on the spot. So yes, the AF is at the level of the A7II, maybe a bit faster (seems like it is)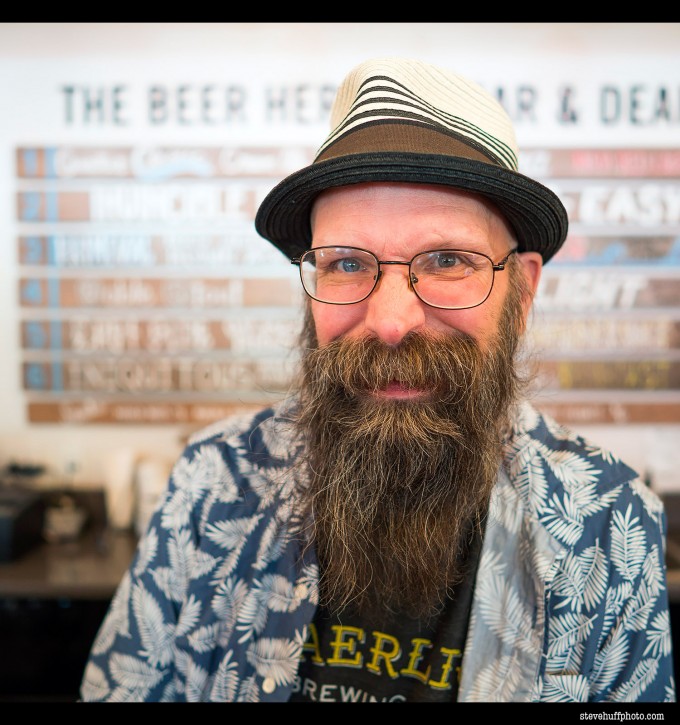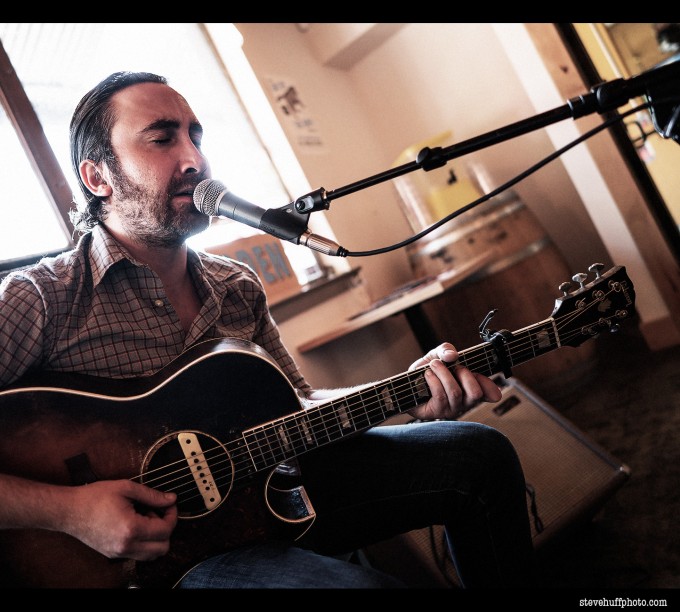 VIDEO
This camera is WAY beyond my capabilities as a videographer but many have been reporting overheating issues with video recordings longer than 30 minutes. I remember having this issue with my old NEX-7, but I have not experienced myself with the A7RII yet, but my videos have been 15-20 minutes max. Seems Sony has some overheating issues with some of their cameras when shooting video. Should not be here in a camera of this level or price point so if you shoot video segments longer than 30 min at a time, you may want to dig into this issue deeper on other review sites that specialize in video reviews. All I can say is that the video I have shot so far (for my own personal projects) has been superb, especially with the new enhanced 5 Axis IS, which is in body. Shooting with a Zeiss 16-35 is so nice, it almost seems like a steady cam is attached when shooting at 16mm.
If I were buying this strictly for video work though I would investigate the over heating issues 1st!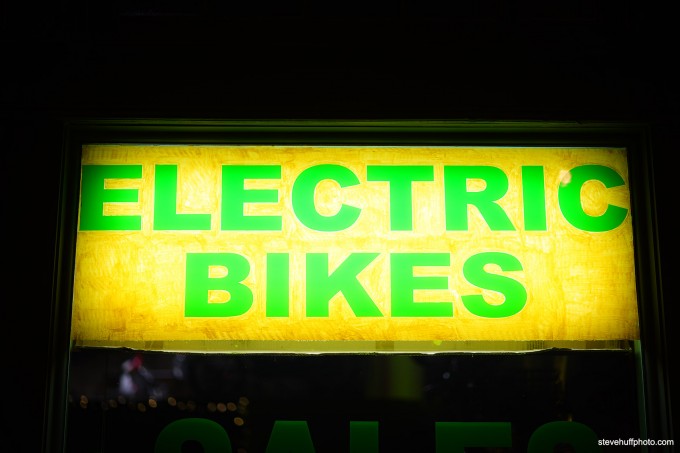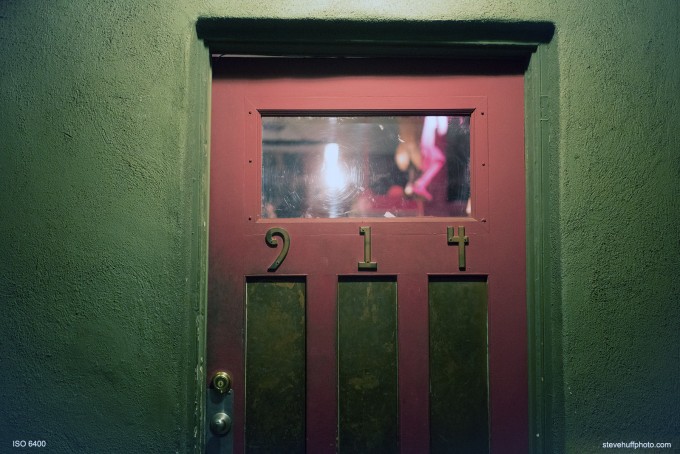 Leads me to two more weaknesses with the A7RII, video overheating is one..and the 2nd and 3rd?
*EVF PERFORMANCE
The EVF of the Sony A7RII is an upgrade from the old A7R but it is not without issues that some have been reporting all over the internet and camera forums. When using a manual focus lens, let's say a Zeiss Loxia (which I love to death on the A7RII). Turn the focus ring and the A7RII will automatically magnify the EVF screen so you can critically focus. Press your magnify button again and it will blow up even bigger, but when this happens you will see some degradation in the EVF frame, something the A7II and old A7 series did not do. There is some sort of degradation which makes it hard to critically focus, so I never blow up the EVF image that large, as it is does the opposite of what I need, making it harder to manually focus.
Other than the Manual Focus issue with the EVF, it is fantastic. I still can easily manually focus my Loxia lenses, so do not think it makes it hard or impossible, it just makes it "harder" than it should be if you magnify the screen to its max level.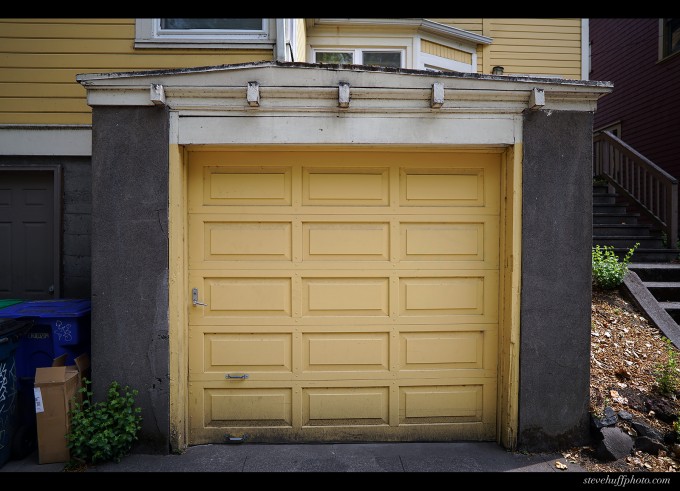 *BATTERY LIFE
The weakness that has started with the original A7R continues..battery life. For some this is an issue. For me it is not at all as I get 350-400 shots per charge, and I have 6 batteries (but only carry two with me when out shooting) and batteries are cheap if you go 3rd party, very cheap.
Many want 2000 shots from a battery charge and many shoot their cameras like a machine gun. Me, I do not and if I am out for 8 hours shooting I may come home with 40 images. Many would come back with 3000. So if you are a massive frame rate machine gun shooter, you will need a few batteries or you will need to slow it down, or bring along a Nikon D4 with it's massive weapon of a battery.
If you are like me, and getting 300-400 shots per battery is PLENTY, then this is a non issue. When shooting video you will use more power so the battery does suck down MUCH more when filming video. But the A7RII is just as impressive with still images as it is video. In other words, it is NOT a video specific camera, at all. I am more impressed with the photo side than video on this camera.
I slightly mis-focused this one with the Zeiss 35 Loxia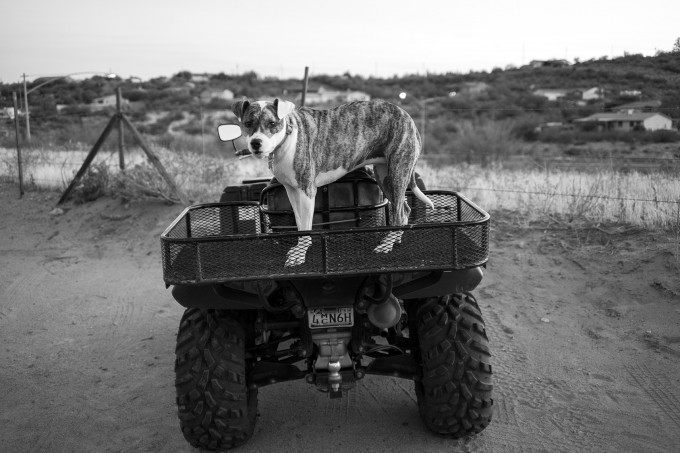 PROS AND CONS
Pros
Lovely build and feel
5 Axis IS is now enhanced for the new sensor
Splash proof
Compatible with ALL FE lenses and E lenses
Compatible with all Leica M lenses, Canon and Nikon (with adapters)
Nice big fat EVF
Tilting LCD
Gorgeous IQ and color
Improved AF speed by 40%
Much nicer AWB than previous model
Pro level video features and capabilities.
Feels fantastic in the hand
High ISO is incredible for megapixel size.
All buttons are customizable! Woohoo!
Sony's best digital camera ever IMO.
Resolution can be mind blowing
Near medium format feel at times (to the images)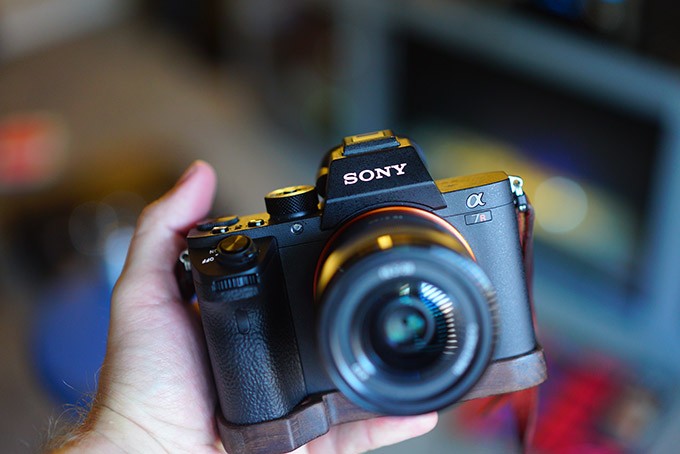 Cons:
Expensive at over $3000
Still some smearing issues with some wide angle Leica M mount lenses
EVF degradation issue at max magnification for manual focus
Battery life could be better, especially for video use.
Could be simpler. I'd love to see an A7 series body stripped down  to basics, like a Leica. ONLY for photo, no video.
12 Bit RAW, they should make it 14 bit for those who want it.
ZEISS 16-35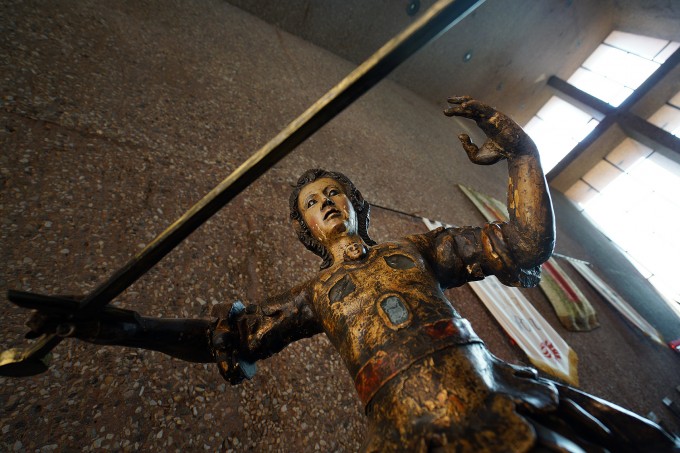 MY FINAL CONCLUSION
Well here I am again writing a conclusion on another Sony camera. I remember vividly reviewing the early NEX-3 and 5 years ago. Both revolutionary cameras at the time that I loved back then. Today it's all about full frame and pushing the limits of 35mm IQ, low light high ISO and even image stabilization. The latest and greatest camera in the mirrorless world is the A7RII and for me, it surpasses any and all that have come before, quite handily. Is it the best 35mm full frame camera in the world? Maybe not, but then again, maybe it is. Depends on your needs and wants, and for me, it is the one I would choose if I was buying ANY 35mm format full frame digital camera today. Here is why…
Massive resolution
Finally…fast AF speed
C-AF is quite good though not pro DSLR good
High ISO is up there with the best in the world
Video is outstanding (as long as we do not overheat)
Color, detail and image quality up with the best available in 35mm
Pro-ISH build and feel here, much better than previous A7R and A7
Large EVF, I prefer these to OVF's today by FAR!
Camera handling, speed and response is fantastic
Hundreds, if not thousands of lenses can be Mounted and used. Limitless creative possibilities with ONE camera. It's a beautiful thing.
The A7RII is one hell of a camera, and it's not just me saying this. Many long time reviewer's are praising it as well, and the reason is because it is the real deal. Many are complaining about the compressed RAW thing, and I understand the concern (on paper) but for me, I have never had any issue with any of my A7RII images that have been taken since using it in Portland at the Sony media event and now in my home. NOT ONE issue related to that, so for me, it is a NON issue. Though I do get it, and I hear Sony is looking into this as I write this.  If I ever have an issue due to having compressed RAW files I will let you all know. I do not expect to EVER have an issue as I do not pixel peep at 400%, or even 200%.
At the end of the day, the Sony A7RII is quite an achievement. Sony never gave up, never stalled, and they listened to what WE had to say. They implemented many of our needs and wants and we now have a NEAR perfect camera in the A7RII for those who just love to shoot, love photography and love when they see such amazing quality when they load the images.
Zeiss Batis 85 f/2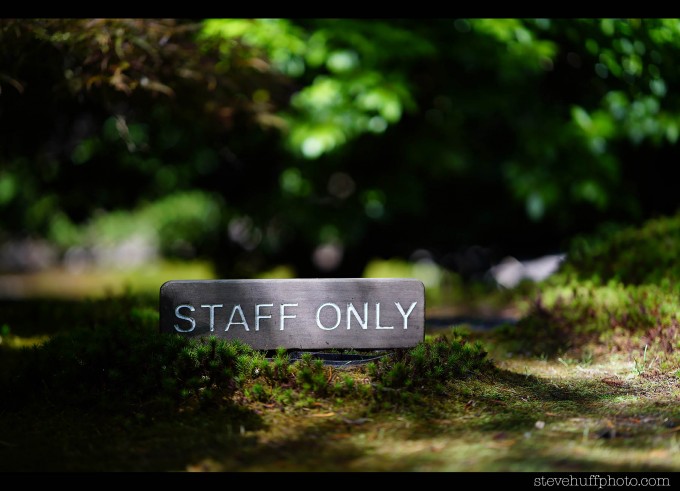 From Zeiss to Sony to Leica to Canon to Nikon to others…so many lenses can be used to great effect with the A7RII. With its in body 5 Axis Image Stabilization, its resolution and all the things I Just mentioned, there is really nothing NOT to like. For me, it's the best camera in 35mm full frame format that I have ever used, tested or reviewed. This is my new #1 replacing my A7II. I will keep the A7s for those moments when I am in the "S" mood or need that extra bit of low light ability.
Sony 35 1.4 Distagon – Chris from the Phoblographer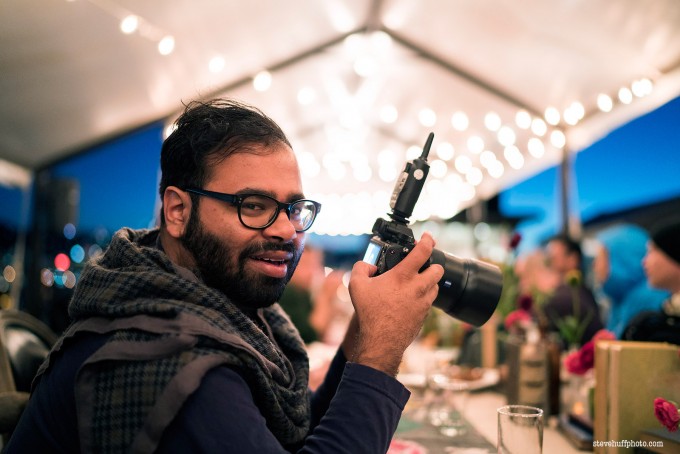 If you want the best that 35mm can offer you in IQ and features and size and ease of use/joy of use, take a long look at the A7RII. It may be your dream camera. Now I have to try the Canon dream lens on the A7RII which I will then dub the "Dream Team"! Hehehe.
Where to Buy?
I would buy the A7RII at Amazon HERE or B&H Photo HERE. Two of the best retailers on the planet.
A few more A7RII Snaps…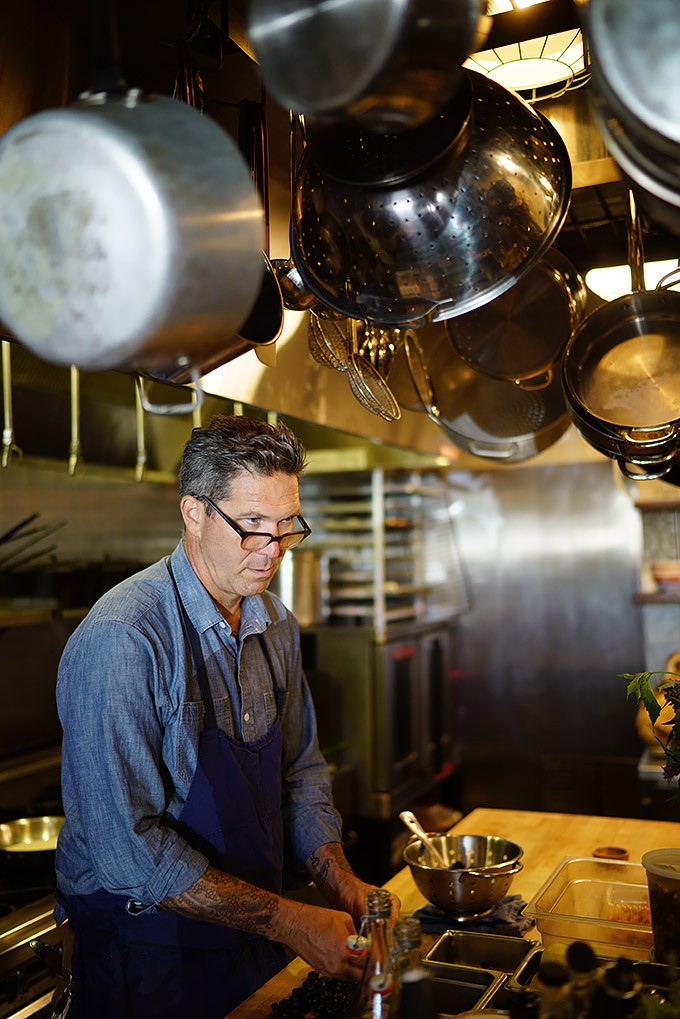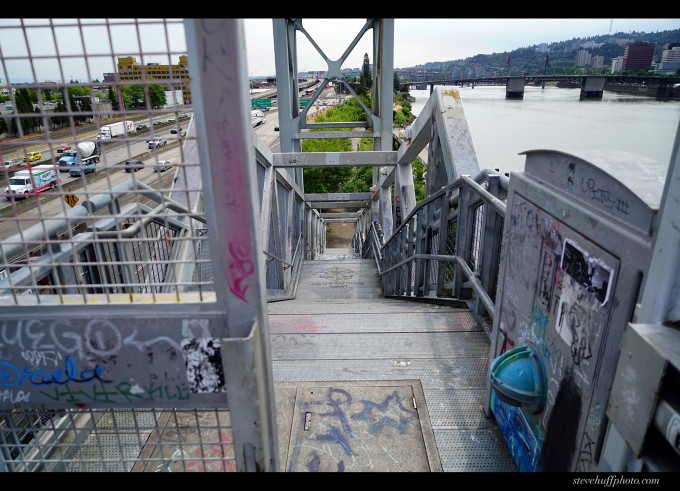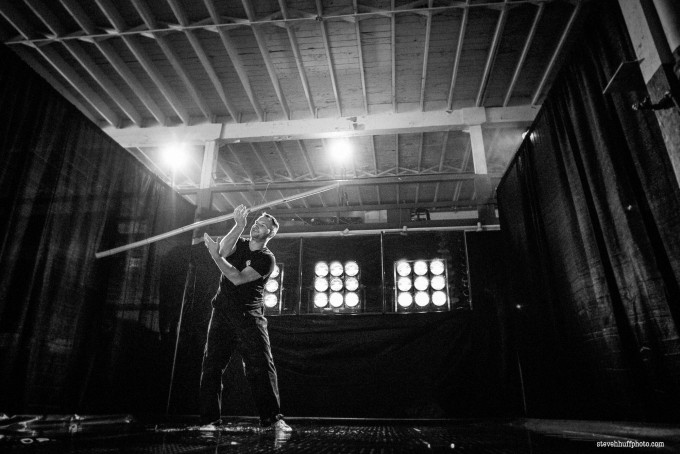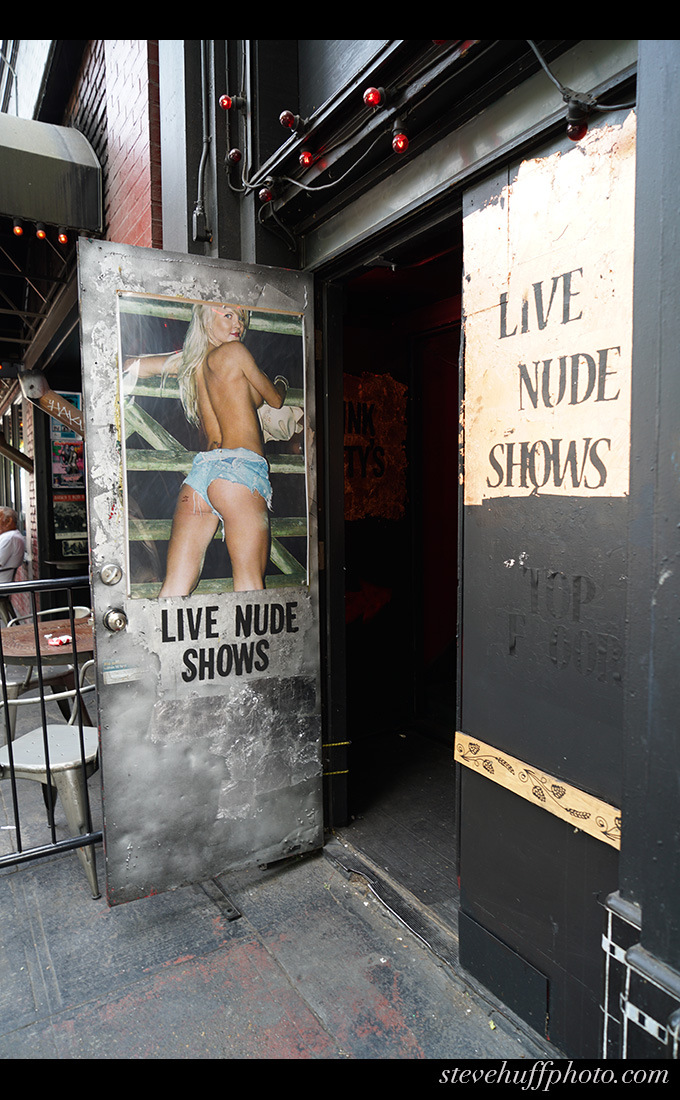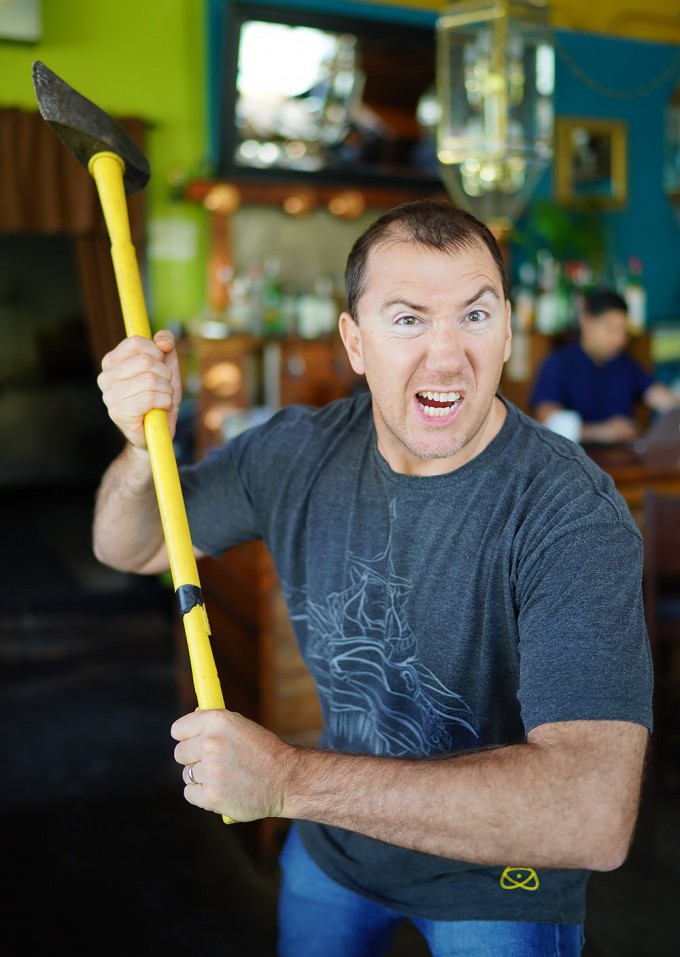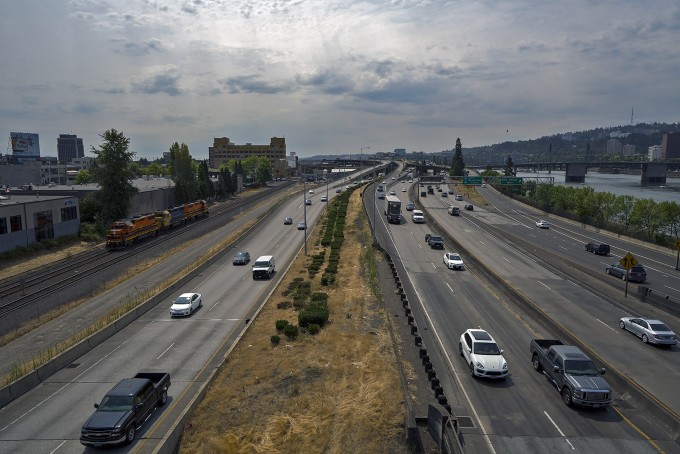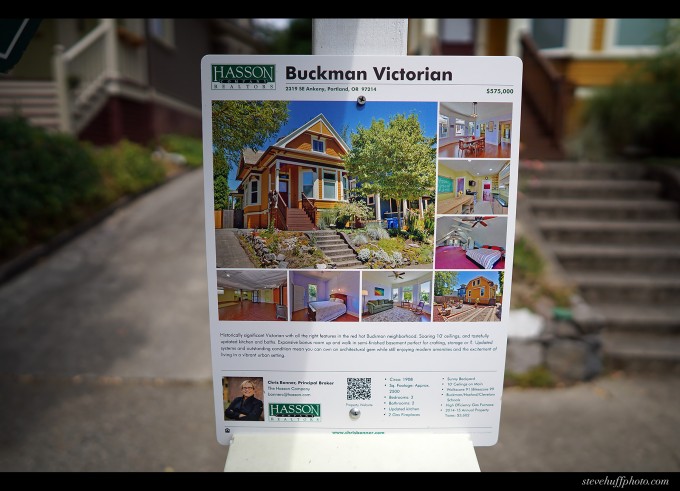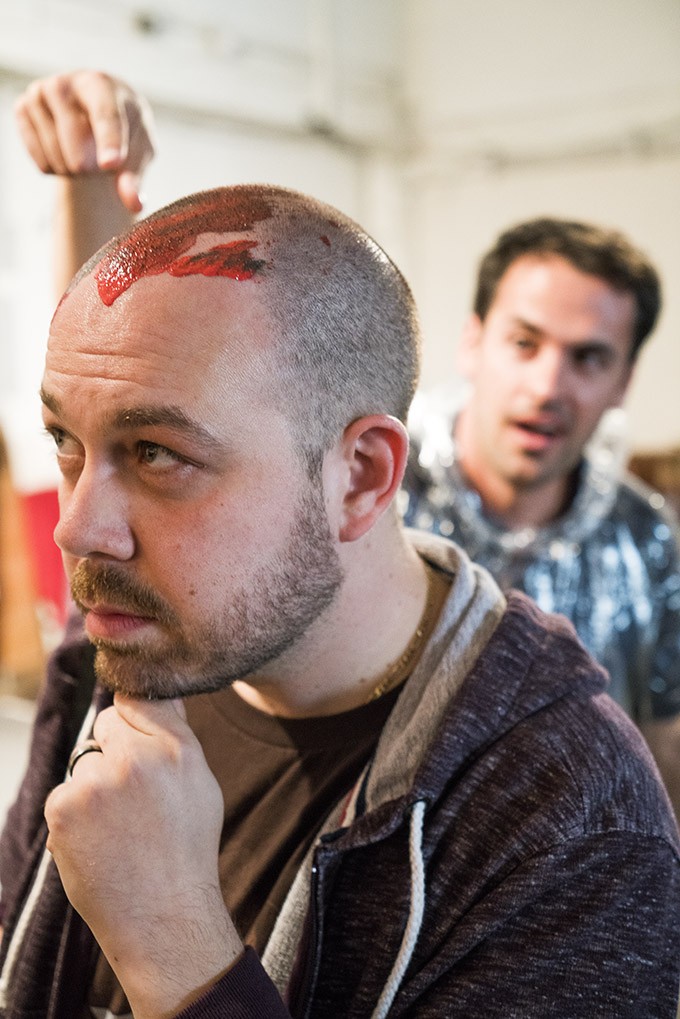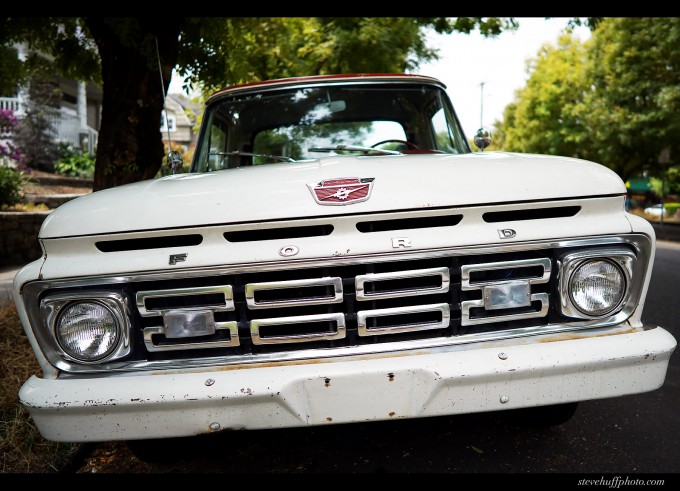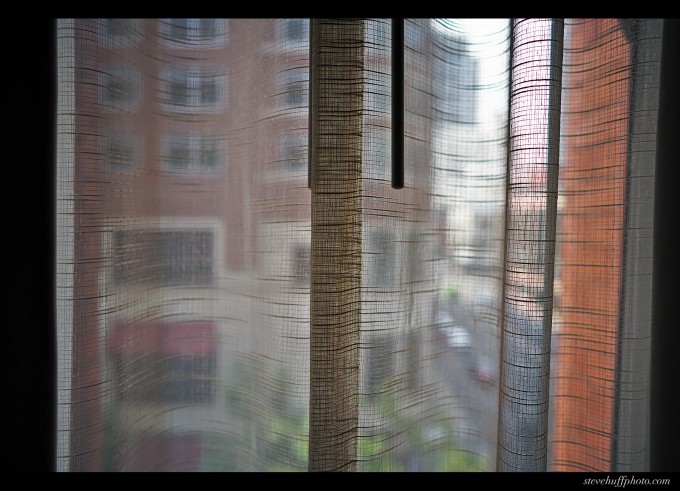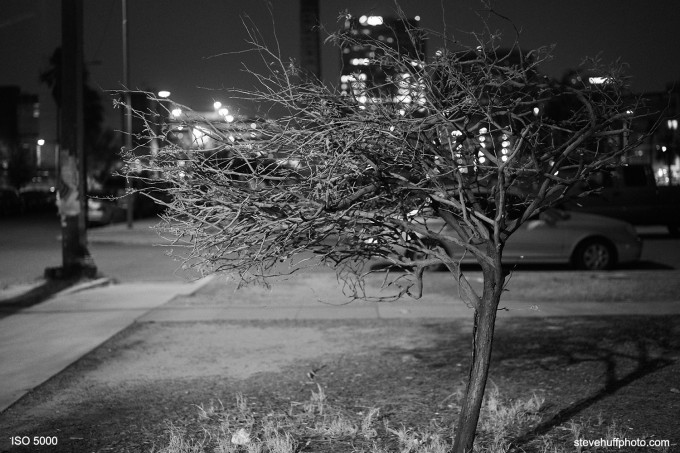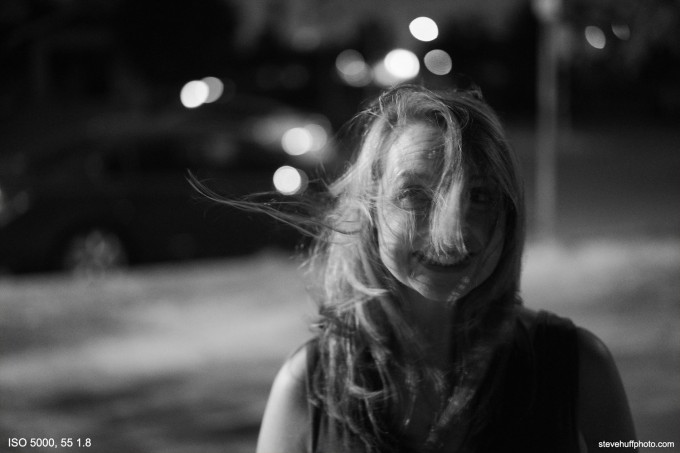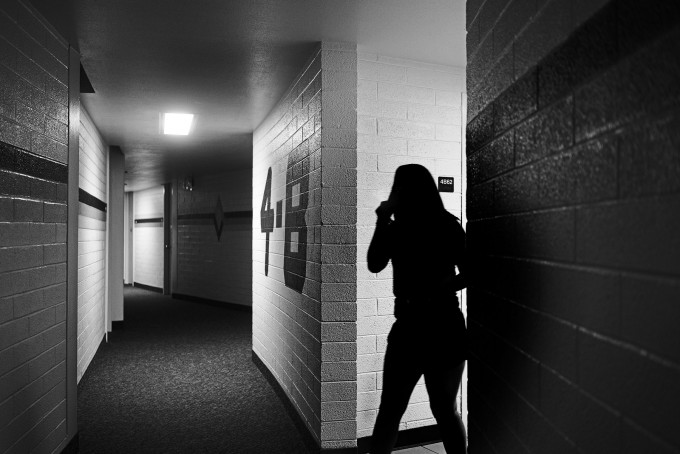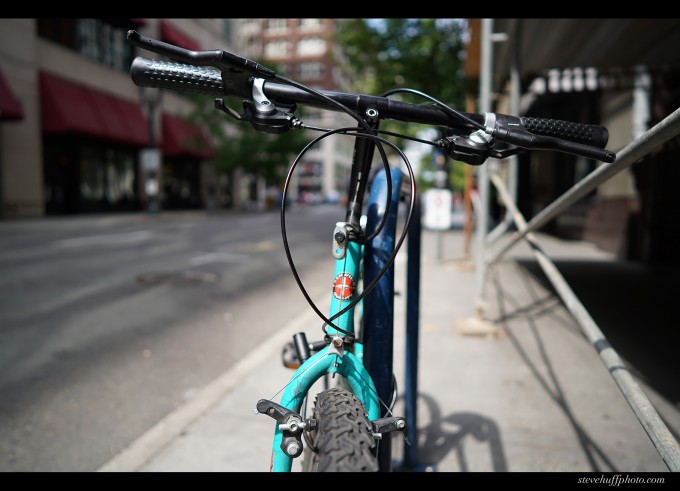 Purchase the A7RII at B&H Photo HERE
Purchase the A7RII at Amazon HERE
——————————————-

PLEASE! I NEED YOUR HELP TO KEEP THIS WEBSITE RUNNING, IT IS SO EASY AND FREEE for you to HELP OUT!
Hello to all! For the past 7 years I have been running this website and it has grown to beyond my wildest dreams. Some days this very website has over 200,000 visitors and because of this I need and use superfast dedicated web servers to host the site. Running this site costs quite a bit of cash every single month and on top of that, I work full-time 60+ hours a week on it each and every single day of the week (I received 200-300 emails a DAY). Because of this, I need YOUR help to cover my costs for this free information that is provided on a daily basis.
To help out it is simple, and no, I am not asking you for a penny!
If you ever decide to make a purchase from B&H Photo or Amazon
, for ANYTHING, even diapers..you can help me without spending a penny to do so. If you use my links to make your purchase (when you click a link here and it takes you to B&H or Amazon, that is using my links as once there you can buy anything and I will get a teeny small credit) you will in turn be helping this site to keep on going and keep on growing.
Not only do I spend money on fast hosting but I also spend it on cameras to buy to review, lenses to review, bags to review, gas and travel, and a slew of other things. You would be amazed at what it costs me just to maintain this website, in money and time. Many times I give away these items in contests to help give back you all of YOU.
So all I ask is that if you find the free info on this website useful AND you ever need to make a purchase at B&H Photo or Amazon, just use the links below. You can even bookmark the Amazon link and use it anytime you buy something. It costs you nothing extra but will provide me and this site with a dollar or two to keep on trucking along.
AMAZON LINK (you can bookmark this one)
B&H PHOTO LINK – (not bookmark able) Can also use my search bar on the right side or links within reviews, anytime.
Outside of the USA? Use my worldwide Amazon links HERE!
You can also follow me on Facebook, Twitter, Google + or YouTube. 😉
One other way to help is by donation. If you want to donate to this site, any amount you choose, even $5, you can do so using the paypal link HERE and enter in your donation amount. All donations help to keep this site going and growing!
 I do not charge any member fees so your donations go a long way to keeping this site loaded with useful content. Thank you!