Ireland with the Olympus E-M1. A Photographic Journey
by Tom Ohle
My name is Tom and I'm from Ireland. A few years back while visiting my beautiful fiance in Canada I kicked my love for photography into over drive!
Your site is fantastic and largely responsible for fuelling my love for photography. For me it's the equivalent of a great cup of coffee first thing in the morning.
These next two images are from my favourite place of all. The west coast of Ireland in Co. Kerry just off of the Dingle peninsula at a little place called 'Inch Strand'. It's a spectacular part of the world with huge wide beaches as far as the eye can see.
EM1 + Nocticron
"The Kite"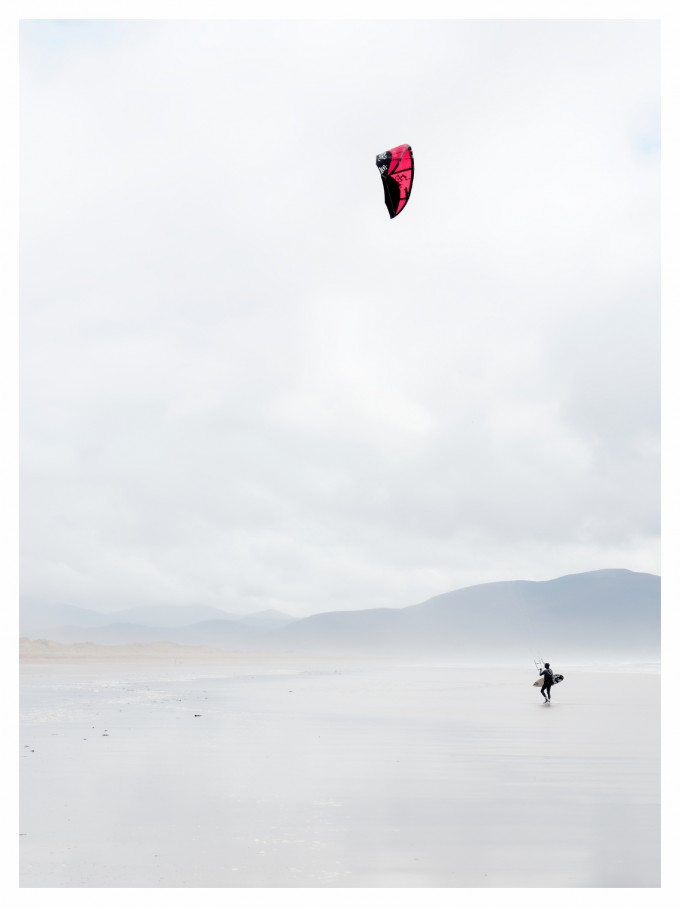 EM1 + Nocticron
"Misty Beach"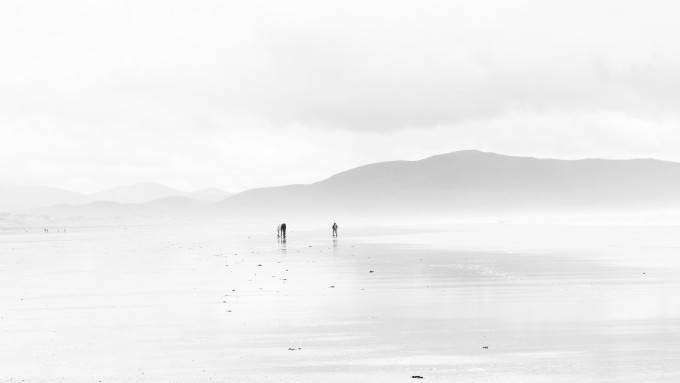 The west coast of Ireland (particularly Co. Kerry) is known around the world for its spectacular cliffs. If you ever make it to this part of the world check out Sleigh Head.
This next one was shot overlooking the peninsula. I set out not knowing what to expect and stumbled across this huge hill that overlooked the main peninsula providing a stunning view. I improvised a quick fashion shoot – lighting was very overcast – perfect natural soft box!
EM1 + Nocticron
"He left me in Ireland"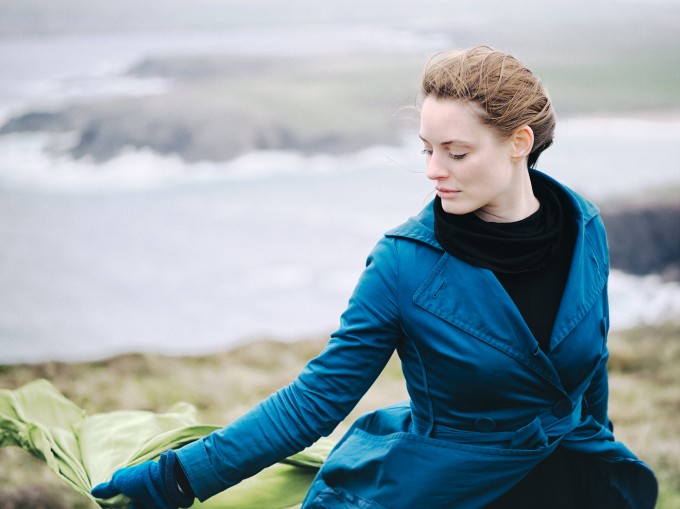 For the most part I like street photography and travel portraiture but I try not to pidgeon-hole myself into a particular genre. I've taken my camera and lenses around Ireland and the great white North in Canada. From portraits of random people on the street to portraits of wolves and wolf dogs I generally always have a camera in my hand.
EM1 + Oly 45 1.8
"We need to talk"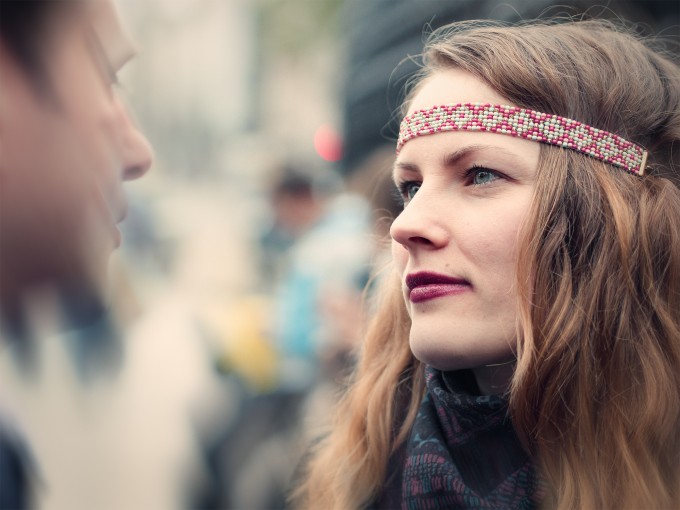 I find that the images that I am most drawn to from your other writers tend to have people in them. Either obvious images of people directly or may not so obvious images of landscapes that show the mark of peoples involvement. In more recent times having read some of Neil Buchanan Grants posts here I've been inspired to approach my subjects and subject matter from the perspective of a travel photographer. Even in my home town I try to ask ' what would be really cool and interesting about this place that I could show somebody in a completely different part of the world '.
EM1 + Oly 45
"Who are you lookin at?"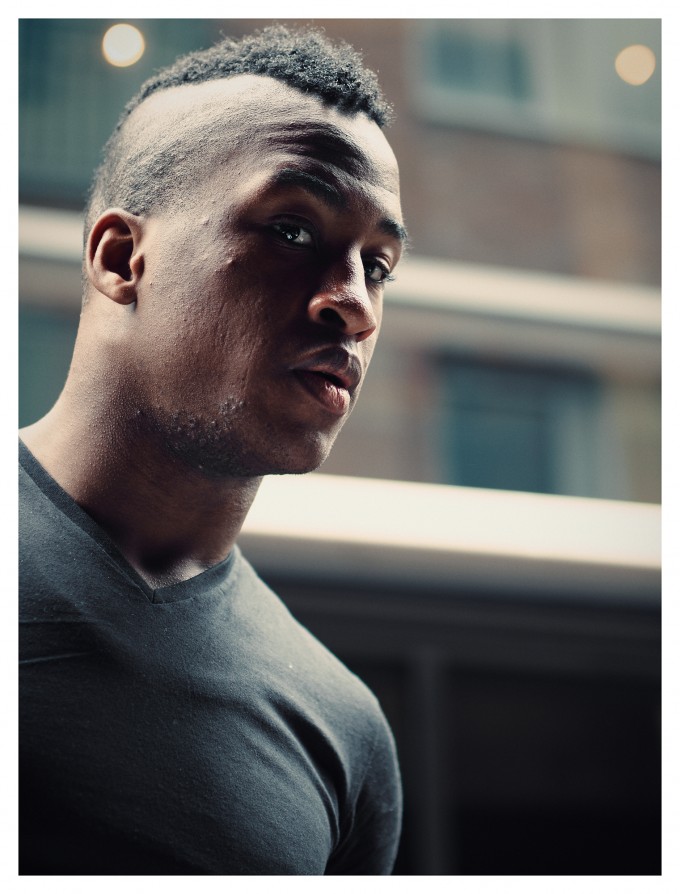 Em1 + PanaLeica 25 1.4
"Violinist on the street"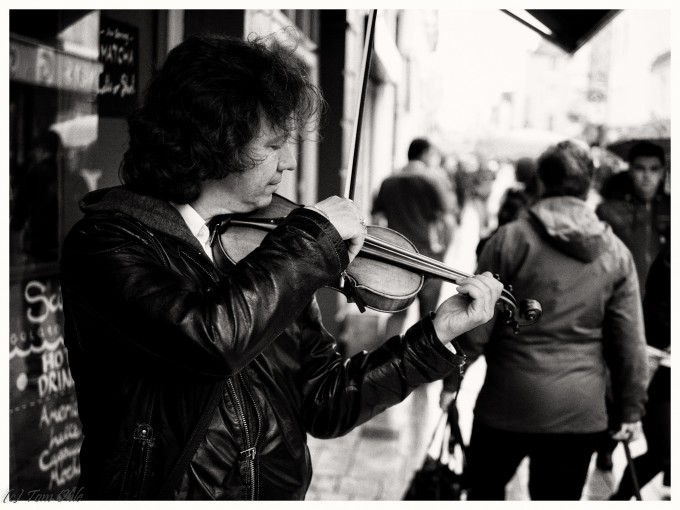 Busking and street performing are very popular and a large part of Irish city culture. A walk down Dublin's Grafton street on a Saturday afternoon is an explosion for the senses. Stilt walkers, dancers, acrobats doing back flips, fire breathers – it's got it all. The shot of the busker was taken in Co. Cork – many of these performers are very street photo friendly and do not mind you taking their photo once you acknowledge them. No better way than by throwing them a few euro 🙂
"Rebel without a cause"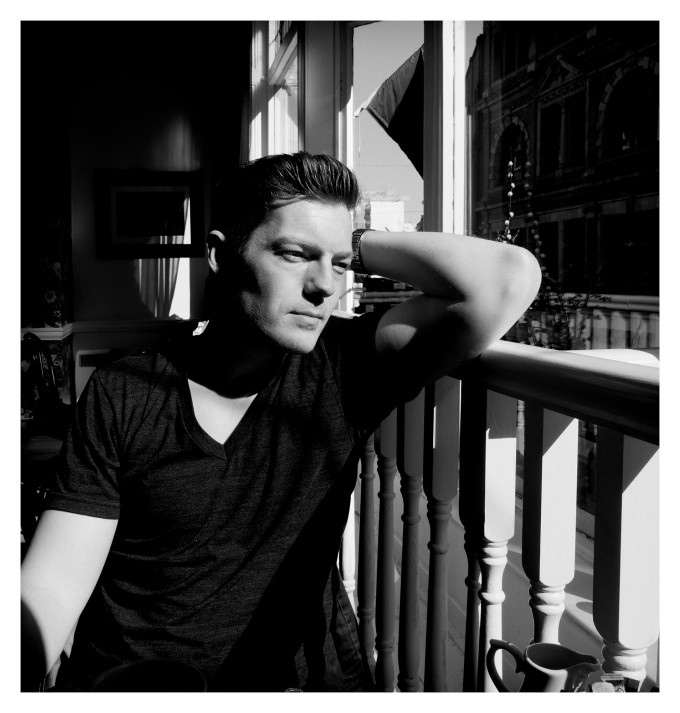 Dublin has a bunch of really cool locally owned coffee shops. Unfortunately we are seeing more and more big chain coffee shops pop up about the place but thankfully the locals still support the local businesses. Many of these coffee shops make a cool studio for european style impromptu photoshoots!
Sunset in (not on) the Liffey!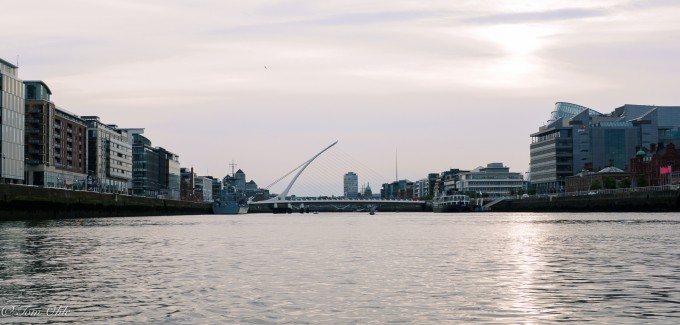 For me, a photo has not completed it's journey until it has been developed and printed. The printing aspect is a recent discovery and I have very much fallen in love with this aspect of the creative process. I now shoot for the print.
Fine art giclee prints on fiber paper are gorgeous. I spend hours trying to get the balance between the choice of edit, the type of paper, texture, color calibration etc… holding a finished product in my hand is immensely satisfying.
I'm very much a learner with a lot yet to learn but I'd hope to have my first article published and open to constructive criticism and feedback from the community. Thank you for taking the time out of your day to look at my photos and I hope that you enjoyed them.
My flickr is : https://www.flickr.com/photos/24434110@N05/
Thanks,
Tom.