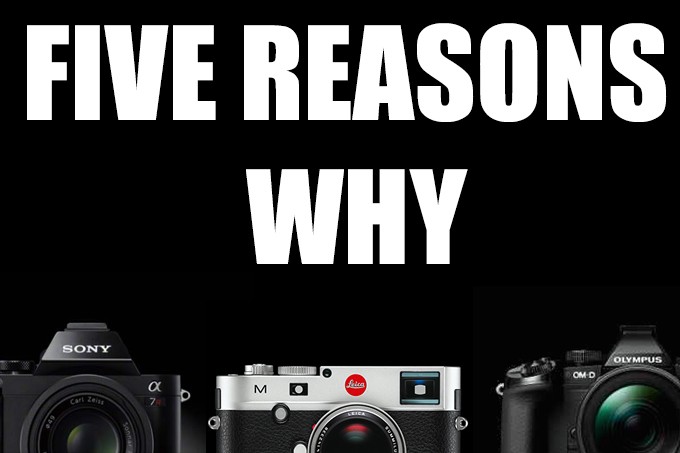 Five Reasons why I prefer Mirrorless to a DSLR, ANY DSLR…
By Steve Huff
You know, ever since the humble beginnings of this website I have been drawn to smaller, sexier and cameras that have fun factor and mojo to them. I started this site with a Leica M8 review due to my love for what was at the time, IMO, the sexiest digital camera available. It was so different from the standard DSLR's that flooded the digital camera market for so long. It was small, but had a serious heft, feeling like it was made out of a block of stone. The viewfinder on a Leica M has always been a tried and true old school rangefinder, which offered a much more challenging experience, at first. Soon, it became my favorite way of "seeing" with a camera viewfinder.
The Leica M8 had a good run, but when the full frame M9 hit, all hell broke loose. At the time, the only full frame digital cameras were things like the Canon 5D and Nikon D700. The M9 hit and there it was, a full frame camera that was much smaller than any DSLR. The M lenses were and are tiny in comparison to DSLR lenses (due to being manual focus) and the M9 made an amazing small, but very well made (better made than any DSLR) full frame powerhouse, with image quality that could no be matched, at the time, by any camera. Even today no camera can recreate the look of the old M9, not even the M 240 which is Leica's latest M camera.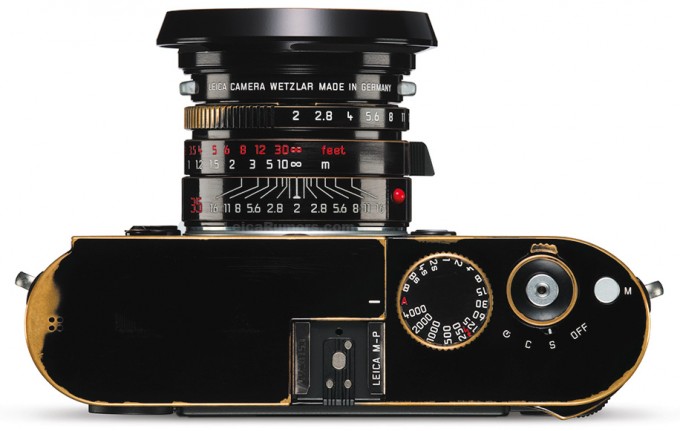 But this article is not about Leica, I only mention the M8 and M9 as I feel, for me, these are the cameras that were very important at the time they were released, as there was simply no other full frame offerings that could come close to the build, size and performance (as long as we had decent light of course, those early Leica's were not so hot in low light). The M9 was huge for Leica, they sold a ton of them and it was the M9 that had Leica selling out their entire stock of M glass for months at at time. Wait lists were long, and Leica was riding the new mirrorless wave. There was a reason for this, and it is called TIMING.
LEICA T AND NEW 35 SUMMILUX 1.4 T Click it for larger.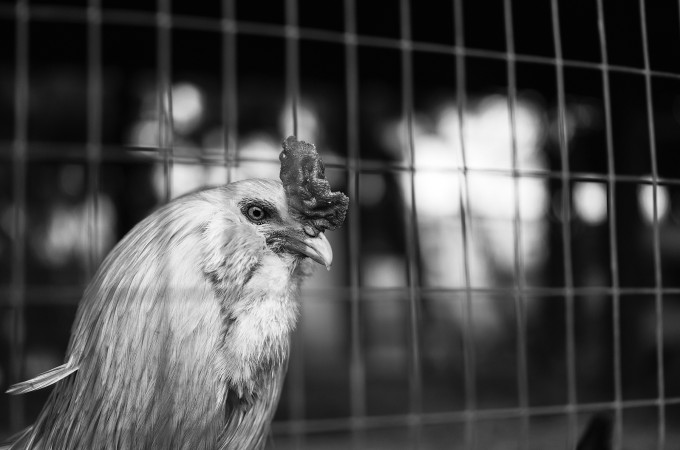 Soon after the M8 and M9, other companies started releasing convincing mirrorless cameras that lived up to the promise of smaller size, and more fun factor but many of them were flawed with lack of lenses, slow AF or quirky performance. Many looked gorgeous, like the Olympus EP1, but it was so dog slow, had no EVF 0r OVF and it had only a couple good lenses to choose from. Panasonic made waves with the GF1 and soon, many were on the mirrorless train, but it was a slow road. Over the years these companies were releasing body after body but the lenses were taking time. This caused the DSLR crowd to predict the demise of mirrorless … "What good is a small body if you do not have good lenses"..
Then Olympus and Panasonic started kicking ass  by releasing amazing lenses that were small and performed incredibly well. Fast primes with attractive jewel like design and stunning performance. Lenses like the Olympus 75 1.8, 45 1.8 and the Panasonic 20 1.7 and the drool worthy Nocticron..today we have LOADS of lenses for the Micro 4/3 system, all we could ever want or need from ultra wide 7-14 or 8mm fisheye to 300mm fast pro primes and consumer zooms.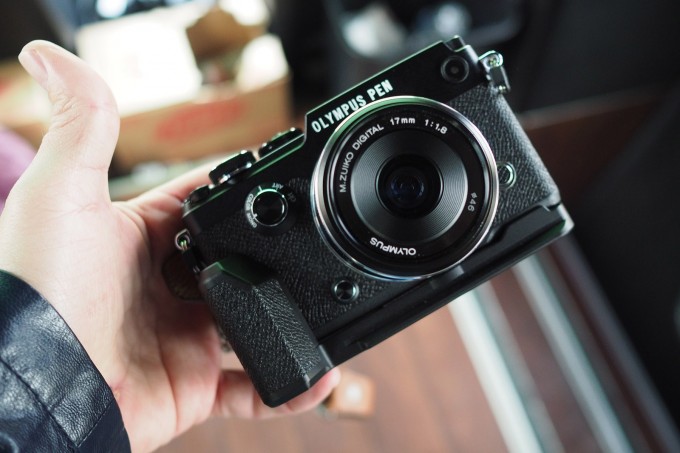 Fuji was going full steam ahead as well, let us not forget about them! Fuji created TONS of excitement for mirrorless with the original Fuji X100. Many were saying "Now I can have my affordable Leica M style camera"..some were calling it a rangefinder, of which is most certainly was and is not, but it gave us the same kind of feeling as using one. Image quality was up there with the M9 even though the X100 was an APS-C camera and not full frame. Low light slaughtered the M9 and many feel the X100 was the start of Leica's sales decline. See, Leica attracted the MASSES with the M9, unlike what they have done before (and after). The masses came out for the worlds first full frame mirrorless camera, which was the M9, there was nOTHING like it. I was getting THOUSANDS of emails over 6 months about the Leica M9 from normal joe's who heard about it and was intrigued, even at the high price tag. When the X100 came out, that halted Leica's mystique a bit as many saw the X100 as being like an M. While it was not, in any way – not in build, feel, shooting experience, or output, an M, it resembled one with its shape, and put out fantastic performance, so that was plenty good enough for the masses, at 1/6th the price.
Sony 24-70 G Master and Sony A7RII. Click for larger!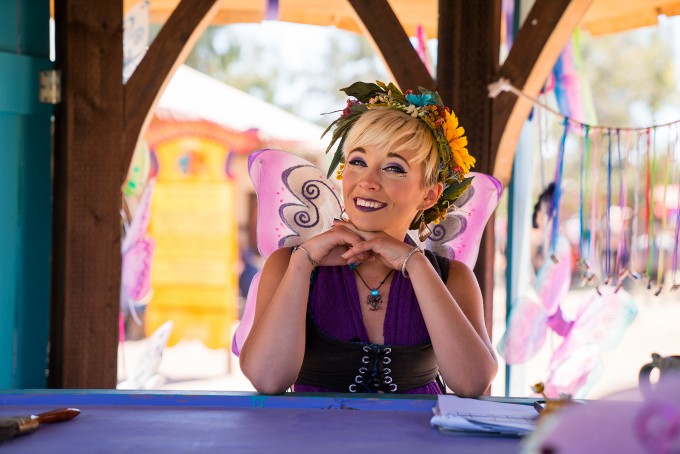 When Sony hit the market with the original A7 series, I was excited by the possibilities. Attaching Leica M glass to it, shooting great full frame video, and having this full frame powerhouse taking up less space in my bag than a DSLR. While the A7 was larger than anything from Olympus, Panasonic or the other guys, it was indeed full frame. Much like the Leica M9, the Sony had the same benefits, but more of them. While the Sony was nowhere near as beautiful in design, build or feel as the Leica M9, the sensor inside the Sony was much more versatile. Able to capture scenes with massive Dynamic Range (the M9 did not have a huge DR) and even at night with low light high ISO performance that was cutting edge (unlike the Leica which suffered even at ISO 1250). Add swivel LCD's and the EVF and video performance and you had an all in one powerhouse that was smaller than an APS-C DSLR yet full frame. Again, the weakness was LENSES. Sony had a 28-70 kit zoom that was average, and a couple of primes, the 35 2.8 and 55 1.8 Zeiss.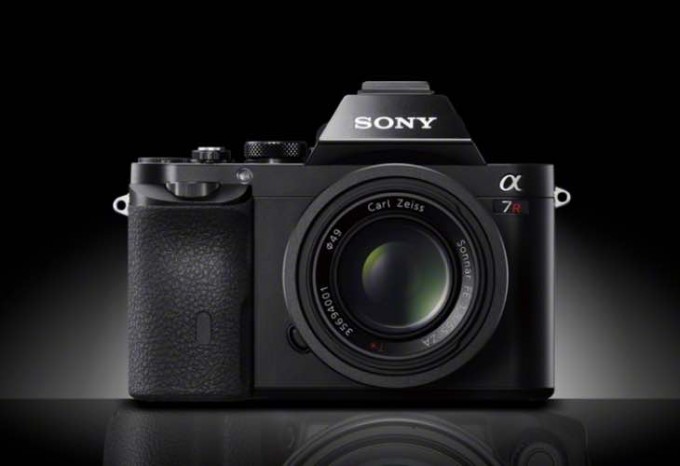 I jumped in but over time realized the A7 series would need a lot of polishing to get up to speed and be better than most of what was out there. Soon we had more lenses, and more bodies. The A7 and A7R were replaced with the A7II, A7RII and A7S and A7SII. NOW we are talking! The MK II bodies improved the shape, build, and feel of the old A7 series. Also, the AF speed was improved quite a bit and we had a better EVF and better specs all the way around. Lenses I love for my A7RII are the Sony/Zeiss 16-35, Sony/Zeiss 35 1.4, Loxia 50 and the new Sony 85 1.4 G Master which is just gorgeous. The new 70-300 looked very promising as well.
Sony 24-70 G Master – A7RII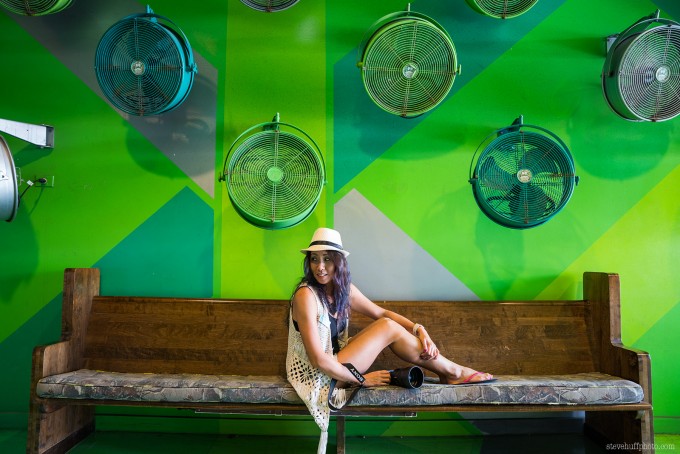 –
Sony 85 1.4 G Master – A7RII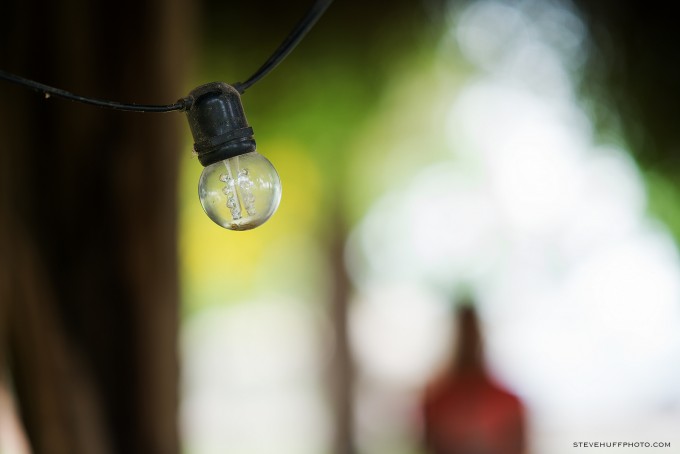 Today there are tons of lenses for Olympus, Panasonic, Fuji, Sony and always have been for Leica. The choice of high quality Mirrorless systems out there today is head spinning. Most looking to dive into mirrorless TODAY have a tough choice, and again, I get so many emails asking me "which one should I get" and I do not really answer those questions as a camera choice is personal, and should be made by the buyer, not me! With that said, I love them all but my faves, today are still Leica, Sony, Olympus and a couple Fuji models. After using them all, shooting with them all, for me, these brands make cameras that just fit "me".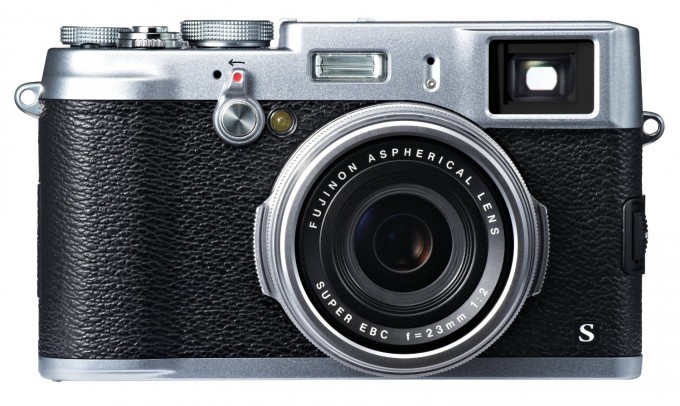 Leica's M 240 is a beautiful camera in every way but with so many other full frame offerings today (from Sony) the Leica M 240 did not sell as well as the M9. The Olympus E-M1 and PEN-F are fantastic as well, mature cameras that perform to a high standard, look and feel amazing and just "work". Sony is on a roll with the RX1RII which I have not even mentioned yet! The RX1R for me, was a huge step forward for Sony as they created a SMALLER than Leica M full frame mirrorless with a Zeiss 35 f/2 that beat Leica's own 35 Summicron (and the Leica lens cost more than the entire CAMERA and LENS from Sony). To me, one of the most magical cameras ever made was the RX1RII, for IQ. The new Mark II has slightly different image rendering and color but has improved the AF speed and performance. I own the RX1RII and adore it and use it for personal shots all the time.
Click it for better version – Sony RX1RII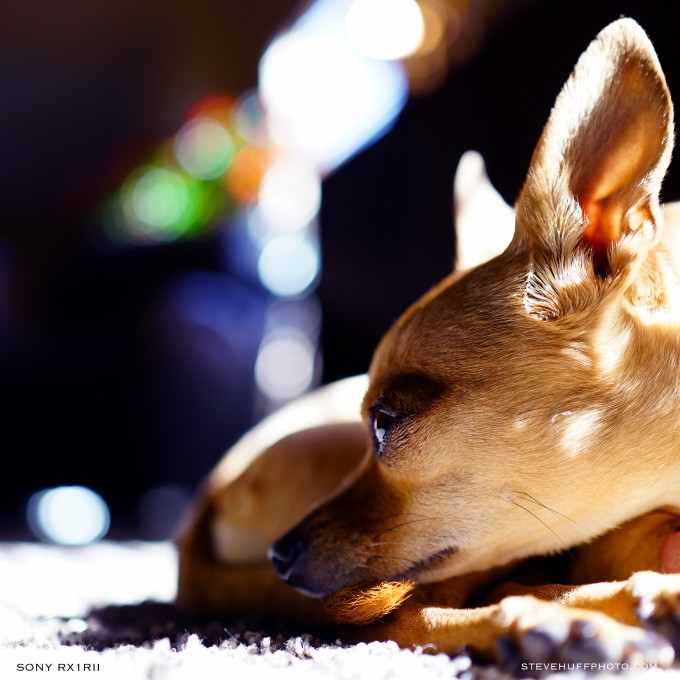 With an RX1RII I could not even imagine wanting to replace it with a large bulky full frame DSLR and 35mm lens that would be 3X the size, 4X the weight and not even perform as well. The RX1RII is an amazing tool, if  you can handle 35mm. The Leica Q also rocks but is $1000 more, much larger and has a 28mm. I prefer the Sony in every way but many prefer the Leica. Personal pref, and both are two of the best most practical mirrorless cameras released in recent times with IQ that is tough to beat.
RX1RII and the Leica Q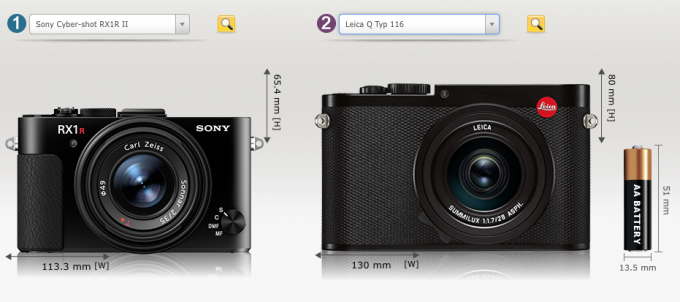 OH! I totally forgot this article was titled "Five reasons why I prefer mirrorless to DSLRs"..so before I start on another long ramble, lets get to that:
THEY ARE SMALLER, PERIOD. Even the larger mirrorless cameras, the Sony A7 Mark II series, are smaller than even APS-C DSLR's while providing performance that trounces them in many areas. Low light, Dynamic Range, Sharpness, EVF over small OVF, and very good AF performance. Add something like a Voigtlander 40 2.8 to an A7 series body and you have a small powerhouse (and you can not use this lens on a DSLR). Add a HUGE 24-70 G Master lens and the fight gets closer for size but even so, still smaller in the body, which is the part you HOLD. The part that must be comfy in your hands. The Sony wins in size over ANY FULL FRAME DSLR, to which it must be compared. Take a 5DII and 24-70 and it will be larger and heavier than the Sony yet we lose the EVF, swivel LCD, and that nice Sony sensor DR and ISO performance. There is a reason Sony leads in the sensor department, they make the best. So I will choose the Sony over any DSLR due to size, features (did I say 5 Axis IS inside)? Make no mistake, the Sony A7 Mark II series may have some large pro lenses but as a whole, it is still smaller and more enjoyable for me to use over a full frame DSLR and  those large pro lenses? For me they beat the Canon and Nikon equivalents in IQ and build, so why not use them on a smaller body? Hmmmm. Take on a Olympus PEN-F or Panasonic GX-8 or Fuji X100 and you are at a whole new level of small, light and with amazing IQ. Mirrorless wins the size game every time.
A7RII vs Nikon D810 – SIZE body only.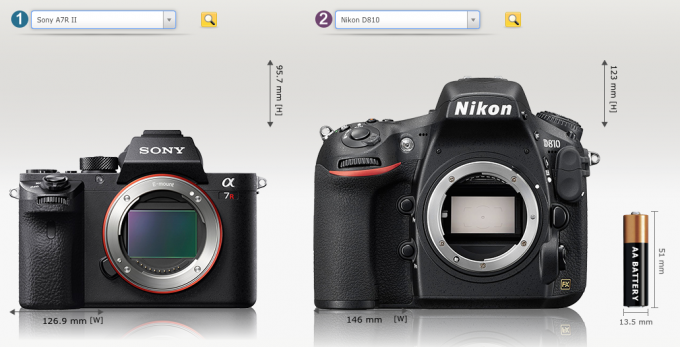 LENSES! There are now plenty of lenses to choose from! No excuses now! Fuji, Sony, Panasonic, Olympus and Leica all have great lenses available for their mirrorless systems. Some are tiny like the Sony full frame 28 f/2 and 50 1.8, some are large and some are small and incredible (almost any prime from Olympus).
FUNCTION! EVF, Tilt LCD and something like 5 AXIS IS inside are things you will not see in a mirrored DSLR. While I appreciate that MANY prefer a good OVF to a good EVF I think many OVF die hards have not shot through an incredible EVF yet. Something like the Leica SL offers an EVF experience that beats ANY OVF, hands down. It's incredible. Using a Sony A7 or Olympus E-M1 or even a Fuji X-T1 offers more function and is more versatile than any DSLR I have ever shot with. Things with Olympus like Live Bulb, Live Time and Live composite is changing the way we shoot astro. Things like this we do not see in DSLR's.
ABILITY TO USE 3rd PARTY LENSES: These new mirrorless cameras work very well with Leica M lenses these days, any M mount lens in fact. I can buy a used M lens for $300 and get amazing shots with character when mounted on a Sony, Fuji or even Olympus camera. Can't do that on ANY DSLR (mount a Leica M mount lens to it). I love shooting my Sony with a 50 Jupiter or even 50 Noctilux. We can now use these incredible lenses on something other than a $7k Leica.
PROGRESSION: Never have I seen technology in digital imaging move so fast. Mirrorless is moving ahead with new innovations, new designs, and new tech. EVery year we have some kind of new progression in mirrorless while DSLR's remain pretty much the same in looks, style, function and everything else. In my eyes, DSLR's today are getting stale. Mirrorless today is energizing so many with the size, tech inside and the things we can do with them in a much easier way than ANY DSLR. (something like shooting the night and seeing your exposure develop in real time using Olympus's LIVE TIME)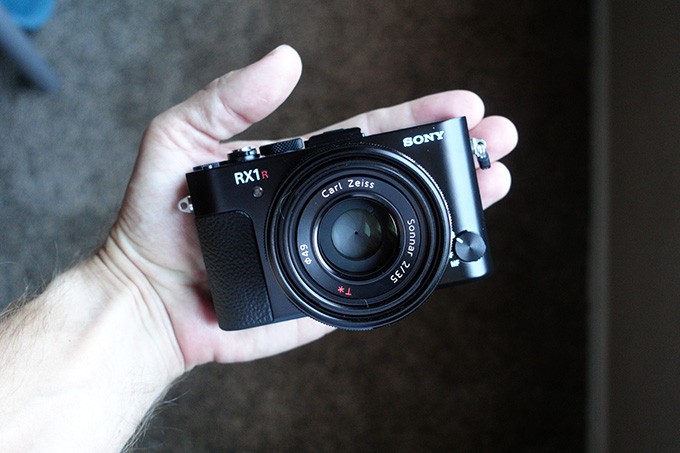 There are more reasons like being able to pick up something like a Fuji X100 or Sony RX1 and just be UBER light. No lenses, no bag needed. But you will come back with impressive high quality shots. The mirrorless world is growing, and sales are strong for some, stronger than DSLR's in some cases. I remember 10 years ago (or so) going to disneyland and seeing so many with big DSLR's around their neck (I had a Leica M7 and 35 Lux) and thought "WHY would they do that"! Today if I go to Disneyland I see MANY with small mirrorless cameras, but mostly all use their phones or even iPads for their photo and video. THIS is why DSLR's are also losing steam with the average Joe's of the world. While Fuji and Sony helped slow Leica's M sales, I see the phones slowing DSLR sales. See, the mass public used to walk into Best Buy and say "I want to look like a pro", and they would buy a DSLR and then realize that simply buying one will not make them a pro! They end up using it for a few weeks and then sitting it on a shelf due to size and disappointment. These days, the masses use their smart phones so while a few still go to Best Buy and buy those DSLR's they have on display, as they know their phone can not compete, that number is MUCH lower today than 10 or even 5 years ago.
Leica Q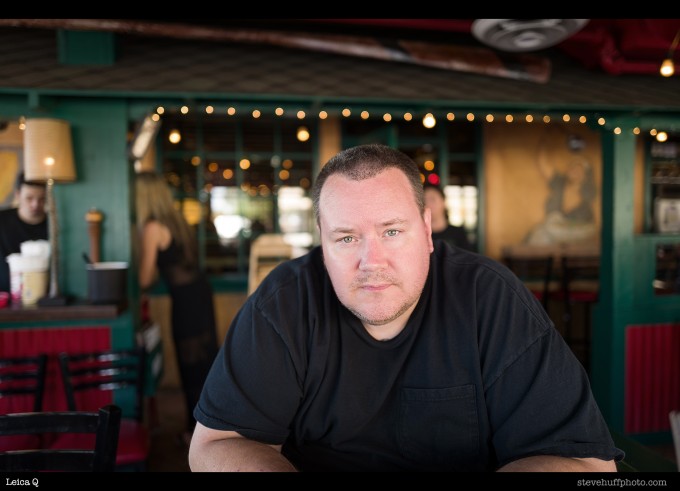 –
Olympus PEN-F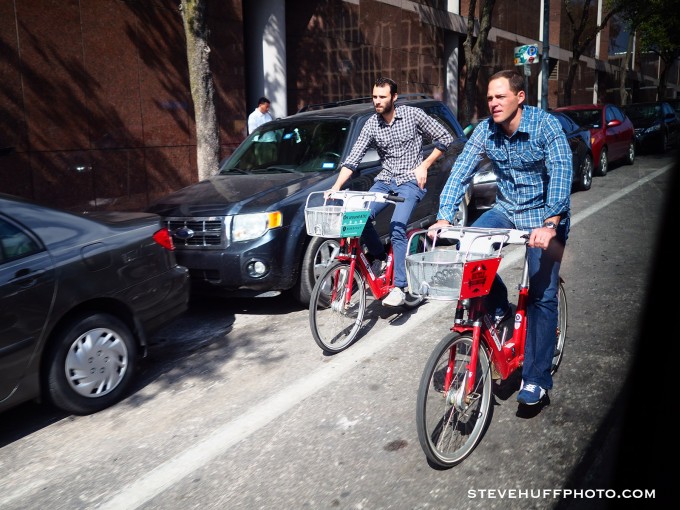 Today many have been trained by their phones (for small size and ease of use) and when they go to buy a real camera, they want something SMALLER, something FUN, not a huge DSLR. They see cameras from Sony and Fuji and think "WOW, this is smaller and looks great", this is why the original Sony A6000 did SO WELL and sold in huge numbers. So for most of the public, the smart phone is the way to go. For most Enthusiasts and Hobbyists, Mirrorless is the choice. For most PROS who shoot weddings, Sports or wildlife, DSLR's are still king but that is starting to also go the way of mirrorless. While many predicted the doom of Mirrorless years ago, I will say here now that I predict a continuing downward slide for the DSLR over the next few years. Eventually, Canon and Nikon are going to have to give in and create a kick ass mirrorless system. Otherwise they face the reality of even more shrinking sales over the long term. I guess time will tell but the way I see it is that mirrorless gives us smaller size, more function and features, an experience which is more fun that using a DSLR.. and today, IQ is no longer a compromise as it was a few years ago. We can have it all and then some with mirrorless today, and that is a good thing.
Steve
FACEBOOK: https://www.facebook.com/stevehuffphoto/\
ALL Mirrorless Camera Review – MIRRORLESS CENTRAL
————————————–
PLEASE! I NEED YOUR HELP TO KEEP THIS WEBSITE RUNNING, IT IS SO EASY AND FREEE for you to HELP OUT!
Hello to all! For the past 7 years I have been running this website and it has grown to beyond my wildest dreams. Some days this very website has over 200,000 visitors and because of this I need and use superfast dedicated web servers to host the site. Running this site costs quite a bit of cash every single month and on top of that, I work full-time 60+ hours a week on it each and every single day of the week (I receive 100-300 emails a DAY). Because of this, I could use YOUR help to cover my costs for this free information that is provided on a daily basis. 
To help out it is simple, and no, I am not asking you for a penny!!
If you ever decide to make a purchase from B&H Photo or Amazon
, for ANYTHING, even diapers..you can help me without spending a penny to do so. If you use my links to make your purchase (when you click a link here and it takes you to B&H or Amazon, that is using my links as once there you can buy anything and I will get a teeny small credit) you will in turn be helping this site to keep on going and keep on growing.
Not only do I spend money on fast hosting but I also spend it on cameras to buy to review, lenses to review, bags to review, gas and travel, and a slew of other things. You would be amazed at what it costs me just to maintain this website, in money and time (250 hours a month, and about $3000 per month).
So all I ask is that if you find the free info on this website useful AND you ever need to make a purchase at B&H Photo or Amazon, just use the links below. You can even bookmark the Amazon link (not the B&H) and use it anytime you buy something. It costs you nothing extra but will provide me and this site with a dollar or two to keep on trucking along.
AMAZON LINK (you can bookmark this one)
B&H PHOTO LINK – (not bookmark able) Can also use my search bar on the right side or links within reviews, anytime.
Outside of the USA? Use my worldwide Amazon links HERE!
You can also follow me on Facebook, Twitter, or YouTube. 😉
One other way to help is by donation. If you want to donate to this site, any amount you choose, even $5, you can do so using the paypal link HERE and enter in your donation amount. All donations help to keep this site going and growing!
 I do not charge any member fees nor do I (nor will I ever) charge for reviews, so your donations go a long way to keeping this site loaded with useful content. If you choose to help out, I thank you from the bottom of my heart.
——————————————-